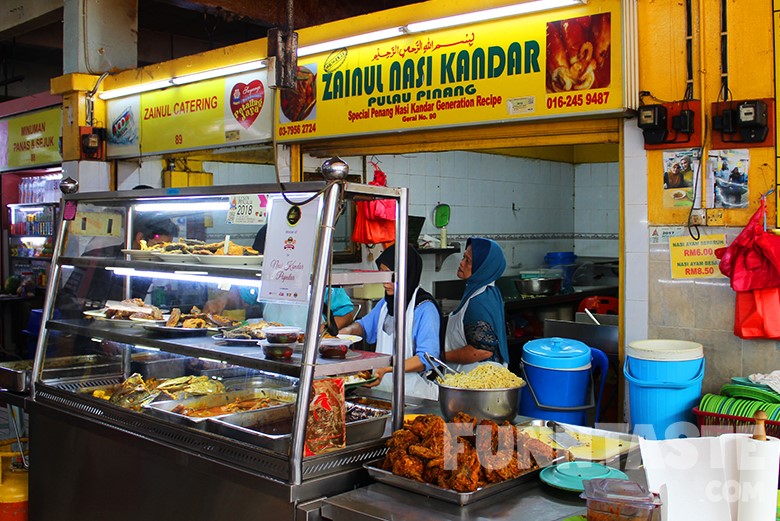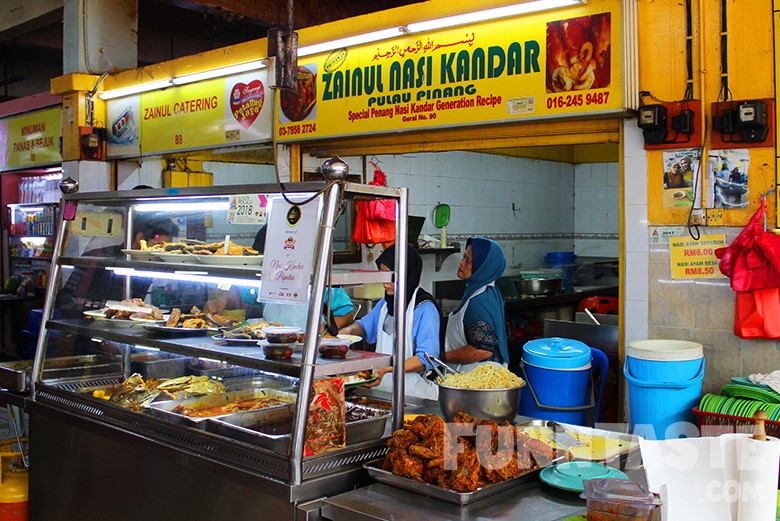 Finding a good Nasi Kandar in the Klang Valley is quite the impossible task, especially when you crave for the standards of Penang's Nasi Kandar. People in KL generally aren't crazy over Nasi Kandar as most of the dishes here are either overpriced or mediocre.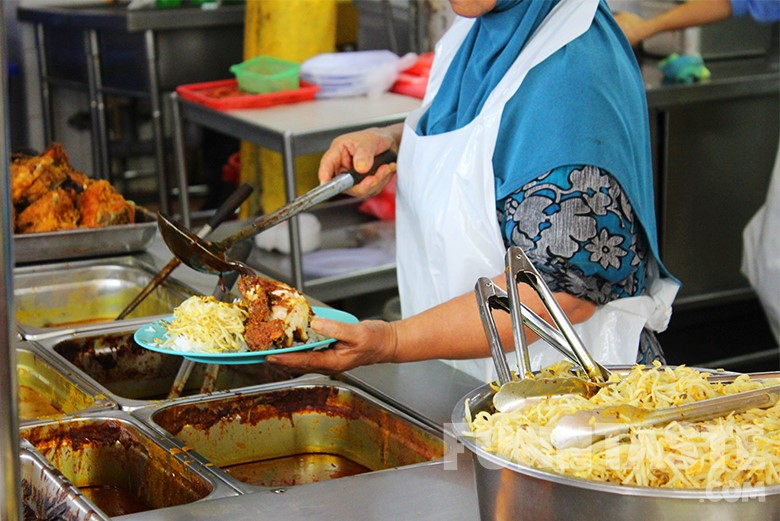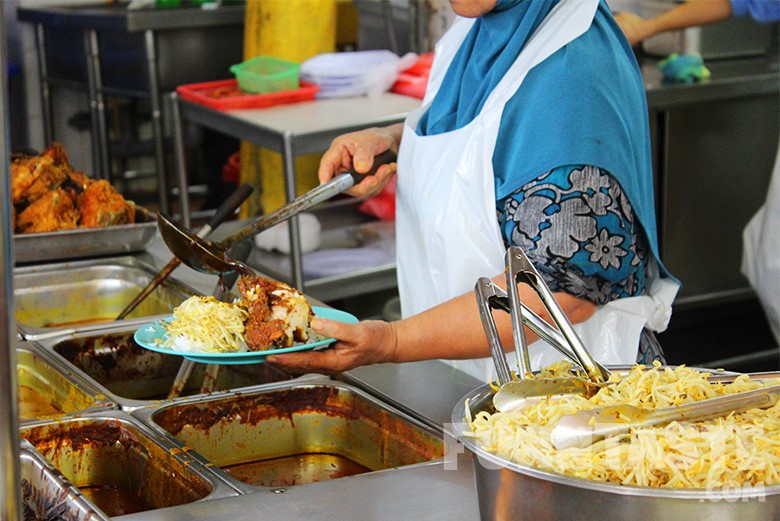 So when we first heard about Zainul Nasi Kandar at Petaling Jaya, we jumped to try it. Turns out it was freaking delicious, the curries had that unique flavours which can only be found in Penang Nasi Kandar. It wasn't as great at any popular Nasi Kandar stall in Penang, but it comes pretty damn close.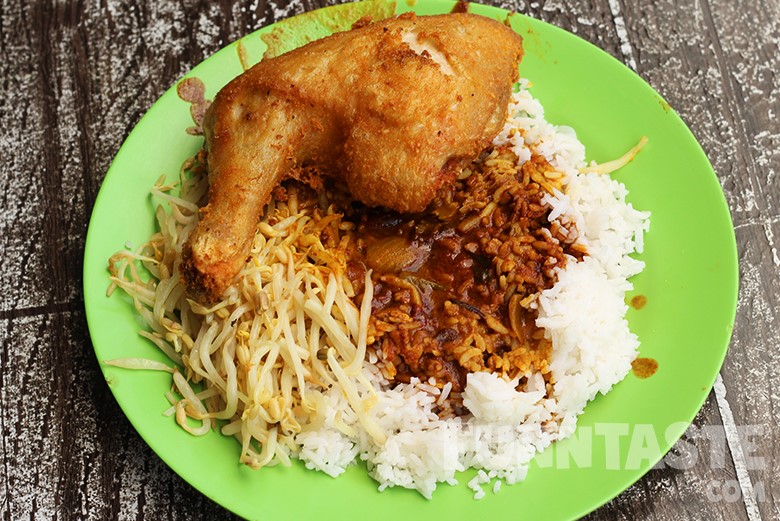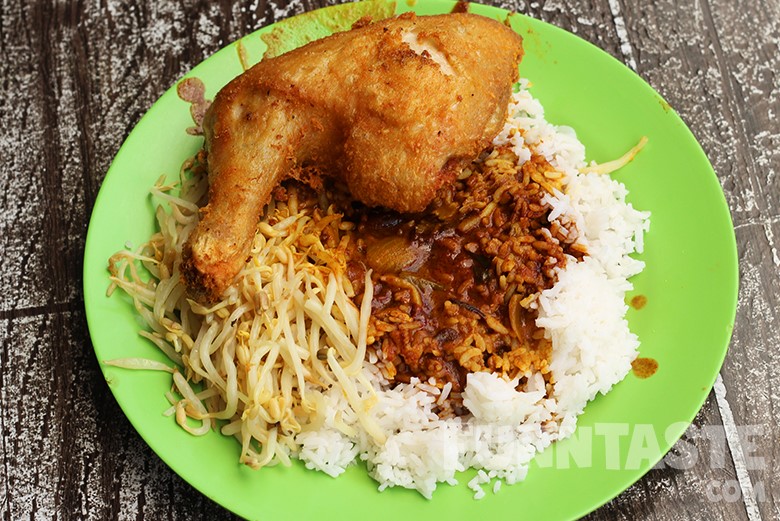 This particular plate of Nasi Kandar cost RM8.50 as we opted for the bigger chicken. It is certainly not overpriced compared to Kok Siong or any chain Nasi Kandar as the chicken we had was huge.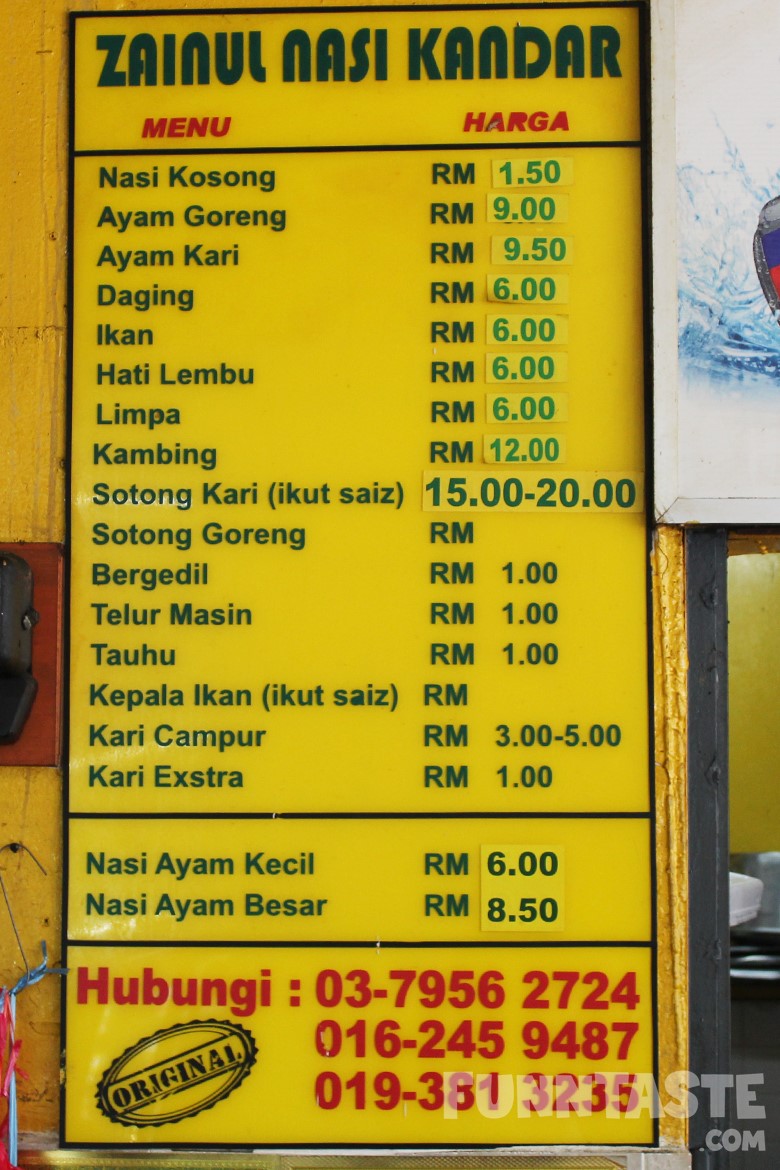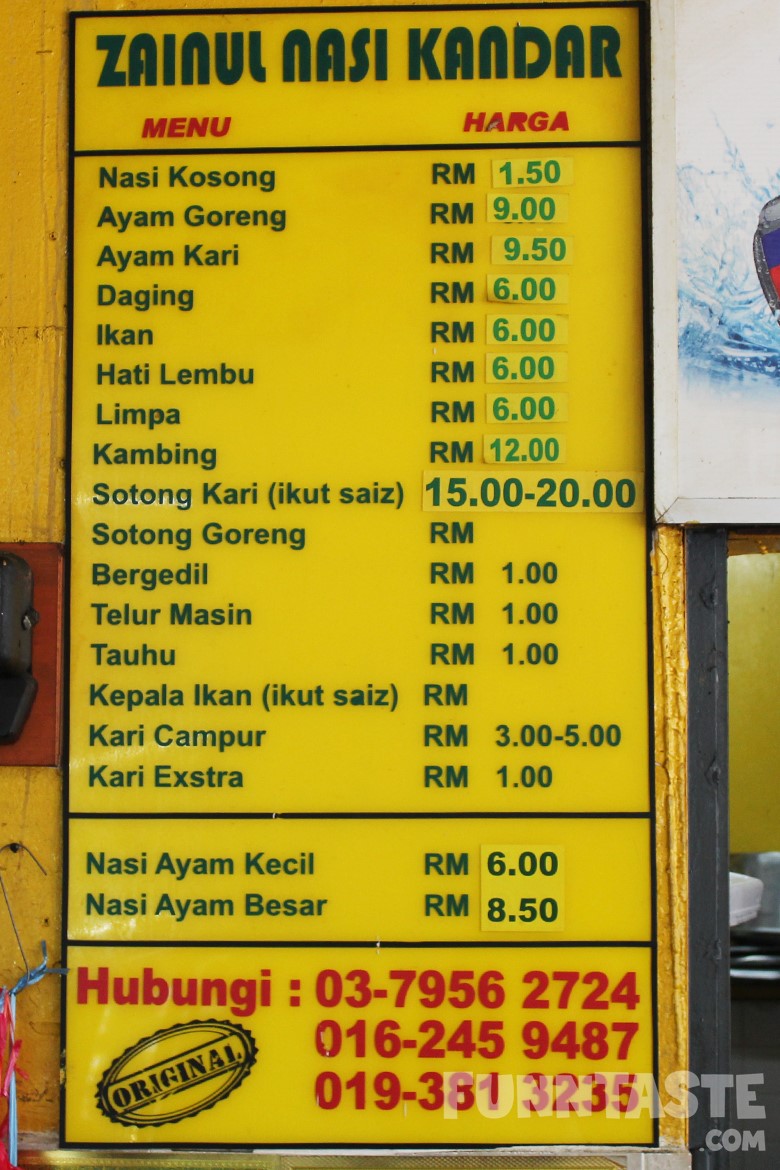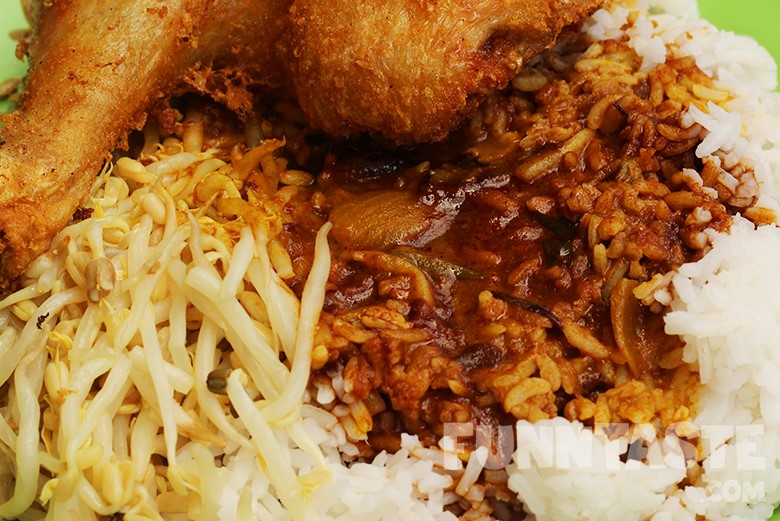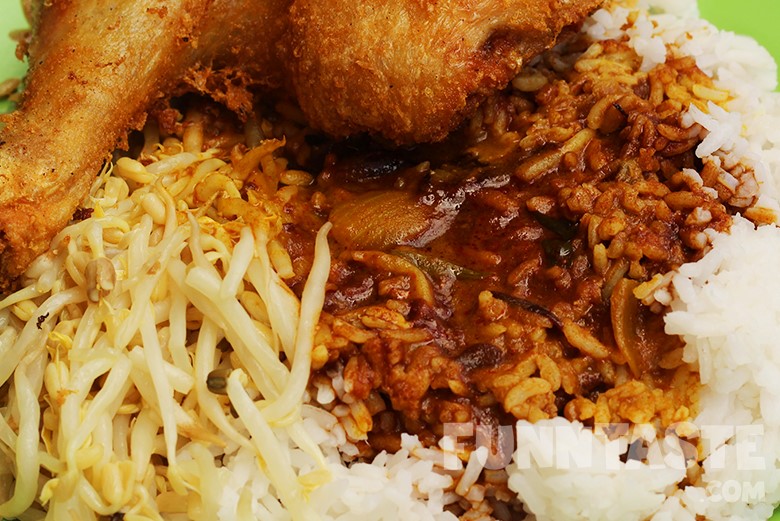 The curries were the best part as it was spicy, thick and flavoursome. The spiciness were indeed unique, nothing like what you'd find in random mamak stalls. The fried chicken was super crispy yet moist and tender on the inside. It is one of the must try when you dine in Zainul Nasi Kandar.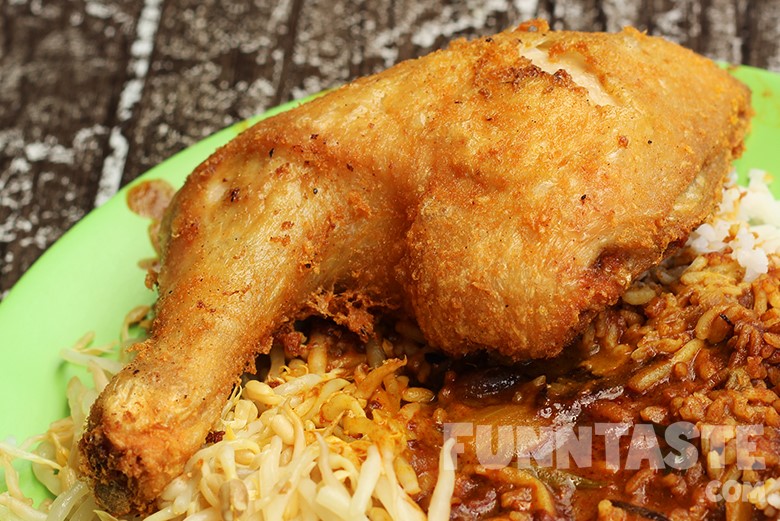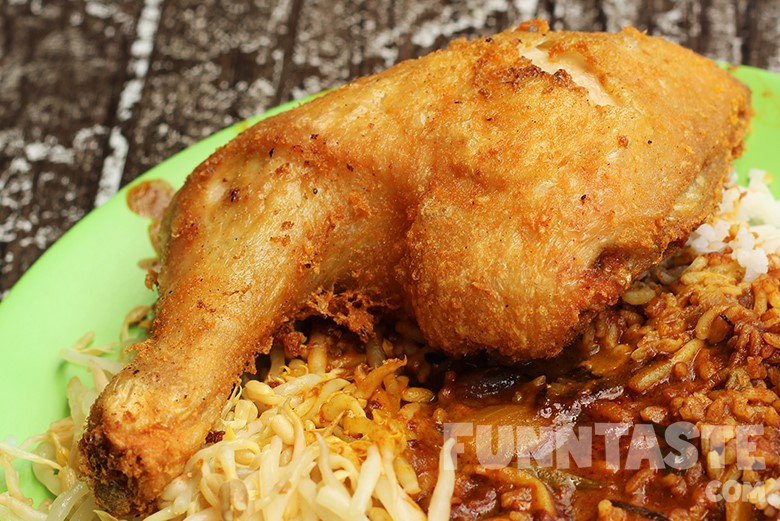 The fried chicken we had was really fresh, you can clearly see steam being released when you rip into it.
Verdict
Zainul Nasi Kandar is indeed the best Nasi Kandar you'll find in Petaling Jaya and one of the best in the Klang Valley. Like any good Nasi Kandar dish, the best parts are the robust curries and crispy fried chicken. It equally delicious as Puchong's Kok Siong, only much cheaper!
All in all, if you crave for Penang's authentic Nasi Kandar at an affordable price, Nasi Kandar Zainul is your best bet.
More Info
Zainul Nasi Kandar
Medan Selera Kompleks C,
Lorong Sultan, Seksyen 52,
46200 Petaling Jaya
Cuisine: Indian Muslim
Operating Hours: 9am to 4pm, Daily