Food & Drinks
Here's Why Ayam Brand Sent Its Canned Products To Space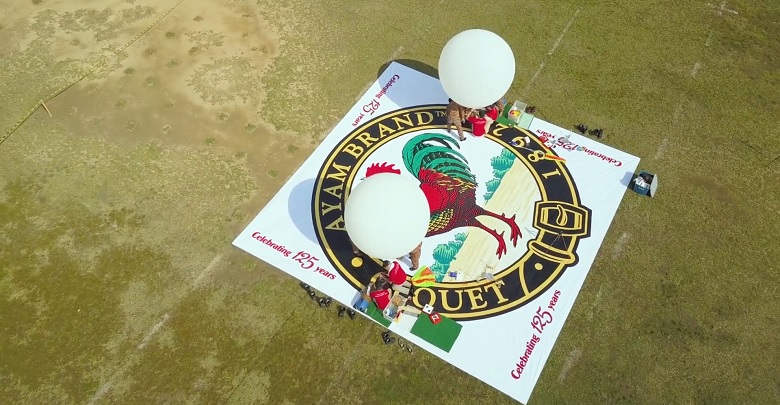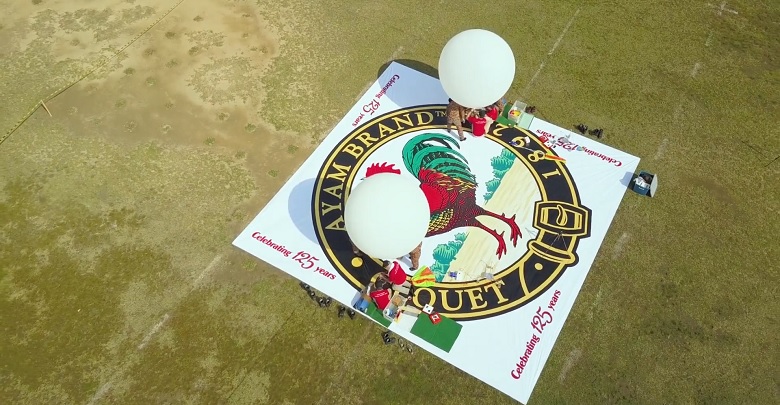 Ayam Brand™ recently sent four of its star products to the space, to find out which of these products would be the first to arrive the highest altitude.
Launched in Kahang, Johor, the four different canned products are Sardines in Tomato Sauce, Canned Tuna, Baked Beans and Coconut Milk.
To ensure that the footage could be captured at the freezing temperatures and ultra-low pressure of high altitude conditions, Ayam Brand designed its own innovative camera casing to take footage from a height of up to 29,000m for stunning views of Malaysia, Singapore and Indonesia.
The whole campaign, dubbed "Racing-To-Space", was to highlights Ayam Brand star products in the context of its on-going regional sustainability efforts as the brand celebrates its 125th anniversary, in line with the household brand theme of We Care, We Are Family.
"Ayam Brand has become a part of so many peoples diets in this region over 125 years. Even for those of us who work with Ayam Brand, we are amazed at the longevity of the brand, and that it continues to innovate, and has become greener, more caring and more connected with the community as it matures," said Ayam Brand Group Marketing Director Herve Simon.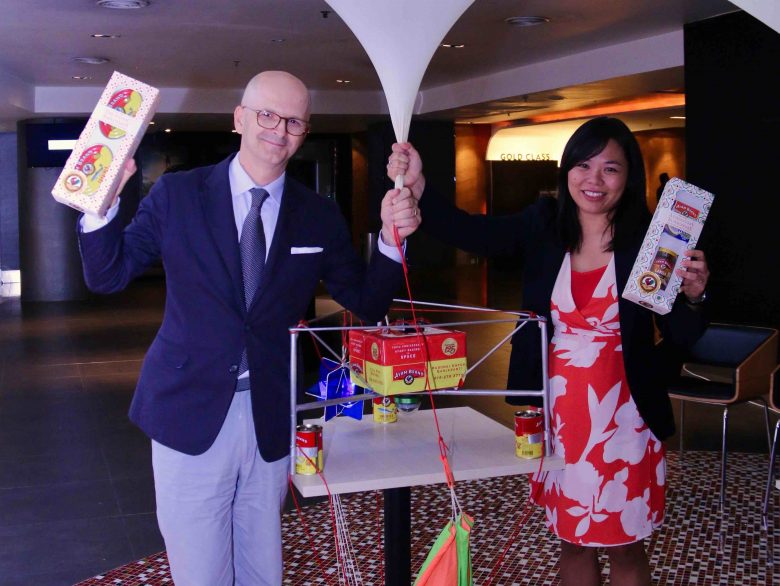 The project is a join effort with World Wide Fund for Nature (WWF), who looked at this campaign as a a way to raise environmental awareness, so that people become more conscious of how their consumption habits can affect the environment.
The Ayam Brand Racing-To-Space contest will run from November 20 to December 1, 2017 and will be held in Malaysia, Singapore, Vietnam, Thailand, Australia, China, Japan and France. Participants from Malaysia stand to win more than 1,000 prizes including five VR goggles.
For those who are interested can register at http://www.ayambrand.com.my/racing-to-space to participate. Contestant will be required to watch two short videos of footage from the balloons to find the answers to; which balloon FIRST reached an altitude of 12,000 meters, which balloon went the highest, one question about Ayam Brand™, and to craft a short slogan on the brand as a tie-breaker.