Things To Do
Where To Celebrate Halloween 2017 In The Klang Valley
Boo! It's Halloween season again. For those who haven't decided what to do on Halloween yet, well look no further because we've handpicked some of the greatest and spookiest events that are happening around town this year.
With that said, here are 10 places to party to celebrate Halloween 2017 in the Klang Valley.
1. Zumba Party, Musicacademy KL @ Cheras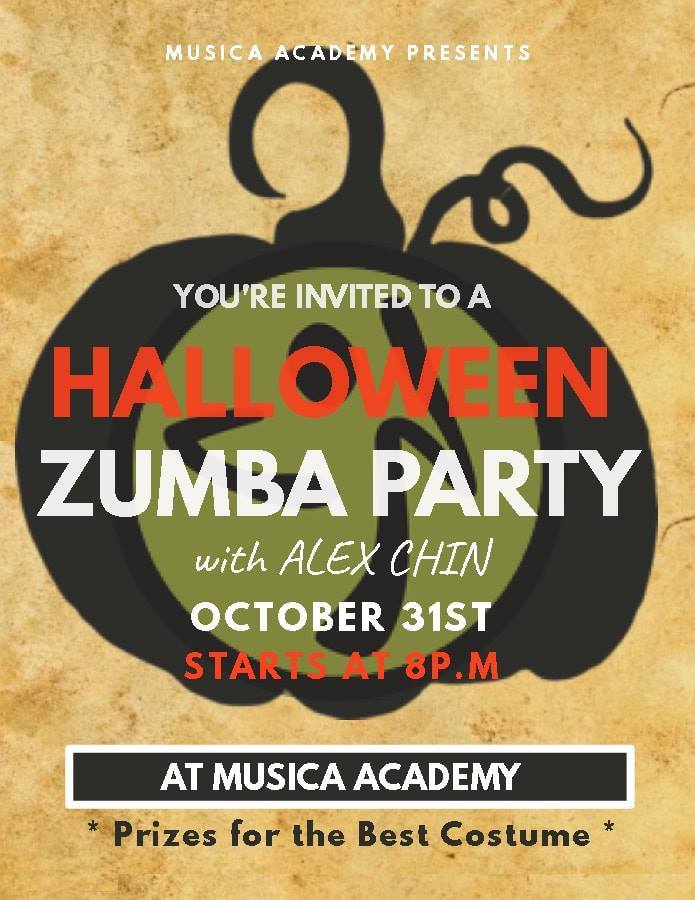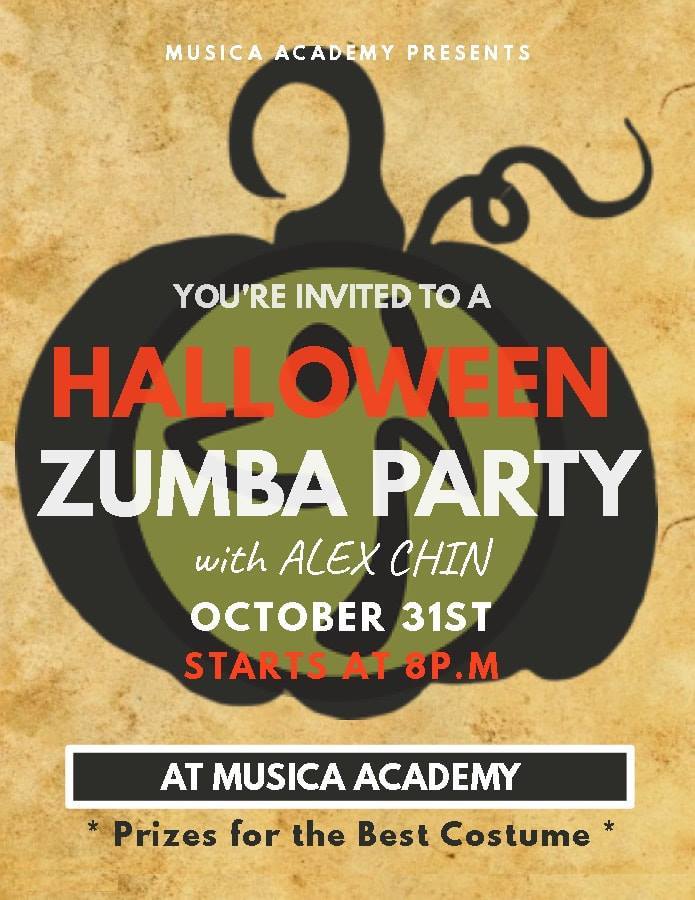 Who knew that Halloween party would involves getting fit and healthy? Halloween Zumba Party is an event created for dance and fitness lovers alike held at Musicademy. Participants get to dress up in their costume and the best will win a prize. Expect a 90-minute upbeat Zumba session followed by treats after the workout.
October 31 8PM-9.30PM | More Details
2. "What Happened To Amelia?", Citta Mall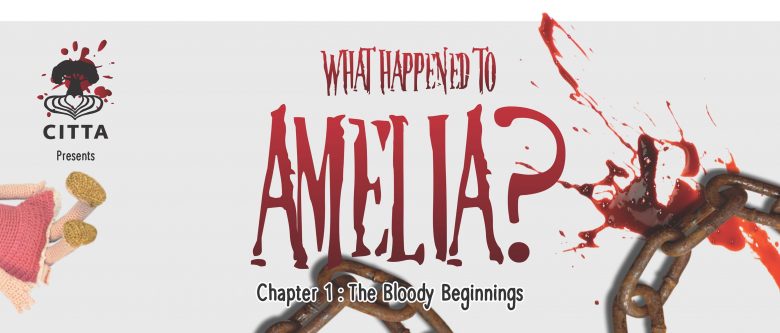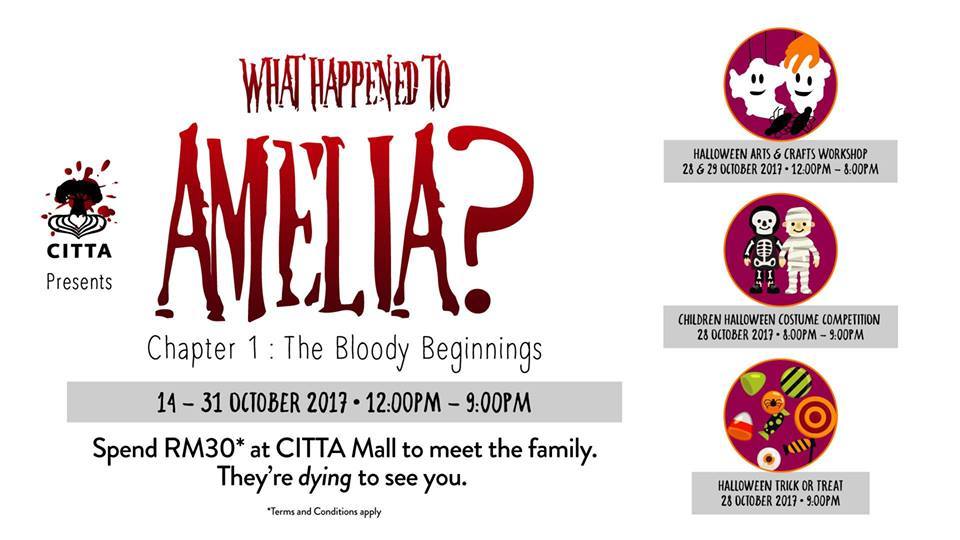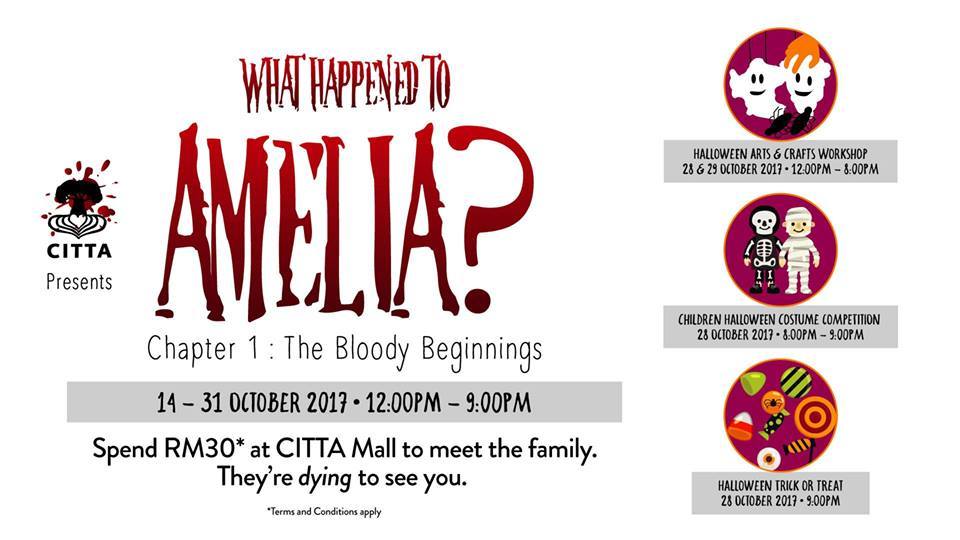 Not much is known what happened to Amelia, other than the fact that her family is ruled by her sociopath physician brother. The only way to find out the truth is to head on down to Citta Mall, from now til October 31. On top of that there are also costume competition for children and arts & crafts workshop.
Now til October 31 12PM-9PM | More Details
3. Horror House Party at Luna Bar, Jalan P Ramlee @ KL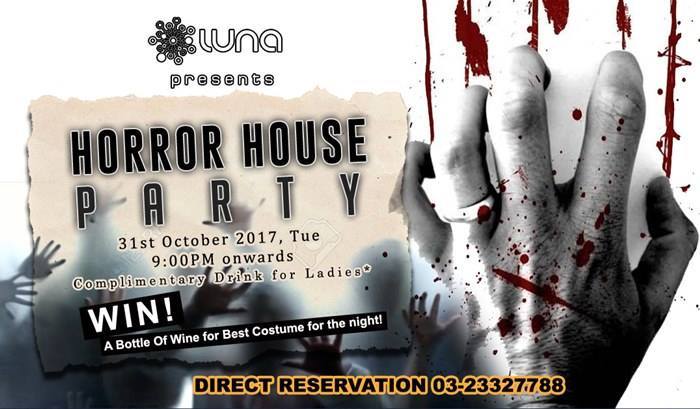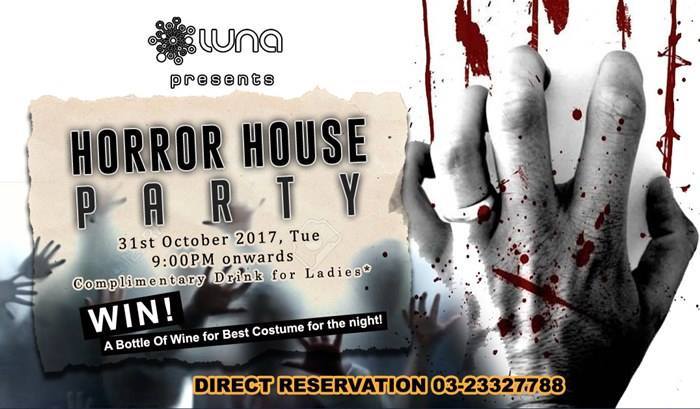 Get set to scream this Halloween as Lunar Bar transforms into a horror house. Good for the ladies because you'd be treated to a complimentary drink. A bottle of wine will be given to the best dresser. Entrance fee is RM50, inclusive of 1 free drink.
October 31 9PM-1PM | More Details
4. The Upside Down Costume Contest, Zouk KL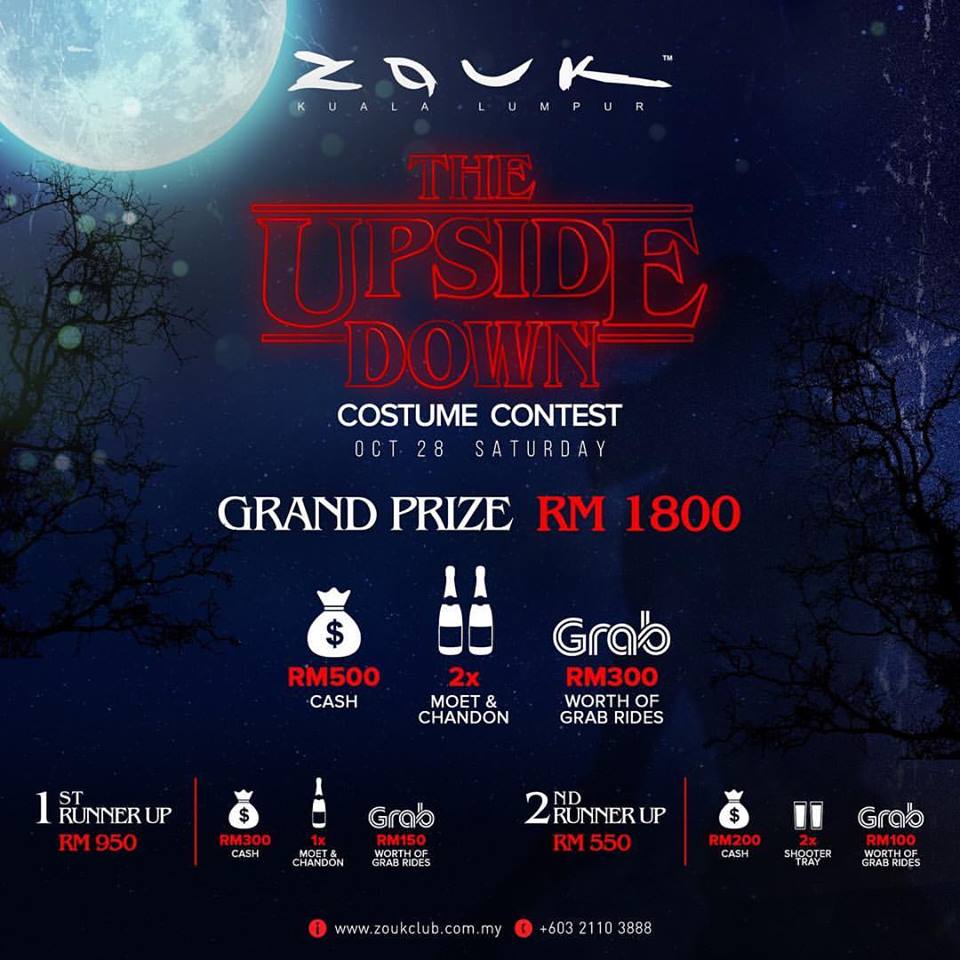 Coming soon to clubbers in KL: a "Stranger Things" inspired Halloween party and costume contest. The rooms at Zouk KL will be transformed into different scenes drawing inspiration from the famous Netflix series. So be creative and go as one of the kids from the show. Prizes for the winners of the contest include a bottle of Moët & Chandon champagne and Grab vouchers. The best part is, you could enter the party for free by adorning in full costume.
October 28 10PM-5AM | More Details
5. Merdekarya, Petaling Jaya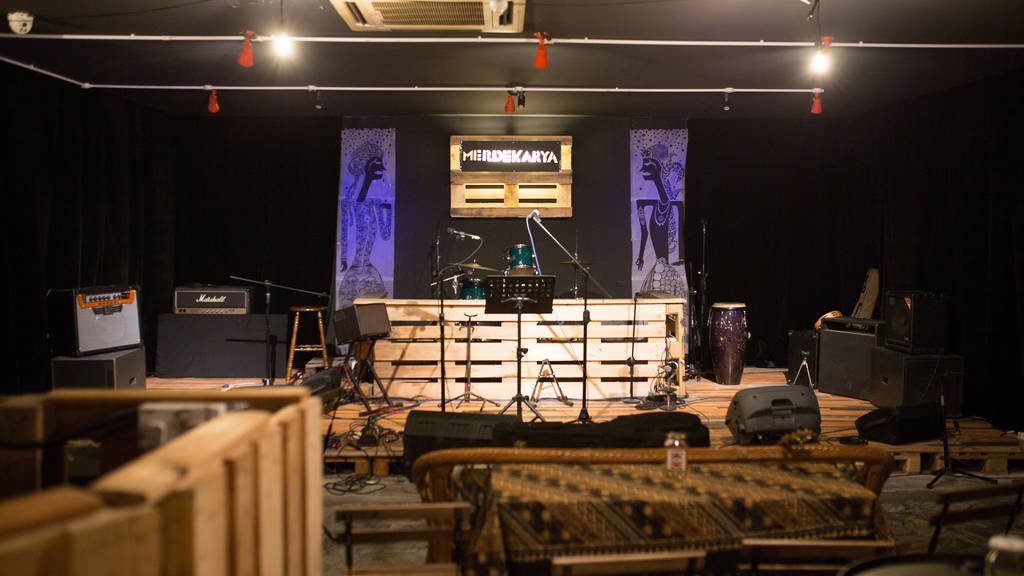 The Merdekarya is presenting an open mic showcase with a special Halloween theme. Budding local artists and groups such as Roarm, Adam Kaktus and more will be performing during the event. A bottle of tuak will be handed out for the best costumes.
October 31 6PM | More Details
6. Halloween at PS150, Petaling Street


Cocktail bar PS150 is set to host a Halloween Chinatown KL party which begins on October 28 this Saturday. Put on your wackiest Chinatown Halloween themed costume receive a free cocktail if you're one of the first 20 guests.
October 28 6PM-2AM | More Details
7. Nights of Fright 5, Sunway Lagoon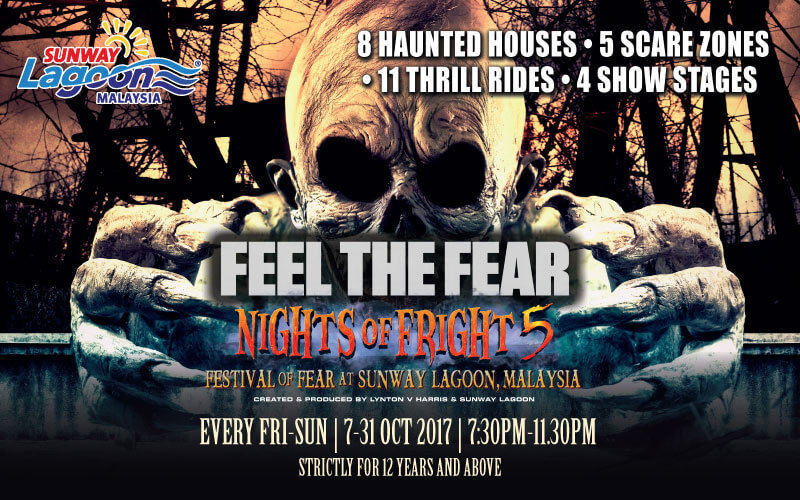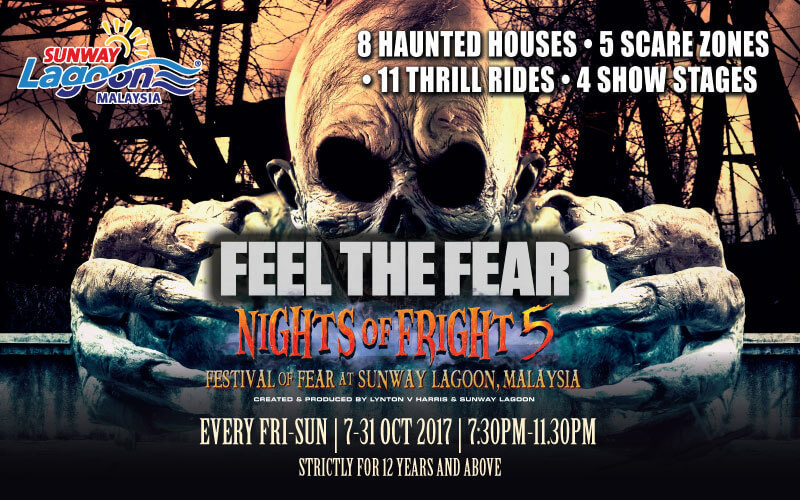 Not feeling ghost and ghoul vibes? Sunway Lagoon's has got you covered with their 'Nights of Fright 5' with a brand-new slate of fear-infused attractions and experiences, such as the infamous Island of the Dolls in Mexico, Day of the Dead in 3D where you will be exposed to the phenomenon of life of the dead, and more.
October 7-31 7.30PM-11.30PM | More Details
8. A Bookshelf Full of Hantu, Gerakbudaya @ Petaling Jaya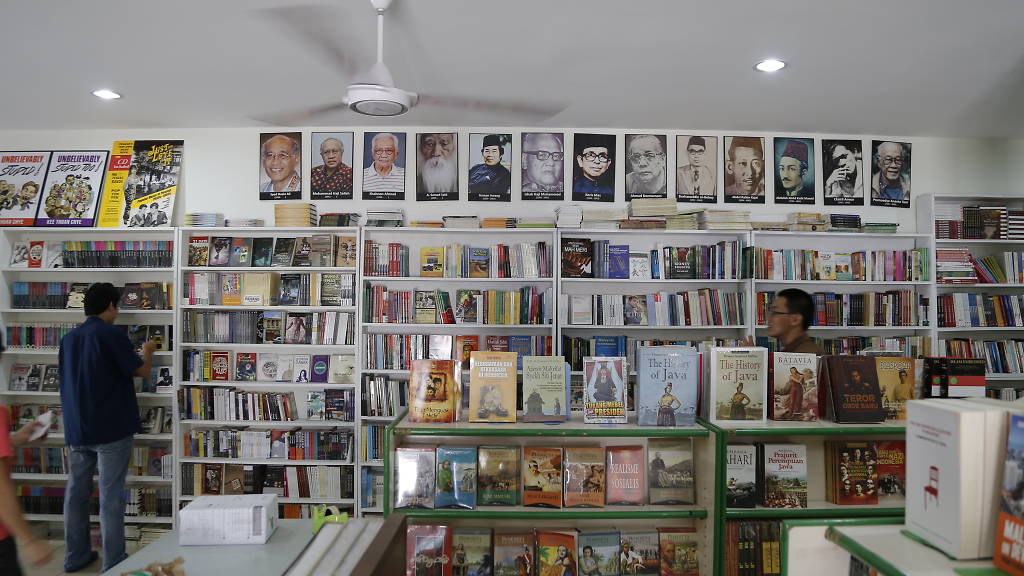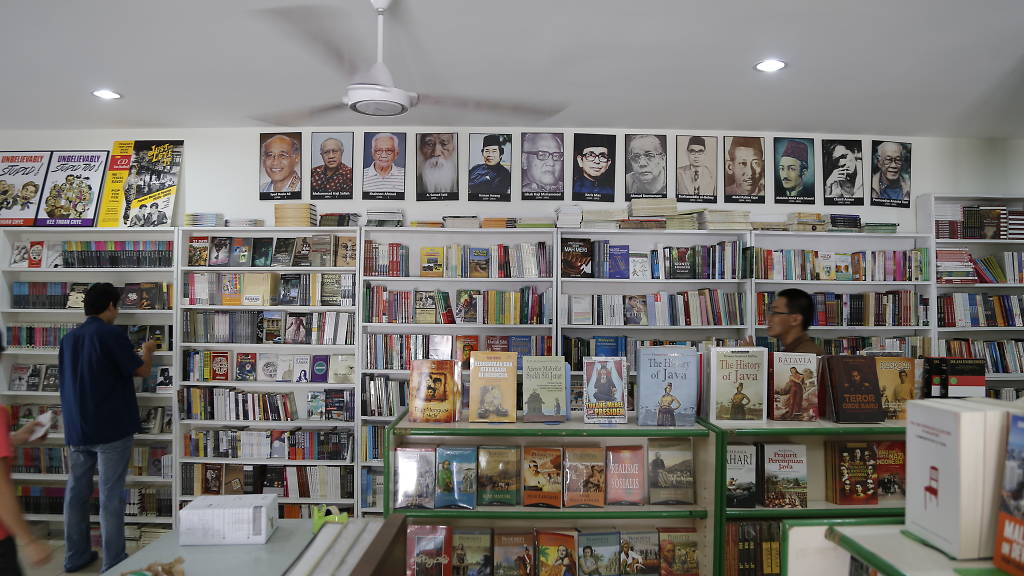 Simply put, it's a spooky haunted book club for the book worm. Join authors Megat Ishak, Sharmilla Ganesan, Julya Oui and Daphne Lee for a discussion about their love for ghost story as well as the chance to share your own stories of horror.
October 28 7.30PM | More Details 
9. My Bloody Halloween 2.0, The School by Jaya One, Seksyen 17 PJ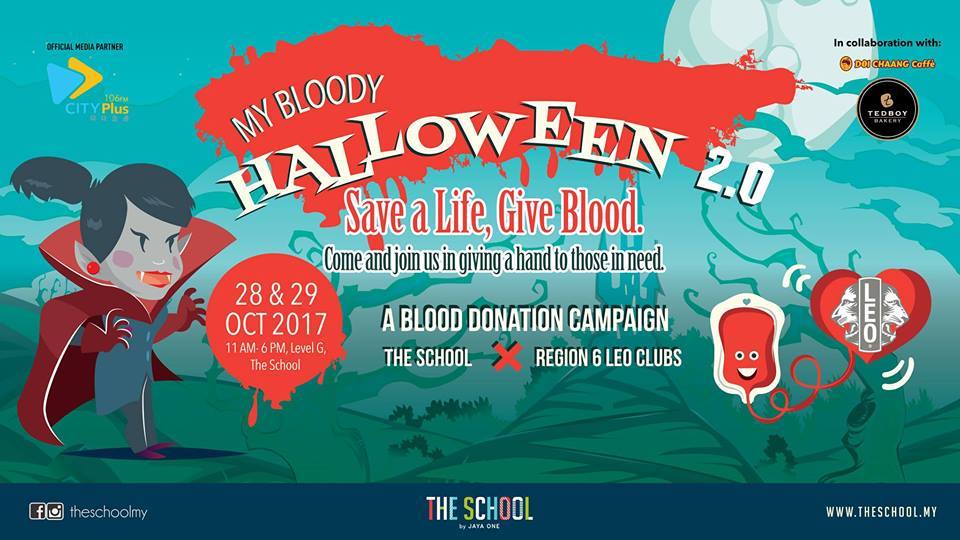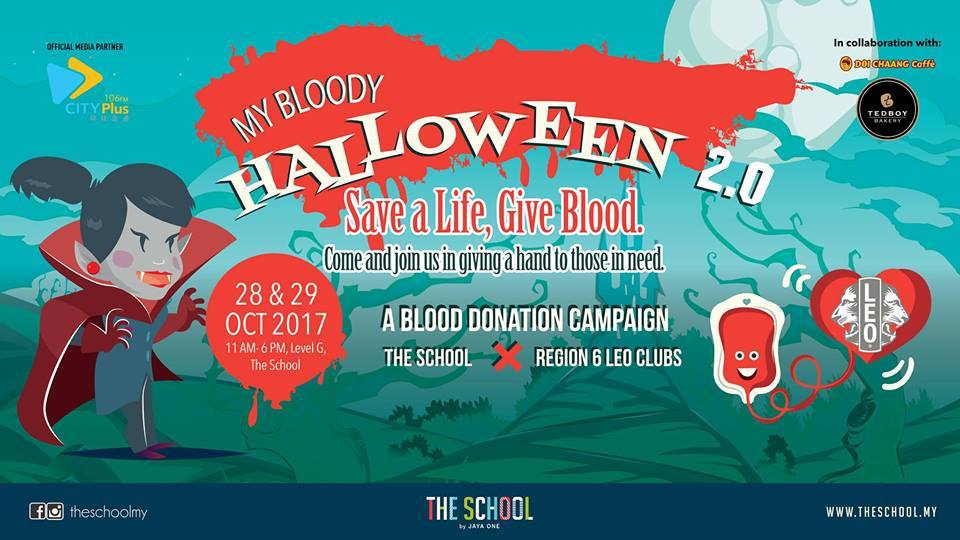 Redefine Halloween by donating blood at the blood donation campaign by The School and Selangor Leo Clubs. Together we can help reduce the insufficiency of blood supply at Pusat Darah Negara, register as a donor.
October 28-29 11AM-6PM | More Details
10. TREC Craft Army Artisan Market, TREC KL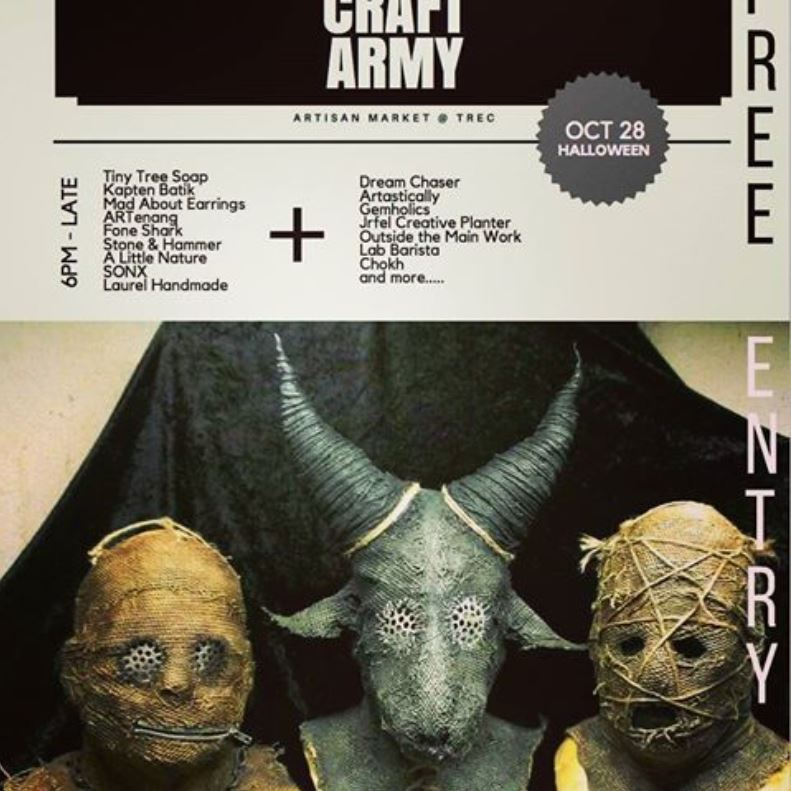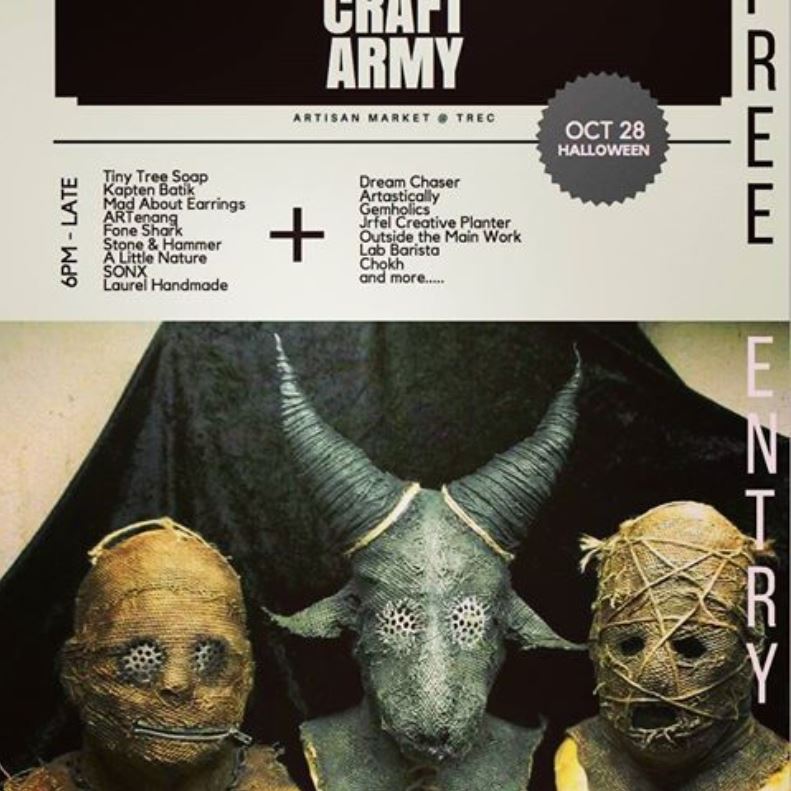 This edition of TREC KL's Craft Army artisan market features vendors such as Laurel Handmade, Dream Chaser, Tiny Tree Soap, and more.
October 28 6PM-1AM | More Details