Food & Drinks
Here's What Went Down At The Ayam Lejen Fried Chicken Festival 2017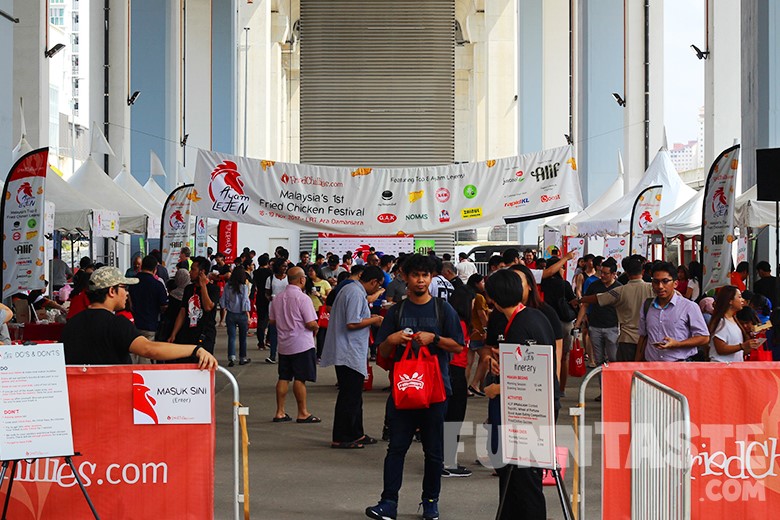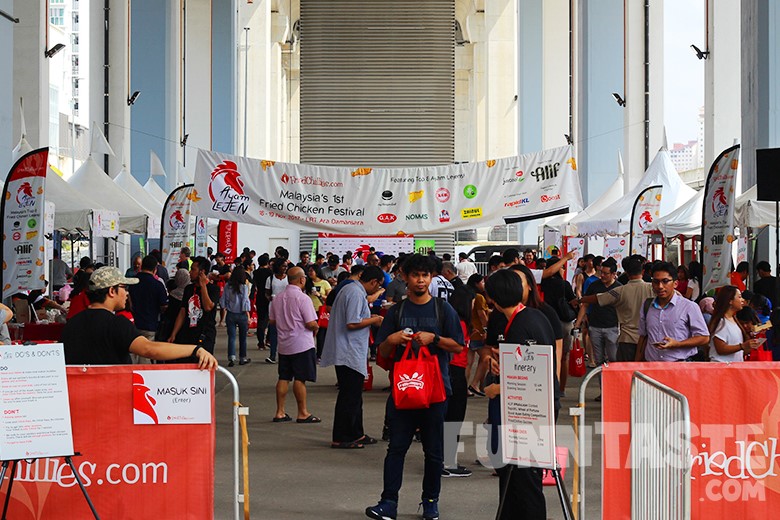 When it comes to fried chicken, it's safe to say Malaysians are big fans of this irresistible dish. Fried chicken can be found almost everywhere, from street vendors to commercialize restaurants and even 5-star hotels. Due to the ever-growing popularity of this dish, FriedChillies.com organized Malaysia's 1st Fried Chicken Festival dubbed Ayam Lejen 2017 on November 18 and 19, 2017.
We were invited to attend the Ayam Lejen Fried Chicken Festival and here's what went down.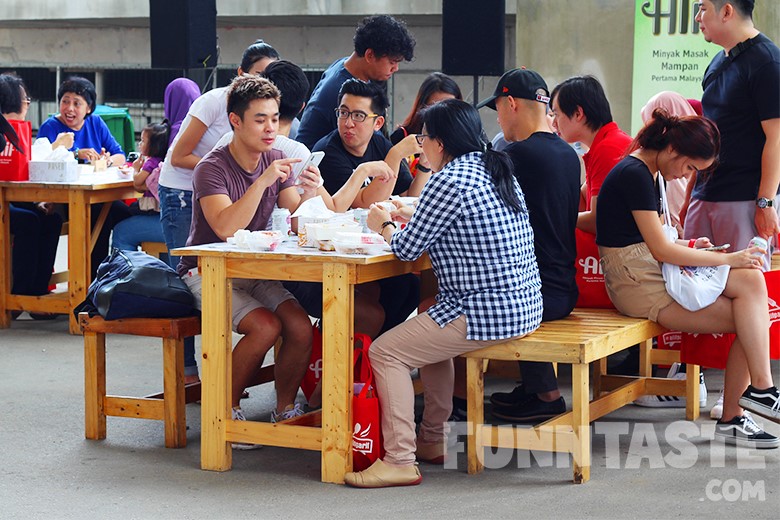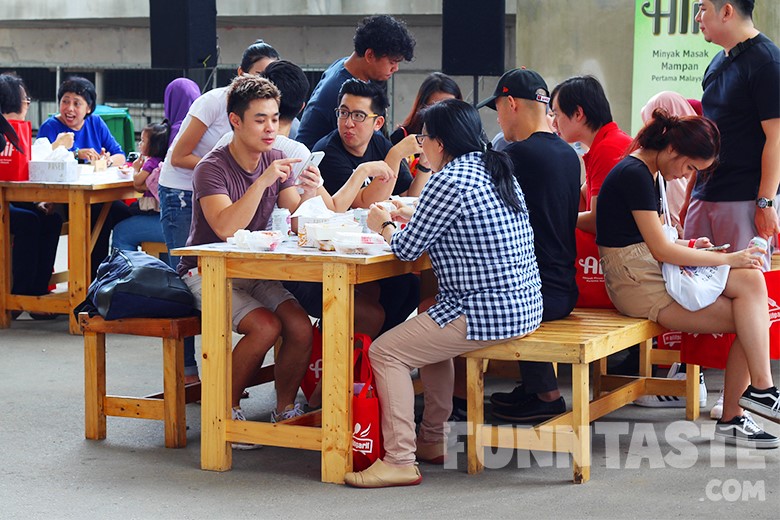 Standard tickets are sold at RM58 and with each ticket you'll receive complimentary fried chicken from 8 vendors including myBurgerlab, Zainul Nasi Kandar, Nomms, KGB, Broasted Chicken King, Gerai Ah Kow, Nasi Lemak Khora Khora and Sweetree.
Aside from myBurgerlab and Nomms, we've not tried any of the listed eateries. Hence we were excited to taste these some of the so-called best fried chicken vendors in KL and the Klang Valley.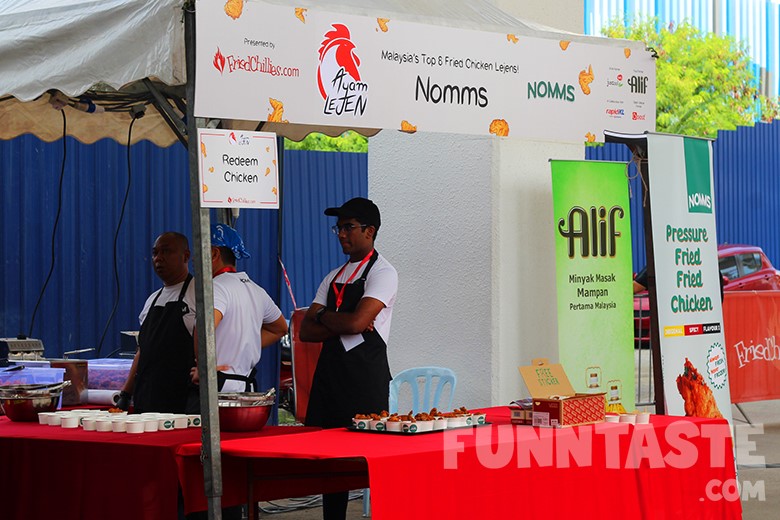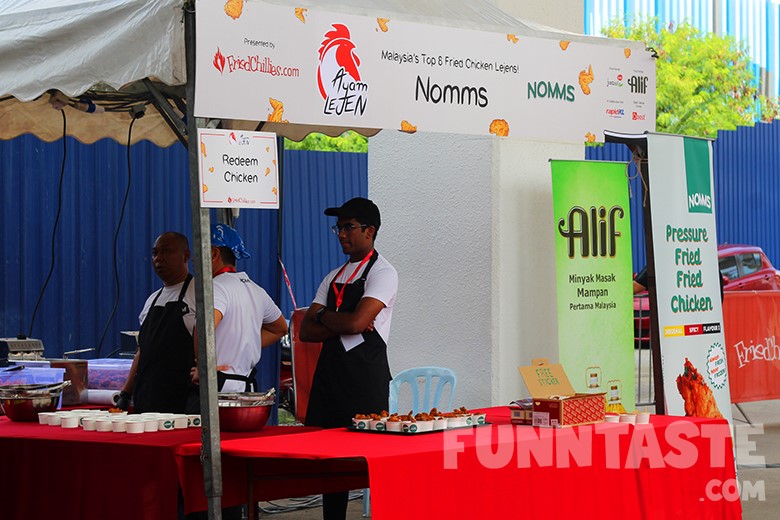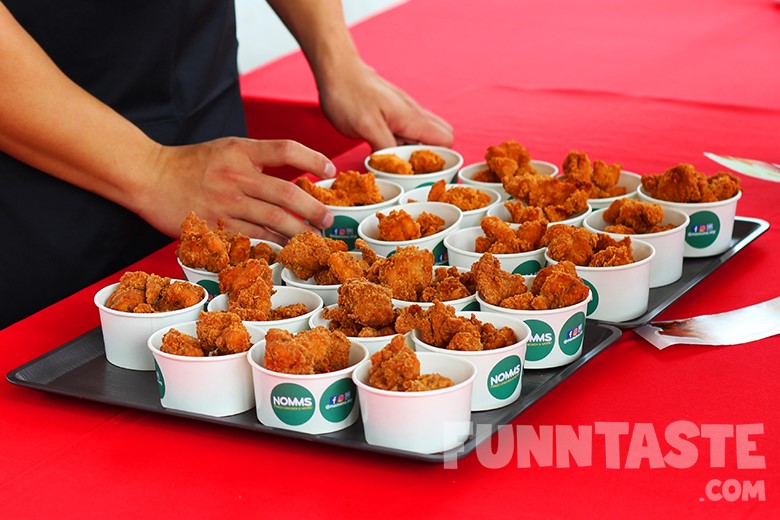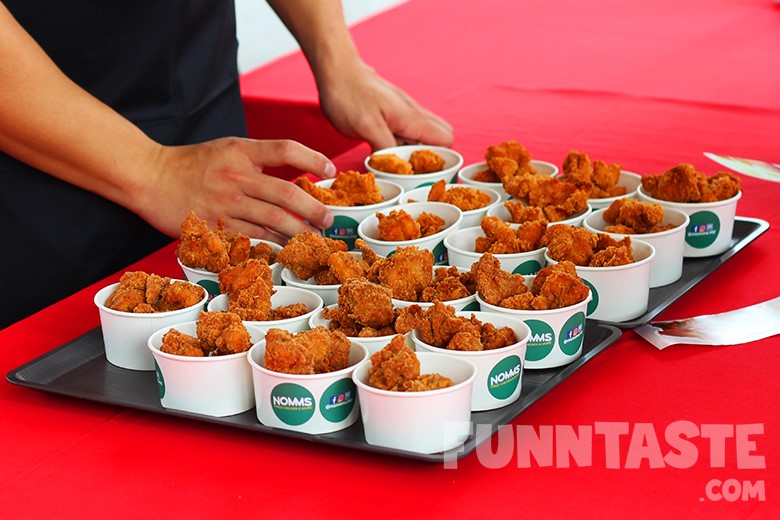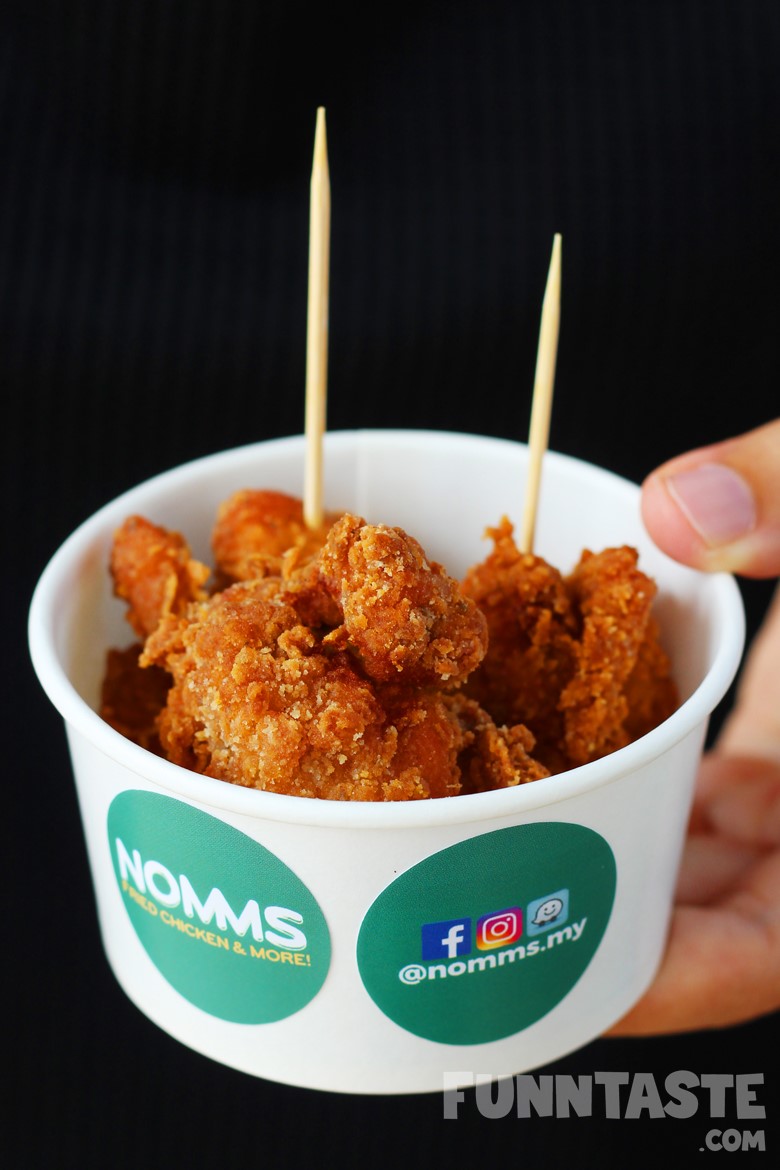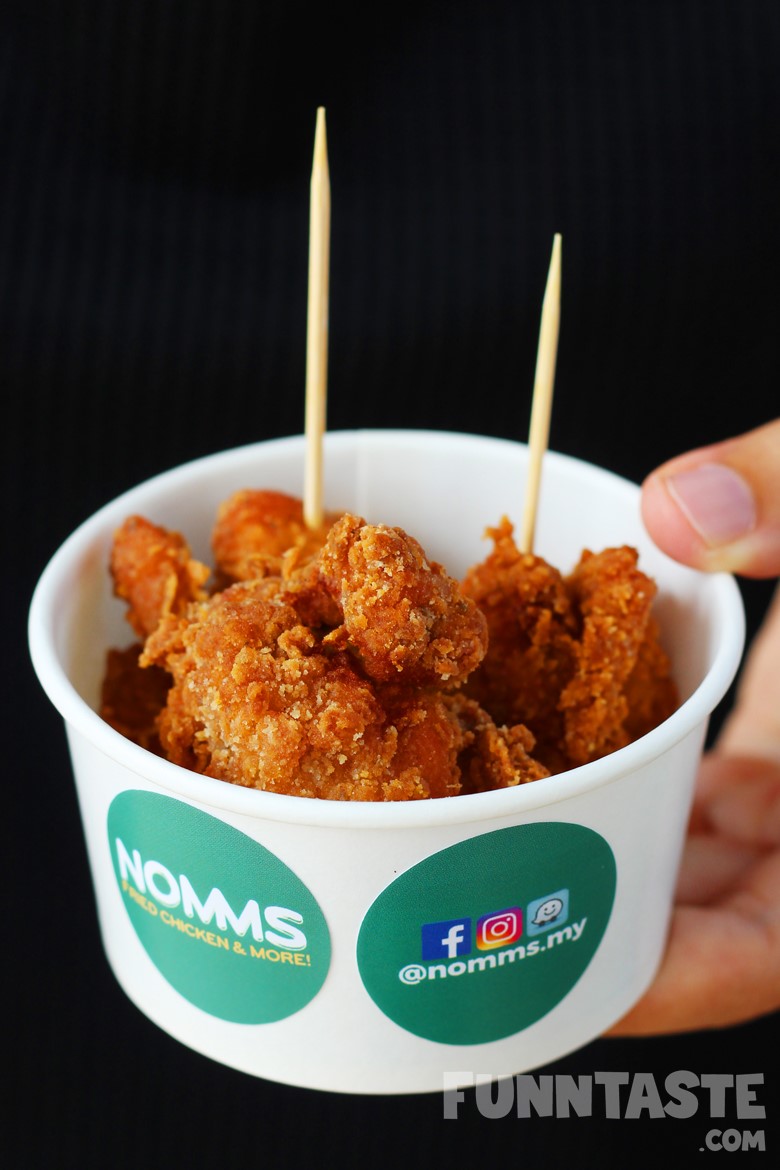 We started our Ayam Lejen journey with Nomms fried chicken. While the portion size was slightly smaller than most vendors here, the Mexicana popcorn chicken, remained crunchy yet soft in the middle. Overall the snack was well marinated and flavourful.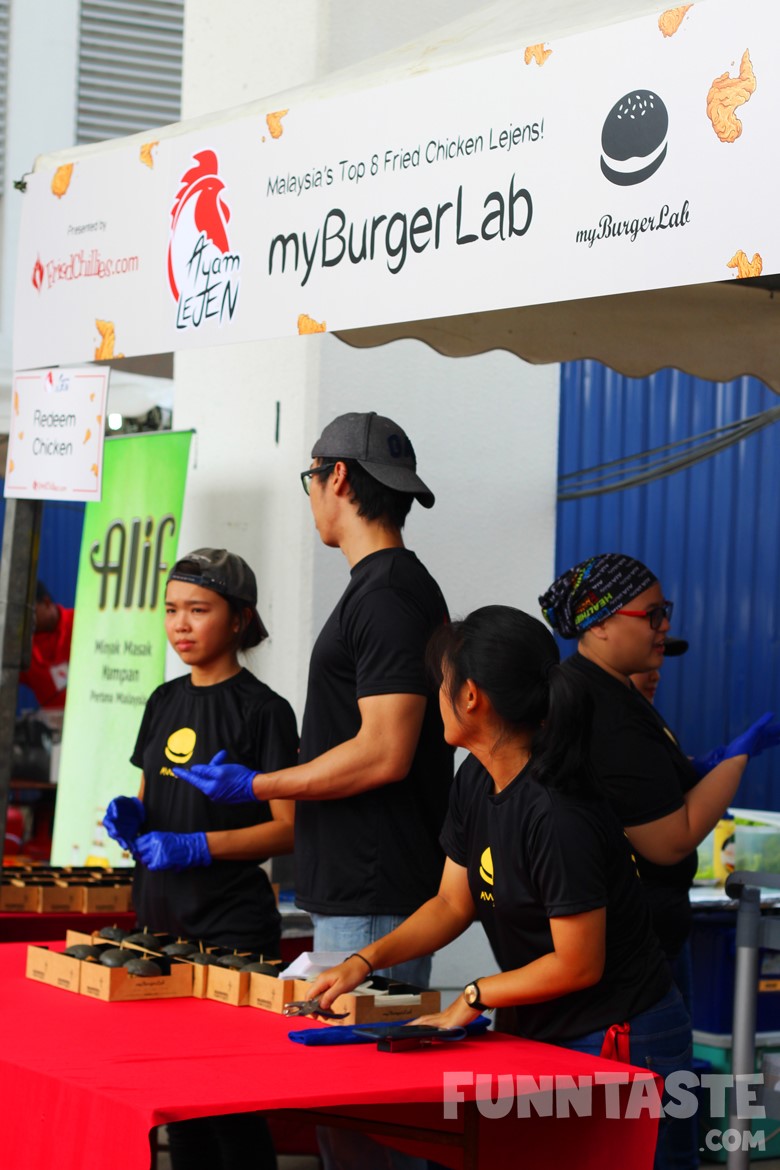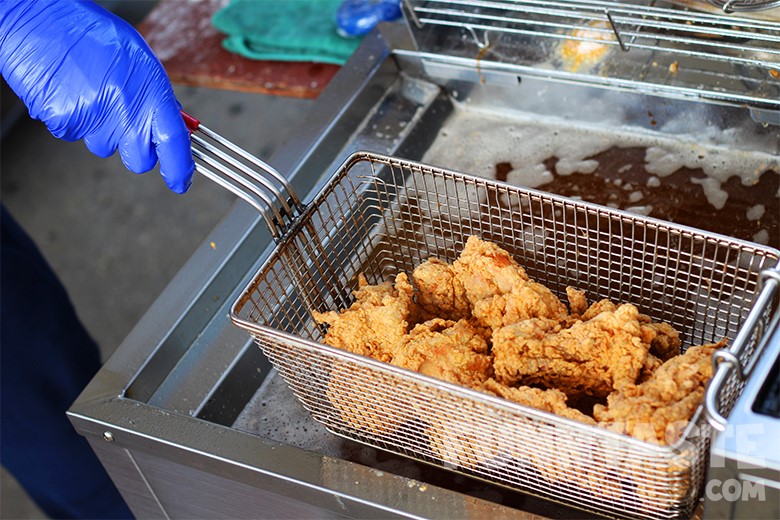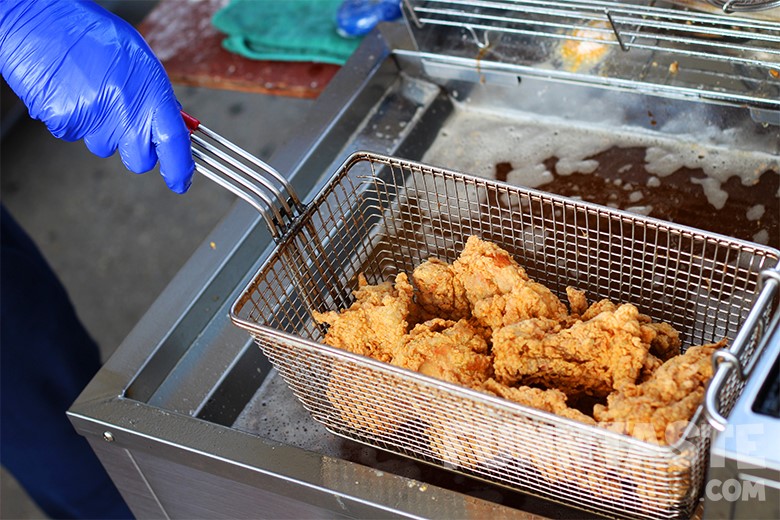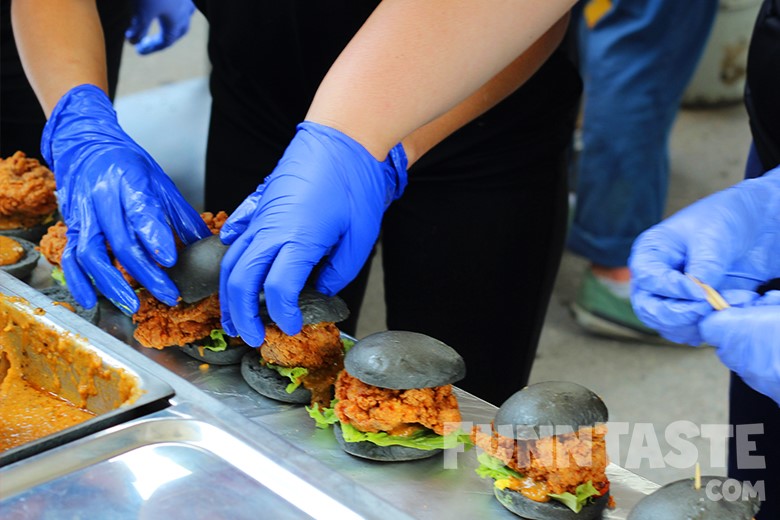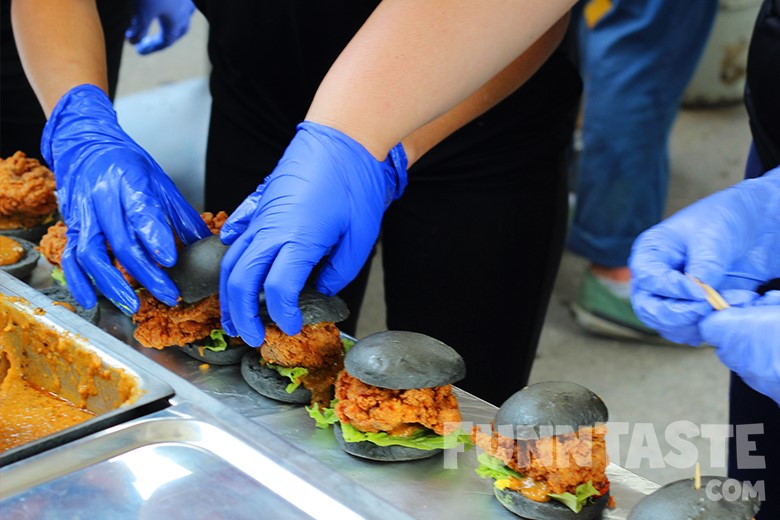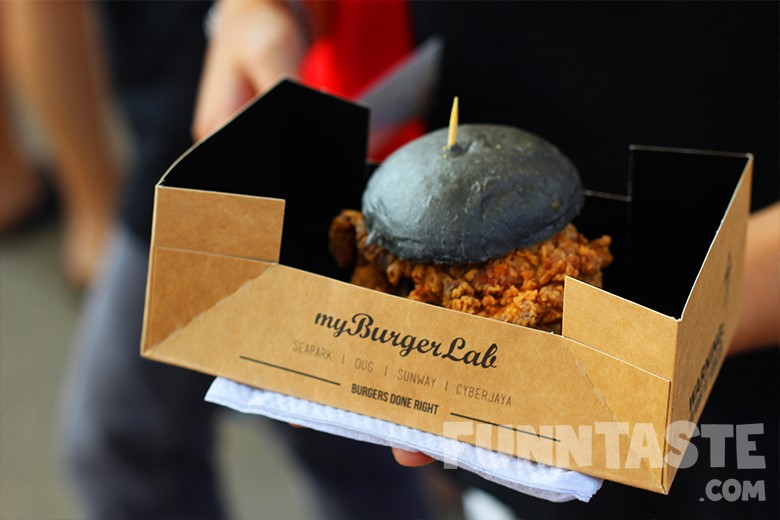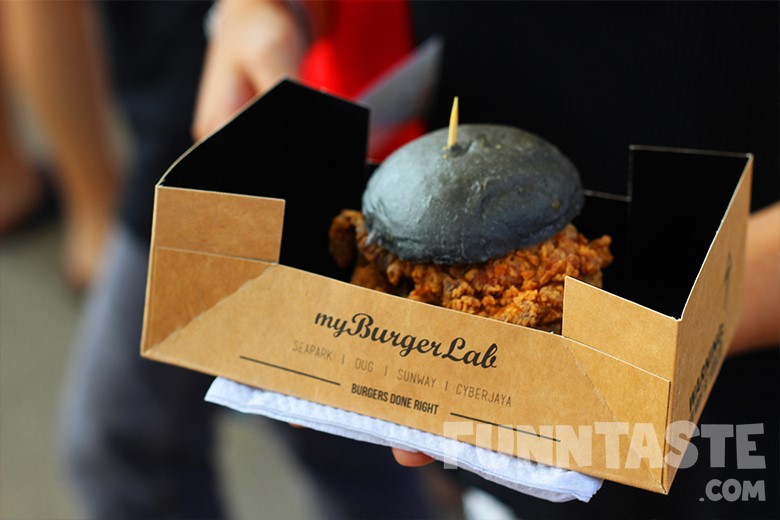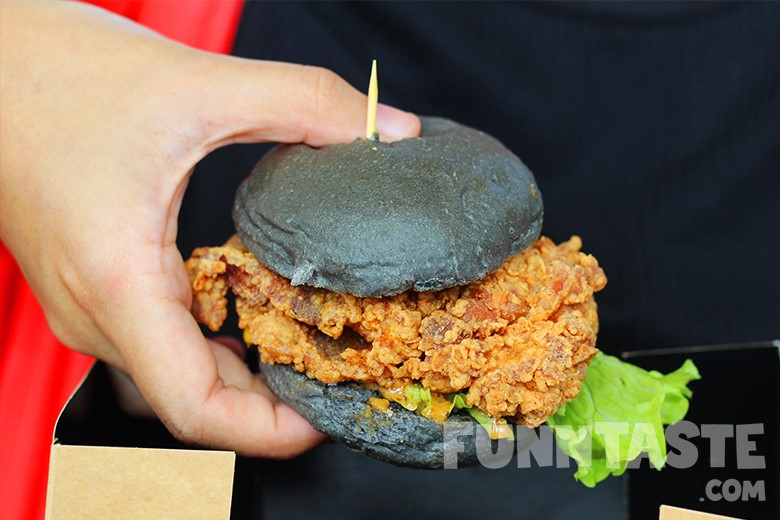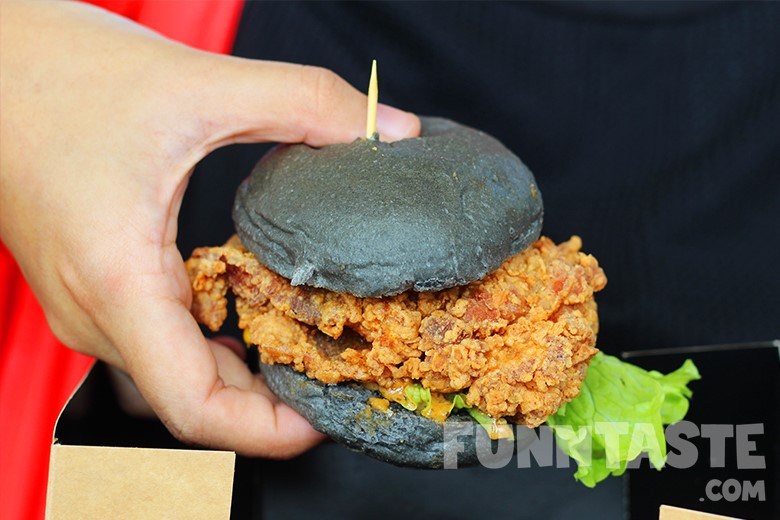 myBurgerlab's highly popular Ultraman burger was alright. The chicken patty was thick and crispy, and the charcoal buns were nice and soft. We also felt the salted egg flavour could have been bolder.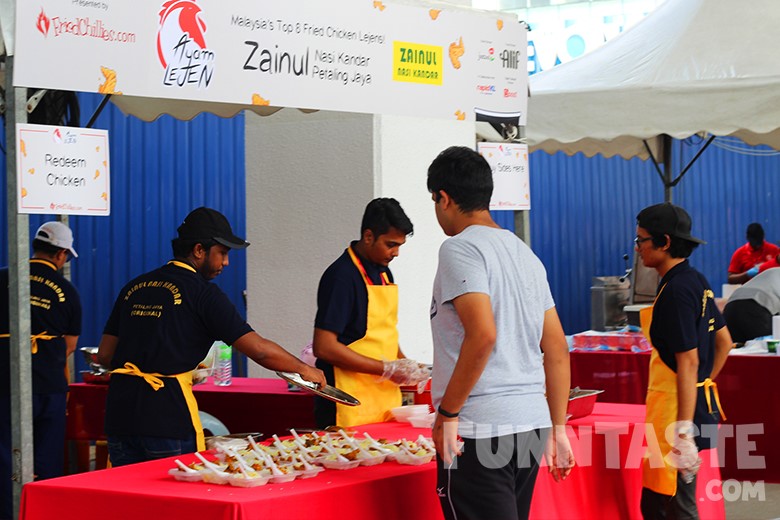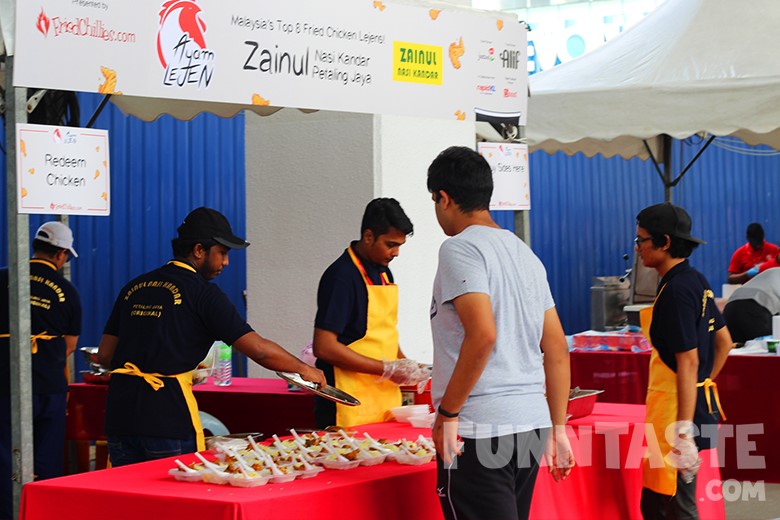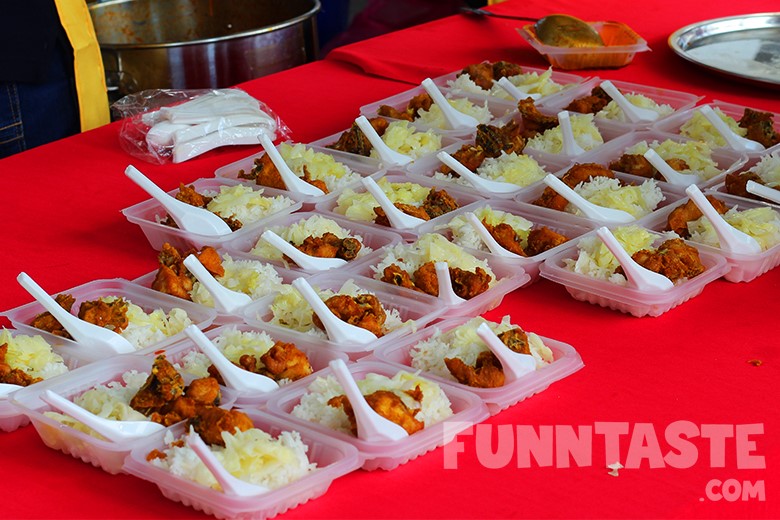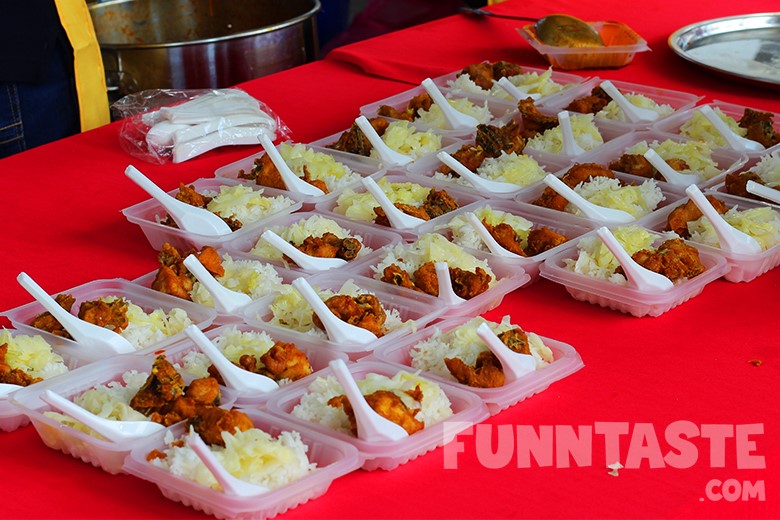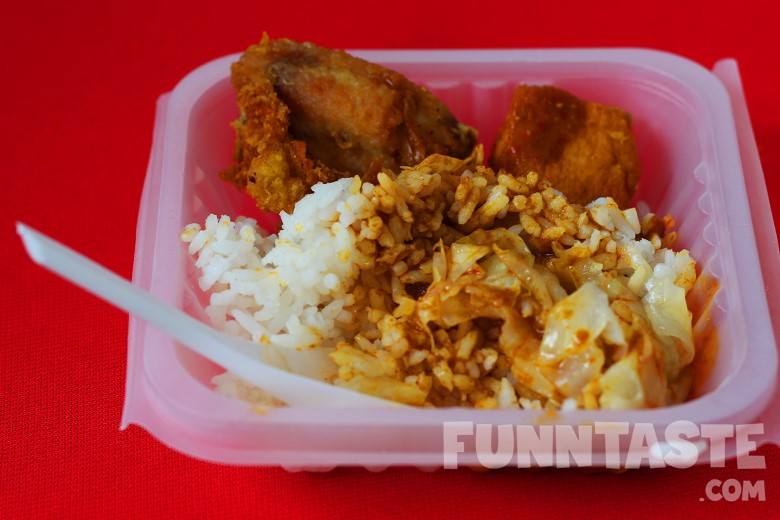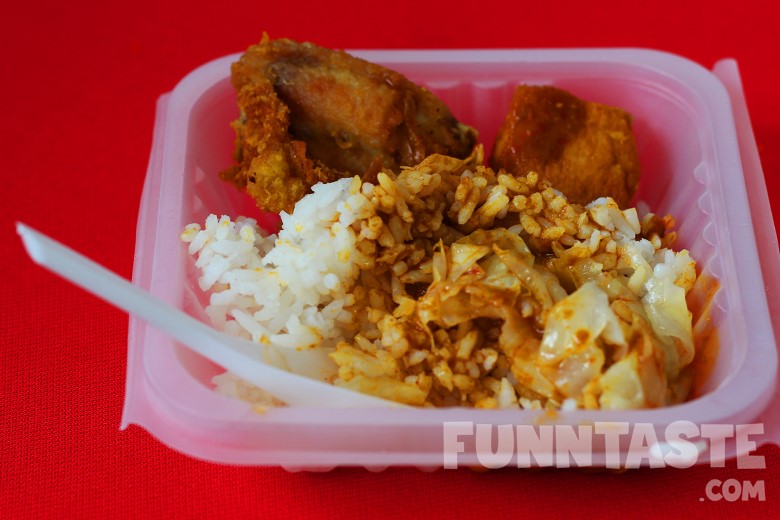 The chicken at Zainul Nasi Kandar was not bad. The fried batter bits add a good crunchy texture to the rice. The curry gravy was fragrant and flavourful, a little overpowering to the fried chicken but definitely gave the "oomph" factor to the dish.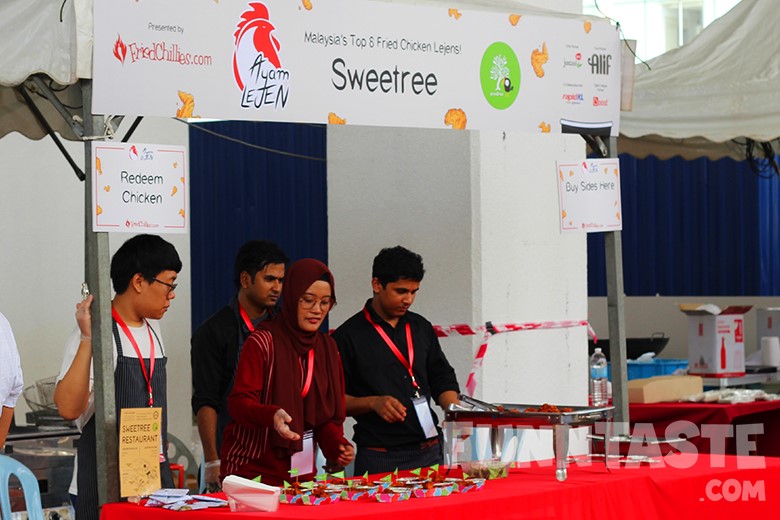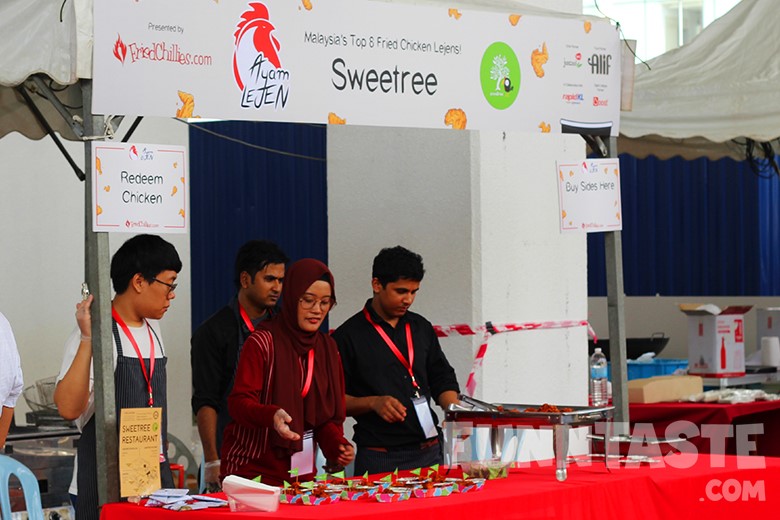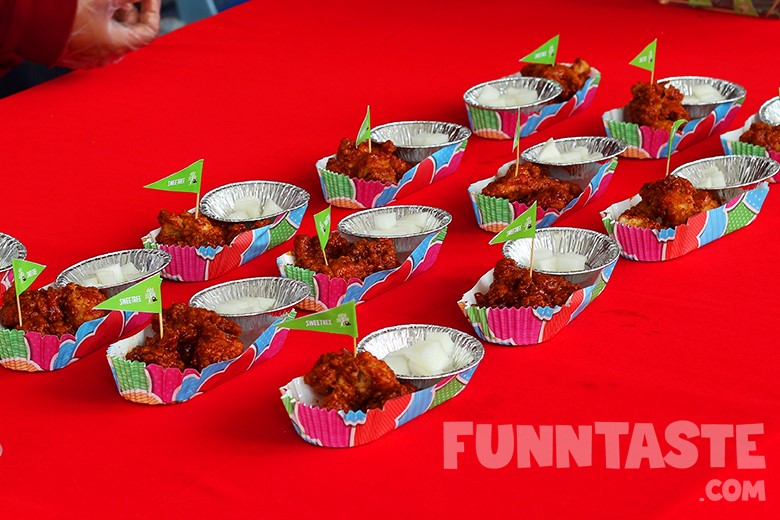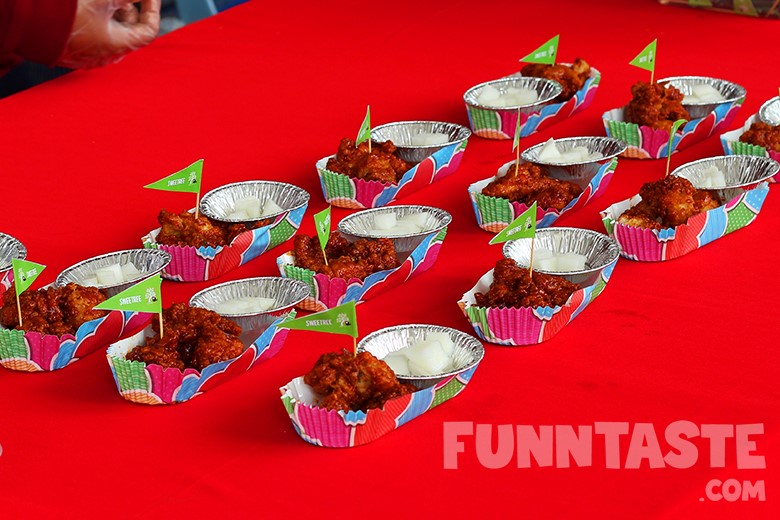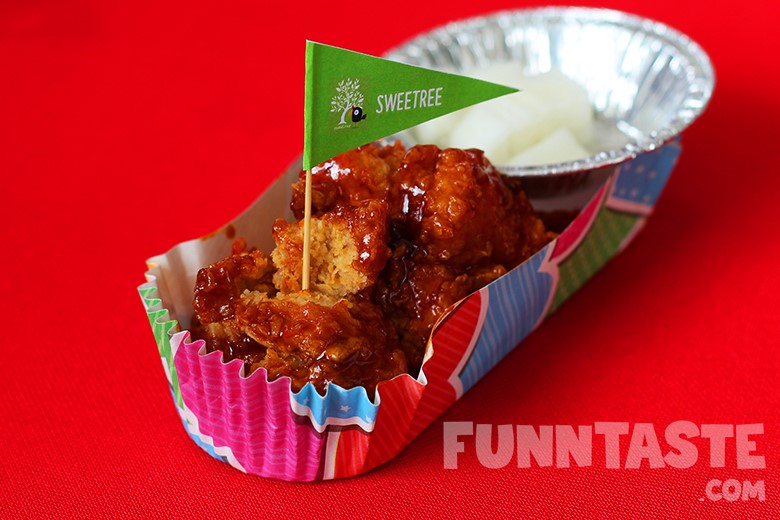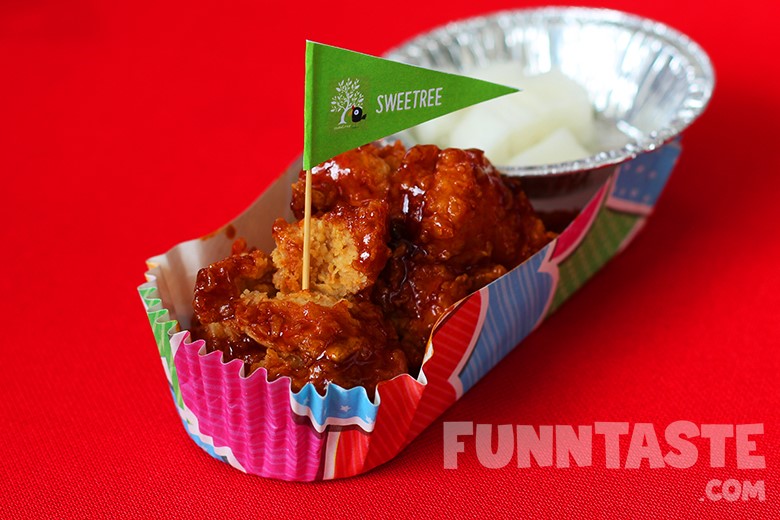 Sweetree's fried chicken was insanely good. It almost tasted like the Chinese style sweet and sour chicken, except not overly sweet, but tangy and full of flavours instead. We just couldn't get enough of Sweetree's fried chicken.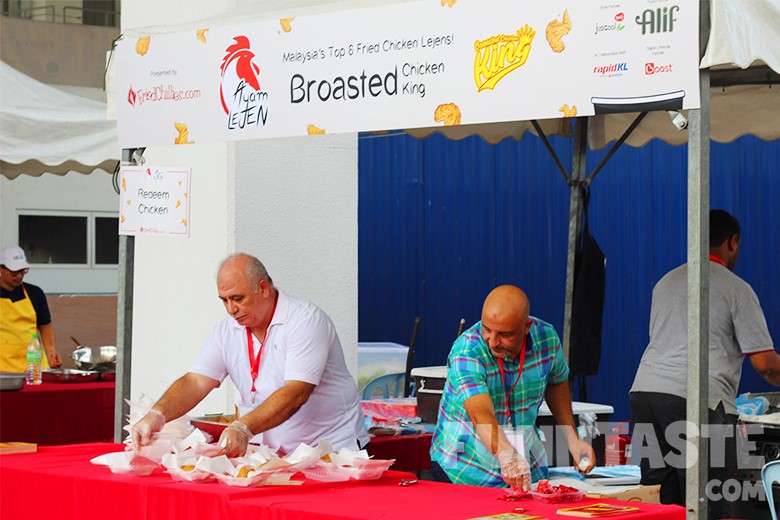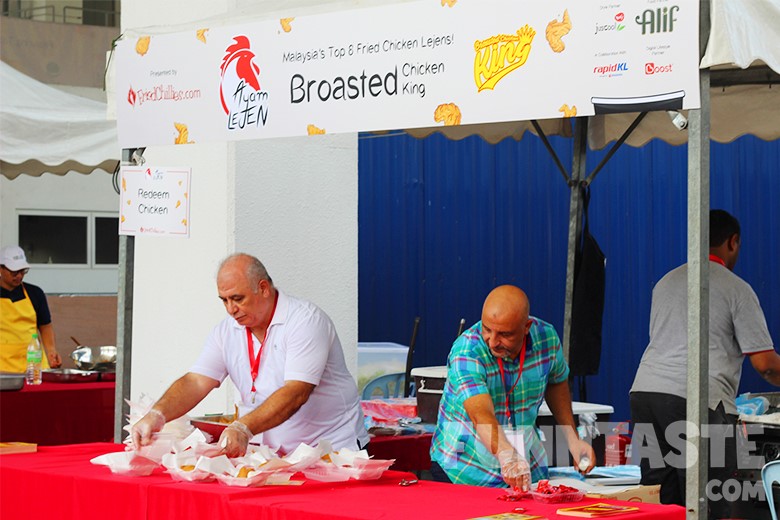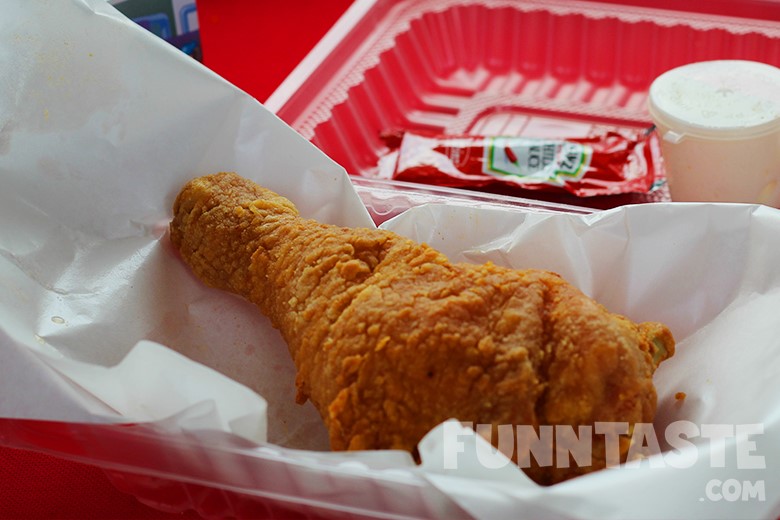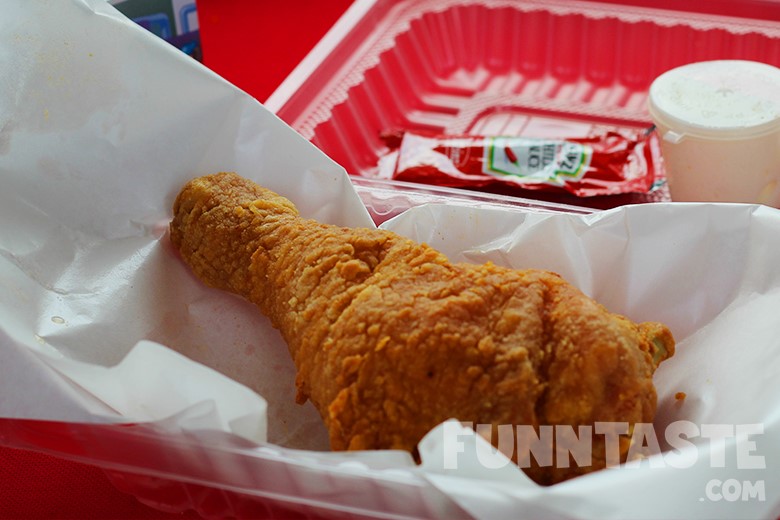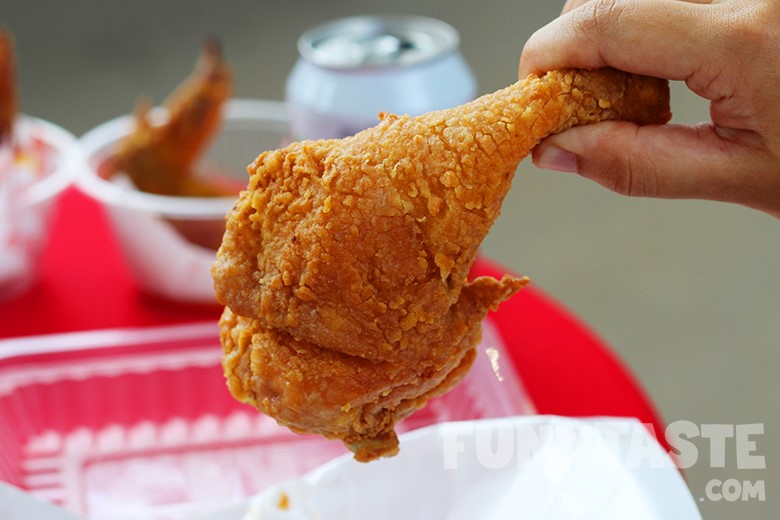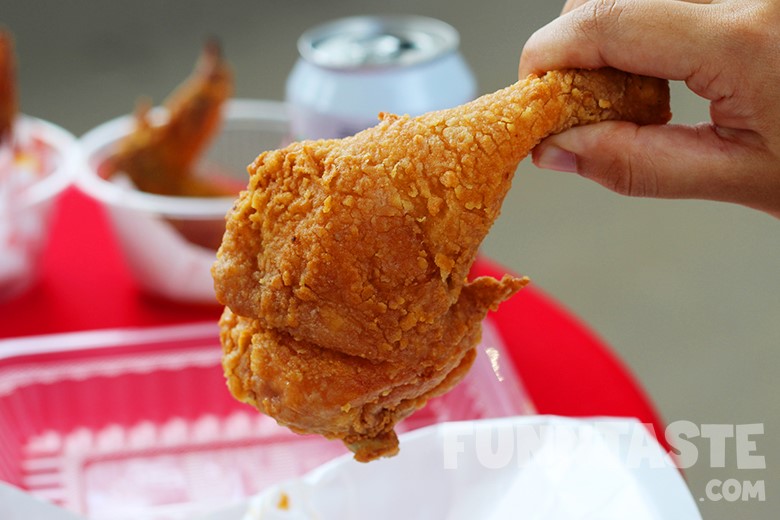 Unlike most vendors here, Broasted Chicken King uses a unique BIG ASS Pressure Fryer and their fried chickens are massive. Taste-wise, like any fried chicken, the flavours are concentrated at the crispy golden skin. The skin was crunchy and flesh was juicy, besides that it was pretty normal tasting.
By this point we ate too many fried chicken and was slowly getting full and desensitized towards the flavours.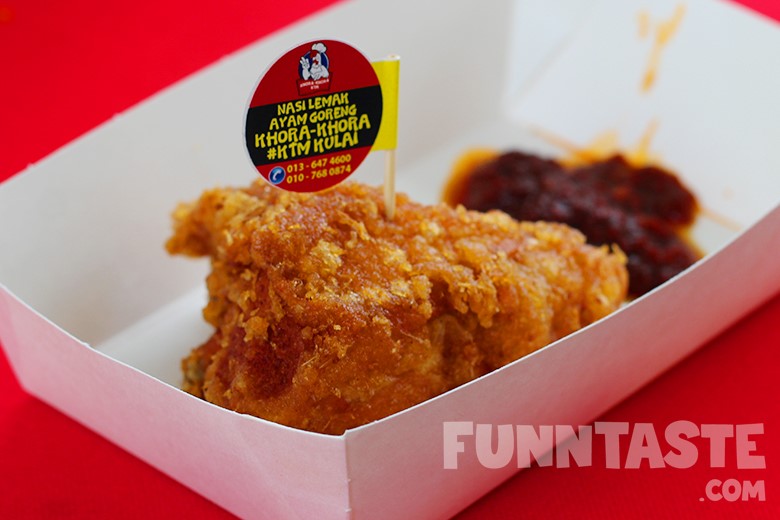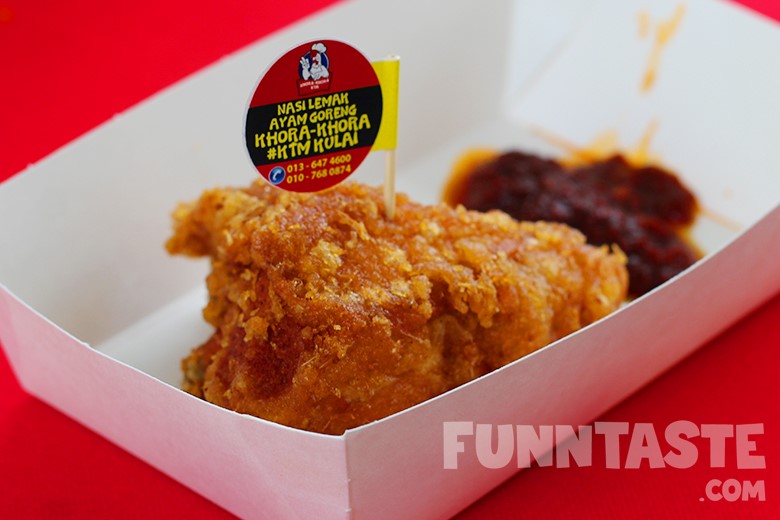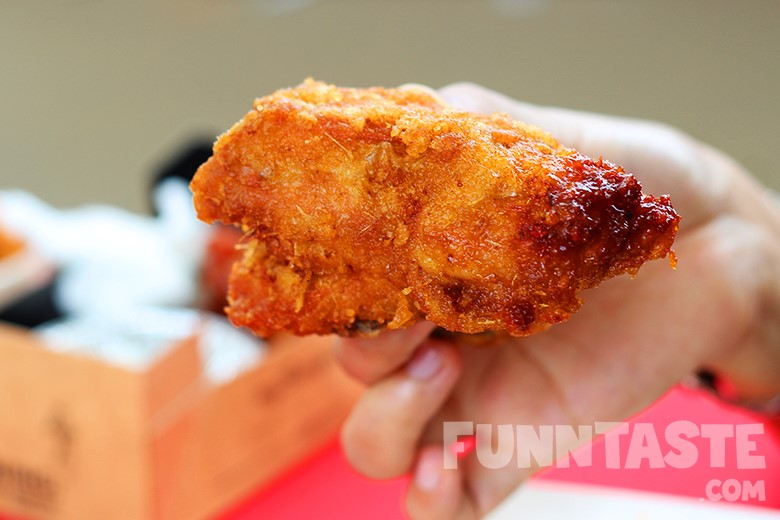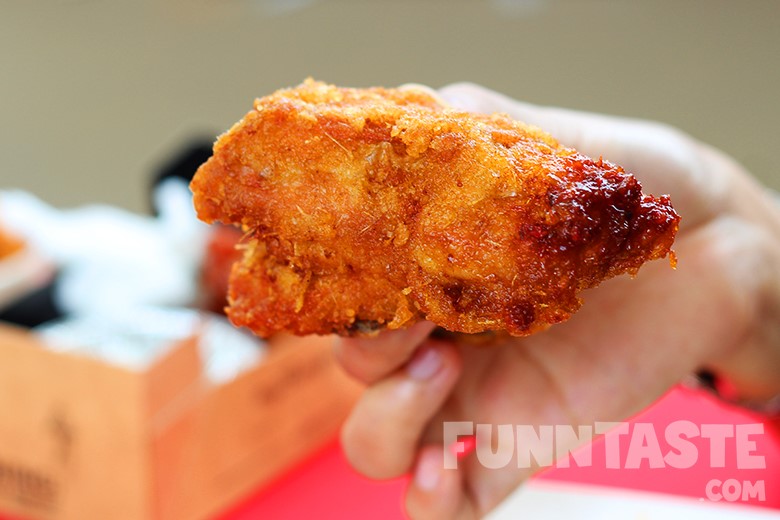 Nasi Lemak Khora Khora was average and needed the sambal to enhance the flavours of the crispy chicken. It would have been better if a small plate of Nasi Lemak was served along with the fried chicken because their sambal was tasty.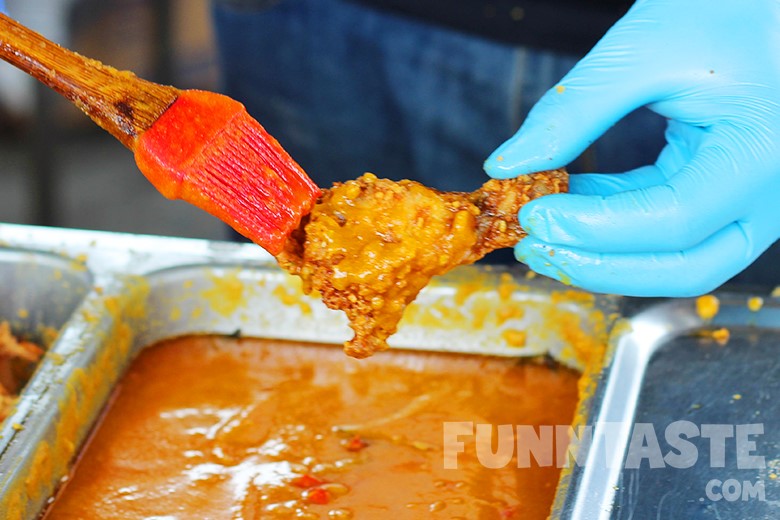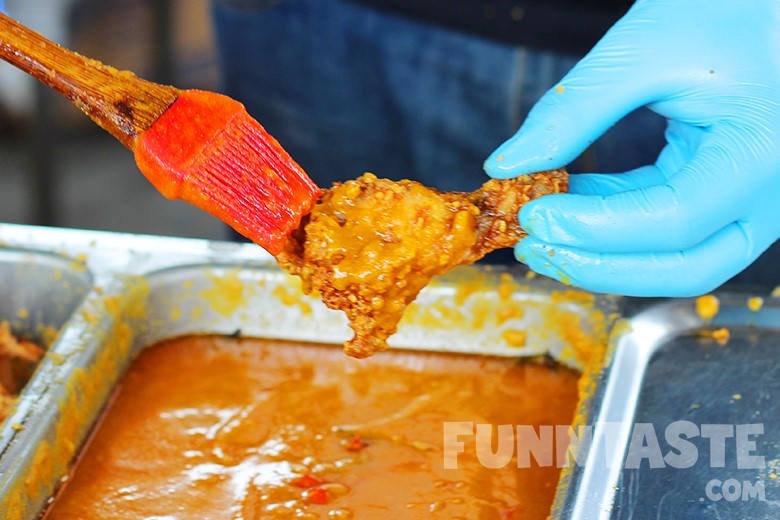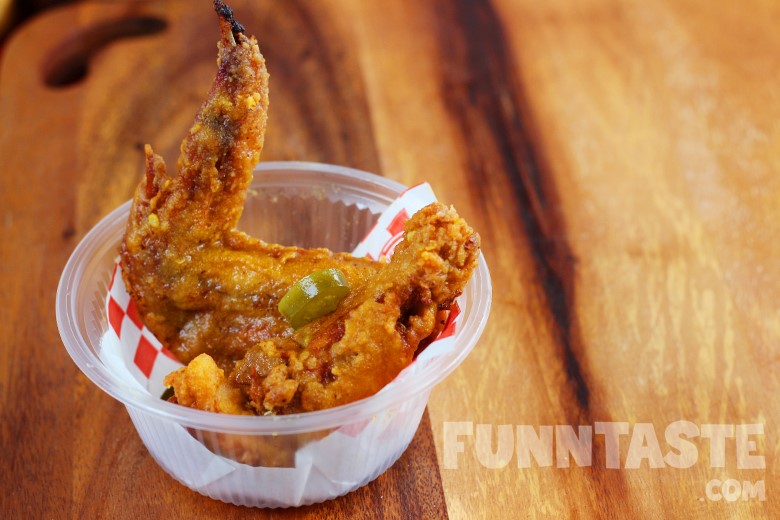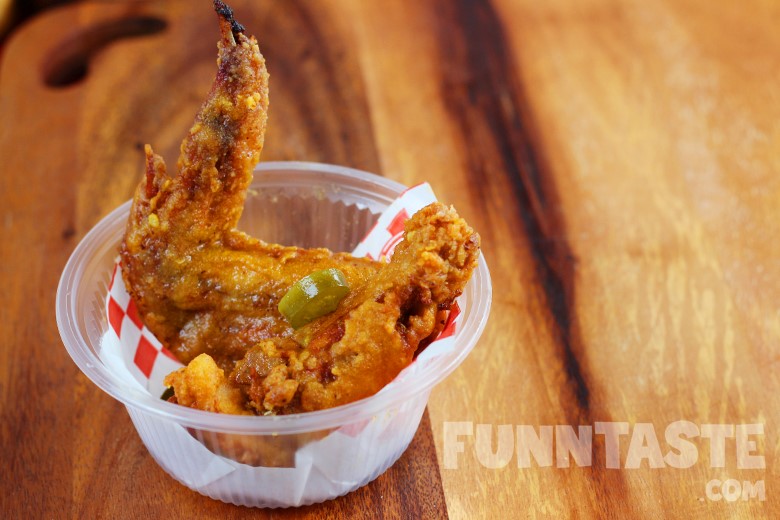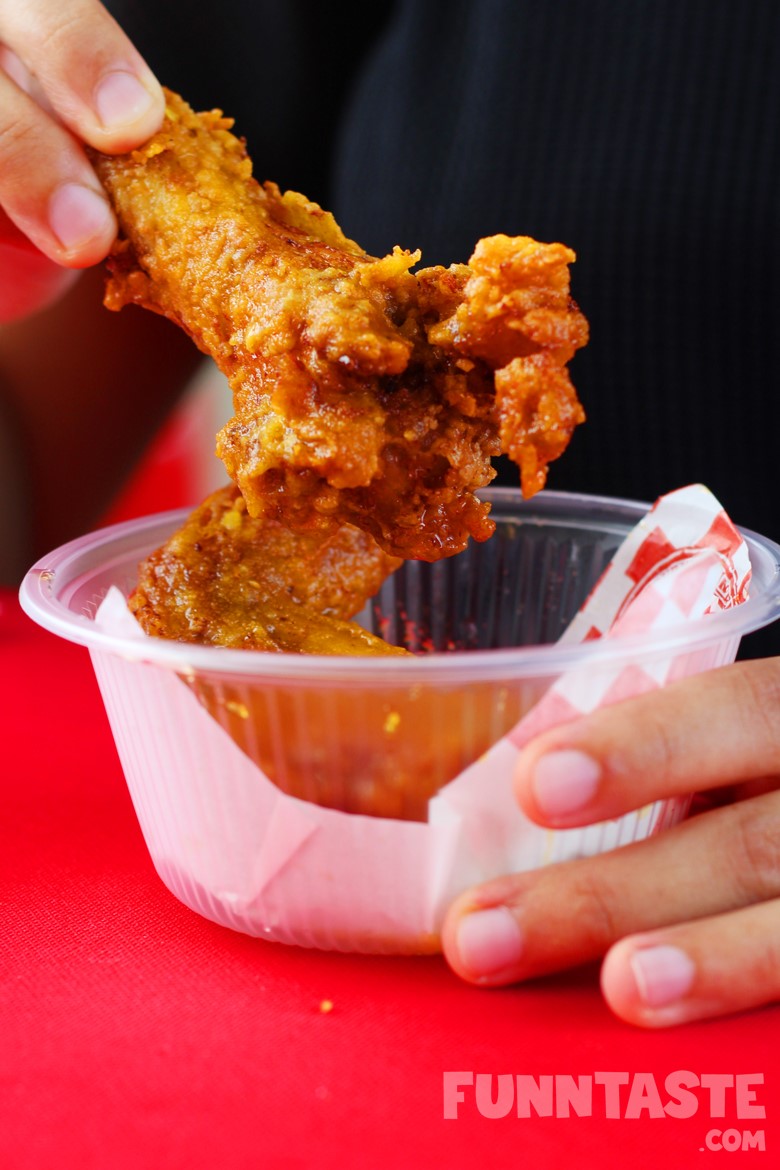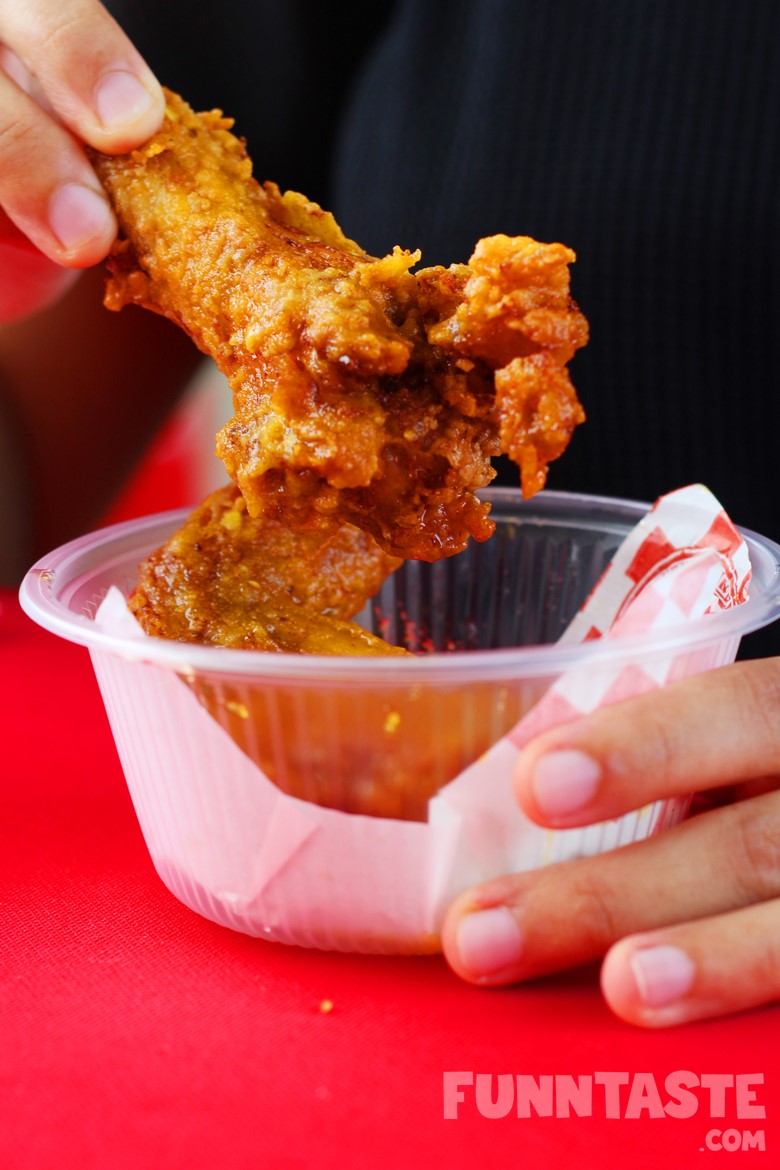 KGB's Crispy Fried Chicken was our second favourite fried chicken in this festival. The fried chicken wing was coated with salted egg yok and has a slightly spicy flavour to it. The jalapeno was a good touch to the dish as it was strong and enhance the overall dish.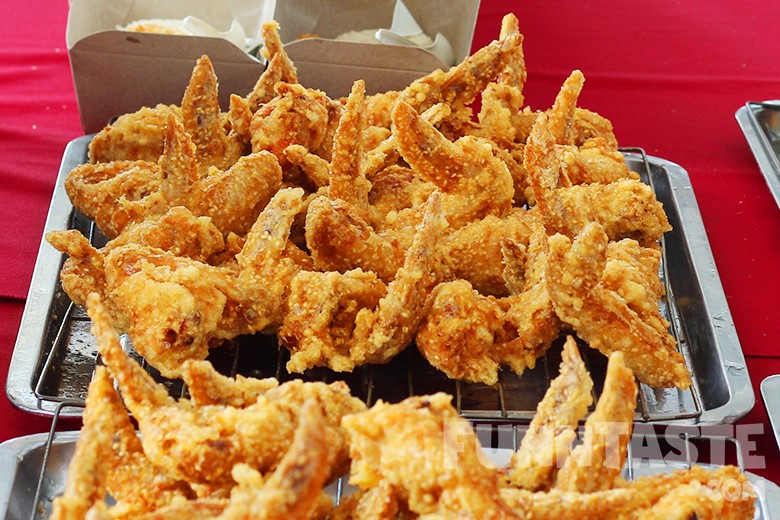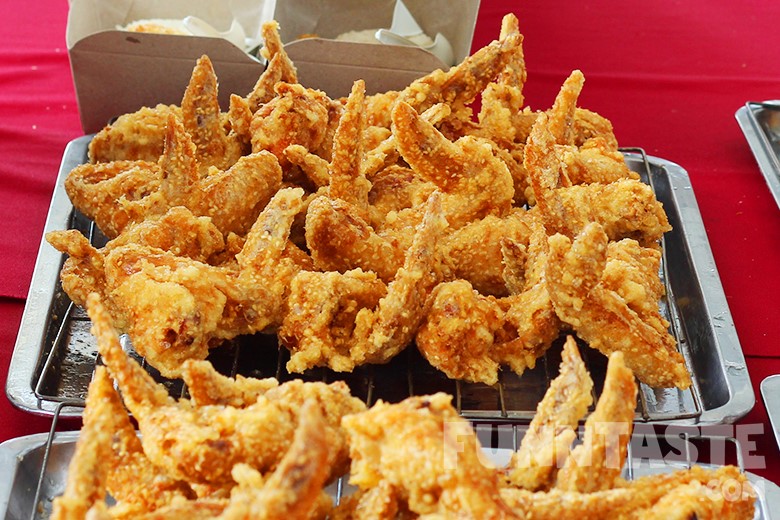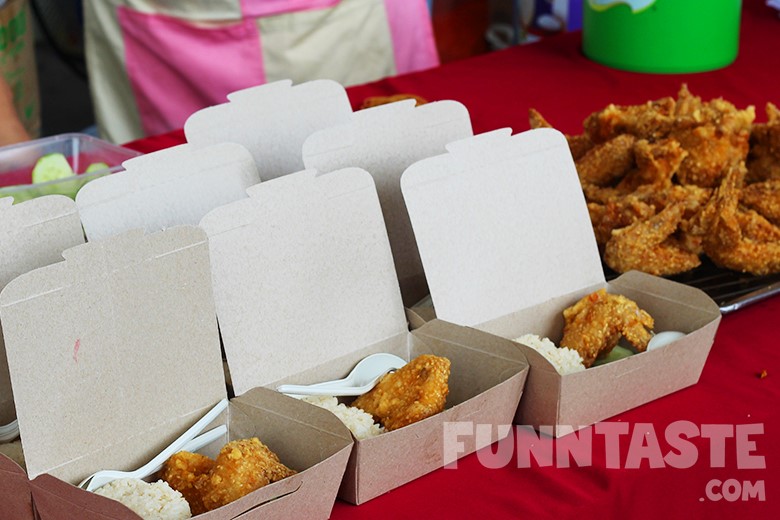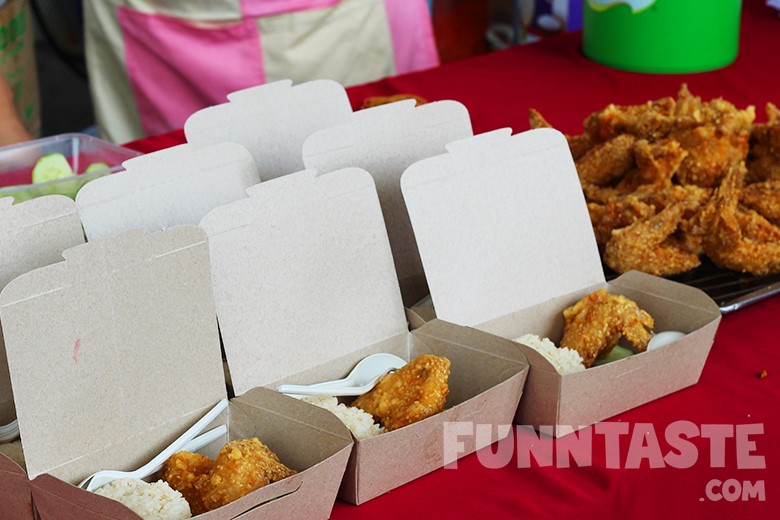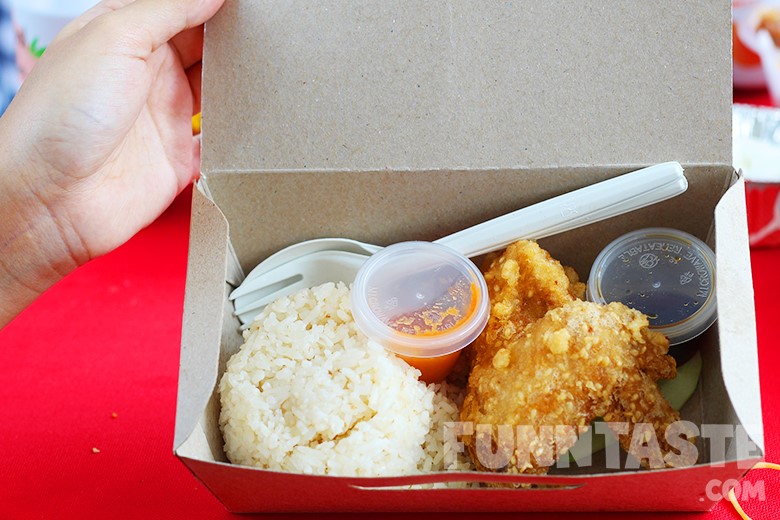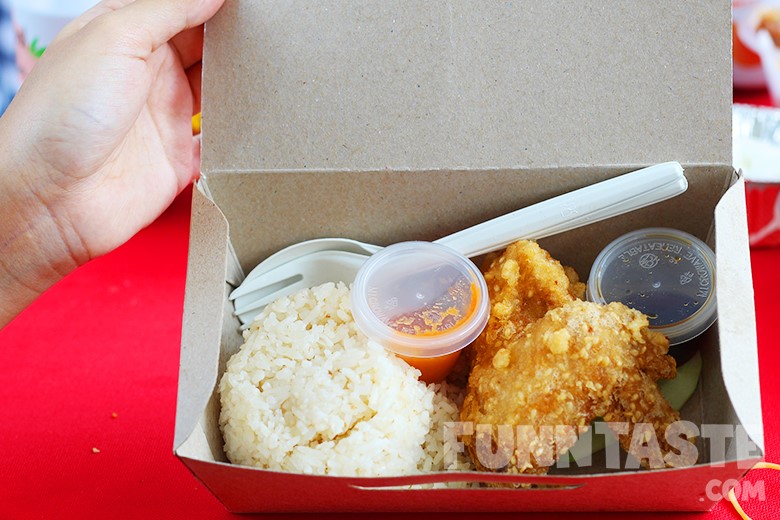 Gerai Ah Kow was the last stop to our fried chicken adventure at. To our surprise, the dish came with rice. We were so bloated we just couldn't eat another bite, hence we just sampled the fried chicken. We were told that the chicken was marinated with Horlicks, normally we only taste Horlicks in prawn dishes, hence this was a creative twist.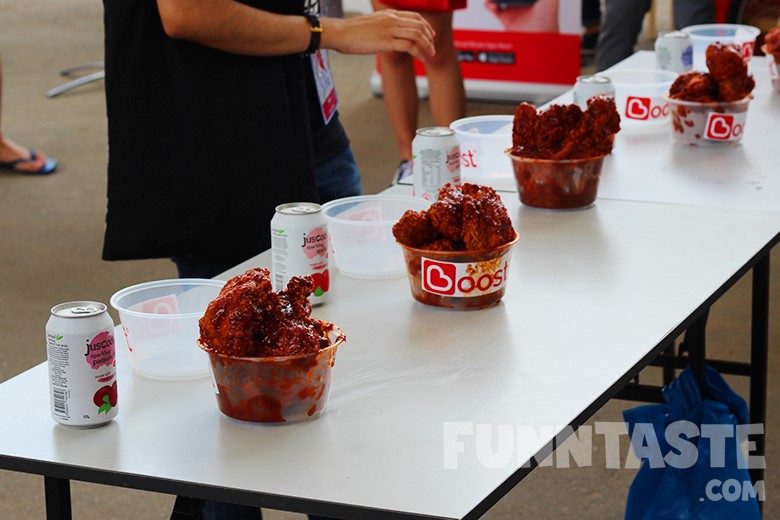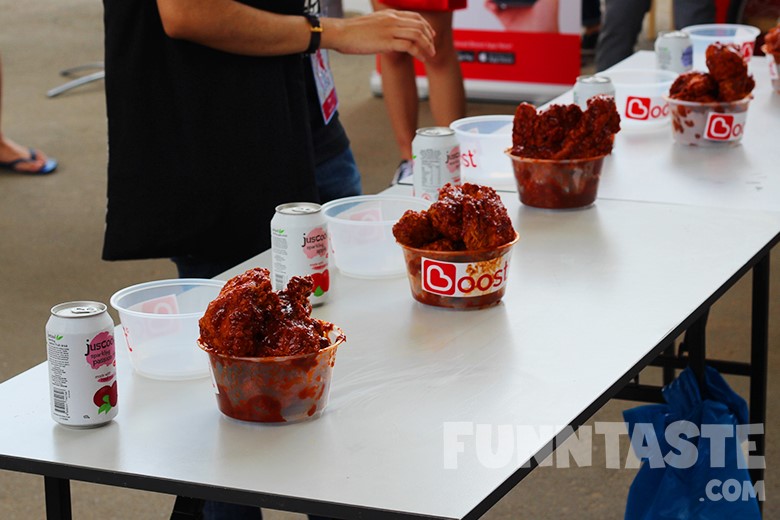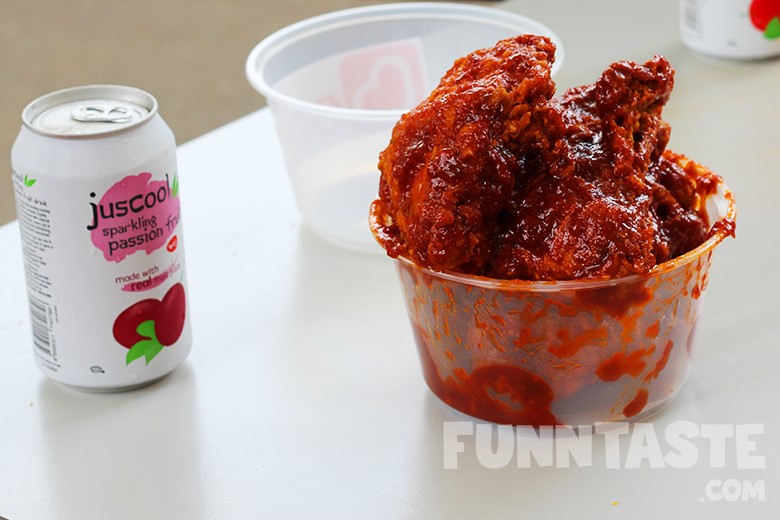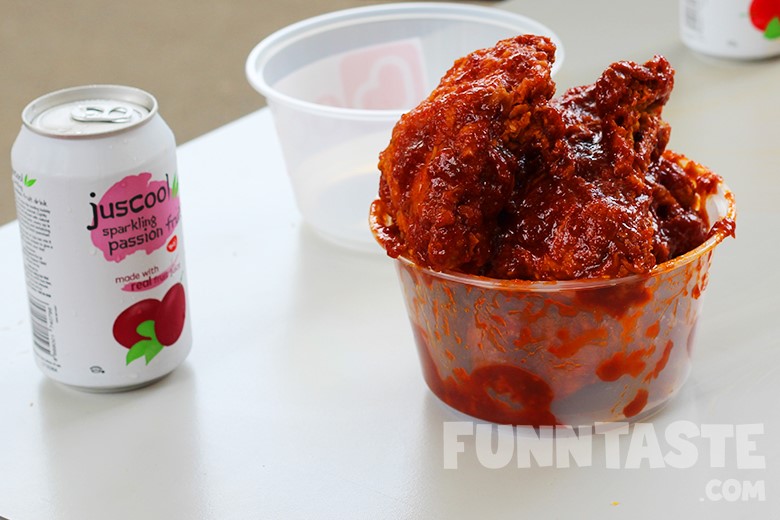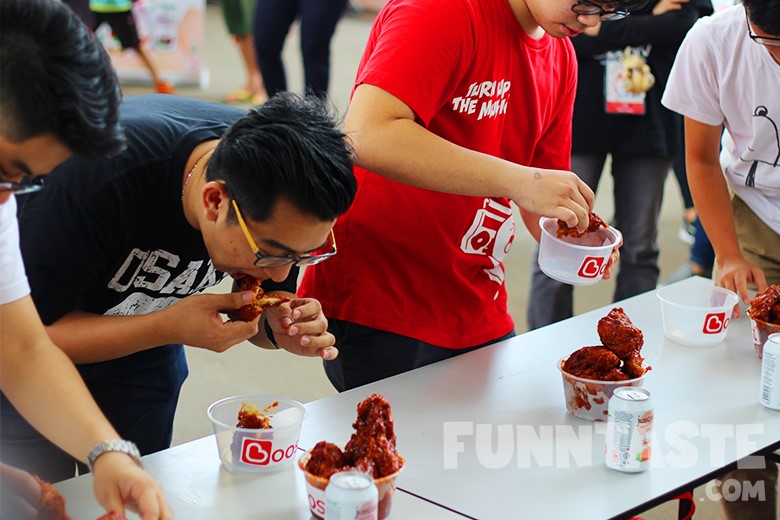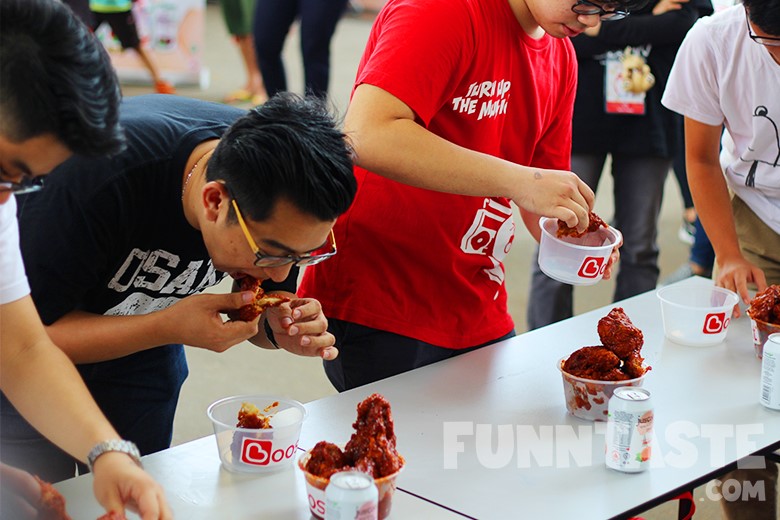 There was a spicy fried chicken eating competition.
Our only complaints for the Ayam Lejen Fried Chicken Festival is the lack of chairs and tables as we were standing all the way while eating. On top of that, there were no proper place set up for us to wash our hands.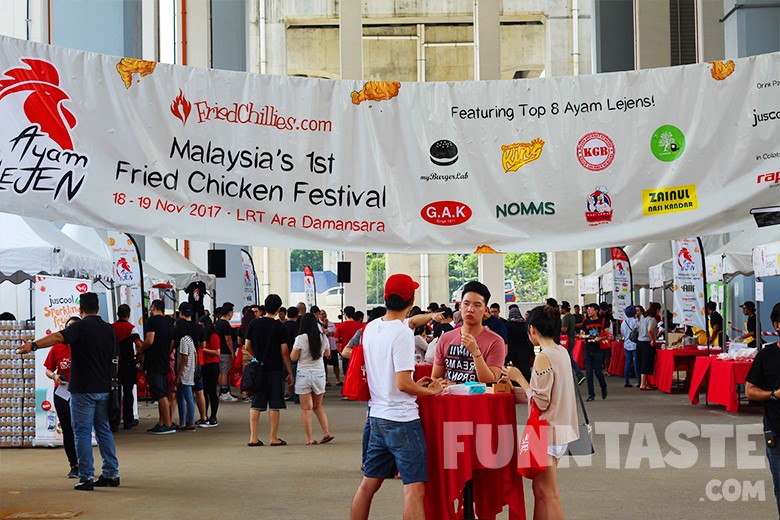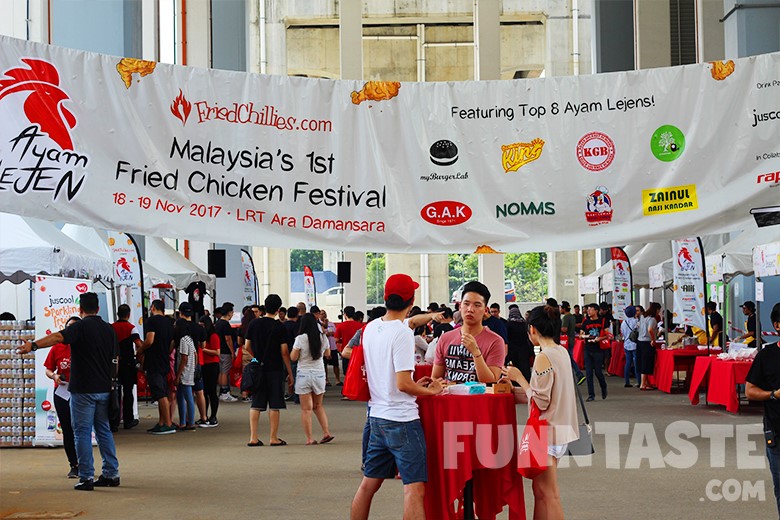 So here comes the golden question: Was the Ayam Lejen Festival worth the price of RM58? To be frank it wouldn't be fair for us to answer as we were invited to experience the festive without having to pay for it. Nevertheless, if you factor in the amount of food we ate from 8 vendors plus free drinks and t-shirts (if you download the Boost app), and a goodie bag we must say the price is pretty decent.
All in all, it was a great experience having to sample 8 different fried chickens without having to drive all over the town.  Many thanks to FriedChillies.com for having us.
Like us on Facebook for more great stories like this.