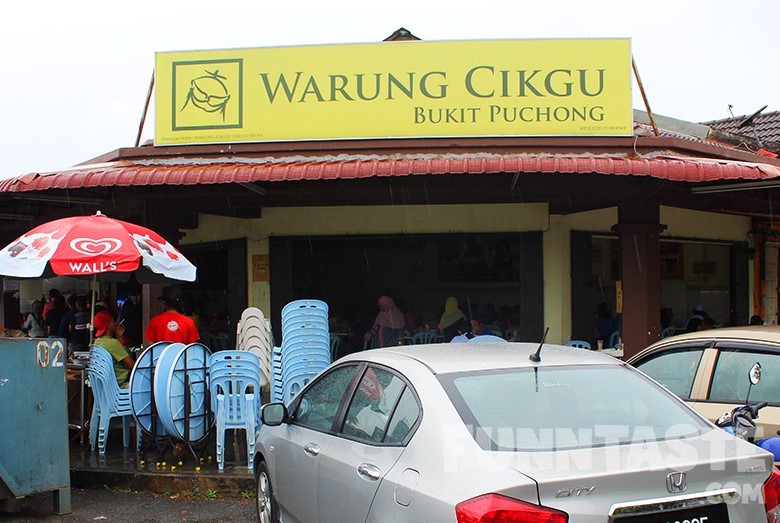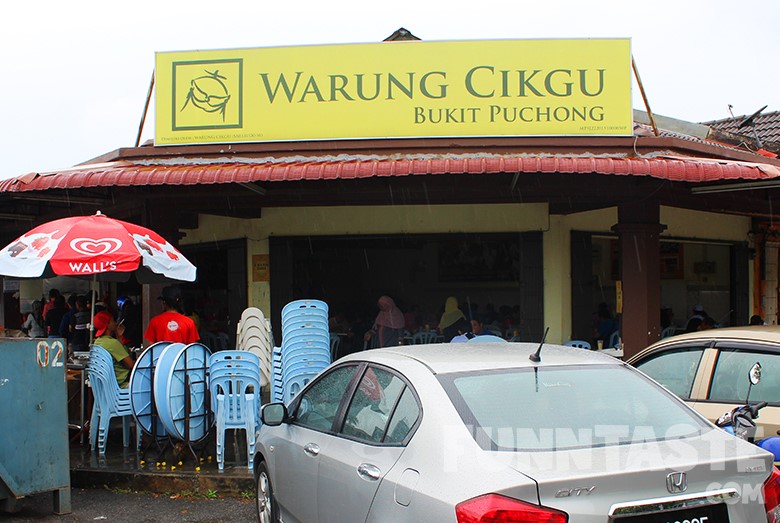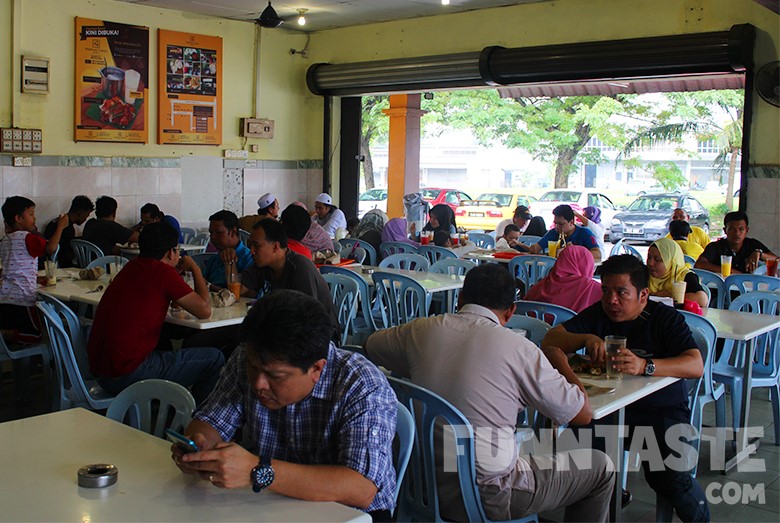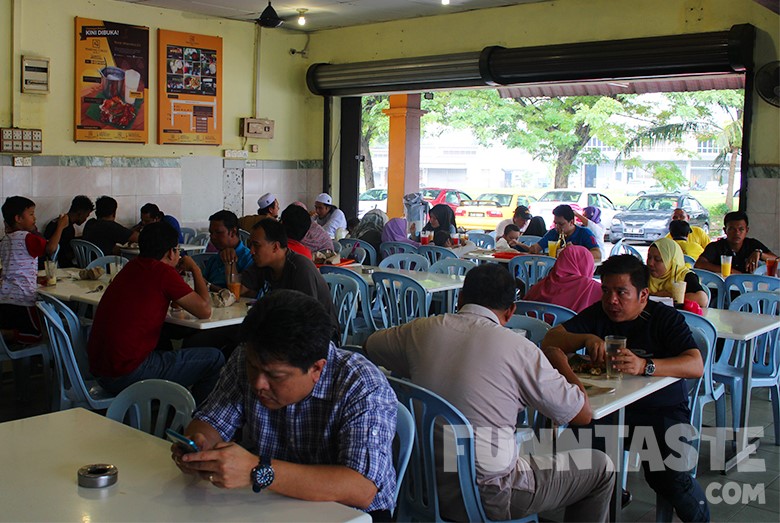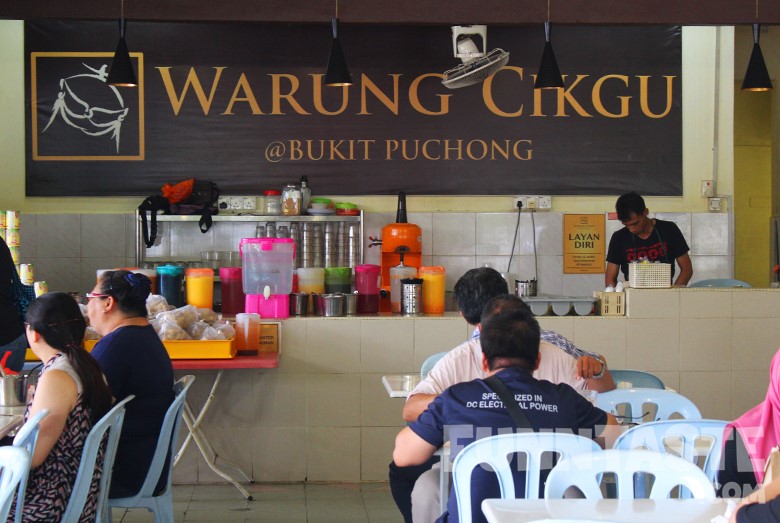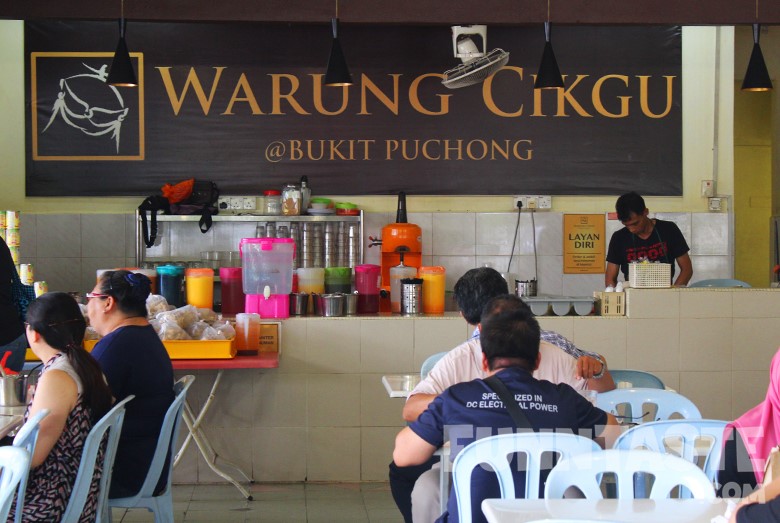 Warung Cikgu is a popular nasi kukus eatery among those who live in Puchong and USJ.  This place is widely known for its signature Nasi Mmanggey hence it gets really crowded during peak hours as many come to get fed.
There are only three dishes here, the signature Nasi Mmanggey (RM5.20), Nasi Lemak(RM5.20) and Nasi Berlauk Ikan Tongkol (RM4.50). We had the chance to drop by and sample the popular Nasi Mmanggey and Nasi Lemak and boy it was certainly one of the MUST TRY dishes in Puchong.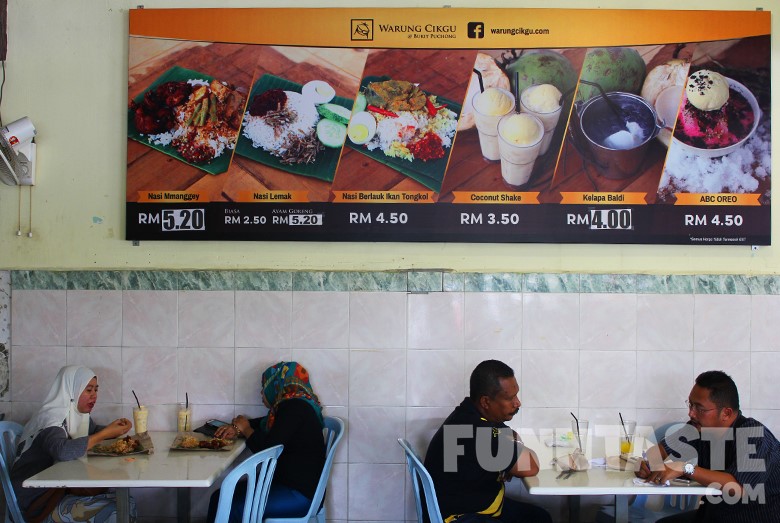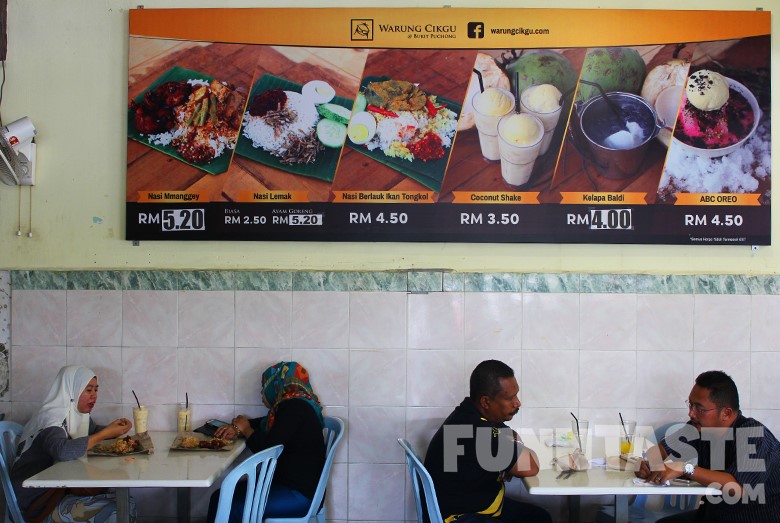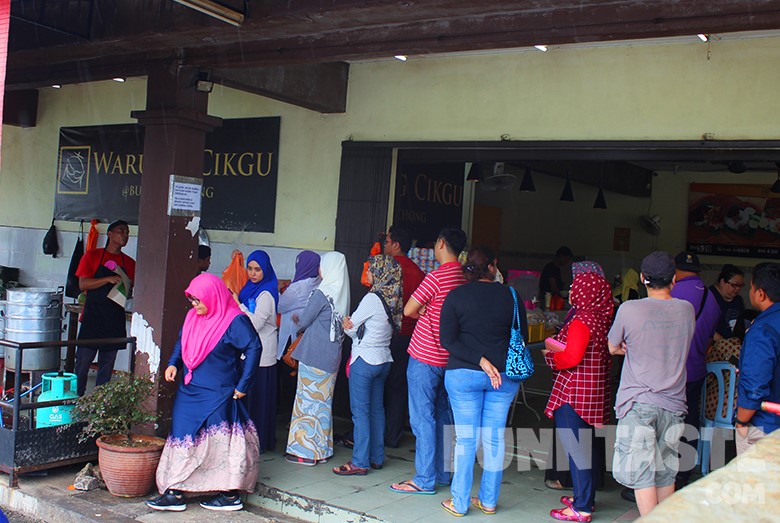 Long queue are the norm here so if you want to have the luxury of not waiting do come early, preferably before 11:30AM. Do note that Warung Cikgu is a partial self service restaurant, the workers scoop the items for you and you're not allowed to ask for less or more rice as they are all standard size.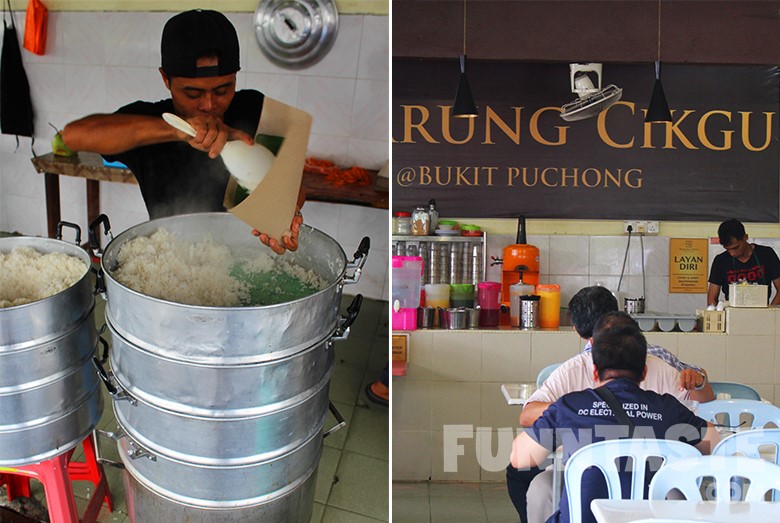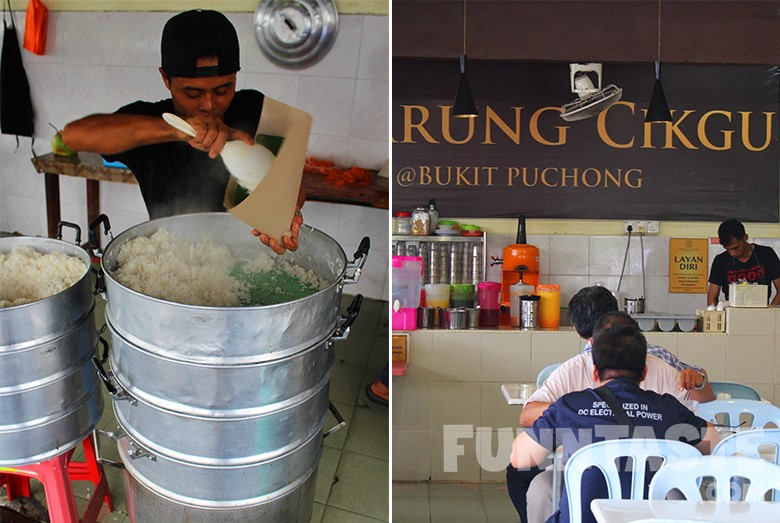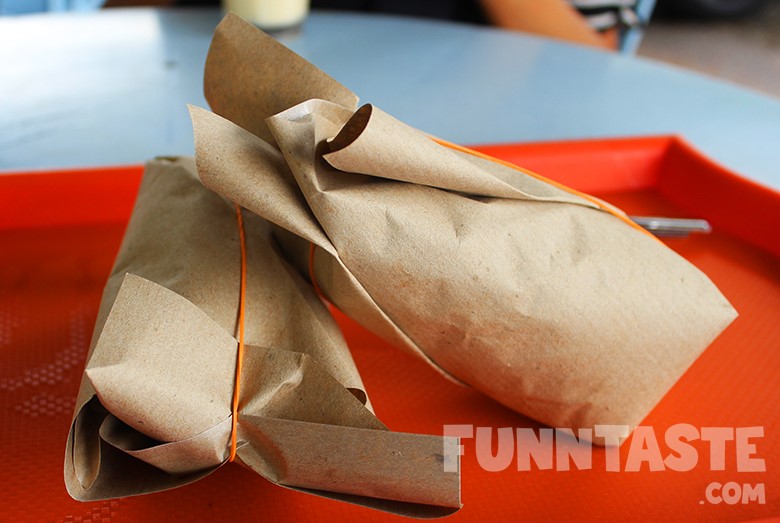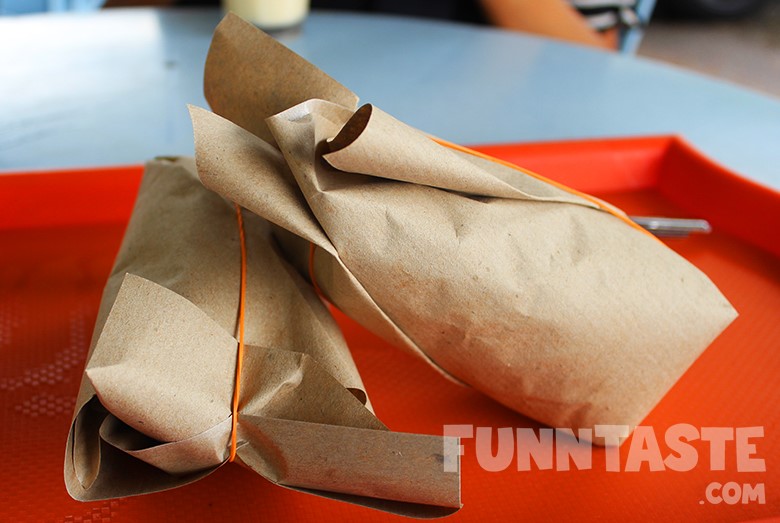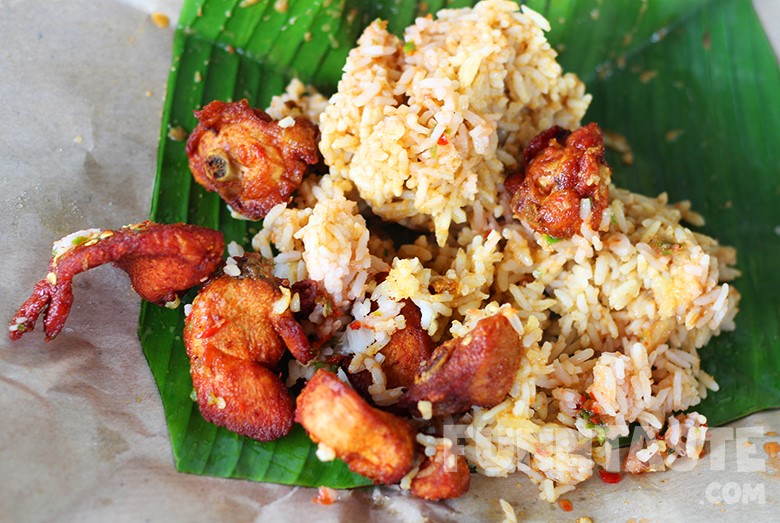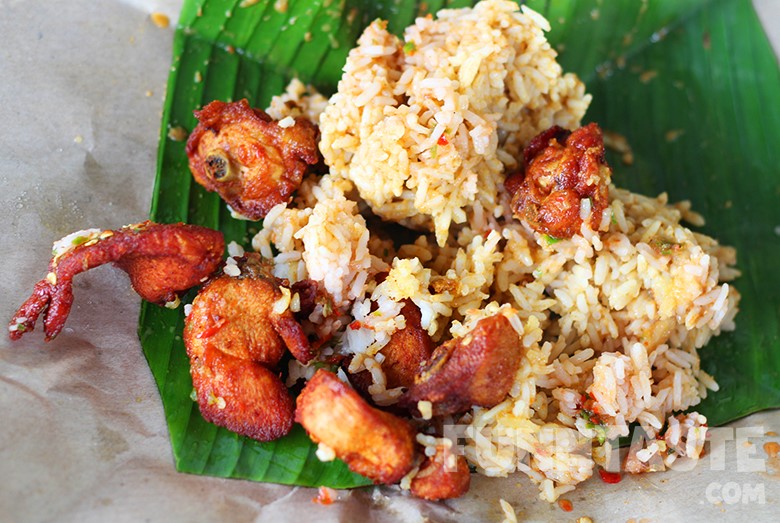 Simply put, for just RM5.20 you'll get steamed rice soaked in curries and spices topped with fried chicken bits and sambal chilli padi.
Yes, the dish isn't "picture friendly" but we must say it was delicious AF! The light and fluffy rice paired perfectly with the gulai ayam and sambal chilli padi.
The pieces of fried chicken was chopped and marinated in ground turmeric, chilli and salt before being deep fried in the wok.
The sambal chilli padi was definitely the yum factor in this dish, although it was painfully spicy the dish wouldn't taste as great if it wasn't for the sambal. If you have low heat tolerance we recommend you request for less sambal but don't leave it out completely.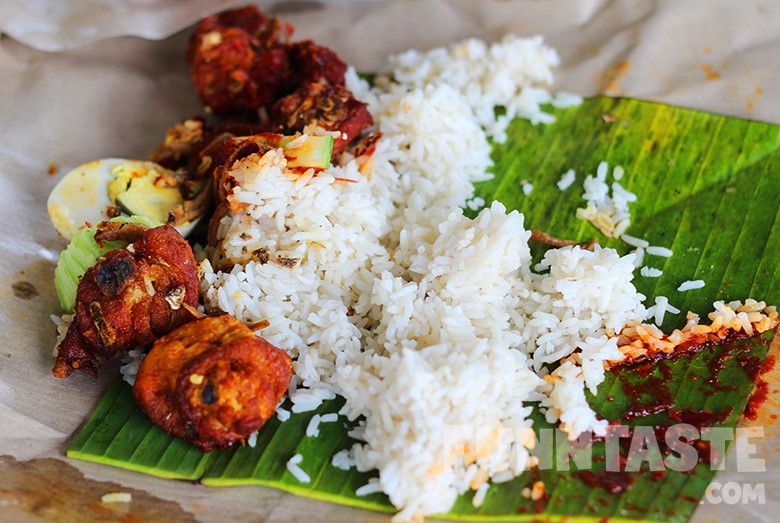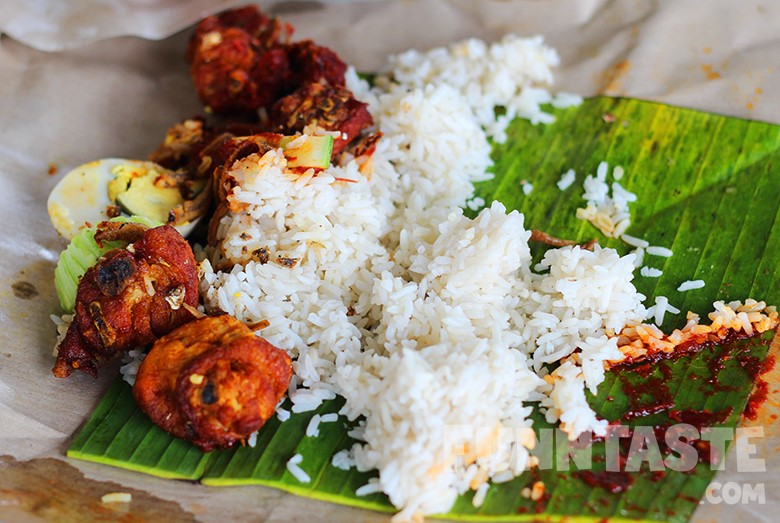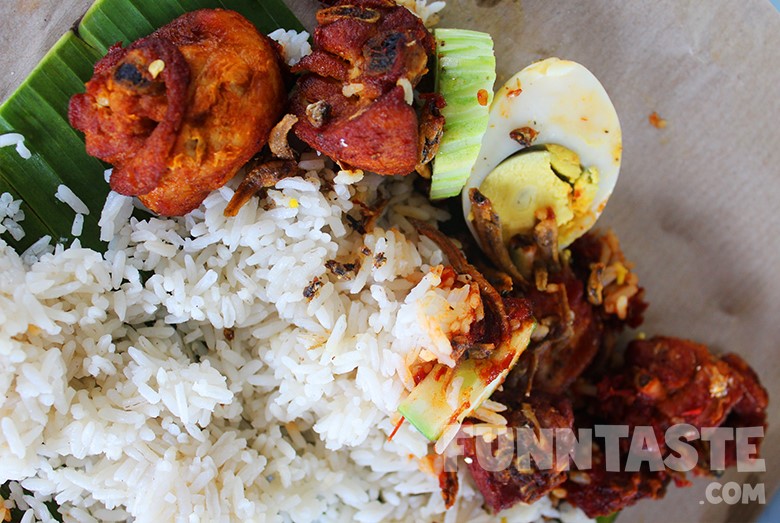 We didn't care much for the Nasi Lemak as it was just another regular dish. Truth be told we kinda regretted ordering this dish and should have opt for TWO Nasi Mmanggey.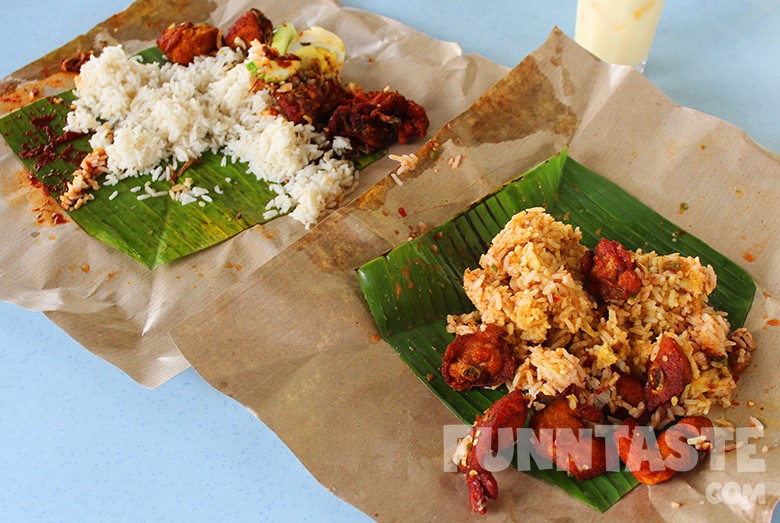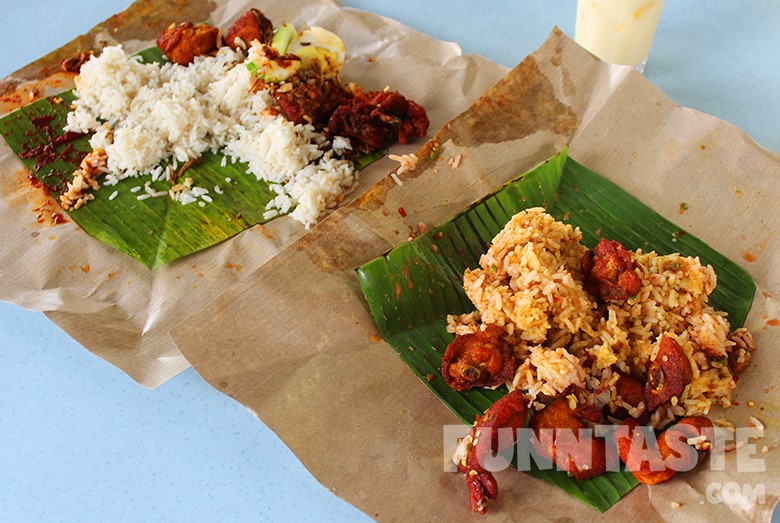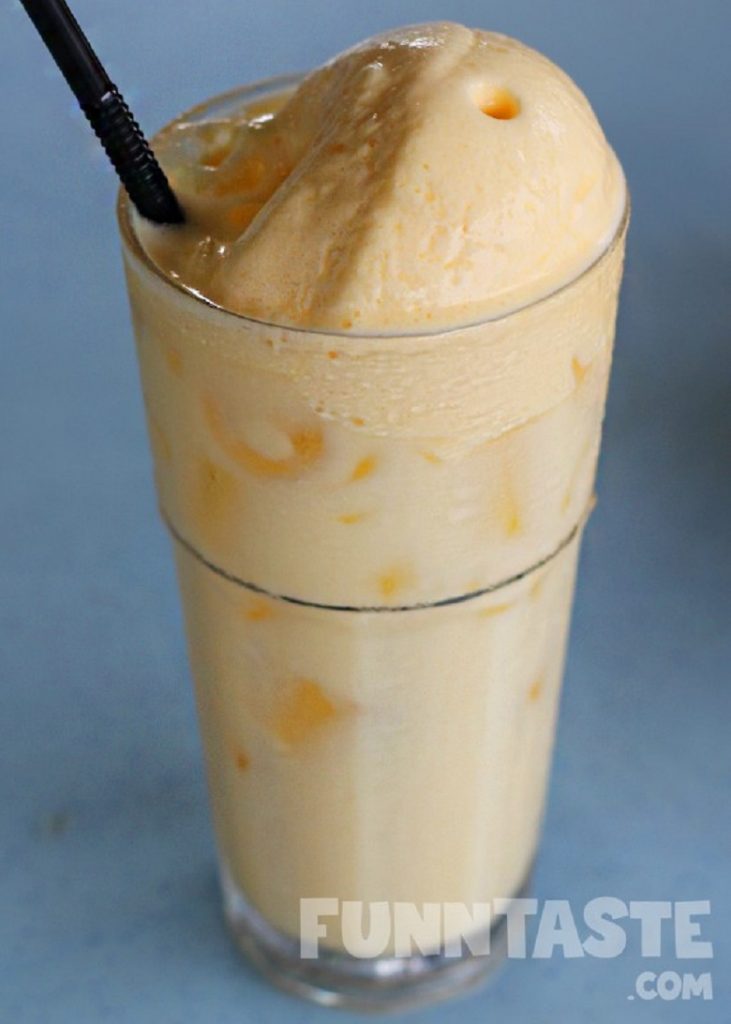 The Coconut Shake (RM3.50) was the perfect foil to the spiciness of the dishes. The ice-cream on top made the drink creamy while the coconut made it refreshing. It was seriously the best coconut shake we've tasted, ever!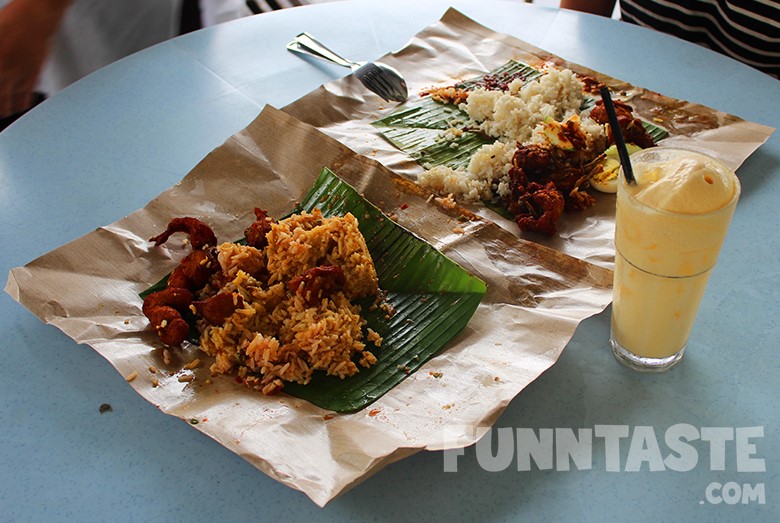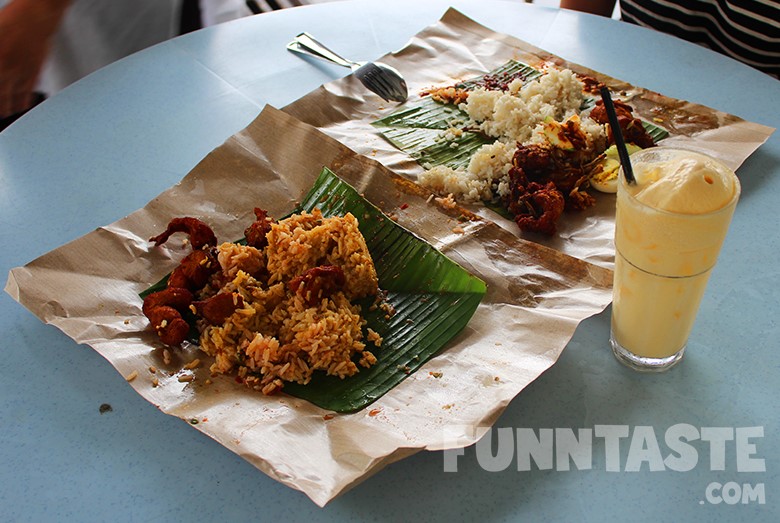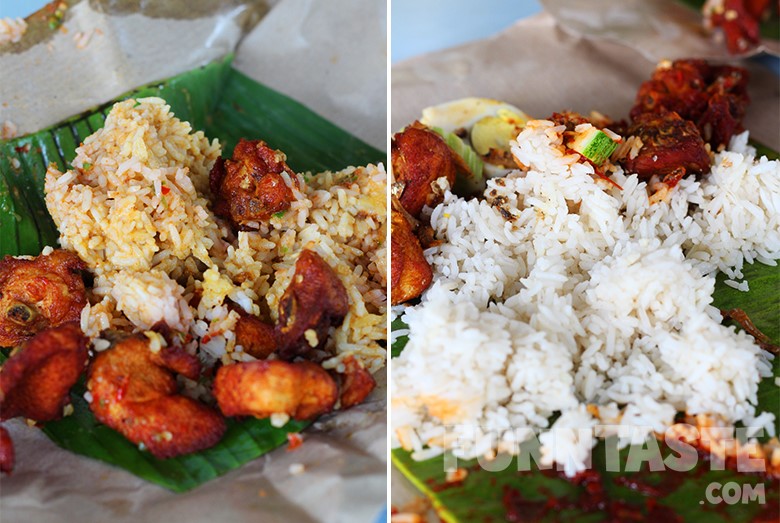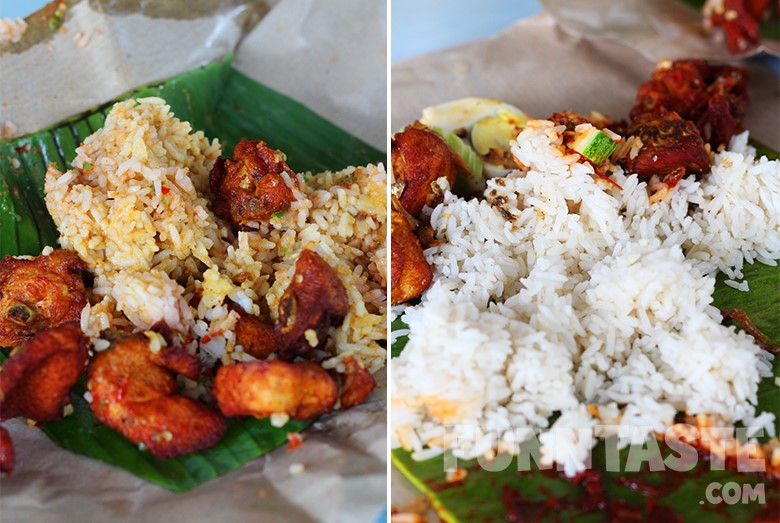 Turned out, Warung Cikgu's Nasi Mmanggey was excellent. Everything from taste, portion size and price left us sastified! The Service was efficient too! The Nasi Mmanggey alone was worth the 25 minutes drive from Subang to the deep ends of Puchong.  If you think the Puchong branch is too far you may want to drop by the main branch which is in USJ.
More Info:
Warung Cikgu
1, Jalan BP 6/7,
Bandar Bukit Puchong,
47100 Puchong, Selangor
Cuisine: Malay
Operating Hours: Daily, 7:00AM – 10:00PM