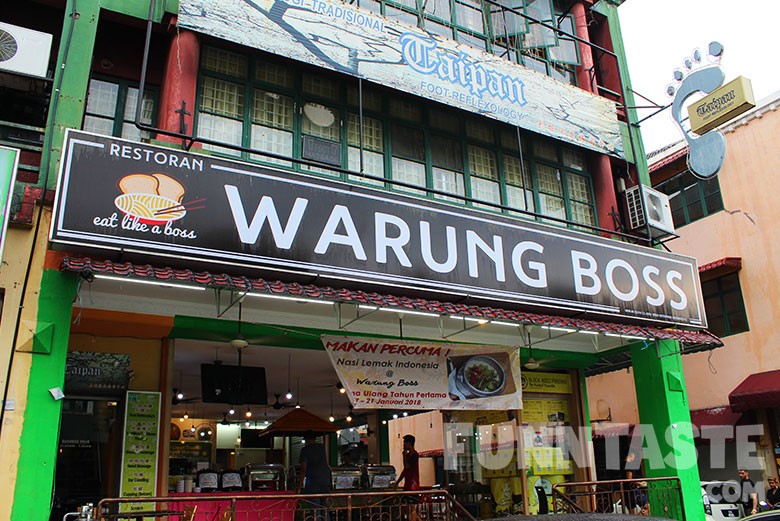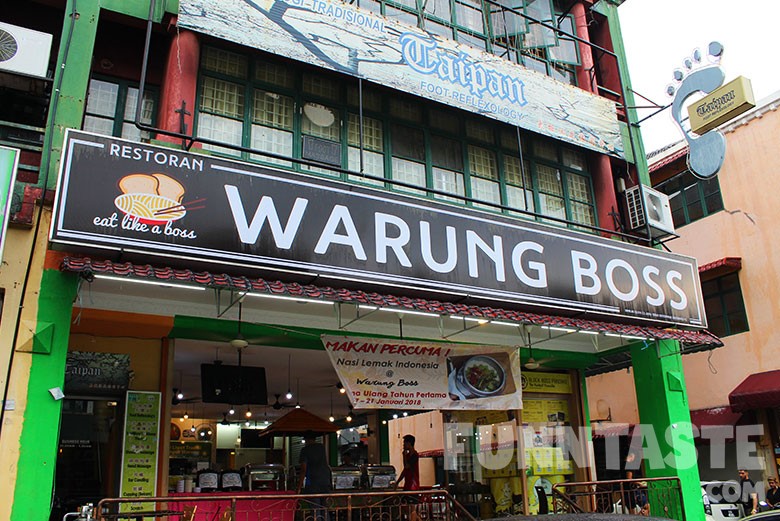 Situated along a row of shops in USJ 9, Warung Boss first opened its doors in April 2017.  Founded by an Indonesian couple, the concept of Warung Boss is essentially to introduce casual Indonesian food to Malaysians.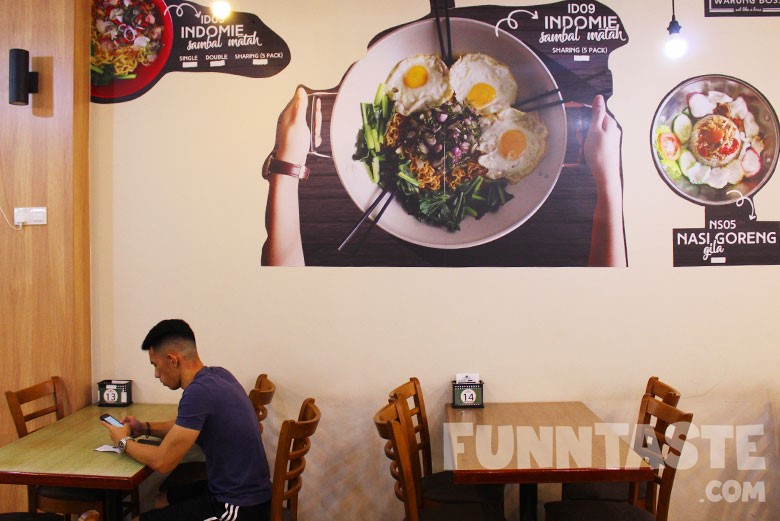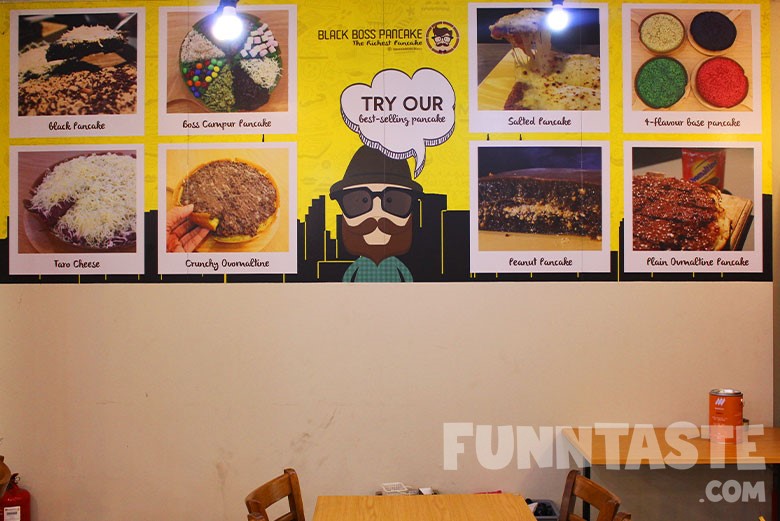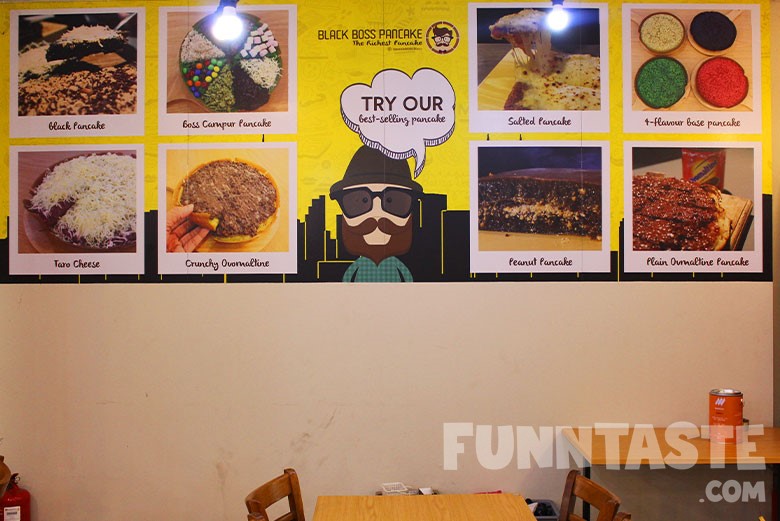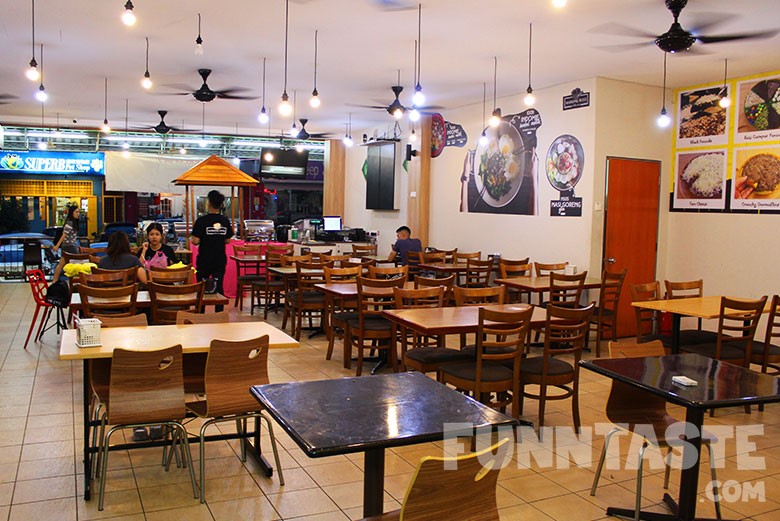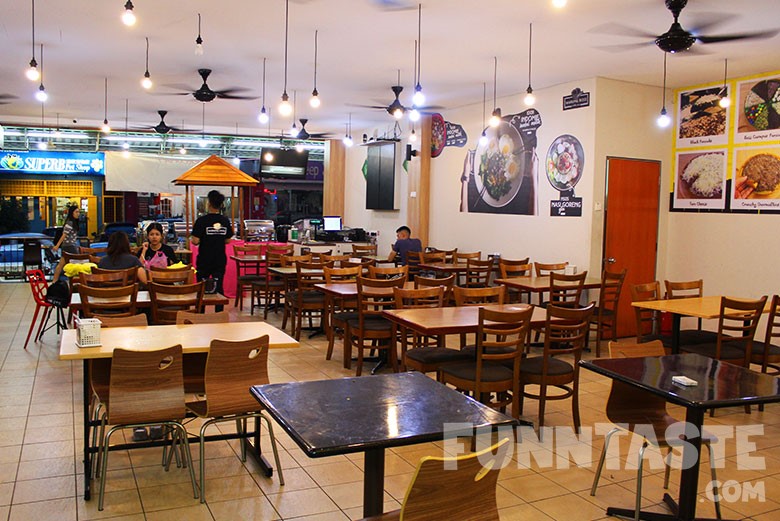 Upon walking in, the most attention grabbing thing about the restaurant is its walls with décor partially adorned with graphics of different range of Indomie dishes.
Helping us discover the essence of Warung Boss, our host Xinnan got us to sample dishes which she reckons makes Warung Boss stand out from the crowd.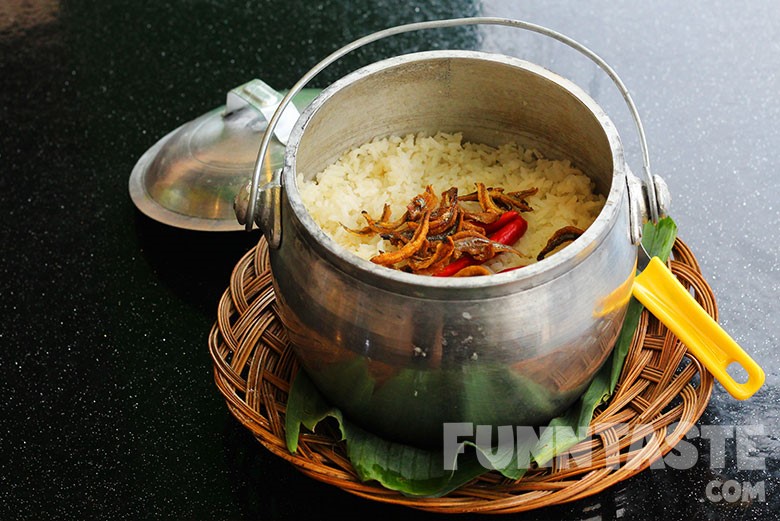 We started with the Warung Boss's rendition of Paket Nasi Liwet (RM18). The rice is cooked in coconut milk, anchovies, and chilli, thus giving the rice an aromatic and flavourful taste.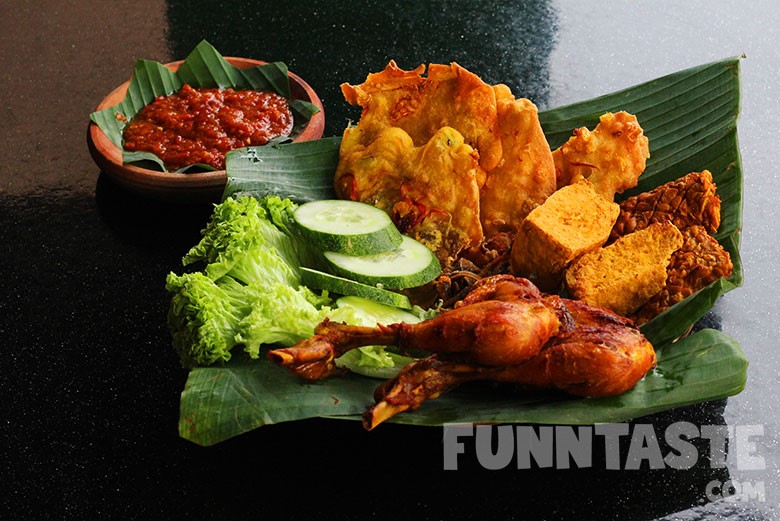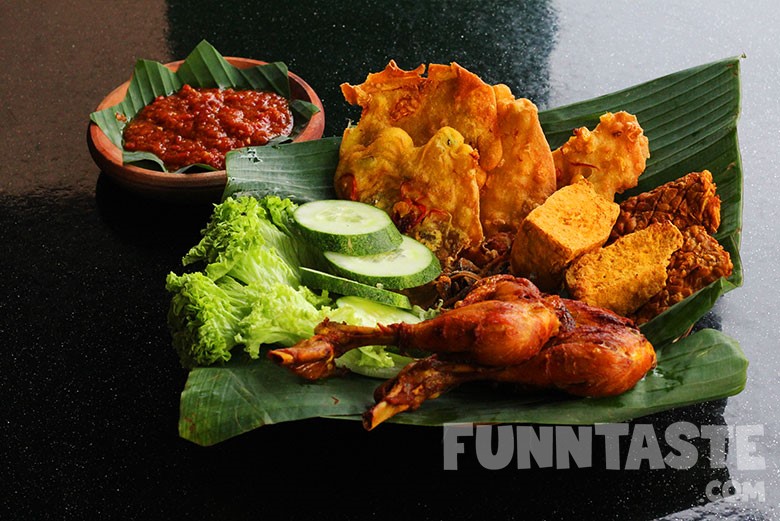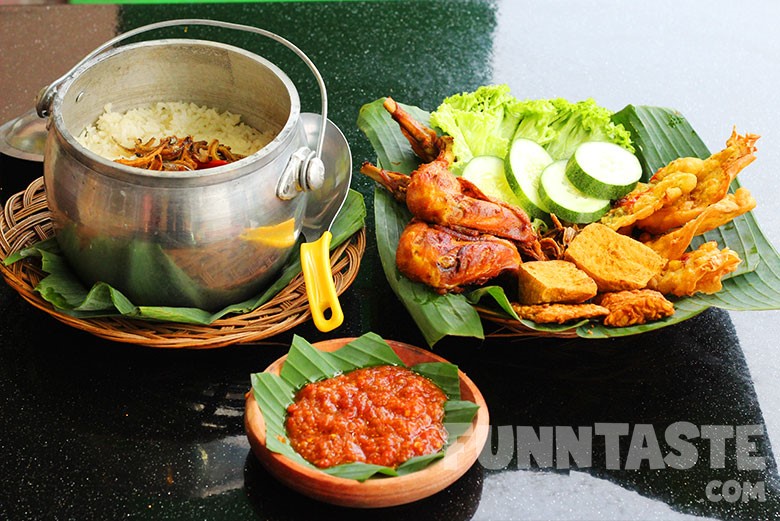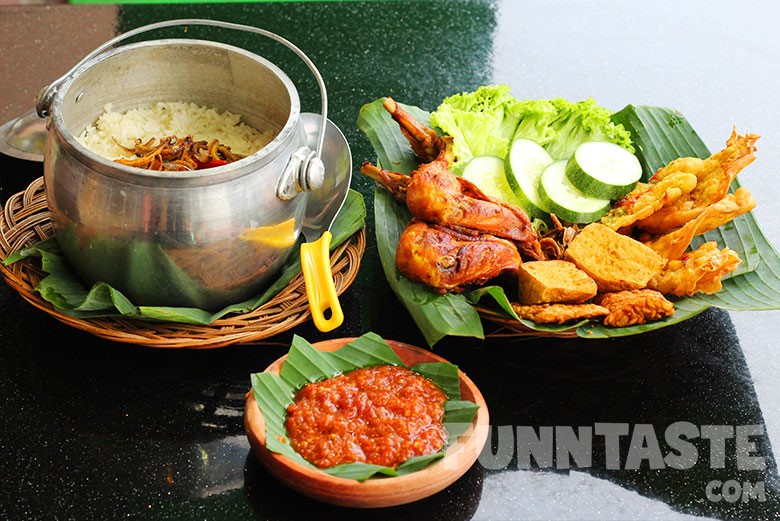 Accompanying the rice is fried chicken, tempe mendoan, tahu goreng, sayur asam, corn fritter (bakwan jagung), lalab and sambal terasi. The side dishes are best eaten while hot to ensure crispiness. In particular, we enjoyed the corn fritters that give satisfying crunch. It's hard not to eat more than two of these tasty snacks.
The sambal was spicy, but it was excellent when dipped into the tempe mendoan and tahu goreng.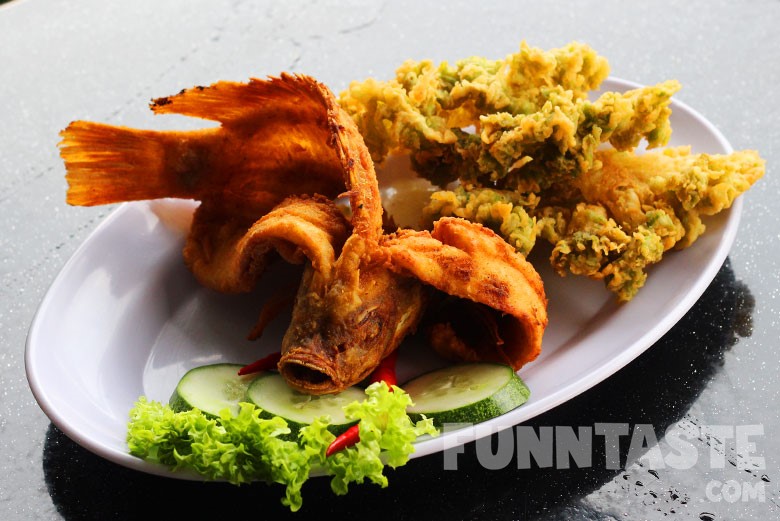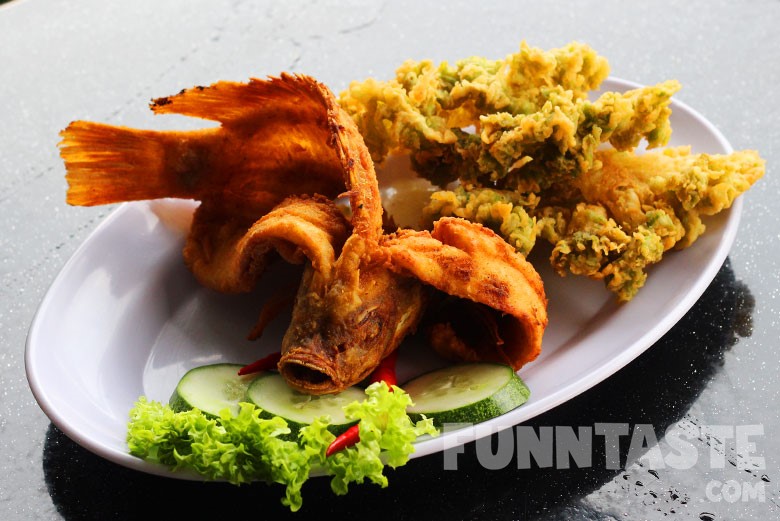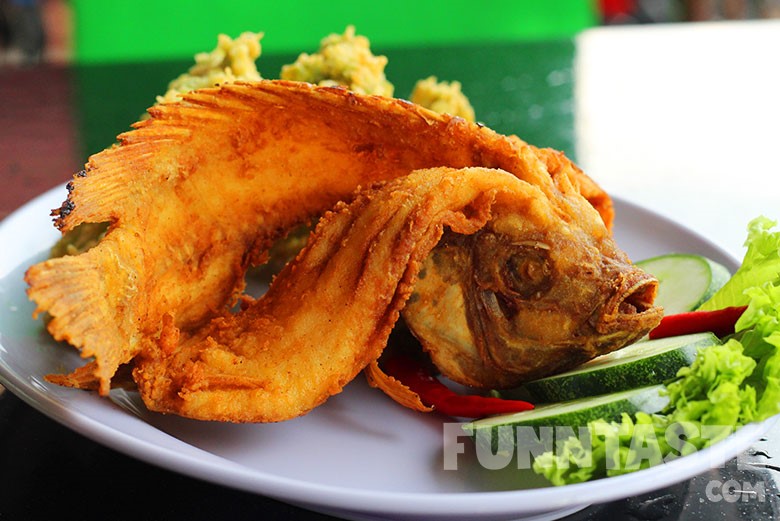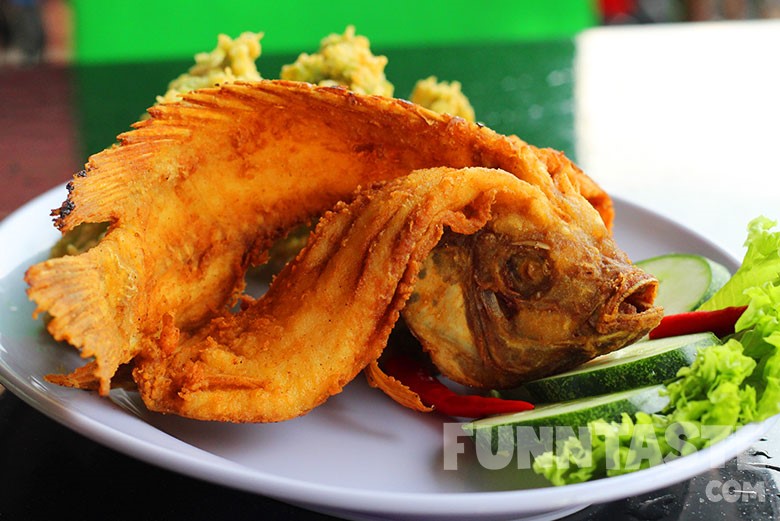 Moving onto the seafood dish, Nasi Ikan Gurame Komplit (RM17) was presented beautifully, served together with lalab and sambal terasi. Best enjoy with the restaurant's nasi liwet for a filling meal, the fish itself was deep-fried and had a moist soft texture.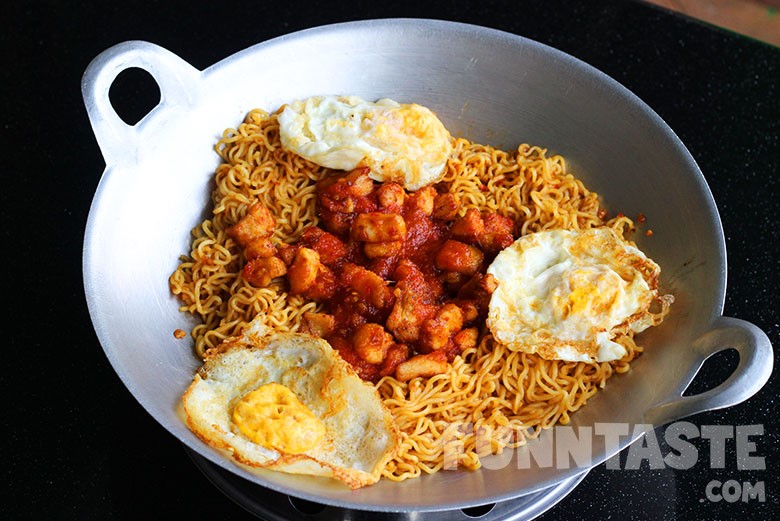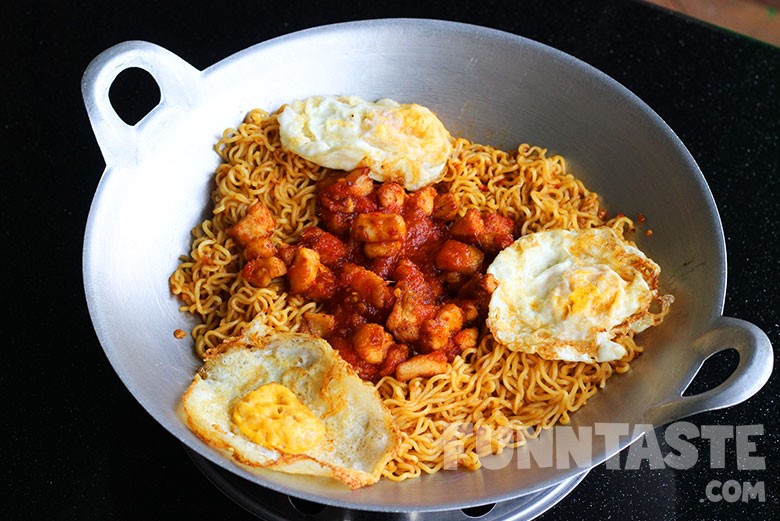 Next is the Indomie dish. We were recommended by the host to try the Indomie Goreng Sweet Chili Chicken (RM20).
Share it if you will, this dish combines the marriage of sweet and spicy, comprises 5 packets of Indomie, sweet chili chicken, and 3 fried eggs. The noodle was slightly chili-heated due to the sambal, but the fieriness is the best part about this entire dish, spicy and full of spices instead. Individual bowl of Indomie is also available with prices starting at RM8.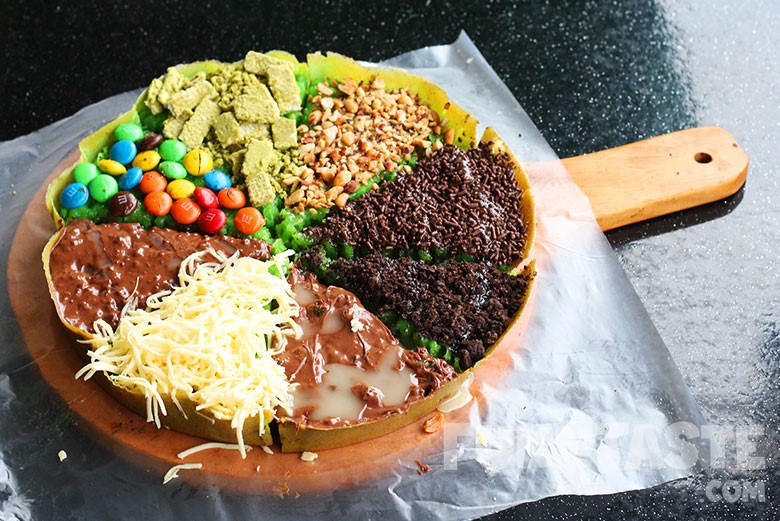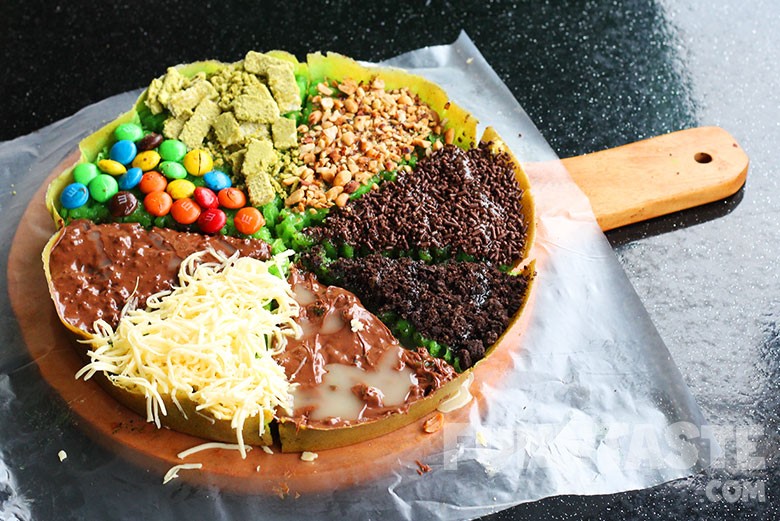 By now we were quite stuffed, but we were told not to miss the Boss Campur Pancake (RM25), also known as Martabak Manis. It's essentially a very popular sweet treat in Indonesia.
In Warung Boss, they serve more than 25 flavours combination, from original to chocolate, Nutella, Ovomaltine, Toblerone and salted type.
The Boss Campur Pancake comes with 8 different flavours, comprises M&M, Matcha Kit Kat, Peanut, Ovomaltine, Oreo, Chocolate Sprinkle, Cheese, and Nutella.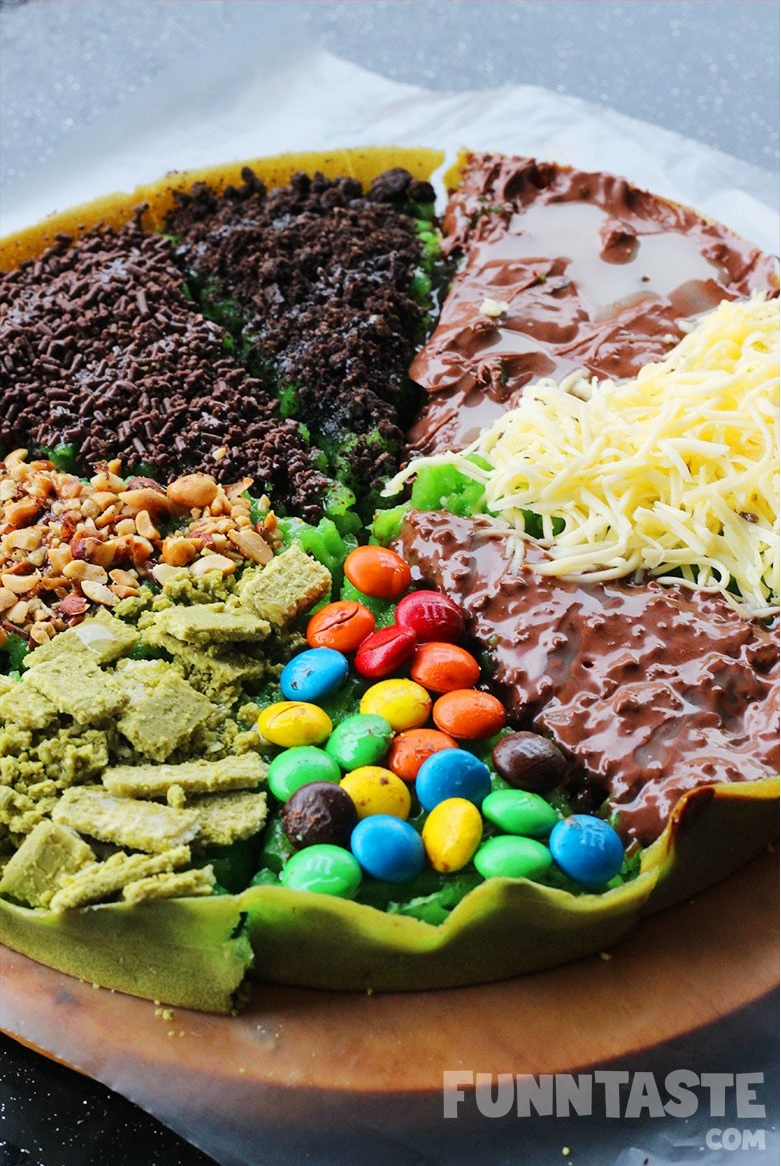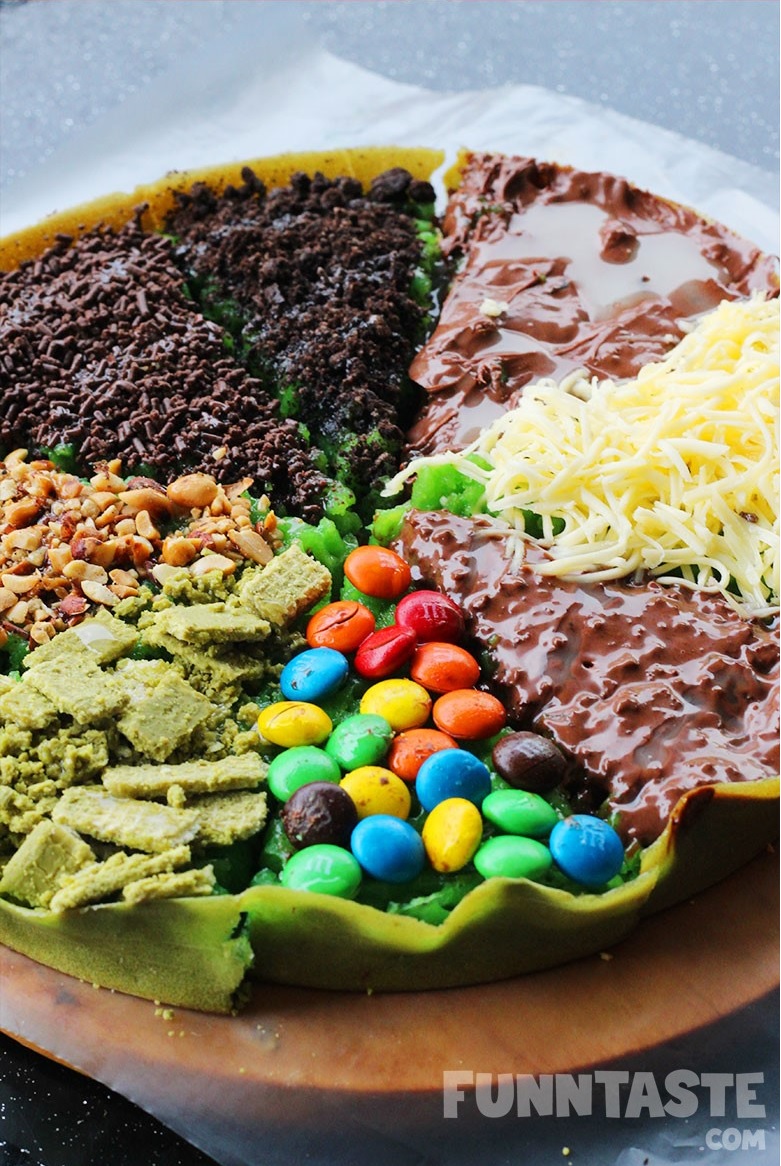 Upon the first bite, we felt that the pancake almost tasted like the Chinese version, except sweeter and moister, possibly from the butter added. Depending which flavours you choose, all the varieties have its own uniqueness.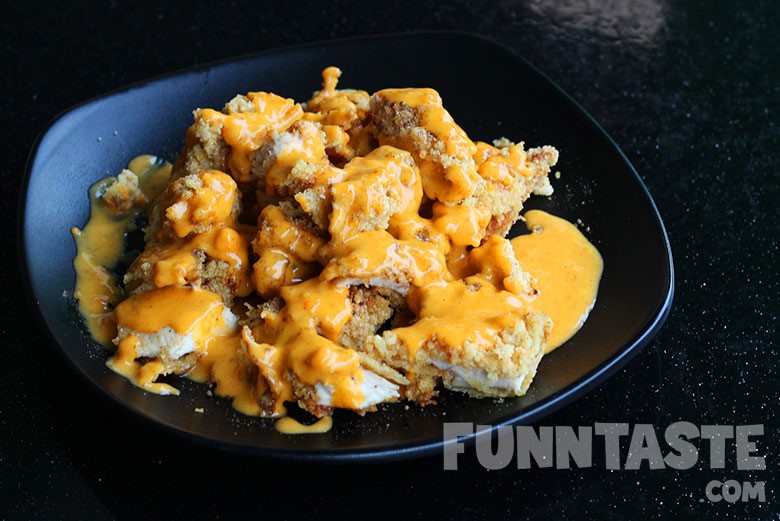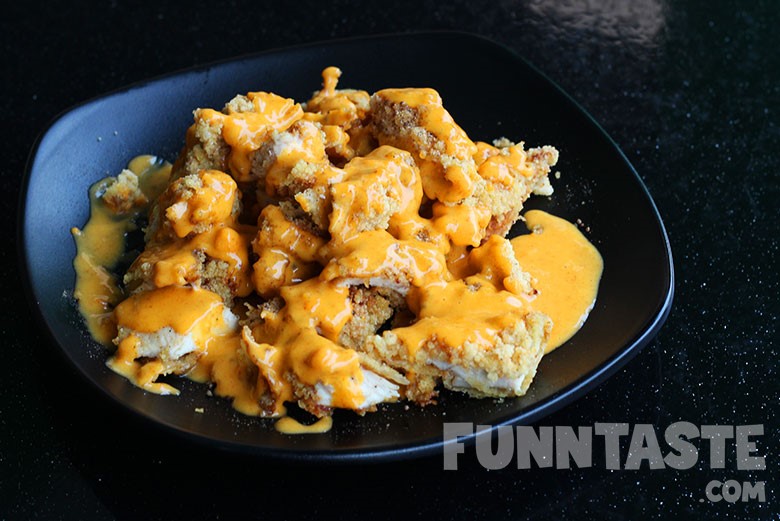 The Cheese Melt Cripsy Chicken (RM10) was a simple appetizer which serves as an ideal tummy filler.

Last but not least, wash down with Soda Gembira (RM5). Literally translate to happy soda, Soda Gembira is usually sold in tea or Indomie stalls in Indonesia. The drinks is made with soda water, condensed milk, and syrup.
Verdict
Warung Boss has us feeling like we're on an exciting Indonesian adventure right in Subang Jaya.
Not only Indomie that's of interest in Warung Boss. Warung Boss also has an extensive menu of traditional warung style rice, Indonesian soup, and wide variety of nasi goreng. We now know where to go for a good meal when our cravings for Indomie hits.
This article is written in collaboration with Warung Boss USJ9.
More Info
Warung Boss Malaysia
36 Ground Floor,
Jalan USJ 9/5P,
47620, Subang Jaya
Cuisine: Indonesian
Operating Hours: 12PM–12AM, closed on Tuesday
Phone Number: +6011 12802048 (For WhatsApp use only)
Facebook: facebook.com/warungbossmy