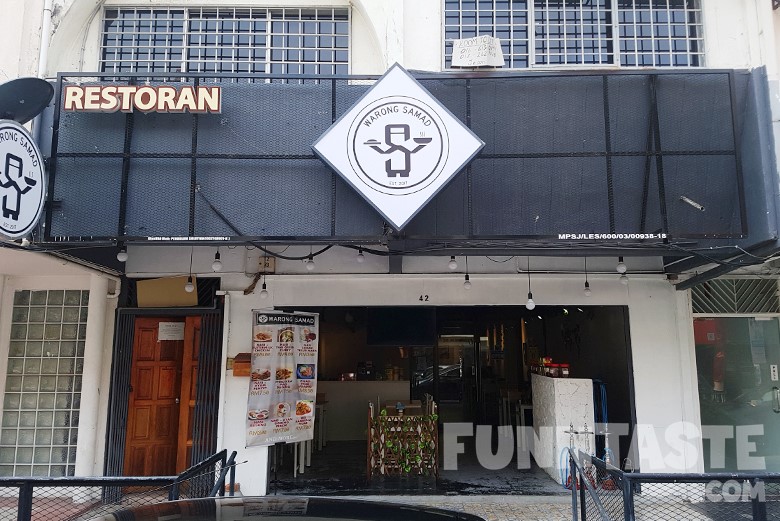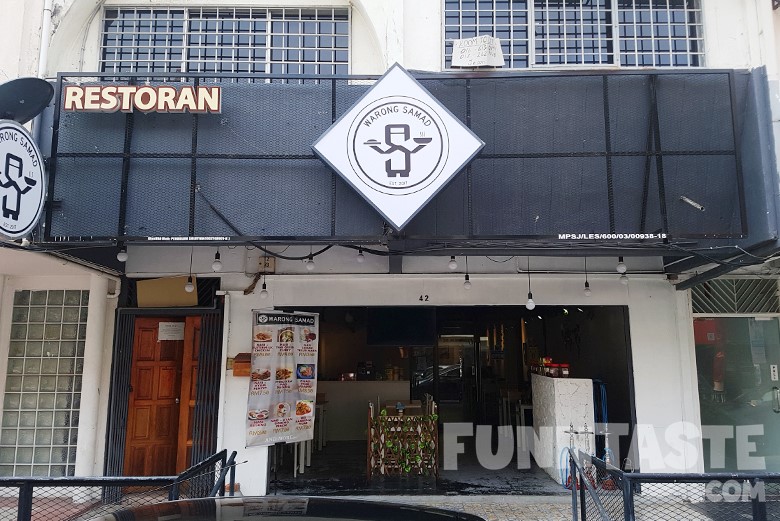 Those who frequent SS15 Subang Jaya are lucky to have an abundant variety of dining options in the area. But one restaurant in particular has grabbed our attention due to its reasonable pricing—Warong Samad.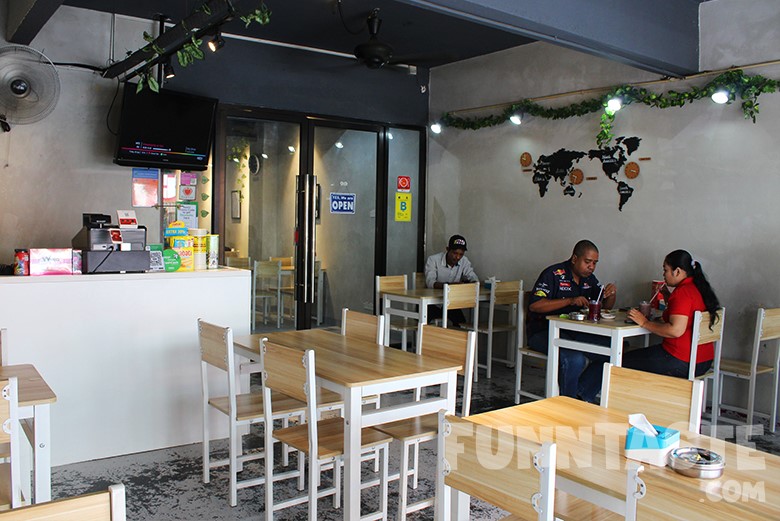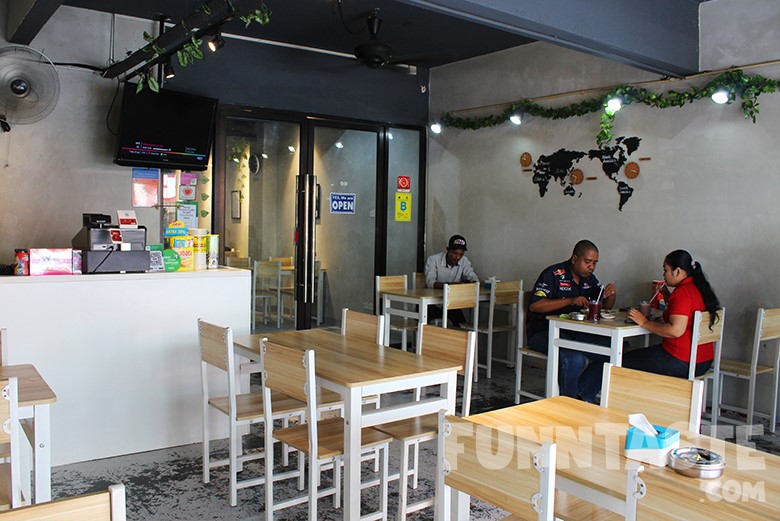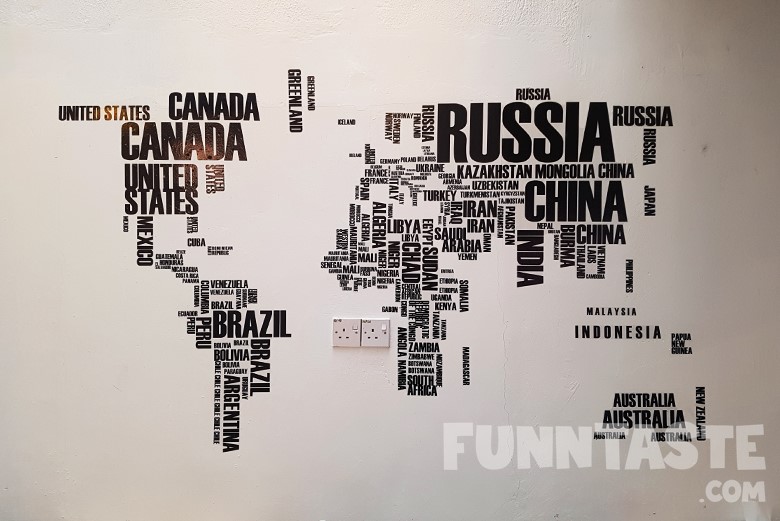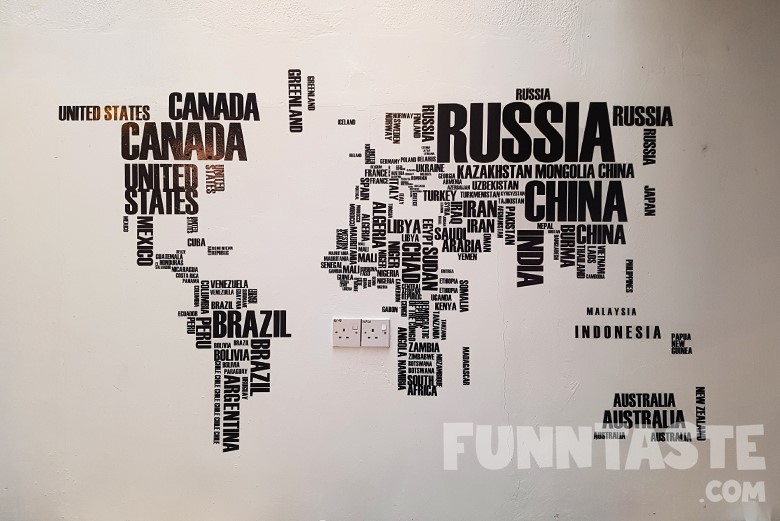 Warong Samad market themselves as a place for budget Malaysian comfort food, caters to the students in the neighbourhood. A standard plate of rice dish start from as low as RM5, pretty affordable for SS15 standard.
Just in case you're wondering, Samad is not the owner's name or his father's name. The owner named his restaurant Samad because he used to study in SMK Sultan Abdul Samad at Petaling Jaya.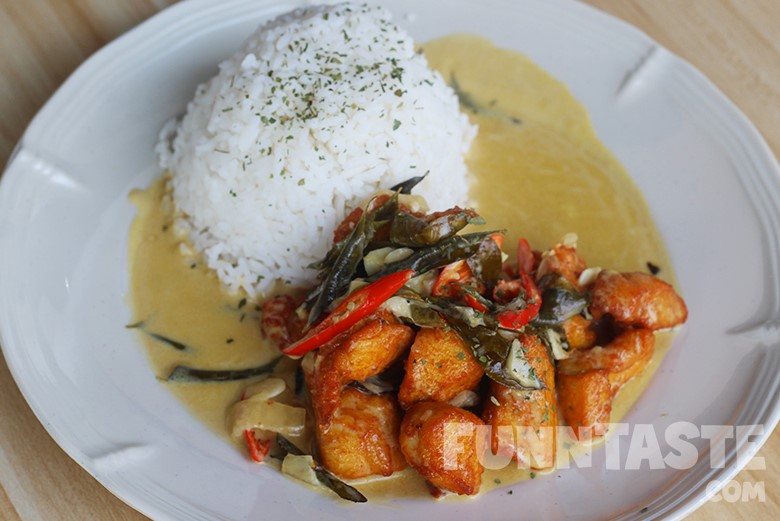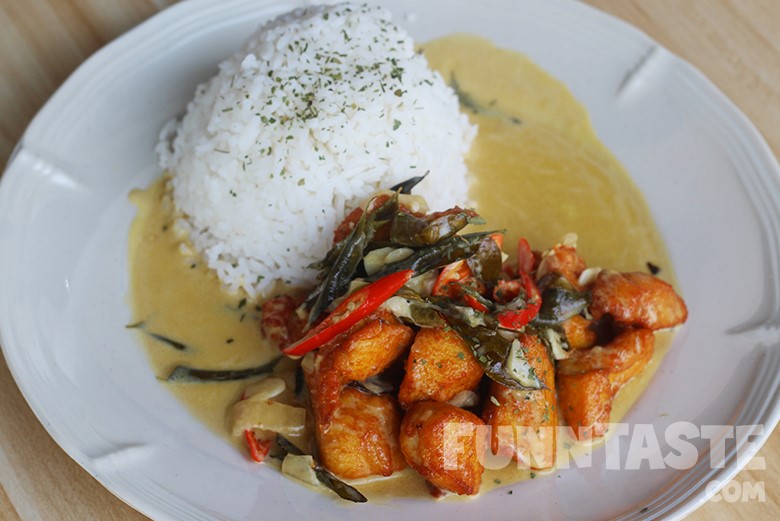 Their signature Butter Chicken Rice (RM9) is made with boneless chicken, tossed in their signature creamy butter sauce and chilli padi.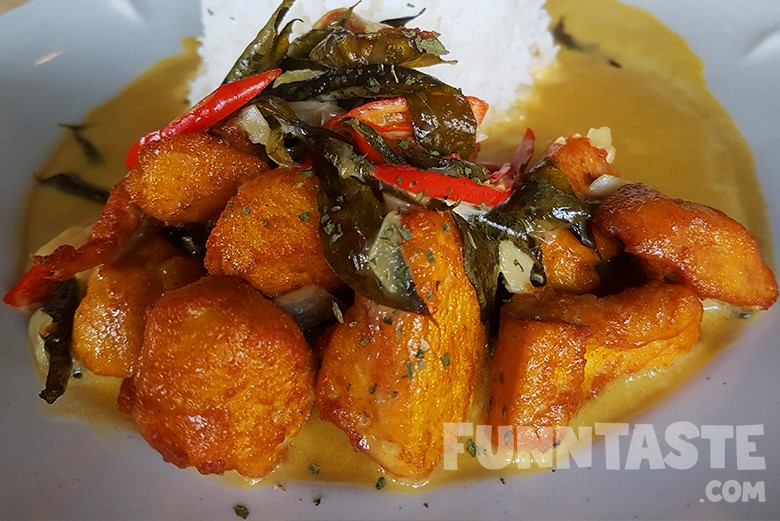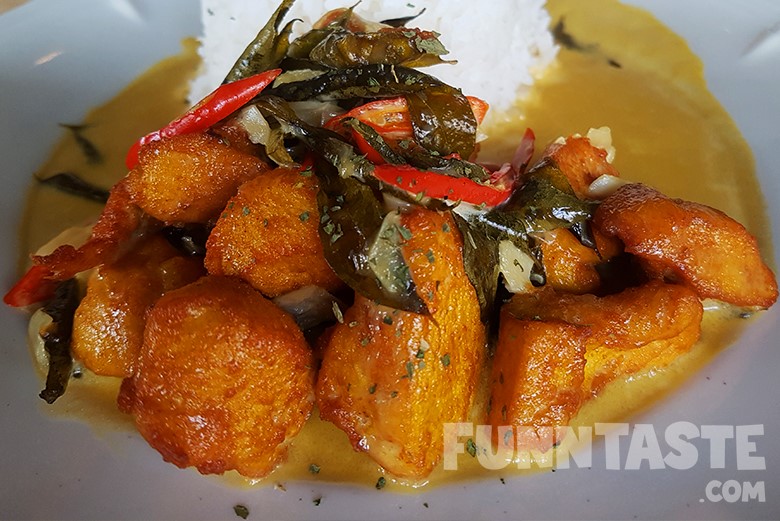 The chicken was tender, gravy was ample, and no ingredients overwhelmed the other in taste or amount.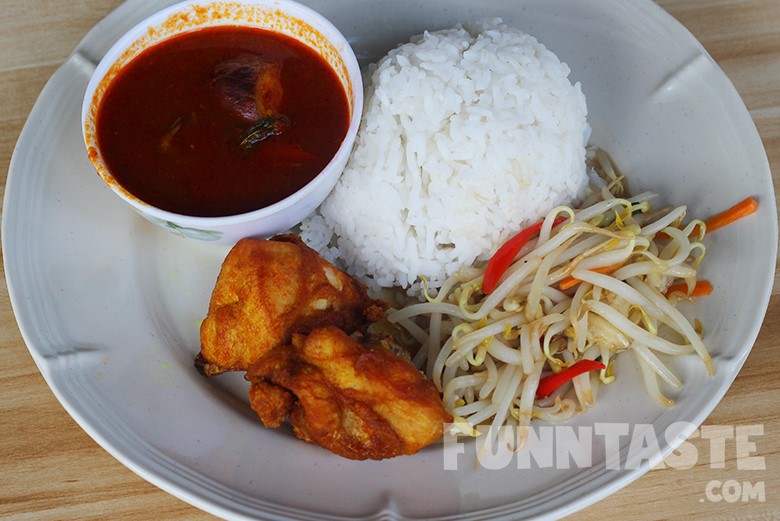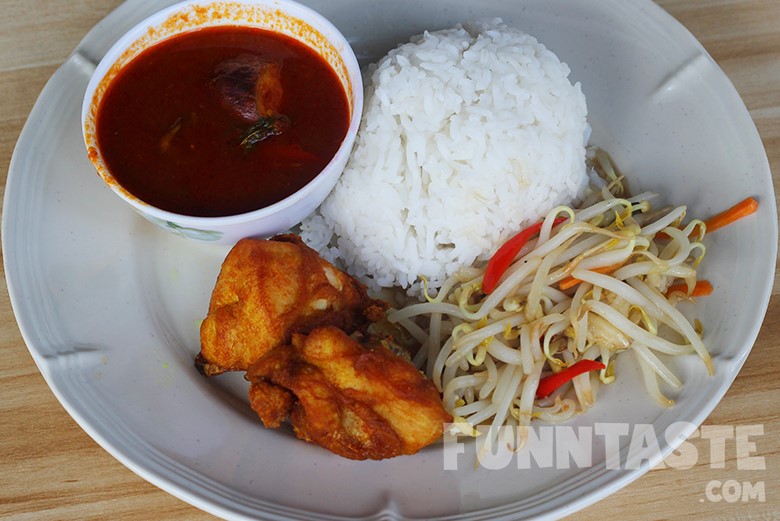 Next, we sampled Nasi Aman (RM5) which is the latest addition in Warong Samad's menu, a well-balanced dish with protein from the chicken and fibre from the bean sprout.  The asam pedas gravy paired well not only with the rice, but also with the fried chicken.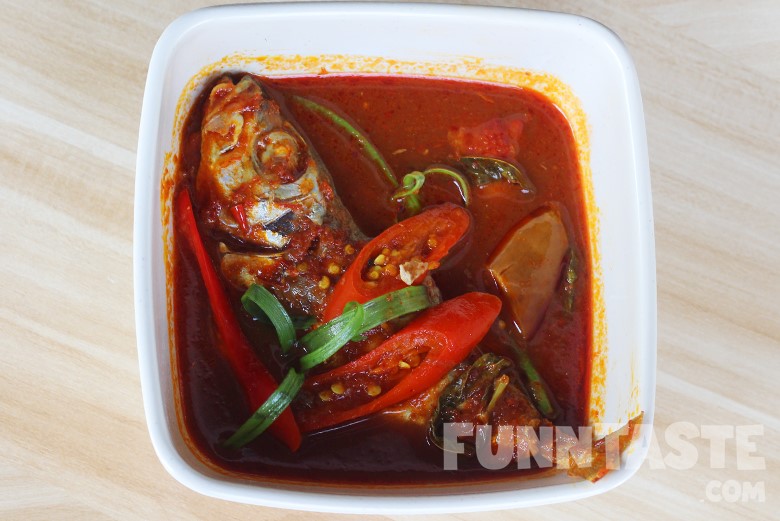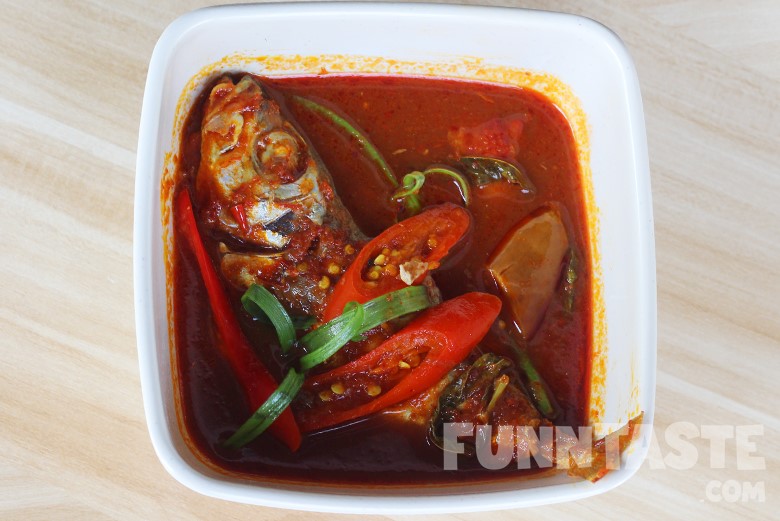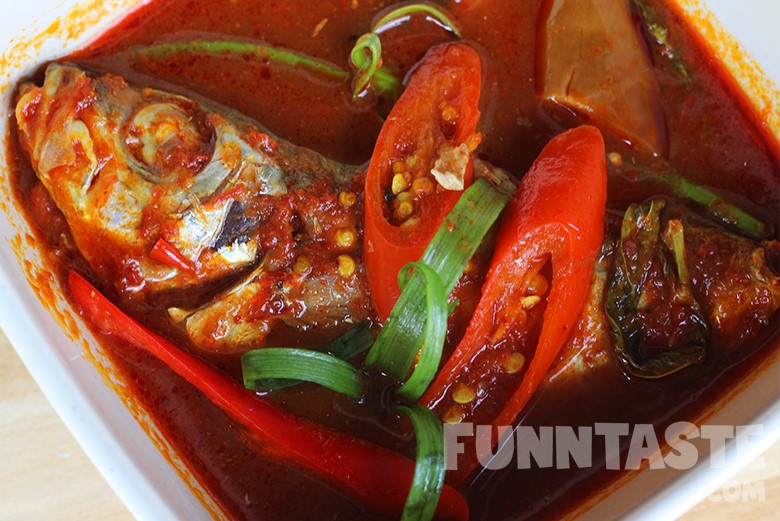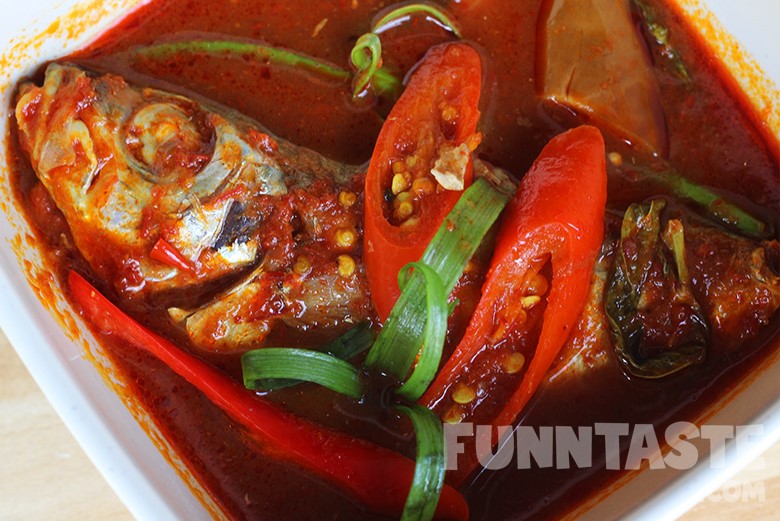 The spicy dishes were also satisfying, especially the Asam Pedas Ikan (RM7) which comes with Ikan Kembung, and eggplants. The asam pedas was cooked with a generous amount of chillies, therefore as you would guess from its name, the dish was astoundingly spicy.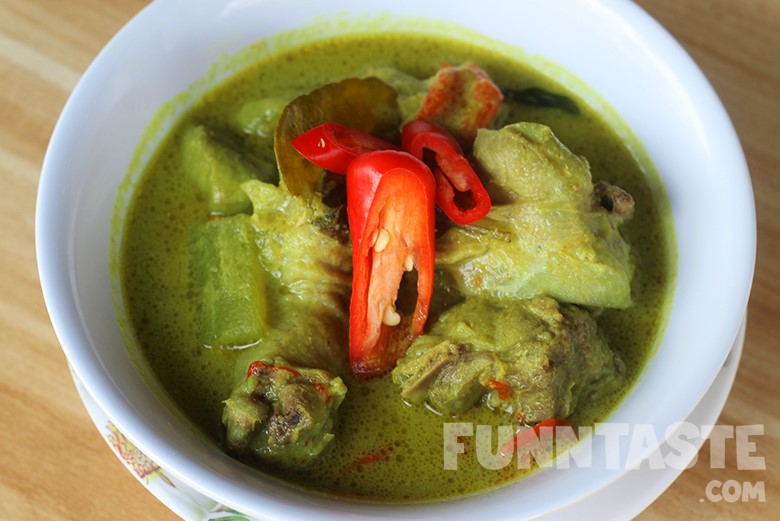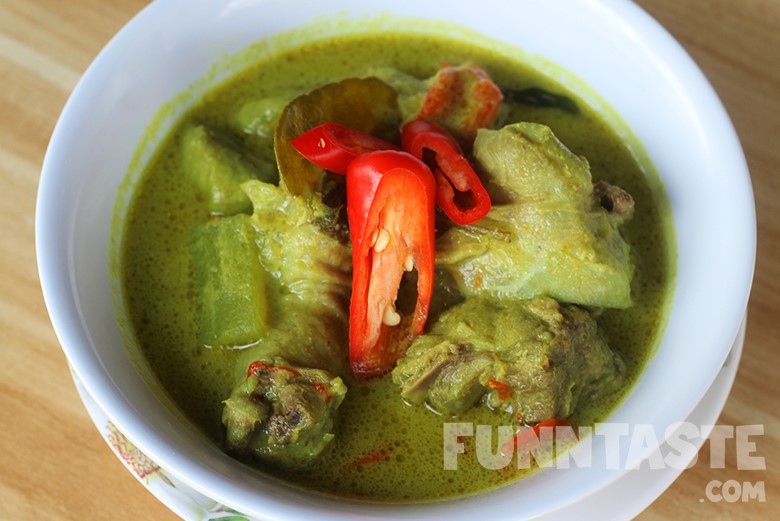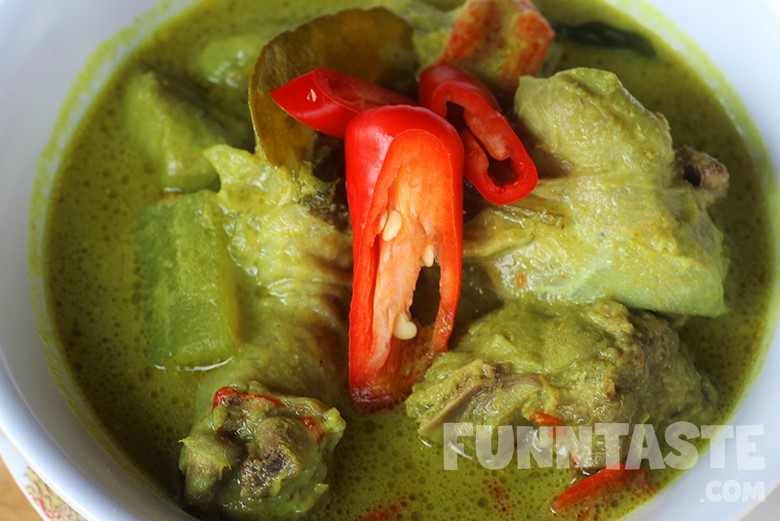 Thankfully, the Thai Green Curry (RM7.50) was not as spicy in the least, despite the lingering heat of the Asam Pedas made it a bit hard to tell. In case you're wondering, the Thai Green Curry here is cooked with chicken.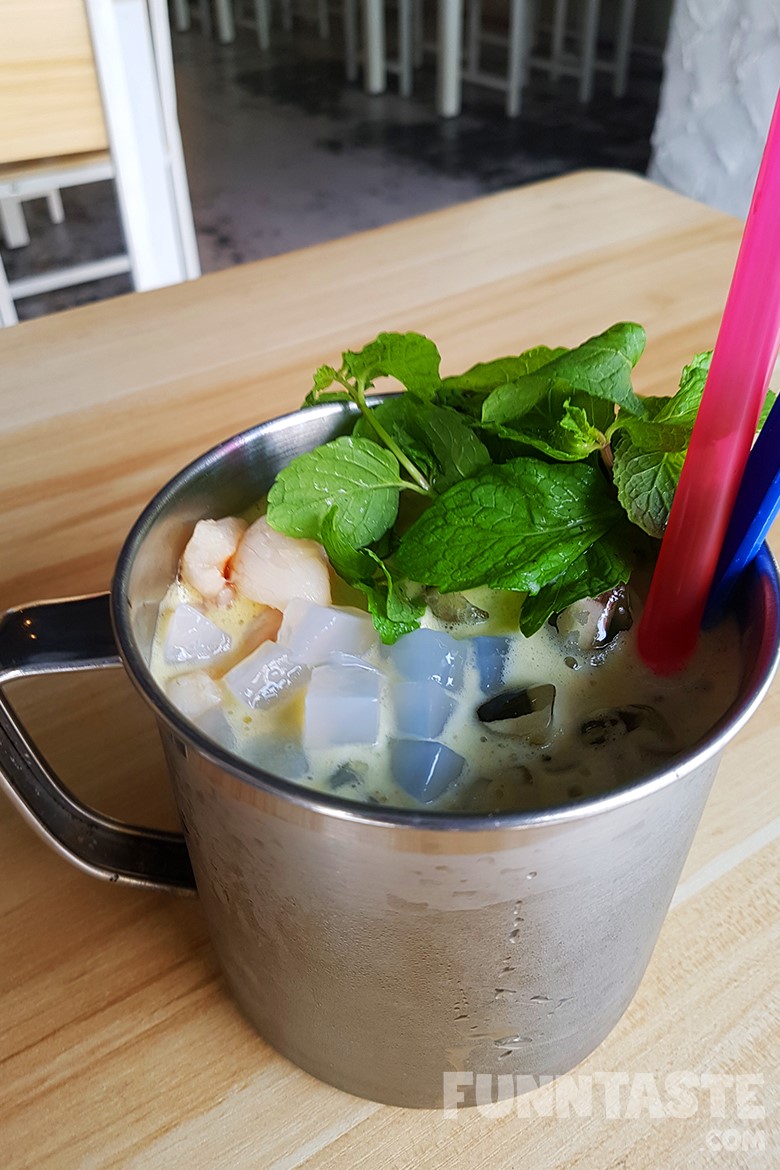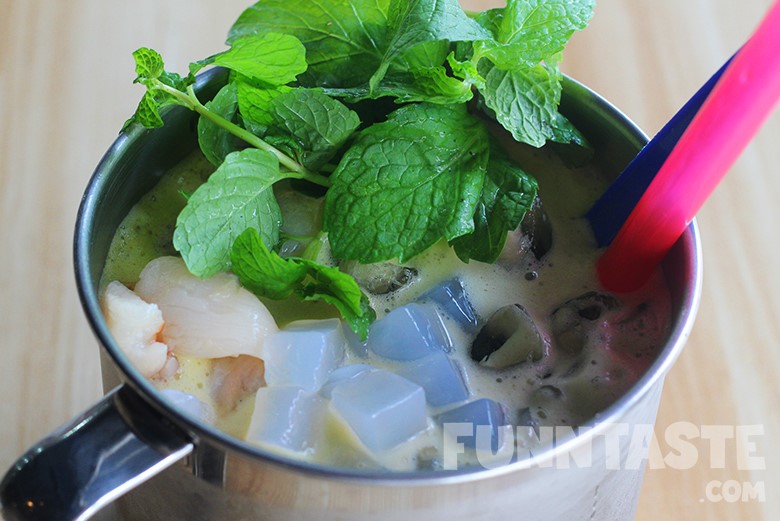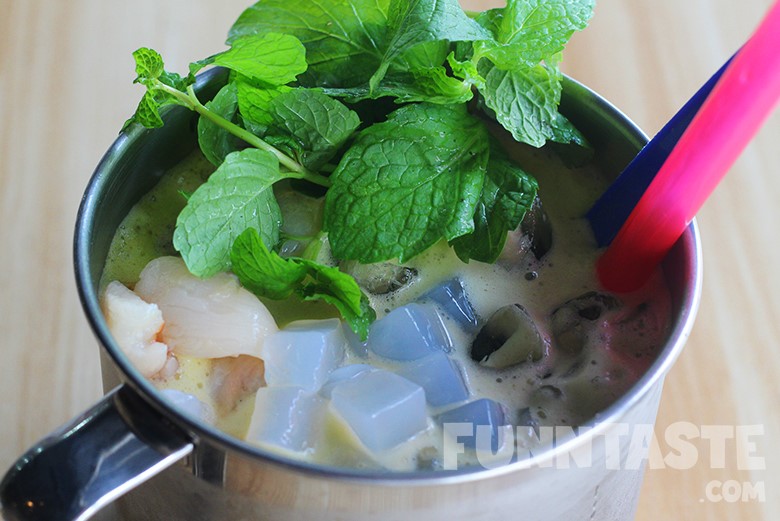 Regardless, we had the Mega Apple Asam Boi (RM8) to help cool down our palettes.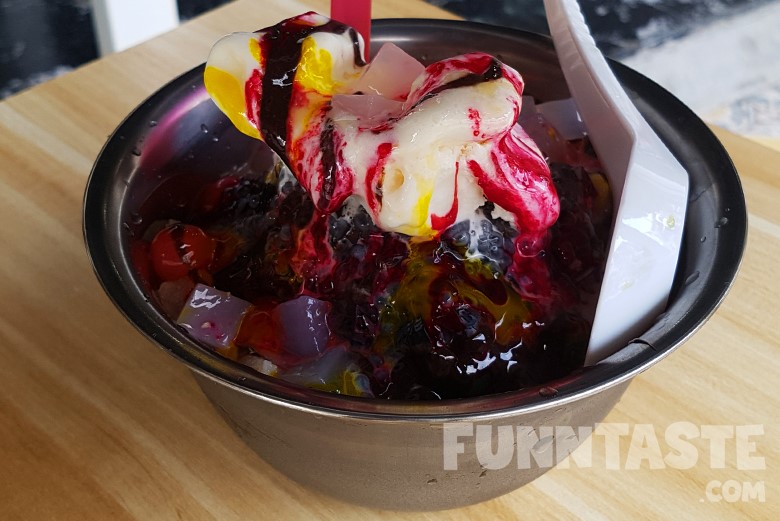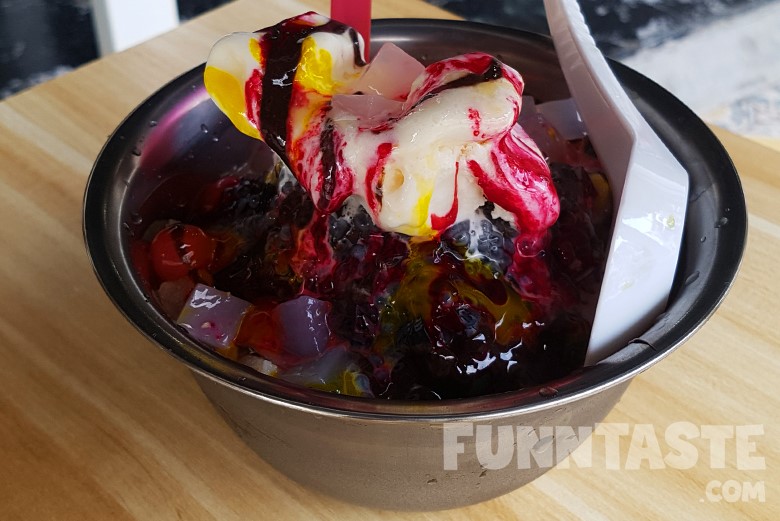 But if you still have room to spare, you can try the ABC With Ice Cream (RM8.50) which comes with vanilla ice cream, coloured pearls, jelly cubes. Portion wise, it's sufficient to feed 2 people.
Overall, we very much enjoyed our meal at Warong Samad. It is also worth mentioning that the restaurant's interior is air-conditioned and pretty cozy as we spotted a number of students come here to have late lunch. More importantly, the prices are as low as they can be.
This article is written in collaboration with Warung Samad.
More Info
Warong Samad
42, Jalan SS15/4B,
47500 Subang Jaya,
Selangor
Operating Hours: 12.00PM – 12.00AM, closed on Sundays
Phone Number: 6018 237 9811