Food & Drinks
Waroeng Penyet Traditional Indonesian Cuisine @ The Curve, Mutiara Damansara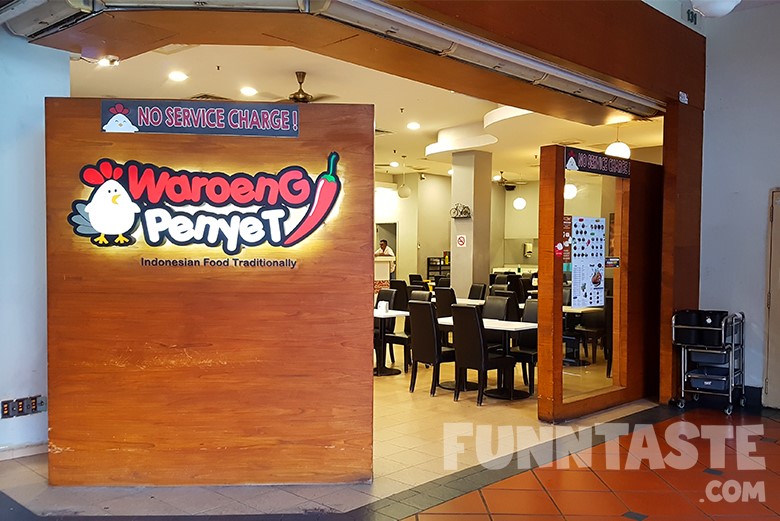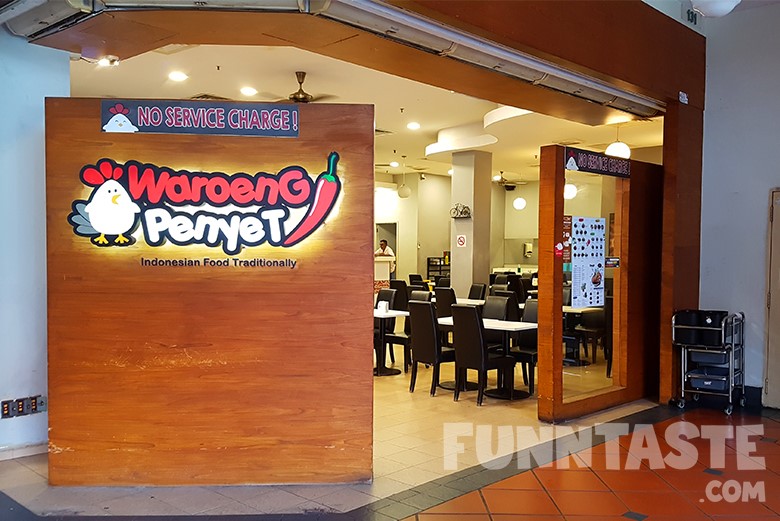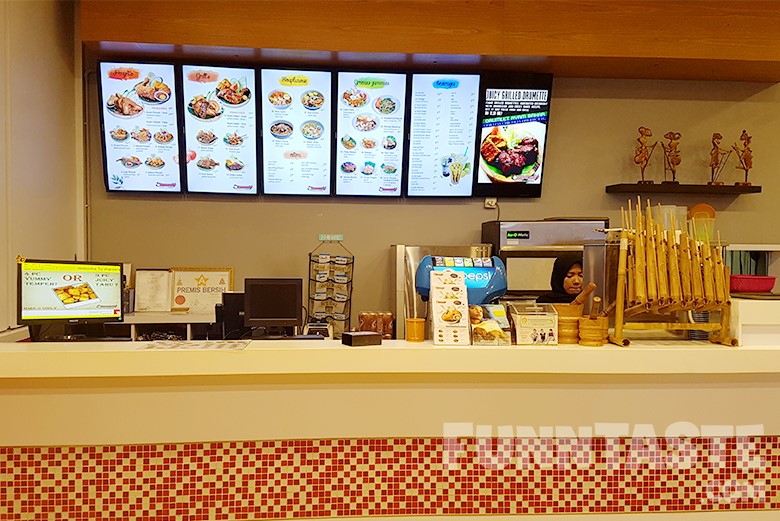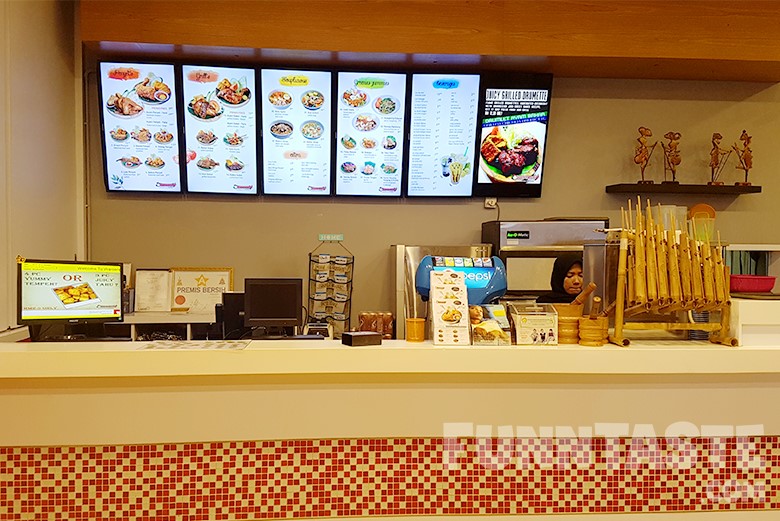 Waroeng Penyet is one of the longest standing Indonesian restaurants in town. First opened in year 2007, the restaurant has been featured by many media outlets including TV3's "Jalan Jalan Cari Makan" and The Borneo Post.
Waroeng Penyet runs on a semi fast food concept. First you place your order at the counter and you will be given a number. Once your food is ready, the staff will bring your food to your table.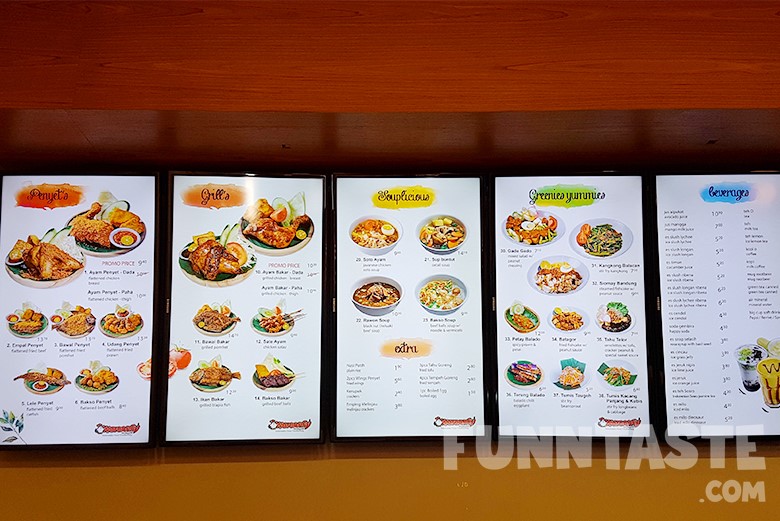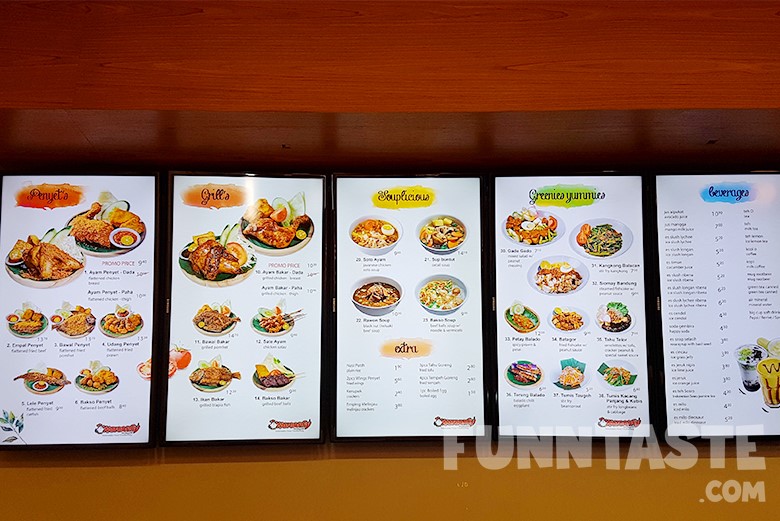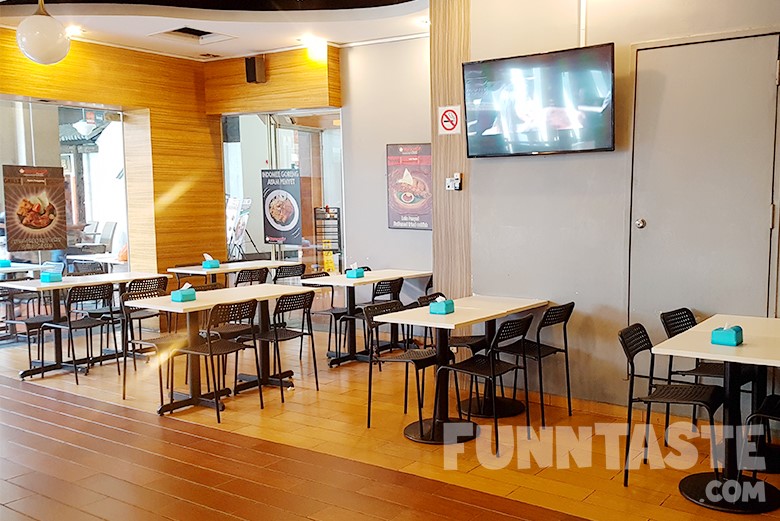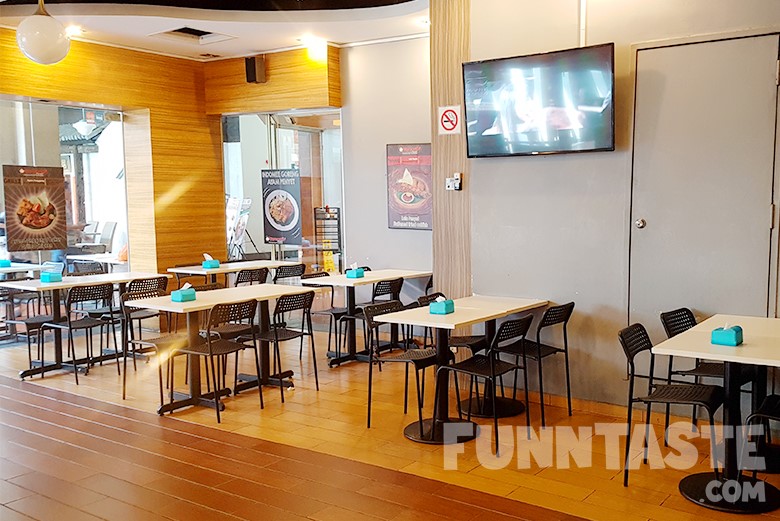 There are a wide variety of dishes to choose from, ranging from their best seller ayam penyet, prawns (udang), squid (sotong), pomfret (ikan bawal) and more. Waroeng Penyet also serves a long list of refreshing Indonesian drinks.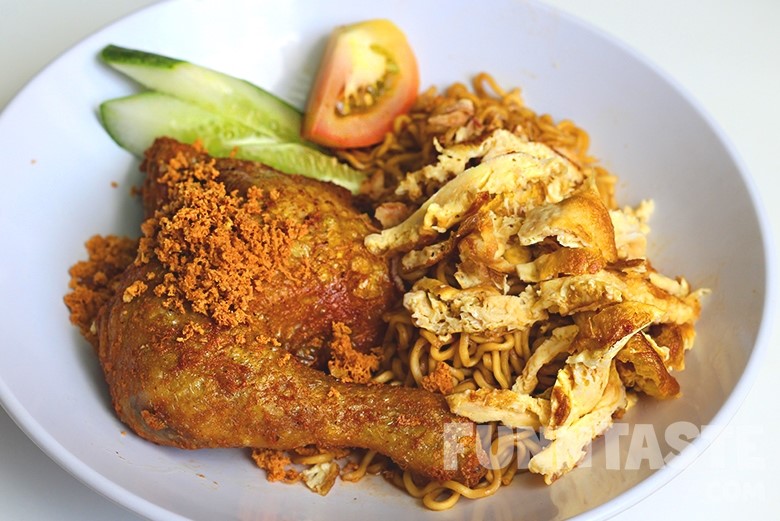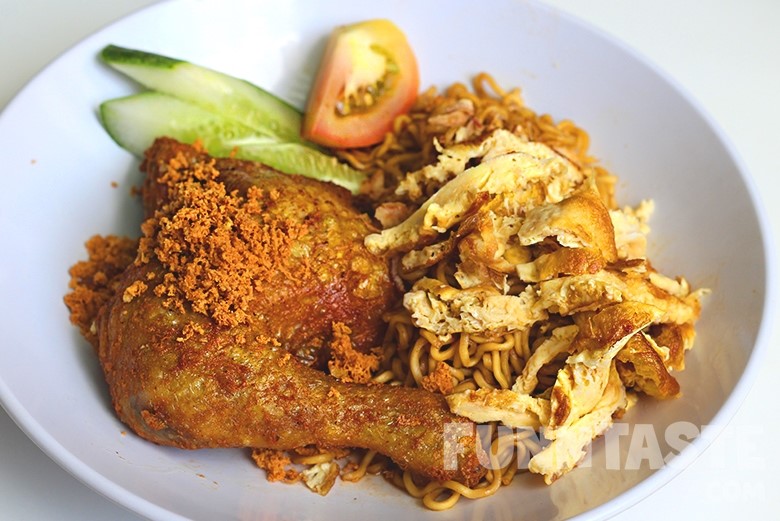 Waroeng Penyet recently launched the Indomie Ayam Penyet @ RM12.90, which consists of crispy ayam penyet, fried tofu, tempeh and fresh local vegetables. Their ayam penyet is marinated with 9 types of Java spices and then deep fried.
Taste wise, the ayam penyet had a spicy aroma in the chicken skin. It was meaty and tender, surprisingly paired well with the slightly heated Indomie noodles.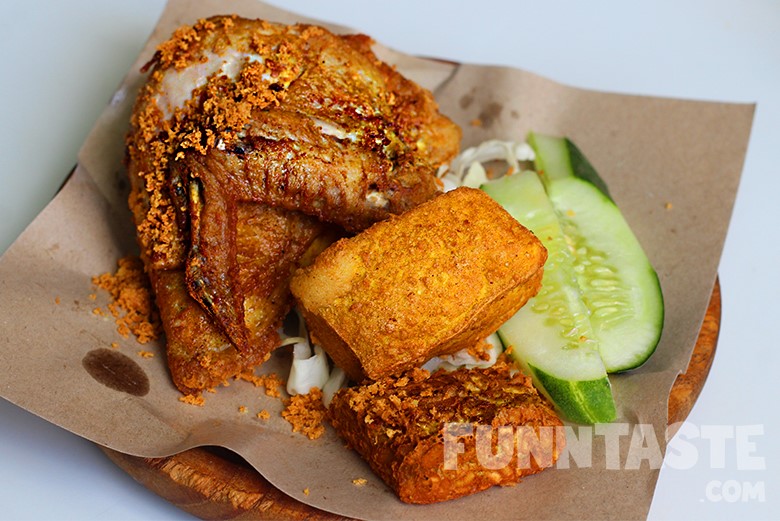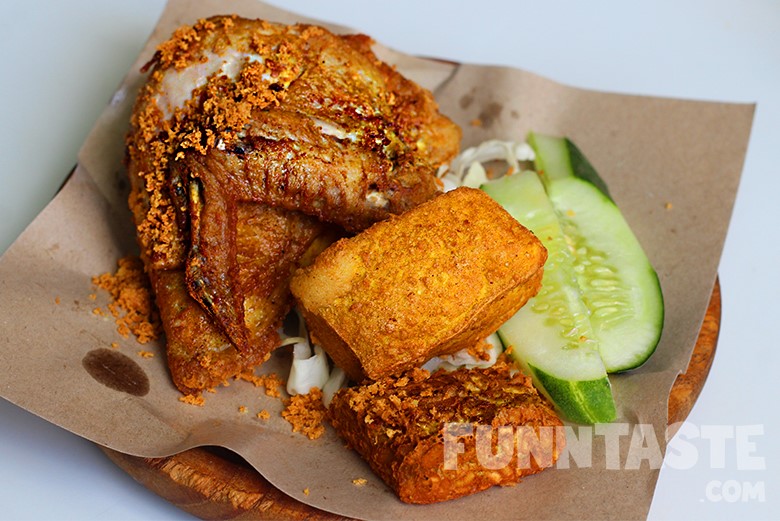 If you don't fancy Indomie, you may opt for the Ayam Penyet – Dada @ RM13.90 which comes with free rice and drinks every Monday to Friday during lunch hours.
While the Indomie noodle was no doubt delicious, we personally prefer this as the white rice perfectly balanced out the flavour of ayam penyet. Hence it's not as explosive but really enjoyable.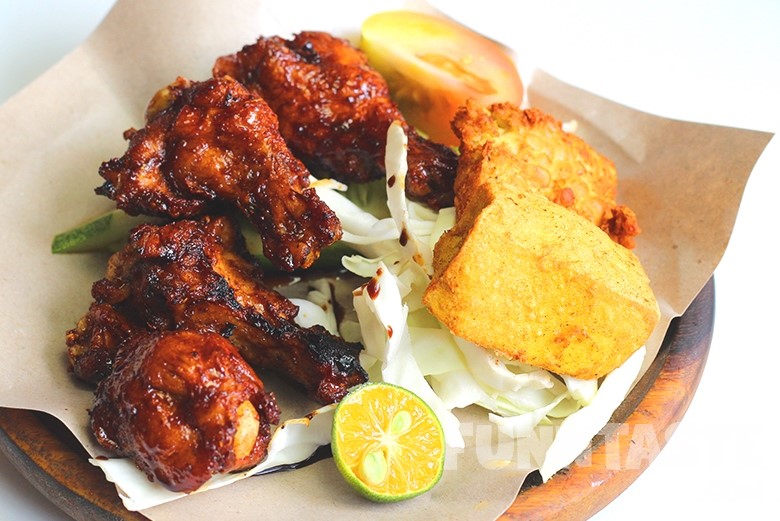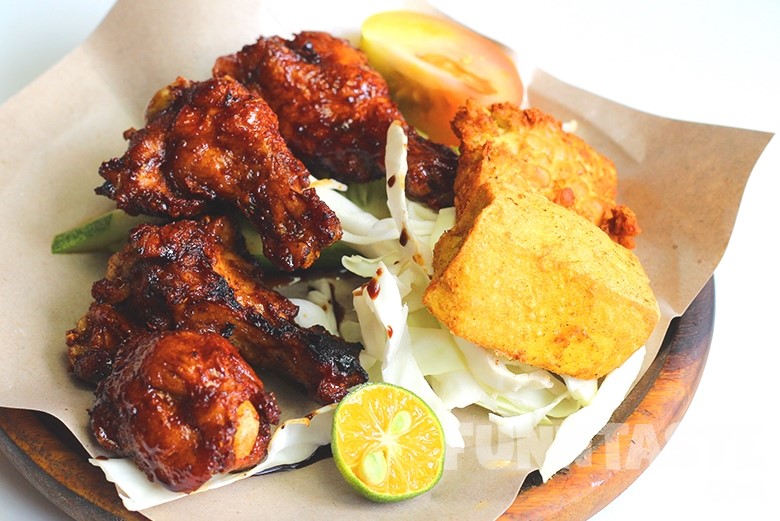 If you're looking for a side dish you can't go wrong with the Drumlet Ayam Bakar @ RM12.90. The drumlets are marinated overnight with Indonesian Java sweet sauce. It is then fried and grilled to order, which makes it tender and juicy.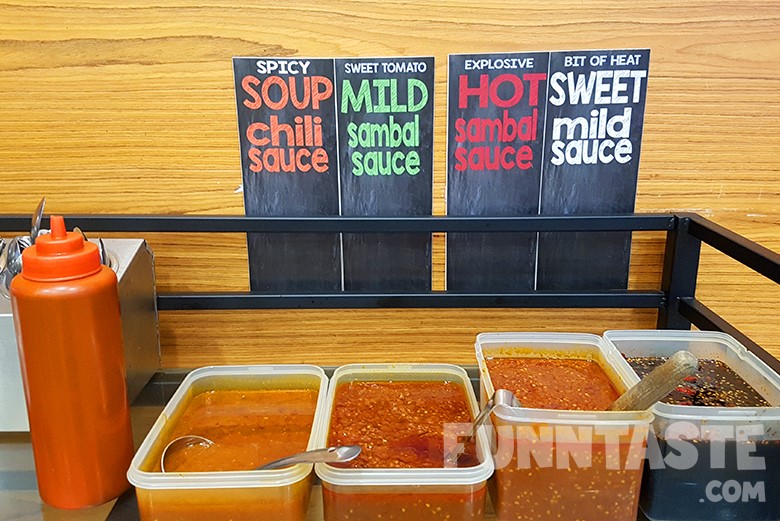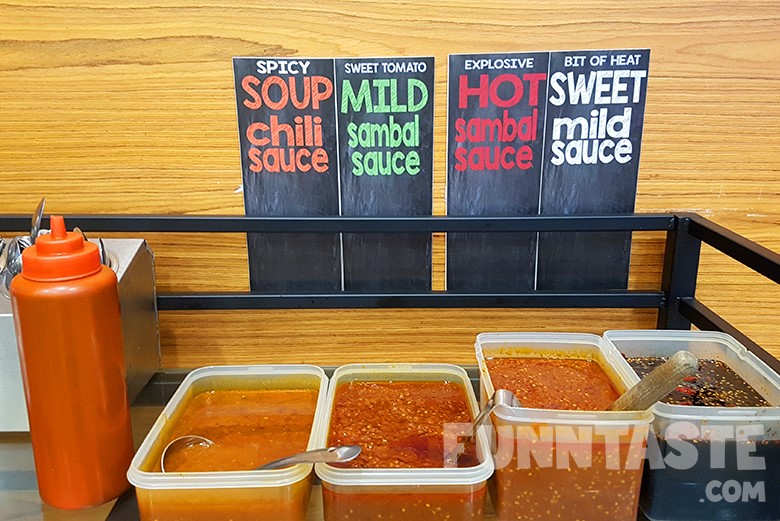 Since Waroeng Penyet practices a fast food concept, the typical sambal and kicap manis are placed at a particular section of the restaurant. And yes, it is self-service so drench as much as you want.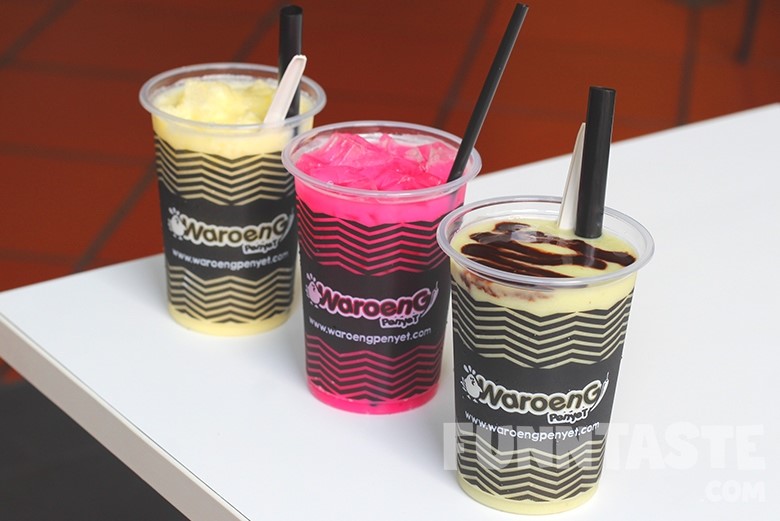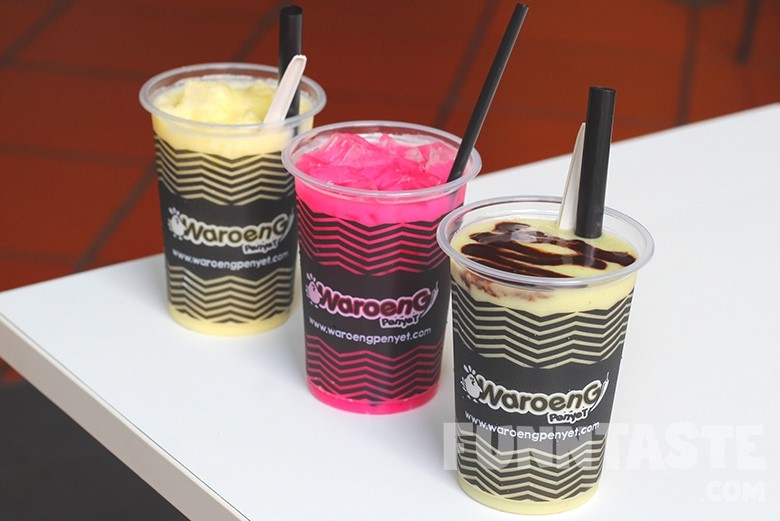 There are many interesting drinks in Waroeng Penyet's drinks menu. Among the three must-try are Jus Manga (RM7), Soda Gembira (RM4.30), Jus Alpukat (RM10.90), and they were as sweet and delectable as they sound.
For those wanting to try out other items, Waroeng Penyet also offers dishes such as Oxtail Soup (Sup Bentut), Rawon (Javanese Beef Soup) and Gado-Gado.
Although the food choices at The Curve are plenty and tempting, most of them are super expensive. Hence Waroeng Penyet is perfect for those who are looking for delicious and affordable food option.
This article is written in collaboration with Waroeng Penyet.
More Info
Waroeng Penyet
The Curve
131-132, Jalan PJU 7/3,
Mutiara Damansara, 47810 Petaling Jaya,
Selangor
Operating Hours: 10AM–10PM, Daily
Mid Valley Megamall
Lot T-042A, 3rd Floor Mezzanine Mid Valley Megamall ,
Near GSC cinema, Lingkaran Syed Putra,
Mid Valley City, 58000, Kuala Lumpur
Operating Hours: 10AM–10PM, Daily
Nu Sentral
Nu Sentral Shopping Centre
201, Jalan Tun Sambanthan
Lot 4.08, 50470, Kuala Lumpur
Operating Hours: 10AM–10PM, Daily
Citta Mall
1st floor. Lot f-10, Citta Mall
Jalan PJU 1a/48, Pju 1a
Ara damansara, 47301
Petaling Jaya, Selangor
Operating Hours: 10AM–10PM, Daily
Langkawi Parade Mall
Hop 19 Level One
Langkawi Parade Mall
A14-15 Pokok Asam
Kuah Langkawi, 070000
Operating Hours: 10AM–10PM, Daily