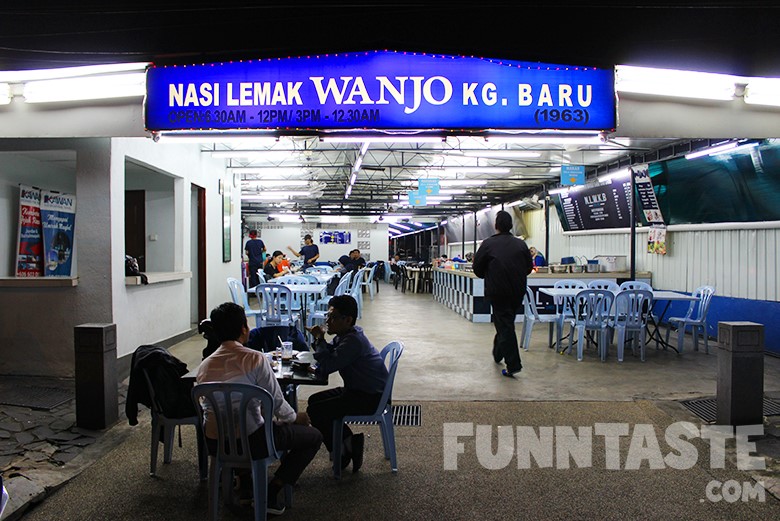 Think about some of the most popular Nasi Lemak in Kuala Lumpur, chances are you might name Nasi Lemak Wanjo. Located in Kampung Baru, this humble eatery is famous among locals during breakfast and supper as they operate from early morning until late night.
Formerly known as Nasi Lemak Mak Wanjo, the restaurant has been operating for 55 years as they started as a regular roadside stall. Today Nasi Lemak Wanjo is highly regarded as the best Nasi Lemak in Kuala Lumpur.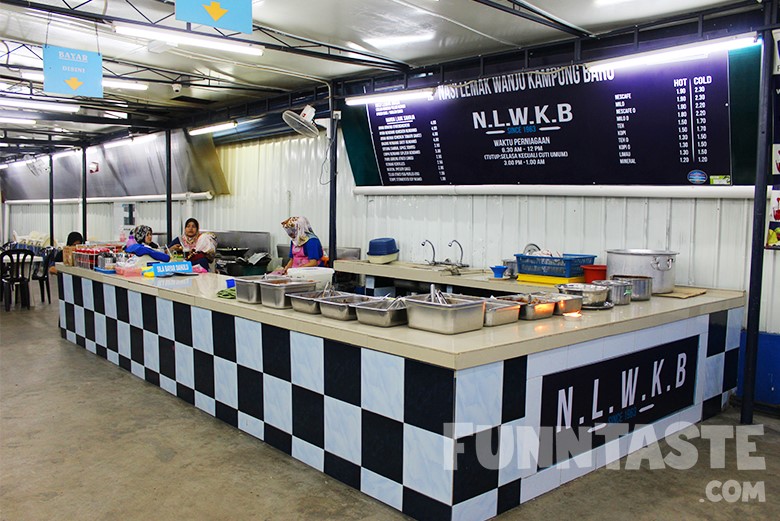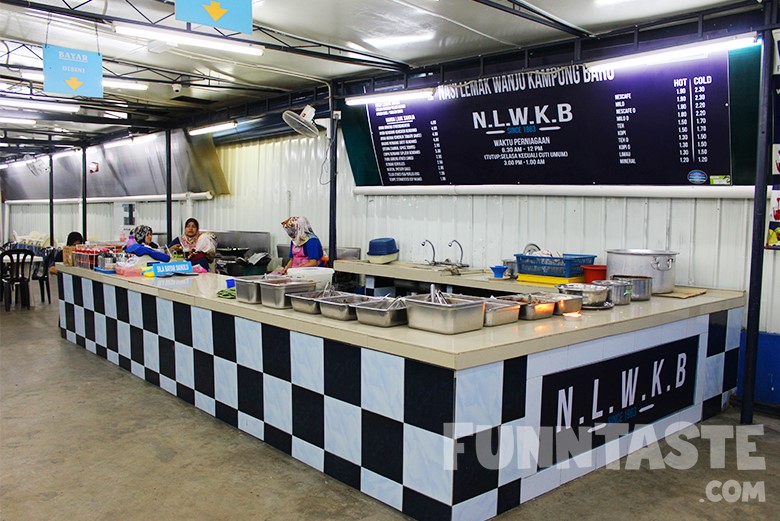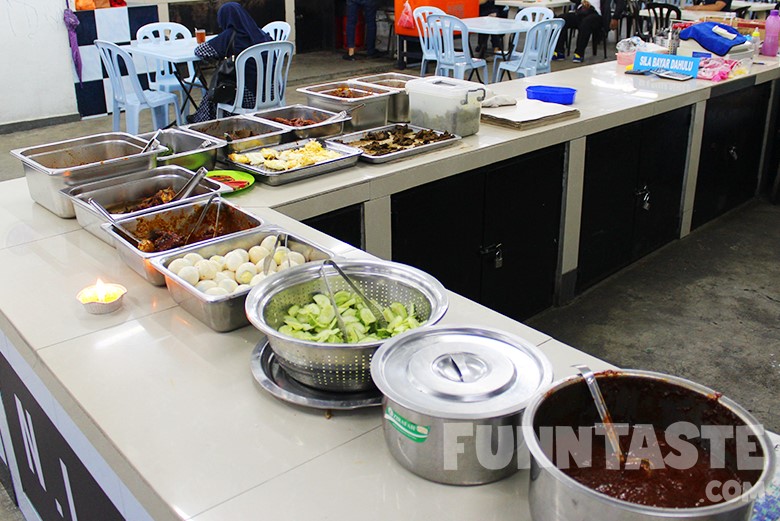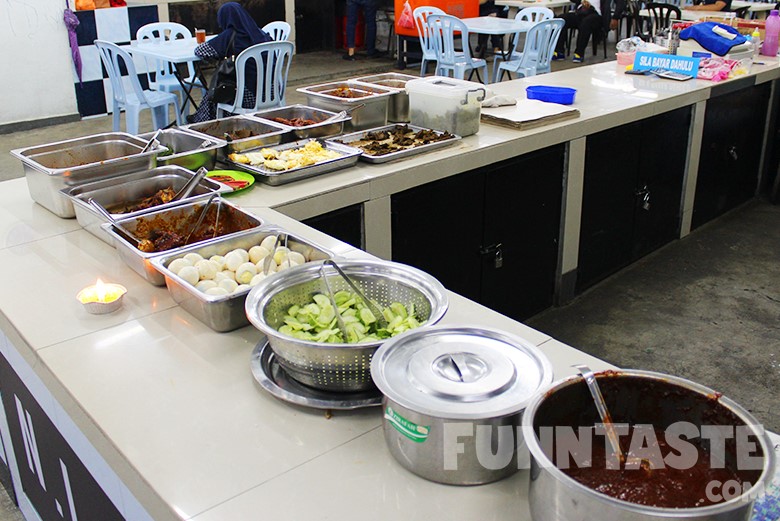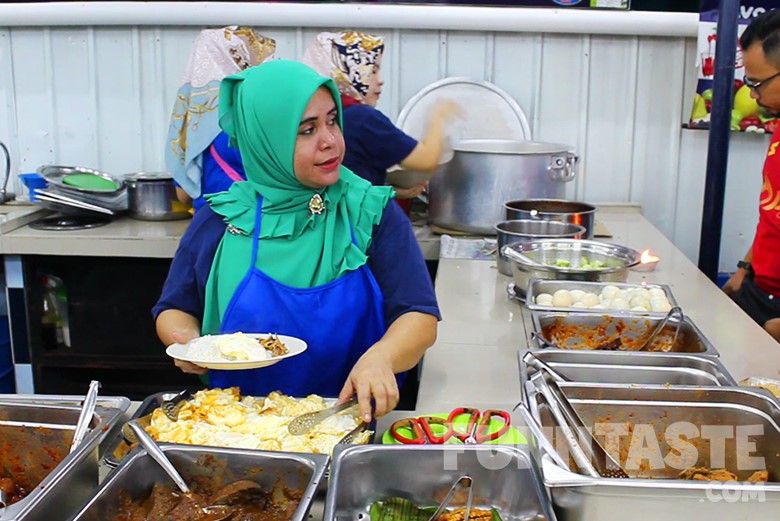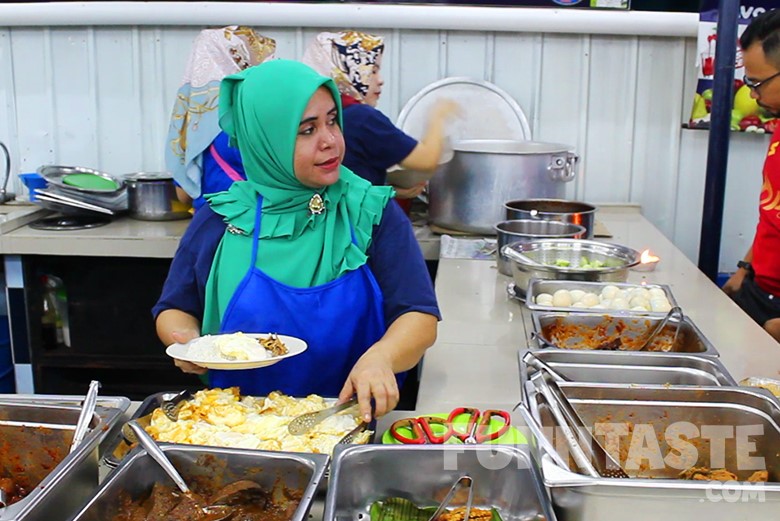 Much like most Nasi Lemak stalls, you will be served a standard plate of santan rice and essential ingredients ikan bilis , boiled egg and cucumber. Feel free to request for more rice or sambal as you will not be charged extra for it. And lastly, you proceed with the side dishes of your choice.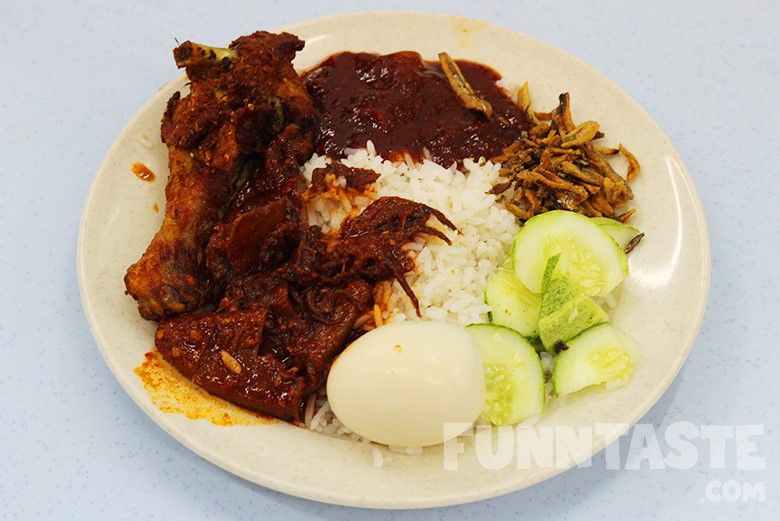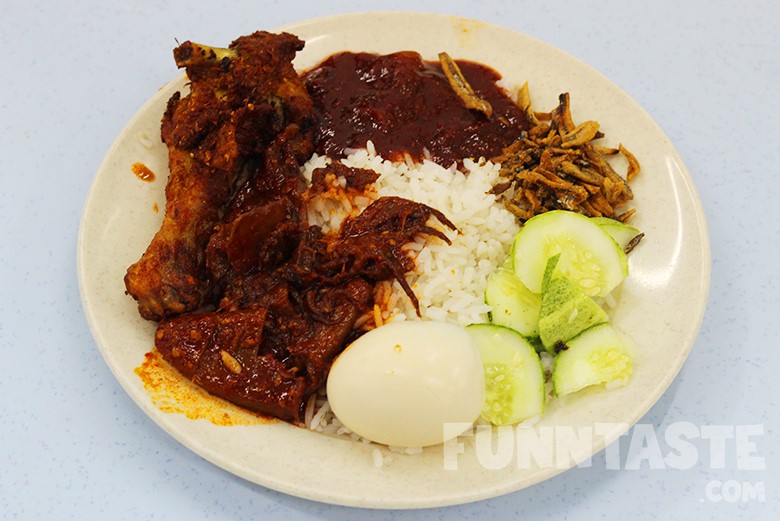 Nasi Lemak with Fried Chicken and Sotong Sambal (RM11)
Two of the better side dish here are the Sambal Sotong and Fried chicken. The fried chicken had a wonderful smell, moist and tender on the inside. The Sambal Sotong on the other hand is cooked to the right tenderness. The sotong sizes were quite big and the sambal here was quite spicy.
Nasi Lemak Wanjo don't skimp out on the portion of Sotong and the sizes of each sotong was quite big compared to other nasi lemak eateries.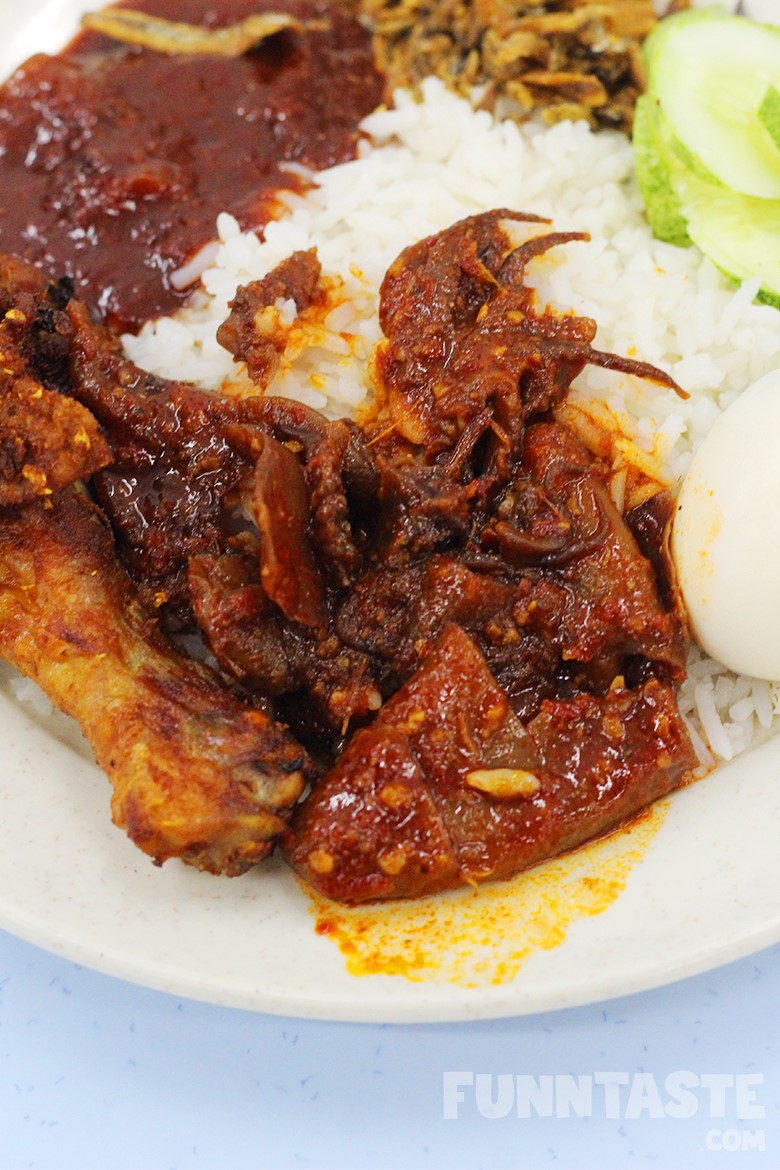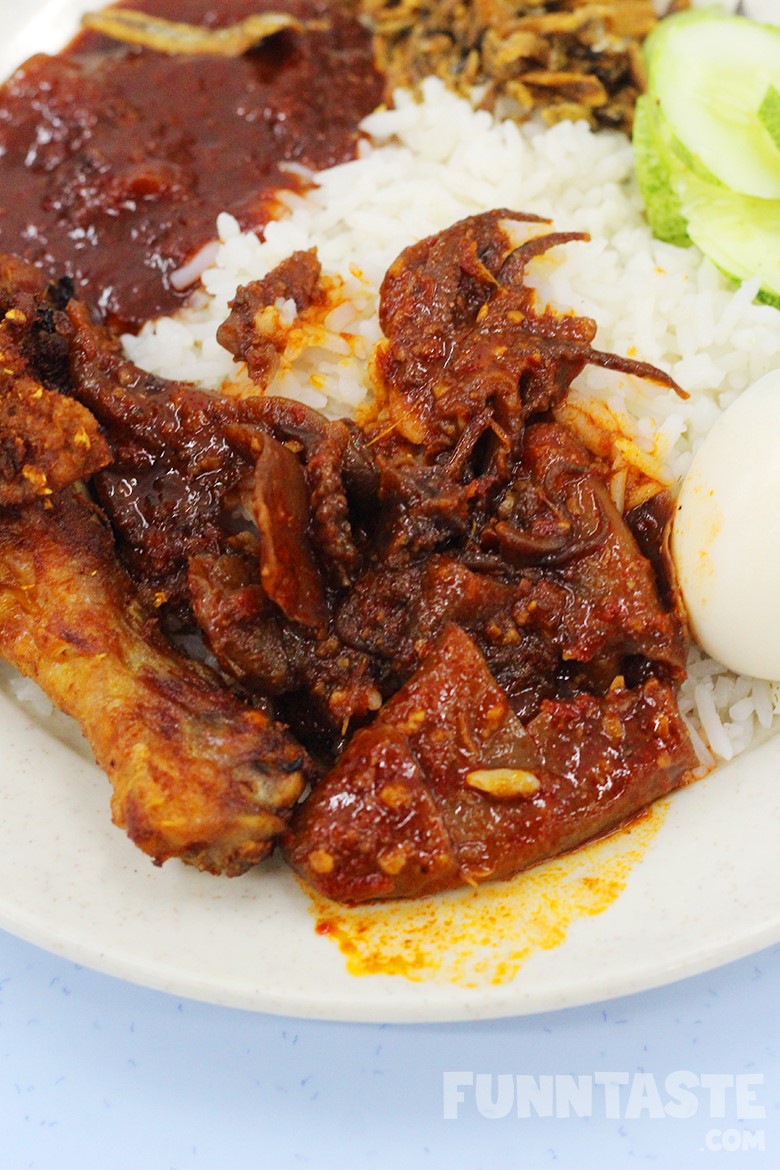 The sambal by Nasi Lemak Wanjo is the sweet type but if you are a spicy sambal lover, don't be put off by that. It tasted absolutely delicious, mildly spicy and paired well with the aromatic santan rice. And if you are yearning for a spicy kick, their sambal sotong is a must to order. The sotong was fresh and tender and we loved how the sotong soaked up the sambal that was cooked in it.
Price wise, we wouldn't call it cheap since it is an authentic Nasi Lemak spot at Kampung Baru. But at least it was reasonable enough as we took 2 side dishes and we feel you get what you paid for. Moreover, it taste absolutely delicious hence we don't mind the price tag,
Edit: We also tried the popular Nasi Lemak Antarabangsa which was mere walking distance away. Truth to be told, taste-wise is wasn't up to par hence we decided it's not worth reviewing.
More Info
Nasi Lemak Wanjo
8, Jalan Raja Muda Musa,
Kampung Baru, KL
Operating Hours: 6AM – 12PM , 4PM – 1AM