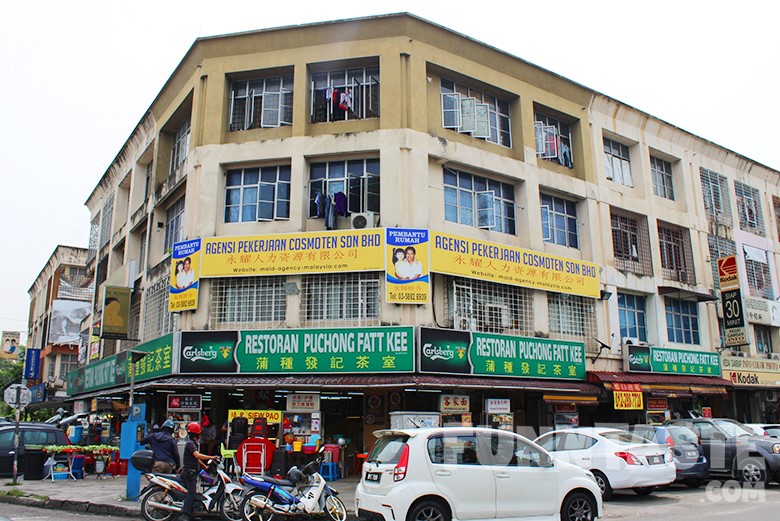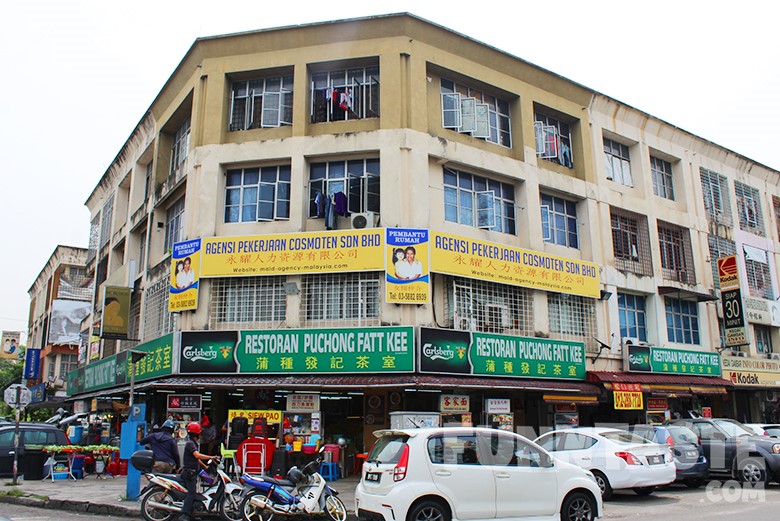 **Editor's Note (August 27, 2018): Wai Kei Wantan Mee had relocated to Everyday Foodcourt. Address as below.
: Jalan Bandar 1, Pusat Bandar Puchong, 47100 Puchong, Selangor
The wantan mee stall at Restoran Fatt Kee Puchong is one of the most popular in Puchong. If you want to taste one of the finest wantan mee sold in Puchong in the morning, we highly recommend you this stall.
While the name of the stall is Wai Kei, people also refer to it as Puchong Fatt Kee wantan mee – because that is the easiest way to identify it.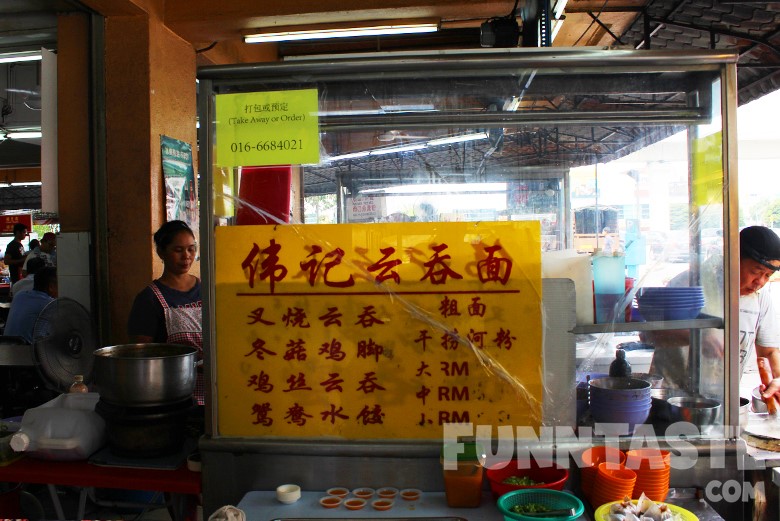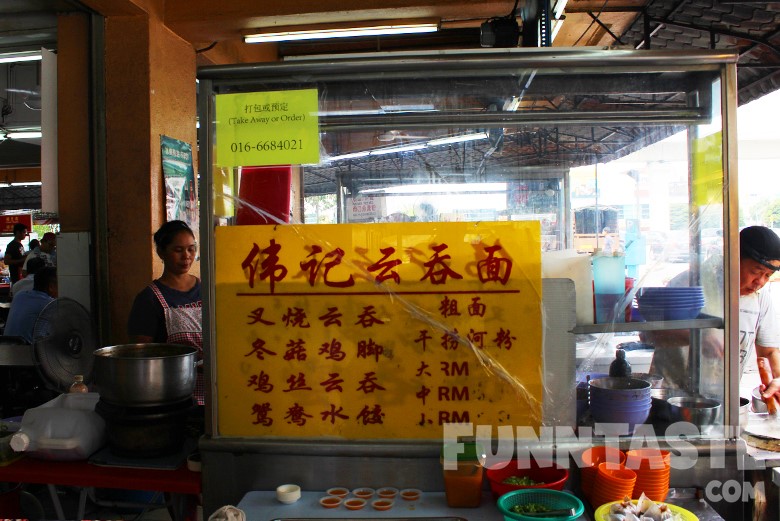 The stall opens at 6AM and you would have to wait at least 20 minutes for your wantan mee during peak hours. Business is so good that the boss jokingly told us not to promote his stall. It is clear to see that the stall already got their hands full by just serving regular customers.
A standard bowl of wantan mee is priced at RM6 and you may opt for more char siu for an extra RM2.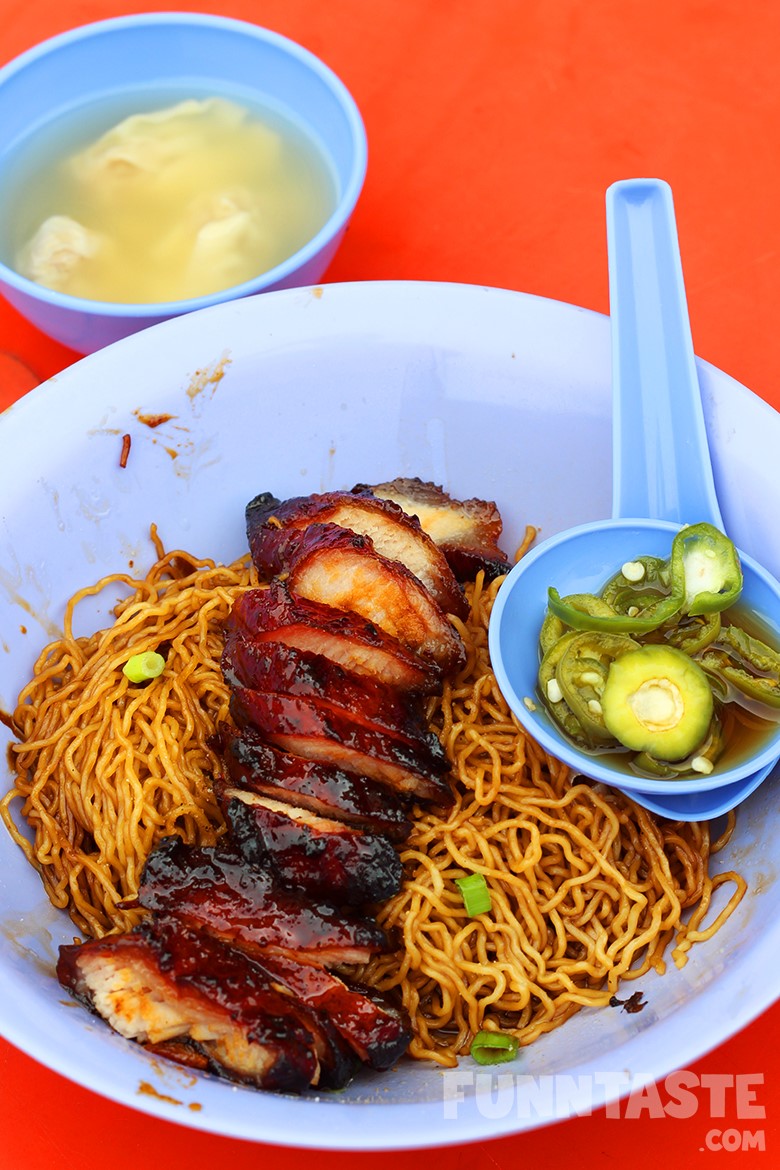 Wantan Mee with added Char Siu (RM8) – as you can tell by the picture, the extra RM2 is worth it.
Appearance wise, the dish looked promising and that was a good indication that it was going to be great. The noodles were surprisingly salty and had a springy texture which is similar to instant noodles. Nonetheless, the noodles were quite fine and soaked up the perfectly balanced sauce.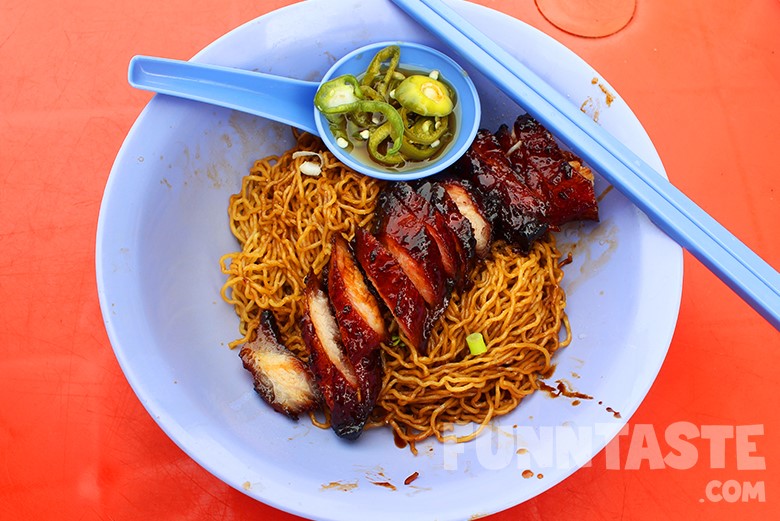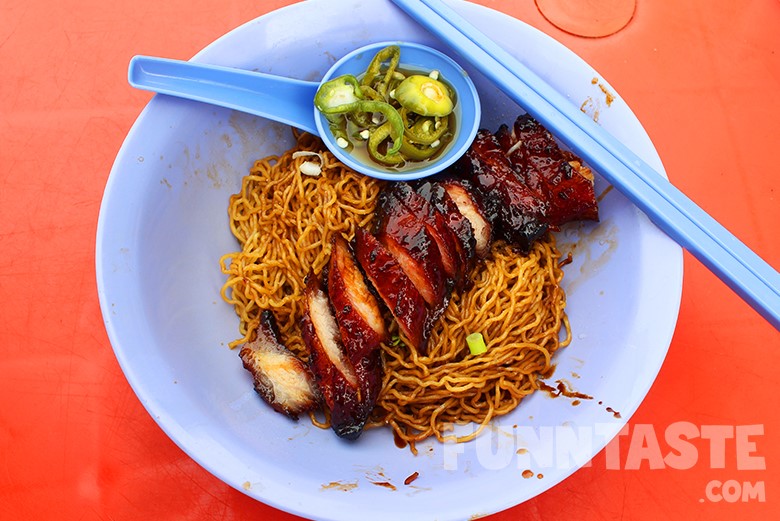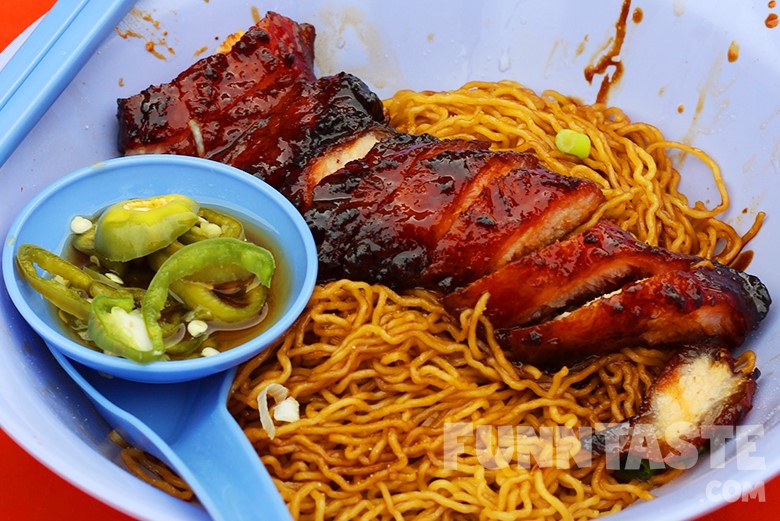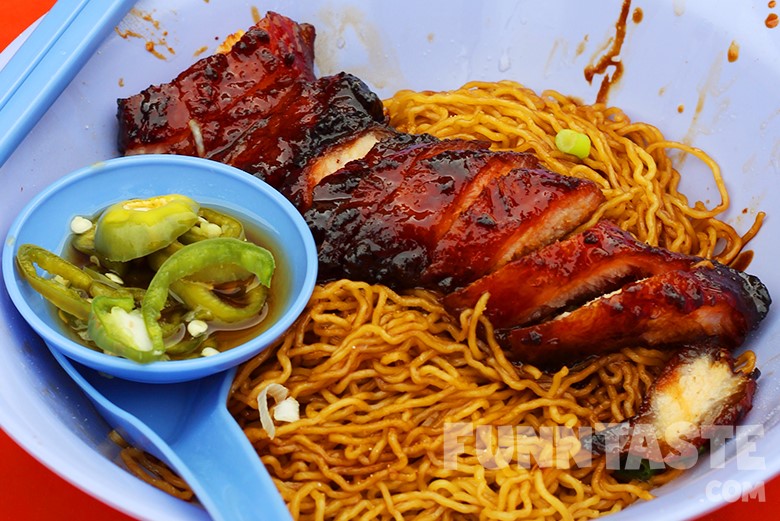 What impressed us the most was the quality of Char Siu. It was super tender, succulent, thick and sweet on the caramelized outer layer. As far as wantan mee goes, Wai Kei serves the best char siu we have had in Puchong.
What made this dish irresistible was the succulent combination of salty noodles and sweet premium char siu.
Verdict
We wouldn't go so far to say that Wai Kei wantan mee is the best we have ever tasted but it is certainly the best in Puchong. The premium char siu made this dish special and is what people come for. If Wai Kei is not far from where you live we highly recommend you to give it a try.
More Info
Wai Kei Wantan Mee
Restoran Fatt Kee Puchong
45G, Jalan Bandar 1, Pusat Bandar Puchong, 47100 Puchong
Operating Hours: 6am to 2.30pm, closed on Thursday