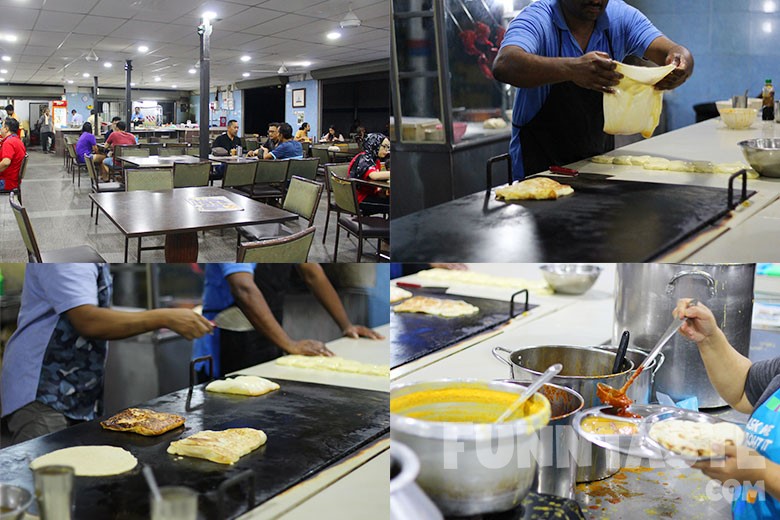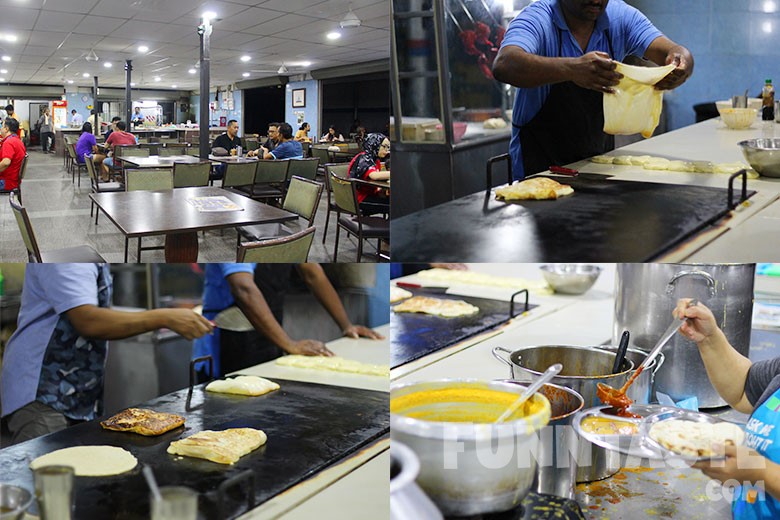 If you Google "Best Roti Canai" you'd probably come across Valentine Roti. That's partially because "Best Roti Canai" is the tagline of this eatery which is displayed on their signboards and menu. We can't say for sure that Valentine Roti serves the best roti canai in town, but it's definitely the best we've had thus far.
Located at Jalan Semarak, around 10-minutes drive from KLCC, Valentine Roti offers a wide range of roti dishes ranging from the usual roti telur, roti plata, roti kaya, to the very unique roti valentines. We decided to try the two signature dishes Roti Canai and Roti Valentine and it was one of the most satisfying suppers we've had recently.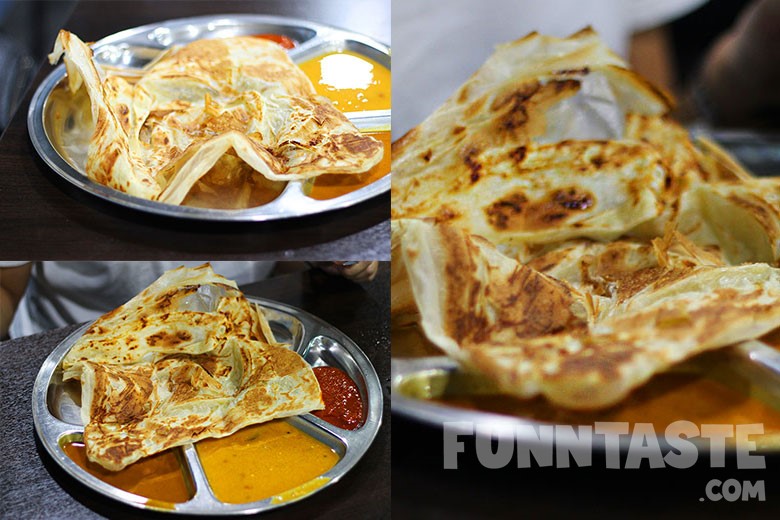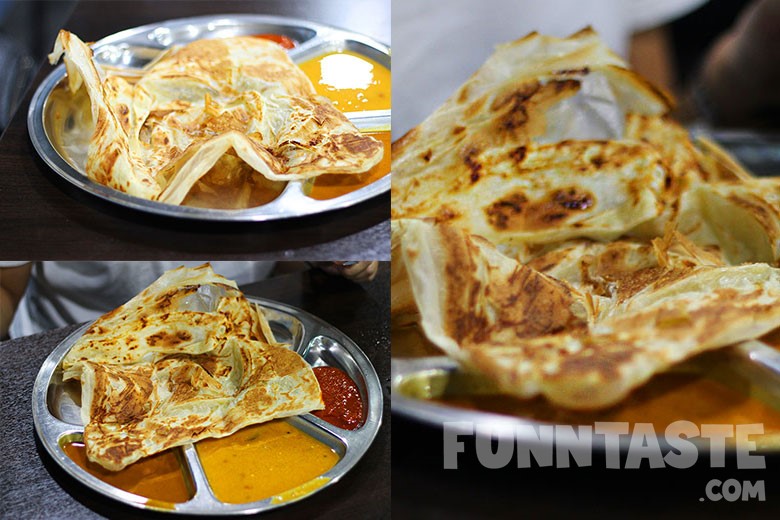 The Roti Canai (RM1.50) was thin, light, crispy and fluffy all at the same time. It's so good it can be eaten on its own as the crispy texture makes up for a very enjoyable eating experience.
Each Roti dish comes with the usual Chicken Curry, Dhall and Anchovies Sambal. The Dhall in particular was incredibly thick and fragrant. Each dip into the Dhall and Anchovies Sambal was pleasant both on the eyes and in the mouth.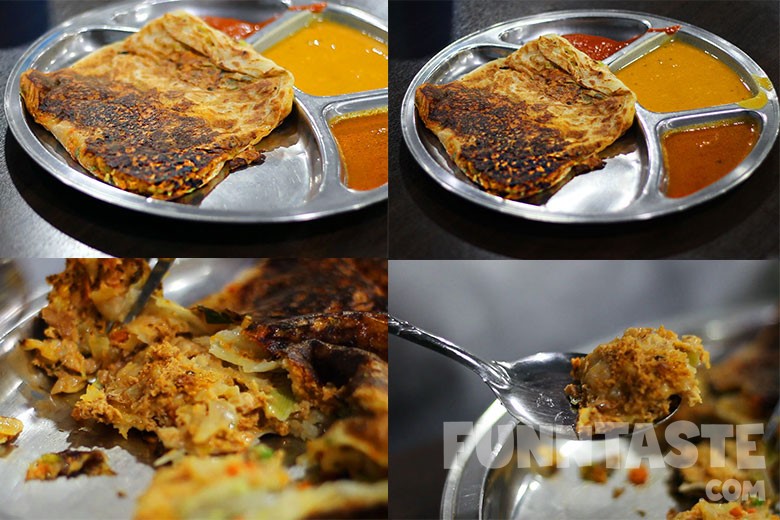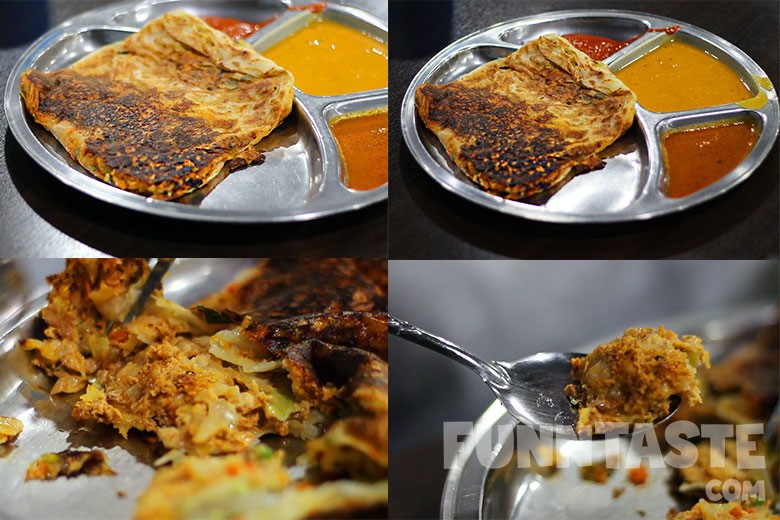 Roti Valentine (RM6) is essentially Roti Sardin with the addition of cabbage, onions, chives and tomatoes. Much like the Roti Canai, this dish was quite crispy on the outside but the fillings inside gave it a softer texture. Roti Valentineis also surprisingly fulfilling as we were quite stuffed halfway eating.
So, what makes Valentines Roti stand out from the rest? Apparently this eatery stays away from frozen dough as they only make them fresh every day. Judging by the food we had it definitely makes a huge difference and probably contribute to why we had to wait 15 minutes for such a simple dish.
Verdict
The dining experience at Valentine Roti was a pleasurable one. Both Roti Canai and Roti Valentine did live up to the hype and we're also surprise by how incredibly delicious the curries were. The staffs were surprisingly friendly, approachable and are willing to go the extra mile for you. We'd definitely be a regular here if only it weren't so far away from our place.
More Info:
Valentine Roti
No. 1, Jalan Semarak,
Opposite Menara Celcom,
54000 Kuala Lumpur
Cuisine: Mamak/Indian Muslim
Operating Hours: 5:30PM – 2:00AM, closed Sunday