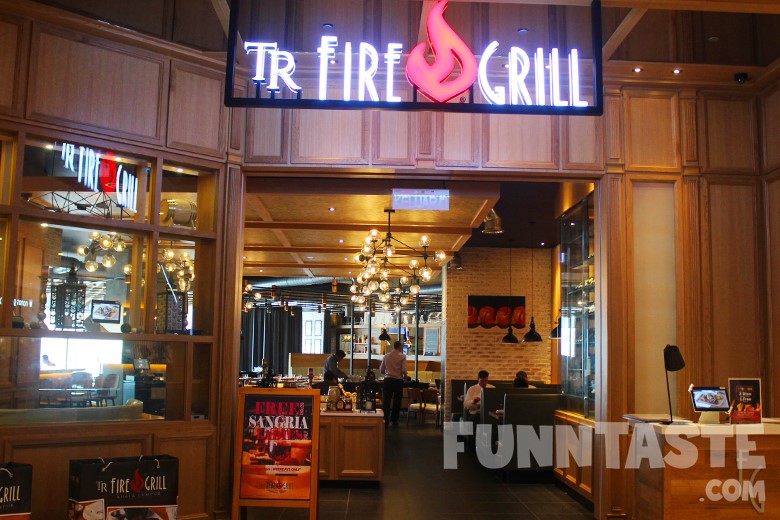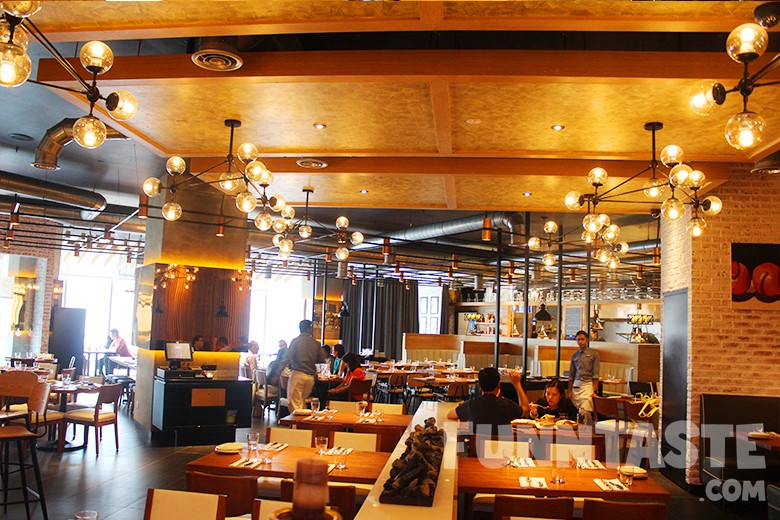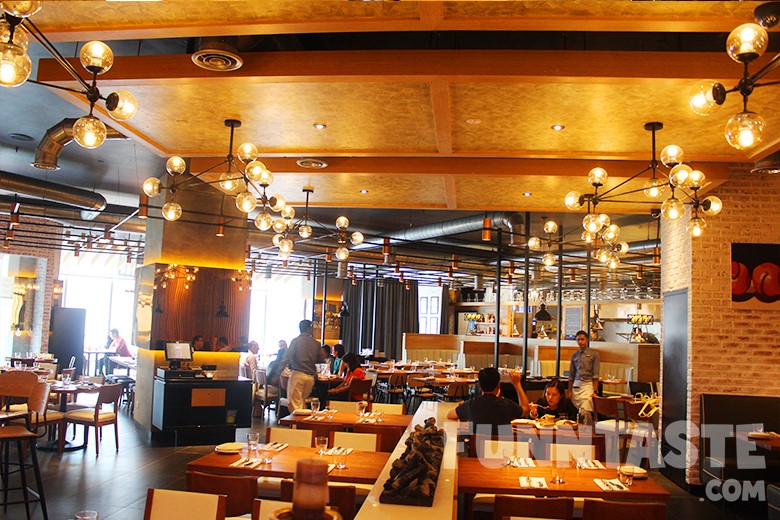 TR Fire Grill, one of the award-winning brands from U.S., has opened up their first outlet in Malaysia in Pavilion, Kuala Lumpur. It's worth mentioning that TR Fire Grill is owned by the management that owns Tony Romas.
In terms of ambiance, the restaurant is fairly spacious and suitable for group gatherings. If you happen to get a seat beside the window, you'll be complimented with a decent view of Kuala Lumpur.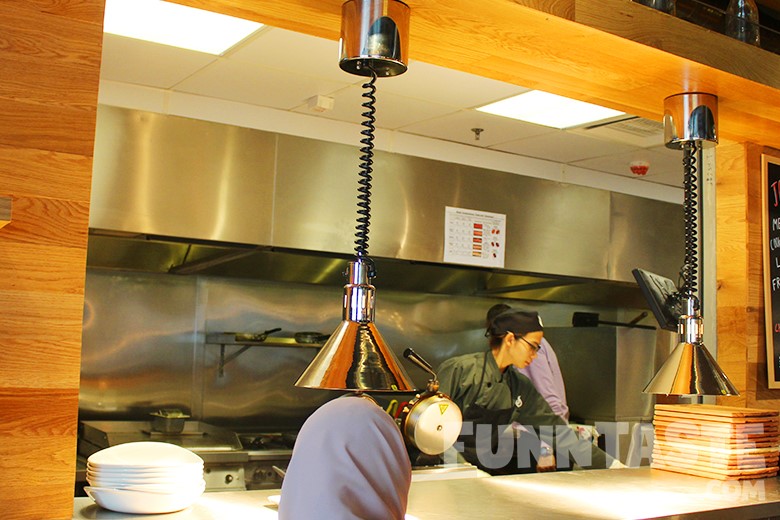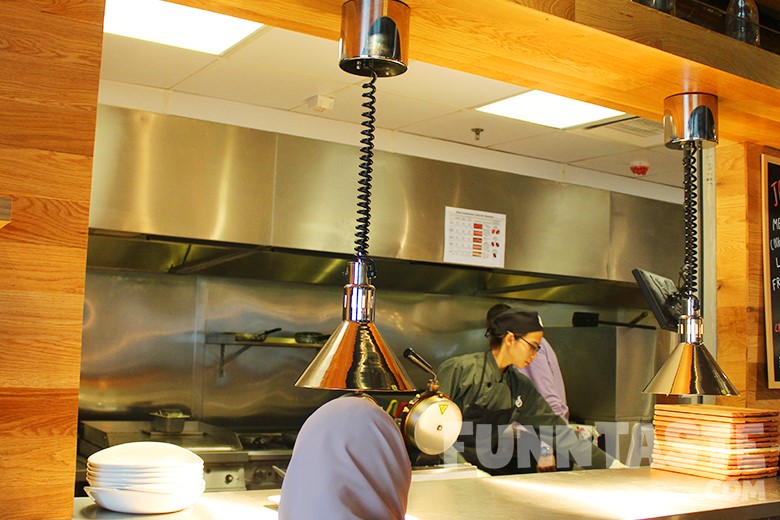 TR Fire Grill offers a large variety of food and drinks in its menu, we've decided to try some of the best sellers here. Once you've placed your order, you can watch how your food is grilled through the open kitchen. We visited TR Fire Grill on a Monday at 11.00AM and it took about 10 minutes for our food to arrive.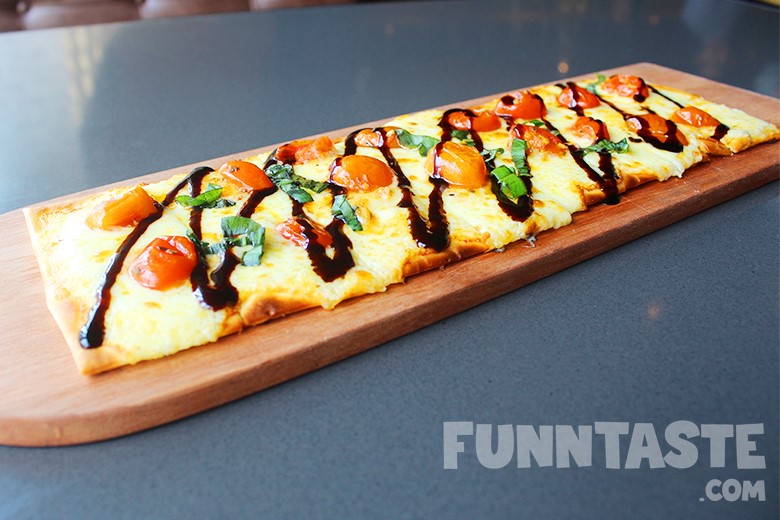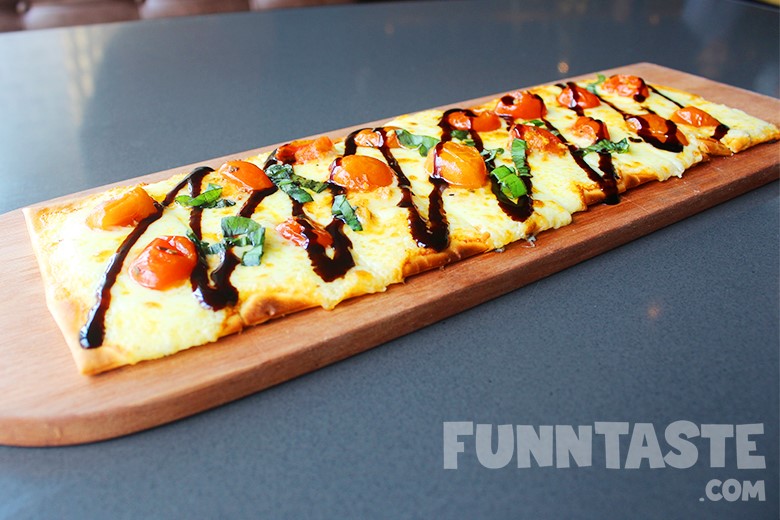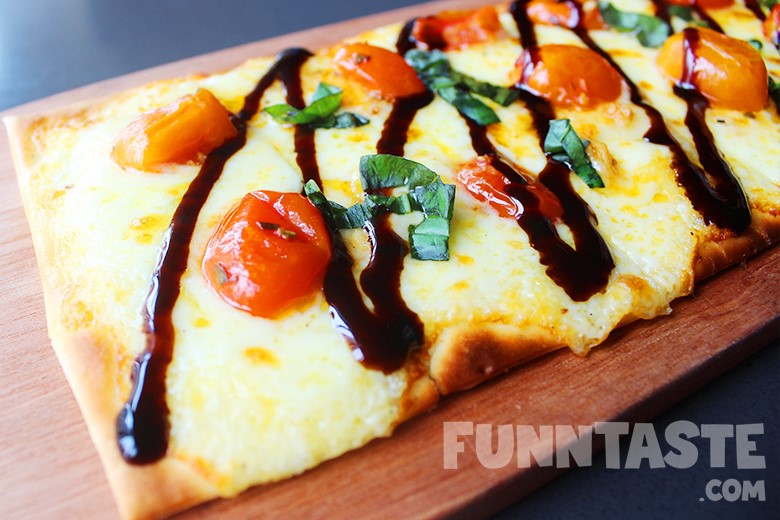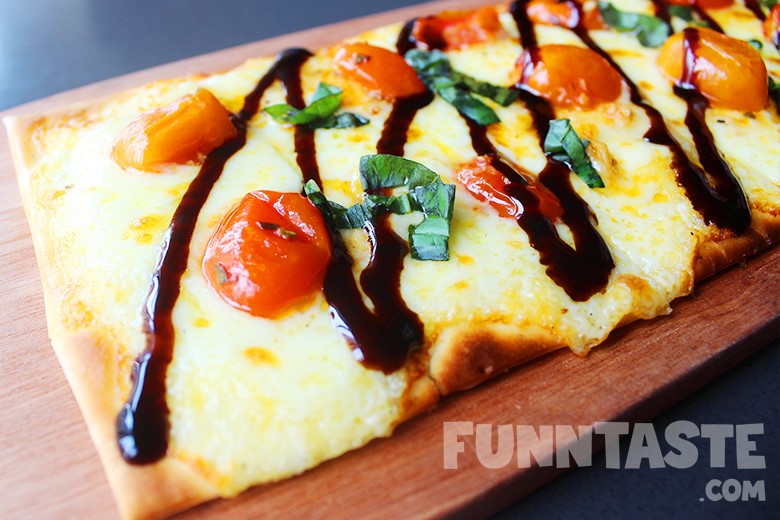 For starter, we went with the Margherita Flatbread (RM20). Essentially it is just cheese baked on a flatbread topped with cherry tomatoes, fresh basil, and a balsamic glaze. Although it look tempting and well presented, the dish falls flats and taste-wise is uninspiring. Nonetheless it was a good tummy filler.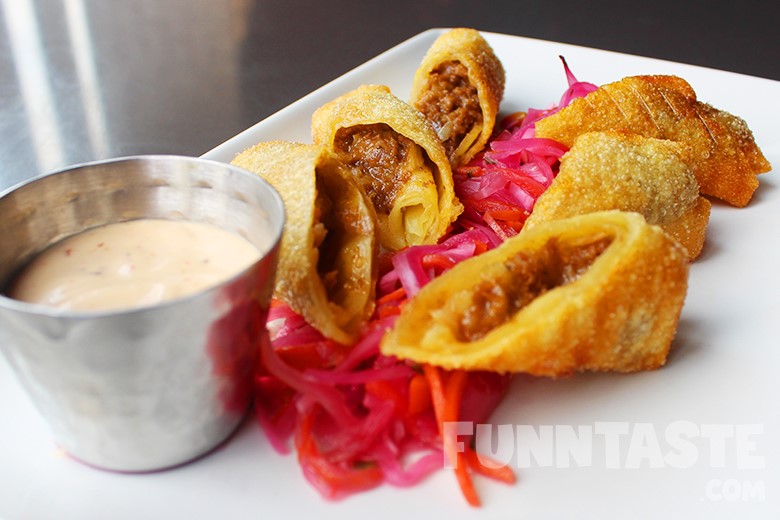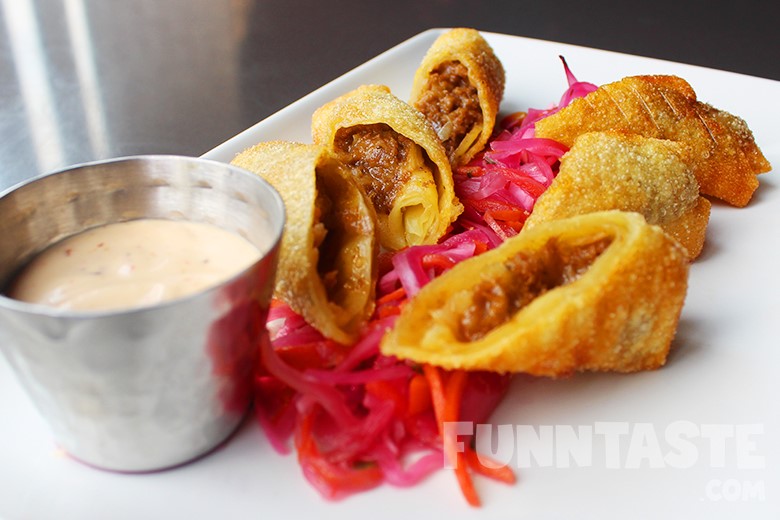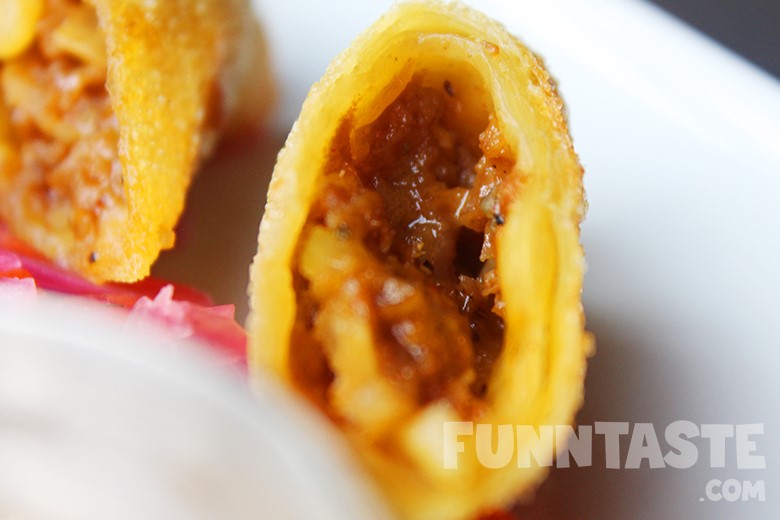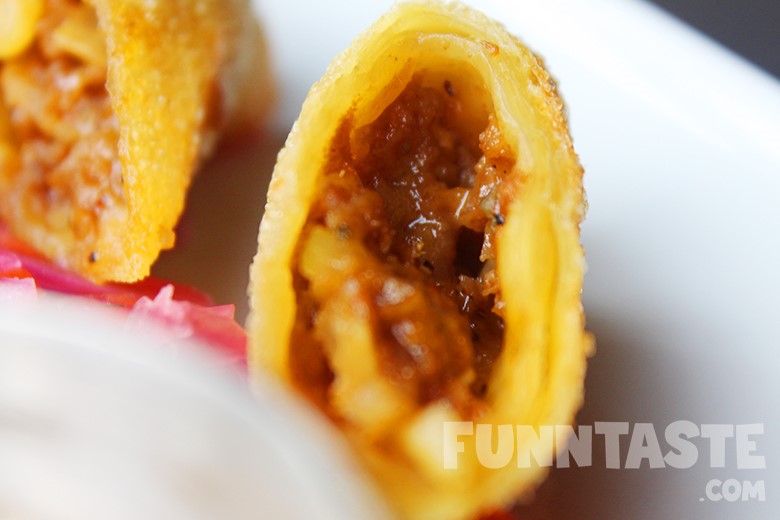 The Prime Rib Eye Rolls (RM19) was a much better indulgence for appetizer. Crispy wanton shell stuffed with rib eye and caramelized onion, served on top of pickled vegetables. The horseradish aioli sauce complimented this dish perfectly.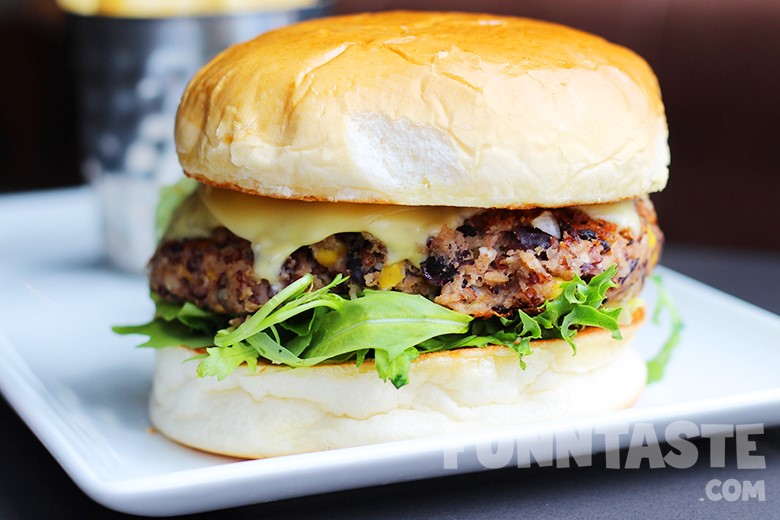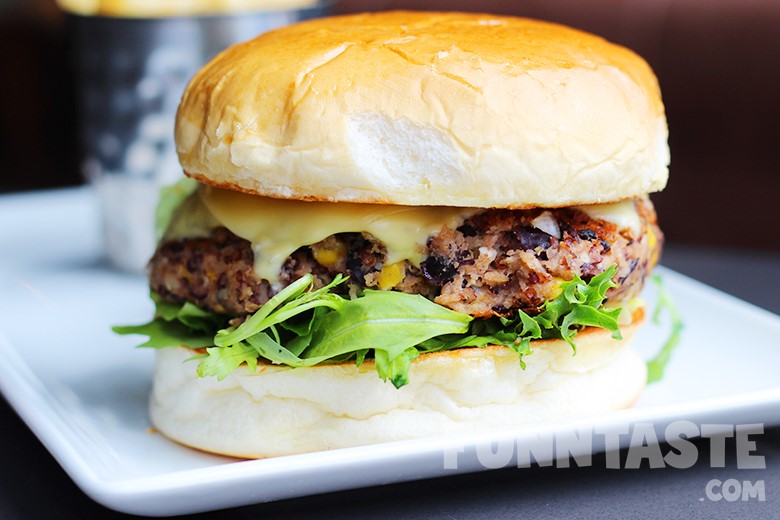 Main course started off with a vegetarian dish, Quinoa & Black Bean Burger (RM30). As far as vegetarian burger goes, this is definitely the bomb. The quinoa & black bean patty was grilled and seasoned perfectly, topped American cheese, tomato jam, caramelized onions. The patty was thick, soft and juicy, it melts in your mouth when taking a bite.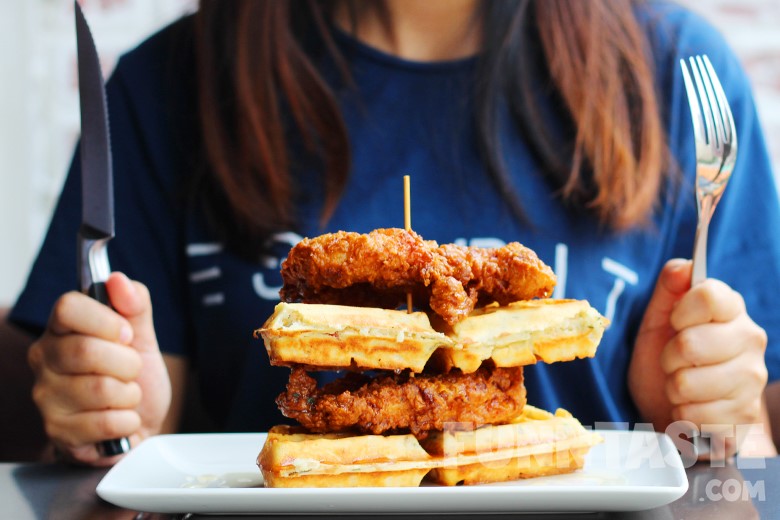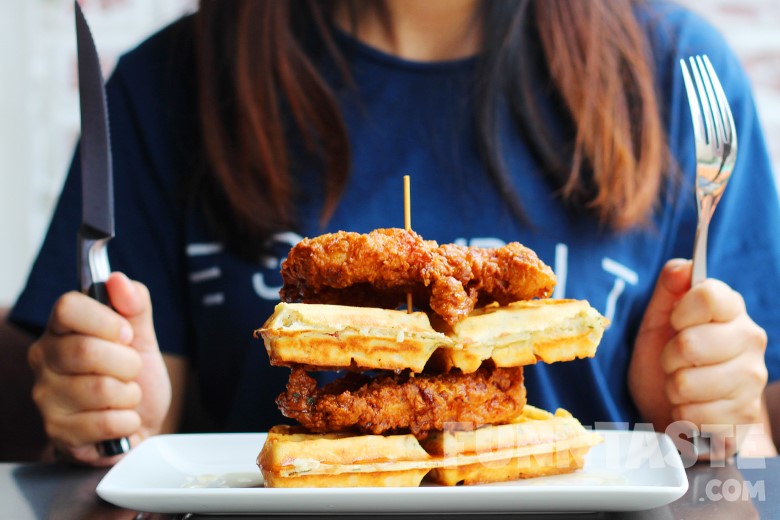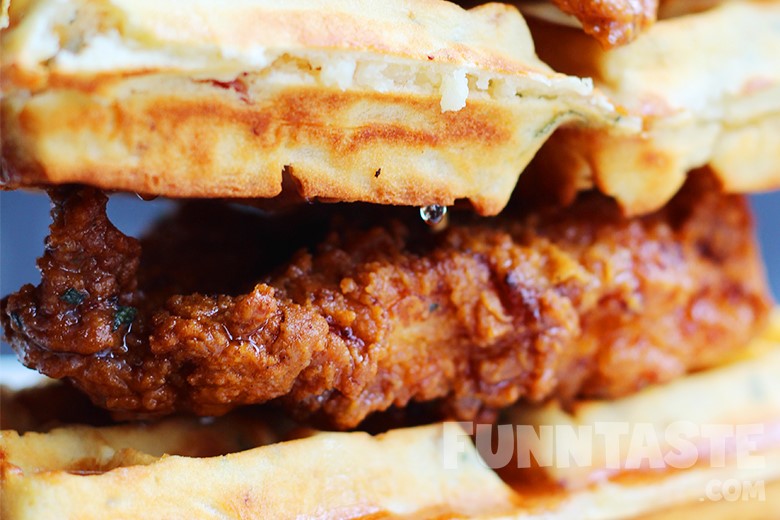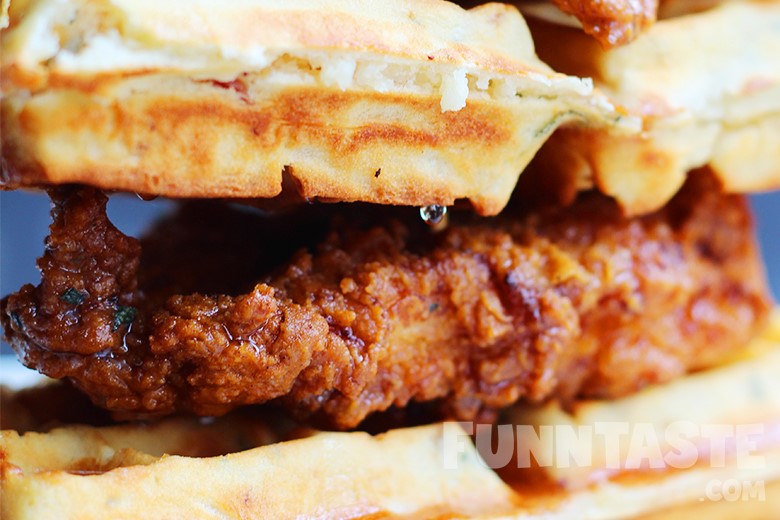 Next, The Chicken & Waffles (RM36), basically crispy fried chicken sandwiched with waffles and drizzled with agave syrup. This dish has much potential, but it didn't quite deliver on taste. Chicken was a little too salty and the agave syrup didn't blend well with the dish. The combination of sweet and savoury didn't work for this dish. If it's any consolation, the waffle and syrup by itself was alright.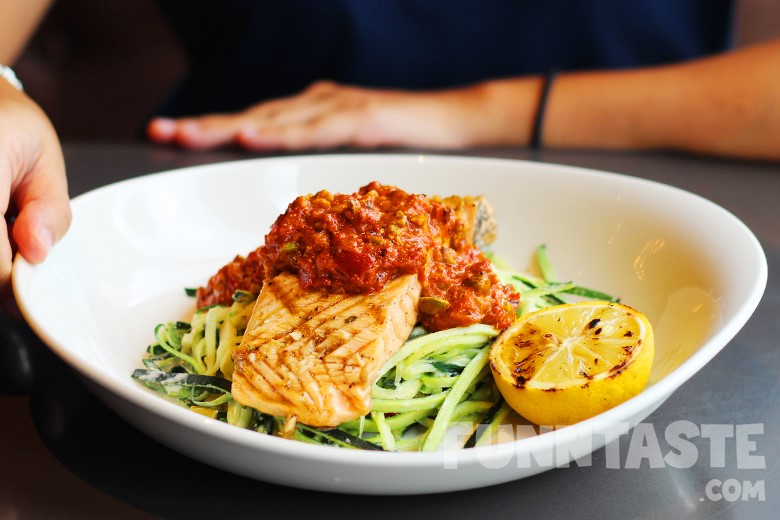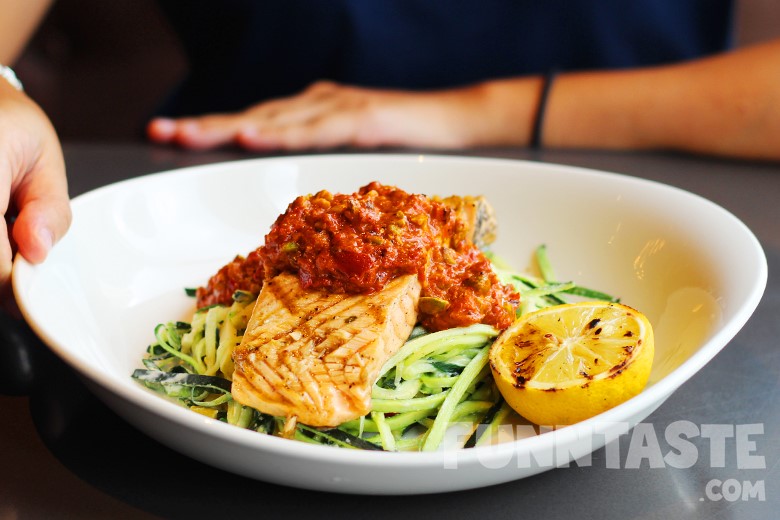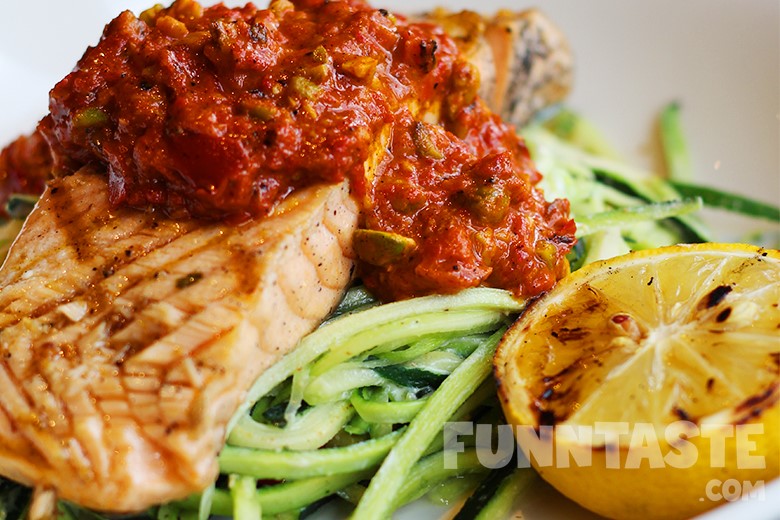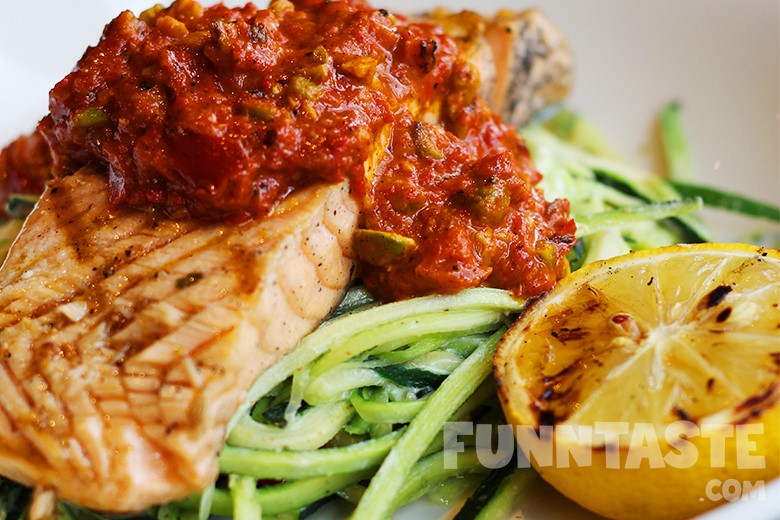 If you're looking for some healthy indulgence, you won't go wrong with the Salmon & Zoodles (RM59). The presentation of this dish was beautiful and it tasted pretty good too, served with well nutty pistachio Romesco sauce, and asparagus, red peppers, green apple and feta – a piquant, fresh-tasting combination. We highly recommended this dish as it's tasty and guaranteed to fill you up.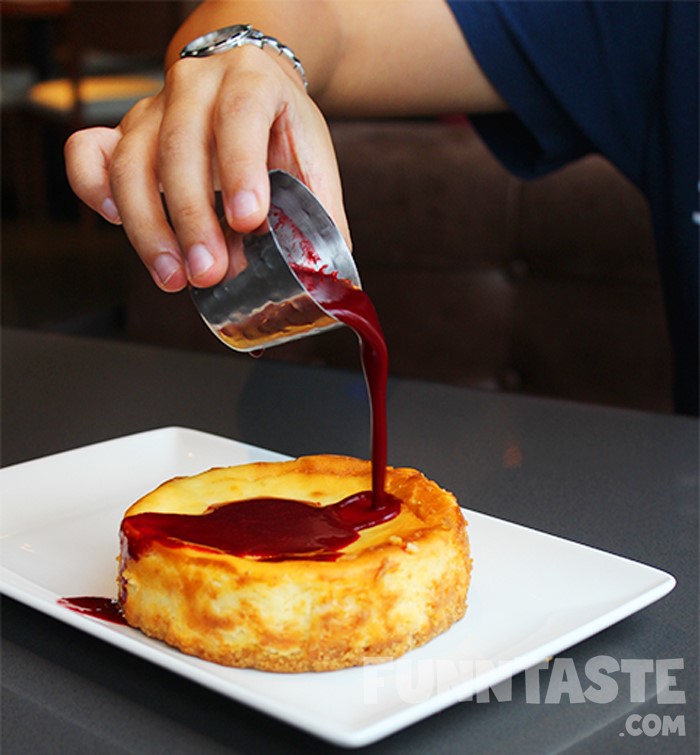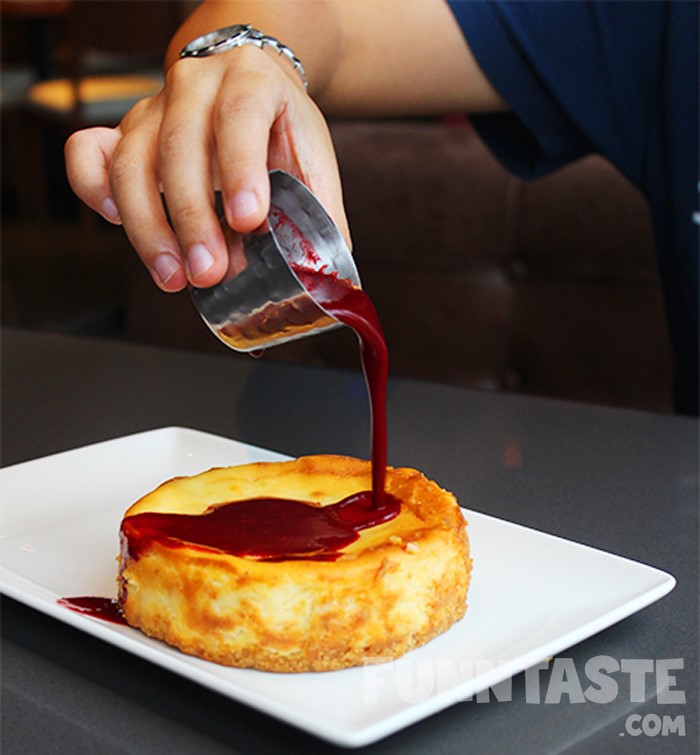 While the White Chocolate & Cheese Cake (RM12) conveys a sweet conclusion to the meal, much improvement is needed for this. The cake is a little too powdery and the cheese was too mild for our liking. On top of that although the blackberry sauce was good it was too strong hence it over powers the cheese cake flavours. You're better off with just eating the cake by itself without the blackberry sauce.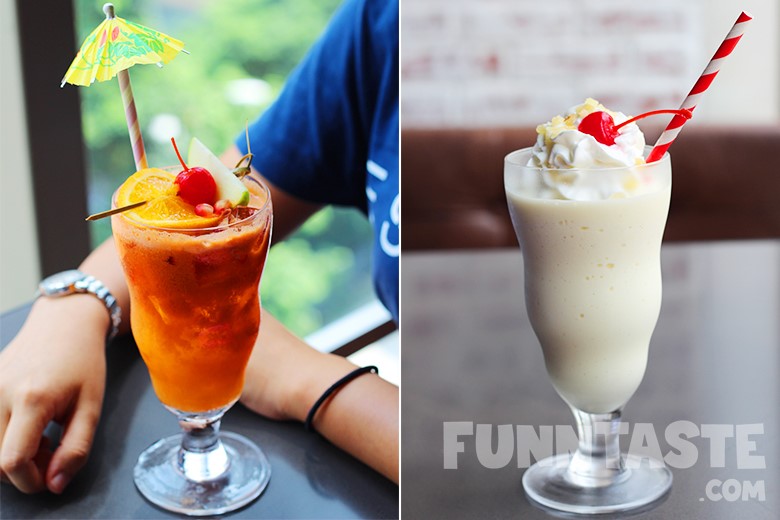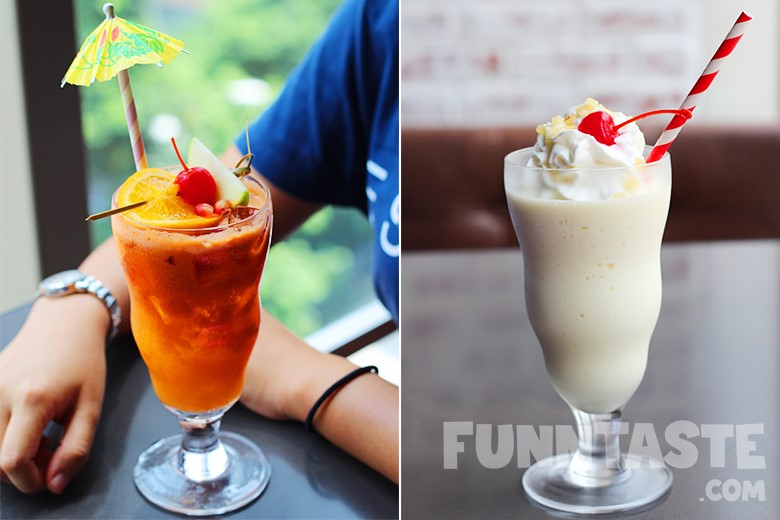 TR Fire Grill offers a wide range of flagship beverages with plenty of vibrant, photo-happy allure – we had the Ginger-Curry Milkshake (RM17) and Island Getaway (RM17). Ginger-Curry Milkshake is perfect for those who prefer milky drinks while the Island Getaway is for those who prefer refreshing drinks.
Verdict
All in all, TR Fire Grill has much potential to be a pioneer if some of the dishes. The ambiance is beautiful and service was efficient. Due to the restaurant's location as it's sandwiched between Friday's and Din Tai Fung, many marketing has to be made in order to lure in more customers. We will definitely return to taste their Salmon & Zoodles and Quinoa & Black Bean Burger.
More Info:
TR Fire Grill Malaysia
Lot No. 6.01.06, Level 6
Pavilion, Bukit Bintang Street,
Bukit Bintang, 55100 Kuala Lumpur
Tel: +603-2110 0944
Cuisine: American
Operating Hours: Daily, 10AM – 11PM