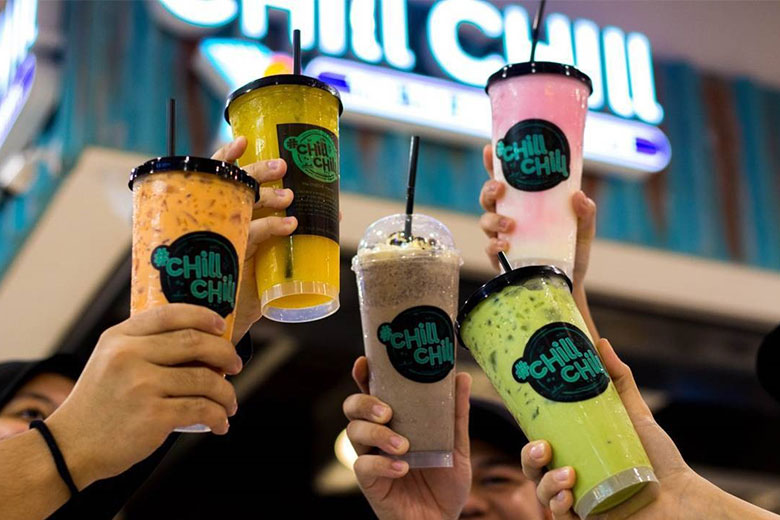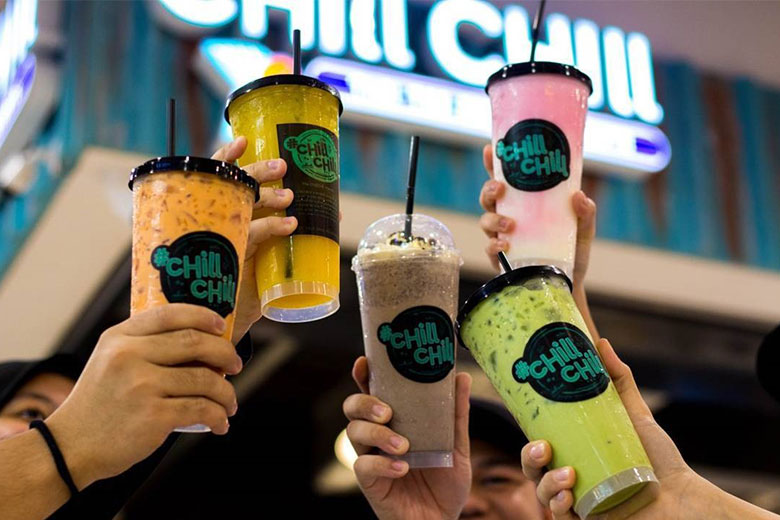 One of the most popular cold beverages in Thailand is none other than Thai Milk Tea, or better known as cha yen (ชาเย็น). What makes an irresistible Thai Milk Tea is the thick and sweetened condensed milk coupled with strongly brewed Ceylon tea or Assam tea (bai miang).
Although this sweet beverage is sold at most Thai restaurants, today we countdown the 5 best Thai Milk Tea sold in kiosk.
With that said, here are the Top 5 Thai Milk Tea In PJ and KL.
5. Cafaeyen
https://www.instagram.com/p/BZGuob4ht6w/
Kicking off our list is a spin-off from the popular Bangkok's by Cafaeyen restaurant. Cafaeyen prides itself on serving premium quality of Bangkok's traditional beverages, such as Signature Cha (RM6.90), Thai Iced Coffee (RM6.90), Thai Ice Green Tea (RM6.90) and more. To their credit, their Thai Tea is worth the money as it's arguably the best item on their menu.
Location: Da:men, USJ @ Subang Jaya
4. Chaiwalla & Co
https://www.instagram.com/p/BcMNil-lAVP/
Chaiwalla & Co is Malaysia's first container-concept cafe whereby the kiosk is literally in a container. What ultimately differentiates Chaiwalla & Co from the rest is their signature beverage – Original Thai Milk Tea with Pearls, yes pearls. Depending on your taste buds, the combination of Thai Milk Tea with Pearls could be the best thing you taste. Due to the uniqueness of this drink, Chaiwalla & Co deserves to be on this list.
Location: The Curve @ Mutiara Damansara
3. Tuk Tuk Cha (Closed)
https://www.instagram.com/p/4_zOo2pLS1/
This Thai beverage bar is a comfortable spot to chill when you crave the taste of Bangkok. A typical Thai Milk Tea or the crowd favourite Green Milk Tea will certainly quench your thirst on a sunny day. What makes Tuk Tuk Cha stands out is that they offer over 15 types of drinks from only RM5.50, that's cheaper than Tealive! According to Sunway Pyramid, Tuk Tuk Cha reduces the amount of sugar to cater to local taste and preference. While Thai Tea many no be everyone's favourite drink due to the sweetness, we still think everyone should give Tuk Tuk Cha a chance.
Locations: MyTown @ Cheras, and Sunway Pyramid @ Bandar Sunway
2. Cha Tra Mue
https://www.instagram.com/p/BSgUga1lzgh/
Perhaps the largest Thailand's milk tea chain in this list, Cha Tra Mue, which literally translates to 'Number One Tea' has 10 outlets in Malaysia. Some of their signatures are Thai Milk Tea, Thai Tea V and Lime Black Tea and it cost from as low as RM3.80 (hot) and RM5.90 (large). Aside from being inexpensive what earned Cha Tra Mue the #2 spot on this list is they are consistently trying new ideas. For example, they recently they introduced a new range of Rose flavoured tea which comes in a floral-design plastic cup.
Locations: Plaza Low Yat, Berjaya Time Square, AEON Bandar Utama, and more.
1. Chill Chill
https://www.instagram.com/p/BdmOEkHhafi/
Owned by the same people who introduced Boat Noodle, Chill Chill serves freshly brewed and full-flavoured authentic Thai iced tea beverages. With price ranging from RM6.90 to RM12.90, there are over 31 drinks to choose from. Chill Chill serves probably the best Thai Tea in KL and PJ as they stick to the Thai roots when making their drinks. If you would like to know how Thai Tea taste like in Bangkok, you should look no further than Chill Chill, and that's what ultimately earned them the #1 spot.
Locations: Berjaya Time Square, Nu Sentral, Tesco Extra Mutiara Damansara, and more.