Food & Drinks
10 Best Biryani Spots In KL & PJ You Should Not Miss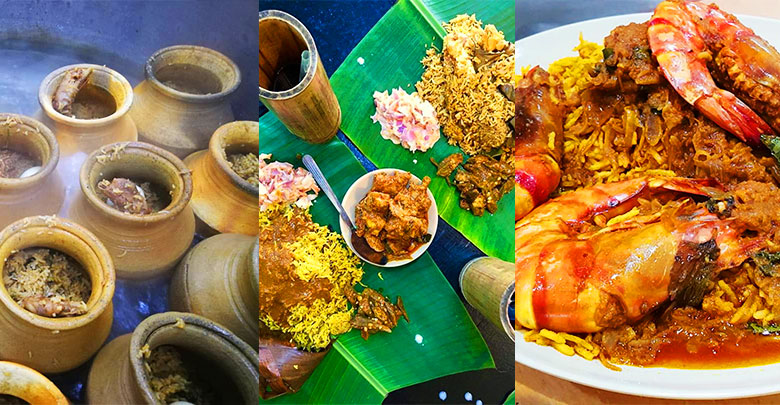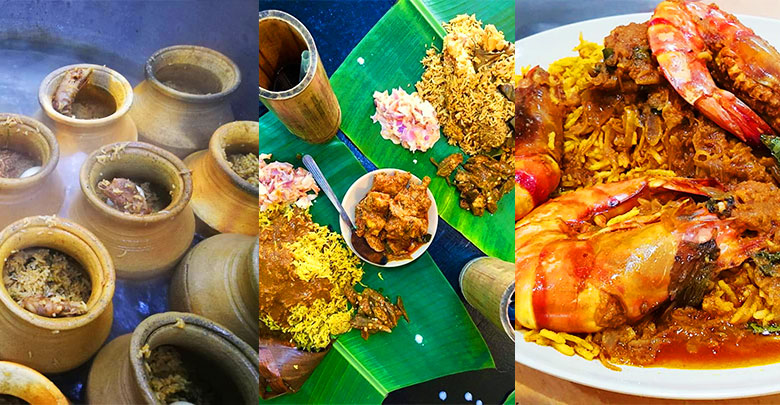 Biryani makes one of the best comfort food among Malaysians and there is no shortage of biryani restaurants all around KL and PJ. This highly aromatic and well-seasoned one pot dish takes a lot of time and effort to make however it certainly is worth it.
With that said, here are the 10 Best Biryani Spots Around KL & PJ You Should Not Miss.
1. Tajuddin Nasi Beriani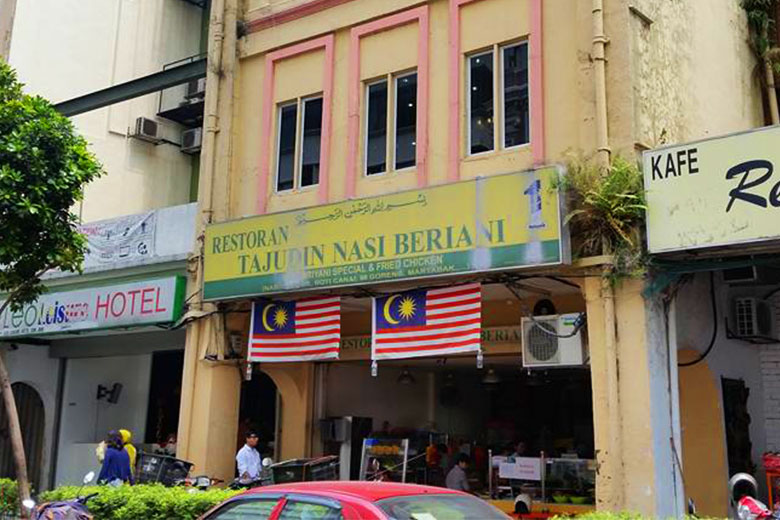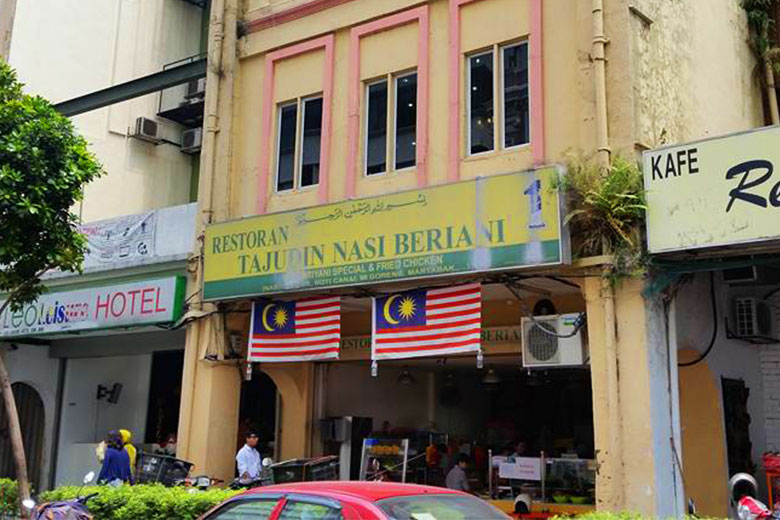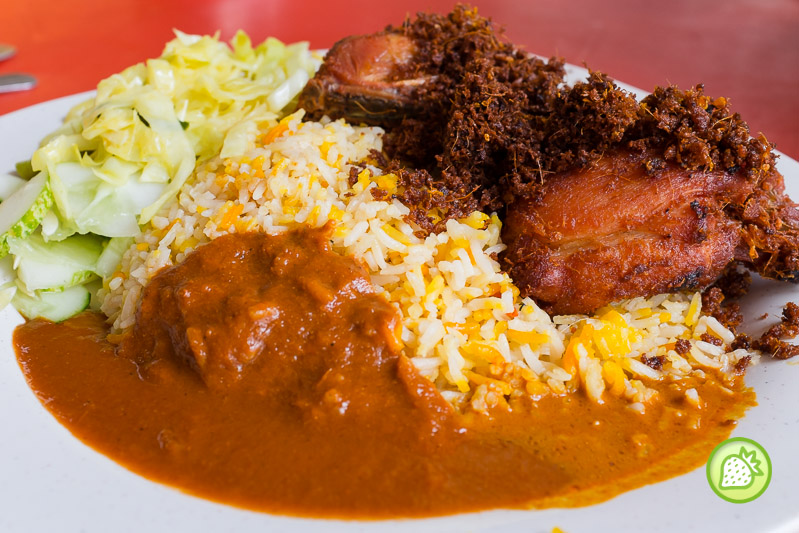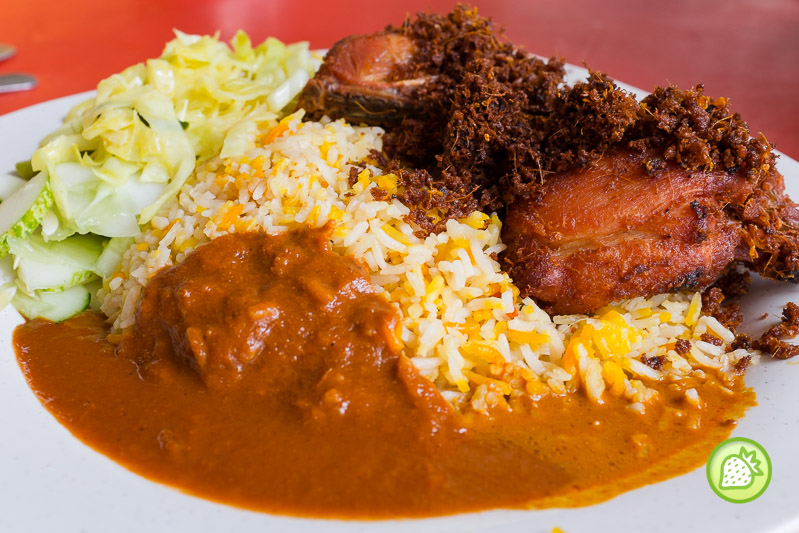 Located at the heart of Kuala Lumpur, Tajudin Nasi Beriani offers dishes to suit local taste buds. Their crowd favourite may seem a little mediocre but then again, looks can be deceiving. The meal consists of a fried chicken on a bed of soft biryani rice with cucumbers, doused over with amazing curry. Apart from fried chicken, you can also opt for their mutton, beef, fish or squid biryani.
Address: 8, Jalan Hang Kasturi, 50000 Kuala Lumpur, Wilayah Persekutuan Kuala Lumpur
Hours: 6am-6pm, daily
2. Batang Kali Bamboo Briyani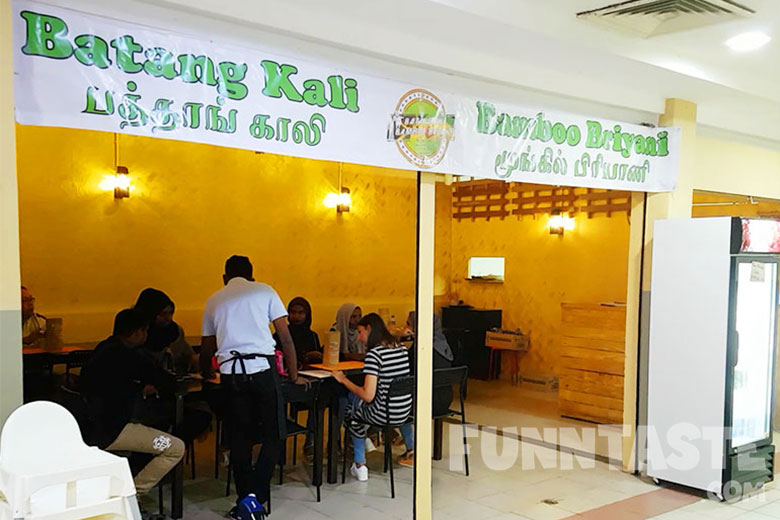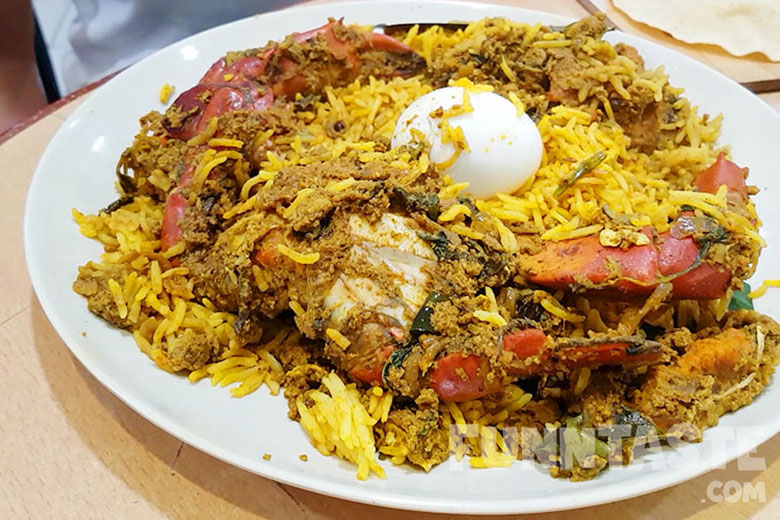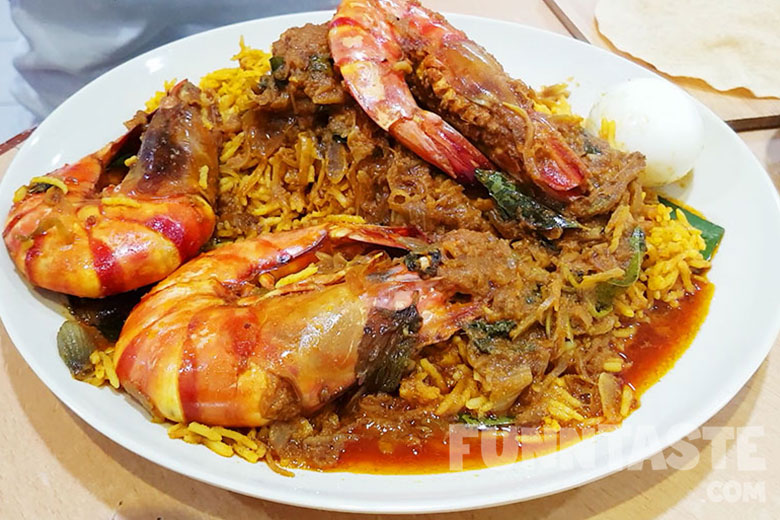 Known to be one of the first bamboo biryani in town, Batang Kali Bamboo Biryani uses their family's secret blend of ingredients. Specialized in serving various choices of premium seafood and meat dishes stuffed together with biryani inside a bamboo – king crab, lobster, tiger prawns, squid, mutton lamb shank and so on.
Address: 11A, Level 3, Selayang Capital Complex Bandar, 68100 Selayang, Selangor
Hours: 12.00pm-6pm, Daily
3. Asian Rice Pot SS5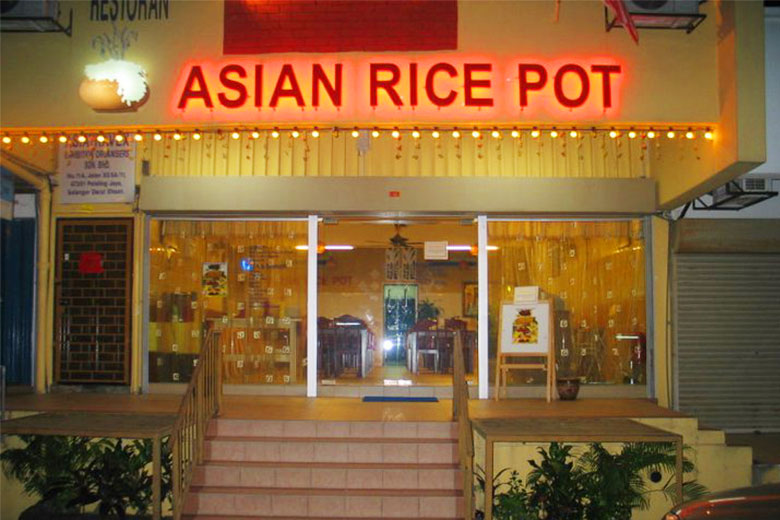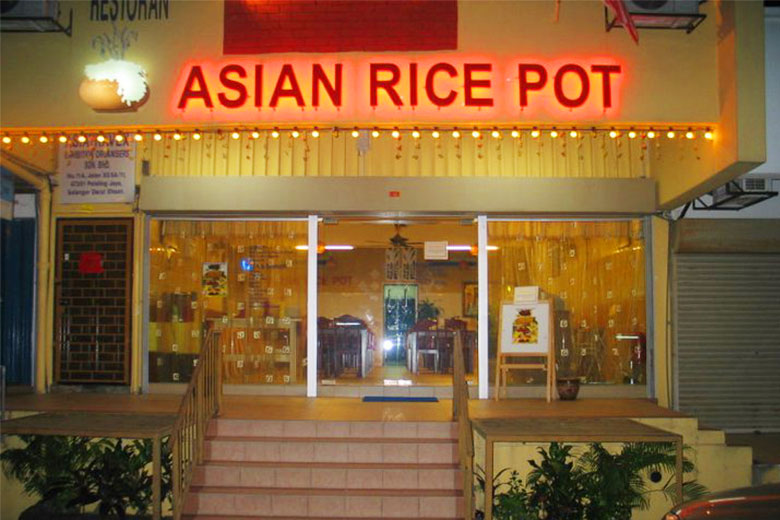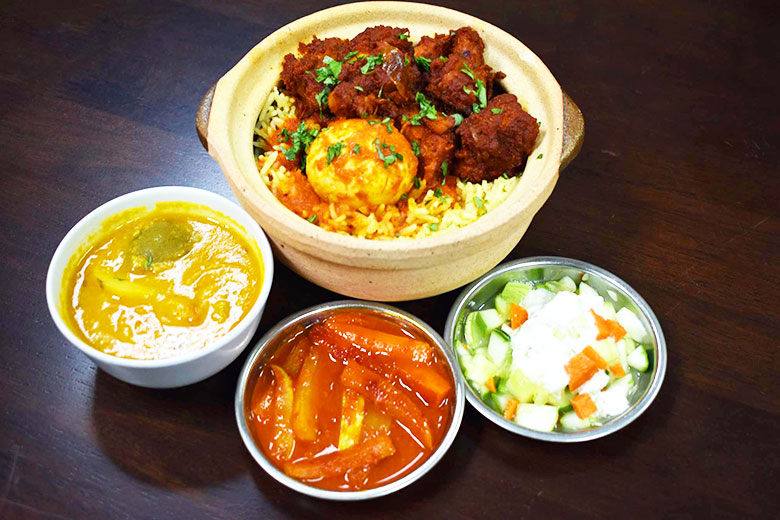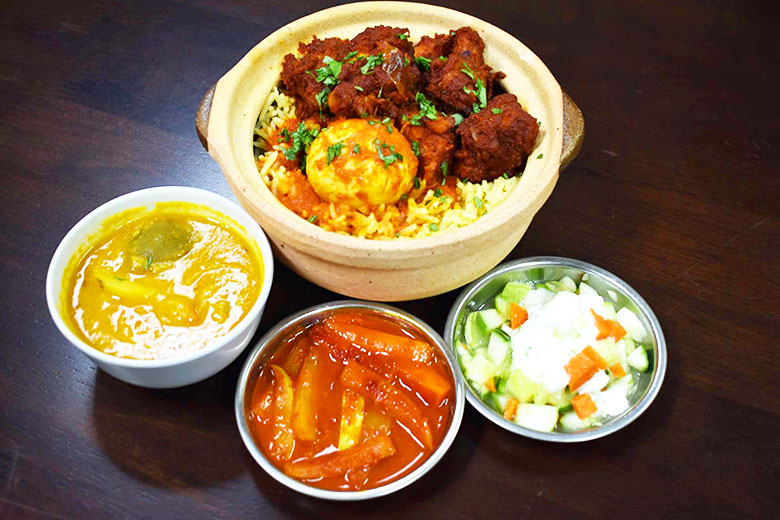 When you hear about Asian Rice Pot, two things will come to mind: an amazing spread of authentic South Indian cuisine and a friendly-owner that makes you feel like home. Tantalise your tastebuds with their signature biryani set that is served traditionally in an earthen pot with two side dishes. The rice is cooked to perfection and complements well with their meat dishes especially their irresistible spice-infused Kashmir Mutton.
Address: 11, Jalan SS5A/11, Ss 3, 47301 Petaling Jaya, Selangor
Hours: 8am-4pm (Monday, 8am-9.30pm (Tuesday-Sunday), closed on every last Monday of the month
4. Masala Wheels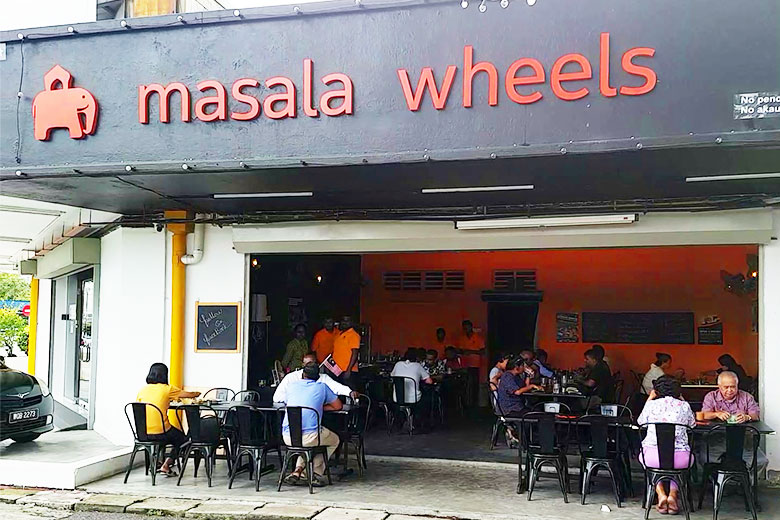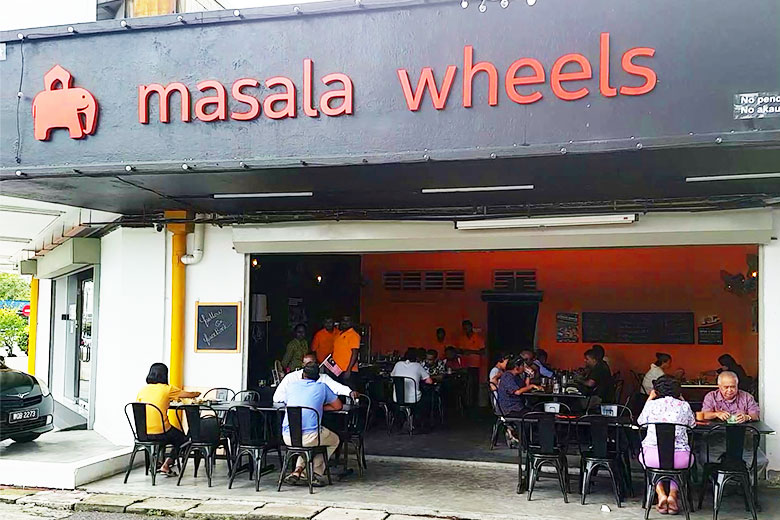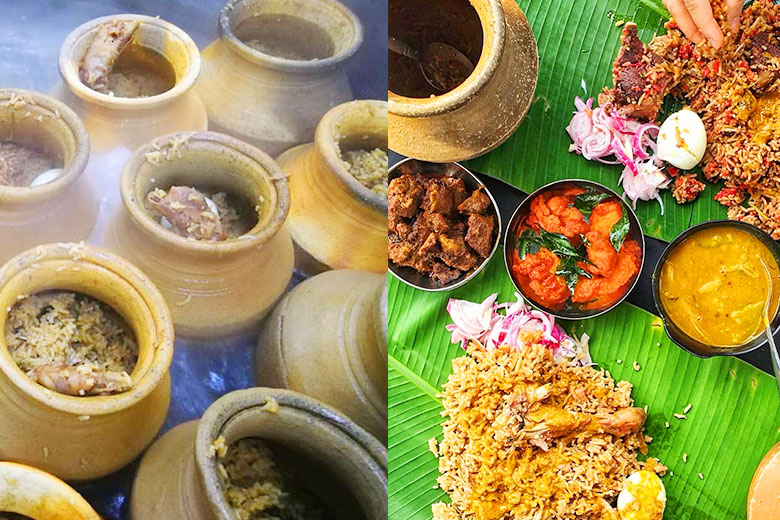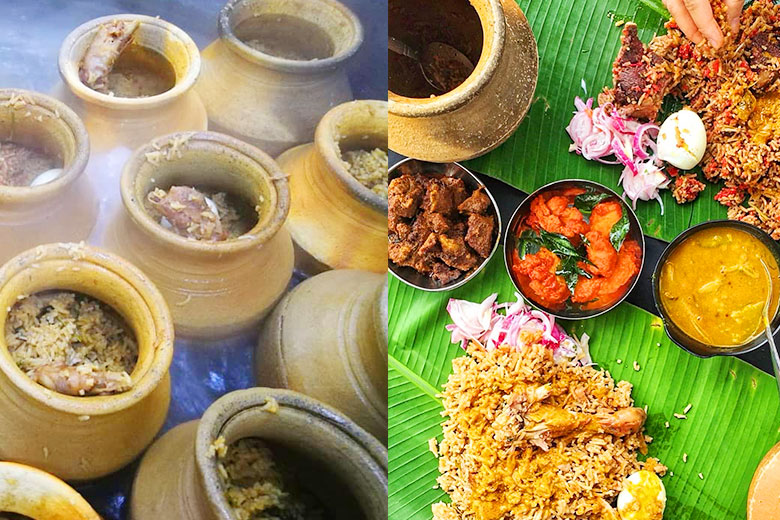 What started of as a food truck is now known as a full-fledged restaurant in PJ. Serving authentic Sri Lankan cuisine of chatti (pot) biryani on Sundays only, be sure to taste the well-spiced aromatic rice with a variety of meat dishes on the side. Every meat biryani dish comes with a boiled egg, raw onions and curries that would enhance your palates with the punch of flavours, you might taste.
Address: 2, Jalan 1/3A, Section 1, Old Town, Petaling Jaya, Selangor
Hours: 12pm-3pm; 6.30pm-9.30pm (Monday-Saturday), 12pm-3pm (Sunday)
5. Tengga Biryani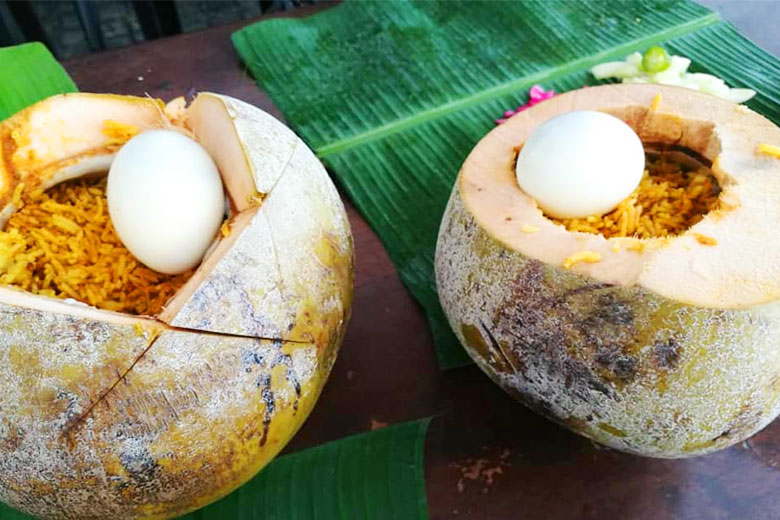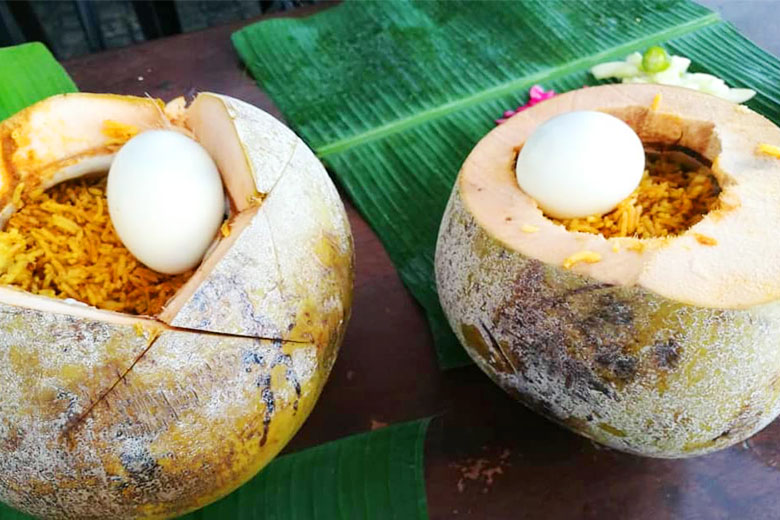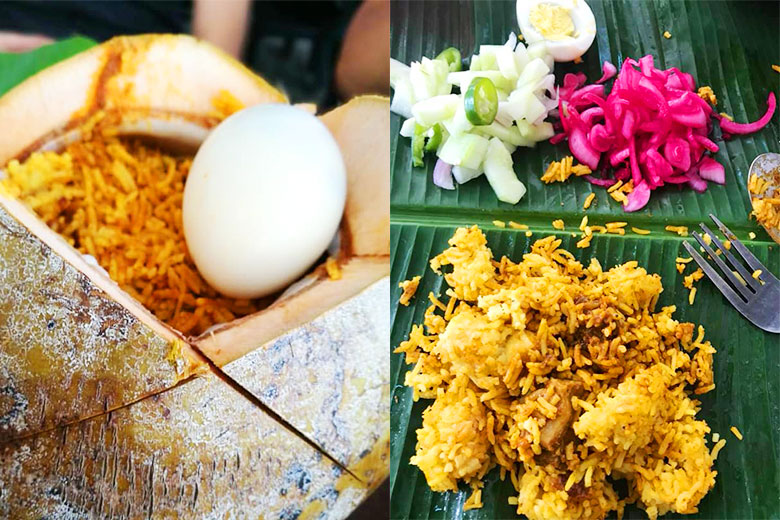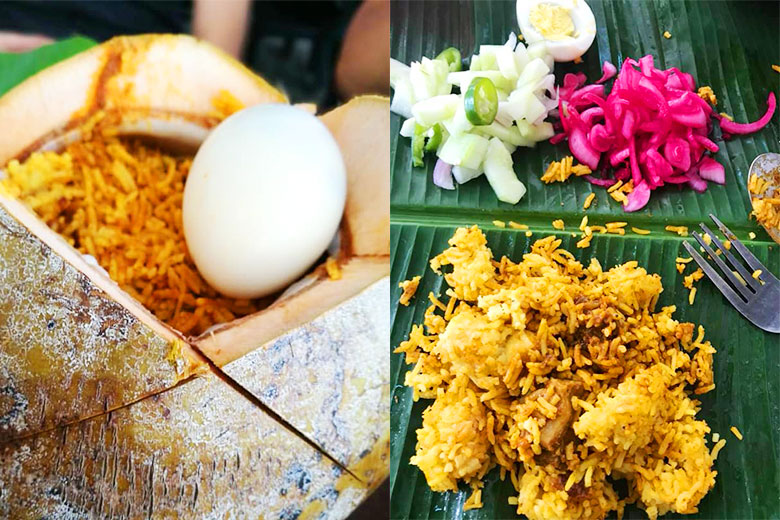 Tengga, translated to English is coconut. We have encountered plenty of novelty biryanis out there and one of them is coconut biryani. It being a 24-hour restaurant, you can make sure to fulfil that late night biryani fix of yours without worry. The biryani dish comes with three choices of meat: mutton, chicken and prawns, served with a side of pickles and a hard boiled egg. Mutton being their popular dish among biryani lovers, it is quite exquisite in both taste and presentation.
Address: 46G, Jalan SS15/4C, Subang Jaya
Hours: 12PM – 9PM, daily
6. Mollagaa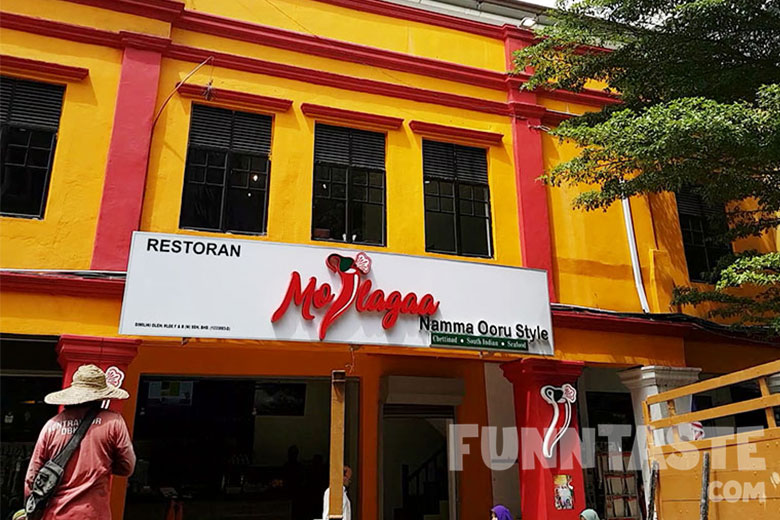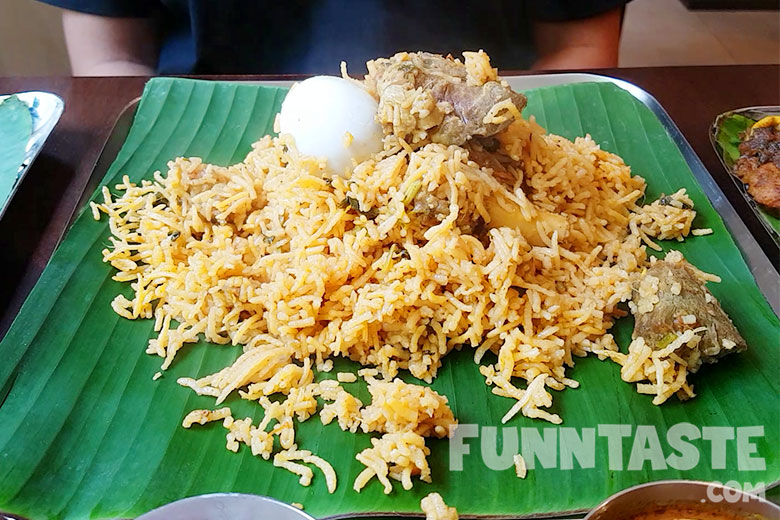 The translation of mollagaa is basically chilies in Tamil. Packed with amazing spices, this well-cooked biryani comes with two options: chicken or mutton. Though they are more known for their mutton biryani – the dish is available daily which consists of kair katti kola urundai (mutton fritters), karandi omelette (laddle omelette) and the sweet of the day.
Address: 50A, Lebuh Ampang 50100 Kuala Lumpur
Hours: 11am-10pm, daily
7. Bamboo Biryani @ Bamboo Biryani Taste & See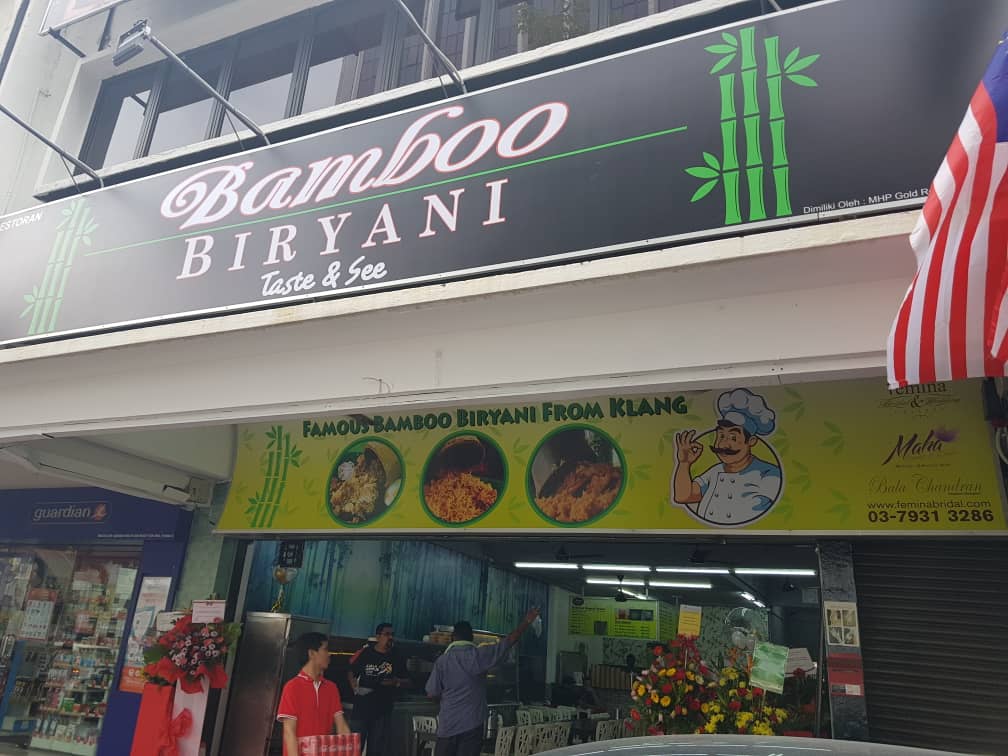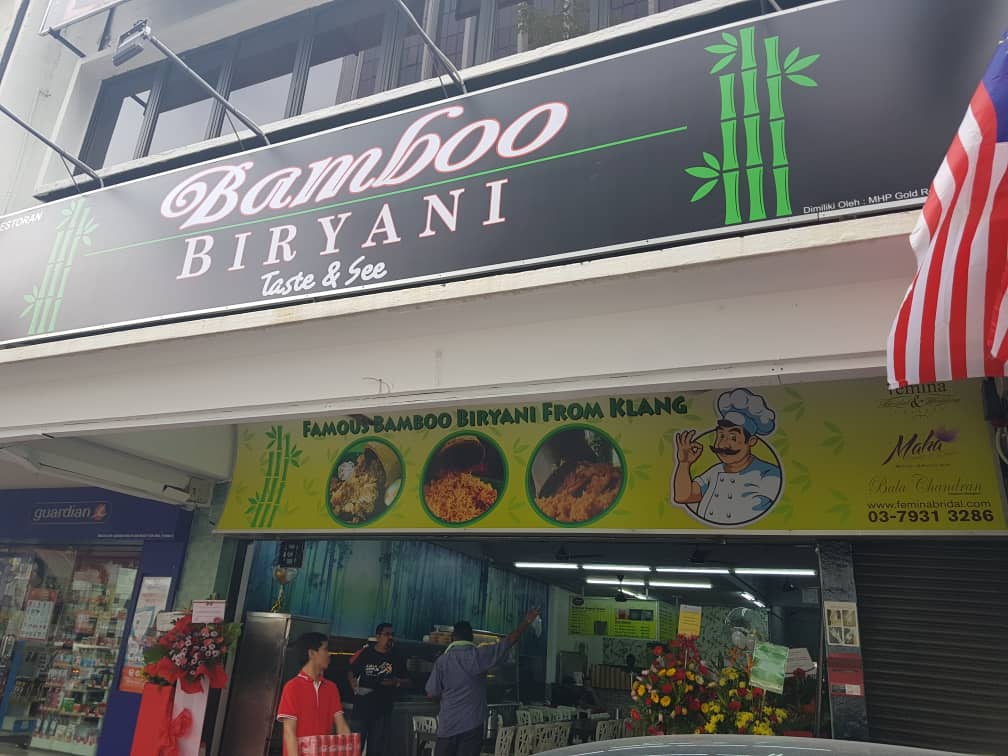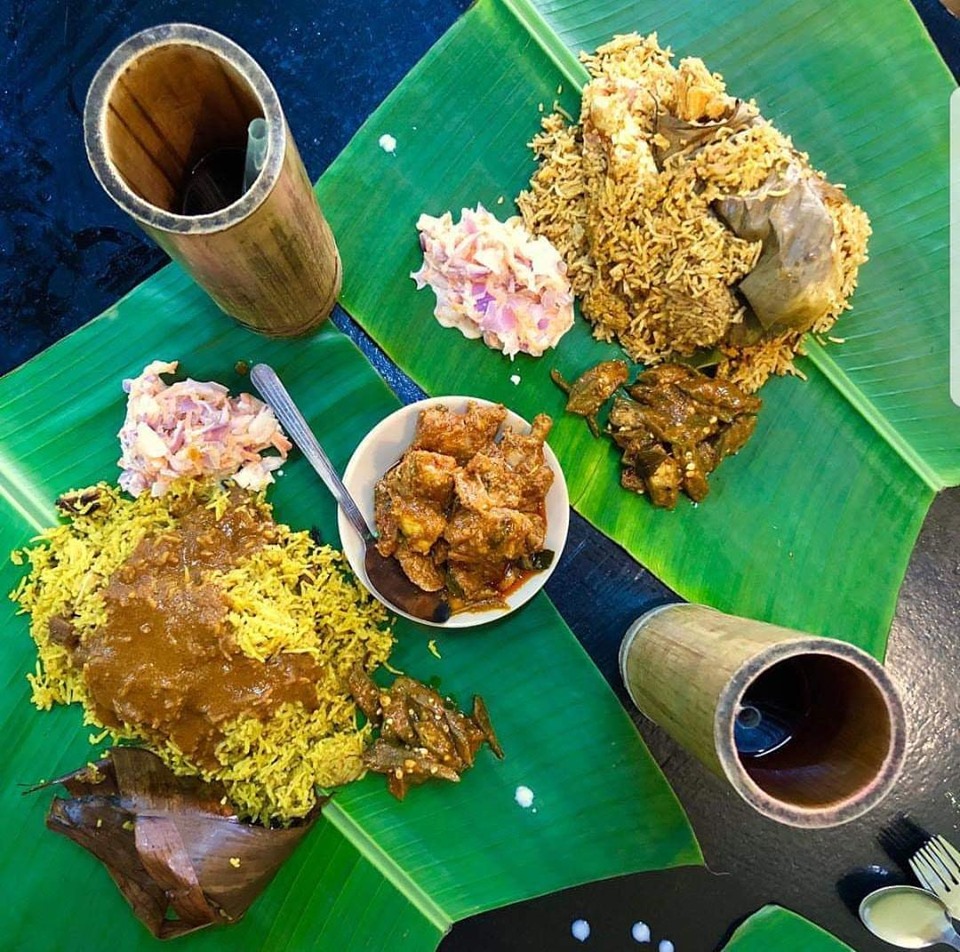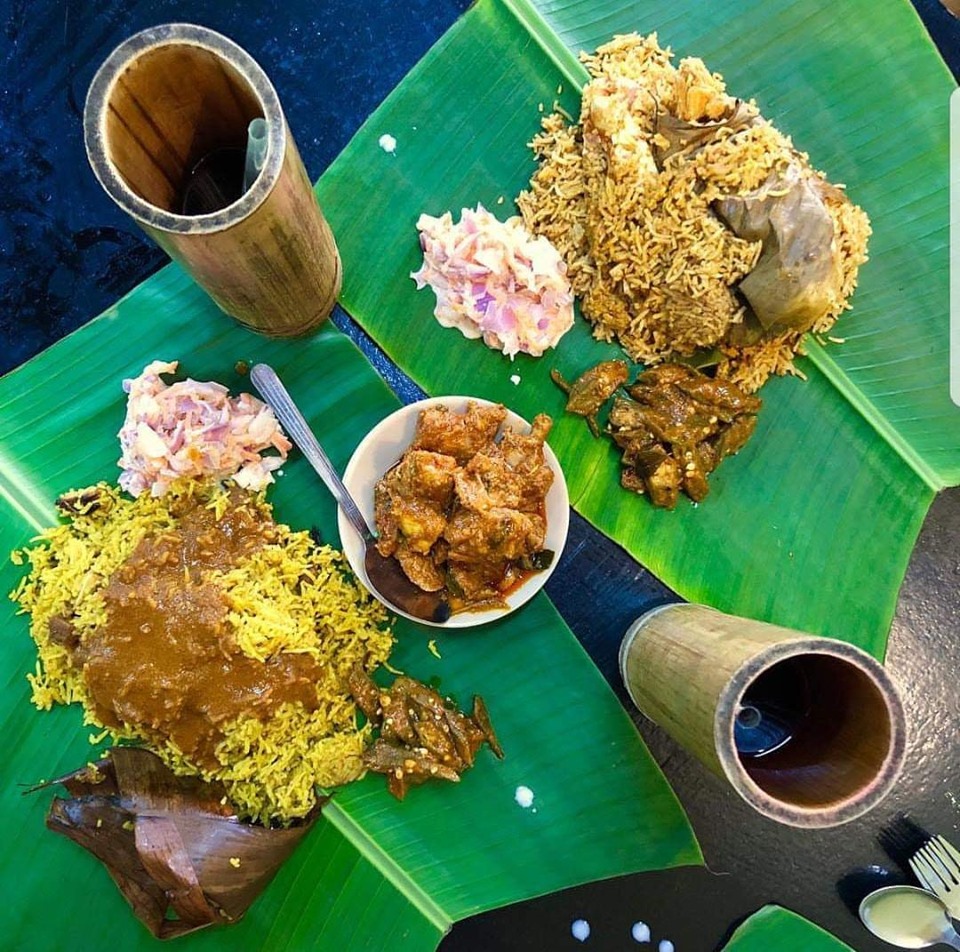 Bamboo Biryani "Taste & See" remains to be the most popular bamboo biryani spot in Malaysia. While many have come and gone, this restaurant still remains and strive in the market due to their incredible taste and quality. Everything here is served in a bamboo, including drinks.
Address: 16, Jalan Sri Damak 18, Taman Sri Andalas, 41200 Klang
Hours: 12pm – 7pm, closed on Mondays
8. Hyderabad Biryani House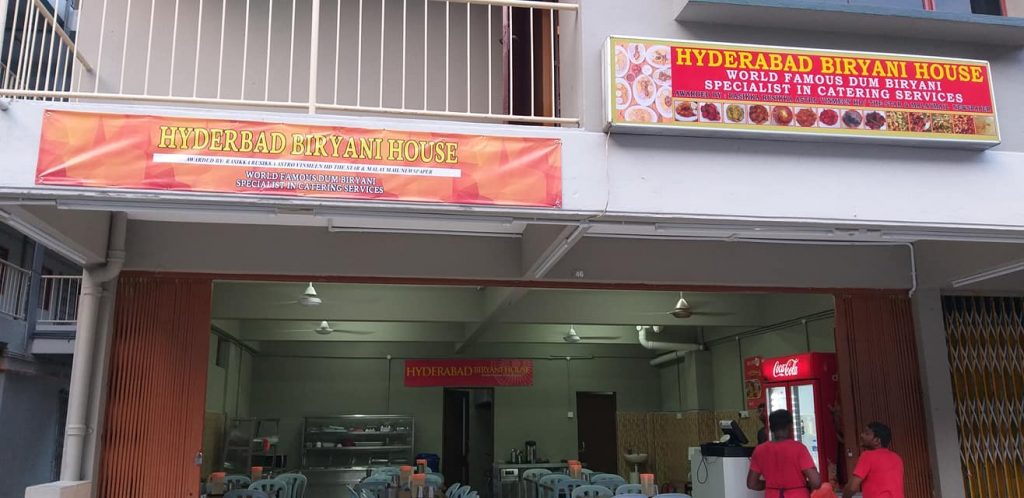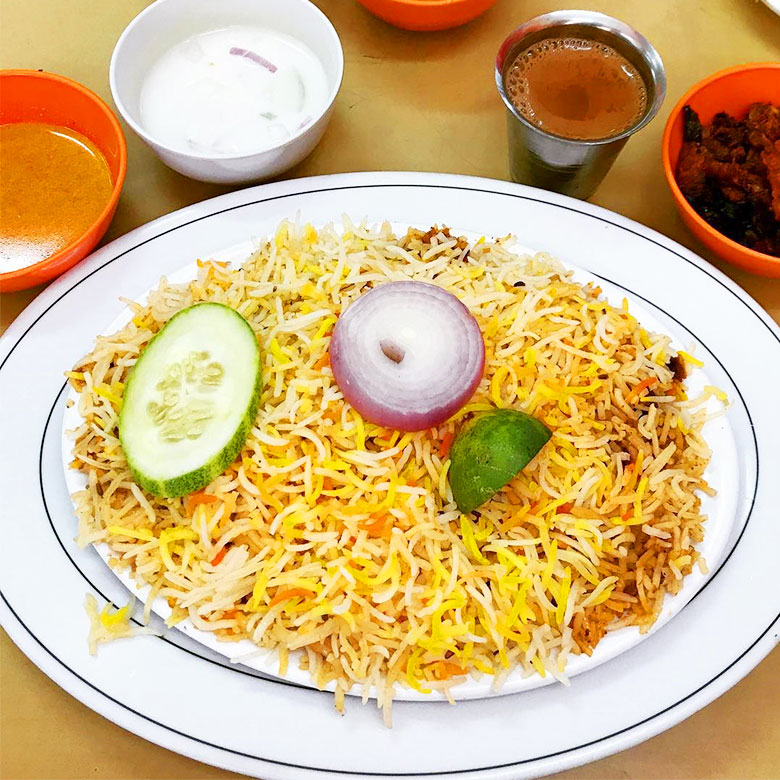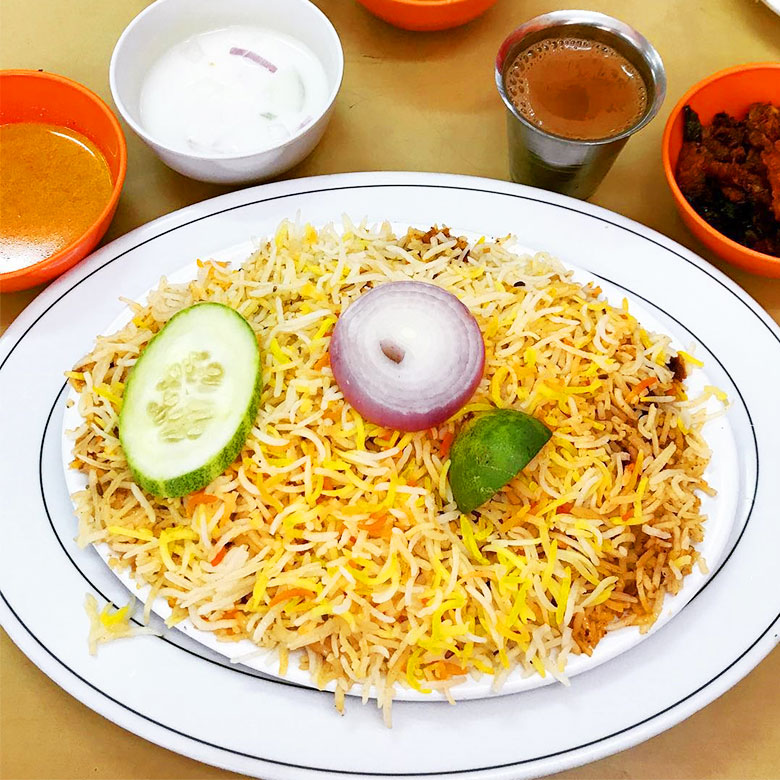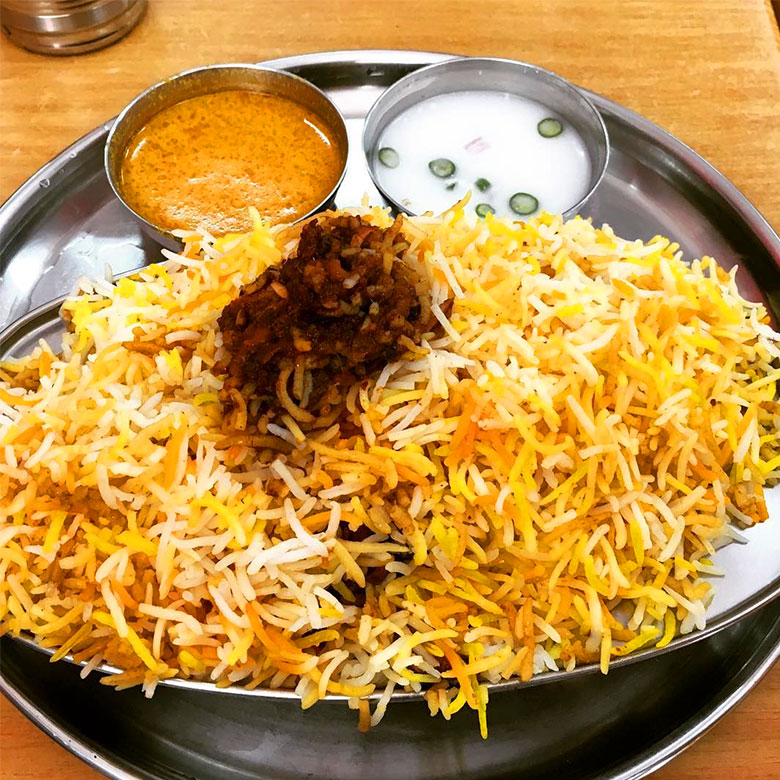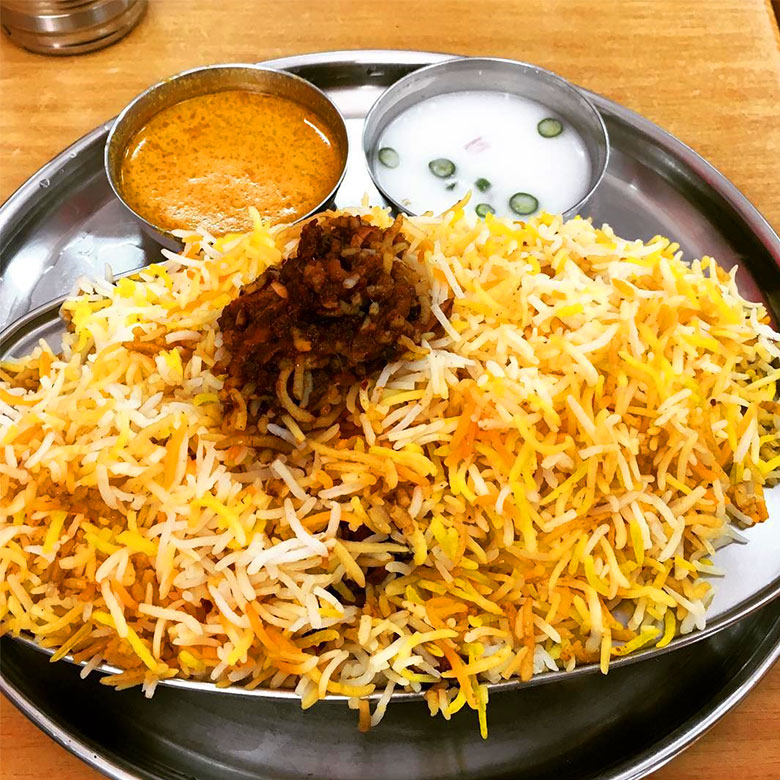 If you are a briyani aficionado, drop by Hyderabad Briyani House for a plate of fragrant rice and a sumptuous spread of meat delights. Interesting meat dishes like deer, quail and hare are absolutely rare to find but the flavours will certainly leave you feeling satisfied.
Address: 46, Behind Palm Court Condominium, Jalan Berhala, Brickfields, Kuala Lumpur
Hours: 6.45am-10.30pm, daily
9. Liza Briyani SS15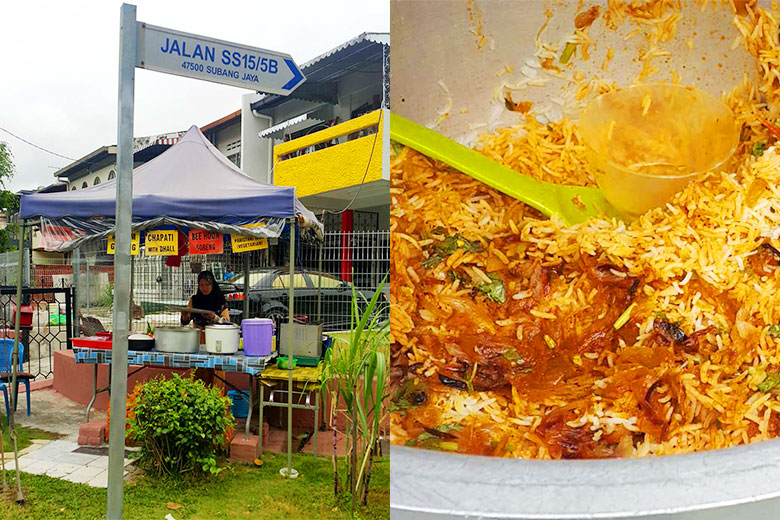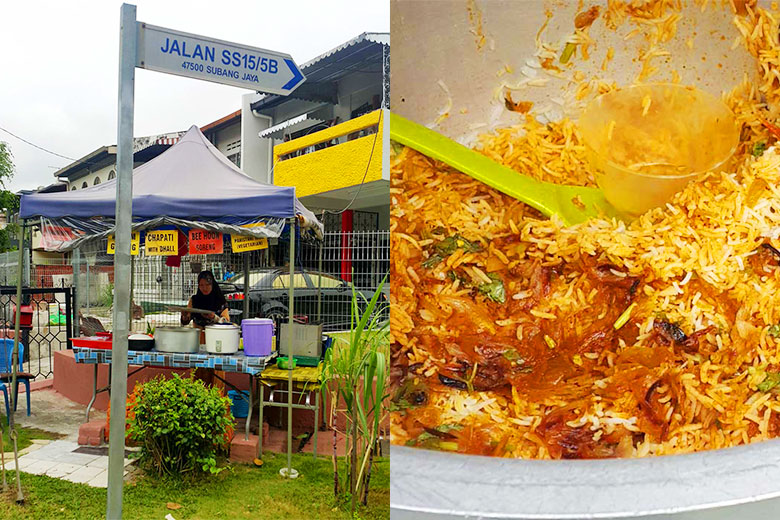 SS15 is known to be a haven for all foodies out there and it is also home to one of the best biryani in town. Located at an intersection, Liza sells her biryani just outside of her house. She cooks her signature Chicken Masala first, which later on – adds into the half cooked rice with boiled eggs and cilantro. It being a home-base business, it's best you opt for take-away. Her mutton biryani is only available on Fridays.
Address: Intersection Jalan SS15/5B & Jalan SS15/5G, Subang Jaya
Hours: 11.30am until sold out
10. Om Pot Biryani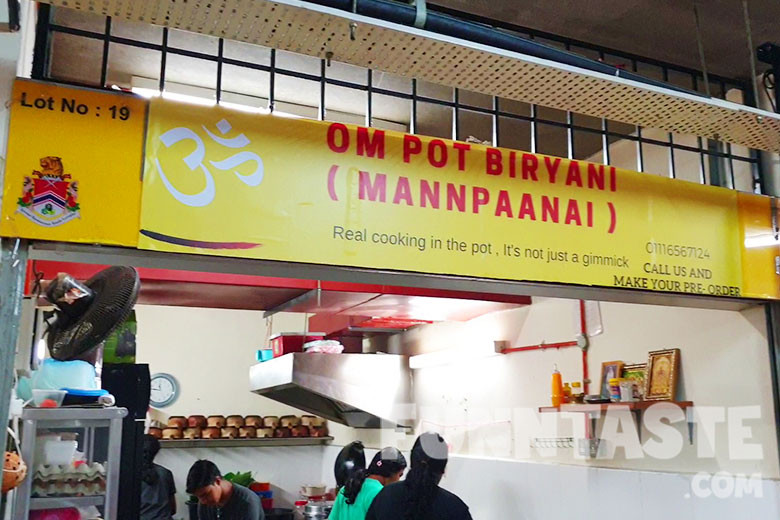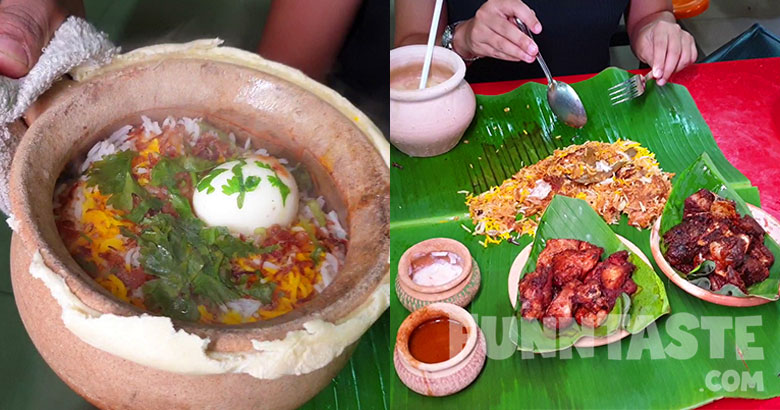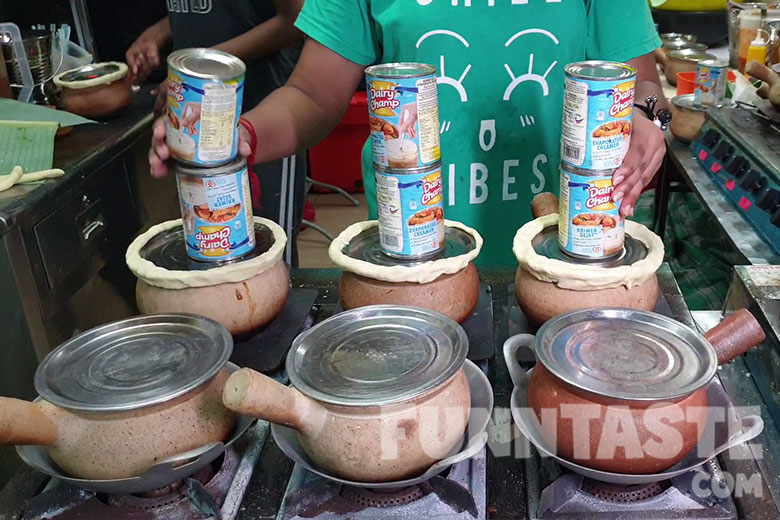 Located around the busy street of Brickfields, this hawker stall turns into a bustling daytime dive serving their signature dish: Mud Pot Biryani. Run by 5 sisters, Om Pot Biryani serves a variety of biryani dish in mud pot. The two must try are Chicken Varuval Biryani and Mutton 65 Biryani. The rice is cooked together with 25 herbs and spices, and also meat giving you an extra punch of flavours altogether.
Address: Lot 19, Medan Selera Kompleks TLK, Brickfields, 50470, Kuala Lumpur
Hours: 12pm-10pm, closed on Mondays