Food & Drinks
Tony Roma's 2018 Festive Sharing Platters From RM36 Per Pax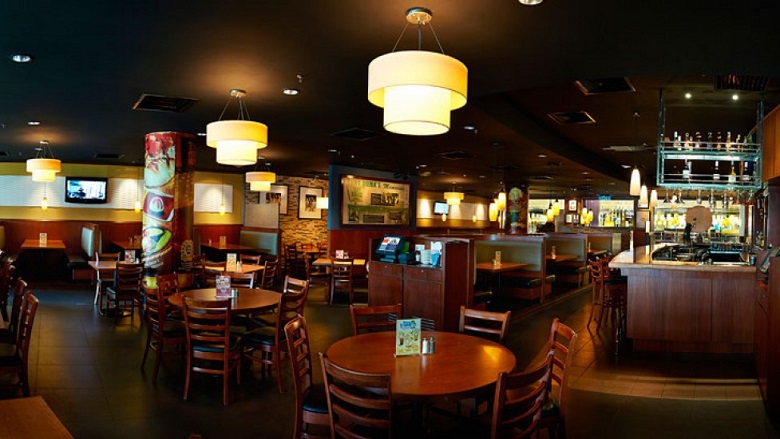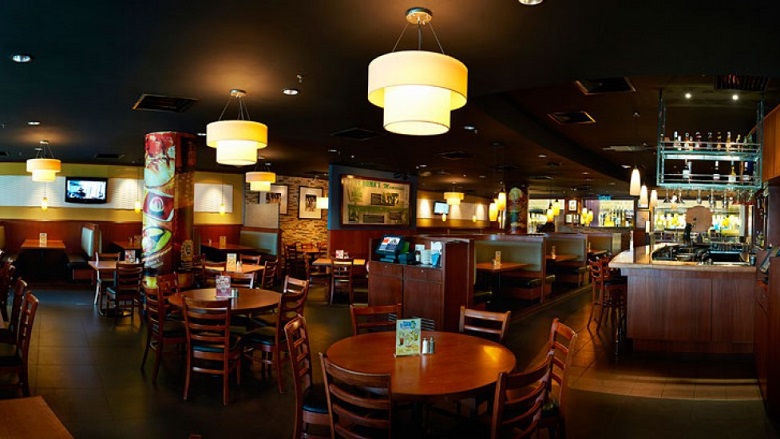 In conjunction to the festive season, Tony Roma's has released its yearly Festive Sharing Platter. This promotion is suitable for those who're planning to dine here with family or a group of friends. We managed to sample 2 of the most popular dishes in this promotion – Meriah Platter and Nikmat Platter.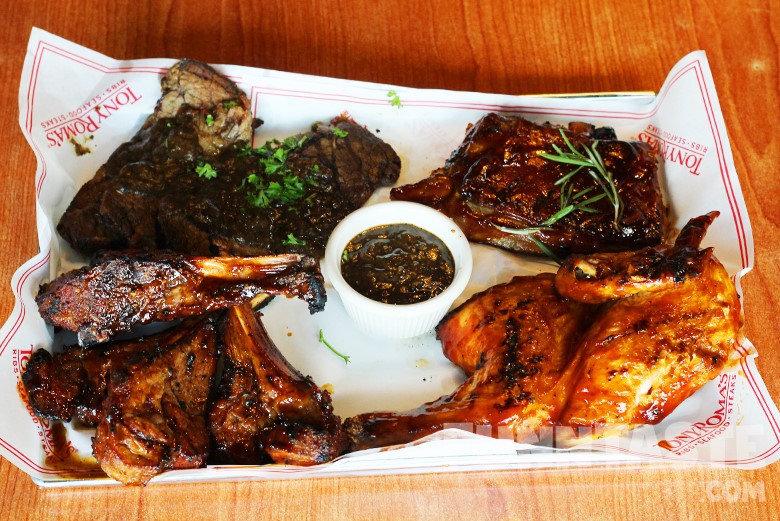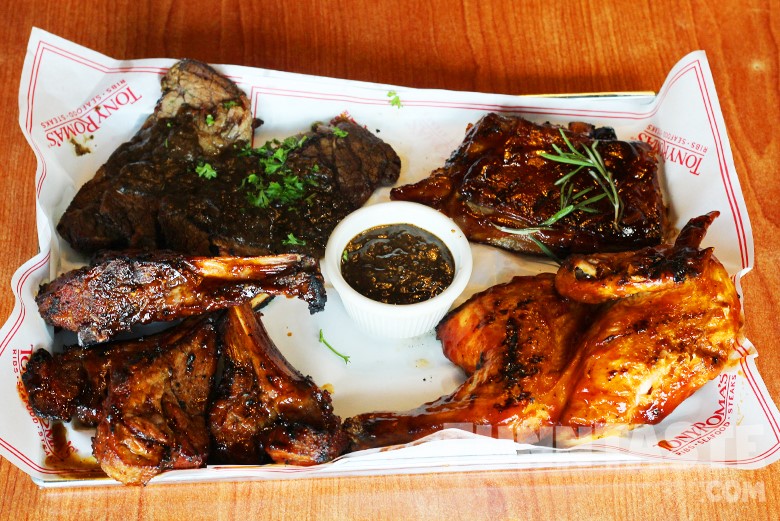 Meriah Platter @ RM180
The Meriah Platter is suitable for 4 to 5 people and comes with a variety of meat dishes  – Beef Brisket, BBQ Chicken, Lamb Shoulder with agave plum sauce and Lamb Ribs with honey plum sauce.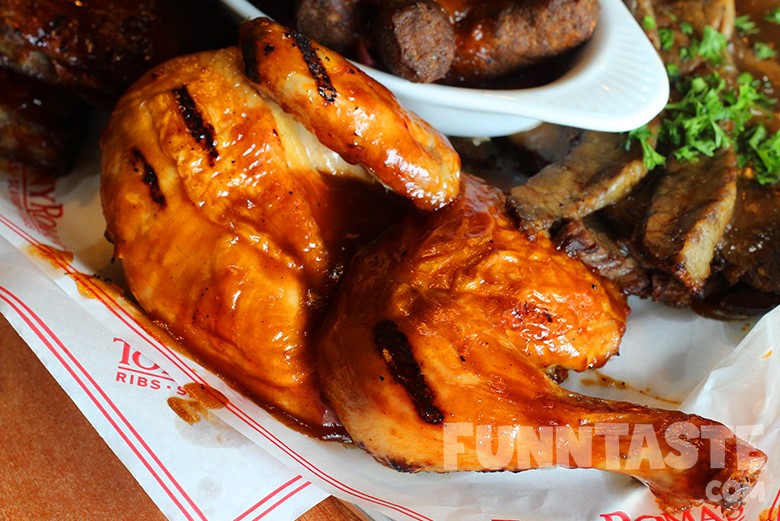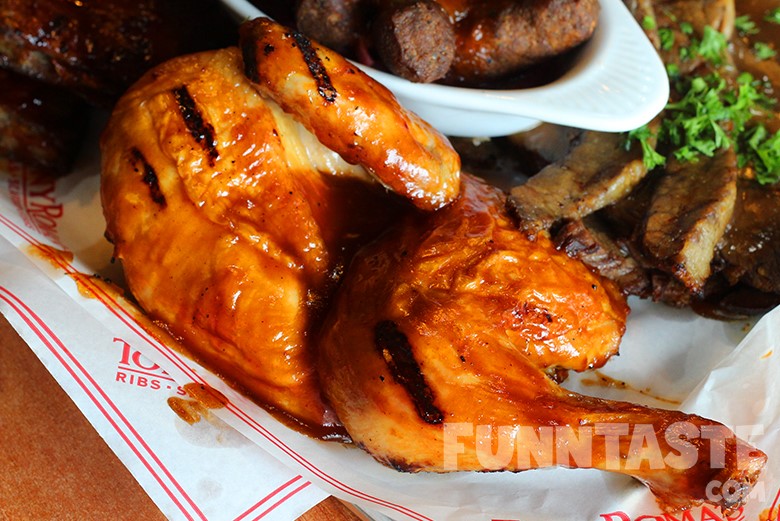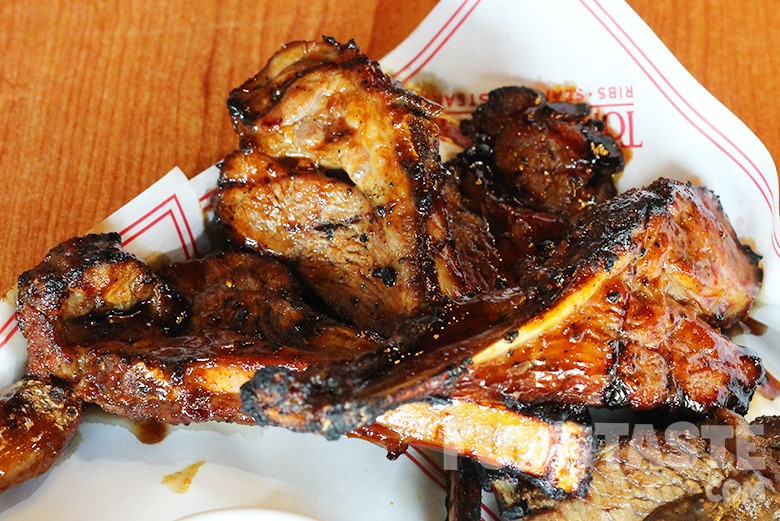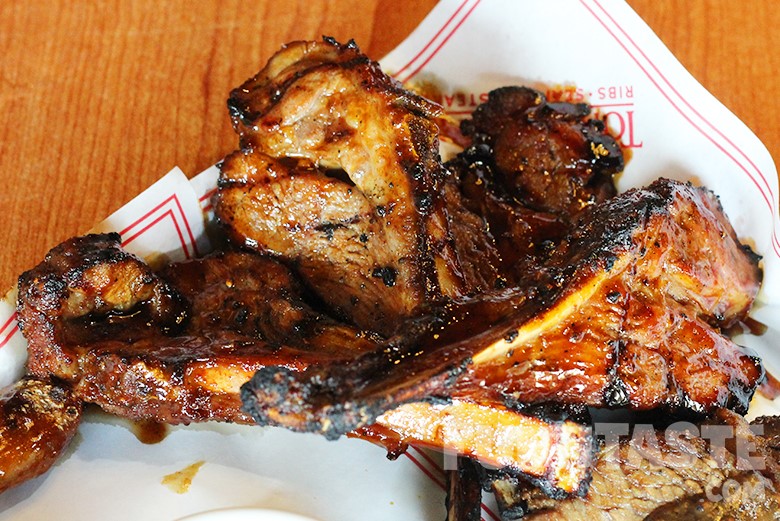 The Lamb Shoulder stood out the most as we felt it was really well made. The added agave plum sauce help elevate the meat. Lamb Ribs was quite flavoursome as well, albeit chewier than expected.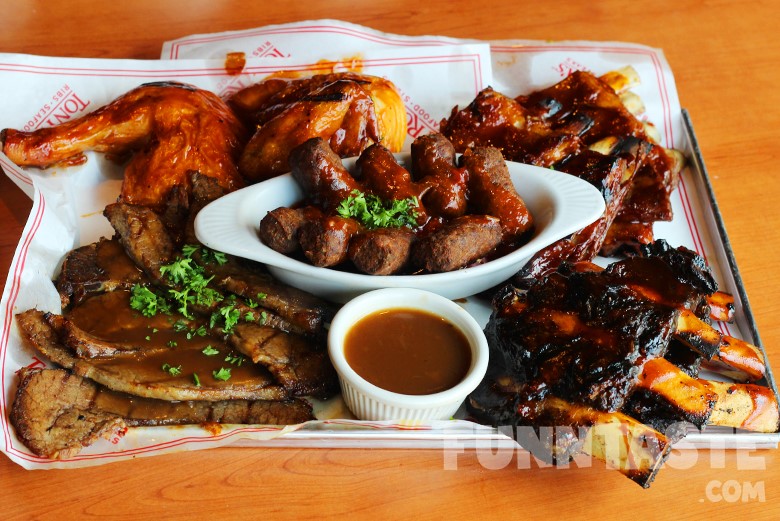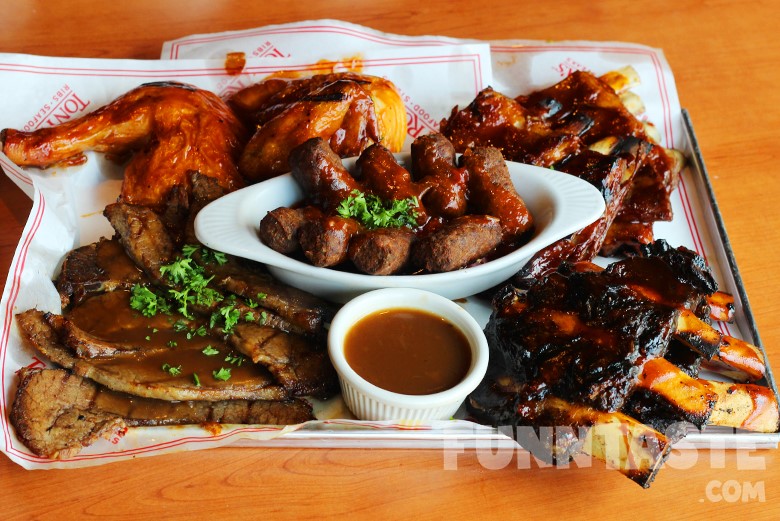 Nikmat Platter @ RM280
The Nikmat Platter is the biggest set in this promotion and could be shared in a group of 6 to 7 people. The presentation of this platter was good and the vibrant colours of the meats was alluring. This platter came with Beef Brisket, Lamb Shoulder, BBQ Chicken, Lamb Ribs Full Slab and Beef Riblet.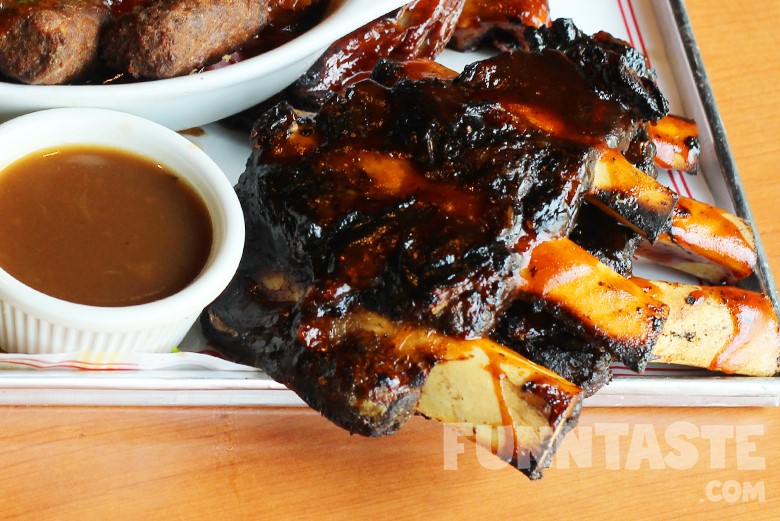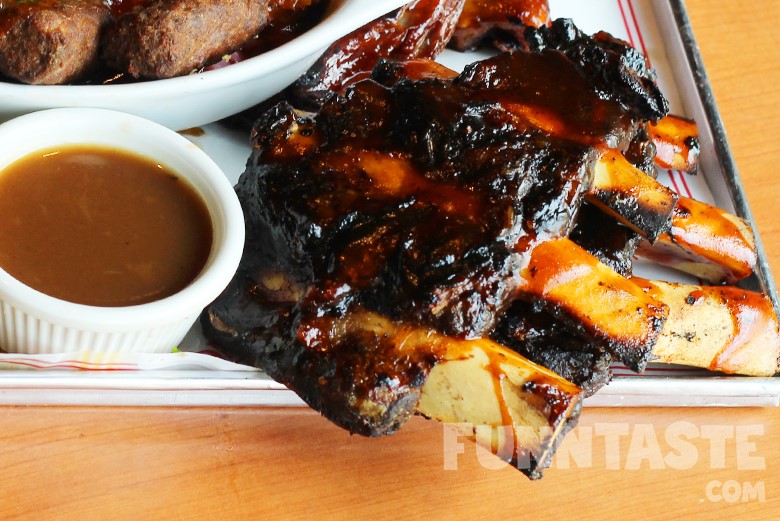 If you are a ribs lover, the Beef Riblet in this dish will definitely satisfy your taste buds. It had a heavenly glaze and was fork tender. The meat was well marinated in Tony Roma's signature sauces.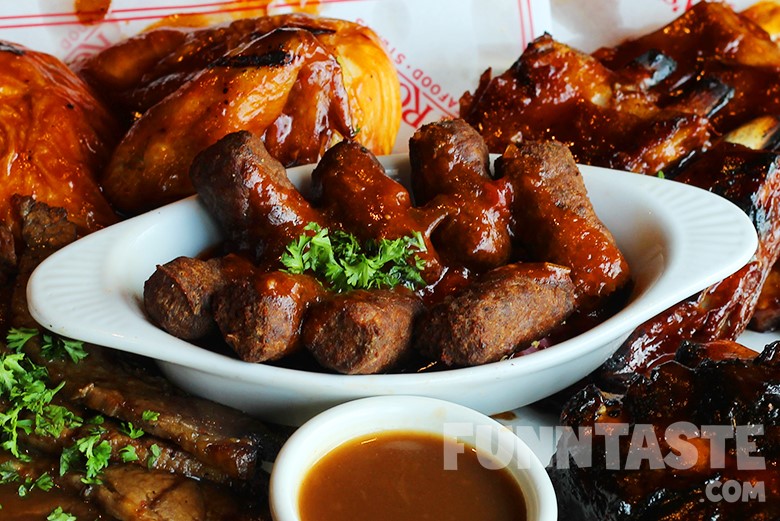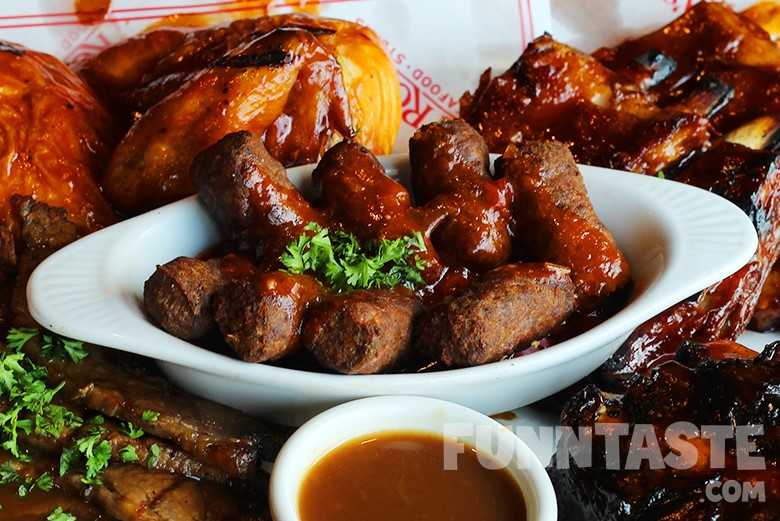 Surprisingly, the best part of the Nikmat Platter was the Marinated Lamb Cevapi. It's served without bun or a pita beard because these sausages are jam packed with some much flavours you could just eat them on its own.
Unfortunately none of the platter dishes came with sides unless you're willing to top up RM5 for each side dish. Side dishes include broccoli, mash potatoes, chicken pasta and rice.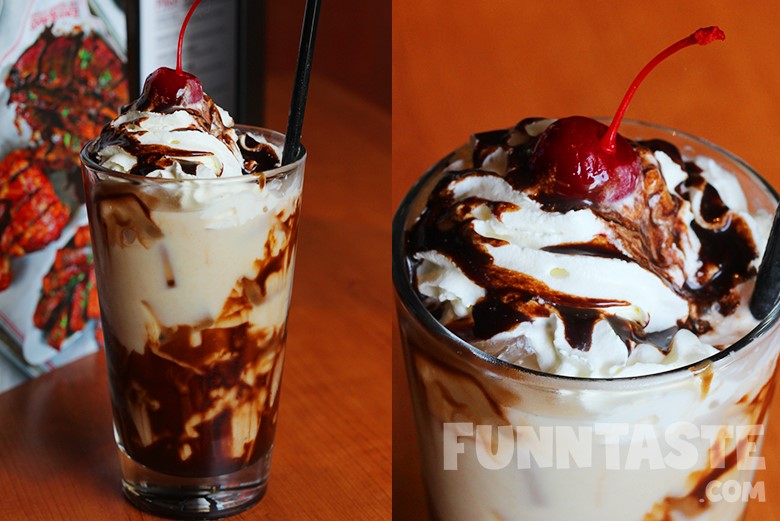 What better way to wash down the meat and sauces than a nice cold drink? The Kurma Banana Chocolate @ RM17.80 caught our attention because of its unique name. It was indeed nice, creamy and refreshing!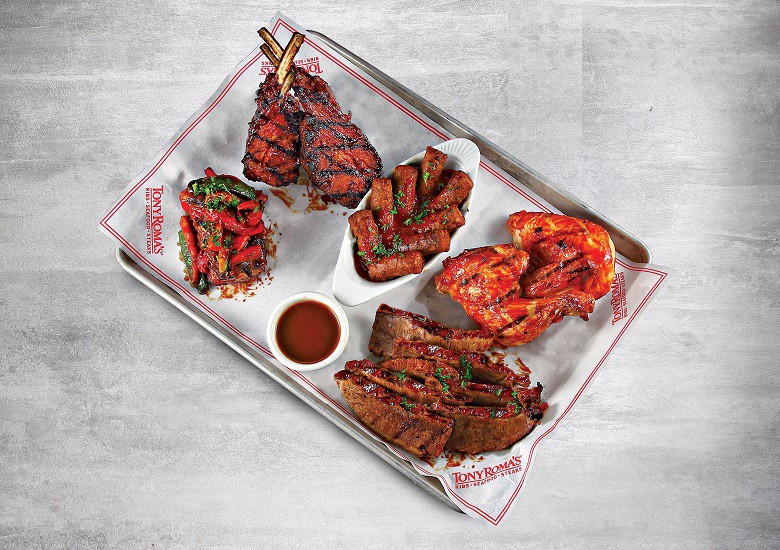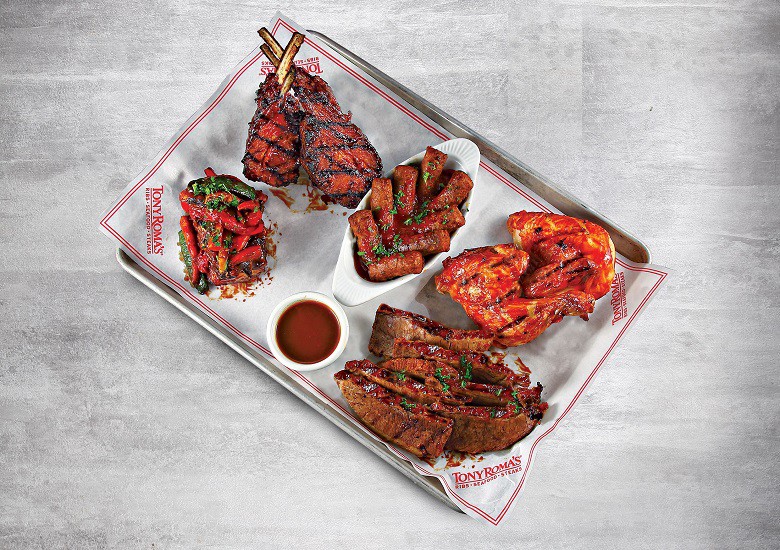 Apart from the two platters mention above, Tony Roma's also offers Syukur Platter (RM220) which is suitable for a group of 5 to 6 people. This platter comes with Beef Brisket, Lamb Shoulder, BBQ Chicken, Beef Short Rib and Lamb Cevapi.
Tony Roma's Festive Sharing Platter is available from now until 17 July 2018.