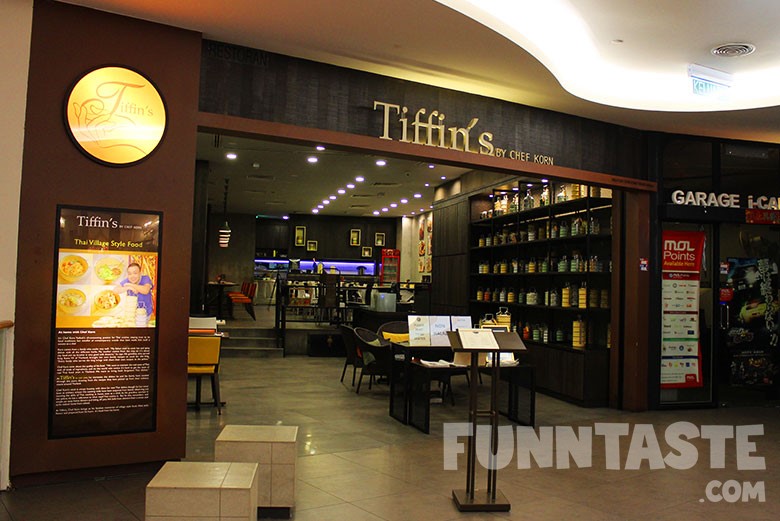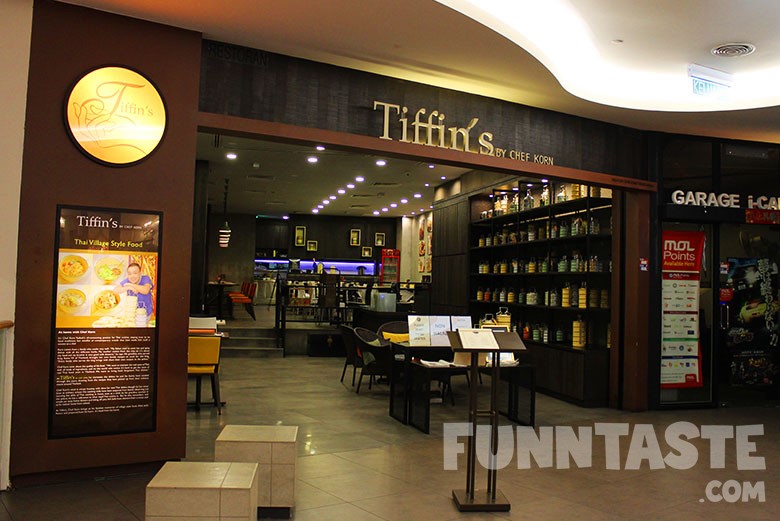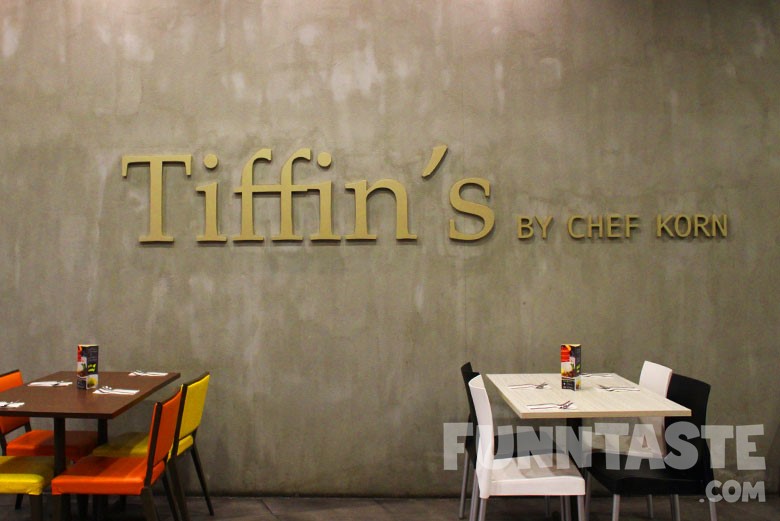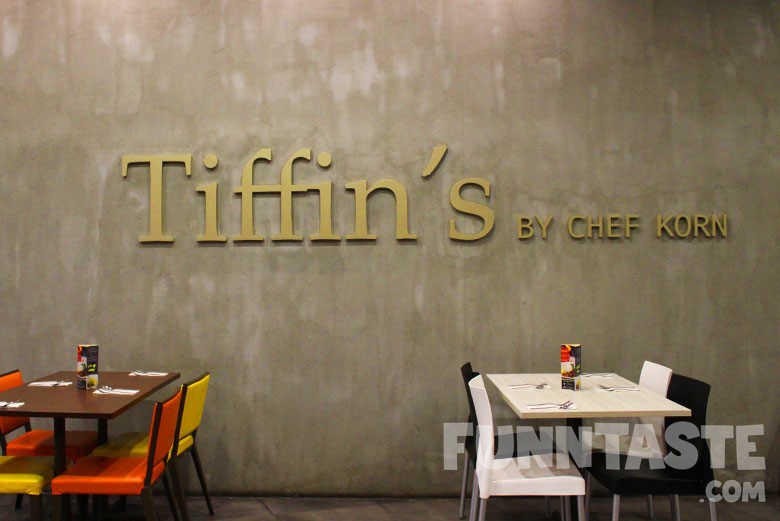 When you think of Thai restaurants in Mid Valley Megamall, you may not think you have many options. But if you explore further into the mall, you will be pleasantly surprised.
Located on the 3rd floor, Tiffin's By Chef Korn is one of the most interesting Thai restaurants in Mid Valley Megamall, bringing Thai village food and delicacies to foodies. Their unique presentation of Thai dishes in tiffin carriers is what makes this Thai restaurant stands out.
Tiffin's is set up very much like a regular casual Thai restaurant, with various colours of tiffin carriers showcasing in the shelves at the restaurant's entrance.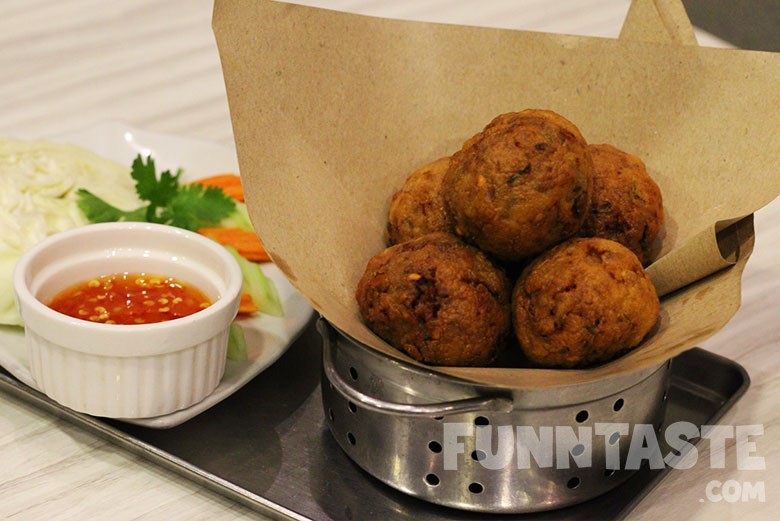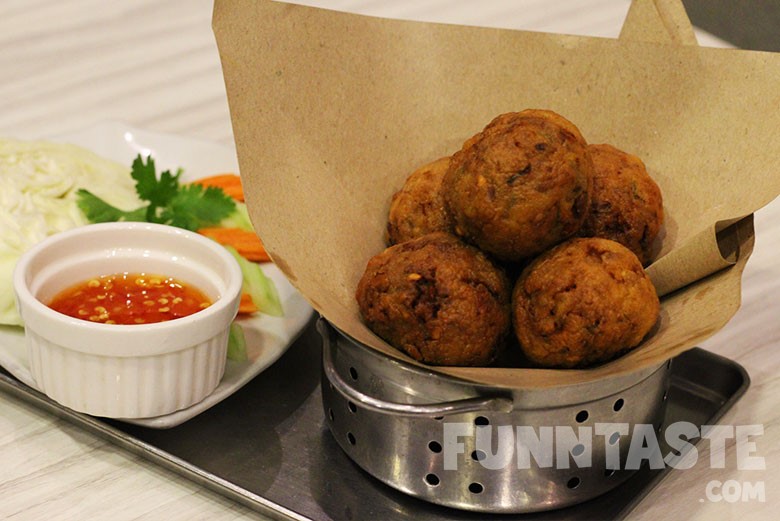 To begin our meal, we tried the highly recommended Fire Balls (RM18.80). Each serving came with 5 pieces of deep fried minced pork, infused with dried chilli, coriander, shallots and ground roasted rice. We felt it was quite delicious. Every ball had a good balance of spicy and savouriness.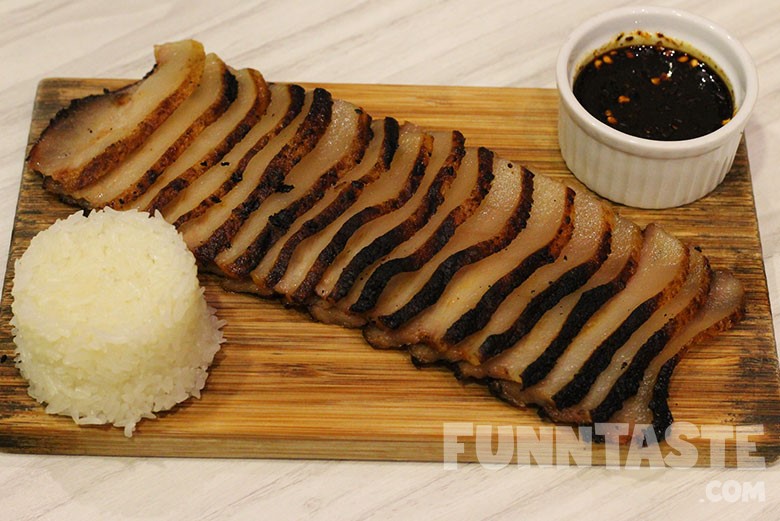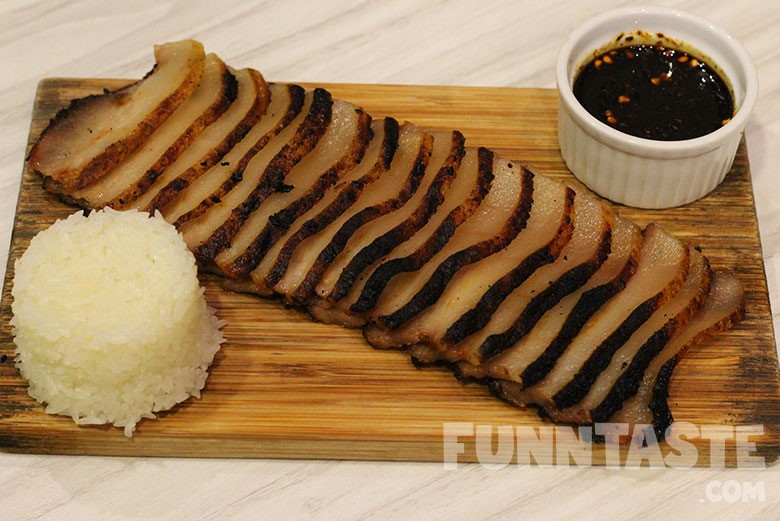 Another best seller in the appetizer category, Grilled Pork Neck (RM23.80) was too good to be missed. Served with a small chunk of steamed glutinous rice, this beautiful platter of glistening pork fillet was well marinated. It had a tiny charred flavour to it. Don't forget to dip it in the special sauce served at the side for enhanced flavour.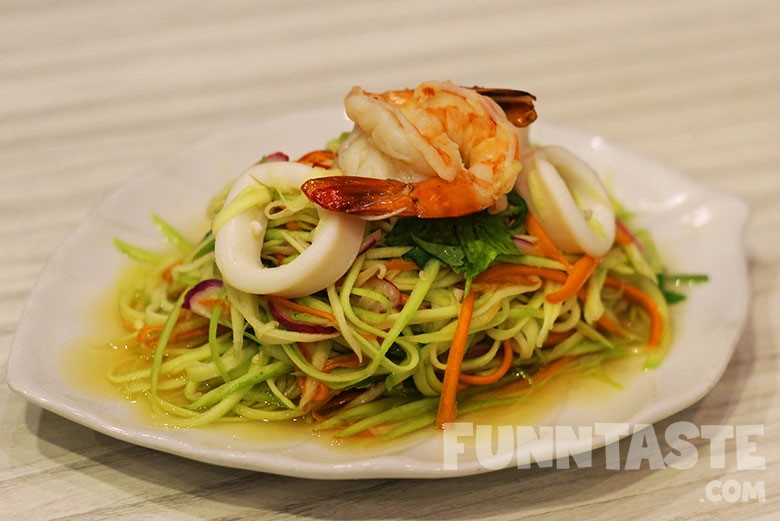 For something a little tangy and refreshing, the Mango Salad (RM18.80) is your best bet. The mango was a little bit ripe which gave this entire salad a nice sweet and sour taste.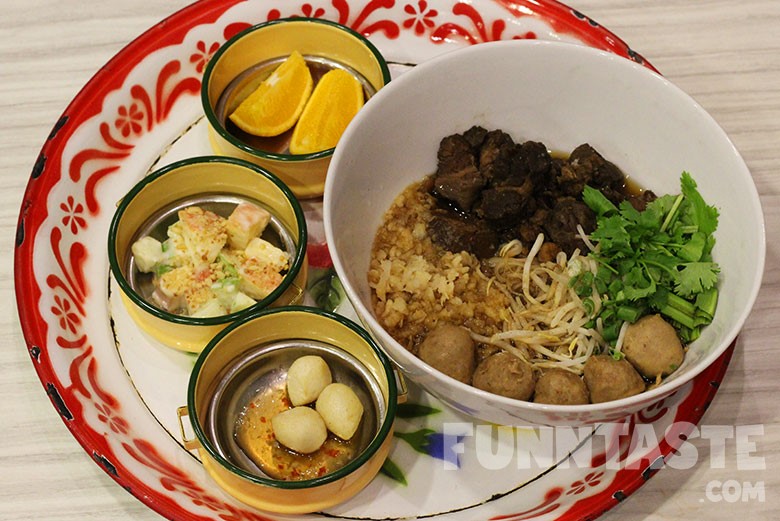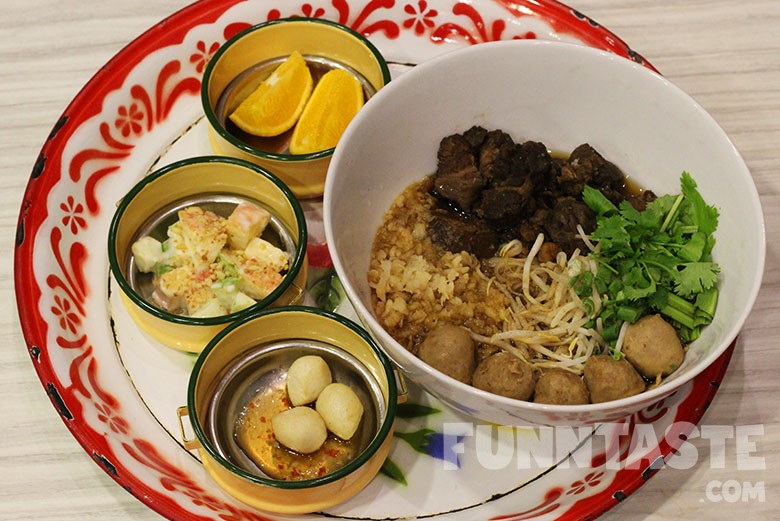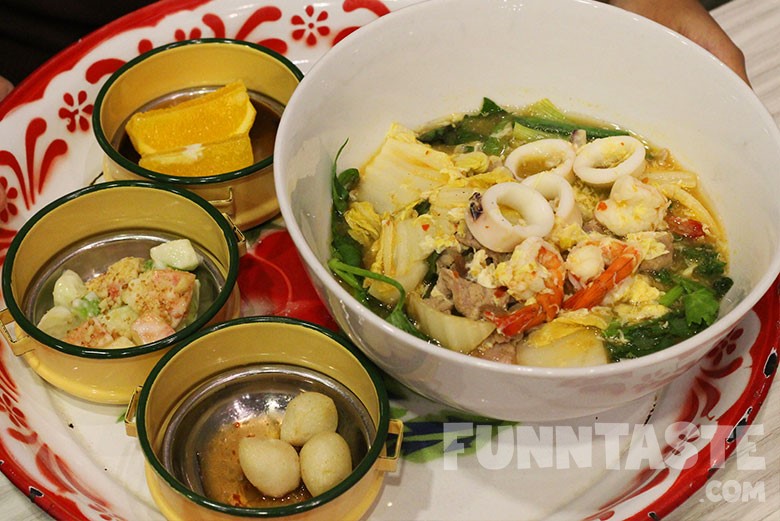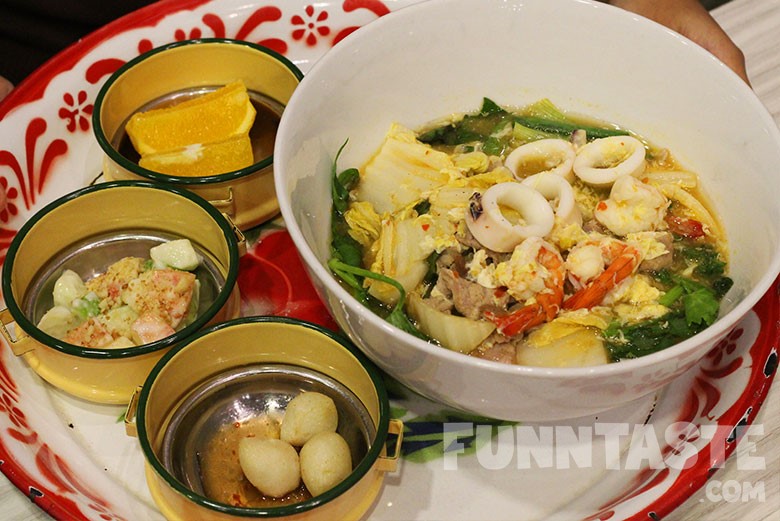 Noodle dishes such as the Beef Ball Noodles (RM25.80) and Tiffin's Style Suki-Yaki (RM23.80) were both equally huge and served with 3 appetisers or fruits of the day.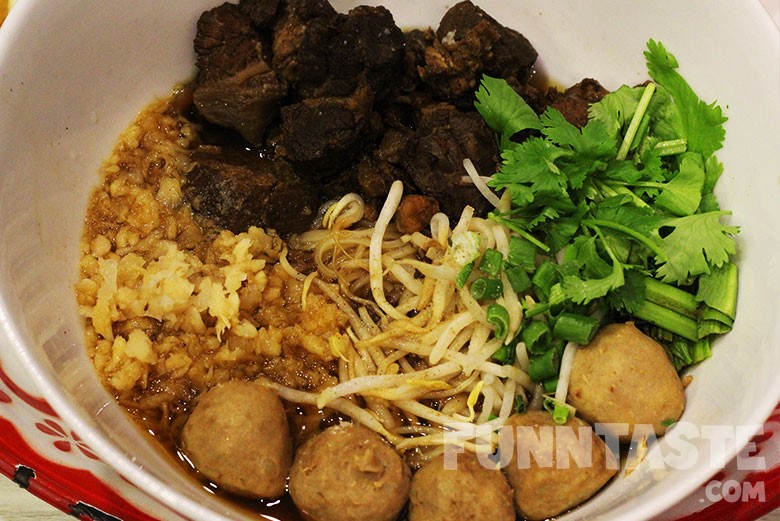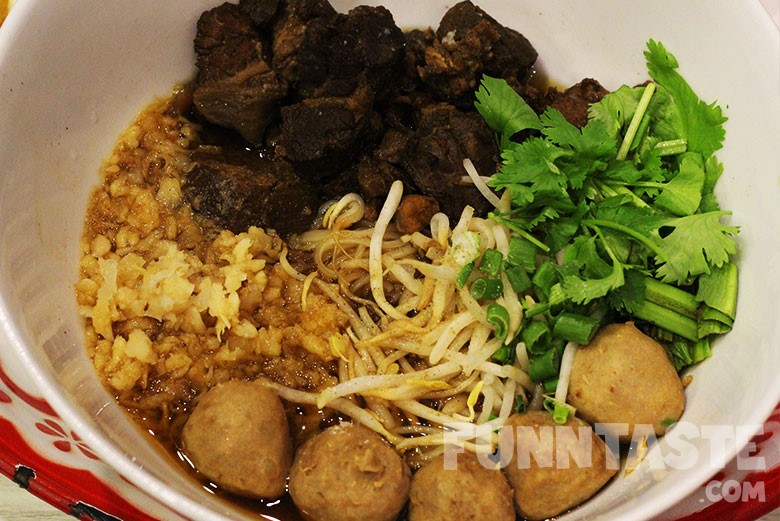 The beef noodle stood out with its flavour packed beef broth and tender beef cubes. While the suki-yaki was not up to expectation, we reckon it might suitable for those who prefer something not spicy but still Thai-ish. Also as you can tell by the picture, the restaurant was very generous when it comes to toppings in the dishes.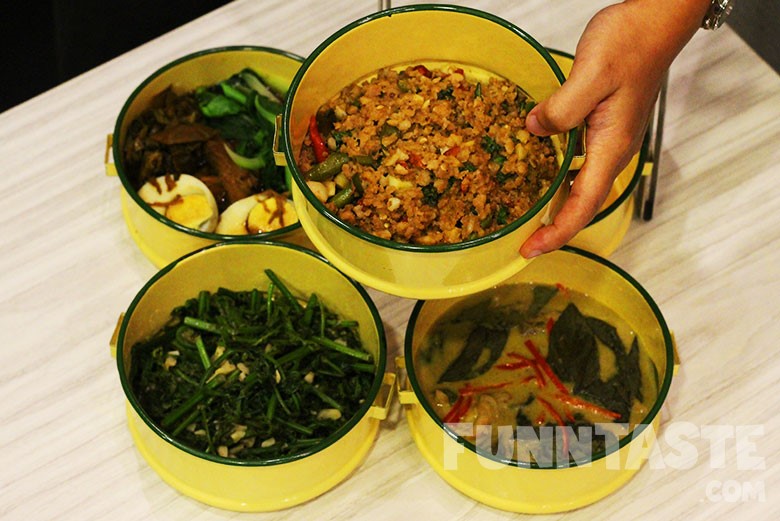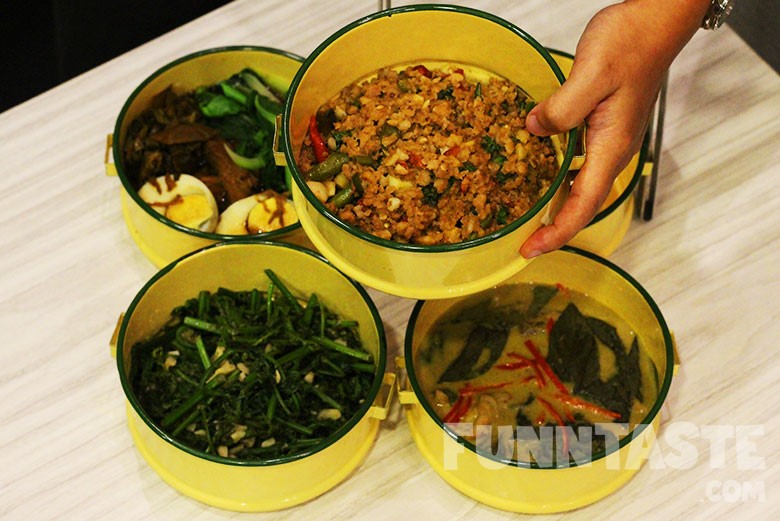 We also had a go at the a la carte Tiffin Carrier set where you need to choose 3 (minimum) dishes from the list to make a complete meal. This is how dishes were served in the Thai villages back in the olden days.
The ala carte Tiffin Carrier dishes we had were:
Stir Fried Paku with Shrimp paste (RM16.80)
Spicy Thai Basil with Minced Pork (RM23.80)
Green Curry Pork (RM25.80)
Stewed Pork Knuckle (RM28.80)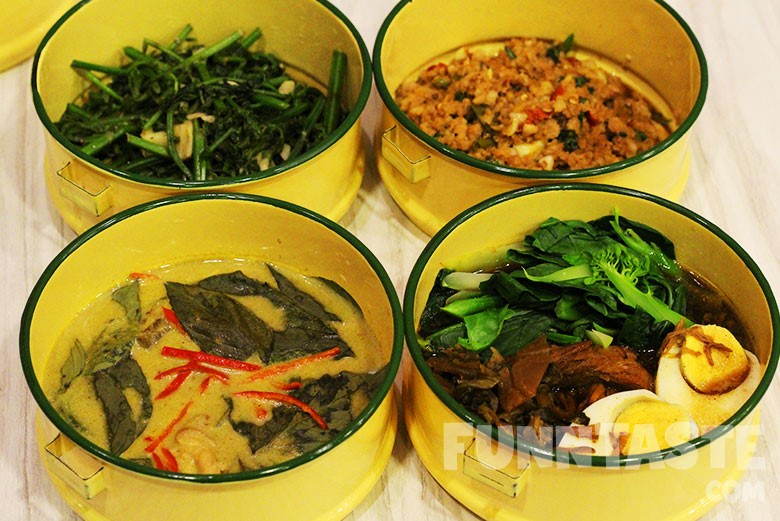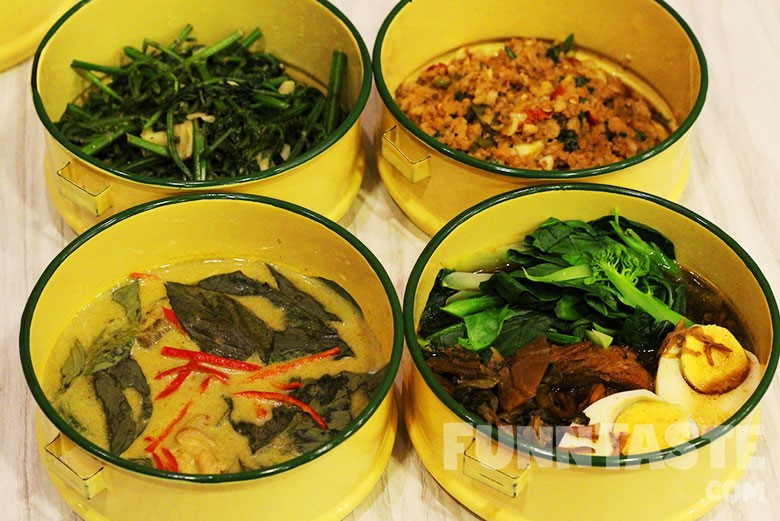 Stewed Pork Knuckle was without a doubt our favourite among the 4. The braised pork meat was super tender, aromatic and flavourful. The Green Curry Pork was enjoyable too as the curry broth was not overly spicy and paired well with rice.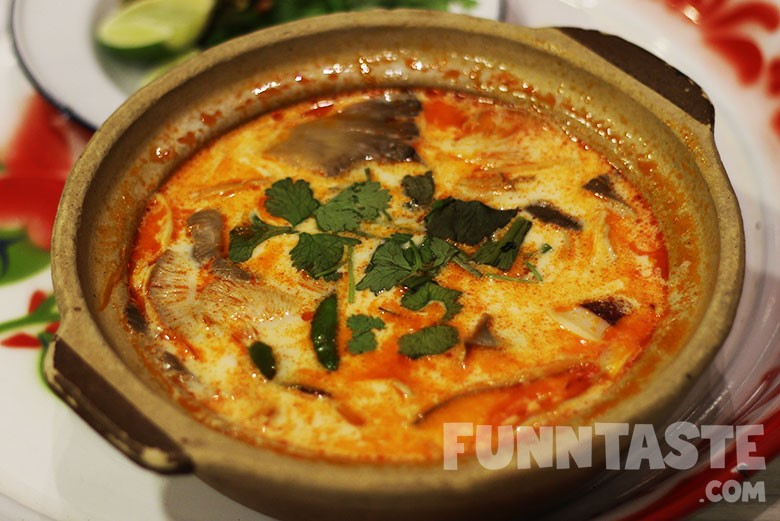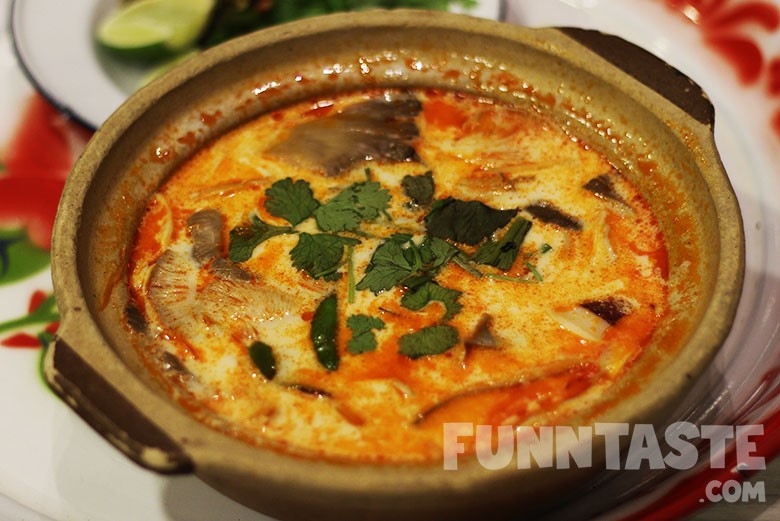 To finish off our Thai dining experience, we tried the Seafood Tom Yum (RM28.80). The soup had a little bit of heat but is not overly spicy. A small plate of chopped chillies is placed on the side for customers to put it according to their preferred level of spiciness. Needless to say we dumped it all. If you like spicy food like us, you will probably like the hints of spicy kick in this dish.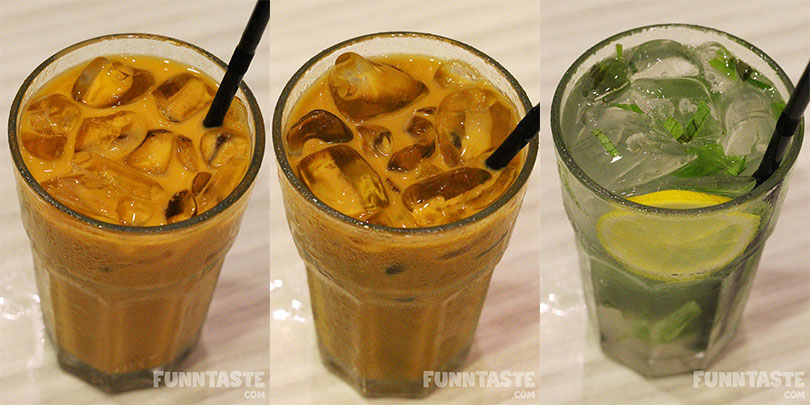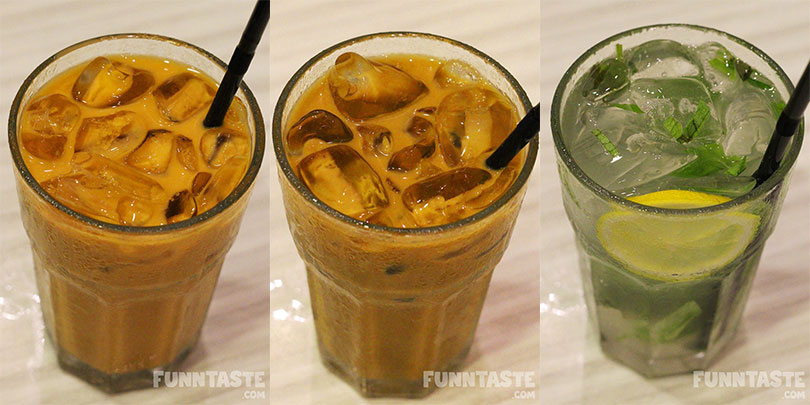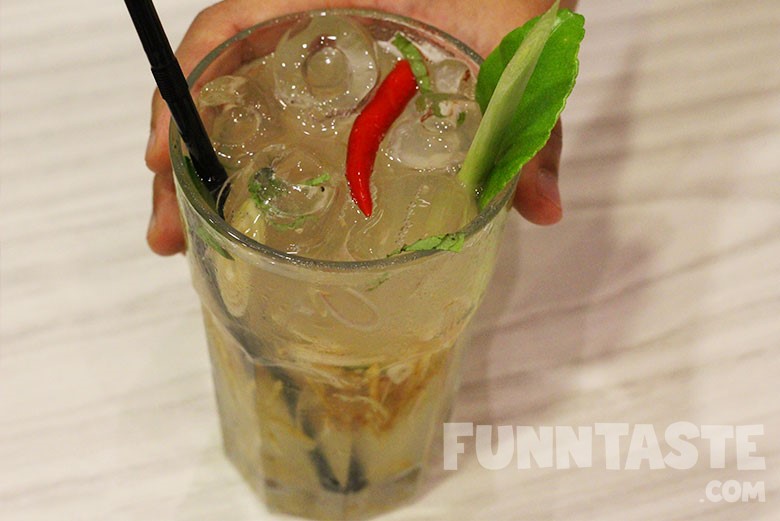 A wide array of drinks is available in the menu, from the usual Thai Milk Tea (RM7.80) to Thai Black Coffee (RM6.80), and Lemon Basil Mojito (RM9.80) but what caught our attention was the Tom Yum Mojito (RM9). Decorated with a slice of chilli on the top, this drink was nothing like an actual Tom Yum, rather it was refreshing and zesty.
Verdict
Tiffin's By Chef Korn is certainly one of the most respected Thai restaurants in the Klang Valley. The restaurant has received awards from Malaysian Tatler. We respect the culinary team for going out of its way to put a modern twist on the Thai village dishes such as the Pork Neck and drinks like Tom Yum mocktail.
Portion size was quite satisfying and the pricing seemed to be slightly on the higher side for a Thai restaurant. However if you compare Tiffin's with most restaurants in Mid Valley we would say the dishes are fairly priced and certainly affordable by the mall's standards.
This article is written in collaboration with Tiffin's by Chef Korn.
More Info
Tiffin's by Chef Korn
T068 & T069, 3rd Floor,
Mezzanine Floor (North Court),
Mid Valley Megamall,
Kuala Lumpur
Cuisine: Thai
Operating Hours: 10.00AM – 10.00PM, Daily
Phone Number: +603 2201 7368
Facebook: facebook.com/tiffins.com.my