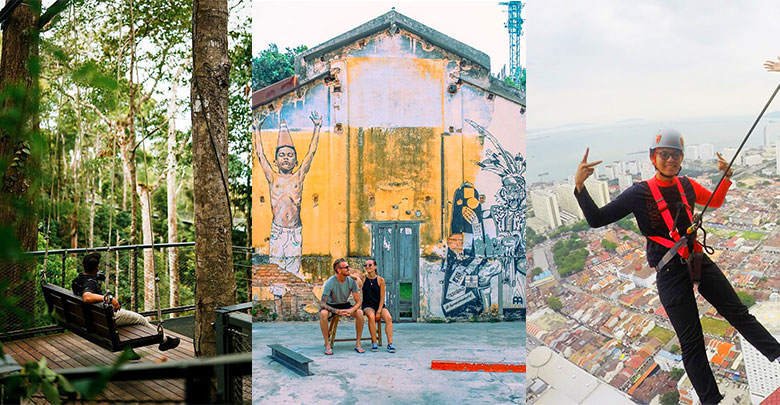 Penang is a world-renowned exotic holiday destination. Ringed by the natural scenery and full of hidden gems, this paradise offers diversity of culture, blend of historical heritage, modern urban city life, and so much more.
While Penang is popular for its countless of food offerings from different culture, there's more to Penang than just food.
Here are the 8 Things To Do In Penang Aside From Food Hunting. Be sure not to miss any of these exciting things you can do the next time you visit Penang.
1. Experience the Wonder of Pandora World at Penang Avatar Secret Garden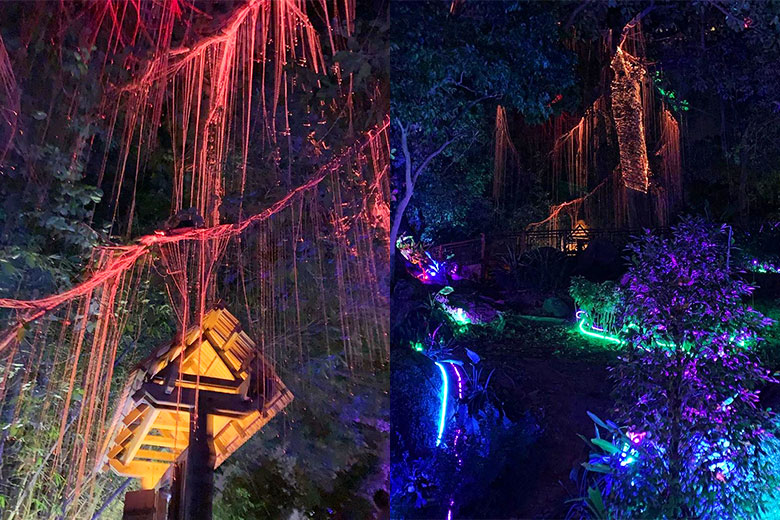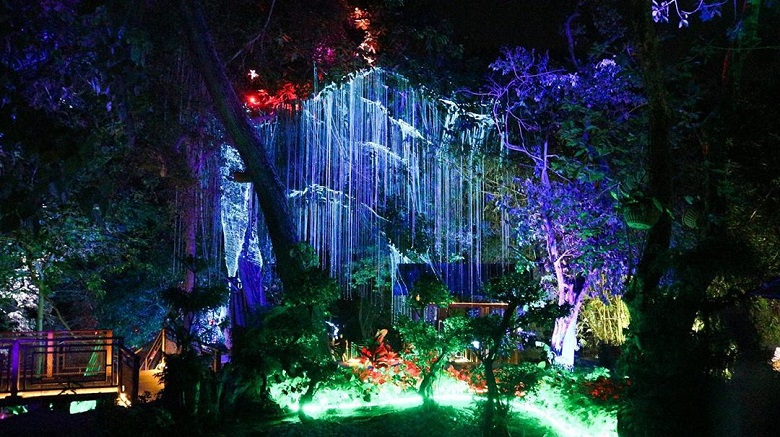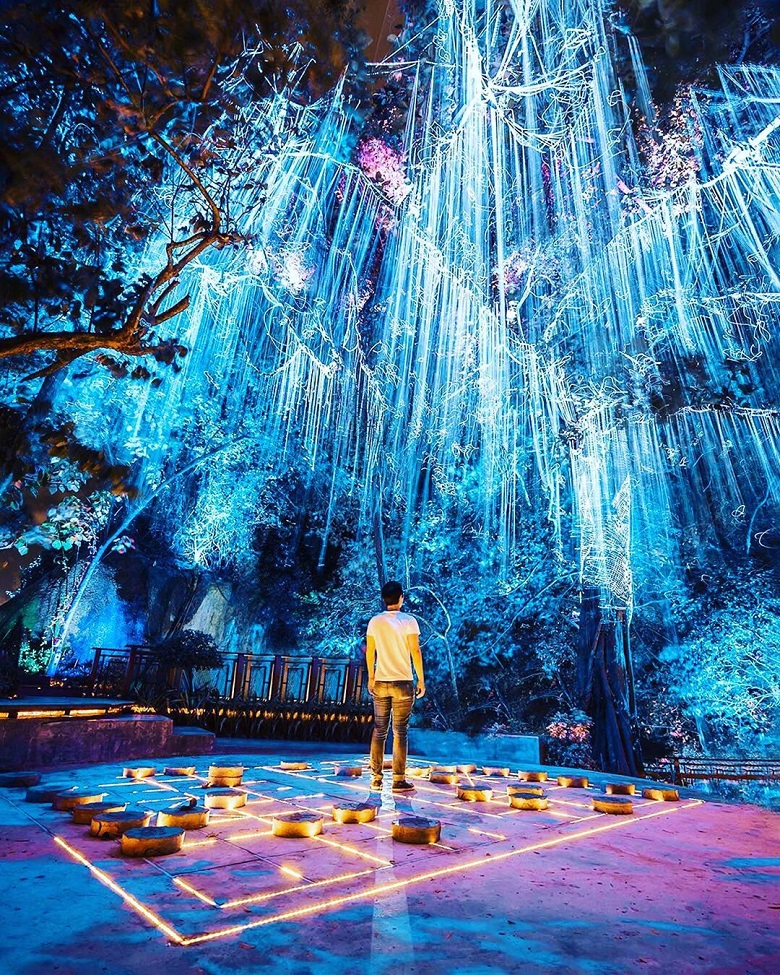 If you're familiar with the movie Avatar, you would definitely remember one of its highlights — Pandora. A mesmerizing and beautiful enchanted forest, a magical land full of wonders. Now, the latest attraction in Penang brings the movie to life with Penang Avatar Secret Garden, where you can experience firsthand a glimpse of Paradise on Earth, a garden full of dazzling colours. Get your camera ready on night mode as it is certainly going to be a night to remember!
2. Visit these eccentric museums, such as Upside Down Museum and Wonderfood Museum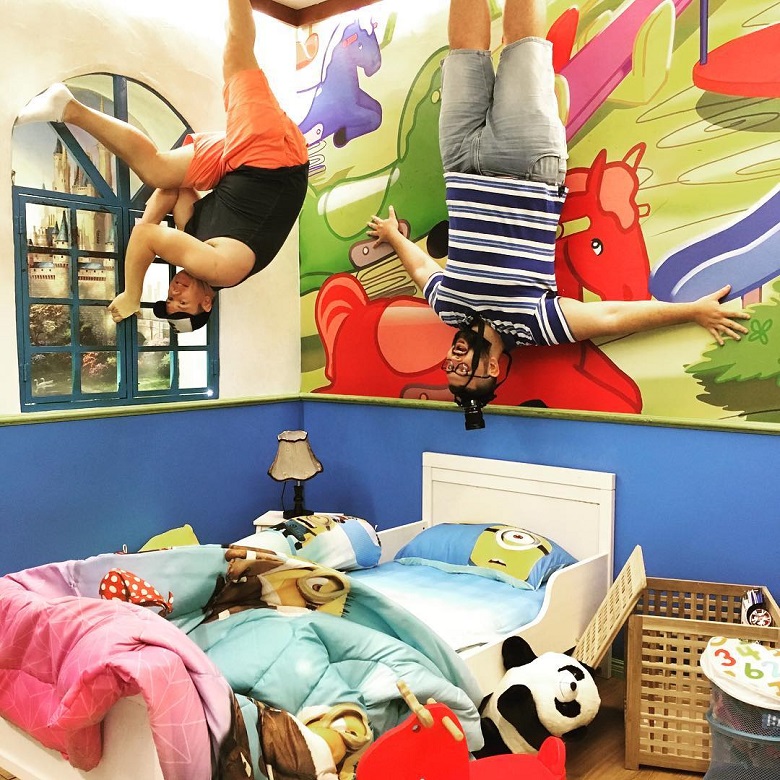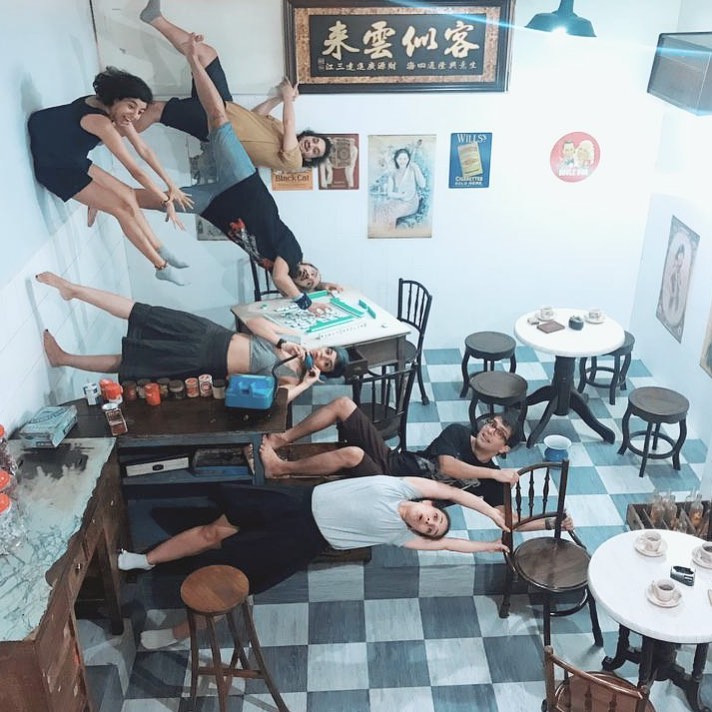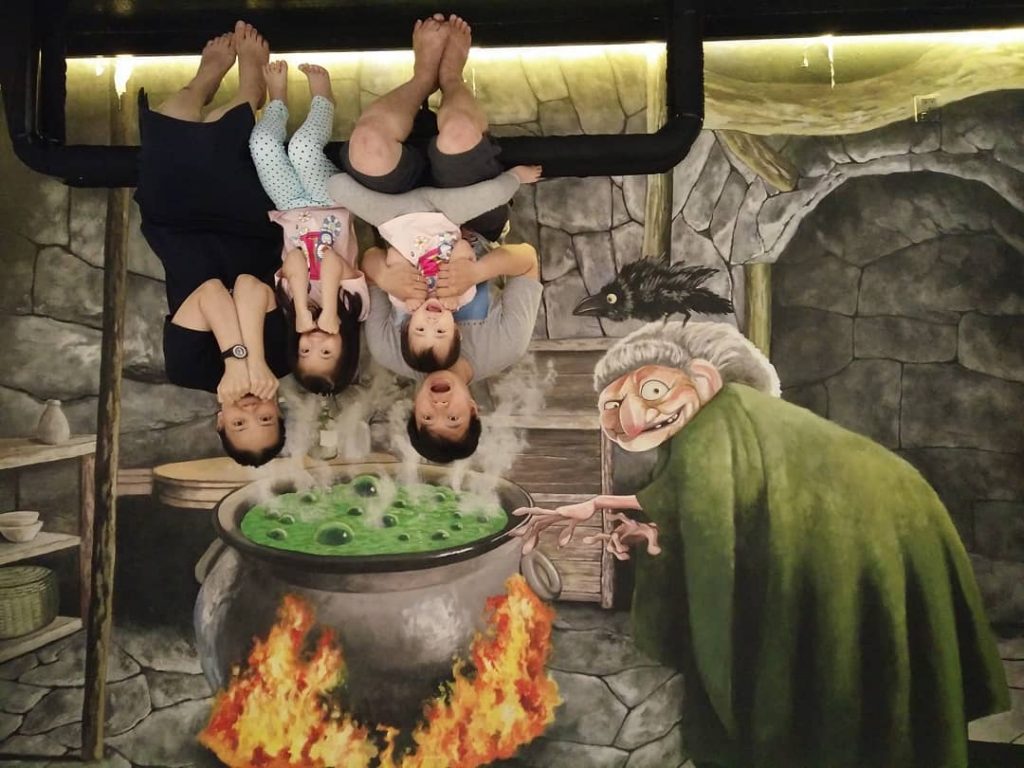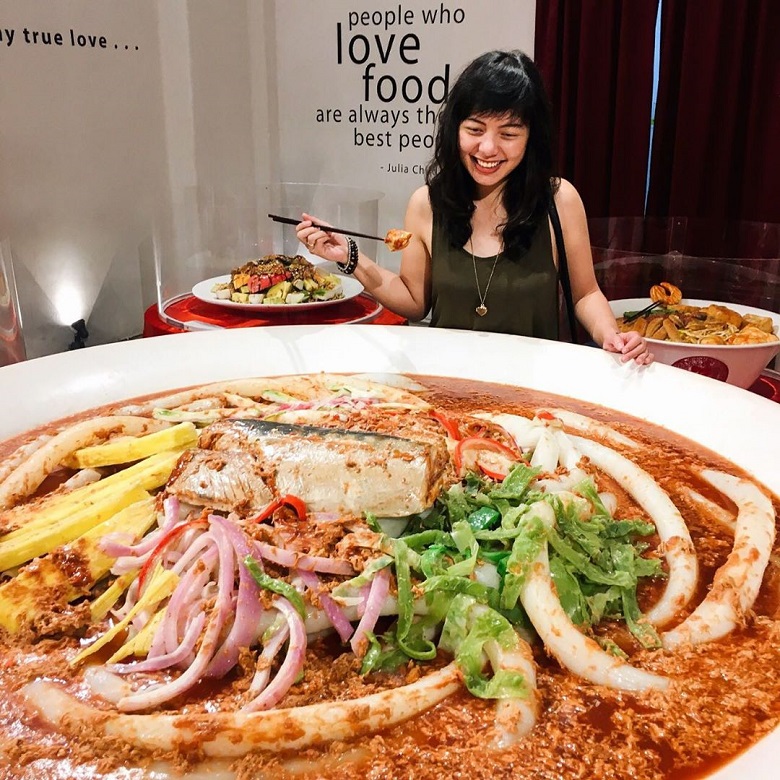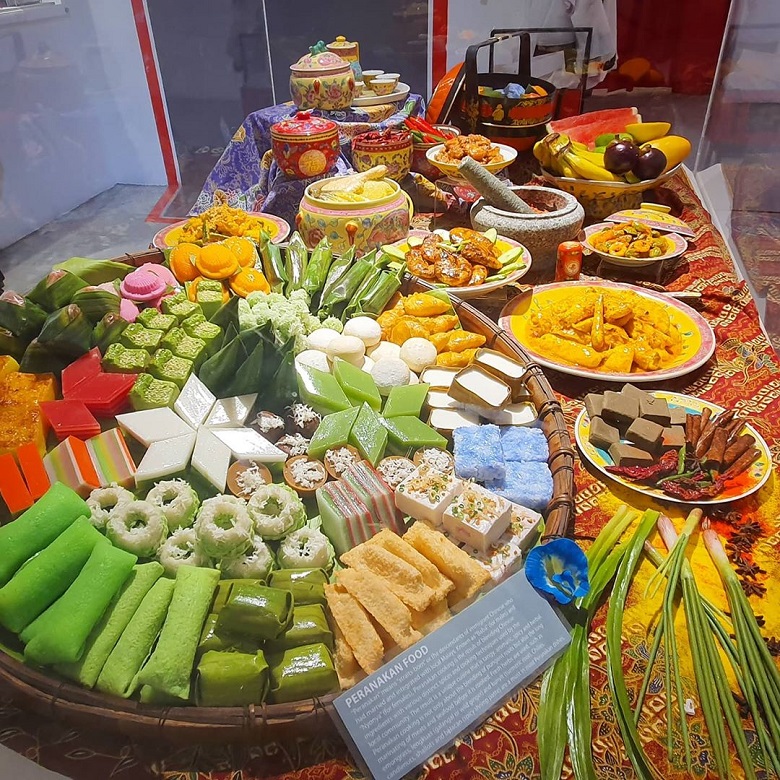 Penang is known as an island of treasure with most of its heritage buildings still retain their charm up until today. But if you are into strange things, you should not miss the trip to these weird yet unique museums that will make you feel puzzled.
To experience being tossed upside-down at without actually get tossed, Upside Down Museum is where you can bring out that Netflix's Stranger Things character in you and go for your million dollar shot(s). If strange things is not your thing, then make your way to Wonderfood Museum where you'll find food spread from different cultures of Malaysia in various sizes. Mind you, they're replicas — it is not advisable to eat them.
3. Get over your fear of height at The Top Komtar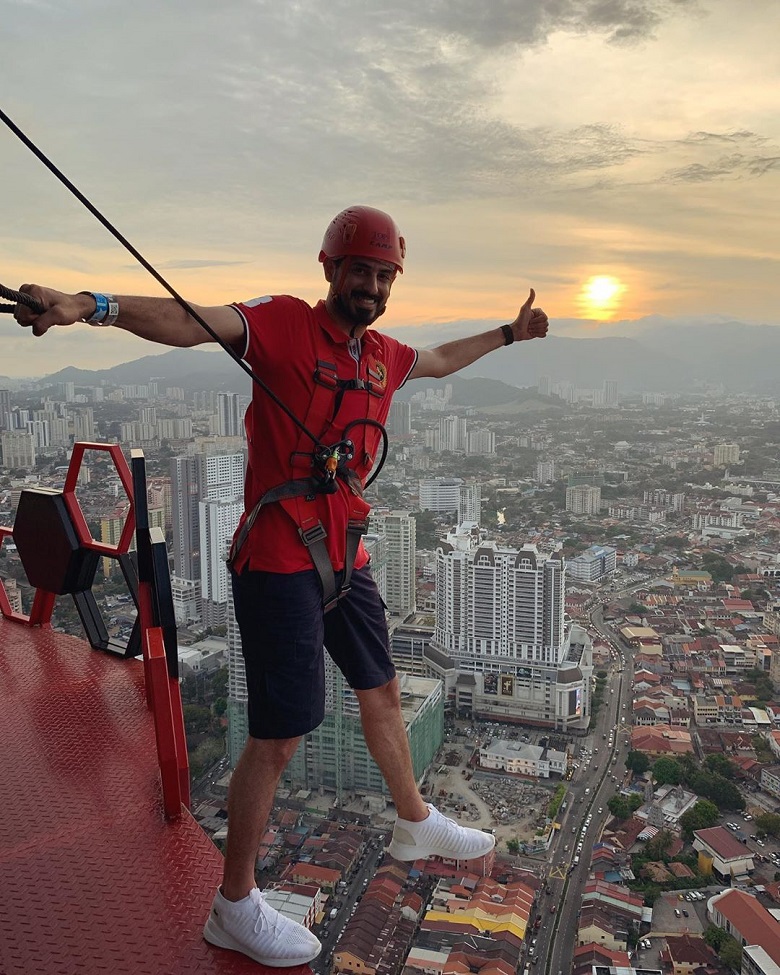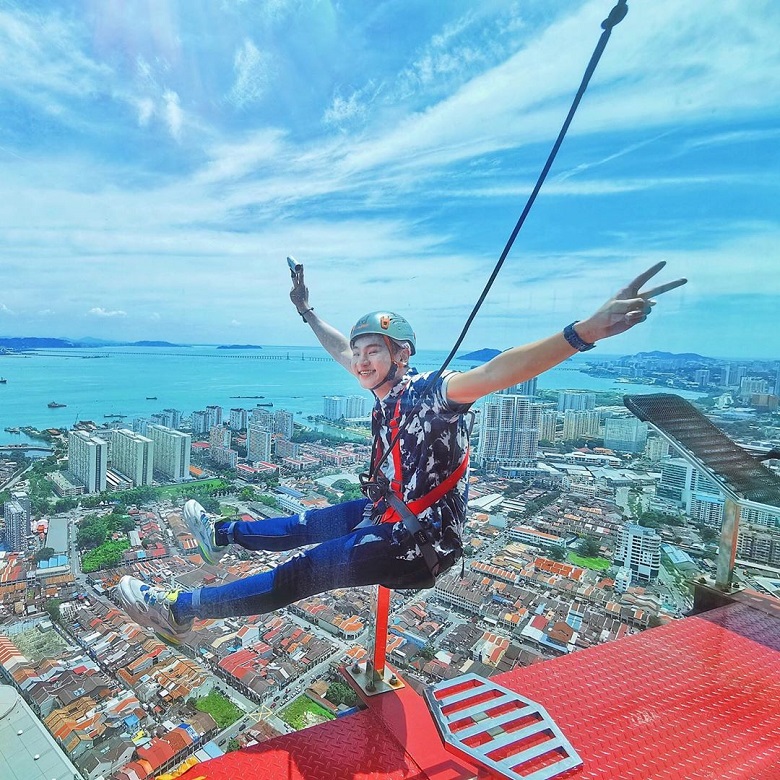 Make your way to the popular Rainbow Skywalk at level 68 — where you get to experience the open-air Skywalk and look down via the glass from 249 metres above ground!
Fret not, the area is fully enclosed and perfectly safe for the young ones, and it is worth it as it gives a full 360-degree view of the whole island. It can be daunting at first to be that high up, however, it is remarkable to be able to attain a bird's-eye view of the island, and it is exceptionally beautiful during golden hour at sunset.
4. Get a cat therapy session at Cat Beach Sanctuary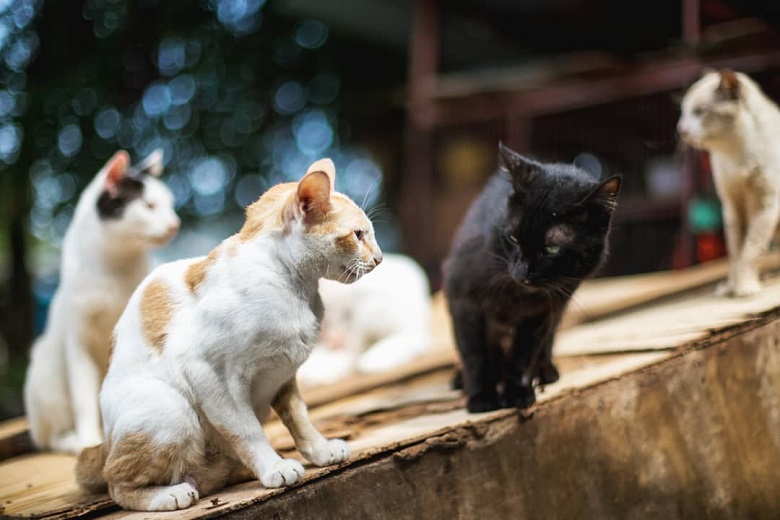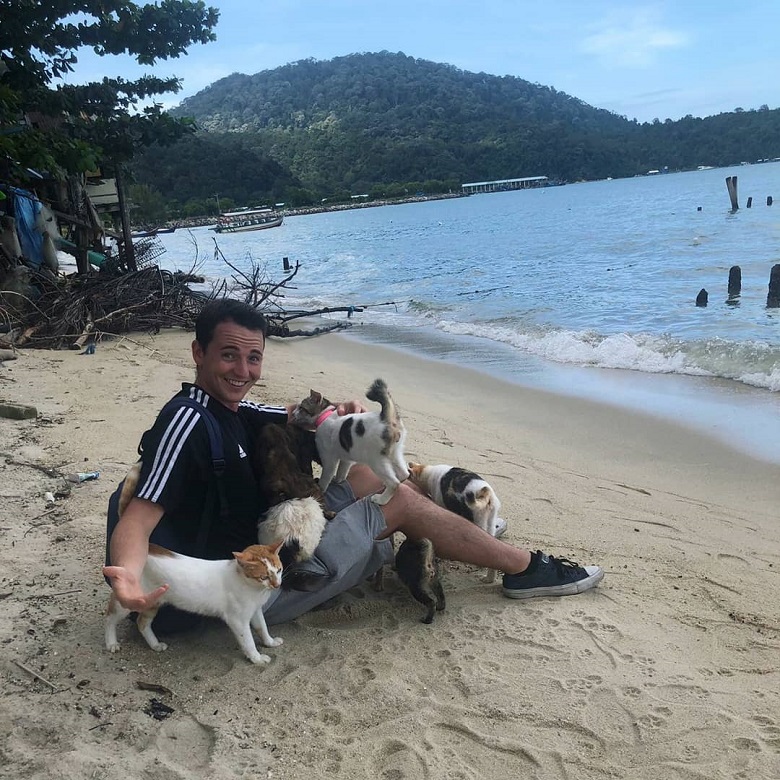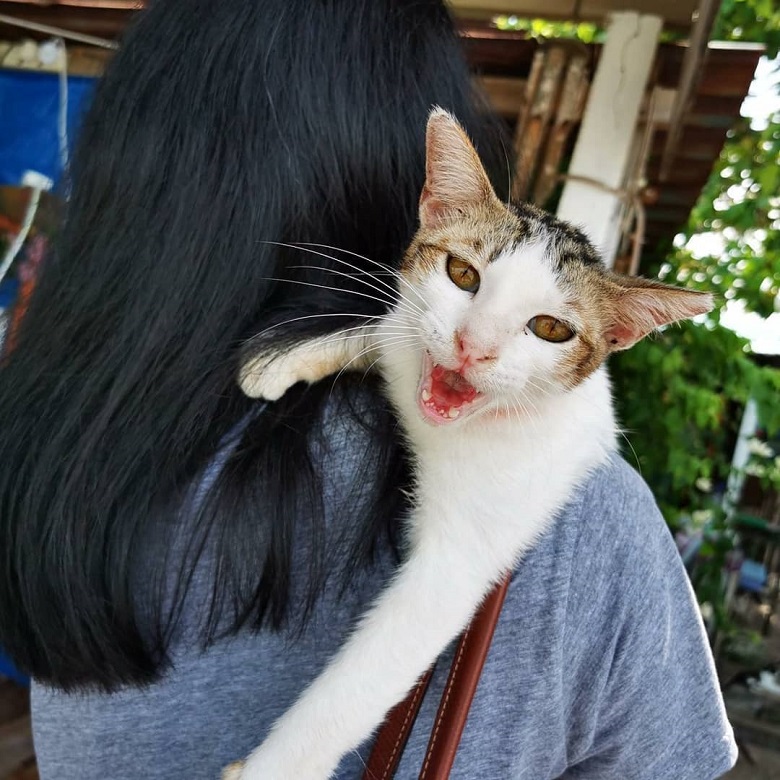 If you are a cat lover, chances are you've been to at least one cat cafe. Well, the good news is there's a whole beach with 300 cats in Teluk Bahang.
Thanks to the founders, Teviot Fairservis and Mr. Nana who have been caring for these abused and abandoned stray cats, now you enjoy a purr-fect moment with these cute furballs and forget about everything else.
5. Discover the unique Street Art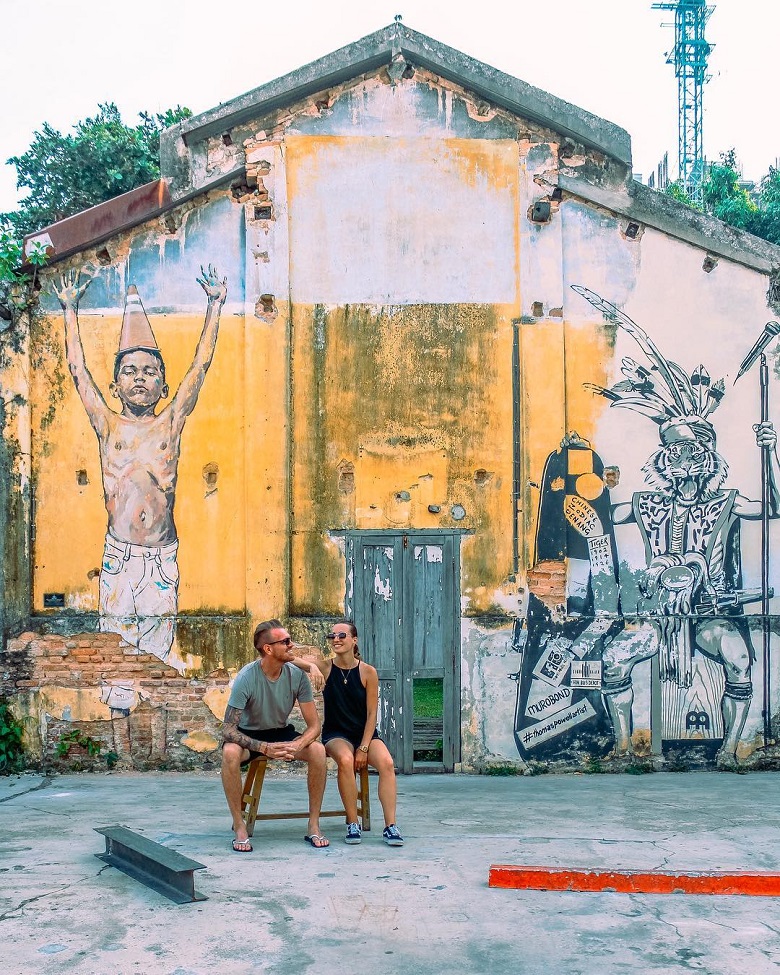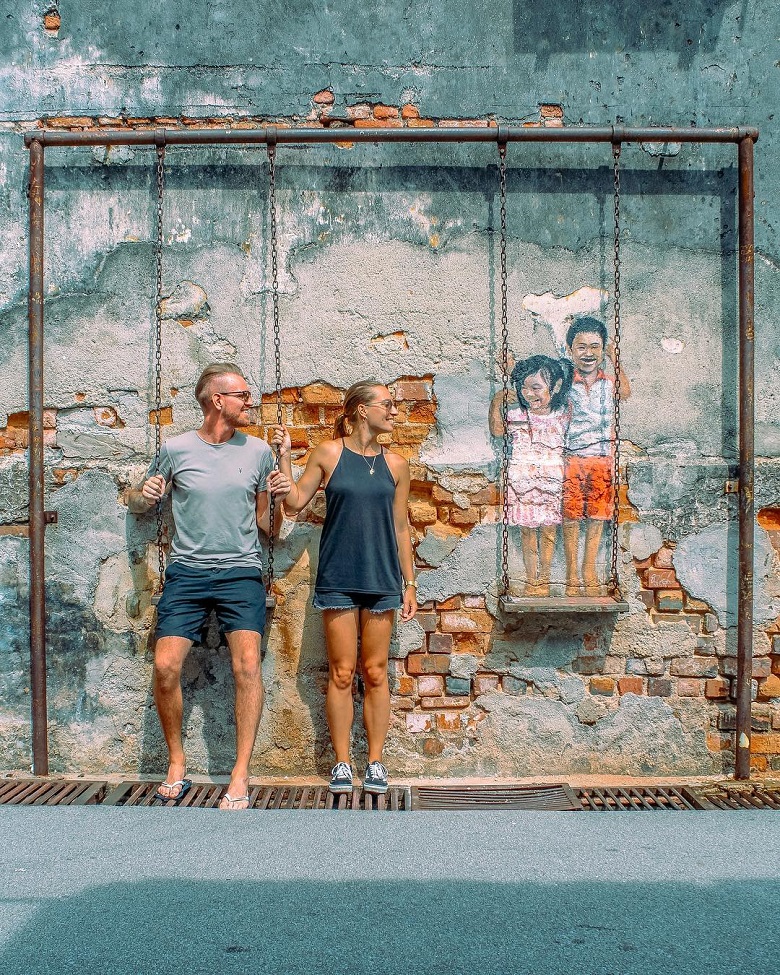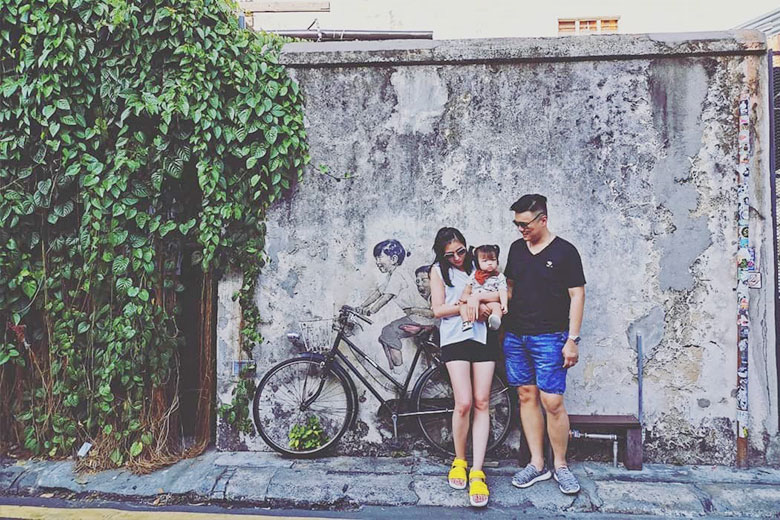 Believe it or not, when strolling around George Town, you'll see people lining up by the street just to wait for their turn to take photos with the street arts. These vibrant and clever street arts don't just add an air of playfulness to the city of George Town, it also celebrates multi-ethnic historical legacy. Thanks to Ernest Zacharevic who kick-started the whole Penang street art phenomenon!
6. Take a walk into an enchanting realm of The Habitat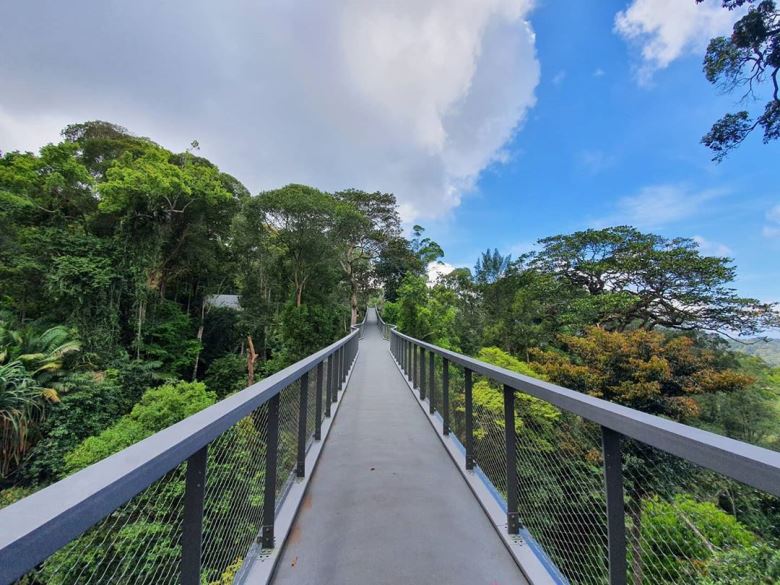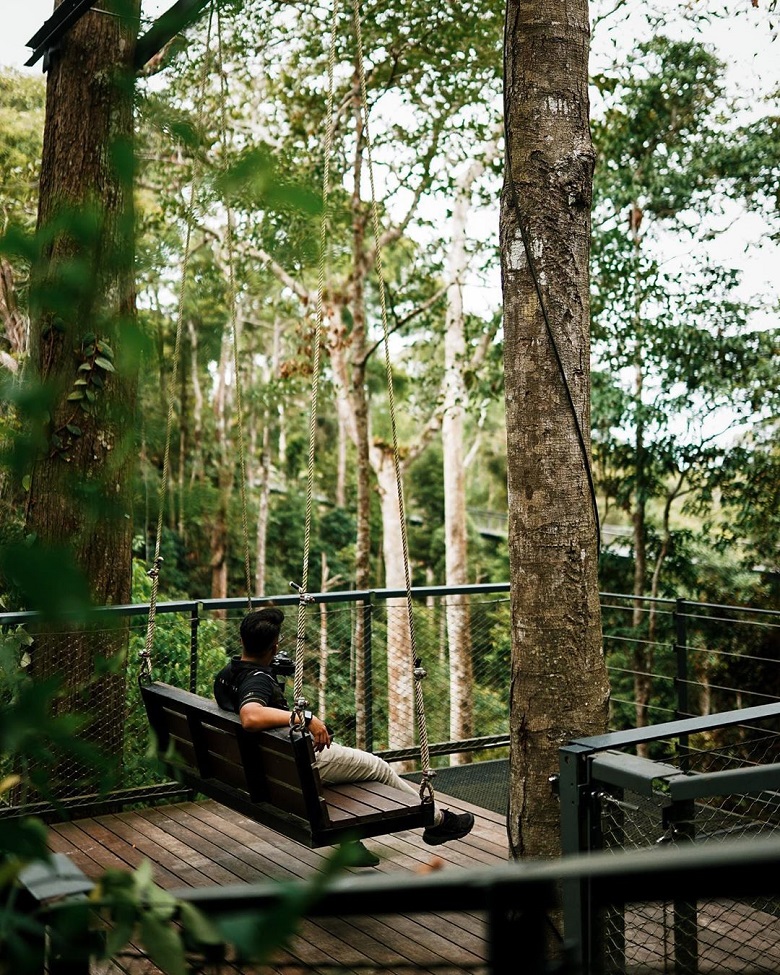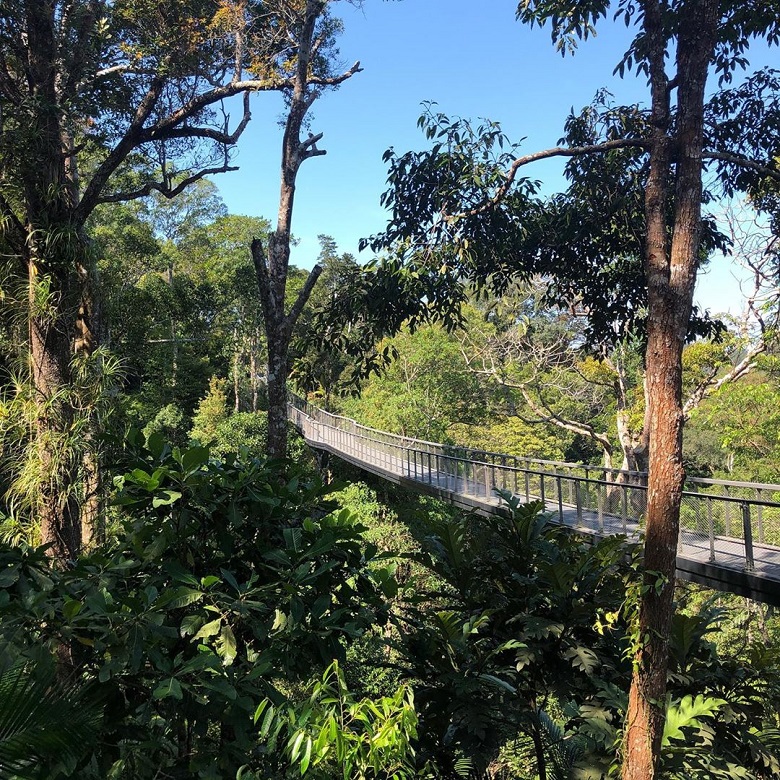 Breathe in fresher air than you ever have and be amazed by the century-old pristine rainforest of The Habitat. Nestled on top of the popular Penang Hill, The Habitat is the first of its kind world-class ecotourism in Malaysia. Located on the fringes of a 130 million-year-old virgin rainforest, it is known to be the home to a wide range of flora and fauna such as Black Giant Millipede, Paper Kite Butterfly, Giant Black Squirrel, Dusky Leaf Langur, Asian Fairy-bluebird, Giant Pandan, and many more.
7. Relax and Unwind at Batu Ferringhi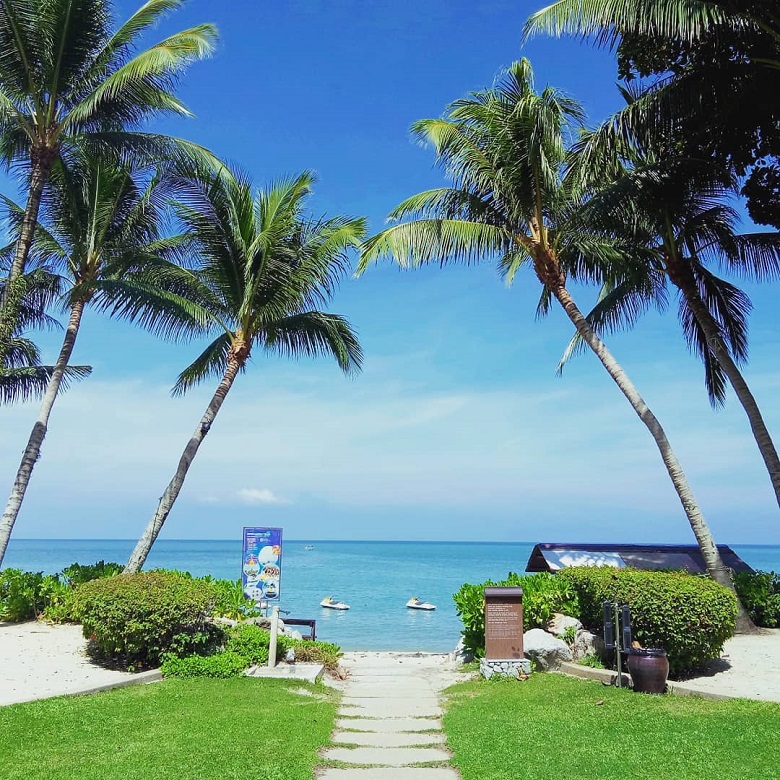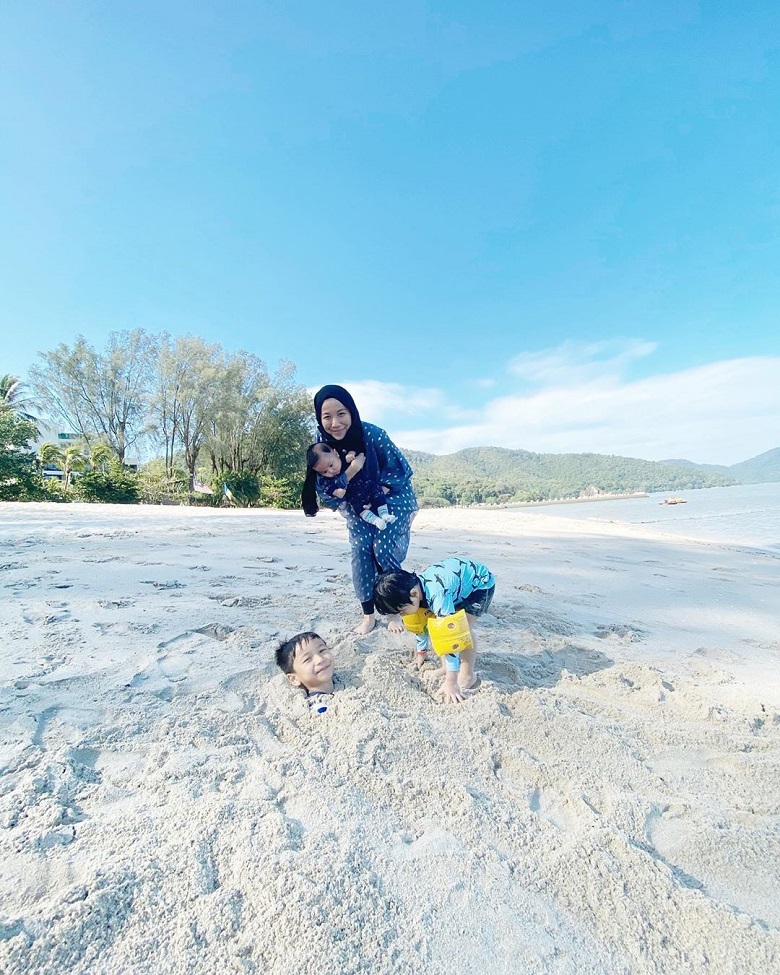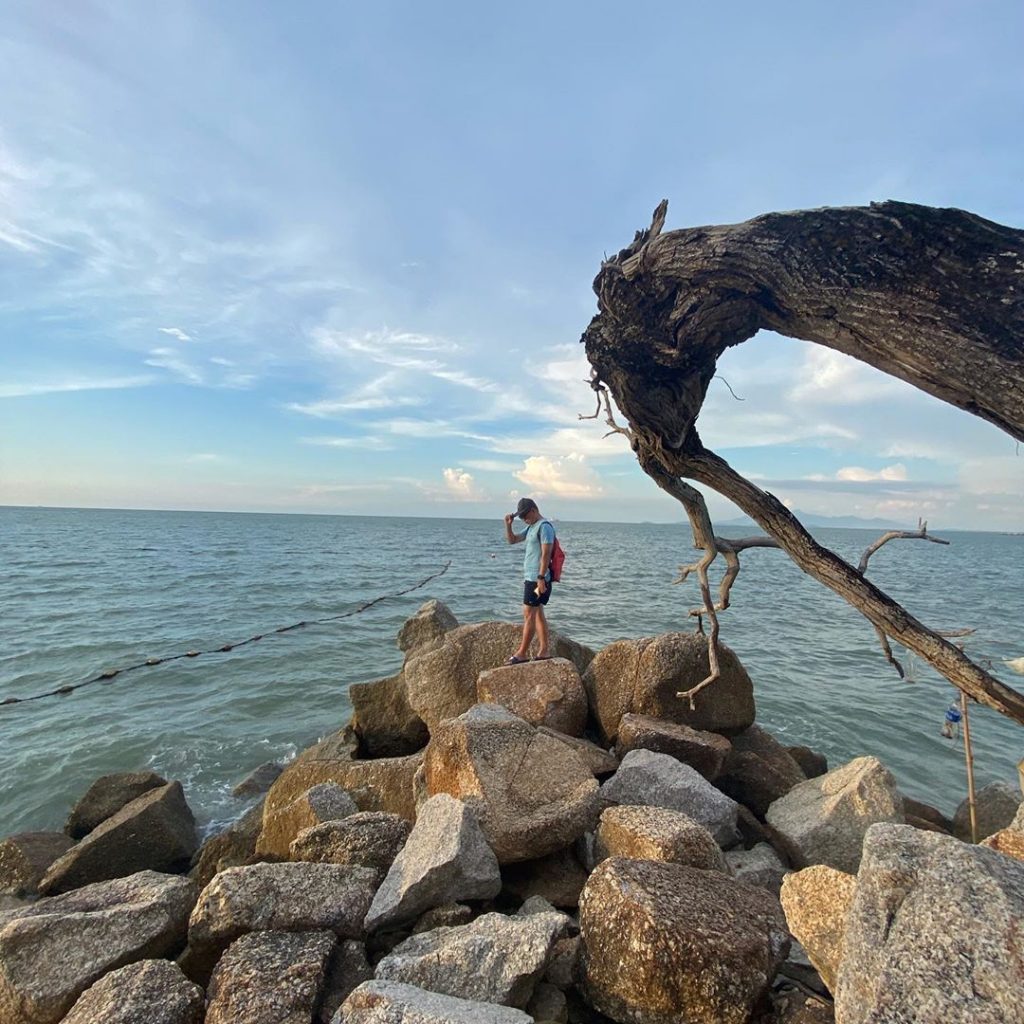 Your visit to Penang would be incomplete if you don't drop by at one of the beaches on the island. After all, Penang is known to be the home to some of the breathtaking seascapes in the country.
Just a mere 24-minute drive away from Georgetown, Batu Ferringhi is undoubtedly one of the most notable beaches in Penang. With its picturesque setting lined with popular hotels and resorts, this beach is a perfect spot for lazying around with an ice cold cocktail in hand, watching the sun set over the horizon.
8. Get adventurous at Escape Park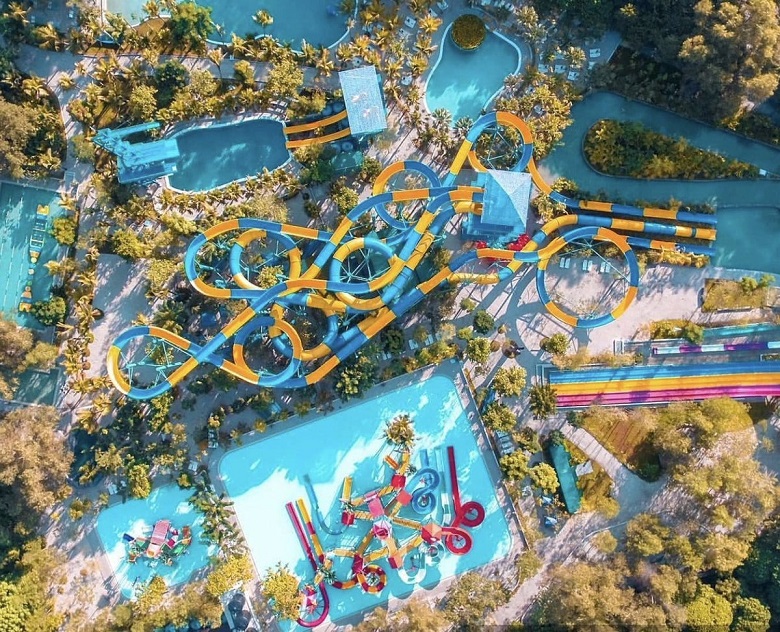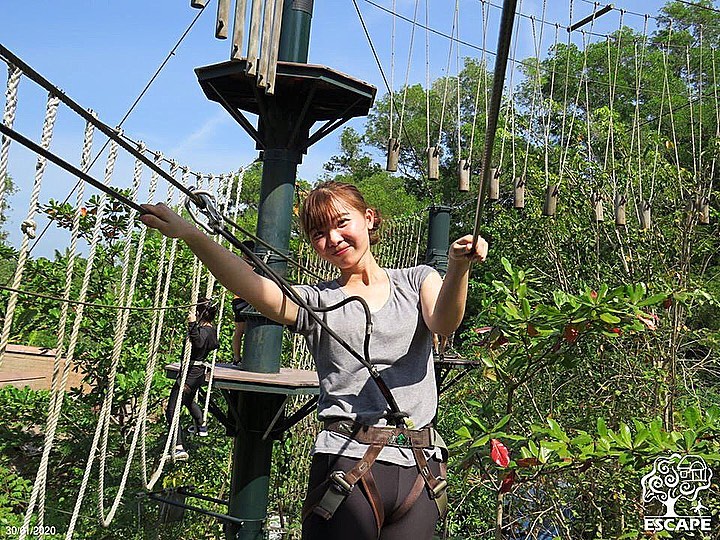 If you're all about fun and adventure, Escape Park is the absolute right place for you. Located at Teluk Bahang, this family-friendly theme park is 2-in-1 waterpark and adventure course that's sure to get your blood pumping. What sets them from the rest of theme parks is its natural environment. Now you can bond with your family and friends, have fun, and get back to nature all at once!
If you're looking for a reason to book your next flight to Penang, let it be the exquisite experience of historical heritage, natural charms, and delightful delicacies the island has to offer. Whether you are a culture enthusiast or a foodie, Penang will surely be your holiday to remember!