Food & Drinks
The Majapahit Restaurant & Bar @ Arcoris Mont Kiara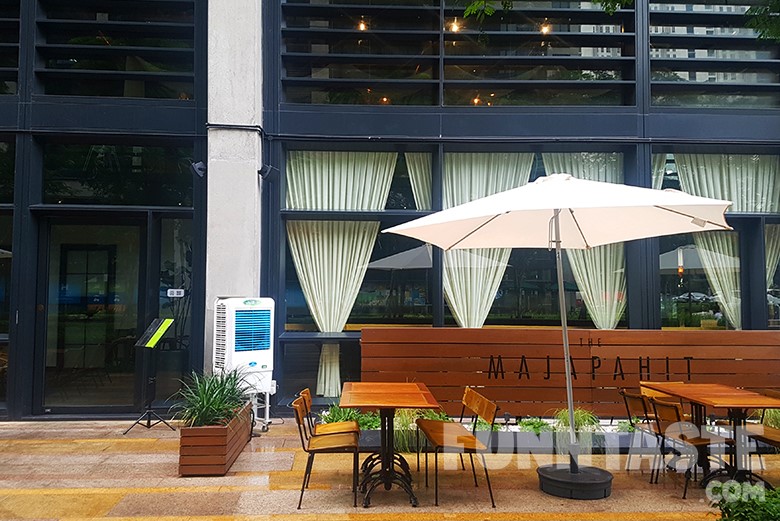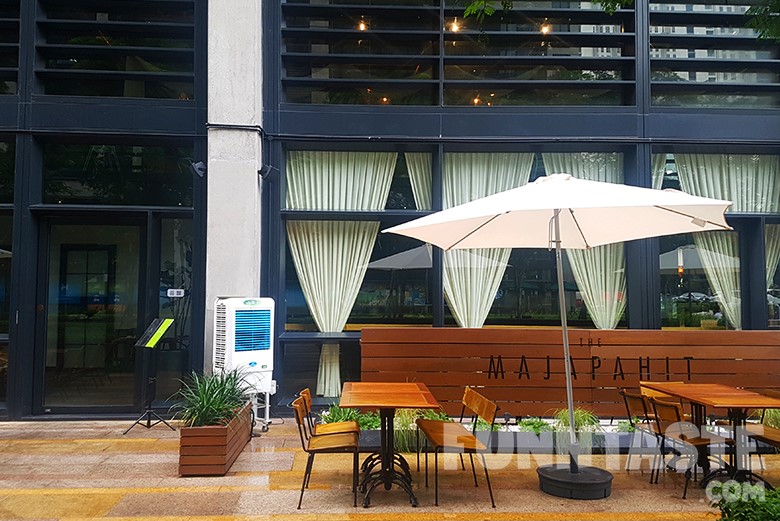 The Majapahit in Arcoris Mont Kiara serves traditional and modern fusion of Southeast Asian cuisine. Despite marketing themselves as a Thai-Indonesian restaurant, the menu also made up of other Southeast Asian dishes from Malaysia and Vietnam.
To ensure the authenticity of its food, The Majapahit appointed an Indonesian chef who has extensive cooking experience for more than 25 years in Indonesian cuisine. On top of that, the chef previously served at the award-winning Thai restaurant Ginger in Kuala Lumpur.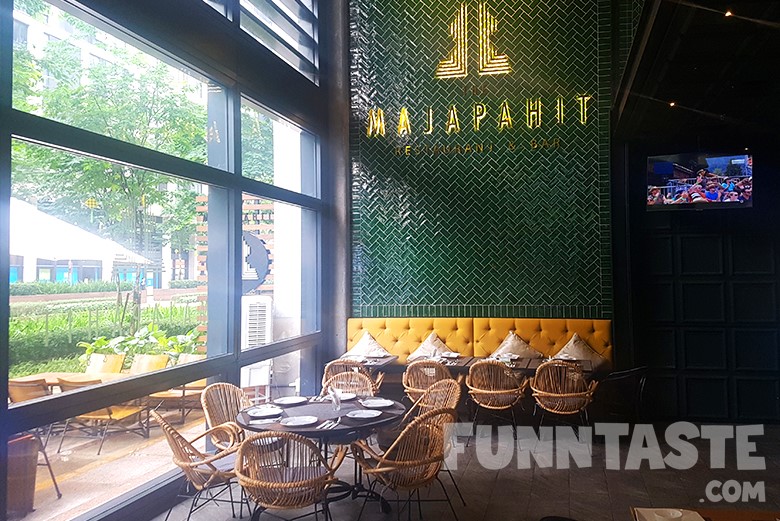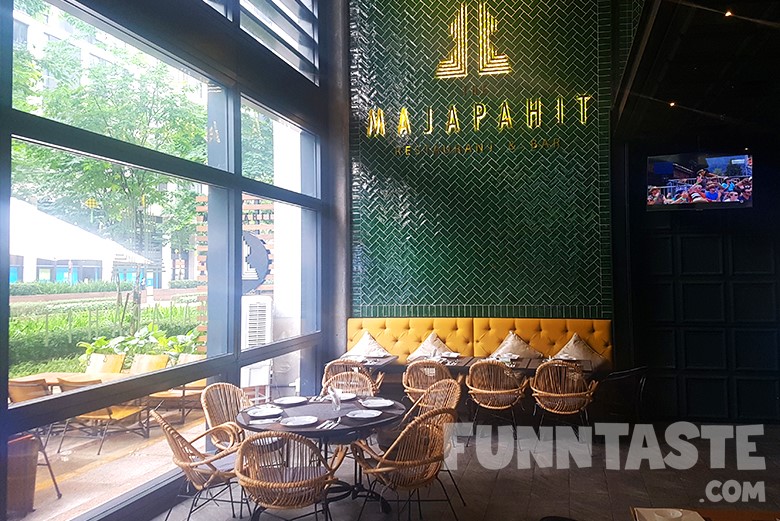 The restaurant's high ceiling, extensive windows and pleasant decor allows lots of room for natural light and beautiful Instagram pictures.
In order to enjoy The Majapahit dishes to the fullest, it is best to come here in big groups, ideally among 4 to 6 person because many items on the menu are meant for sharing. For instance the Satay of Southeast Asia (RM52), Curry Galore (RM52), The Royal Wings (RM48).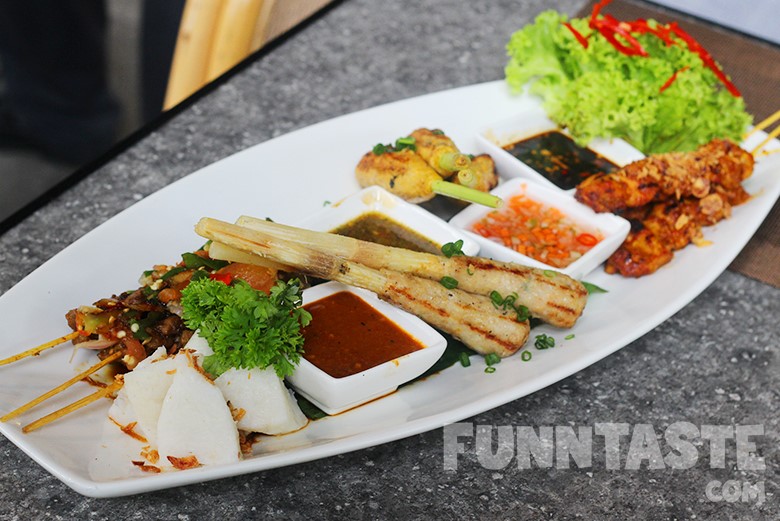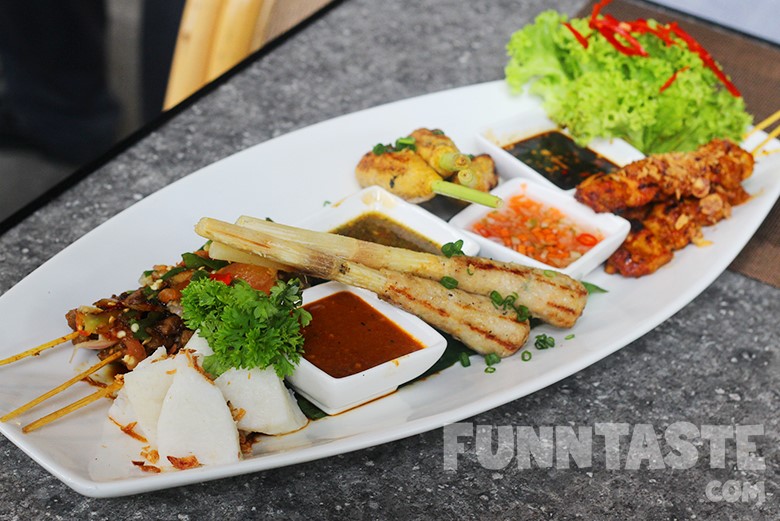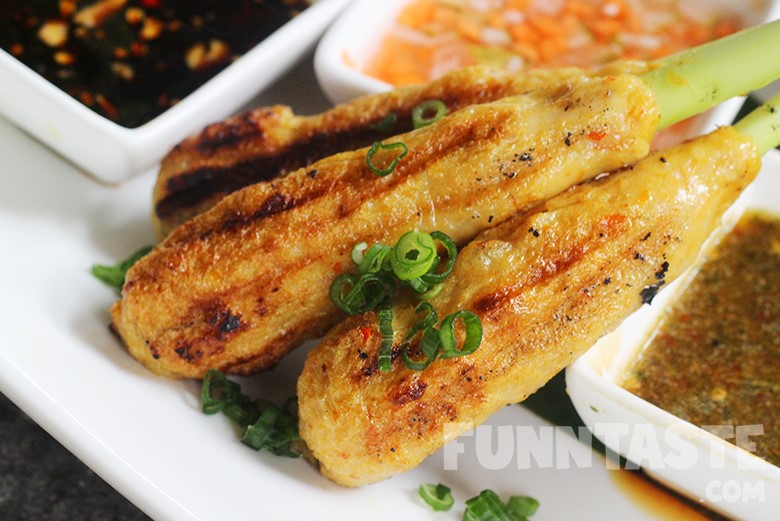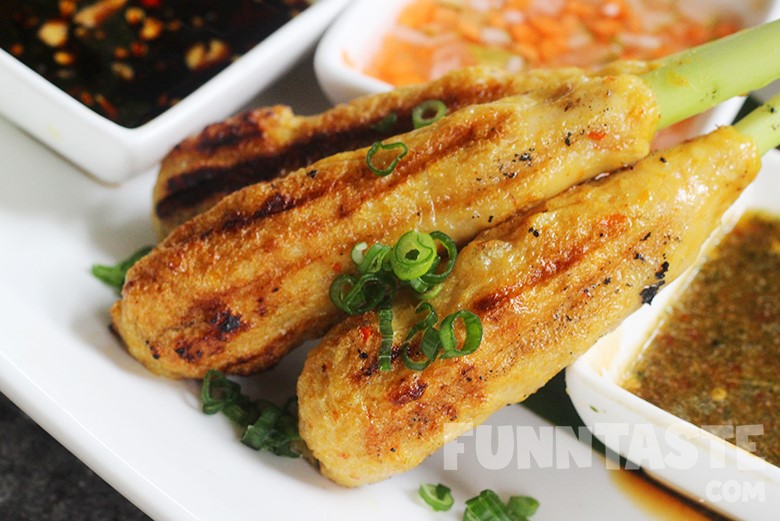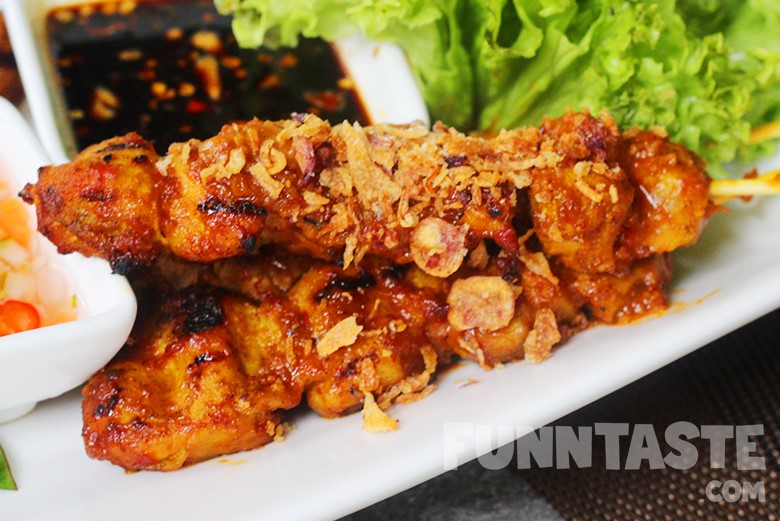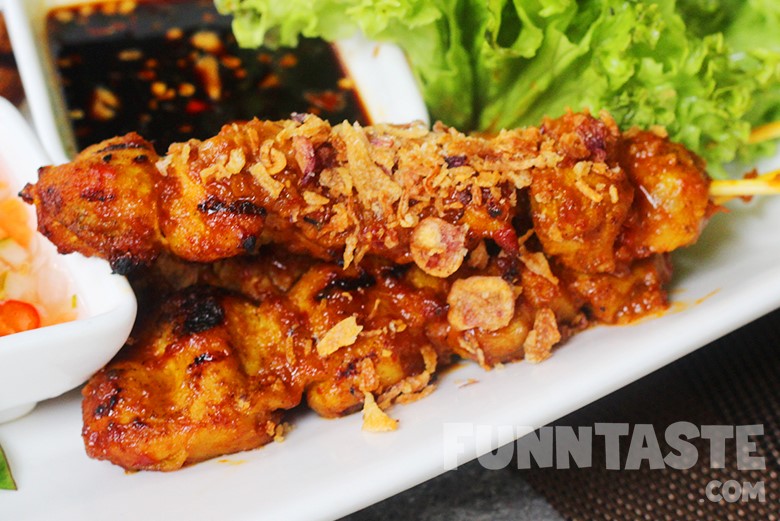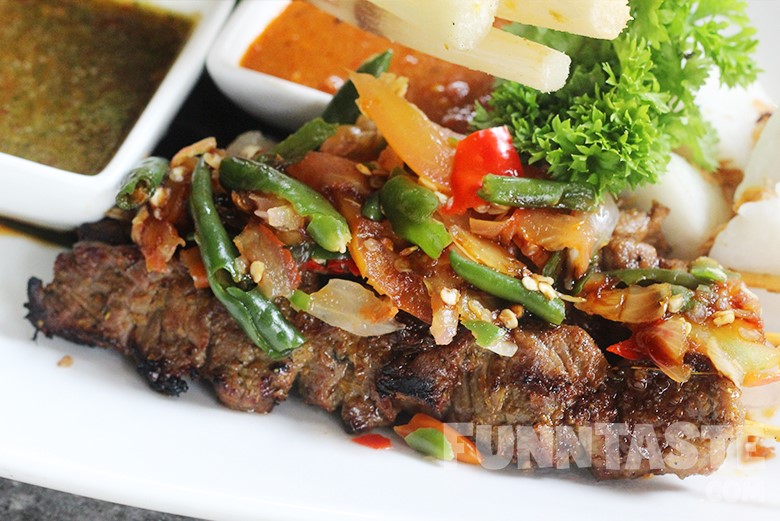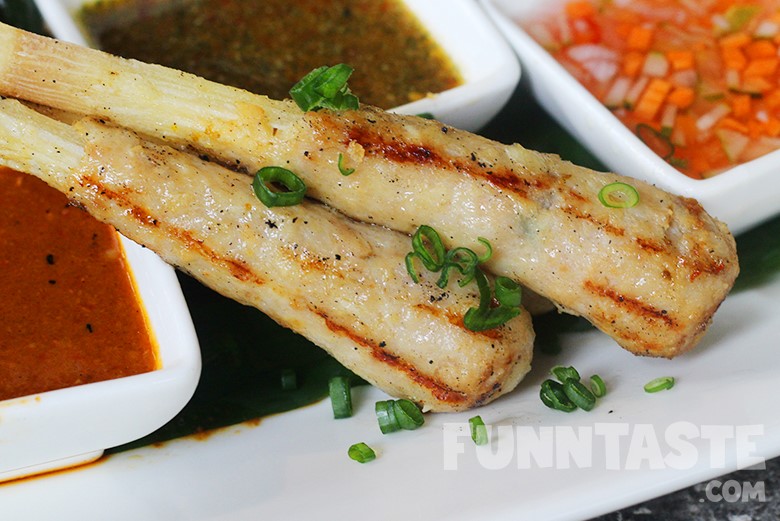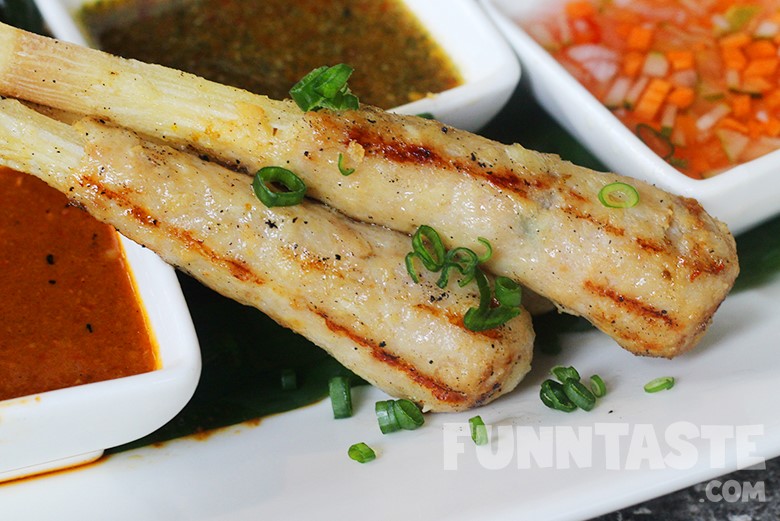 Satay of Southeast Asia
The platter comes with Balinese fish satay, Malaysian chicken satay, Indonesian beef satay and Vietnamese sugarcane prawn with homemade dipping sauces.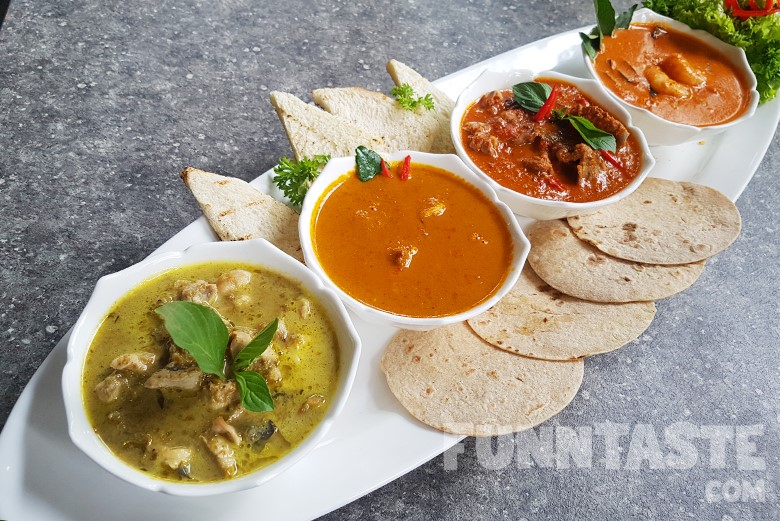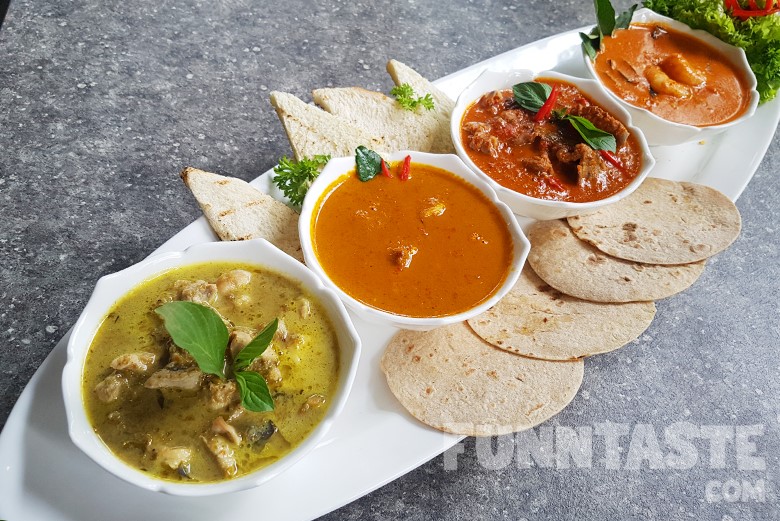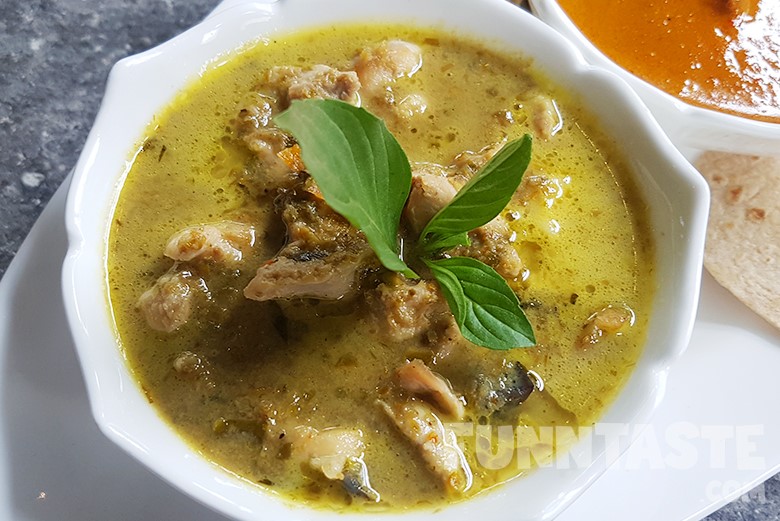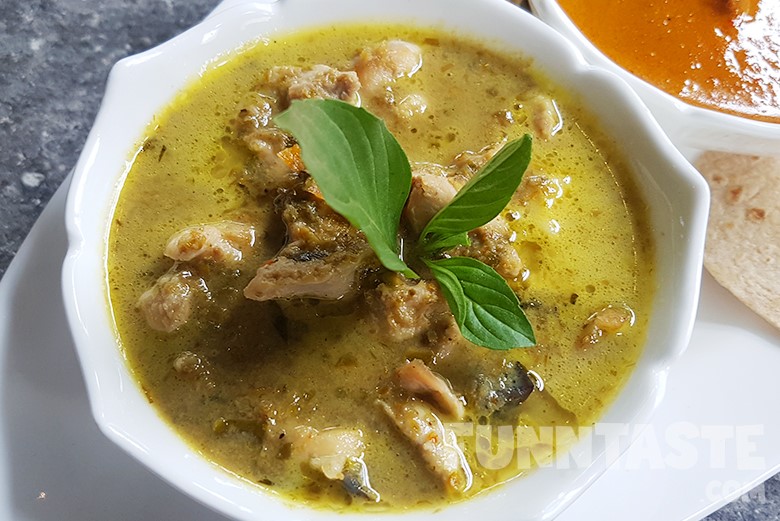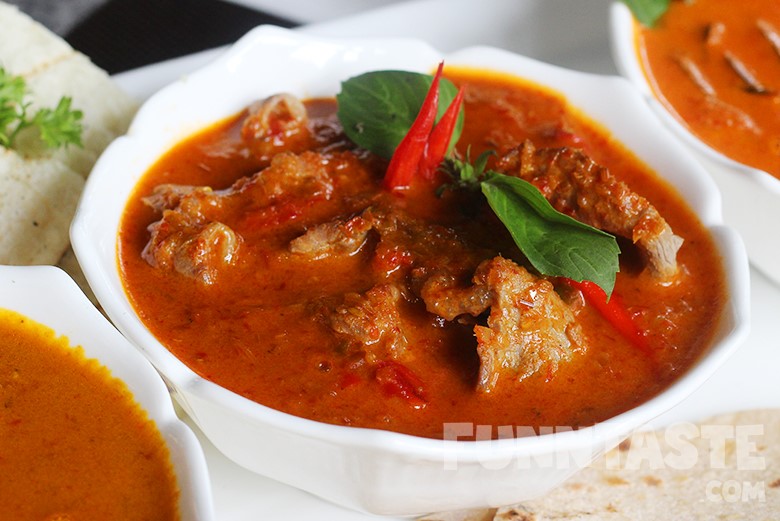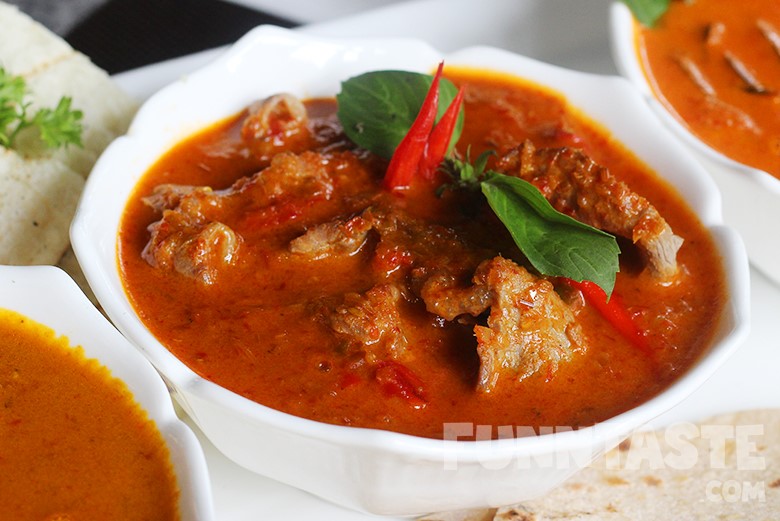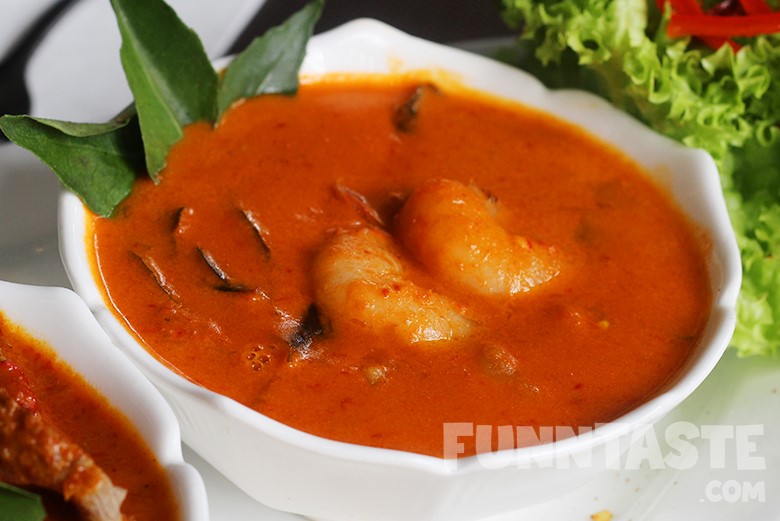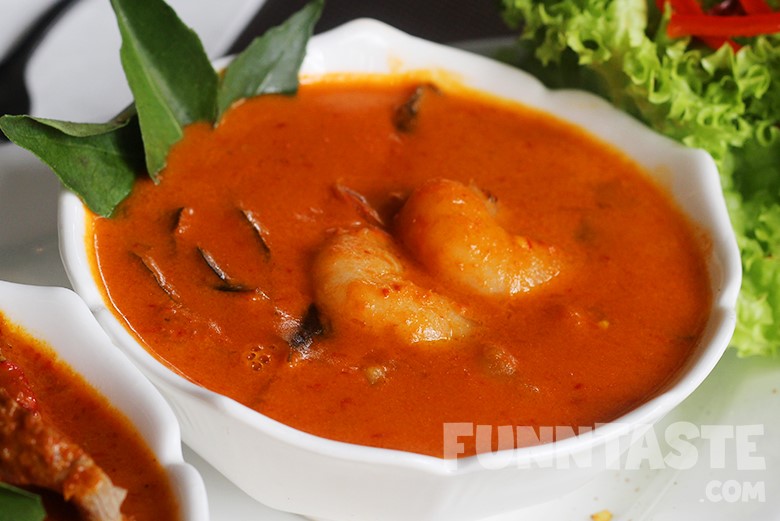 Curry Galore
Feast on four signature curry in The Majapahit; Thai Red Curry Beef, Thai Green Curry Chicken, Indonesian Squid Curry and Malaysian Prawn Curry served with chapati bread and cassava crackers.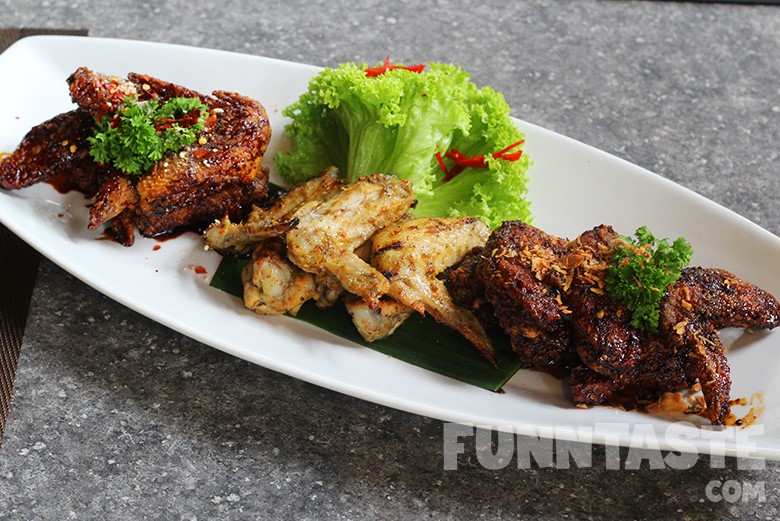 The Royal Wings
A trio of juicy chicken wings tossed in Indonesian Sweet Sauce, Malaysian Spicy Sambal and Thai Sauce.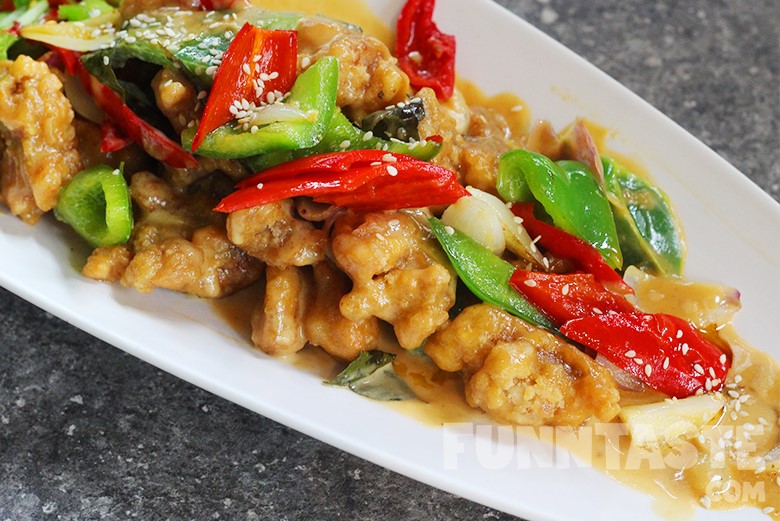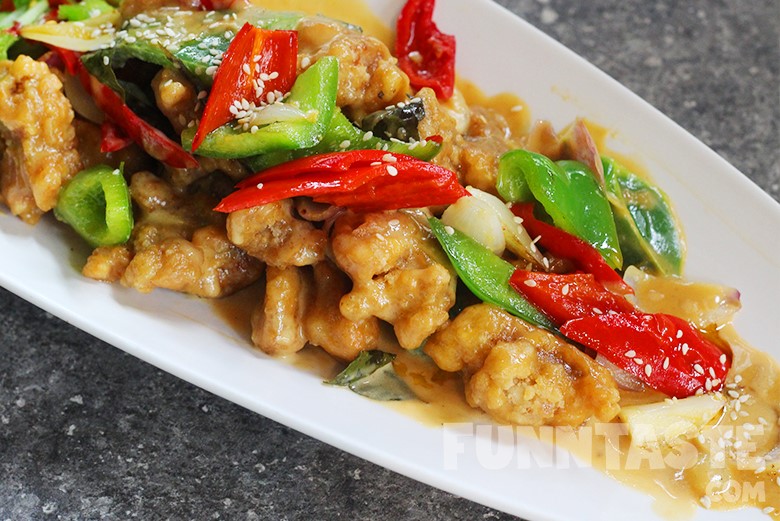 Sharing dishes are also available here for "tai chou" style dining experience. For butter chicken fans, their Coconut Butter Chicken (RM25) is highly suggested. Here, the butter gravy was cooked with margarine, cream, and coconut milk. As a result the dish is more thick and flavoured packed compared with the regular butter chicken.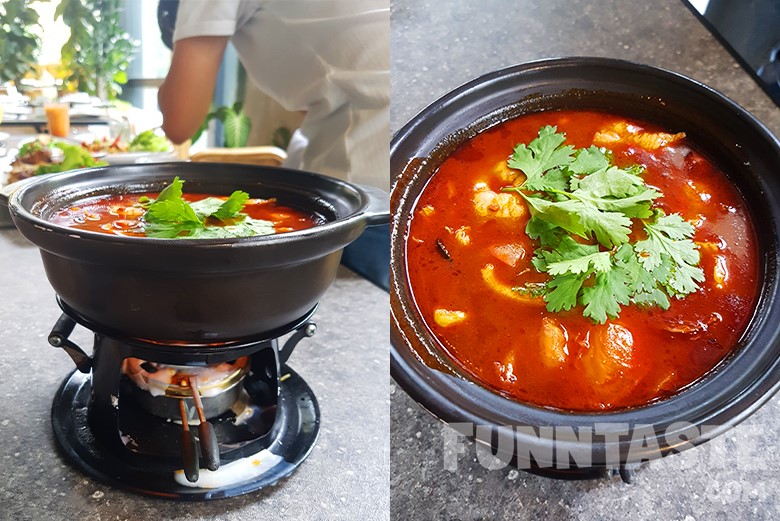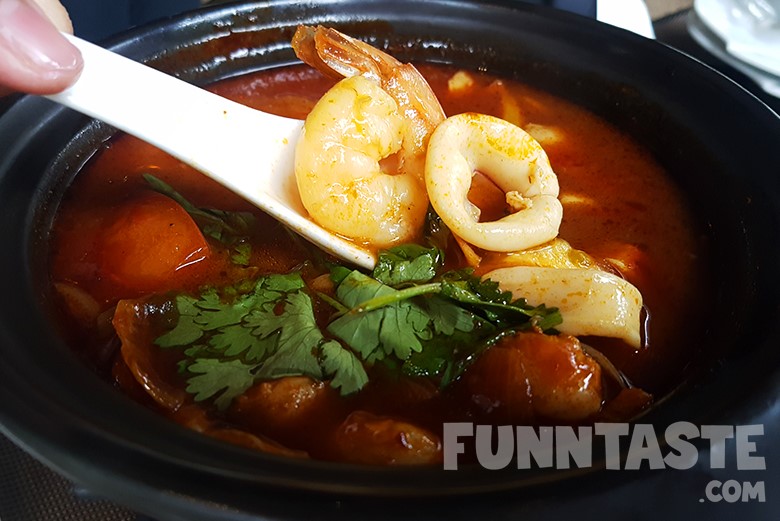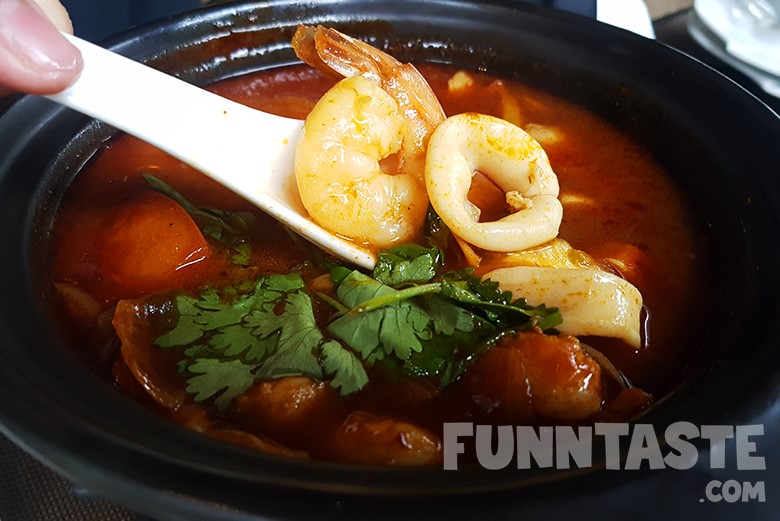 Tom Yam is a must when it comes to Thai food, and The Majapahit's Spicy Seafood Tom Yam (RM32) was exceptional. We presumed that the spiciness would be toned down because of its expatriate demographic, turns out we were wrong. A generous amount of prawns, squids and fishes submerged in the spicy soup which was fragrant with lemongrass and kaffir lime.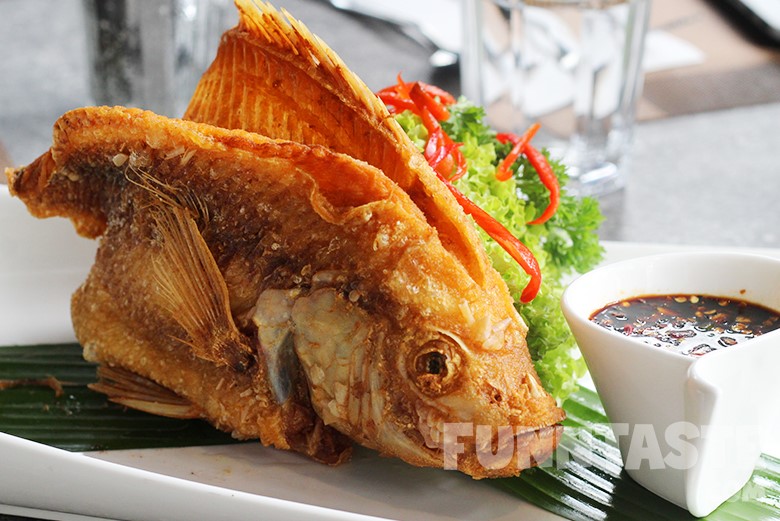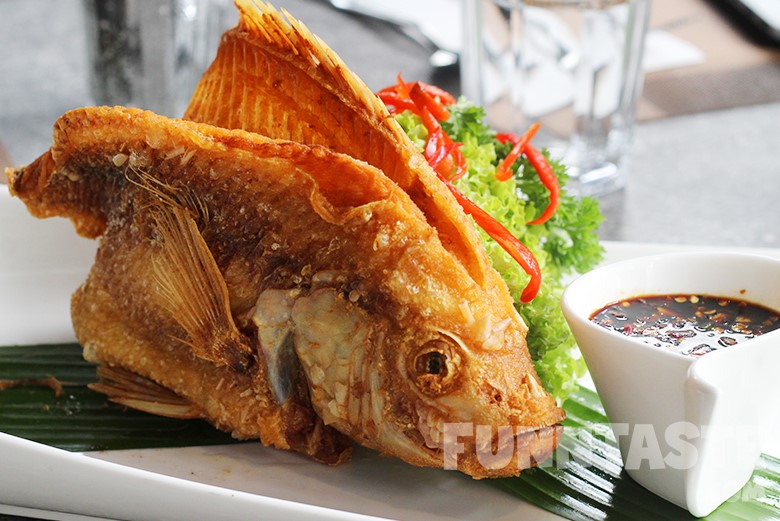 One of the restaurant's signature dish is the iconic Crispy Flying Fish (RM52). The fish was presented beautifully and deep fried till crispy, served together with sweet and spicy dark sauce.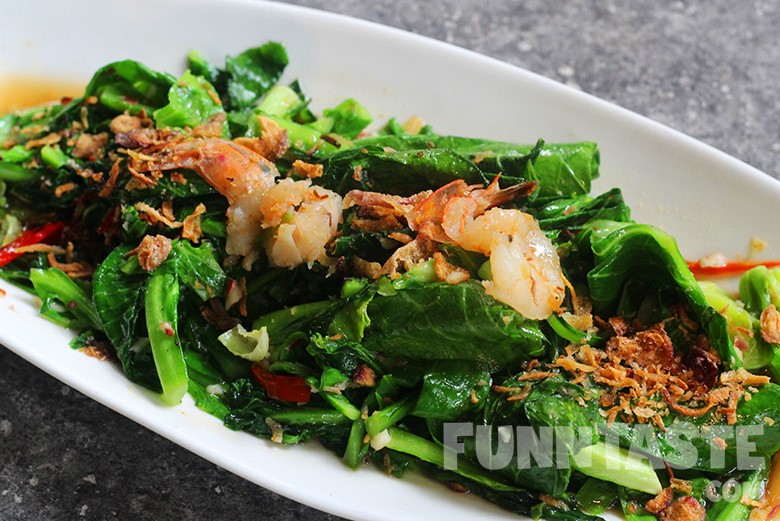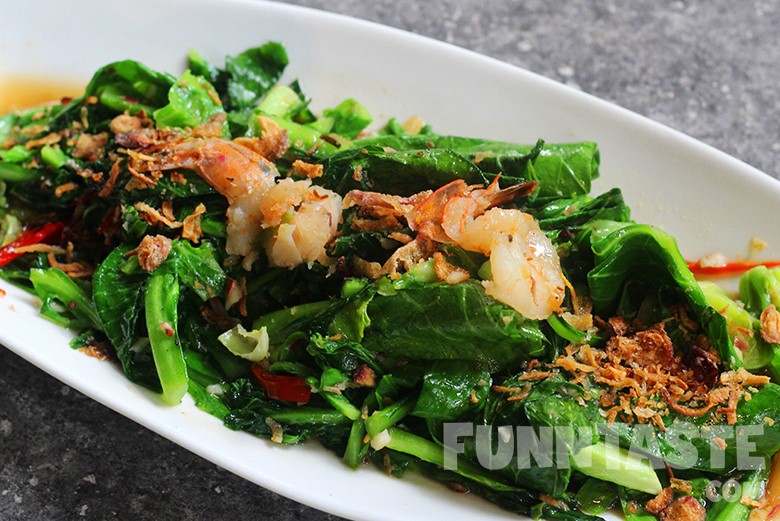 Thai Stir-fried Baby Kailan (RM29)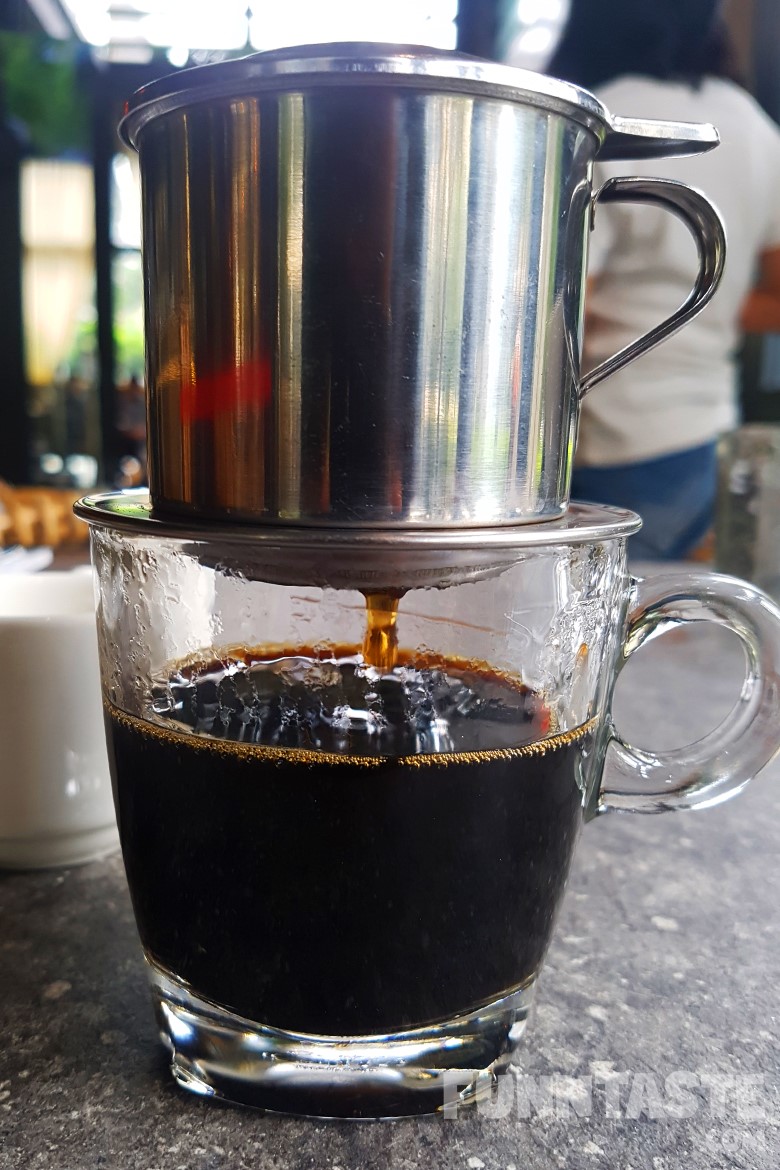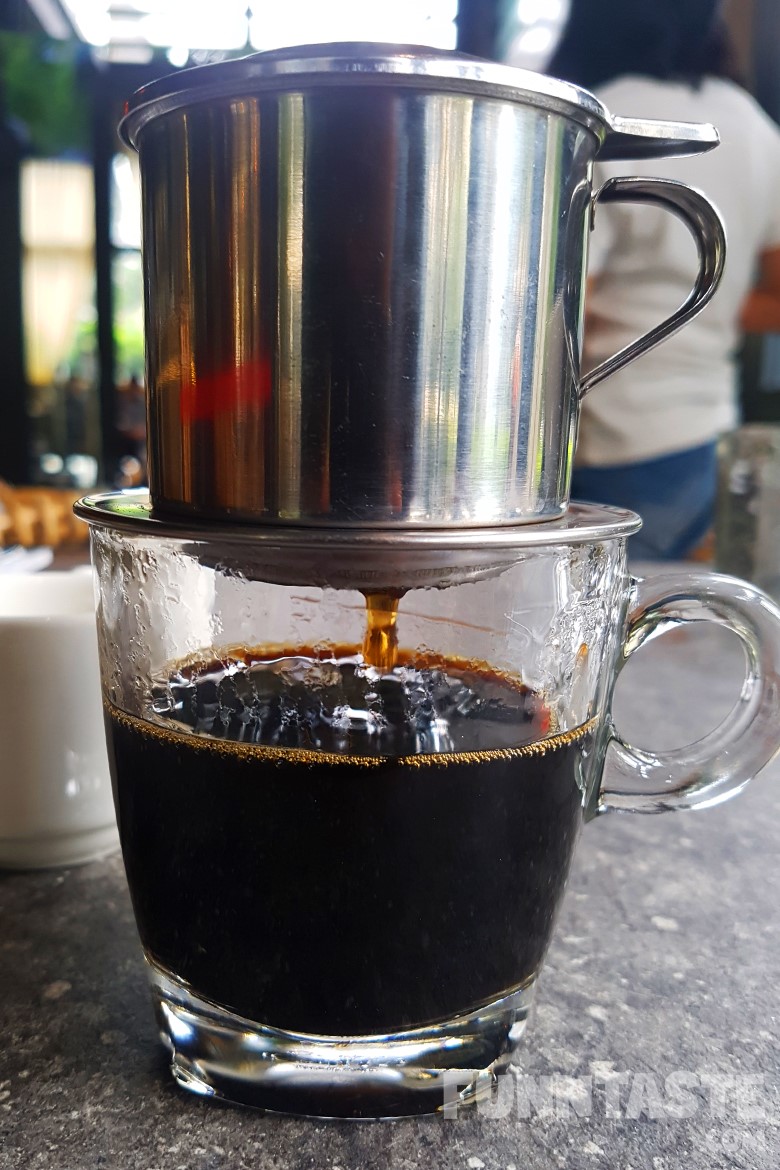 Vietnamese Drip Coffee (RM13)
Overall, it was a positive experience and we were quite satisfied with the food and service despite the fact this was an invited review. So, if you're looking for somewhere special to celebrate a birthday, an anniversary or a special gathering, The Majapahit Restaurant is a good option.

More Info
G8, G9 & G10, Ground Level,
Arcoris Mont' Kiara,
10, Jalan Kiara, Mont' Kiara,
50480 Kuala Lumpur
Operating Hours: 12.00PM – 3.00PM, 5.00PM – 12.00AM