Food & Drinks
Win RM500 Cash When You Finish 50 Mini Bowls Of Tom Yum In This Thai Restaurant In TTDI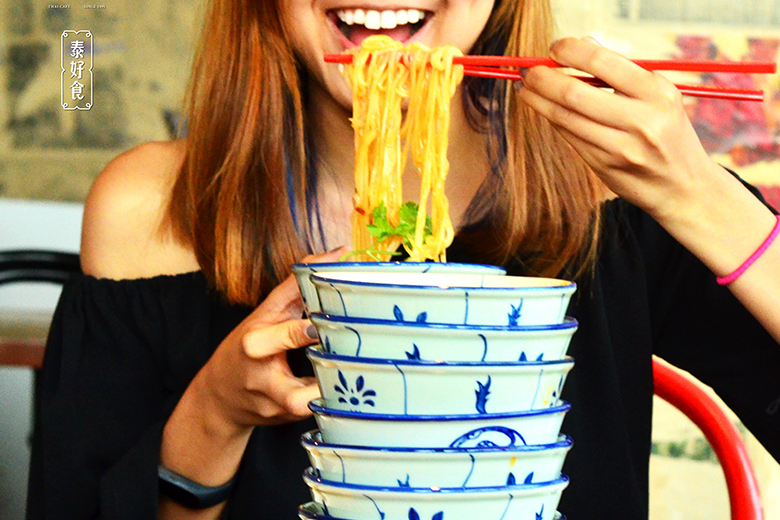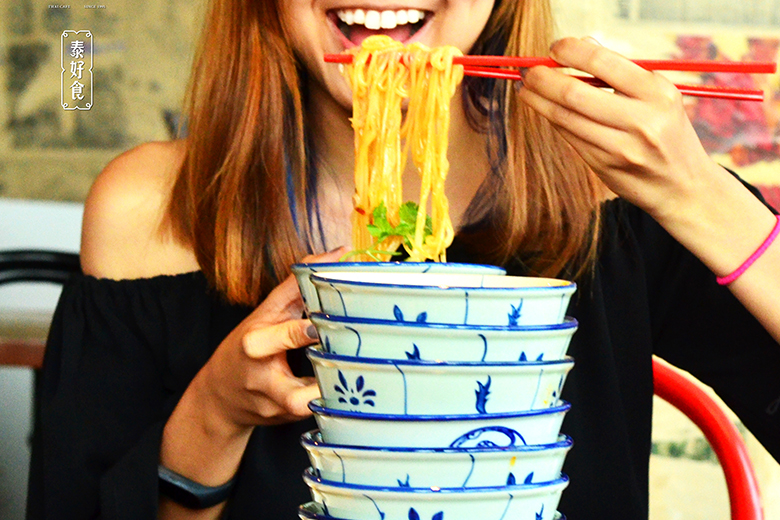 *This is a NON HALAL restaurant
* PARTICIPATION IS NOW CLOSED
The popular Thai-Chinese restaurant, Thai Hou Sek, is challenging all spicy food lovers and big eaters in the Klang Valley. Taking a page from the Spicy Noodle Challenge hype,  Thai Hou Sek is hosting a challenge called  #ThaiYourLimit.
Simply put, participants of this challenge will be served a total of 50 mini bowls of  spicy Tom Yum and Tom Kha noodle soup. To win the challenge, participants are required to finish 50 mini bowl of noodles within the fastest time or finishes most bowls in the stipulated time, which is 15 minutes. The grand prize of this challenge is a RM500 cash prize and RM500 discount voucher.
Thai Hou Sek will be having a monthly rotating basis of #ThaiYourLimit Mini Spicy Bowl Challenge with the first one starting off at Thai Hou Sek TTDI outlet.
This is what 50 mini bowl of noodles look like.
To join this challenge, an entree fee of RM50 is required. It comes with a goodie bag specially prepared by the team of Thai Hou Sek. This contest is scheduled to take place on the 14th April 2018 at Thai Hou Sek, TTDI outlet.
If you can handle spicy food and/or happens to be a big eater, this challenge is tailor made for you. Waffling down 50 bowls of Tom Yum/Tom Kha Noodles within 15 mins is definitely not an easy task, however with a grand prize of RM500 cash and RM500 vouchers will definitely push your limit beyond expectation.
How to participate?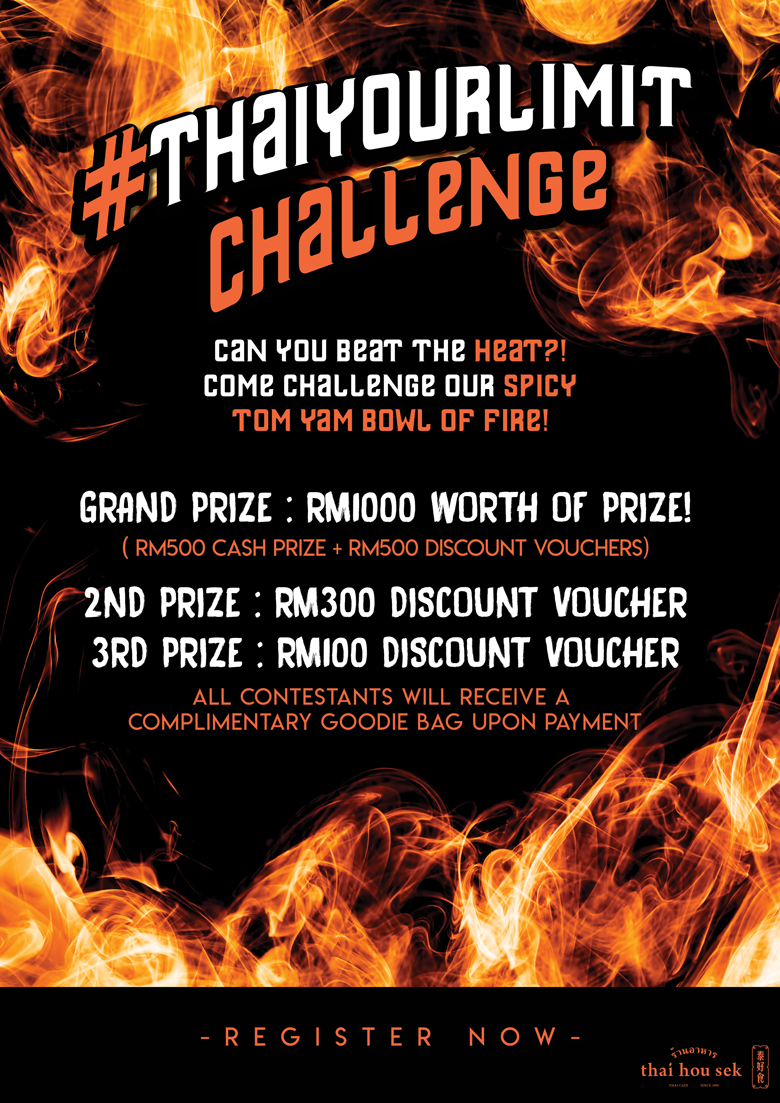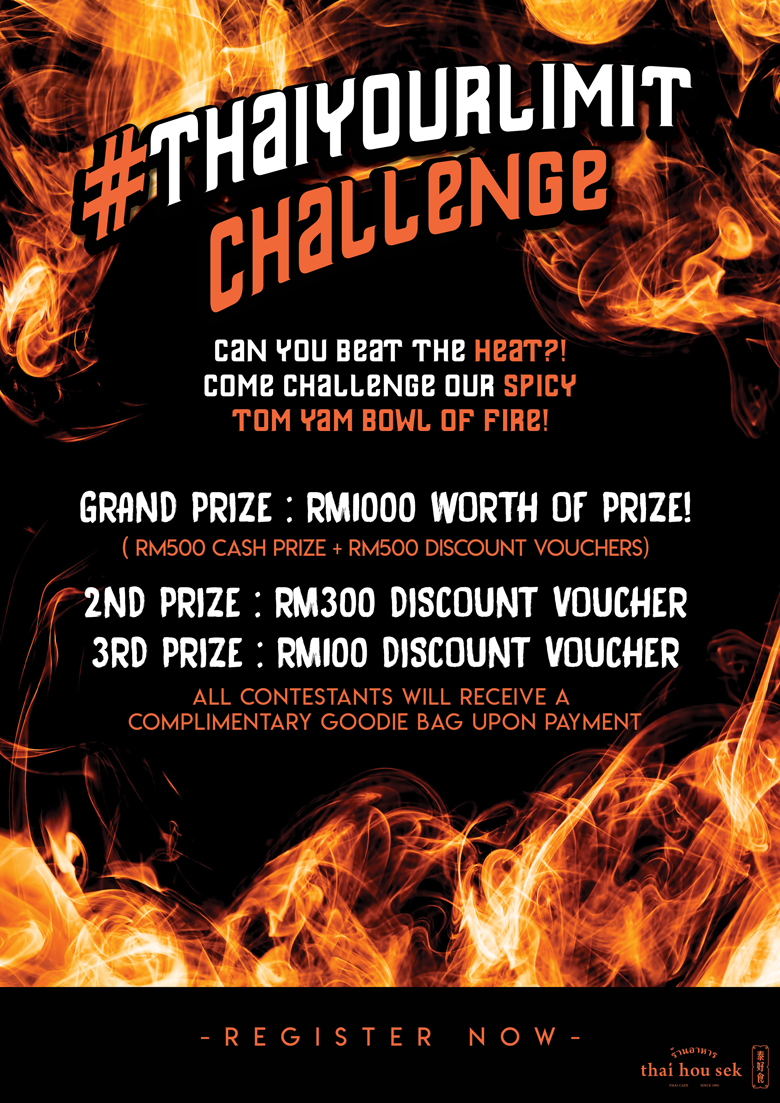 In order to participate, you have to register you self in the follow link below:
https://goo.gl/forms/B5NyUwIrK6dRY2zc2
The full details of #ThaiYourLimit Challenge are as follow:
Date: 14th April 2018 (Saturday)
Time: 11.30am – 1.30pm
Venue: Thai Hou Sek, TTDI
Ticketing: RM50 (includes complimentary goodie bag)
Participant who able to finish 50 mini bowl of noodles can walk away with RM500 cash prize and RM500 Thai Hou Sek cash vouchers. Below are the full details of the prizes.
• Grand Prize – RM500 cash prize + RM500 discount voucher
• Second Prize – RM300 discount voucher
• Third Prize – RM100 discount voucher
For the participants' safety,  those who throw up half-way will be automatically disqualified.
Participants who are planning to bring their friends or family for support, they are able to enjoy 10% off if they are planning to dine at Thai Hou Sek.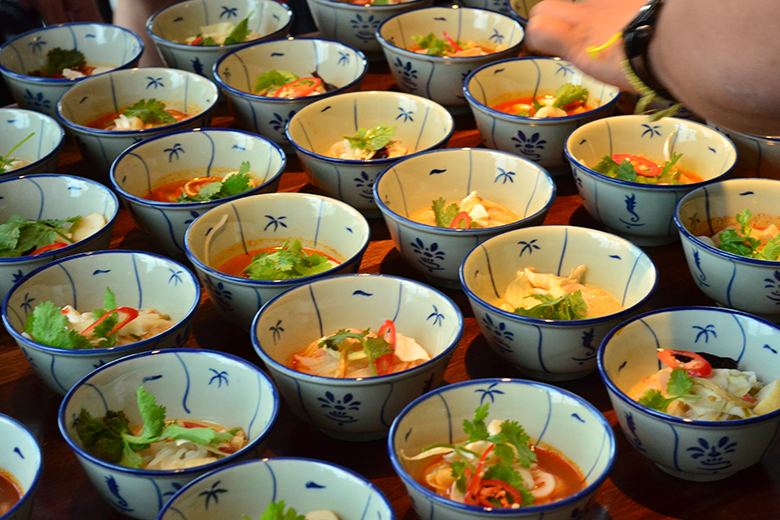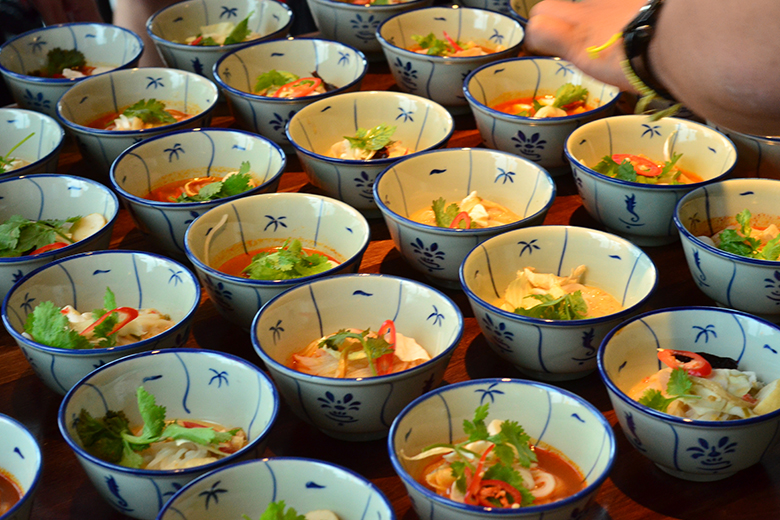 Thai Hou Sek Tom Yam soups are not extraordinarily spicy, but those who able to conquer the portion and spiciness level will get to walk away RM500 cash prize and RM500 discount voucher. Is it worth the pain? You decide.
Read also: Top 8 Events Happening in the Klang Valley April 2018