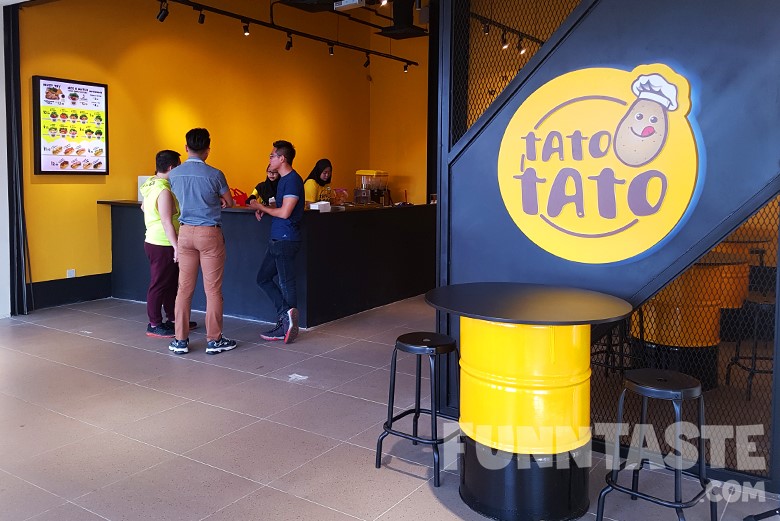 Mashed potatoes are just about as close to the top as you can get when you think about comfort foods. Understanding the love towards this comfort food, one restaurant in Cheras has taken this classic food item to another level.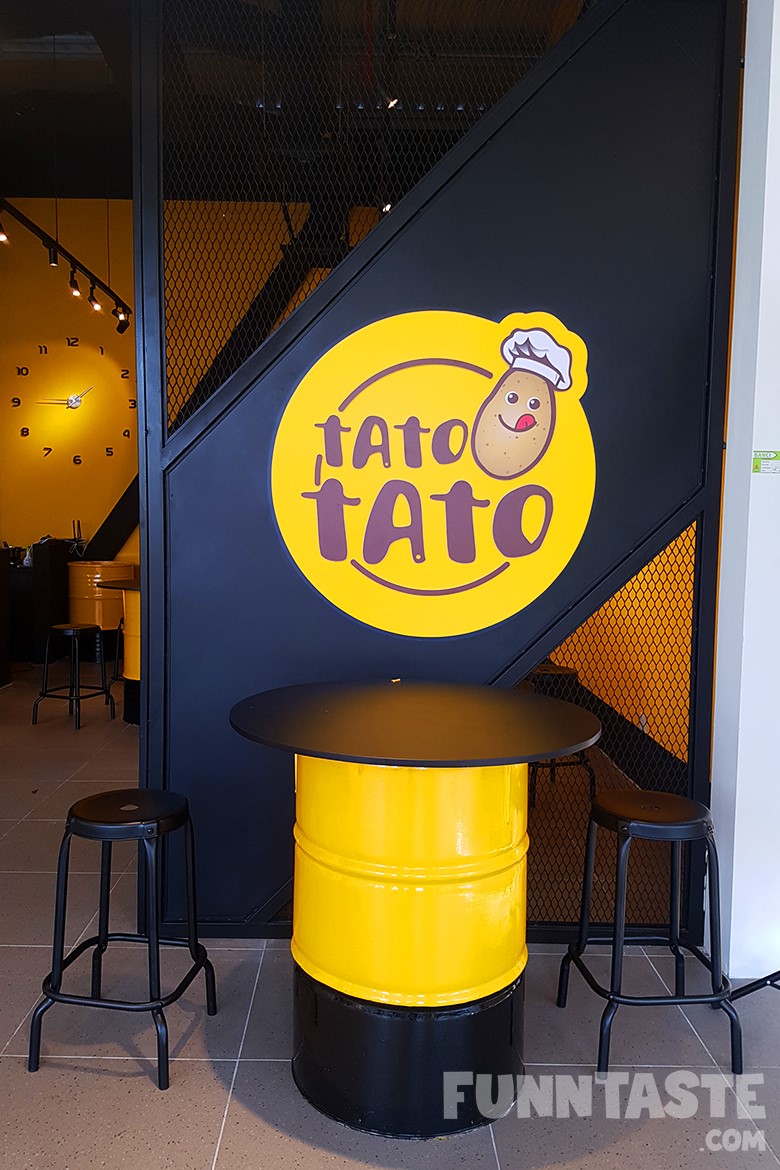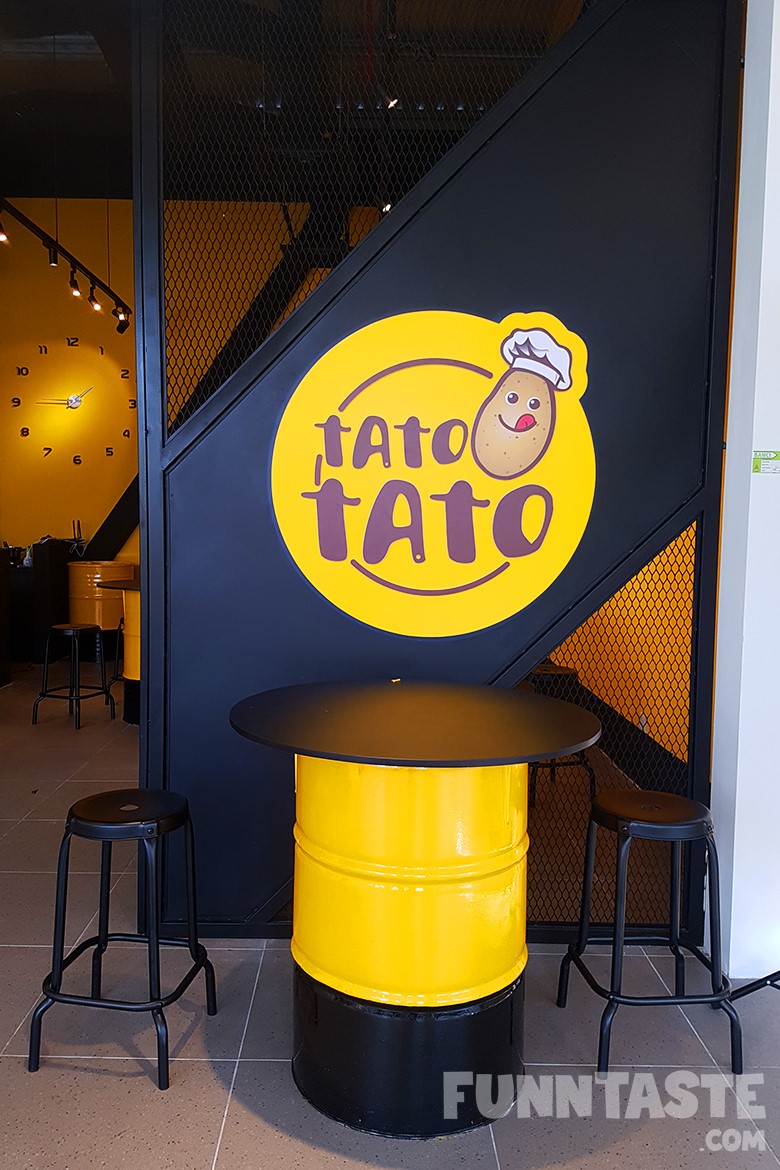 TATOTATO is a mashed potato themed restaurant in Cheras Leisuremall which opened in earlier August. The menu is basic, offering mashed potato and potato sandwiches, made out of 100% real potato.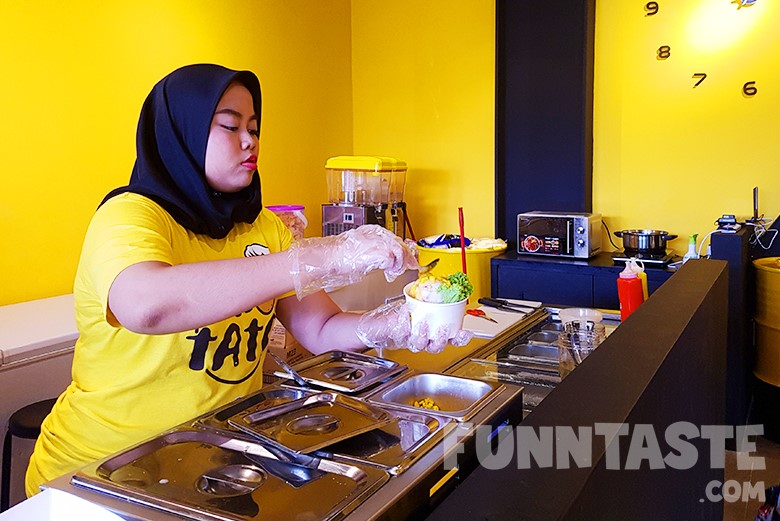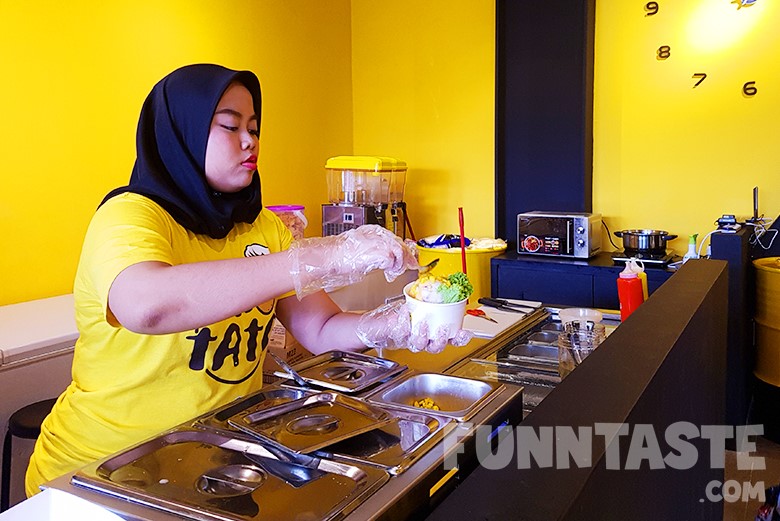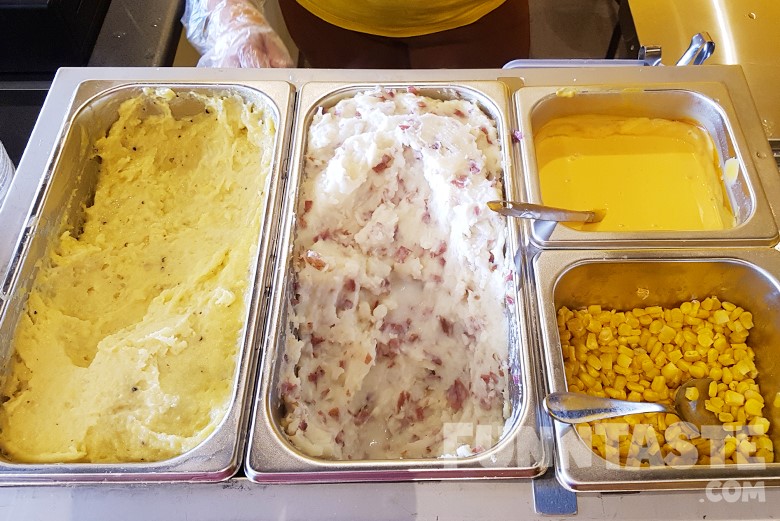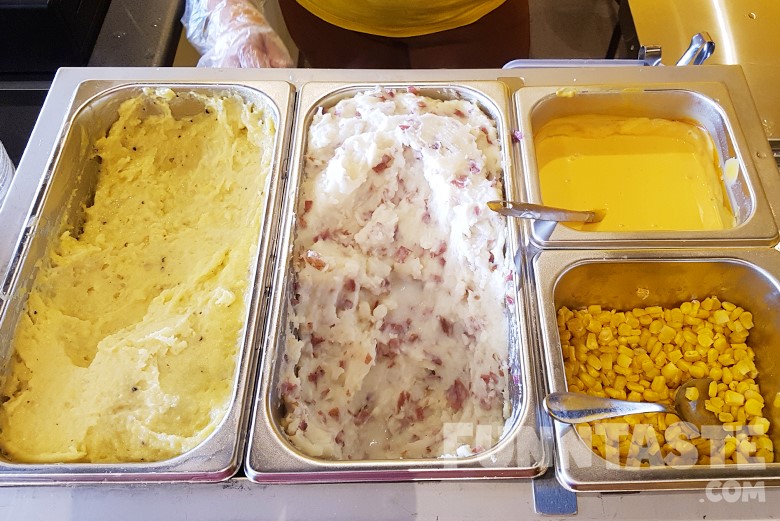 To get started, first you pick your desired mashed potato.
There are 2 types of mashed potato; the Original and Signature. The Original one comes with skin while the Signature served with a layer of cheese gravy. If you care about taste more than health, the Signature is your best bet.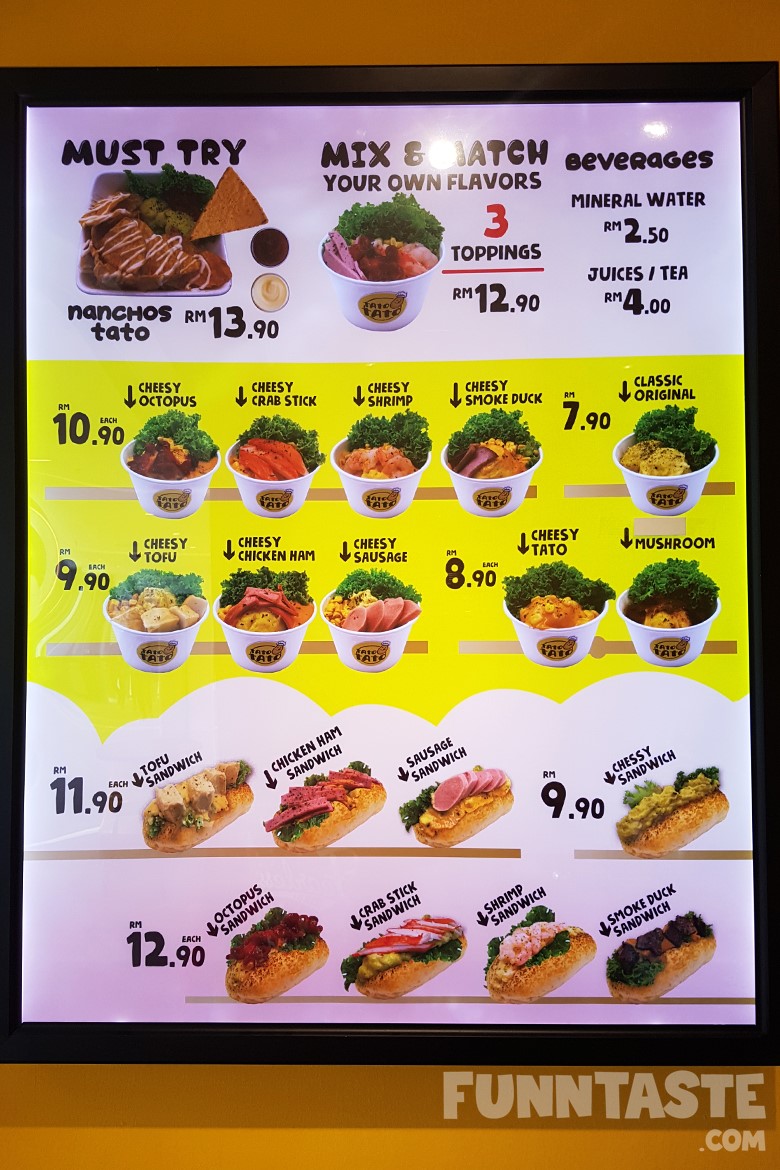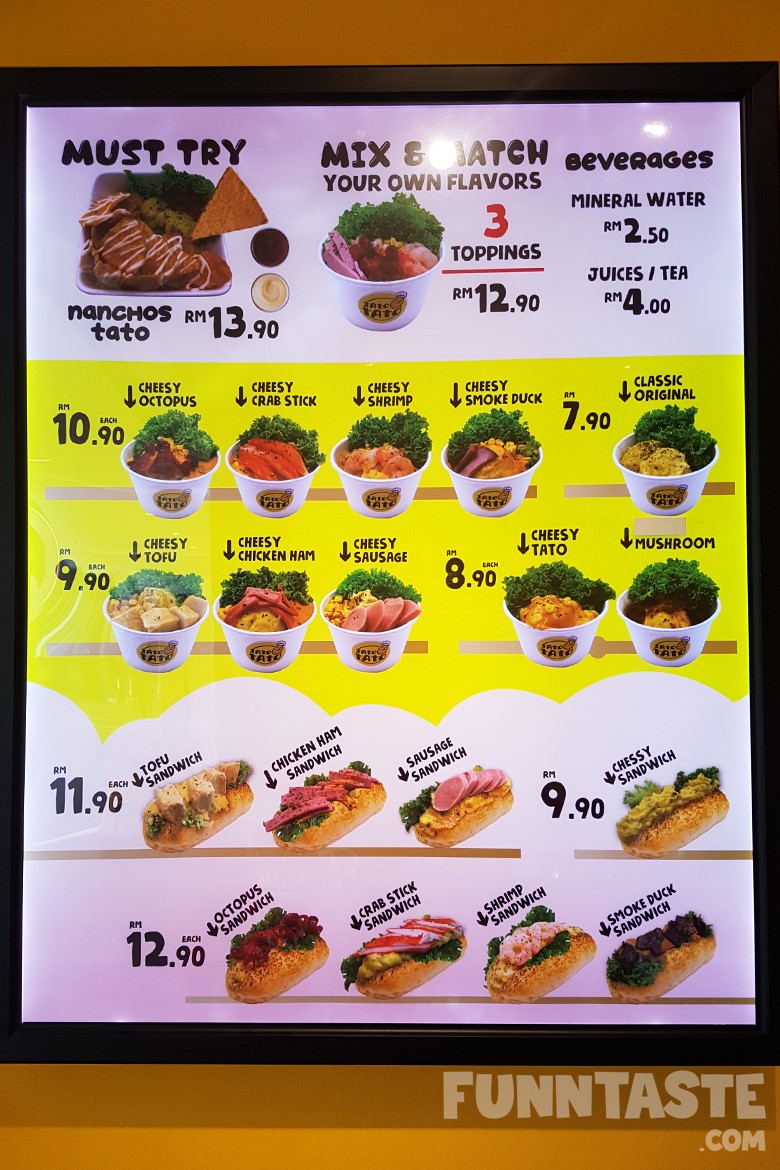 Next, you proceed with the toppings. TATOTATO offers over 10 possible toppings for mashed potatoes, including octopus, shrimp, smoked duck, crab sticks, and more. You can also opt to mix and match the toppings yourself, with prices start at RM9.90 per topping.
The mashed potato bowl is a well balance healthy meal with the perfect portion size, nutrition and fresh seafood protein. It was served with a good chunk of mashed potato, lettuce, sweet corns, and protein of your option.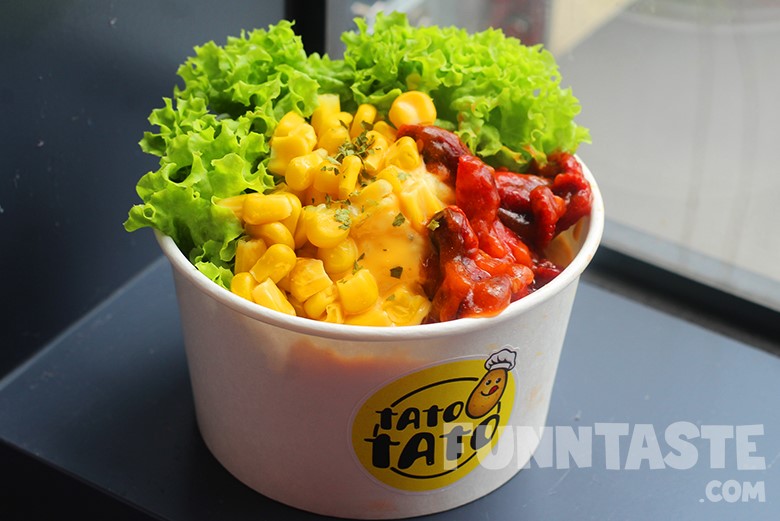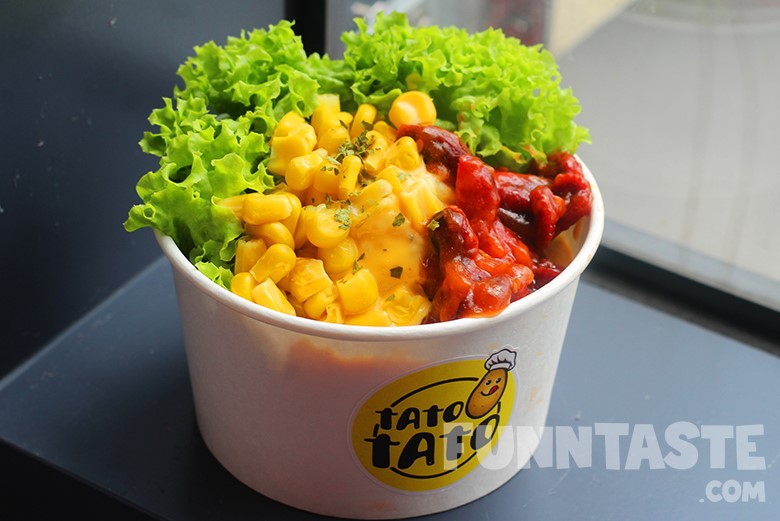 Cheesy Octopus @ RM10.90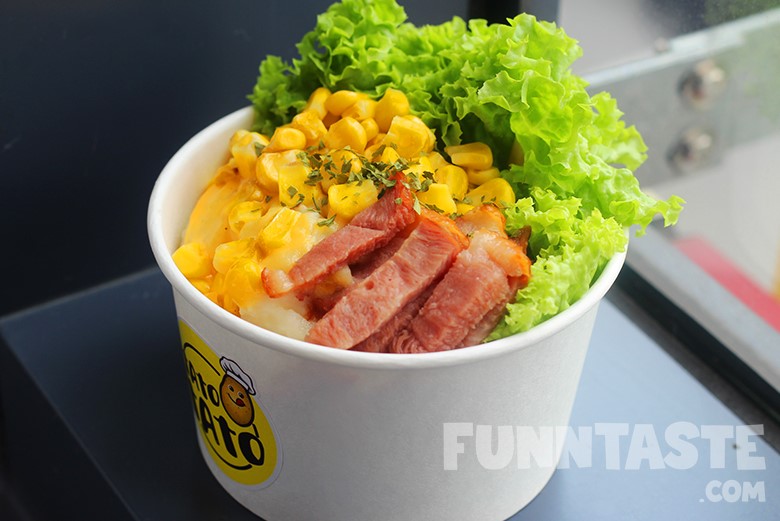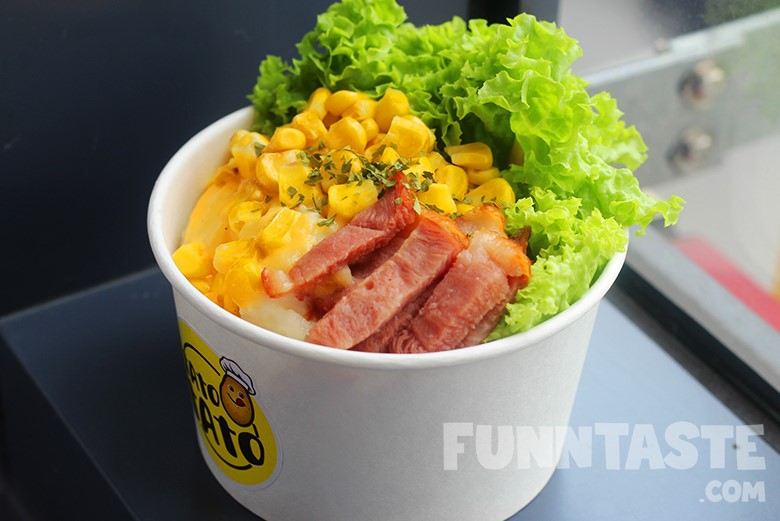 Cheesy Smoke Duck @ RM10.90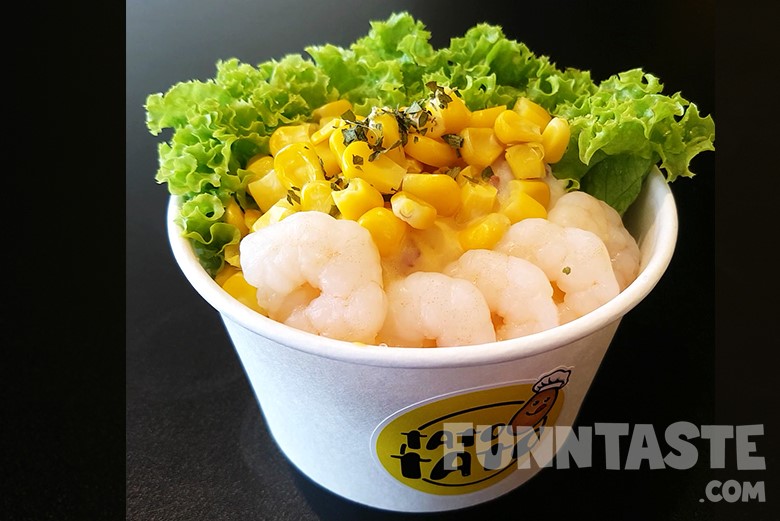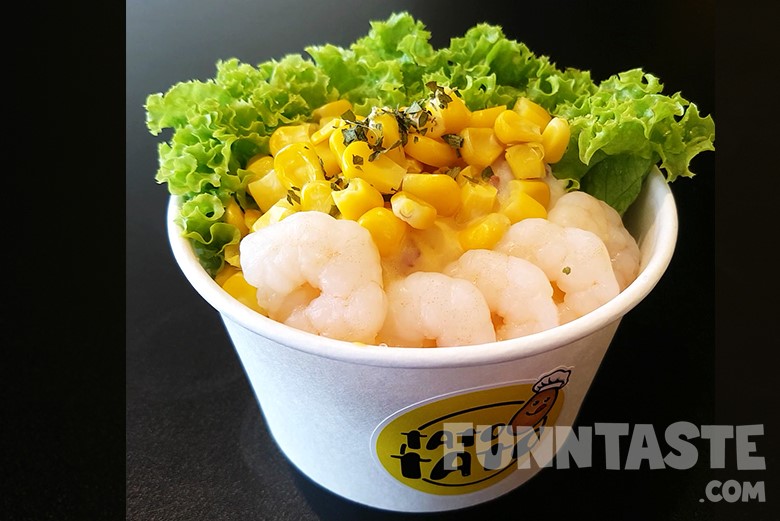 Cheesy Shrimp @ RM10.90
Perfect for on-the-go, the mashed potato bowl is relatively simple but taste wise, it was light and fluffy yet creamy. Despite it had a layer of cheese, we felt it was still a pretty balanced meal, without being too heavy on the stomach.
Our preferred one out of the 4 is the octopus. We liked the contrast between the spongy octopus and soft mashed potato worked perfectly. Smoked duck come close to second as the smokiness of the duck slices balanced well with the sweetness of the potato.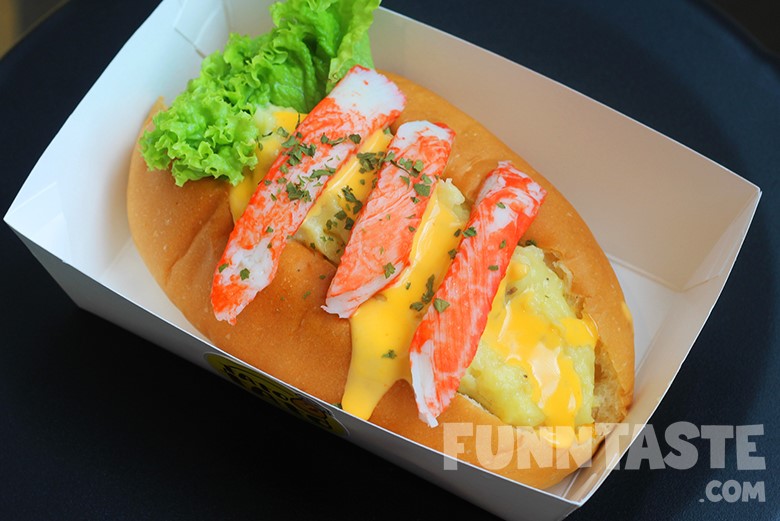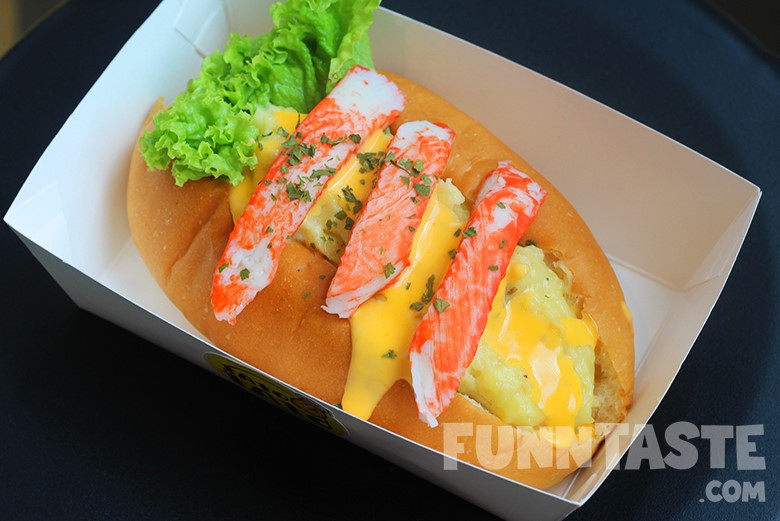 Crab Stick Sandwich @ RM12.90
If you want something more filling, you can opt for the Potato Sandwich which is essentially bread topped with potato and protein of your choice.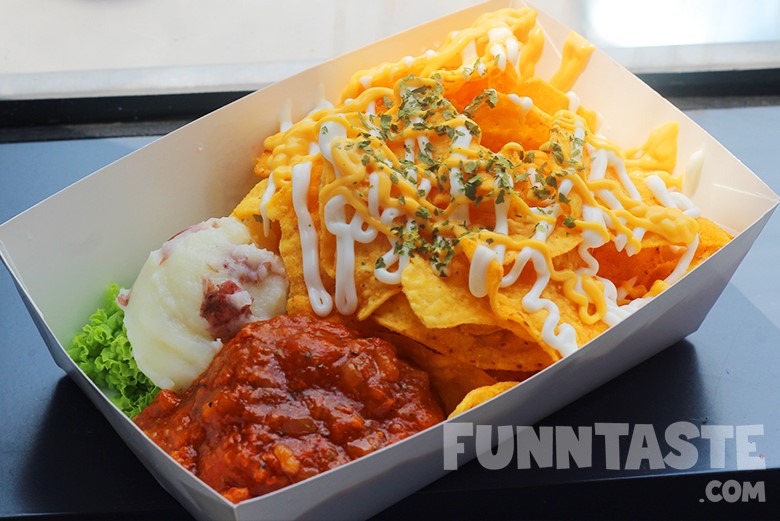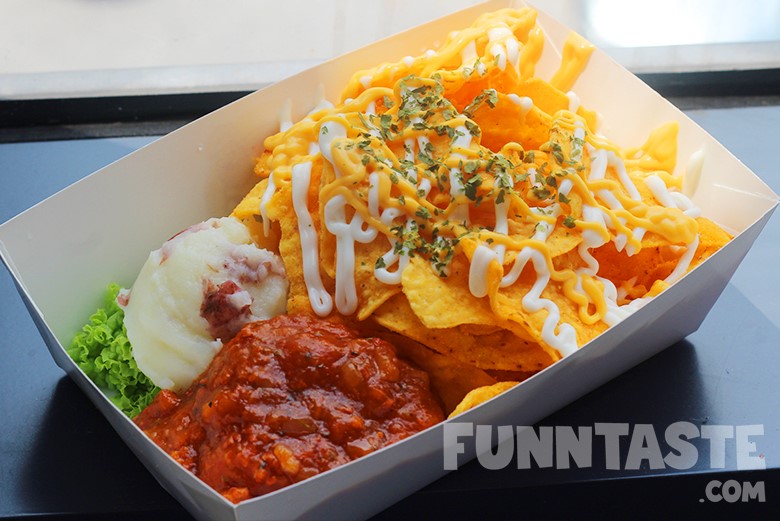 The Nachos Tato (RM13.90) was a small portion of chips with mashed potato, drizzle with Bolognese sauce, mayonnaise and thousand island sauces. This was a good munch if you're here just hanging out with friends.
To celebrate TATOTATO's second outlet opening, the restaurant is currently having 50% off on any second items until August 31, 2018.
This article is written in collaboration with TATOTATO.
More Info
TATOTATO @ Cheras Leisuremall
L1-69, Cheras Leisuremall,
Jalan Manis 2, Taman Segar,
562100, Cheras, Kuala Lumpur.
Operating Hours: 10AM – 10PM, Daily
TATOTATO @ Eco Ardence, Setia Alam
LAB 11 Ardence labs management office @ Eco Ardence
Pt8, Persiaran setia Alam, Eco Ardence, Sekyen 13,
40170, Shah Alam, Selangor
Operation Hour: 11:00 – 10:00 Daily