Food & Drinks
10 Street Food Stalls That Are Opened For Delivery Around KL During MCO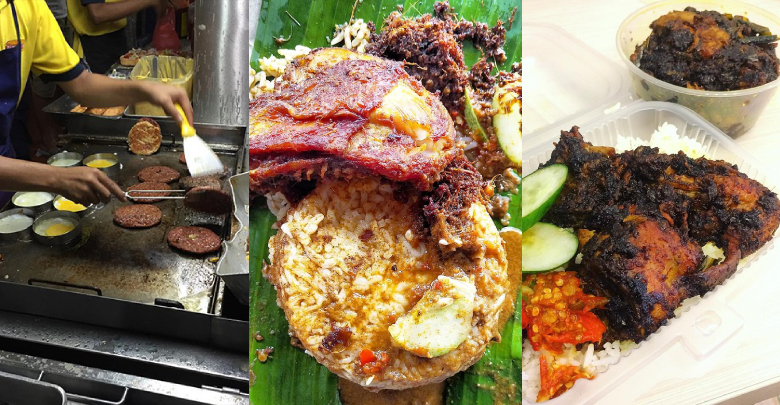 It's no great secret that Malaysia is a food obsessive's paradise. But while our country is still under Movement Contraol Order (MCO), we can't go out to our favourite eateries yet. Since almost 95% of Malaysians are staying home, many street eateries had started implementing food delivery service so that everyone can still enjoy delicious food.
Here are 10 Street Food Stalls That Are Opened For Delivery Around KL During MCO.
1. Mr Chiam Pisang Goreng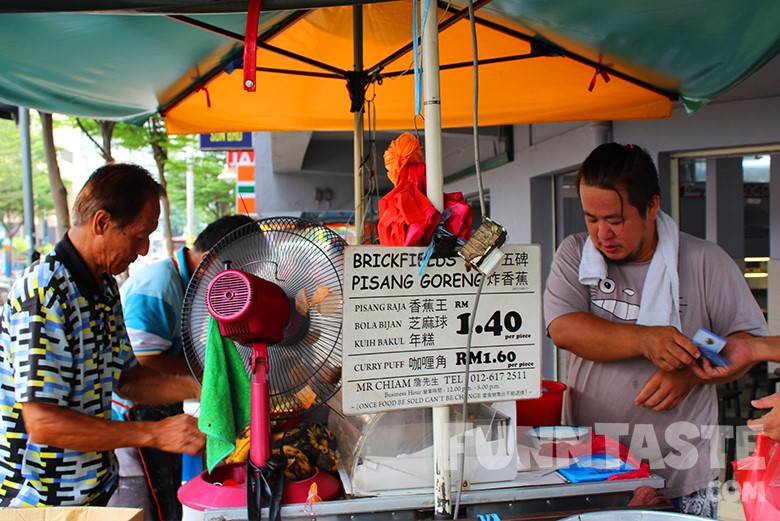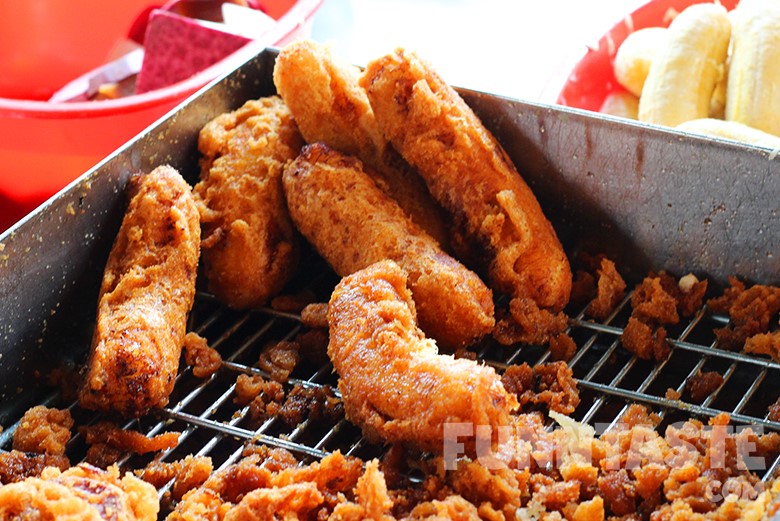 Mr Chiam pisang goreng surged in high demand that it now has a very own pin on google maps entitled " Brickfields Pisang Goreng". This golden brown delicacy has captured the locals heart with its high quality taste as Mr Chiam only uses the finest Pisang Raja in town to make them. To get this tasty and crispy pisang goreng all you have to do is order from Foodpanda!
Address: 19, 21, Jalan Thambipillay, Brickfields, 50470 Kuala Lumpur
2. D'Naim Nasi Kukus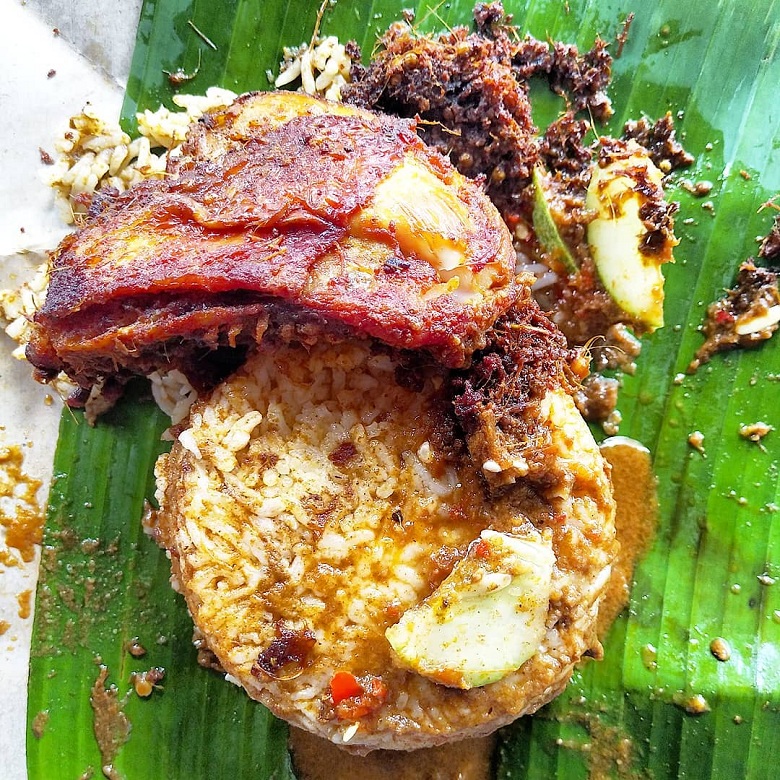 D'Naim Nasi Kukus is a hidden gem started by a group of passionate Kelantan villagers located in Pantai Dalam. The chicken is fried hourly to maintain their freshness and top notch quality. To top it off, the homemade spicy kuah curry gives the whole dish a robust taste. Paired with deep fried ayam dara and soft steamed rice, the end product is glorious! Locals can now order it via Grabfood delivery or direct WhatsApp at the number below.
WhatsApp Download: www.wasap.my/60129464440/nasikukus
Address: Jalan Pantai Dalam, Taman Pantai Indah, 59200 Kuala Lumpur
3. Nasi Lemak Antarabangsa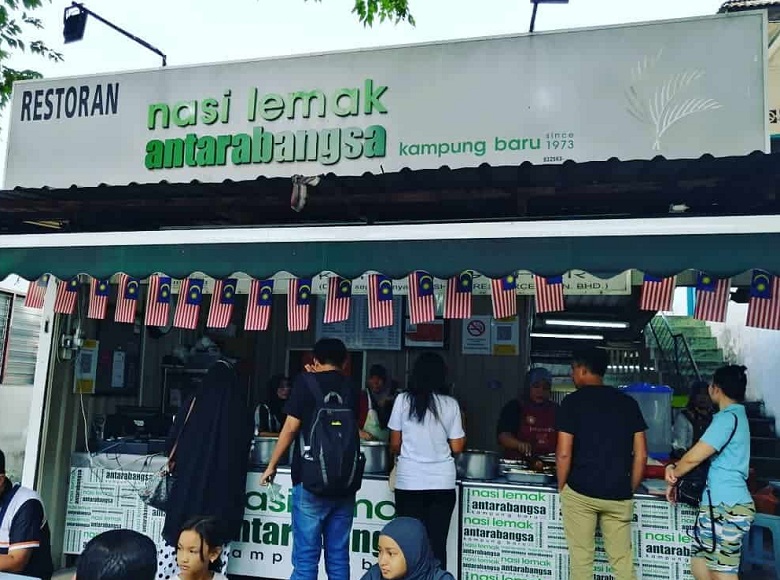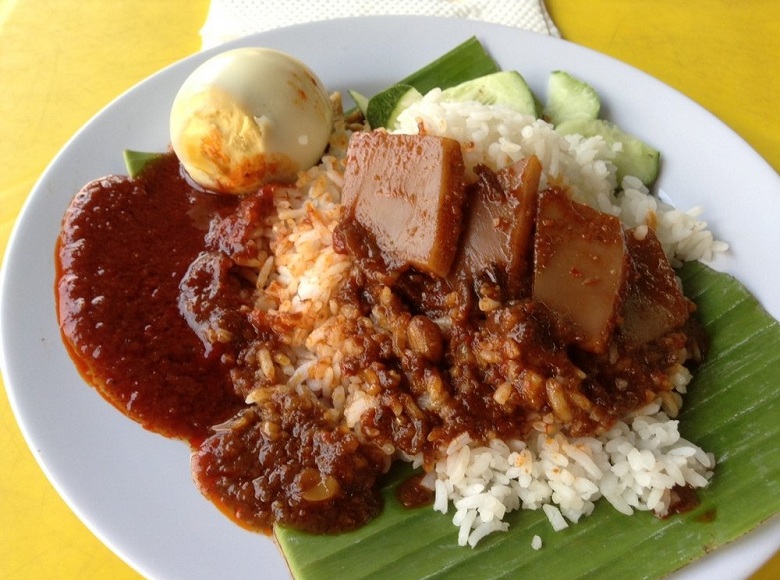 Nasi Lemak Antarabangsa holds the legendary status and is highly recognized when it comes to serving delectable nasi lemak. Their nasi lemak sambal is perfect for mild spicy eaters as it falls in the sweet category. For a set of RM 5.50 emptors can dig in the Nasi lemak kentang bilis sambal served with boiled egg. Oh no! Bad news peanut eaters but this set does not come with the infamous nasi lemak peanuts. Locals can now order Nasi Lemak Antarabangsa via both Grabfood and Foodpanda in accordance to their own set of preferences. Don't hold back your Nasi lemak cravings, order now!
Address: 4, Jalan Raja Muda Musa, Kampung Baru, 50300 Kuala Lumpur
4. Devi's Corner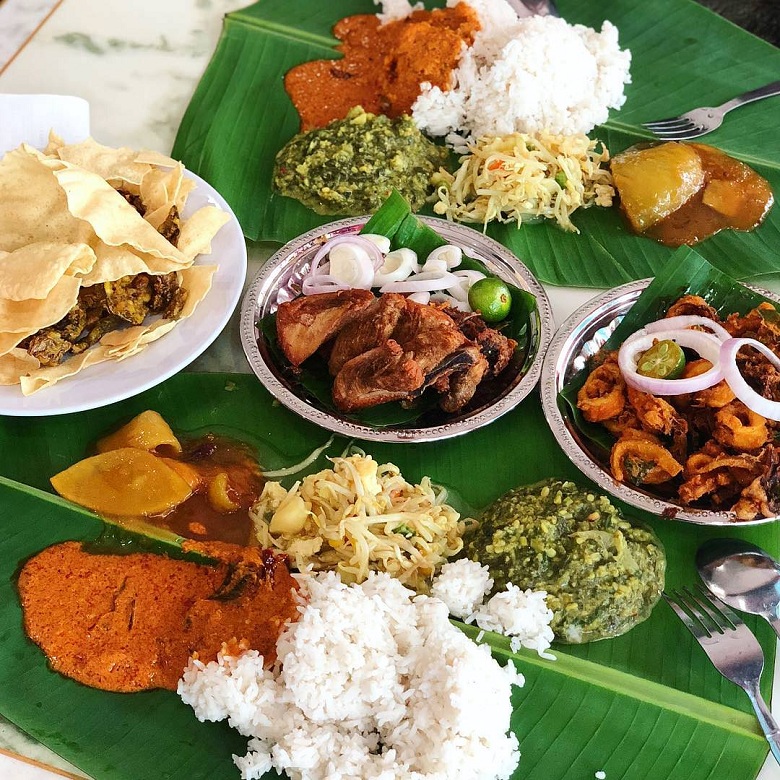 Calling all my banana leaf rice lovers that are yearning to taste one during MCO. You can now order a robust, flavourful set of banana leaf rice for only RM10.50 on both GrabFood and Foodpanda. For locals who aren't so keen on eating banana leaf rice can opt for their ambrosian nasi lemak or fried noodles and rice. Additionally, you can also purchase the side dishes if you wish for add ons.
Address: 14, Jalan Telawi 4, Bangsar, 59100 Kuala Lumpur
5. Nasi Lemak Saleha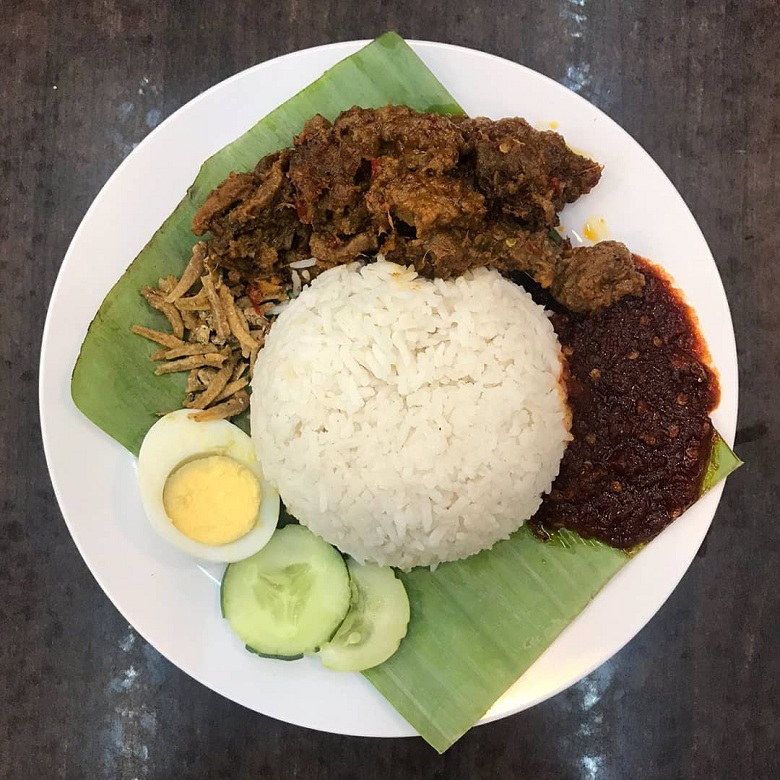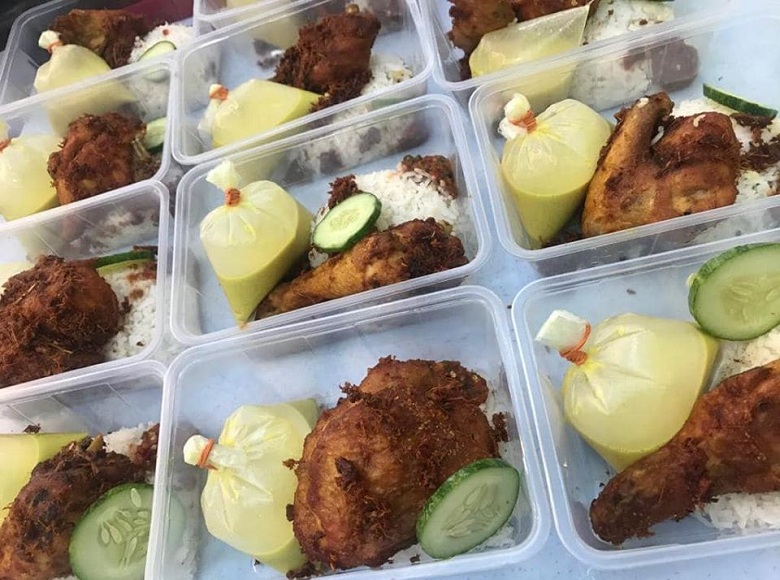 "Sit at home and enjoy a dish of spicy fried chicken steamed rice with white rice, spicy fried chicken, gulai gravy and sambal belacan during the period of this movement control order" reads the recent facebook post of Nasi Lemak Salehad. It's undeniable that they have accumulated so many loyal customers over the years. Focused on MCO delivery, Nasi Lemak Salehad has put up big combos consisting of combo for 4 and combo for 6. These big combos are definitely a wise choice for money savers. Aside from that, they are also offering 7 various nasi lemak combos for emptors to choose from. More options can be found at GrabFood and Foodpanda. Alternatively, you can also order at www.nasilemaksaleha.com for free delivery. – T&C applies.
WhatsApp Enquiry: 017-747 0100
Address: 3, Jalan Pandan Prima 1, Dataran Pandan Prima, 55100 Kuala Lumpur, Selangor
6. D'Raz Burger Bakar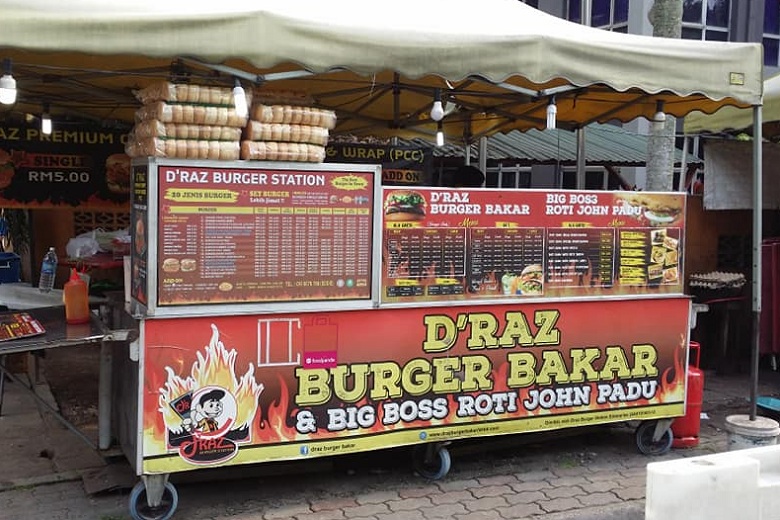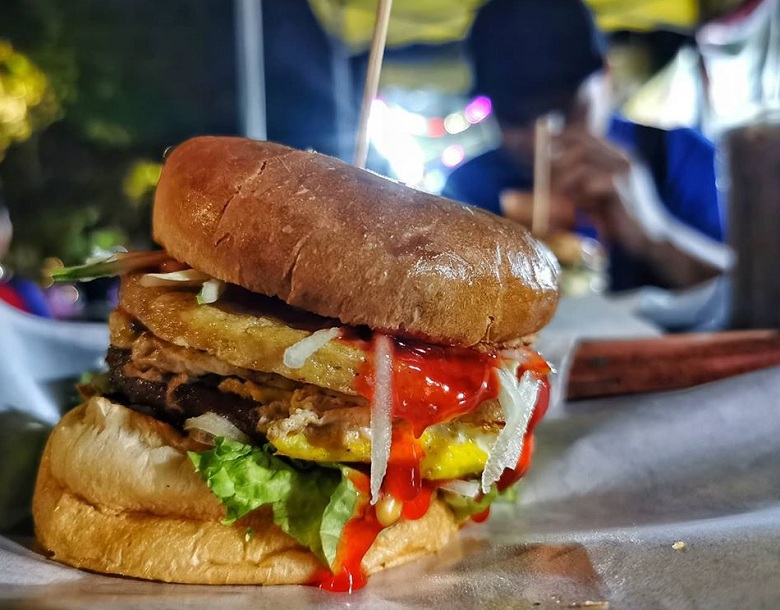 D'Raz specialises in burger bakar and aims to provide high quality but most affordable burgers in town. During normal days, D'Raz only closes after 2am so if you are craving for burgers during supper on a regular day then you know just where to go. Currently during the MCO period they are very much focused on delivering 9 combo sets consisting of their legendary roti john, oblong and burger bakar. Get it all on GrabFood now and enjoy these savoury specialties in the comfort of your house.
Address: Taman Sri Endah, 57000 Kuala Lumpur, Federal Territory of Kuala Lumpur
7. Sixty Bites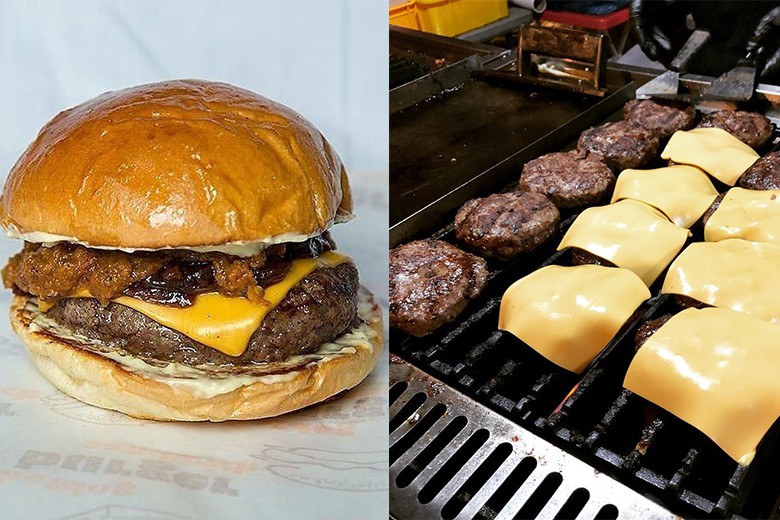 Located directly in front of BHPetrol in Taman Tun Dr Ismail , Sixty Bites offers delectable, high quality homemade beef patties with 100% minced ribeye meat. Other juicy patties such as chicken and lamb are available and their signature burger which is the chezburger is a must try. Sixty Bites has commenced to do their very own inhouse delivery starting 9th April via makanburger.com at RM3 per delivery from 10am to 7.30pm. All you have to do is make sure you reside 7km from the stall. Alternatively, you can order them at GrabFood, Foodpanda and HungryDelivery.
Address: Persiaran Zaaba, Taman Tun Dr Ismail, 60000 Kuala Lumpur
8. Thong Kee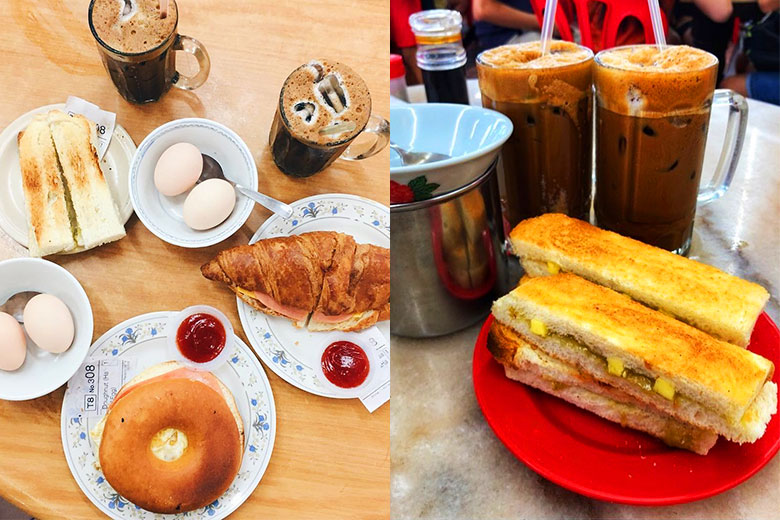 When it comes to glorious breakfast spread, Thong Kee cafe is unbeatable. Thong Kee cafe is mainly known for its Hainanese breakfast spread such as kaya butter toast, croissant and Hainan coffee. Their significant dish consists of their finger-licking, crispy and flaky homemade croissants which is now sold on both GrabFood and Foodpanda delivery for emptors to still be able to enjoy these delectable dishes during MCO. Aside from that, you can also purchase their perfectly curated breakfast set and puffy, soft donuts.
Address:
33, Jalan 21/1, Sea Park, 46300 Petaling Jaya, Selangor
13, Jalan Juruaudit U1/37, Hicom-glenmarie Industrial Park, 40150 Shah Alam,
9. Tiga Budak Gemuk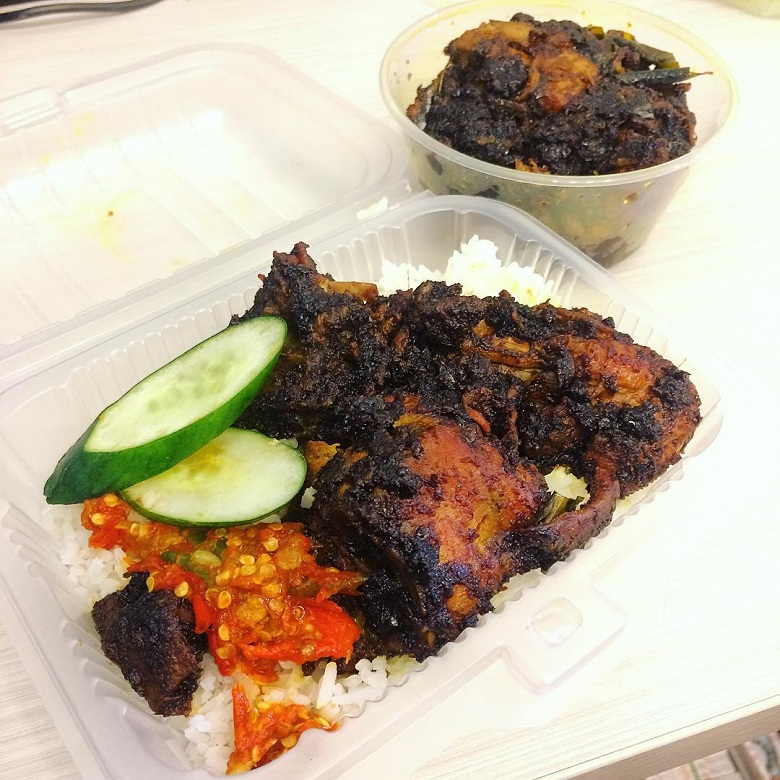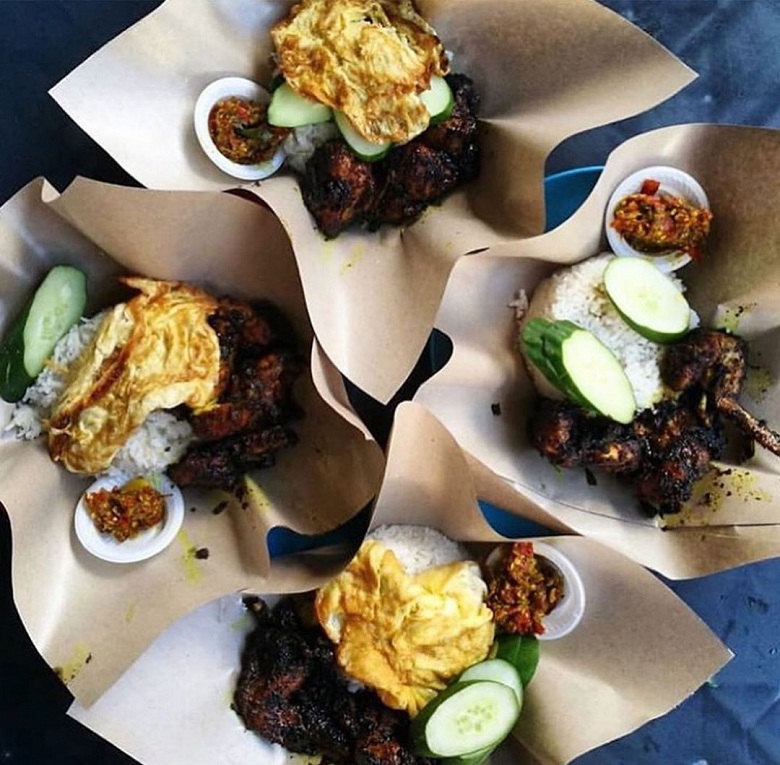 Tiga Budak Gemuk's signature dishes are undoubtedly the famous Nasi ayam kicap, sambal power and the daging kicap. Their delivery menu consists of limited varieties but you best believe the food is filling and satisfying. For chicken lovers the sets consists of Nasi Tiga Budak Gemok Ayam Biasa + Telur, Nasi Tiga Budak Gemok Ayam Double and Nasi Tiga Budak Gemok Ayam Extra Montel whereas beef lovers they have serve Nasi Tiga Budak Gemok Daging Biasa, Nasi Tiga Budak Gemok Daging Biasa + Telur Nasi Tiga Budak Gemok Daging Double and Nasi Tiga Budak Gemok Daging Montel. If you'd like your food to be extra spicy with the oomph you crave for you can purchase their cili extra shot for RM1.50 each. Order now using foodpanda or on Tiga Budak Gemok's website.
Address:
– 9, 2/27e, Seksyen 10, Wangsa Maju, Kuala Lumpur, Malaysia, 53300
-Jalan Maktab, Gurney Mall (Residensi UTMKL), Kampung Datuk Keramat, 53300 Kuala Lumpur
-D-LG-3, Block D, Centrus Mall Lingkaran Cyber Point CBD Perdana 3, Cyberjaya, 63000, Malaysia,
-Pusat Perniagaan Danau Lumayan, Jalan Danau Lumayan, Bandar sri Permaisuri, 56100 Cheras
10. Burger Bakar Abang Burn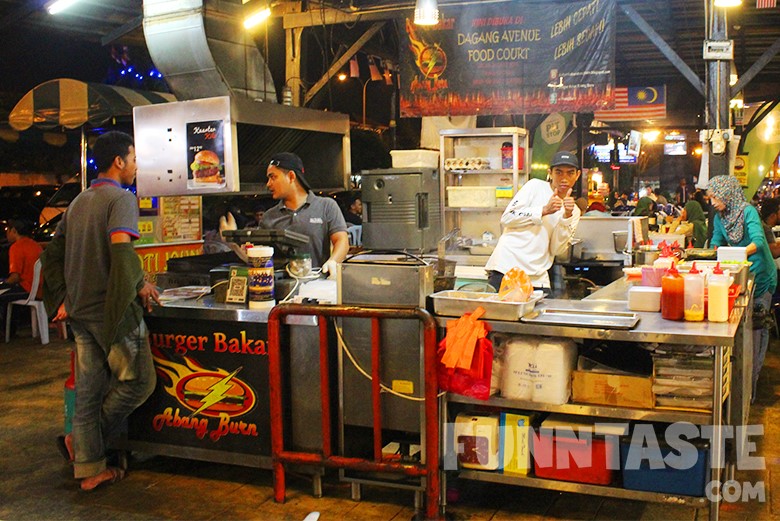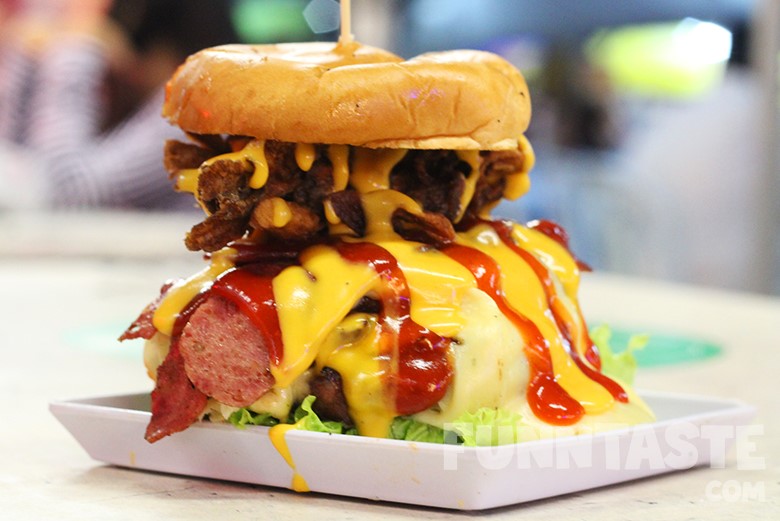 A crowd favourite for burger to which seems like since forever, Abang Burn offers ramly burger with thick and juicy patties. Their menu is spit into two categories: original and premium. While the original is just basic, don't forget to try out their Aligot Cheese Balut, Burger Ayam Goreng and the Burger Tower (a 5-patty burger). If you're thinking of getting a bite of these juicy burgers then head on to their website burgerabangburn.beepit.com to place your order.
Address: Click here for its full locations.