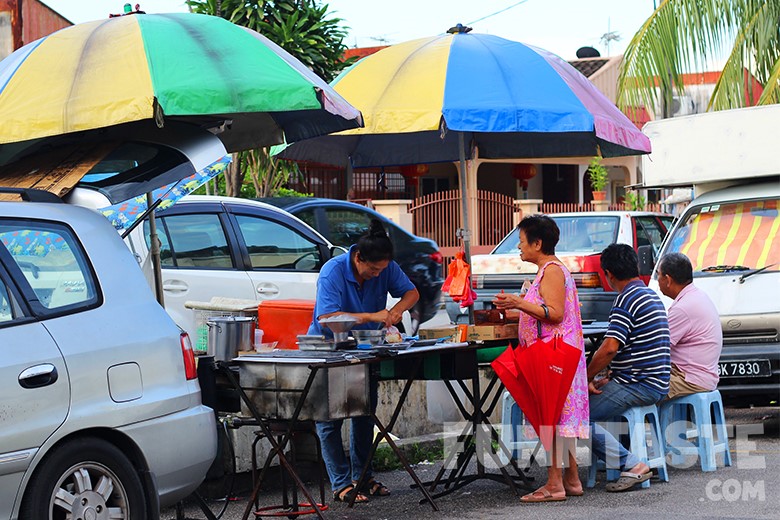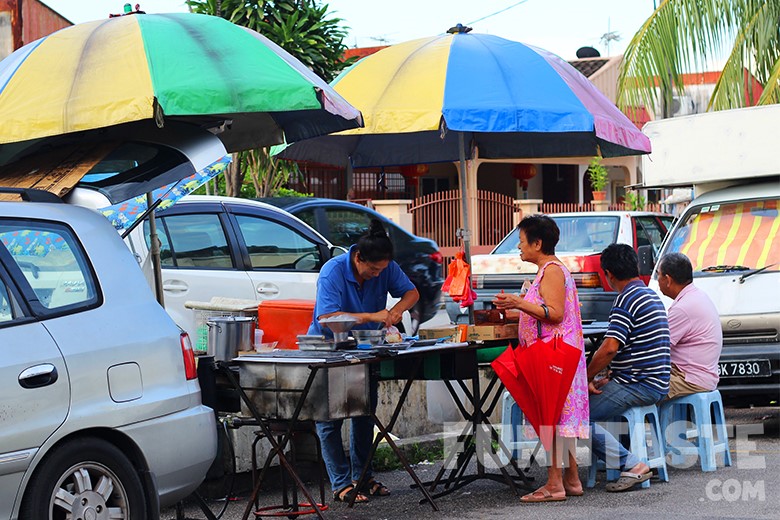 Yesterday while we were dining at Peter's Chee Cheong Fun truck, a random customer recommended us to try a neighboring chee cheong fun stall which is 2 doors away. Hence we decided to try this nameless Chee Cheong Fun stall for breakfast at SS14 Subang Jaya.
We were told that the owner Mr Chew has been operating this Chee Cheong Fun stall for 20 years in SS14 morning market and things are usually sold out by 9.00AM. It's also worth mentioning, the chilli paste here are freshly homemade.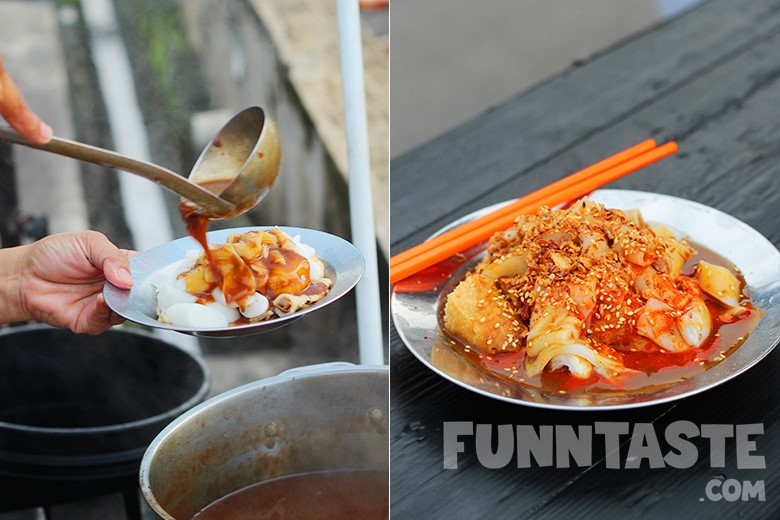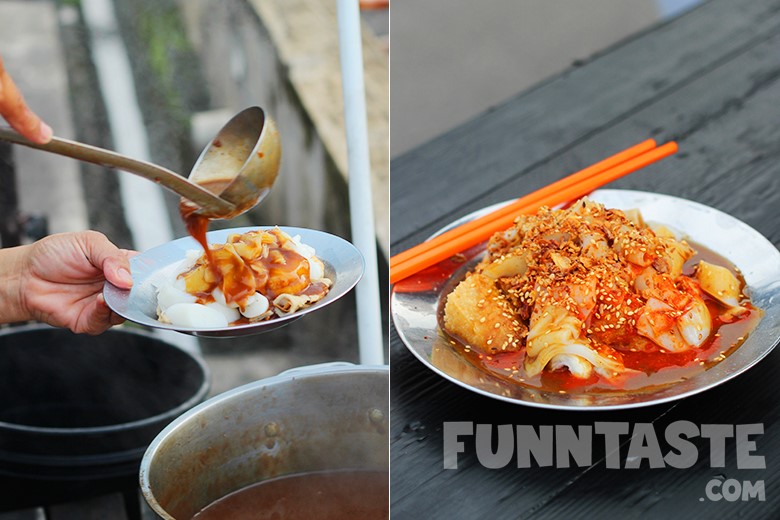 First thing we notice from this nameless Chee Cheong Fun stall is the owner, an friendly aunty who takes hygiene seriously – she was spotted wearing a plastic glove when handling food.
Topped with Hakka brown sauce, a squirt of chilli, a dash of sesame oil, a generous spoonful of prawn paste drizzled on the dish. Lastly, the Chee Cheong Fun is topped sprinkled with sesame seeds for that fragrant and nutty flavour.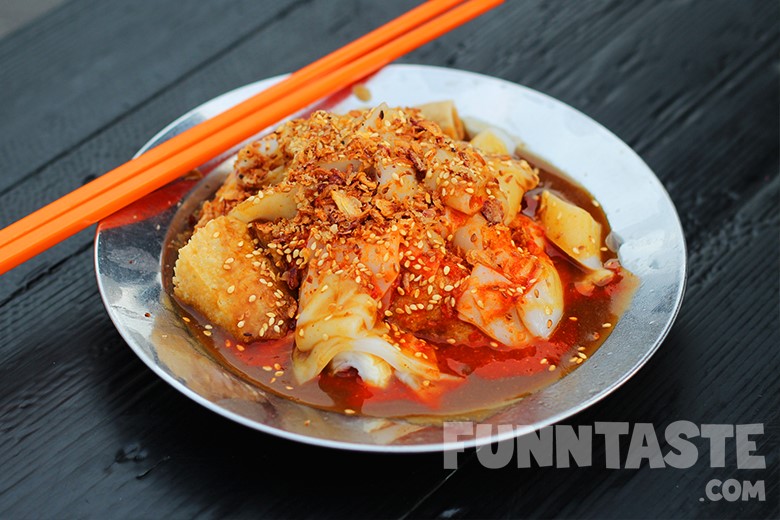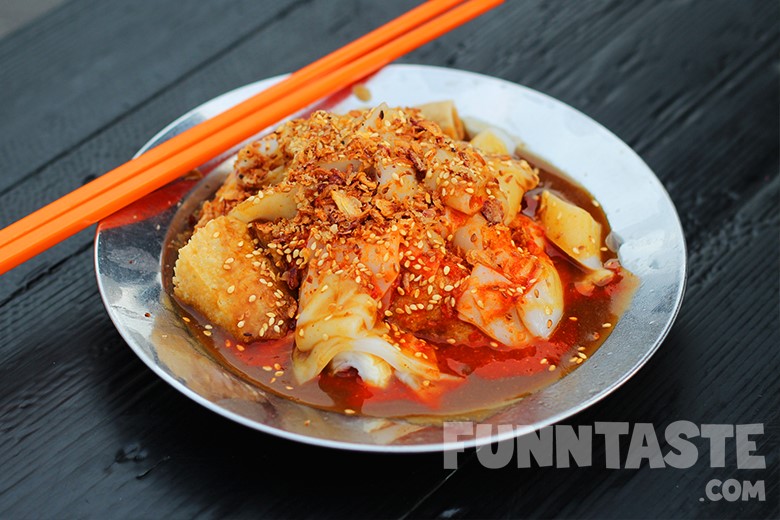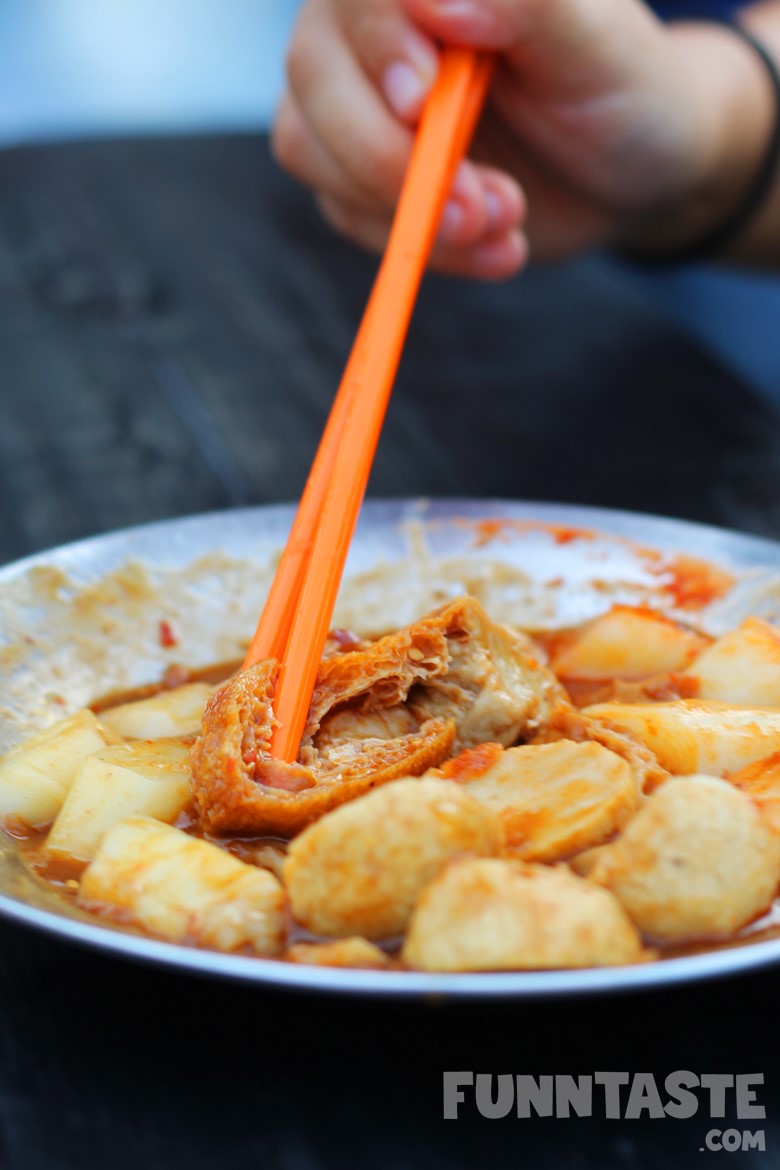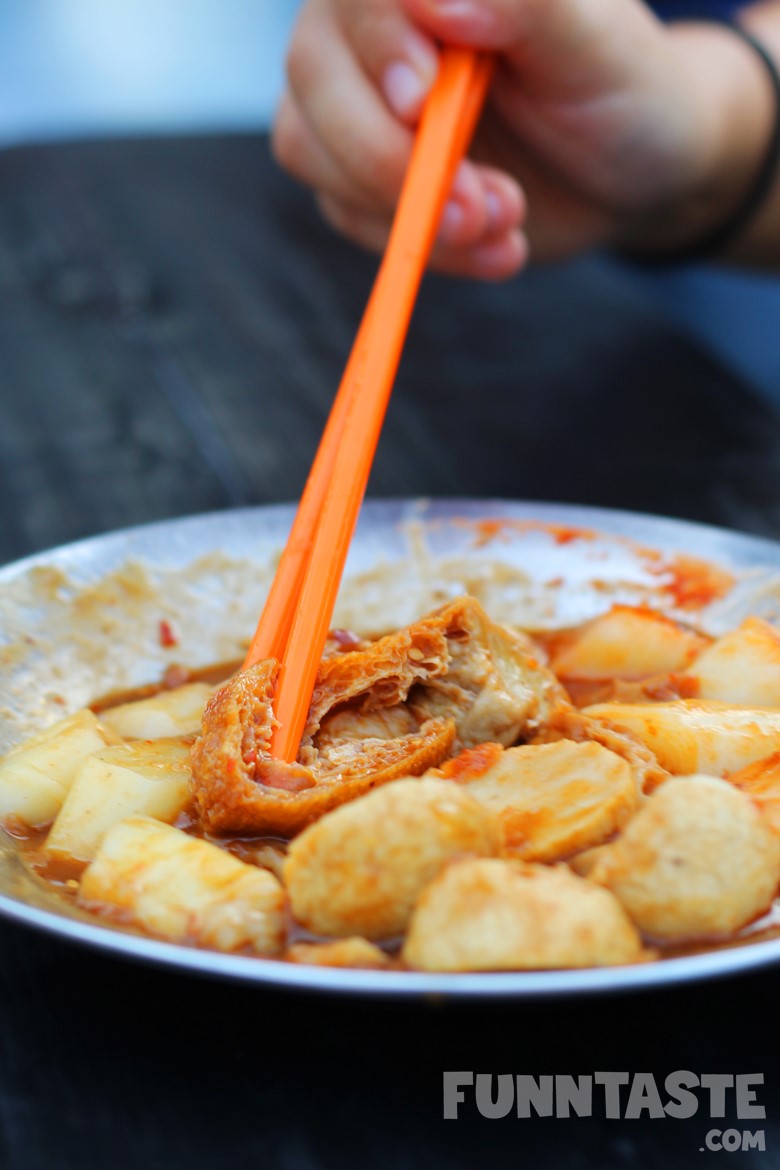 The rice rolls was soft by itself, and the amount of Hakka brown sauce poured was just nice to coat the dish evenly. No doubt the yum factor of this dish is the home made chilli paste, giving it the spicy twist. If you have low heat tolerance just request for less but don't omit it completely.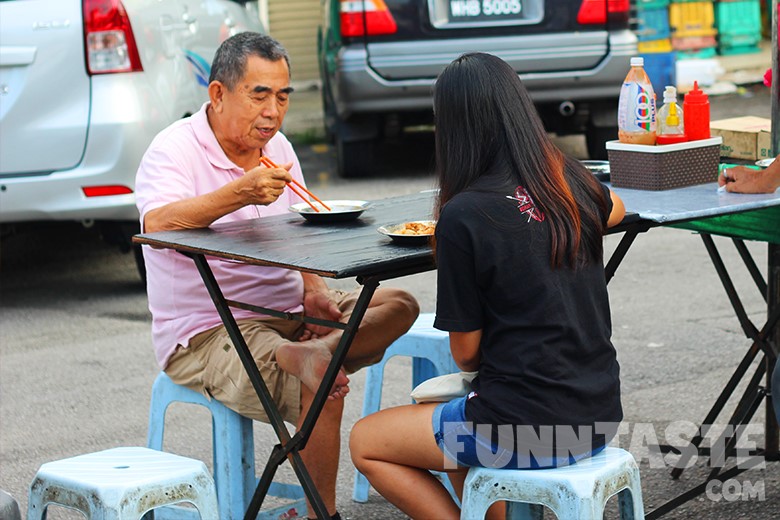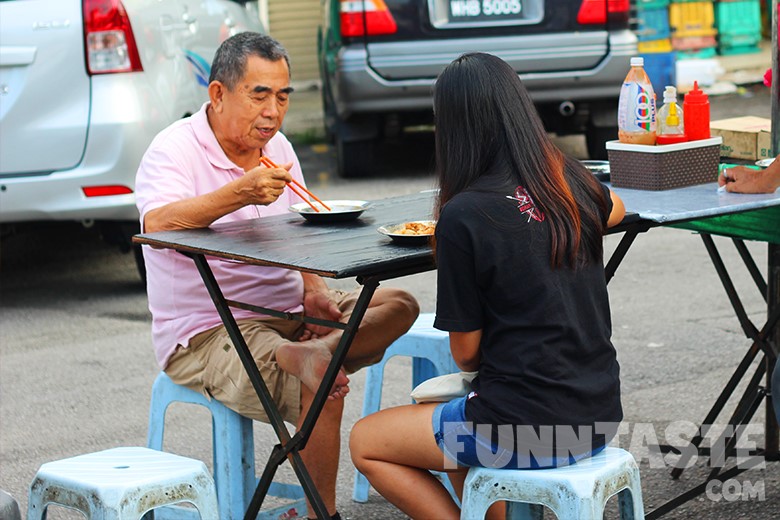 Verdict
All in all, this chee cheong fun stalls offers comfort and affordability on a plate. If you happen to be around Subang area and looking for a cheap and tasty breakfast spot you should definitely consider dropping by the SS14 market for this hearty chee cheong fun.
P/S: No price tag was place as this dish was paid by a nice uncle who sat with us for breakfast.
Operating Hours: 6AM – 10AM, Daily
Address: Jalan SS14/2a, SS 14, 47500, Subang Jaya, Selangor, Malaysia.