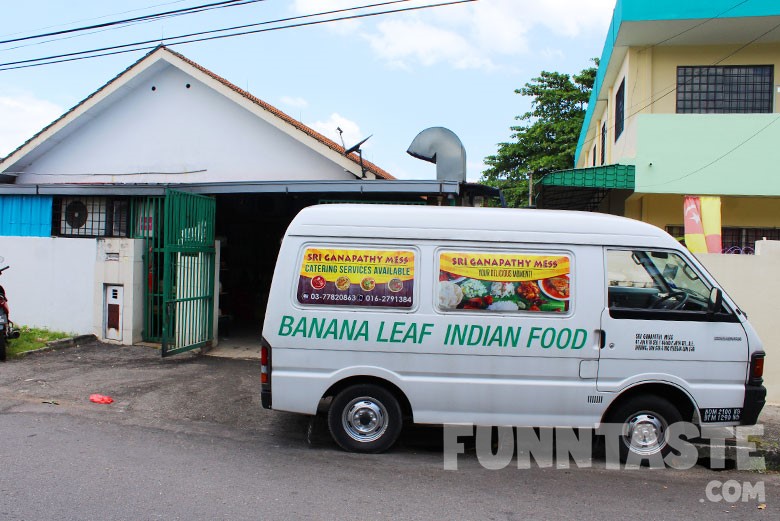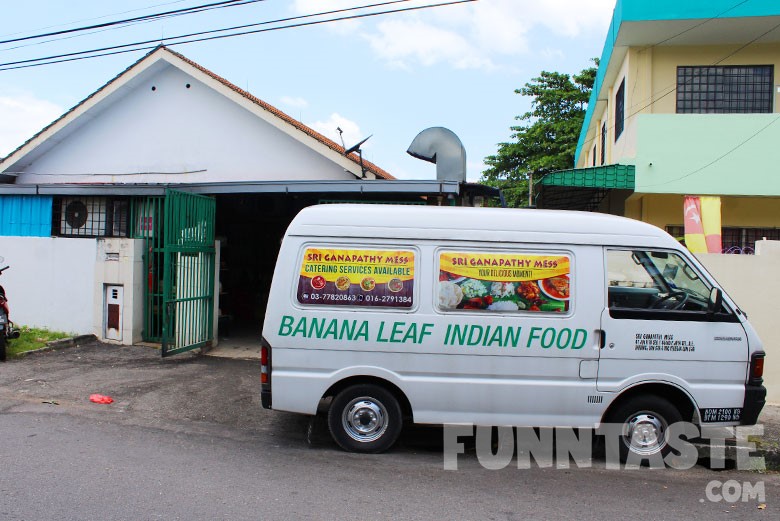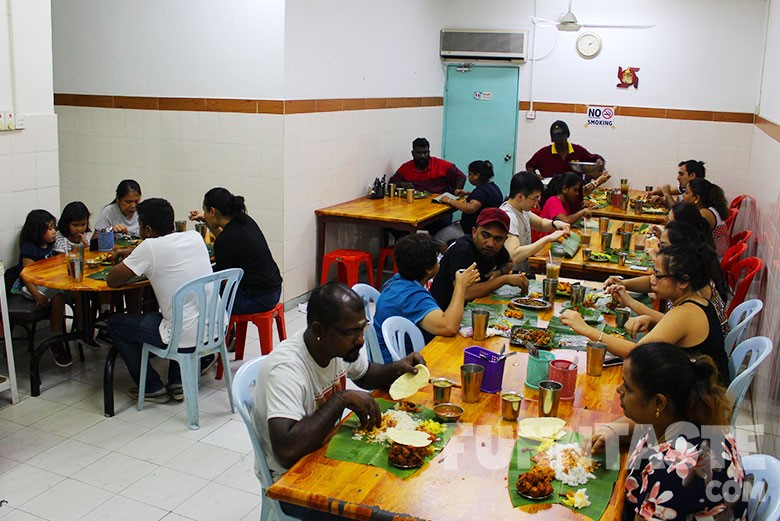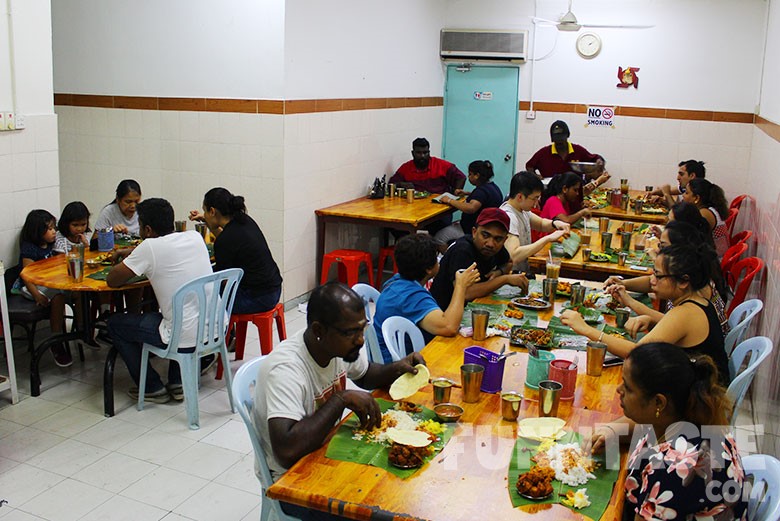 Petaling Jaya is a food heaven filled with various delicious banana leaf rice restaurants such as Acha Curry House, Krishna Curry House, Restaurant Kavitha. But our most favourite Banana Leaf Rice restaurant is Sri Ganapathi Mess which located at PJ Old Town.
The restaurant doesn't have a signage and can be easily mistaken for a private residence. But occasionally, you will see their catering van park outside of the house, doubled up as their signage.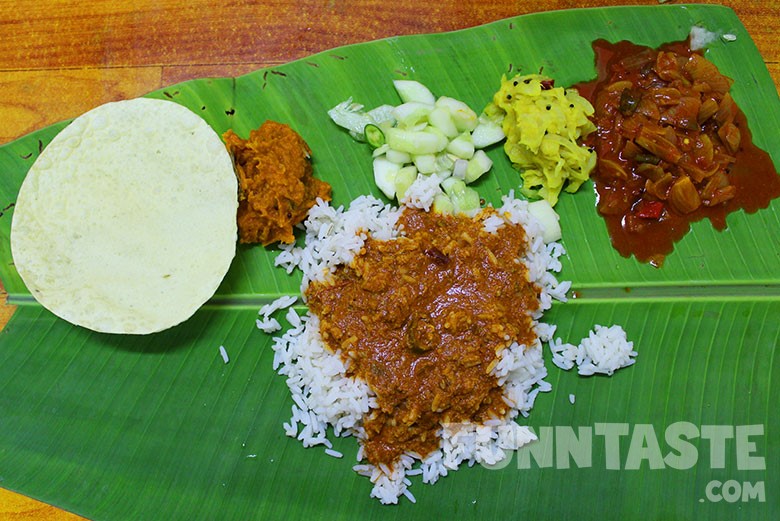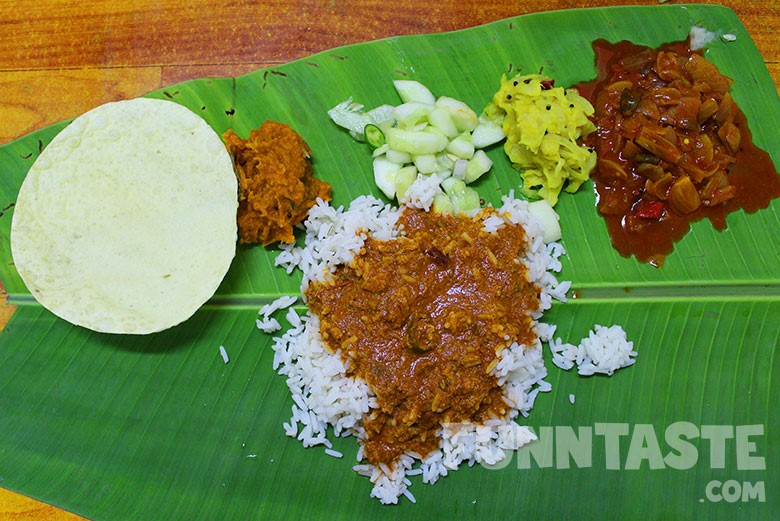 Here in Sri Ganapathi Mess a traditional banana leaf rice set with plain water cost RM6.00. Unlike some commercialised restaurants *cough* Sri Nirwana Maju *cough*, they don't charge extra for refills of  white rice/par boiled rice, vegetables and papadum.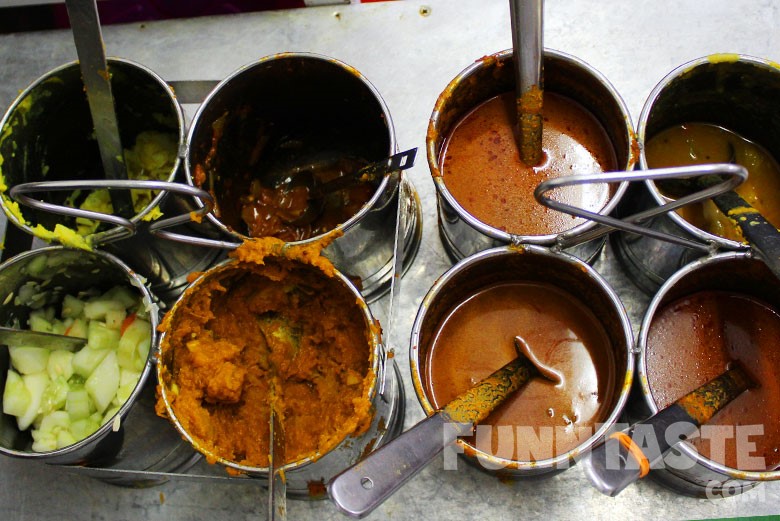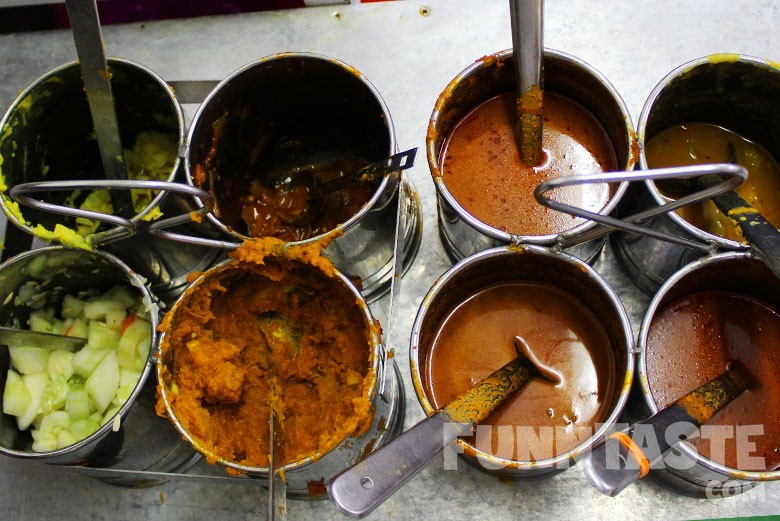 There are 4 types of gravies for you to top up as much as you love. We felt the chicken curry was delicious and robust in flavour. Fish curry was a little spicy but in a good way, and had that satisfying aroma blend spiciness and tanginess.
The vegetables we reckon they rotate once in while. Among the 4 vegetables we were served, we enjoyed their signature red onions pickle the most. It was sour and appetizing, we couldn't help ourselves but to top up for more.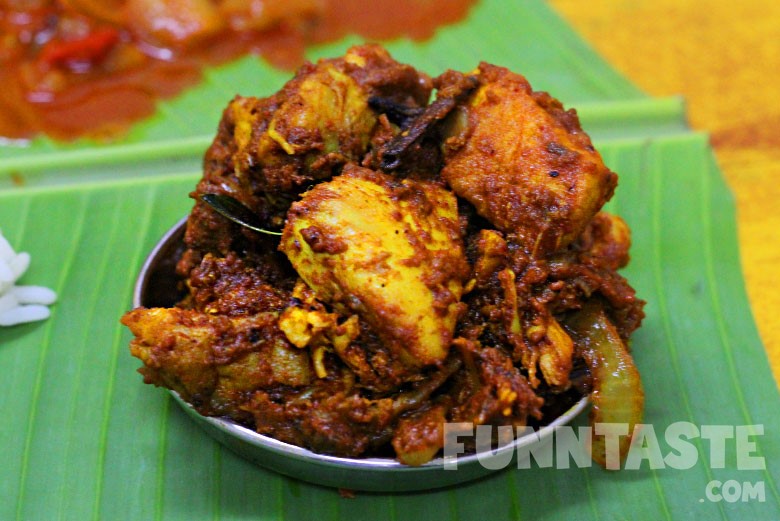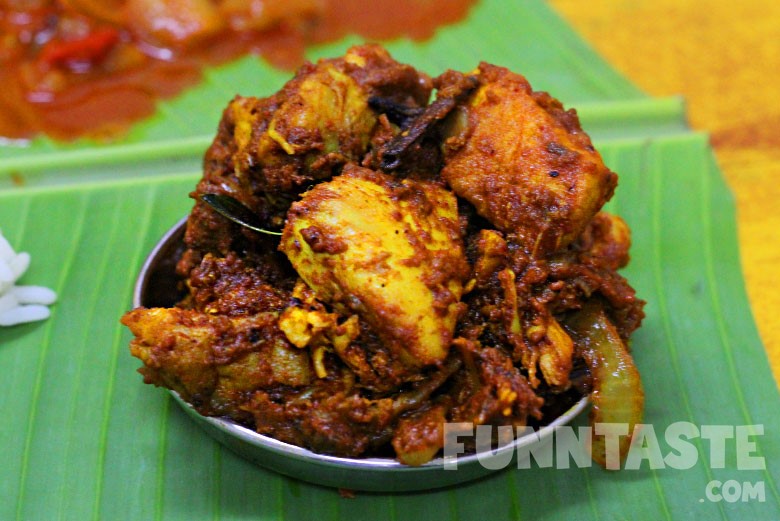 For the meat dishes, we opt for a plate of Chicken Varuval (RM8). Chicken was well-marinated, despite chicken breast was used in the dish, it was tender and soft. However for RM8 the chicken was freaking small.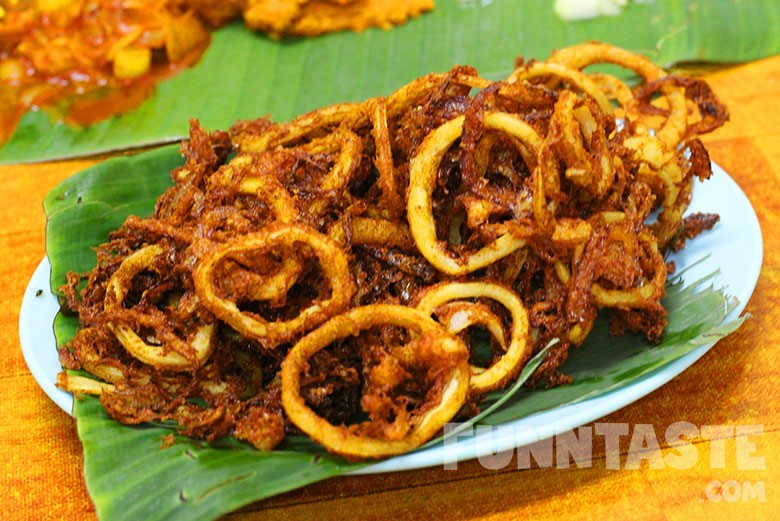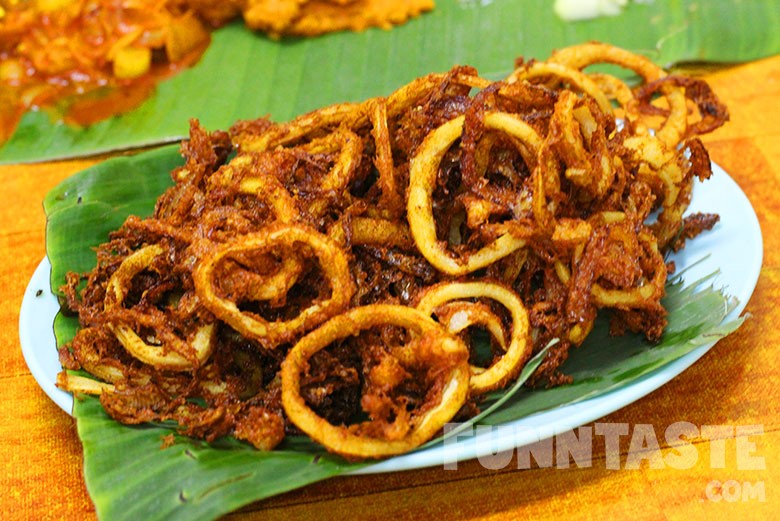 Seafood such as fish and squid are also available and it is freshly cooked upon order. The sotong goreng/calamari (RM15) is one of the most popular things to order at Sri Ganapathi Mess. It was crispy and springy,  and blended perfectly well with the fluffy rice.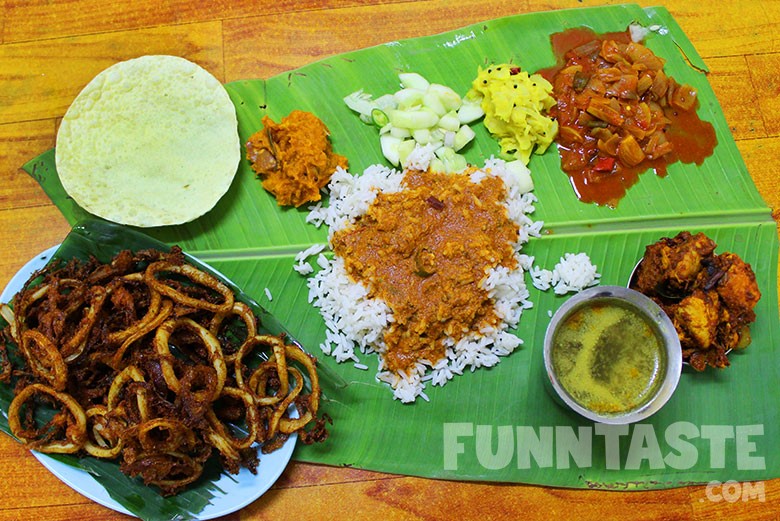 Crab Rasam (RM1.50) which was served piping hot was one of the highlights dining here. It was cooked to perfection as the crab flavours were incredibly strong and the soup was fiery and zesty, very addictive. We would have ask for more if we weren't so stuffed.
Verdict
All in all, Sri Ganapathi Mess's was a super satisfying lunch and we trust you will most likely leave with a stuffed and happy tummy. At least our friends over Chasing A Plate felt that way. Prices here are slightly above the average banana leaf eatery but the taste of their food totally made up for it.
In short, if you dropped by PJ Old Town and you would like to have banana leaf rice, do try out Sri Ganapathi Mess.
More Info
Sri Ganapathi Mess
47, Jalan 1/10, Seksyen 1,
46000 Petaling Jaya,
Selangor
Cuisine: Indian
Operating Hours: 11.00AM – 4.00PM, Daily
Read also: Acha Curry House @ Bukit Gasing, Petaling Jaya