Food & Drinks
Spade's Burger @ Jalan Raja Uda, Butterworth, Penang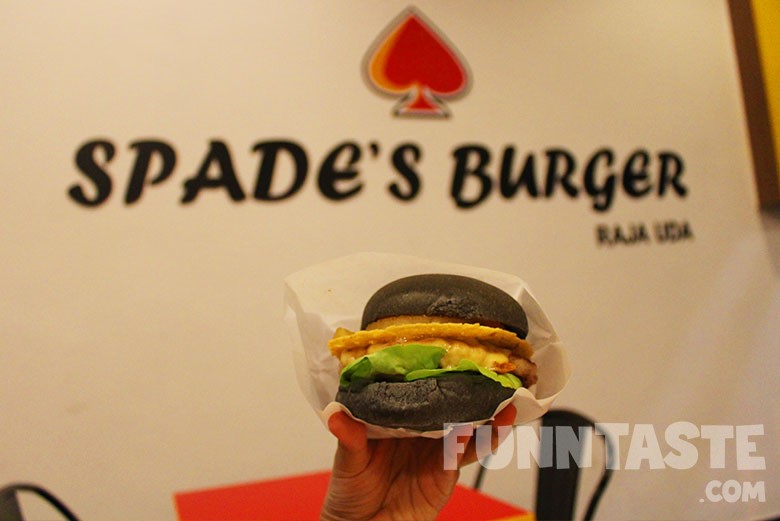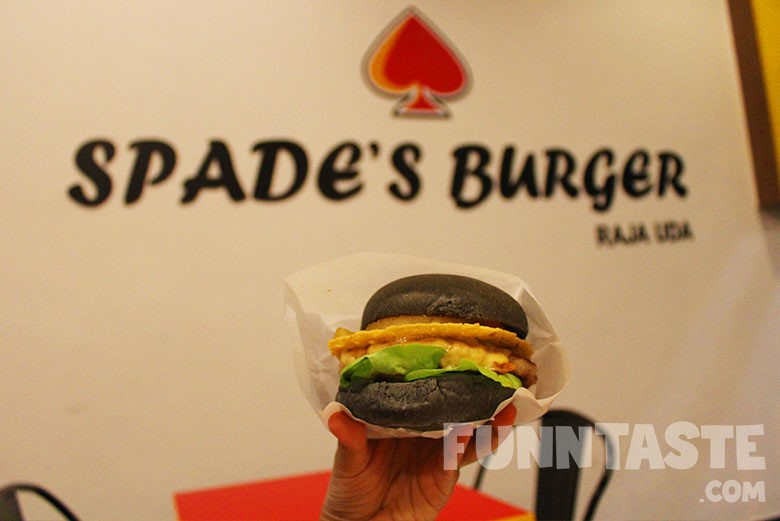 Spade's Burger is a home-grown burger joint in Malaysia. Founded in 2013, the first Spade's Burger outlet was opened at Medan Kampung Relau in Penang Island. Since then they've expanded to Penang mainland, and this year they branched out to Ipoh and Kampar.
We visited Spade's Burger on a Thursday night and found the cheerfully dim space filled with families and friends chitchatting while chomping down burgers and enjoying their refillable drinks.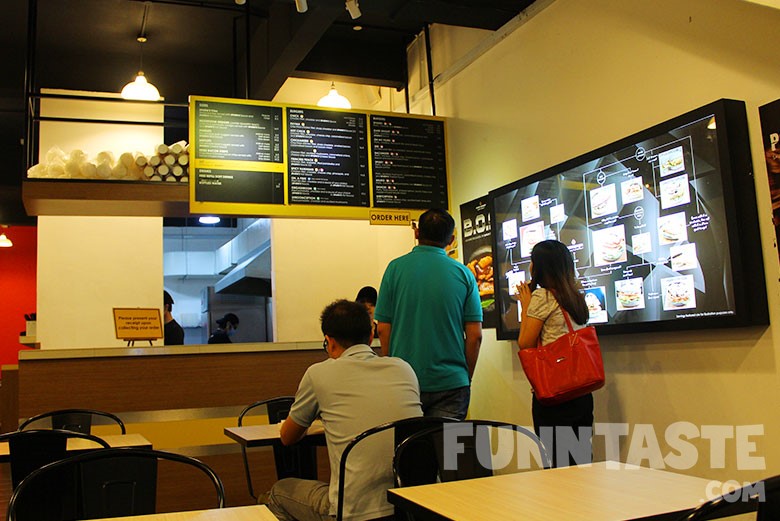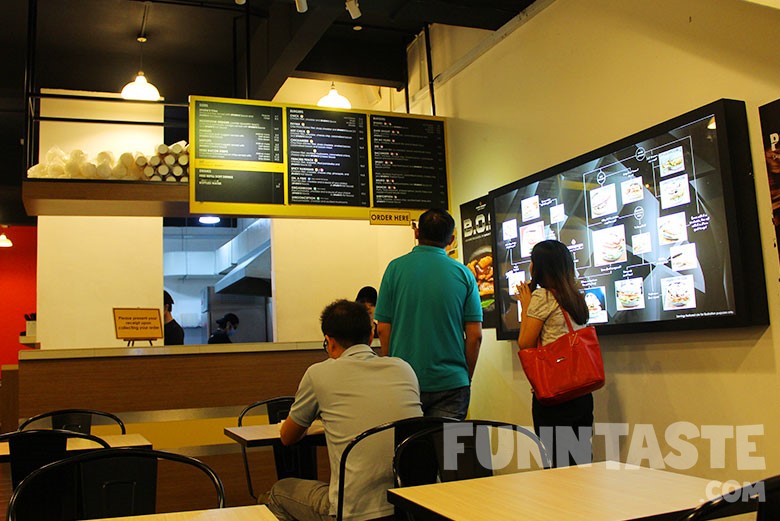 We've ordered two burgers; a Spicy Hawaiian Pork and Spidey.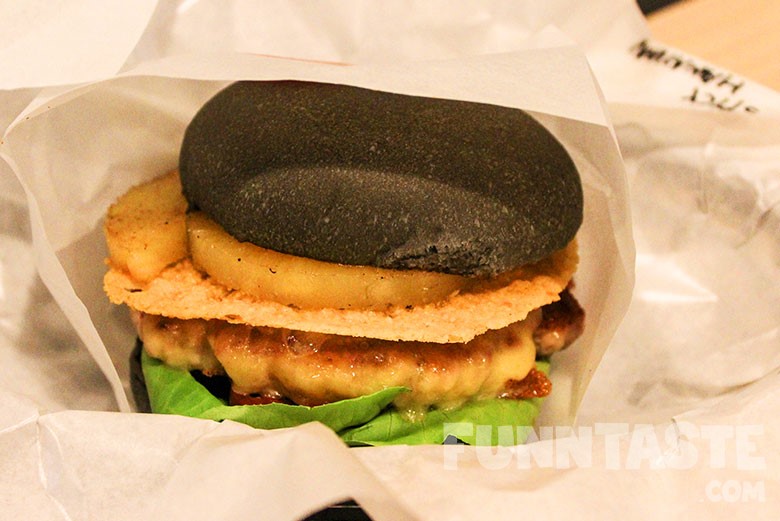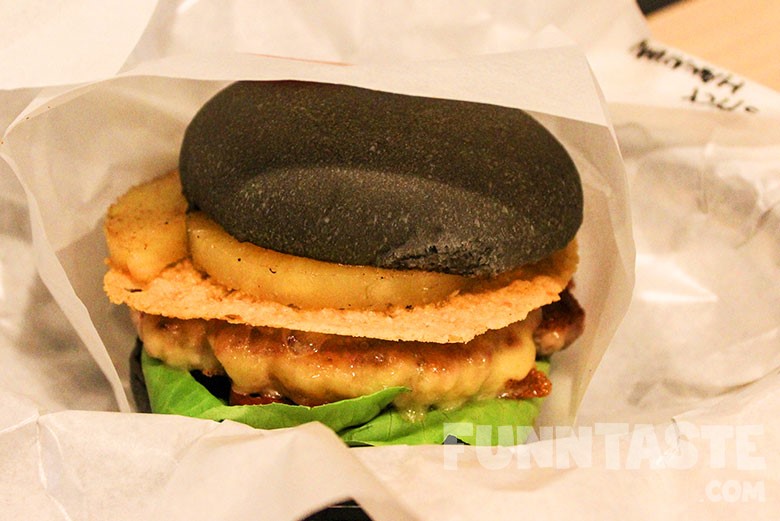 Spicy Hawaiian Pork (RM14.50) came with pork patty, cheddar, cheese crisp, pineapple ring, and Spade's Hot Sauce. The sweet juiciness of the pineapple and the savoury grilled pork patty was a scrumptious combination. It gave a good amount of flavours in one bite. All in all, it was delicious.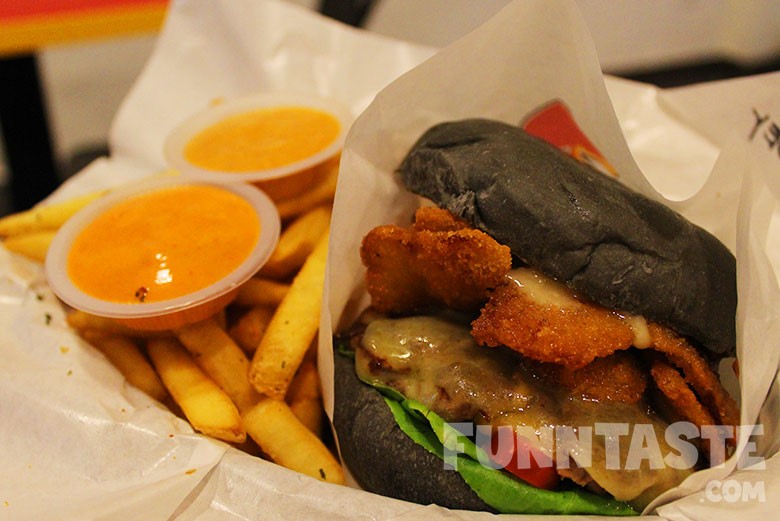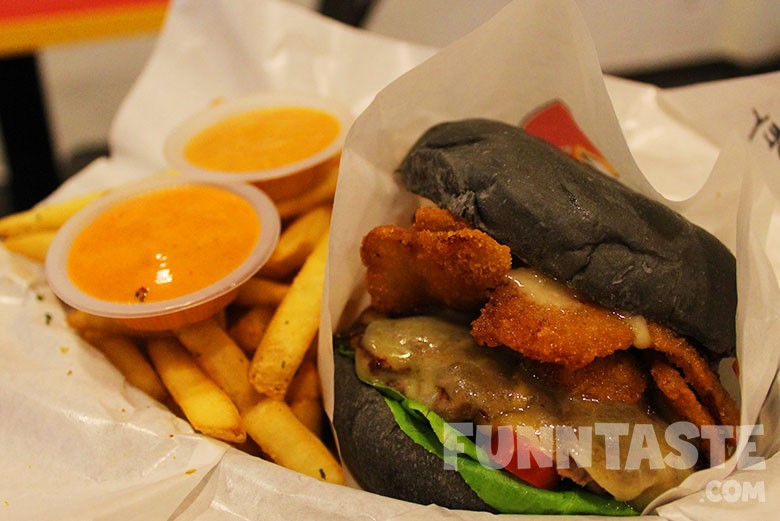 Next, Spidey (RM16.50). Starting from the top, a charcoal bun, beef patty, cheddar cheese, fried bacon strips, finished off with some Spade's signature Cheese-BBQ sauce. And the result is a well-done burger, comprised with succulent and juicy beef patty and satisfying crispy bacon.
The fries (RM5.90 including refillable drinks) certainly didn't disappoint, not too oily or greasy. In fact the portion was generous which is the reason why we only ordered one set to share.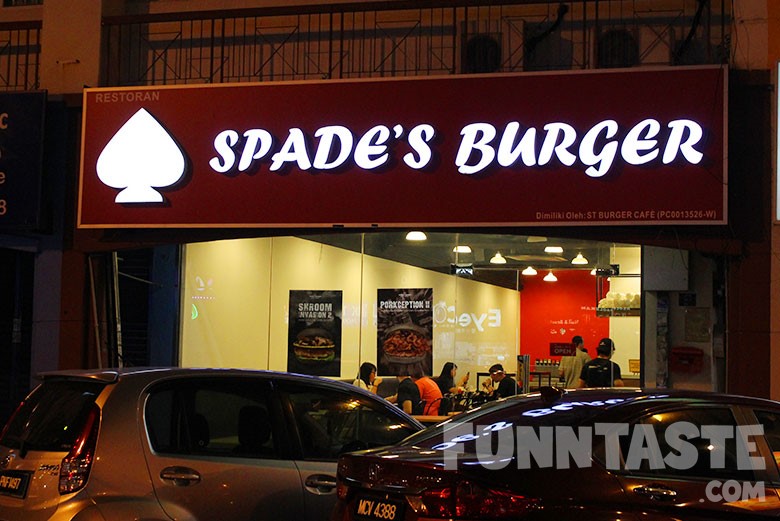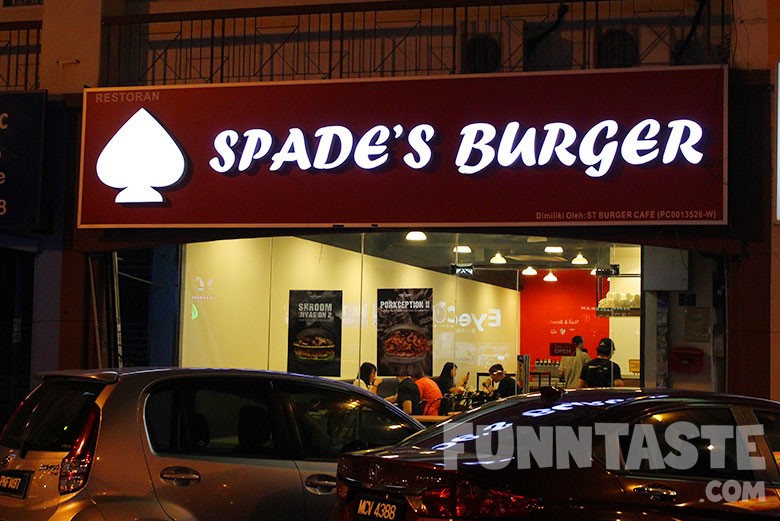 Verdict
A glimpse through Spade's Burger Facebook page ratings showed us that there were many unhappy customer. The repetitive complains were either slow or rude service at Spade's Burger.
As we've said earlier, we were there on a Thursday night. Spade's Burger was not crowded thus we received our order in less than 15 minutes. Do note that a longer waiting time is expected during peak hours, as Spade's Burger doesn't pre-cook their food.
Taste wise it was decent and there is no complains from us. Our only gripe with Spade's Burger was the outlet's facility.
There was no independent sink specifically catered to wash hands, and the sink inside the toilet was placed right beside the toilet bowl. Not to say it was unhygienic, but it was a little unpleasant thing to see before chowing down on burgers. Also there was no hand-wash provided for dining customers.
As a restaurant that sells saucy burgers, we think Spade's Burger should have known better than this.
More Info:
Spade'sf Burger
99, Jalan Raja Uda,
Taman Aman Jaya,
12300 Butterworth,
Penang.
Cuisine: Western
Operating Hours: Monday-Friday, 5.30PM – 10.30PM, Saturday & Sunday, 12PM – 10.30PM