Food & Drinks
Secret Recipe's Cake Is Now Only RM4.90, Here's How You Can Claim It With Their Mobile App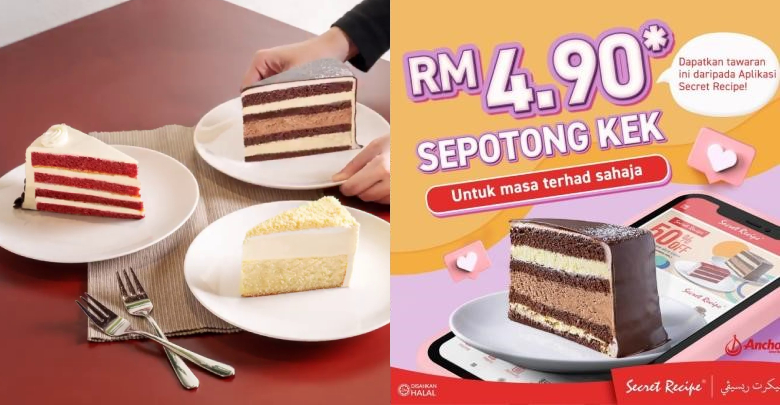 If you're a fan of Secret Recipe's cake, this is a deal you wouldn't want to miss. For a limited time only, you can get a slice of cake for only RM4.90 when you register yourself in the Secret Recipe mobile app.
Here are the 4 simple steps you can enjoy the RM4.90 cake:
Sign up for an account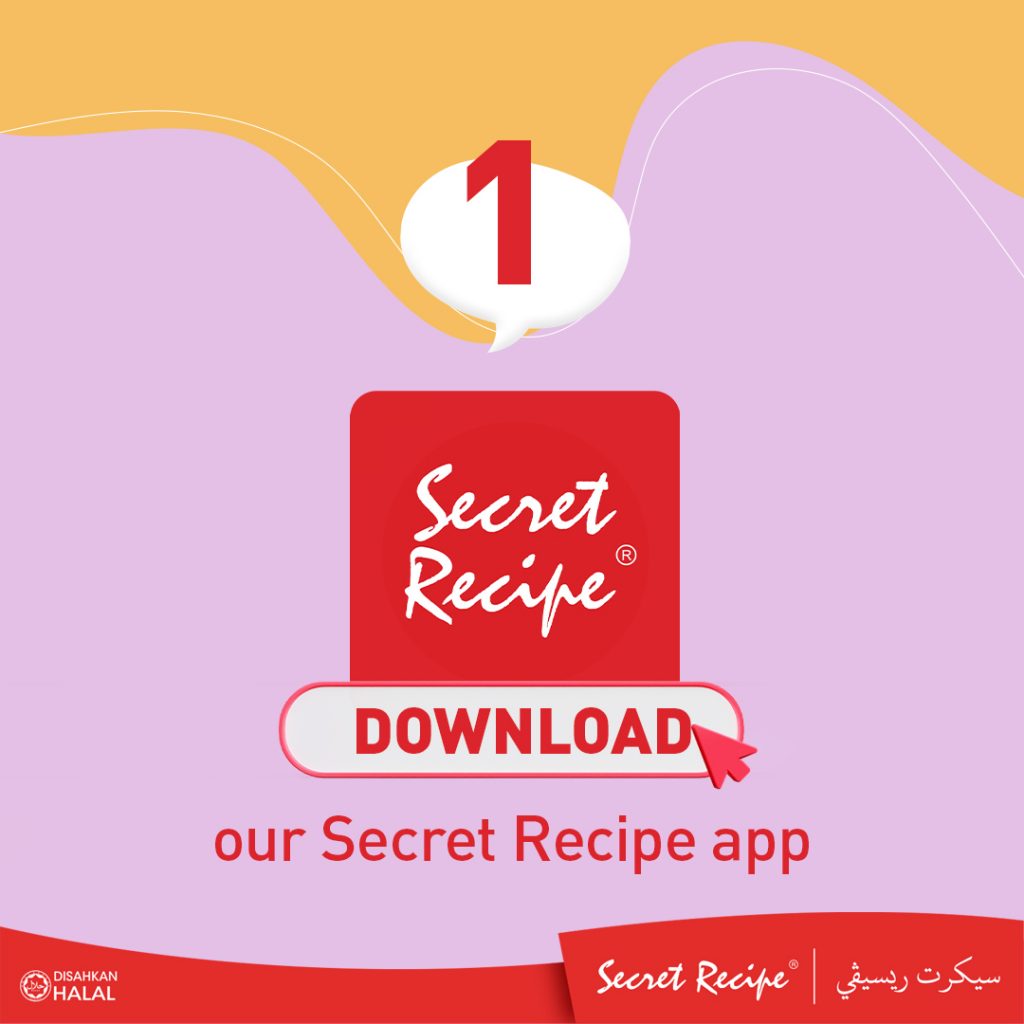 2. Click 'Rewards' at Homepage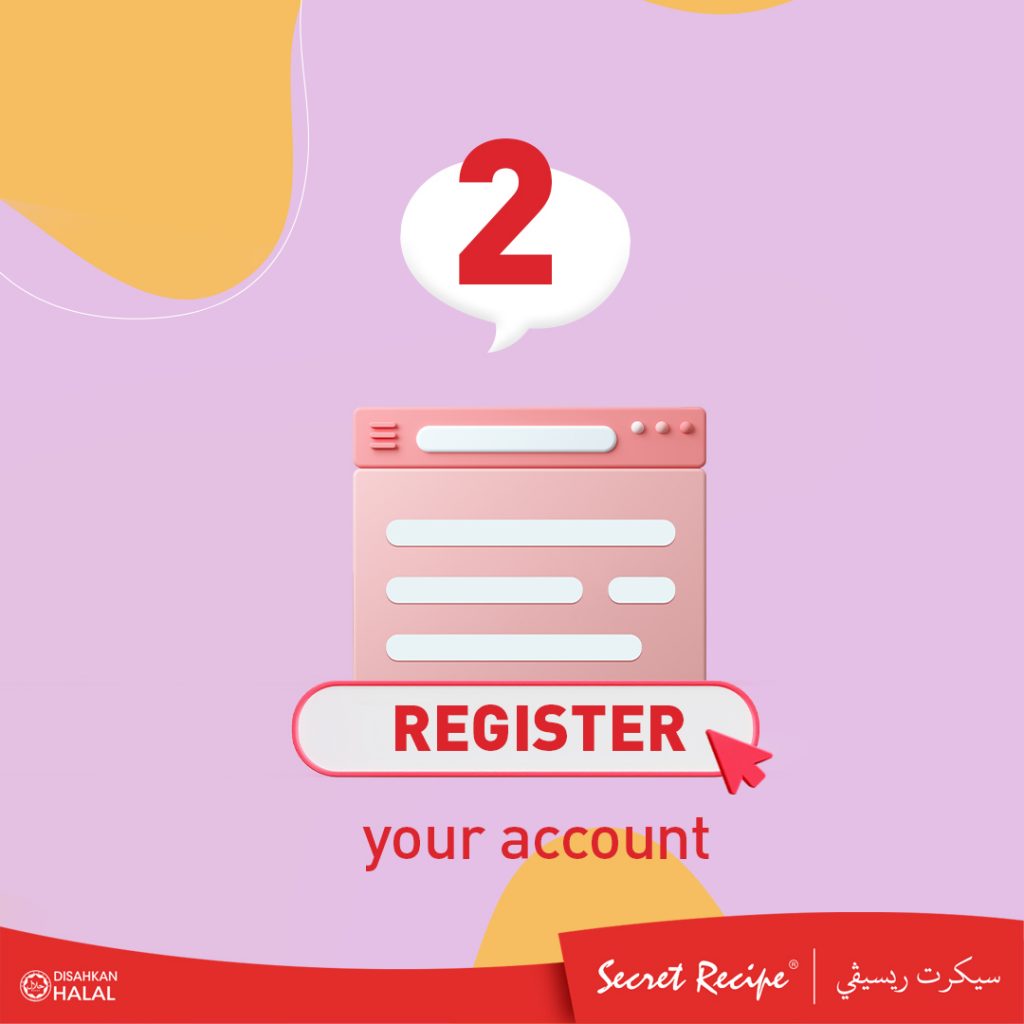 3. Click 'Active Rewards'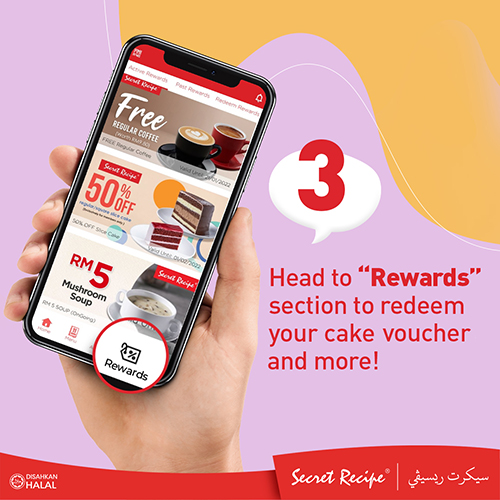 4. Enjoy the cake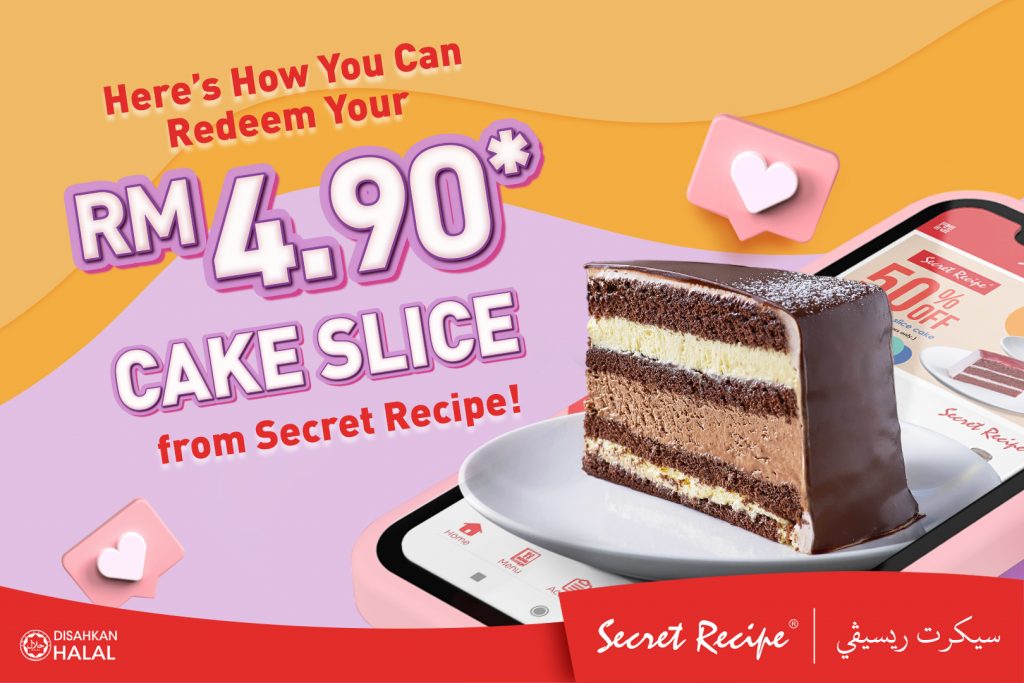 The vouchers is limited to 500,000 users only, for existing and new members**. The app allows Secret Recipe to enjoy many different benefits.
Aside from RM4.90 slice cake voucher, here are some of the deals and promotions as a Secret Recipe app user can enjoy:
Let's take a dive into the app's exciting features: –
1. SR Go! Take & Go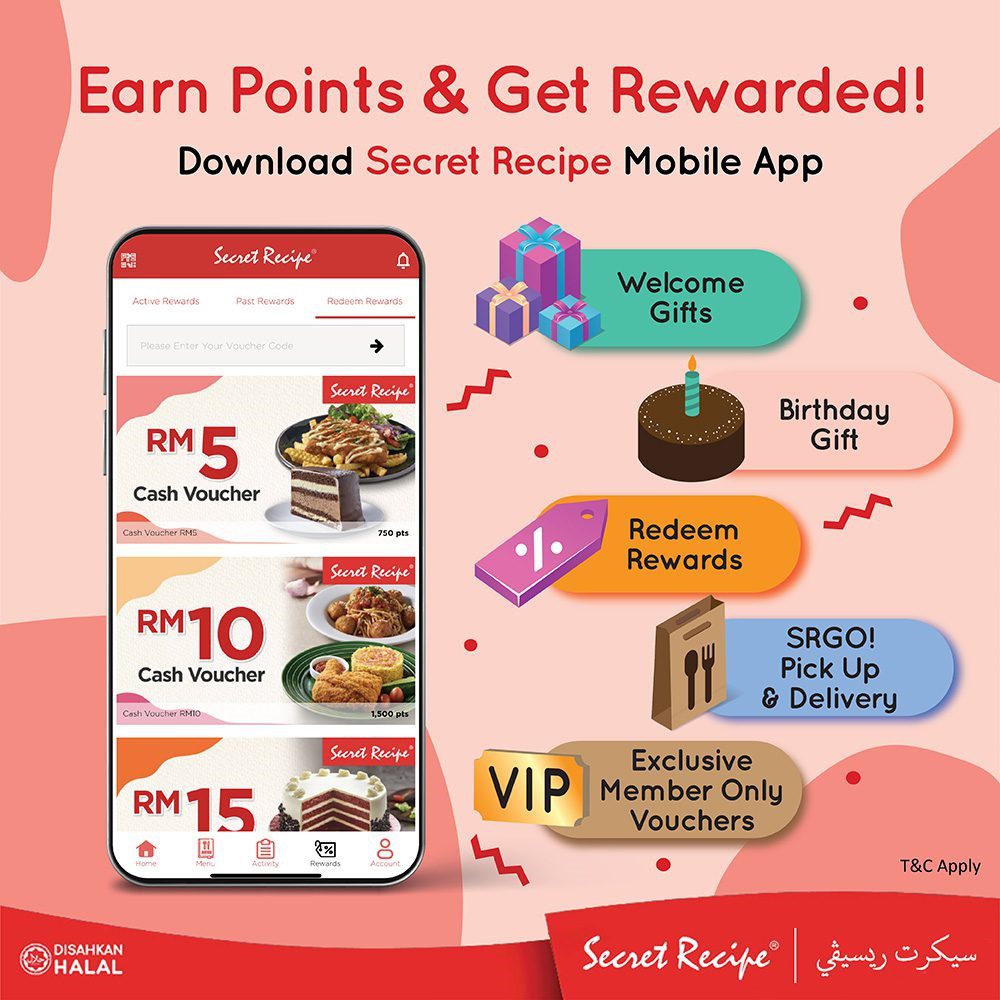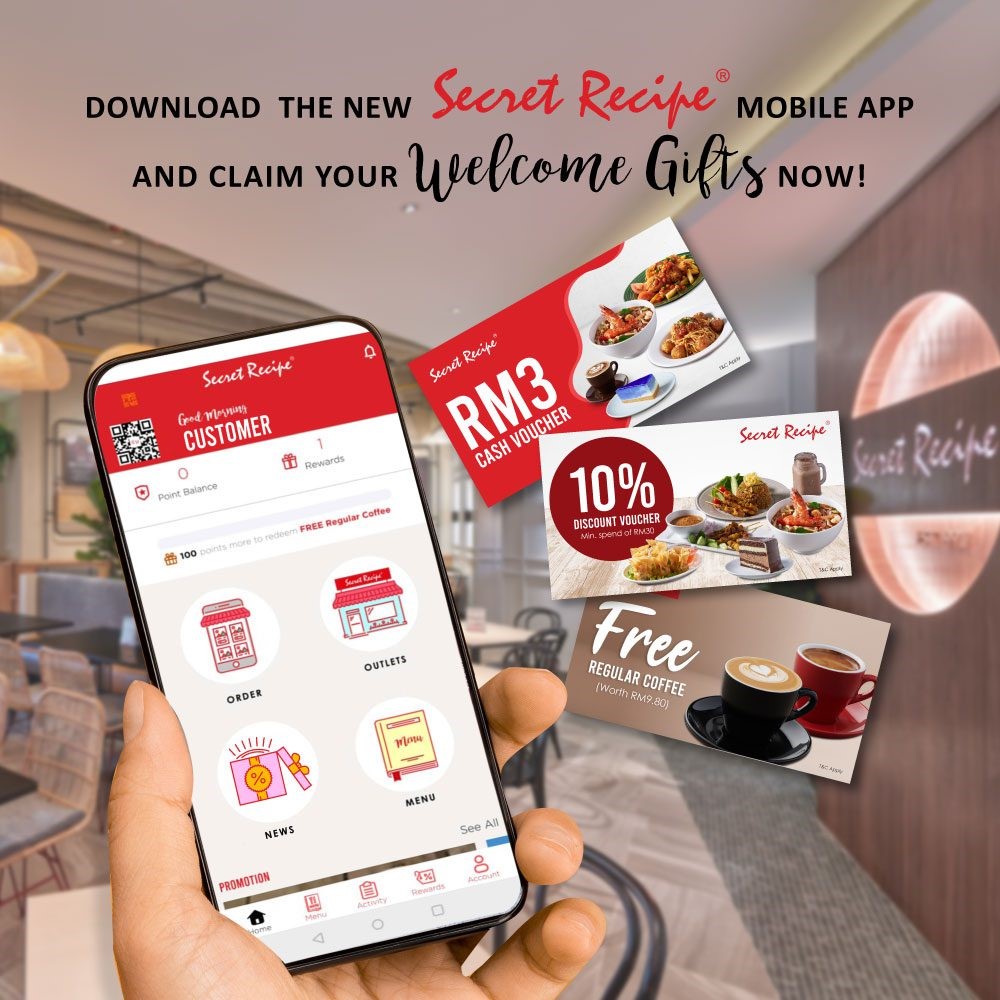 During this pandemic, it is very important to #StaySafe when it comes to buying food outside. Secret Recipe has come up with a super convenient feature which is SR GO! Delivery & Pick Up. No more waiting, now you can tapau with ease!
2. Exclusive Discounts & Redeem Rewards
Through this app, you guys can access to a library of exclusive discounts & rewards that are not shown in store. For example, RM5 for a mushroom soup which is a large discount up to 47% off. Collect more points and Secret Recipe is sure to reward you with even BIGGER & YUMMIER rewards.
This New Secret Recipe App is packed with amazing features such as getting the latest menu, news & promotions and most importantly, get rewarded when you accumulate points.
3. Welcome & birthday gifts
Early bird gets the worms, right? Hurry up and download the app and enjoy some of the exclusive welcome gifts, such as free RM3 cash vouchers, 10% discount voucher and FREE regular coffee (worth RM9.80) and more.
4. Gift voucher on your birthday
Secret Recipe will give you a FREE gift on your birthday. All you need to do is register a month before your birthday.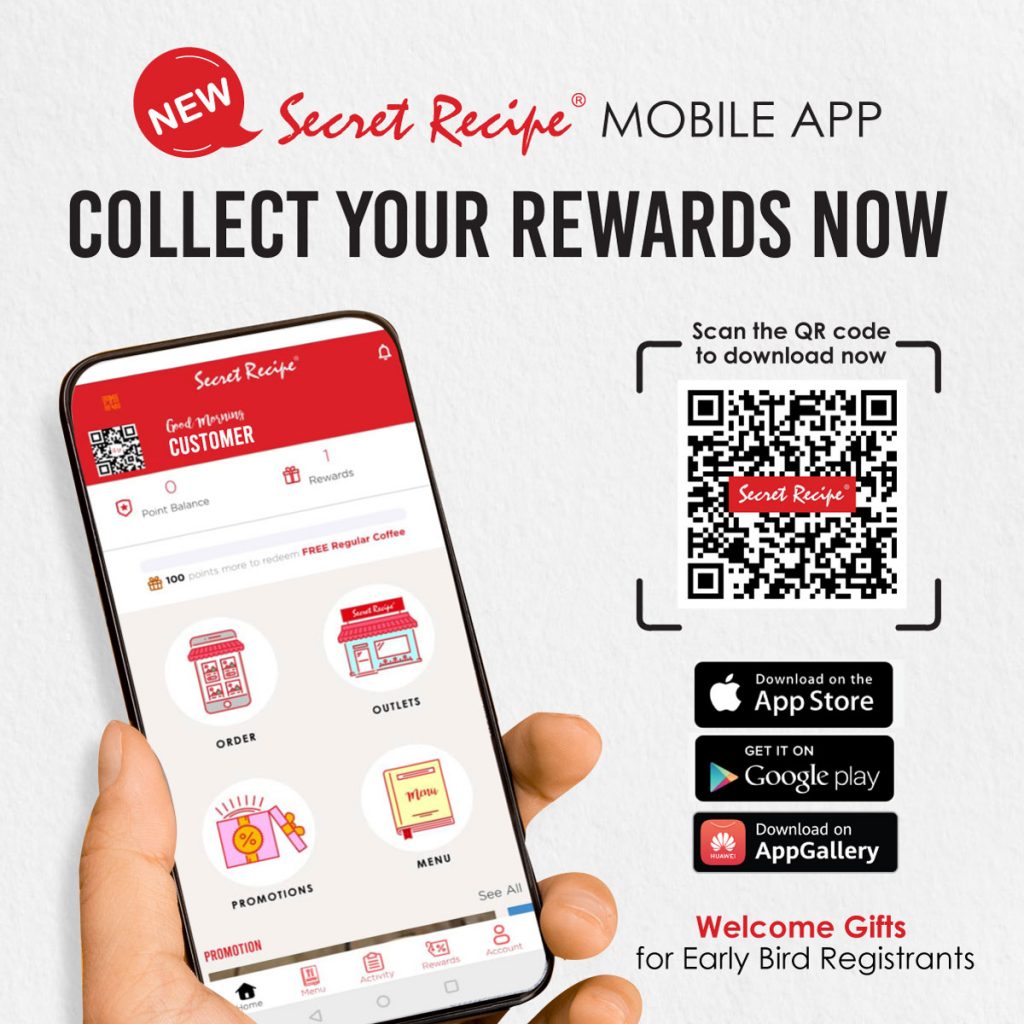 If you haven't downloaded the app, you can download Secret Recipe now on Android and iOS devices. Hurry and download to get RM4.90 slice cake!
Secret Recipe:
iOS: https://apps.apple.com/us/app/secret-recipe-my/id1546046390
Android: https://play.google.com/store/apps/details?id=com.secretrecipe.my&hl=en&gl=US
Also Check Out: Here's How You Can Pay Back Your PTPTN Loan With EPF Money
–
Join our Private Facebook Group and share your passion for food and places around the Klang Valley with our community! We regularly post about hidden gems, places to explore, attractive promos and new food to try!
Click on the picture below and join our Facebook Group today.