Food & Drinks
This Restaurant Serves Seafood Cajun With Black Pepper Durian Sauce And It Is Freaking Delicious
Seriously, don't knock them till you try it.
Just Seafood at Sunway Giza, Kota Damansara recently launched black pepper durian sauce for their seafood Cajun set. Last week, we got the chance to sample this new offering and man it was freaking delicious.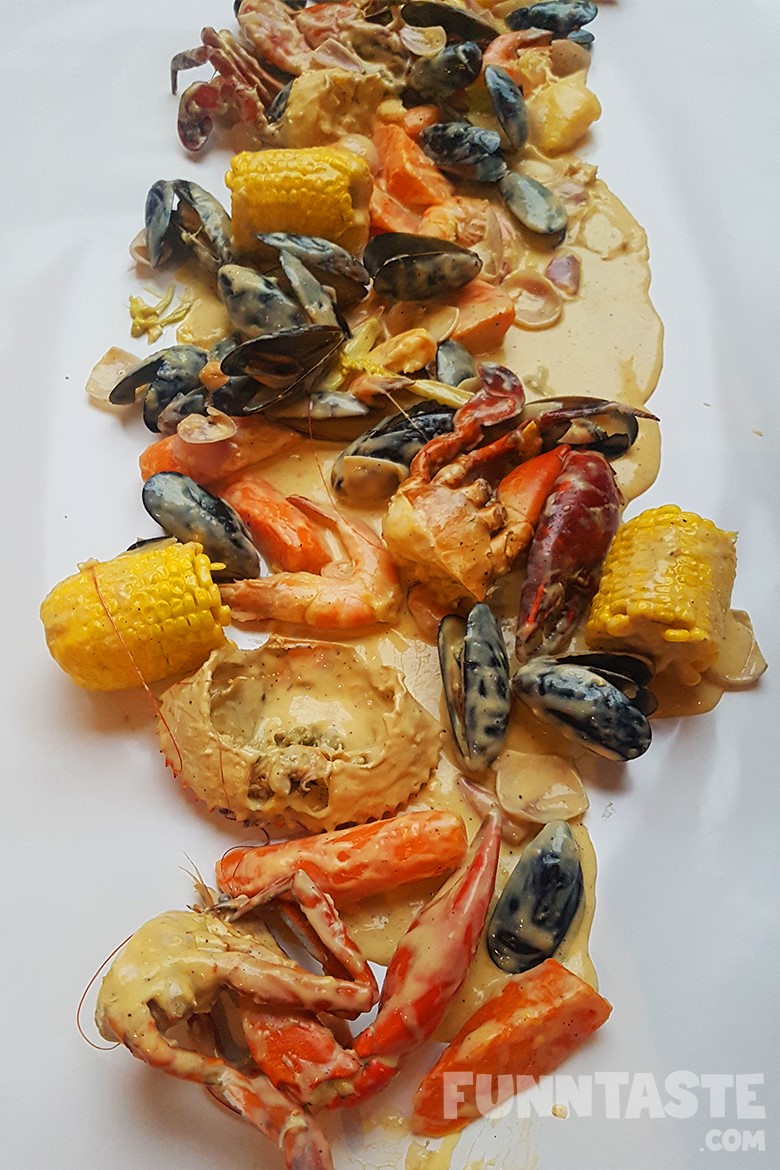 For those who have yet to try this popular Cajun style seafood dining before (like us), basically your table will be placed a huge piece of food grade paper. The staff will then pour a huge pile of seafood directly on the paper.
In Just Seafood, plates, forks, and knifes will be given, but you can opt to dig in with your bare hands. Disposable gloves are provided if you dislike the smell linger on your finger. We were told by the owner, Mr Terence, that the durian sauce is cooked in the wok along with the seafood to ensure the goodness of the sauce is infused well, and not just mixing it in a plastic bag.
Price
• RM155++ for 2 Pax
• RM215++ for 4 Pax
• RM415++ for 8 Pax
*prices are subjected to 10% service charge and 6% gst.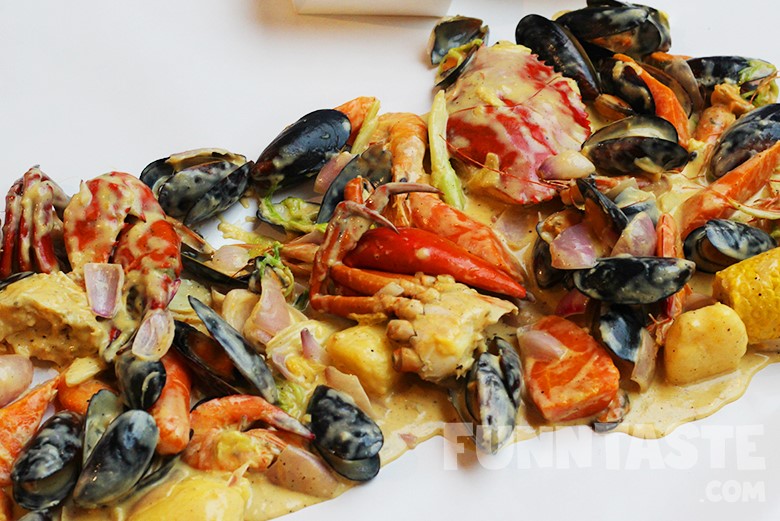 The Black Pepper Durian set we had was for 4 pax and it comes with 2pcs of meaty crabs, 12 pcs of large prawns, 500g of mussels and bunch of vegetables like carrots, corns, potatoes, red onions, and celery. You can choose to add on more seafood such as lobster, giant fresh water prawn, XXXL crab, just to mention a few.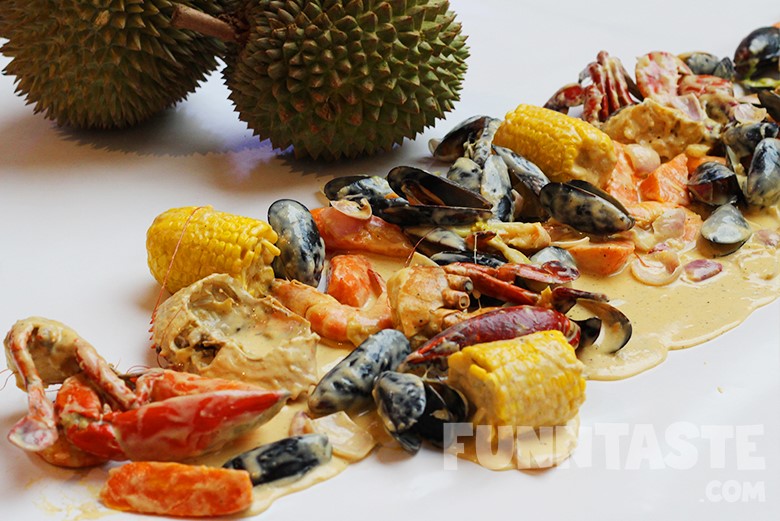 As the seafood was being tossed on the table a strong durian aroma hits our senses which immediately increased our appetites.
Although the combination of black pepper and durian sounded weird, the spice flavour of black pepper did not overpower the creamy and sweet flavour of the durian, making this mash-up actually taste delicious.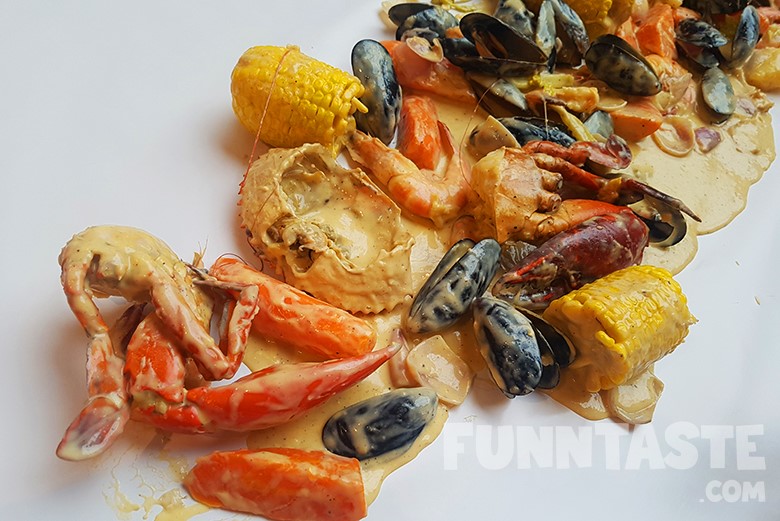 We were told that a combination of D24 and Kampung Durian was used to make the sauce which complement sweetness of the seafood. Besides that, a reasonable amount of cheese was added to thicken the gravy which explains the savoury flavours in the sauce.
The seafood was meaty and plump, especially the crabs. It was easy to peel and the succulent flesh literally slides off the shell. There were lots of mussels and a good amount of prawns presented in this seafood set.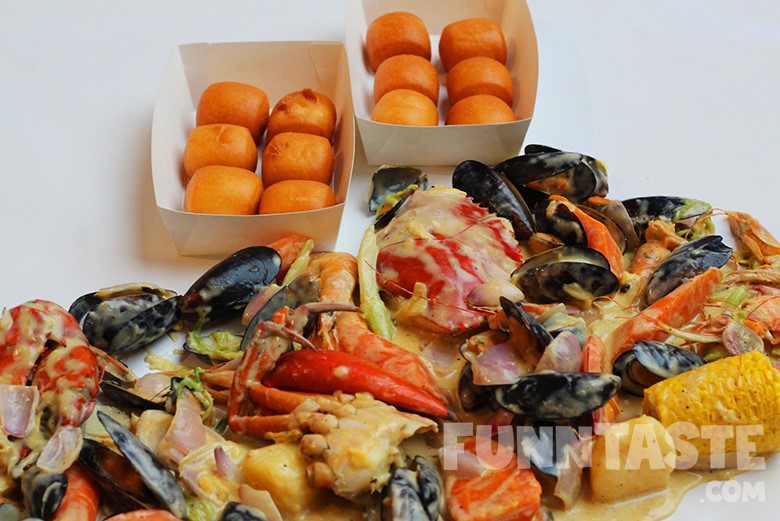 Taste-wise we must say this mash-up simply worked. The durian sauce was so good we scrape clean it with our seafood and soaked it up with deep fried mantao.
The seafood was incredibly fresh and reasonably sized. This is a perfect example where gimmicky food is executed well with the right ingredients.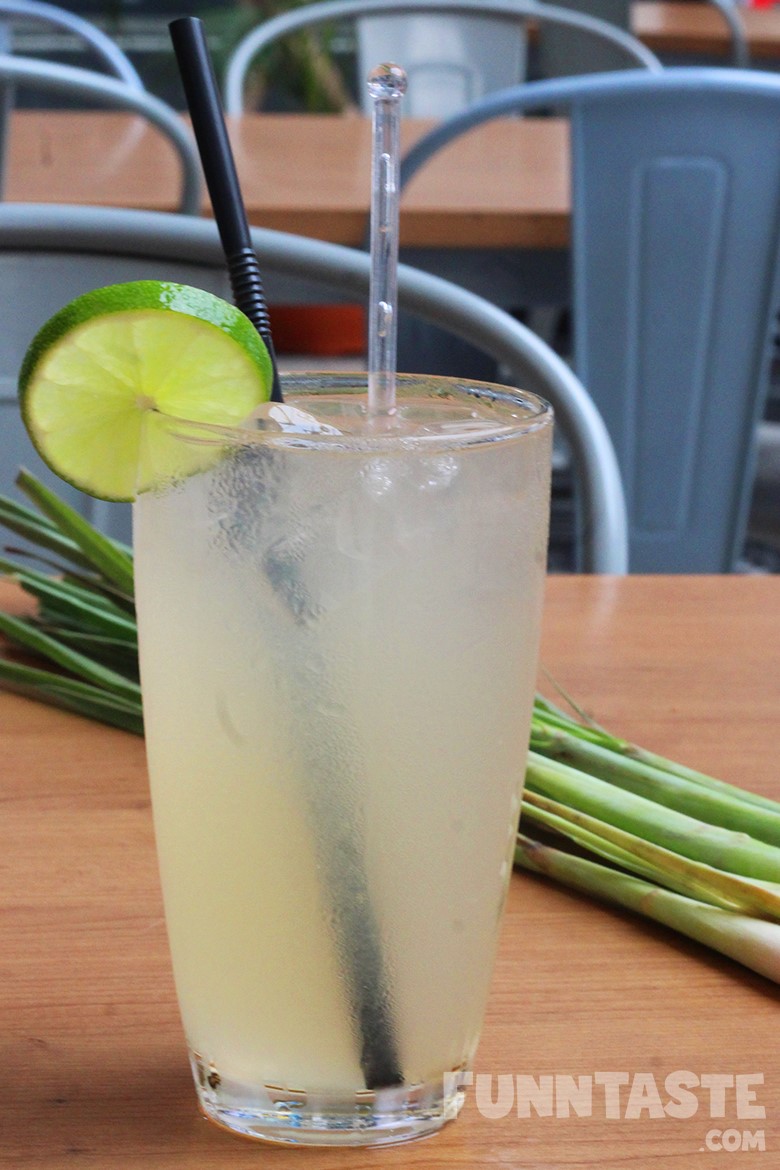 Lemongrass Pandan Cooler (RM7.90) was the perfect foil to the heat-ness of the seafood and durian sauce, a great thirst quencher after a big feast.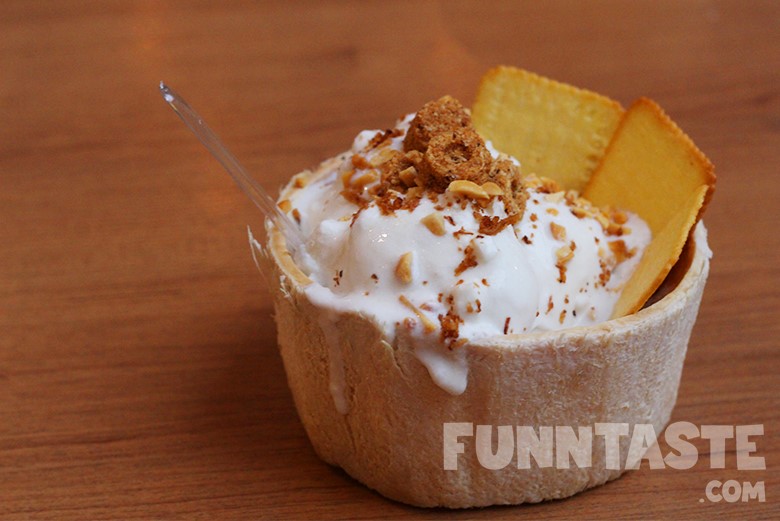 If you have a sweet tooth, then you need to try the Coconut Ice Cream (RM10). Not only it was nicely presented, the ice cream was sweet and had a smooth texture. It is almost a tradition to have coconut after a good durian feast so why not make it a coconut ice cream.
More Info
Just Seafood
A-9-G, Sunway Giza,
No.2, Jalan PJU5/14,
PJU5, 47810
Petaling Jaya, Selangor
Cuisine: Western
Operating Hours: 12.00PM – 10.30PM, Daily
Read also: Lobster Nasi Lemak @ Just Seafood, Sunway Giza Mall