Food & Drinks
Sabah Fresh Seafood Noodle Restaurant @ Seri Kembangan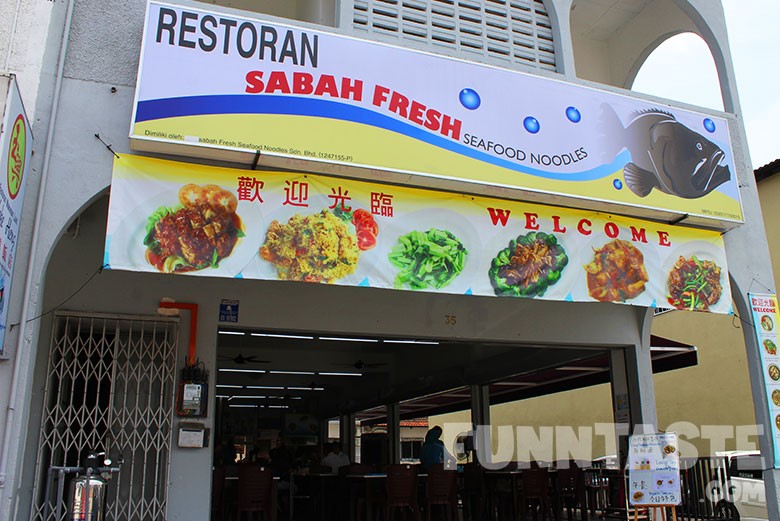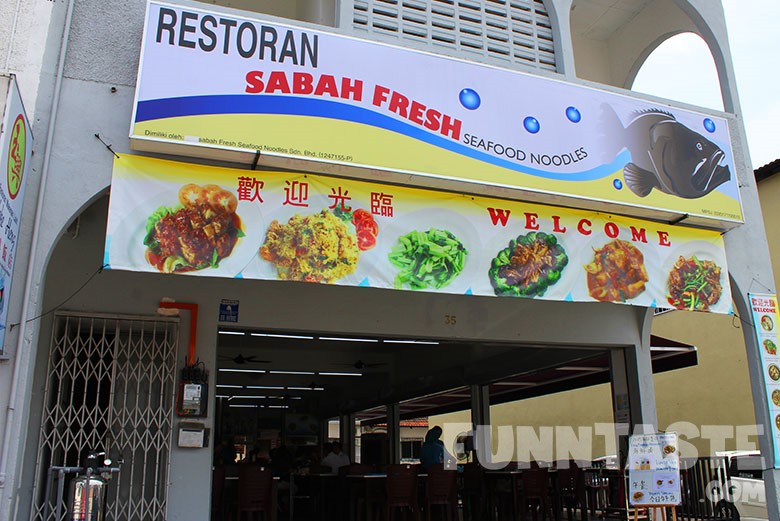 No doubt when one mentions Sabah, the first thing that comes to mind is the premium seafood. Many seafood lovers would take a flight to Sabah just to get a taste of good quality seafood and we always wonder if it is worth a flight.
Last week, we had the chance to taste Sabah Fresh Seafood Noodle. The best part is we didn't even have to board a plane.
Sabah Fresh Seafood Noodle Restaurant is located in Seri Kembangan, and the restaurant is inspired by the famous fish noodle dishes which is commonly sold in Sabah. All dishes and delicacies in Sabah Fresh Seafood Noodle Restaurant are prepared by their exceptional chefs from Sabah, without the use of pork and lard.
Though their shop mentioned noodle, their trademark is the Seven Star Grouper. On top of that, they also have other fishes such as Red Snapper, Spotted Grouper and the Deep Sea Snapper, which are all air flown from Sabah by aeroplane. Reason being these types of fishes are only available around the East Malaysia, namely Sandakan, Kota Belud, and Kudat.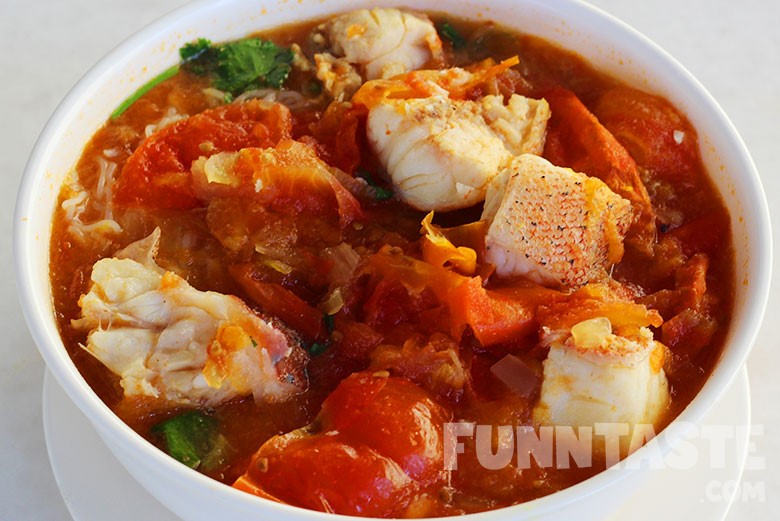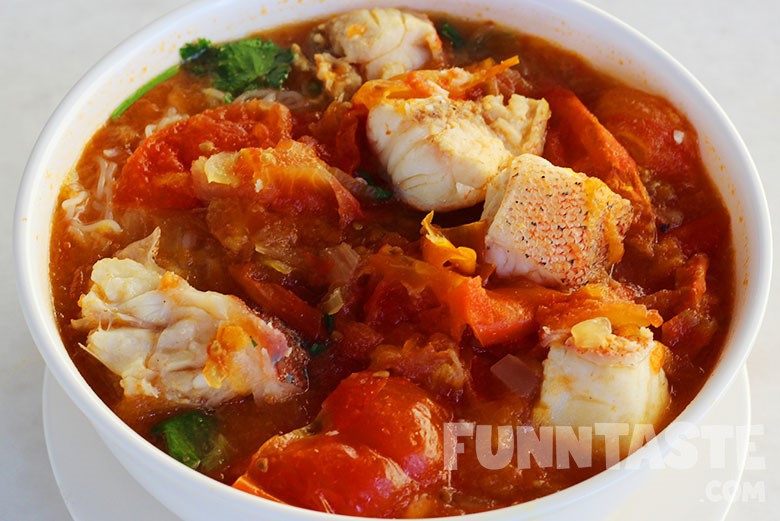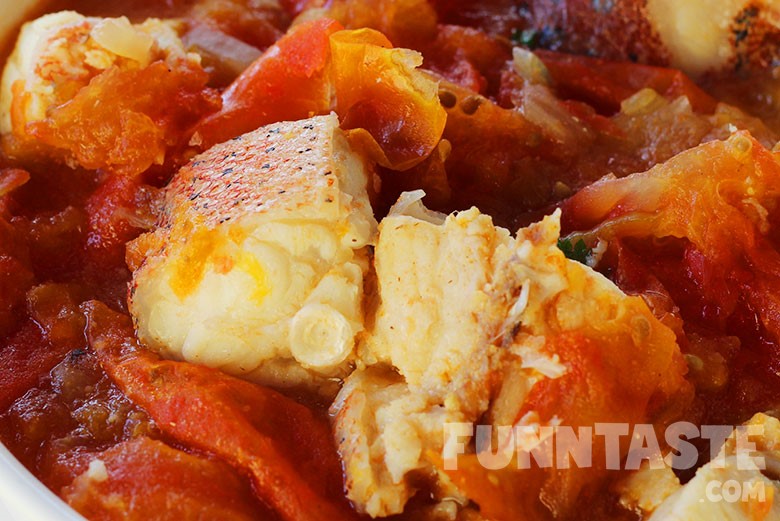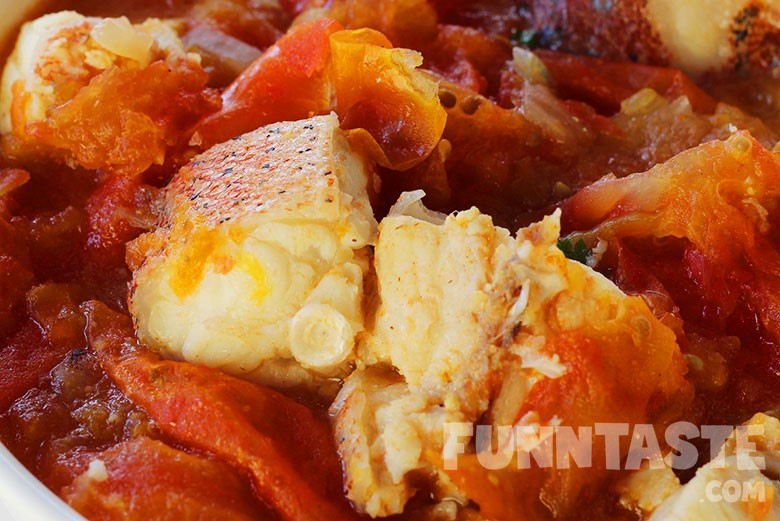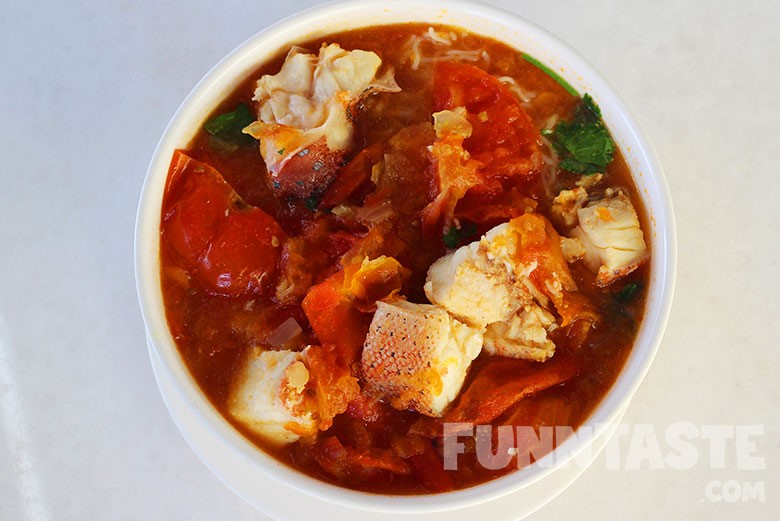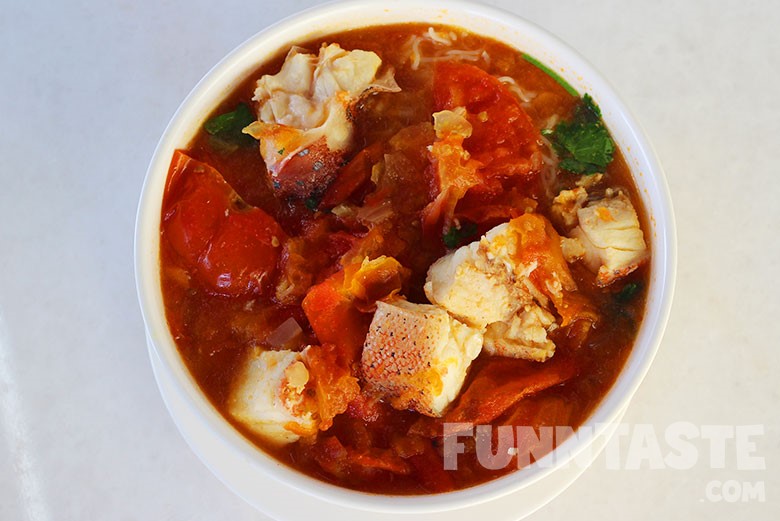 The signature noodle dish here is the Seven Star Grouper In Tomato & Ham Choy Soup (RM25), which comes with bee hoon (rice vermicelli), giant grouper fish meats, tomatoes plus salted vegetables.
You can opt for egg noodles but it is best to pair it with the bee hoon which imported from Hong Kong. That being said, unlike the regular local bee hoon, the noodles were slightly fatter but had a unique smooth and springy texture to it. It doesn't soaks up the soup fast which means we can use our own sweet time to take as many photos.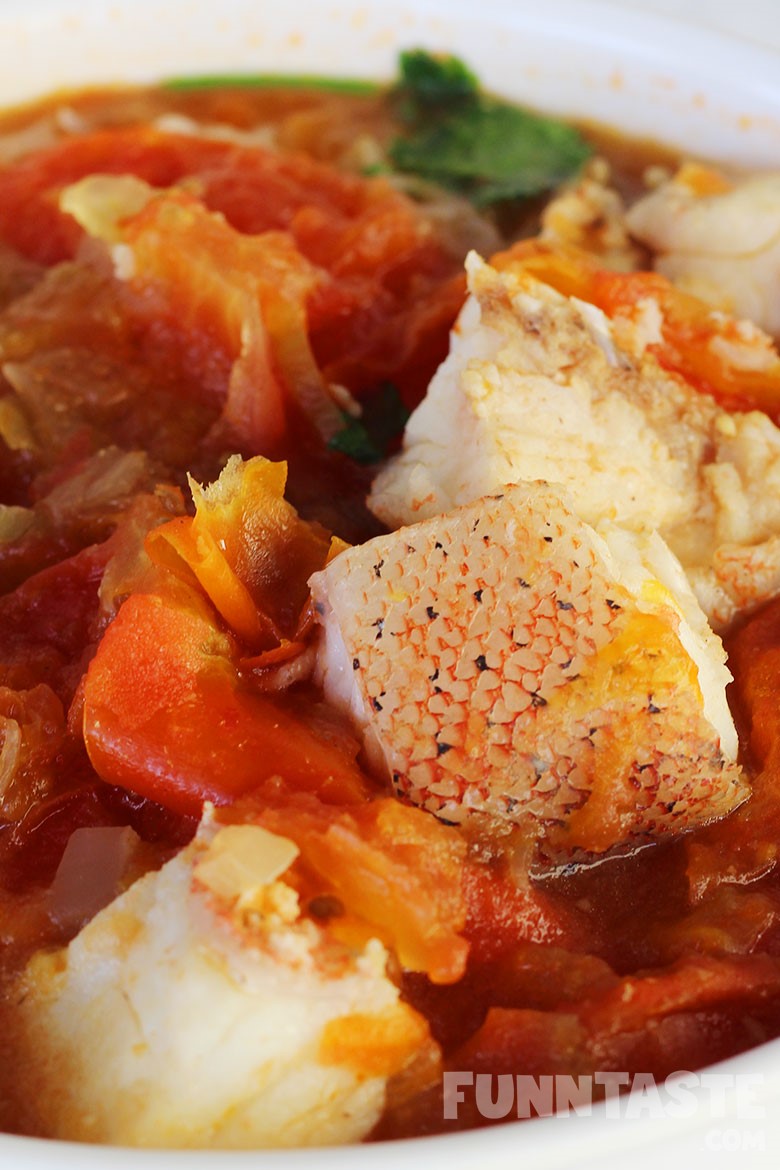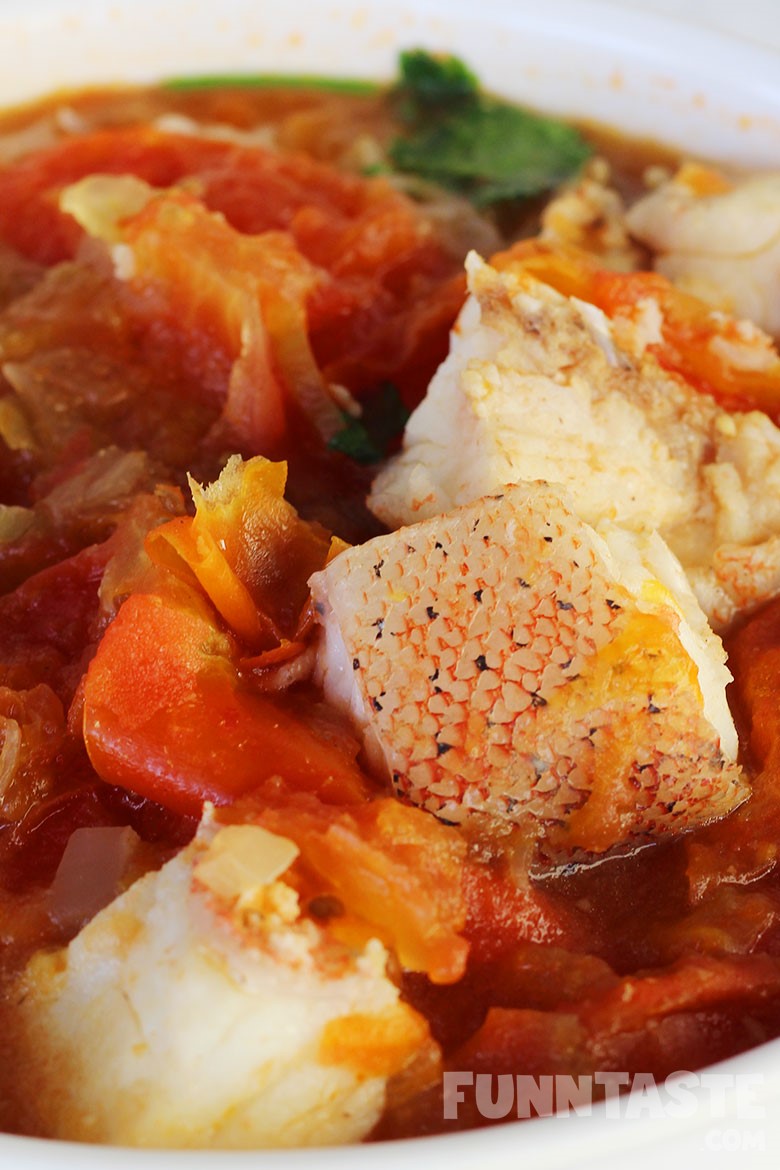 The soup was simply amazing. It was clear and light from the fish-based stock that gives the soup a subtle sweet aftertaste. And the generous amount of tomato and salted vegetables gave the extra sourness to further enhance the flavour.
The large chunks of grouper fish meats were the best part of this dish. It tasted even better when paired with their house special chilli paste.
Overall, it is a hearty balanced dish that is both filling and nourishing.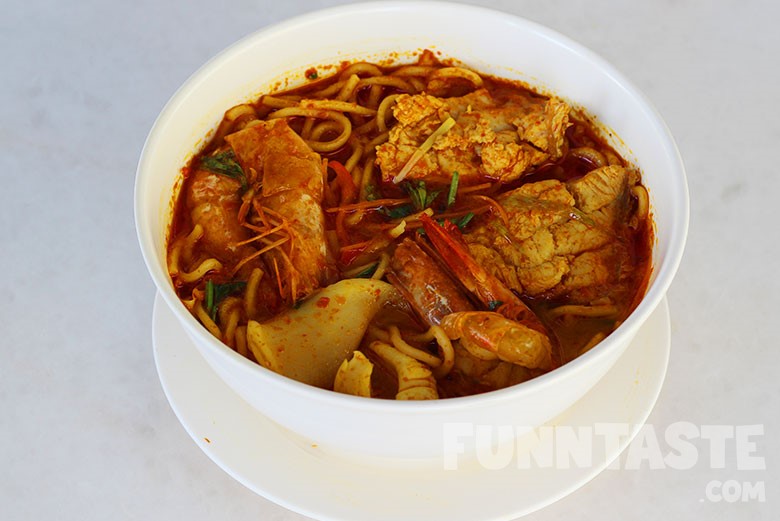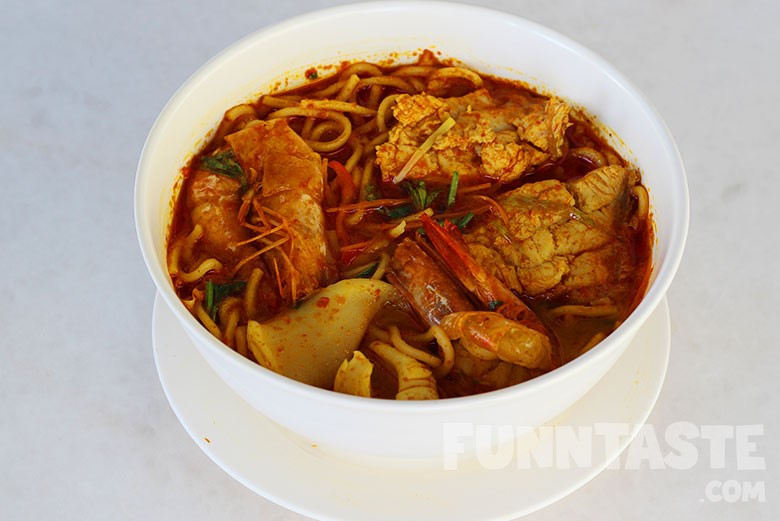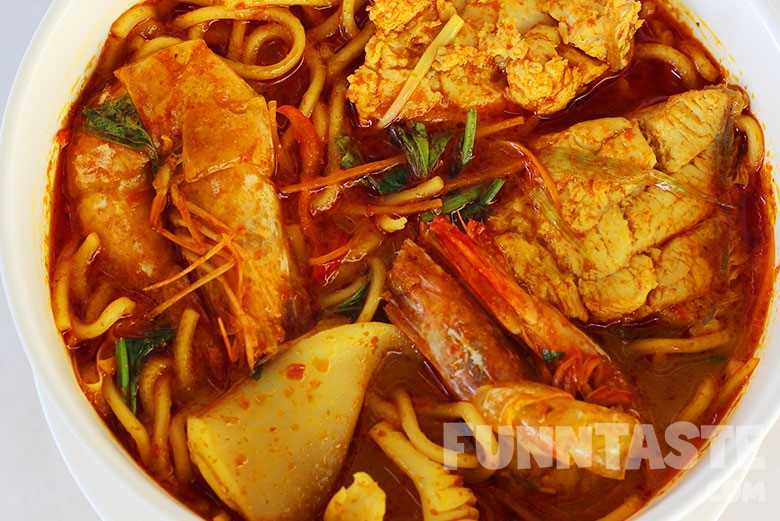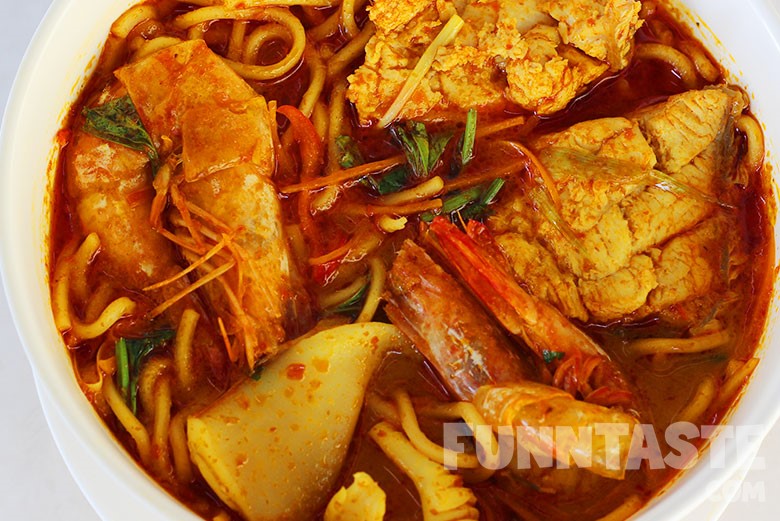 The Tom Yam Seafood Special (RM28) is something you don't want to miss if you love your noodle dish spicy. This time we decided to take the risk by pairing with egg noodle, which we kind of regretted felt should have gone with the bee hoon. Nonetheless, the prawns had a good sweetness to it and very fleshy.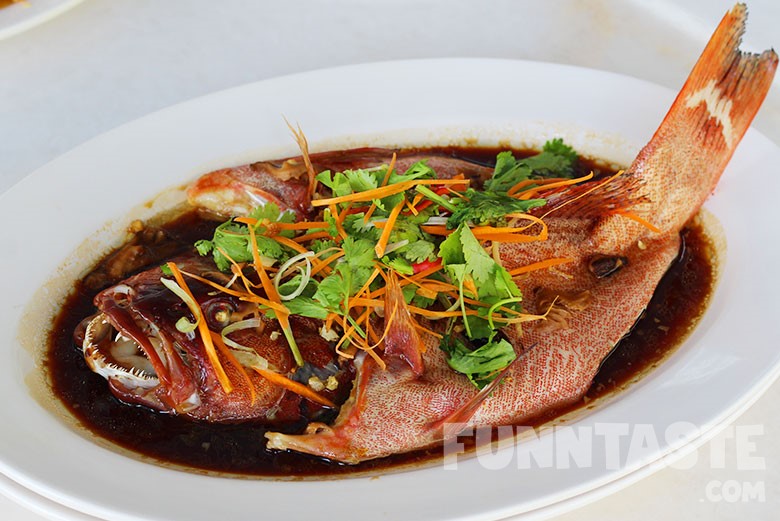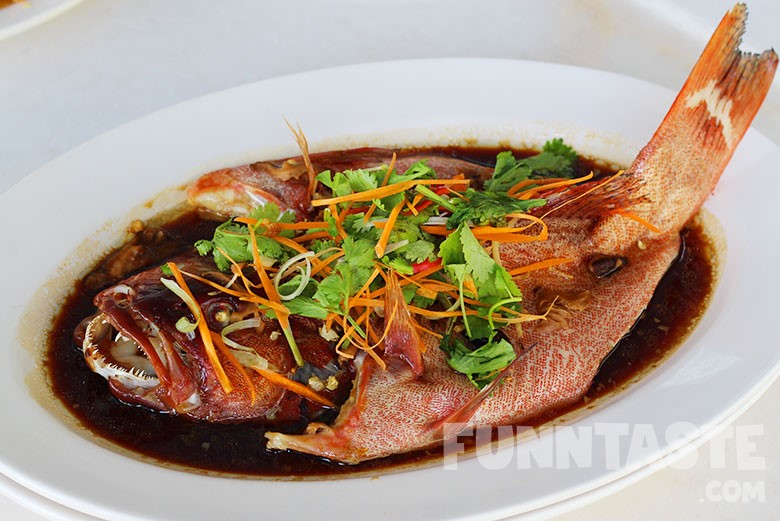 The Steamed Seven Grouper Fish With Soy Sauce 800g (RM160) is certainly a must-try if you come here in groups.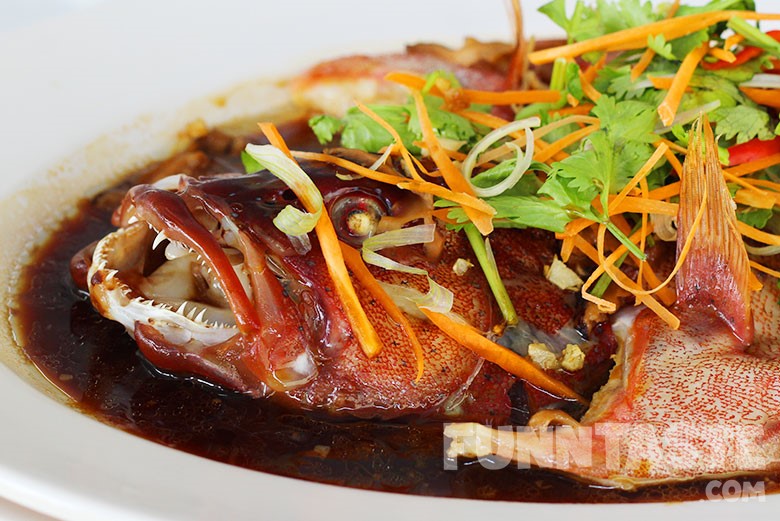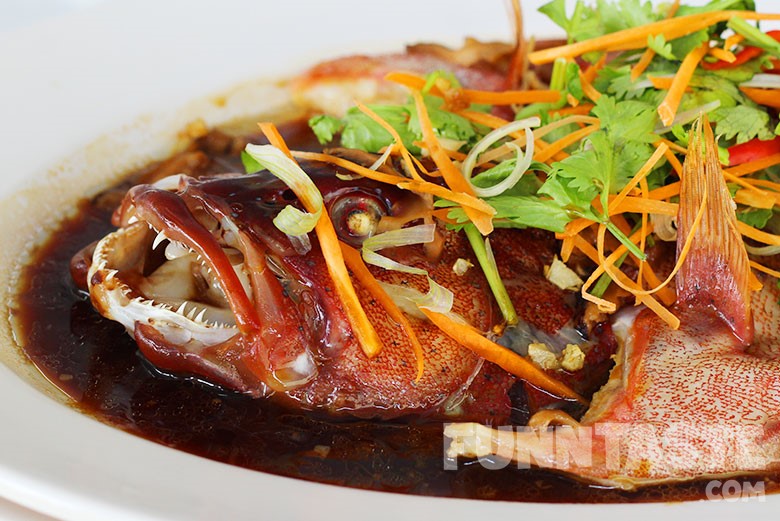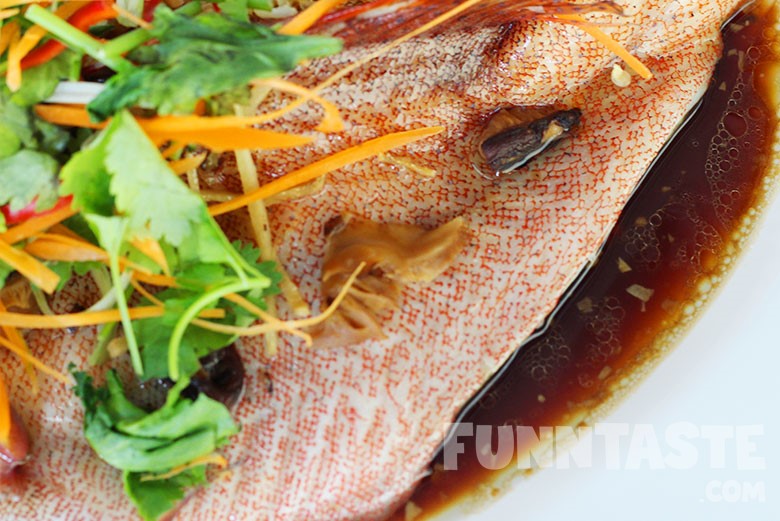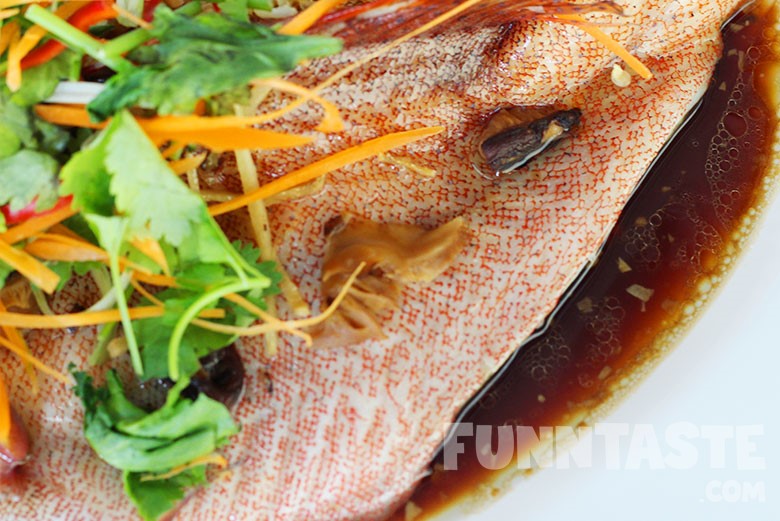 The freshness of the fish was distinctive, flesh were fork tender and melts in your mouth. Despite the soy sauce was thick and flavoursome, both sauce and fish were quite balanced without overshadowing each other.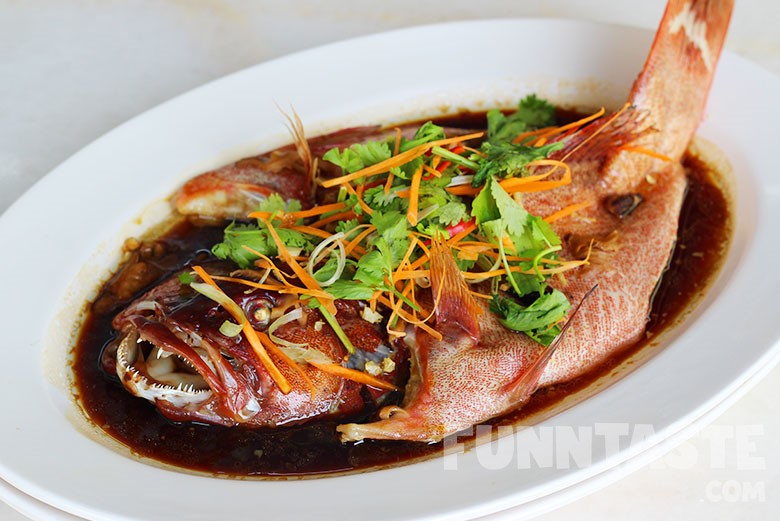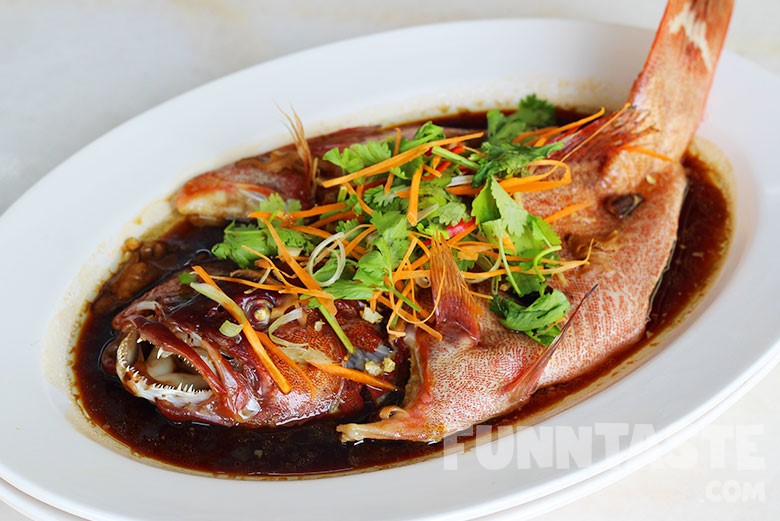 Weighing at 800g, we reckon a portion like this could be shared comfortably among 3 people.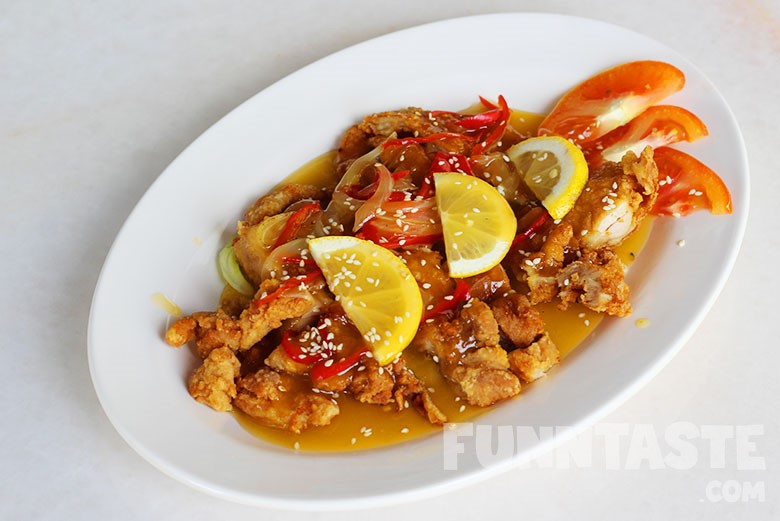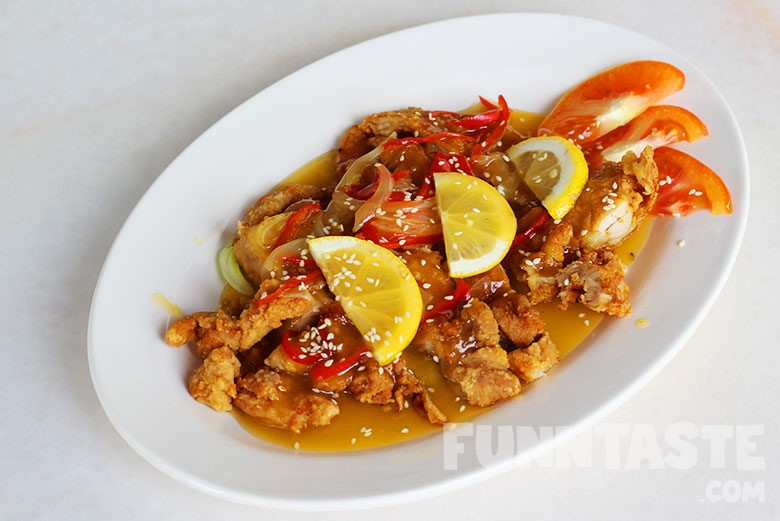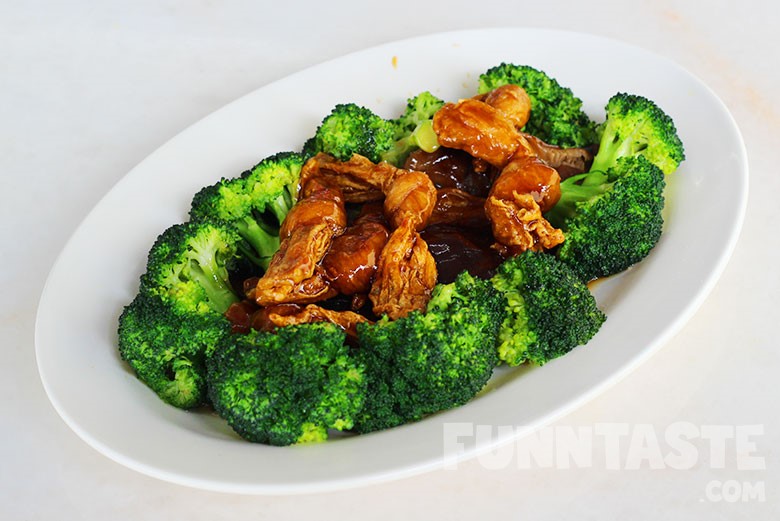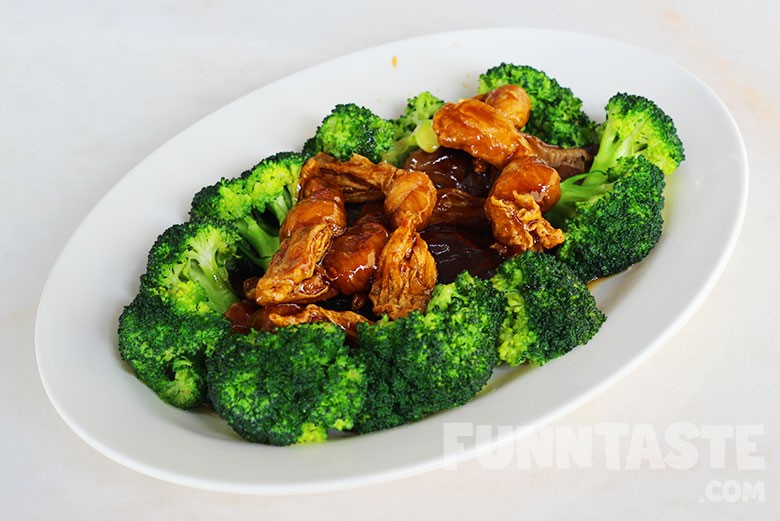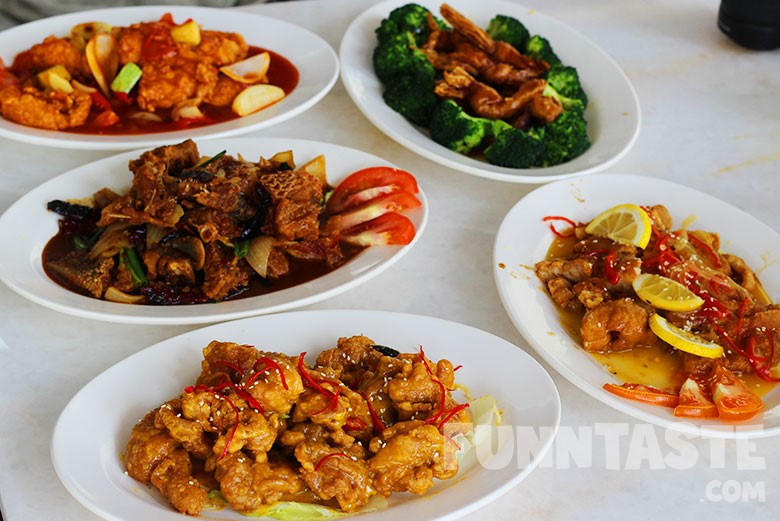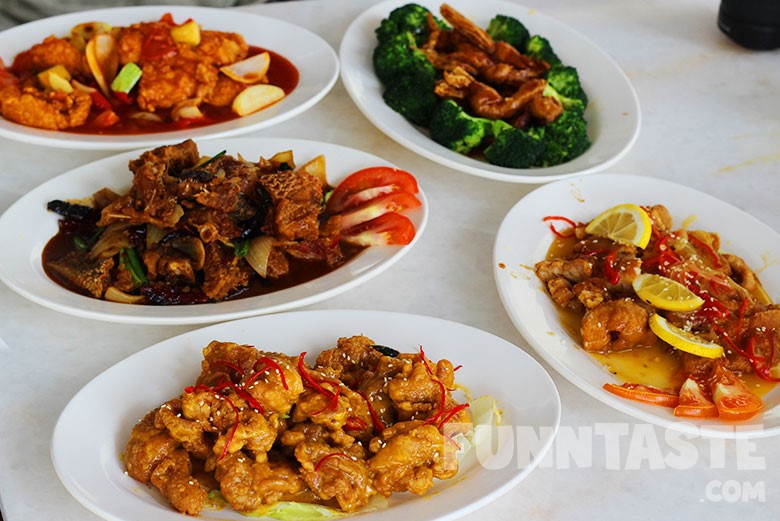 Sharing dishes are also available here for "tai chou" style dining experience. For something more affordable and familiar, the Lemon Chicken (RM12) and Broccoli With Ribbon (RM18) are highly recommended. The Lemon Chicken comes with a light and crispy coating covered in a sweet, savoury yet zesty lemon sauce. Despite the dish was deep fried, it was not greasy but rather, refreshing and scrumptious.
Verdict
All in all, Sabah Fresh Seafood Noodle is best at its fish noodle dishes, just like how they named their restaurant. The fishes and other seafood here definitely stand out from most seafood restaurant in the Klang Valley and suitable for those who appreciate dish with high quality ingredients.
This article is written in collaboration with Sabah Fresh Seafood Noodles.
More Info
Sabah Fresh Seafood Noodles
35, Ground Floor,
Jalan SR 8/4,
Taman Putra Indah,
43300, Seri Kembangan,
Cuisine: Chinese
Operating Hours: 9.00AM – 2.30PM | 5.00PM – 10.00PM, closed Monday
Phone Number: +603 8939 9863
Facebook: facebook.com/Sabah-Fresh-Seafood-Noodles-422111901537587/