Things To Do
REX Renovation Expo Is Back This March 19-21 With Big Deals Up To 80%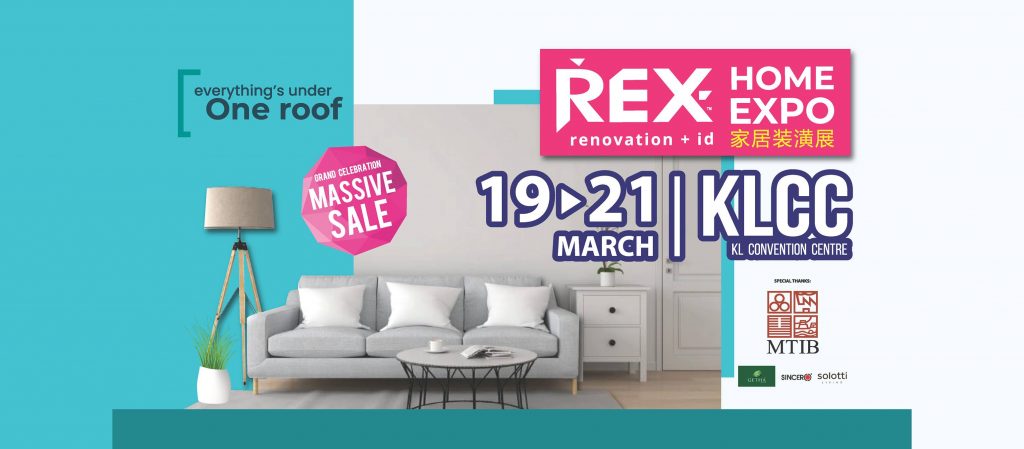 Hi all! Hope you all are excited to shop for furniture and household items again, just like old times! Did you know REX Home Expo is the only renovation event that was organized in 2020 and the first one that to be held in KLCC? If you been planning to shop for household items and renovation for a long time, fret not because they are finally back after MCO 2.0!
REX Home Renovation + Interior Design Expo 2021 the long-awaited expo is now schedule for March 19 until 21, 2021. This will be their first expo in the year of 2021 after MCO 2.0. Keep reading as they are coming back with massive deals and crazy sale up to 80%. Get ready with to come KLCC and indulge in exciting shopping times again.
Being the largest home expo in the country, they have gathered all your home improvement needs, from interior, exterior, to your garden, all under one roof.
REX Home Renovation + Interior Design Expo 2021 is bound to spark your imagination and address all issues for your home improvement and renovation concerns.
Categories of furniture and products on sale include custom built cabinet & wardrobes, mattress & bedding accessories, sofas, dining tables, water filters, security systems, air conditioners, kitchenware, sanitary wares, locks & safes, lightings, curtains & blinds, outdoor & garden furniture, renovations, floorings and lots more.
In addition, experts from the interior design industry and renovation services will be present during the expo to give free consultations. If you have any questions on customization, please do not hesitate to ask the experts.
But that's not all! Here are the 4 great deals that you can expect from the expo.
1. Guaranteed free gifts* for purchasers
2. Lucky draws for purchasers
3. Shop in a SOP friendly environment
4. Free entry
This is the best time to get your new house renovation ready! Come and join REX Home Renovation + Interior Design Expo 2021 to shop for the trendiest home essentials!
Spread the word to your family and friends. For more exciting deals and information, visit their Facebook page here: https://www.facebook.com/rexexpo/
Event Date: 19 – 21 March 2021
Time: 11am – 9pm
Venue: Kuala Lumpur Convention Centre (KLCC)
Admission: Free
*T&C apply