Things To Do
Catch REX Home Renovation Expo Raya Sale At Mid Valley Exhibition Centre (MVEC) | 23th – 25th April
Mark your calendar because REX Home Renovation Expo is coming back, and it's going to be your one-stop-shop at Mid Valley Exhibition Centre (MVEC) from the 23rd – 25th April 2021.
This Raya Season, REX Home Renovation Expo is committed to solve all of your home improvement and renovation needs. Ensuring you have the best style and glamour to make it through the Raya season.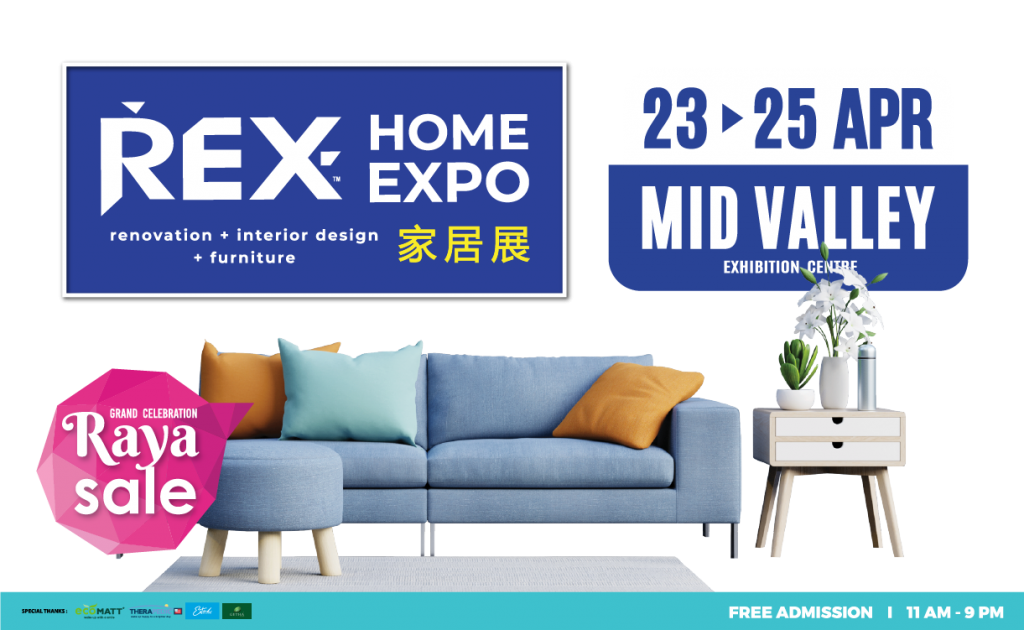 REX Home Renovation Expo Is Coming To Mid Valley
Here are 6 good reasons why you should visit REX Home Renovation Expo.
1. One-stop home expo for all the things you need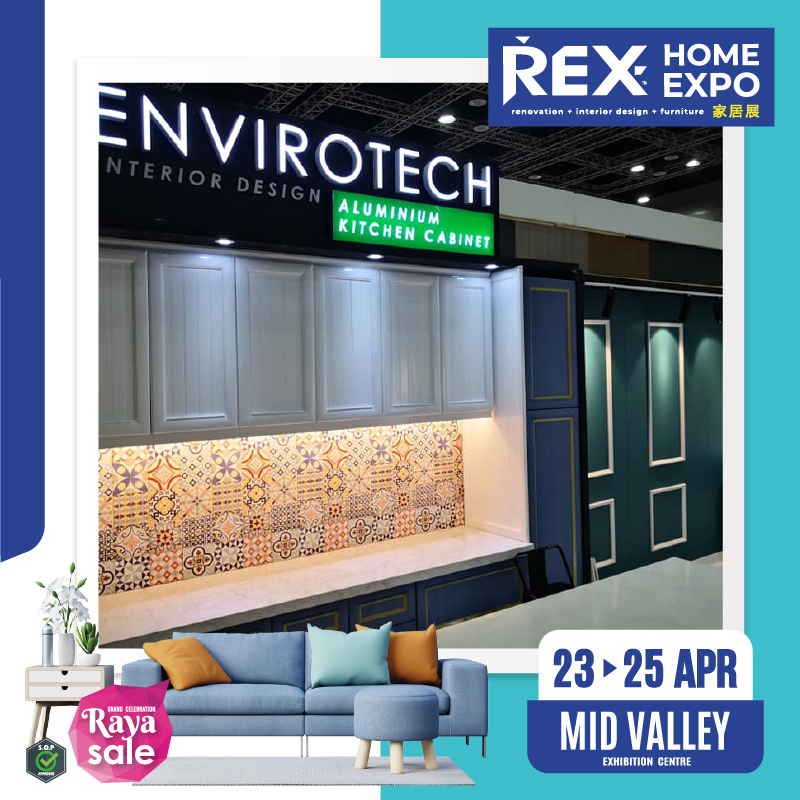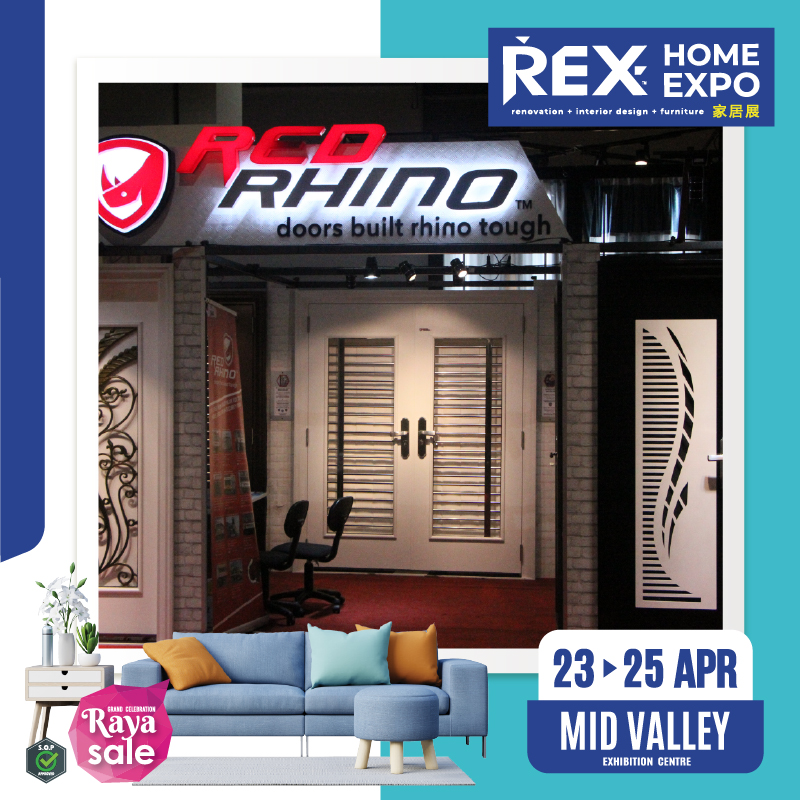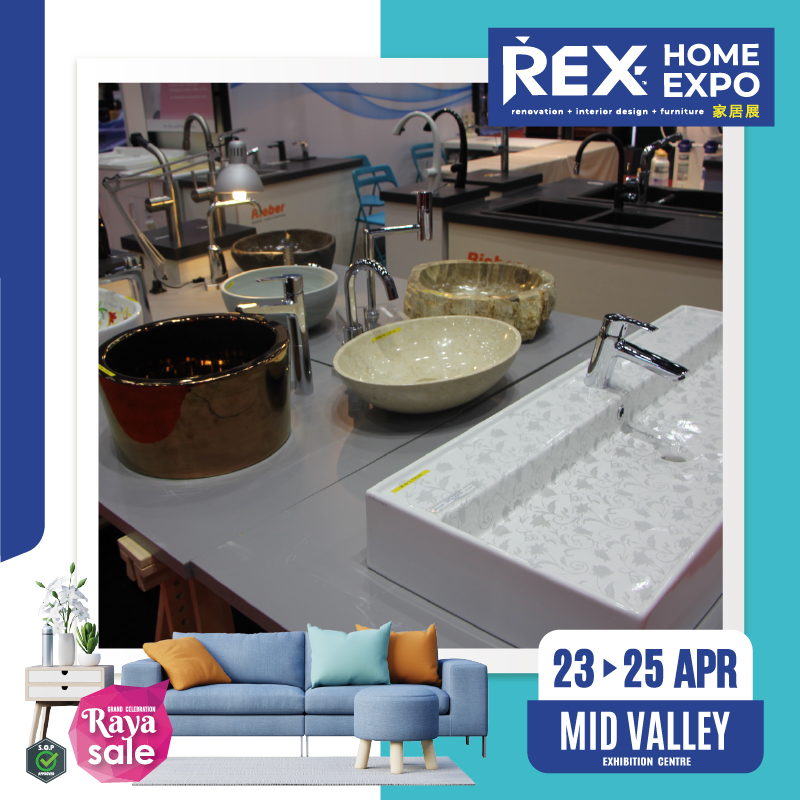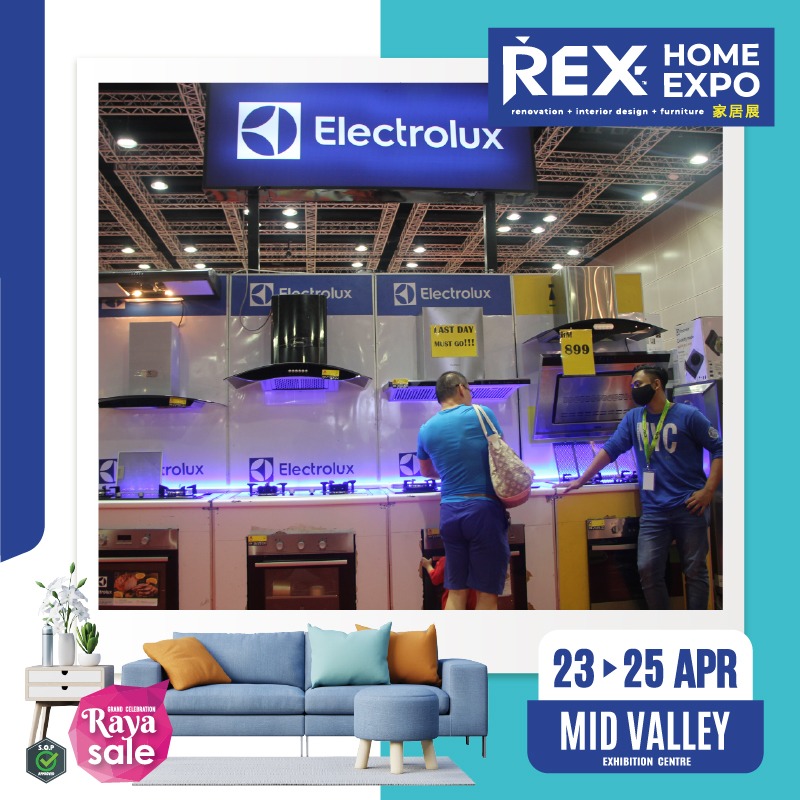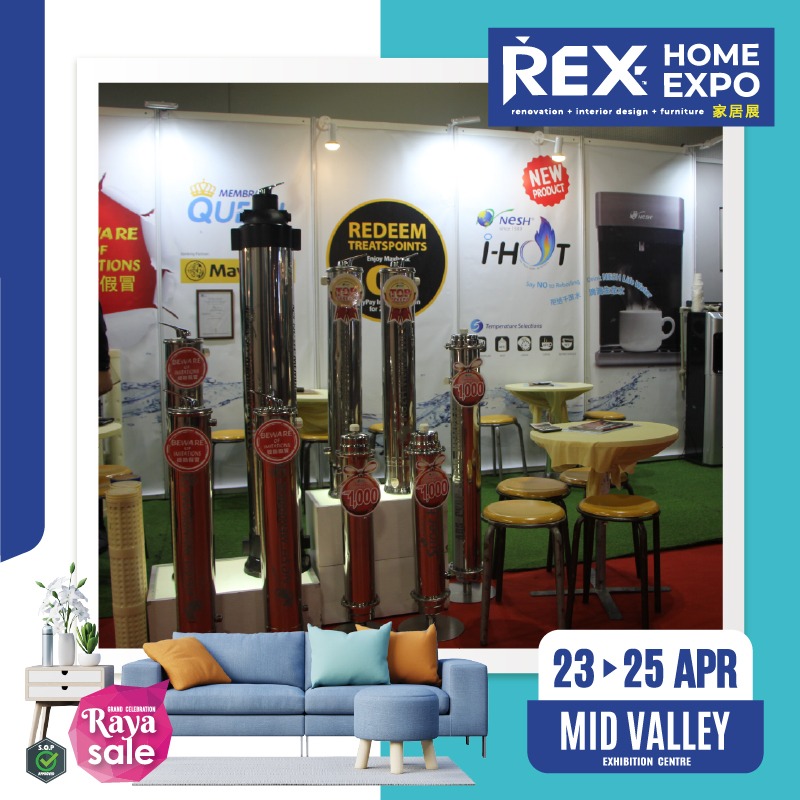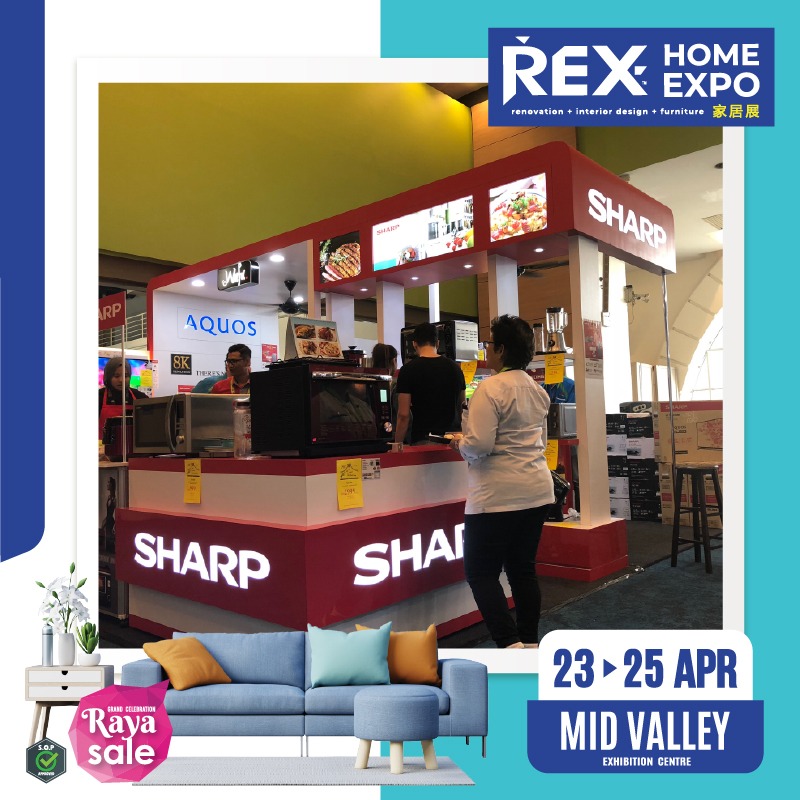 REX Home Renovation Expo offer wide category of items, including custom kitchen cabinet & wardrobe, interior design & contractor consultation, gate, grille, security door & roofing, flooring, curtains, blinds & wallpaper, window & door, sofa, mattress & bedding, electrical & kitchen appliances, kitchen & bathroom fittings and accessories, furniture & dining table, decorations products, garden & landscape design, security system & products water filtration system and lots more.
2. Free interior design and professional renovation consultations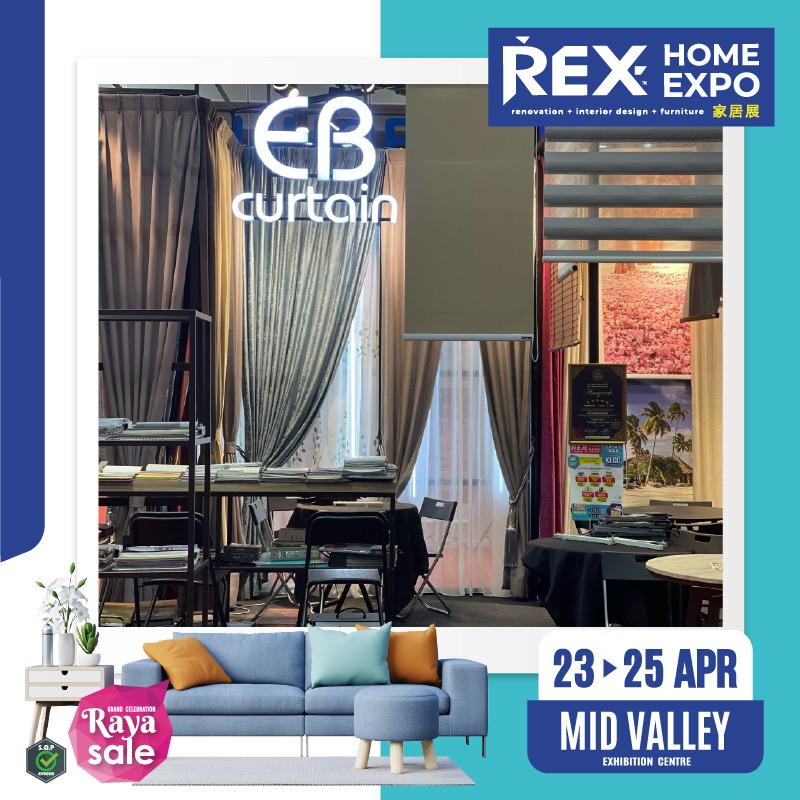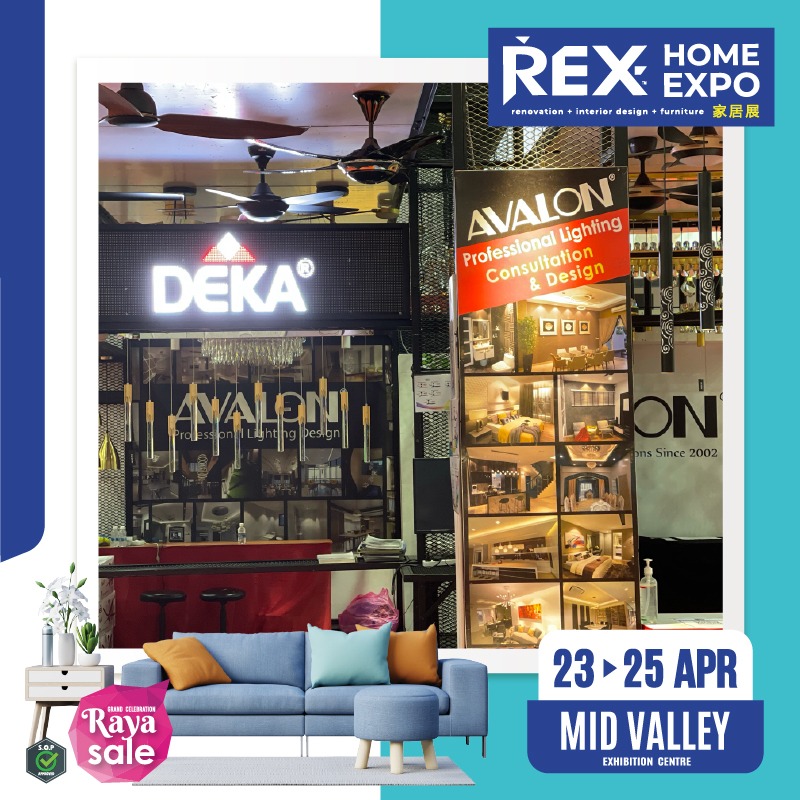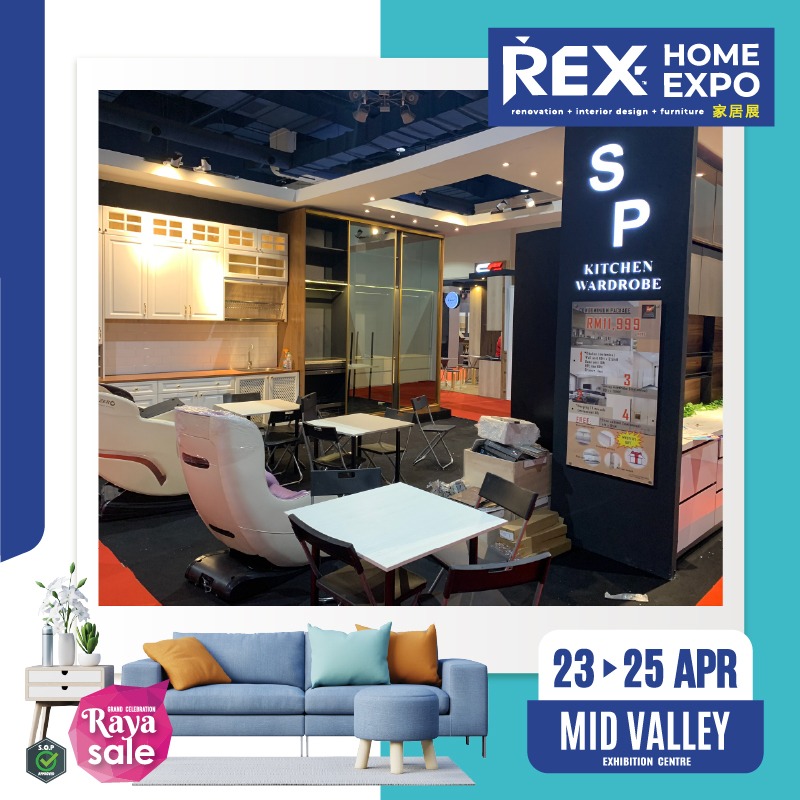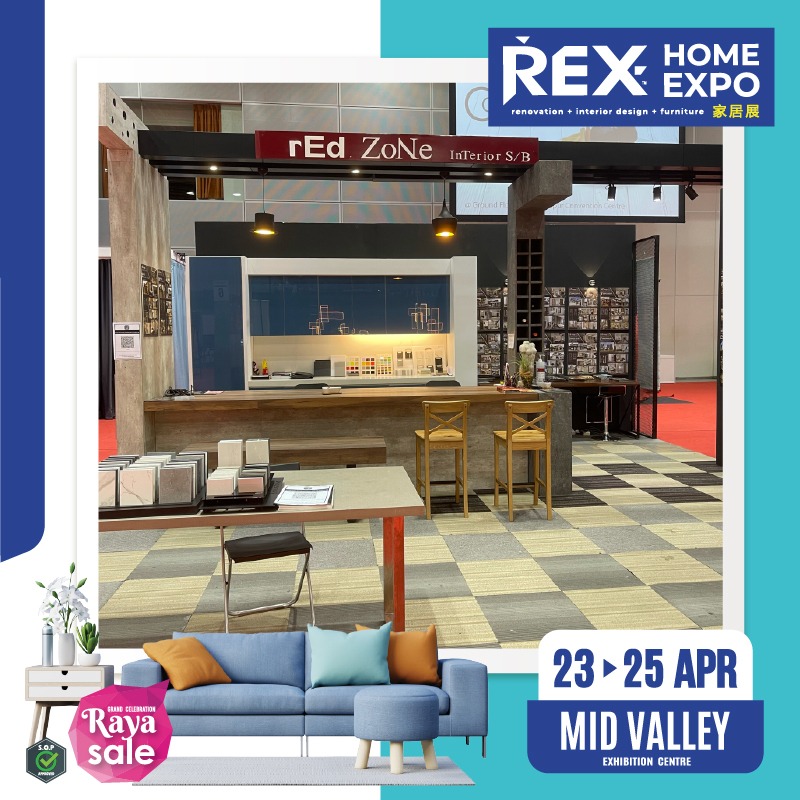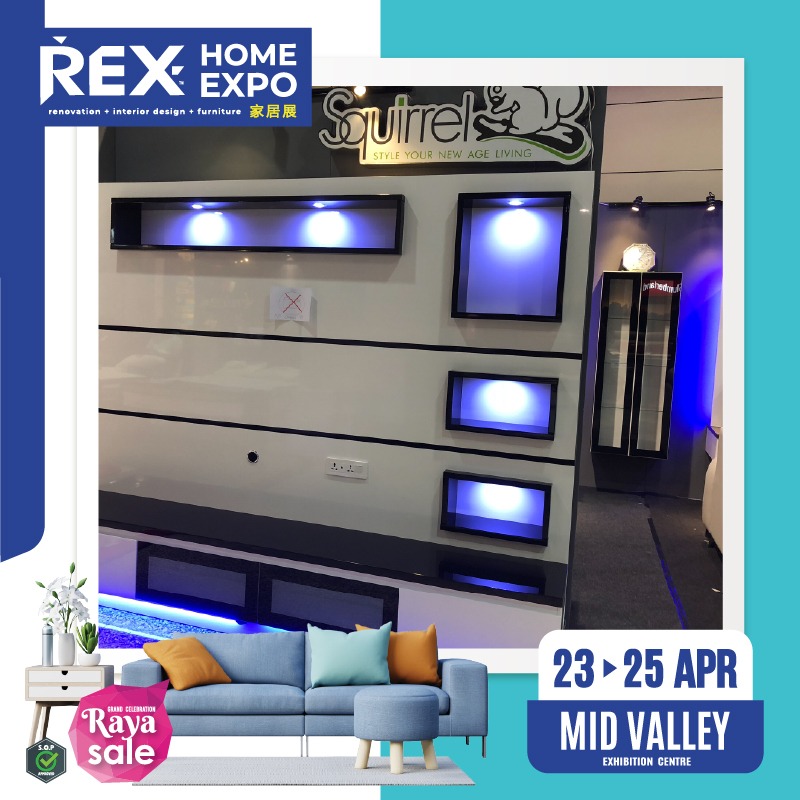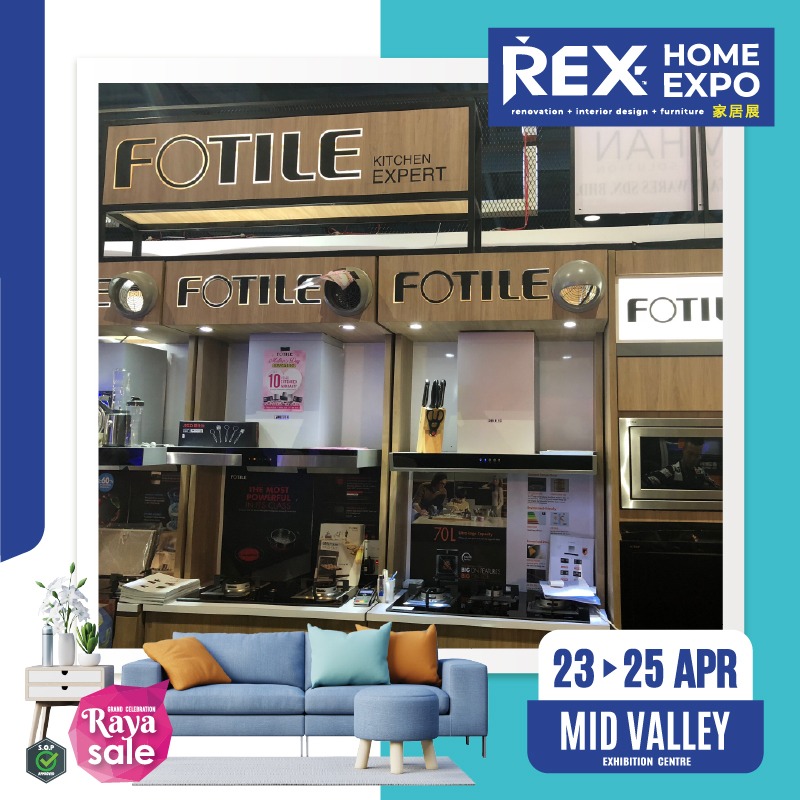 Not entirely sure how to renovate or design? During the expo, specialists from the interior design industry and renovation service provider will be available for free consultations. Feel free to contact the pros if you have any concerns about the design.
3. Good place to source for new furniture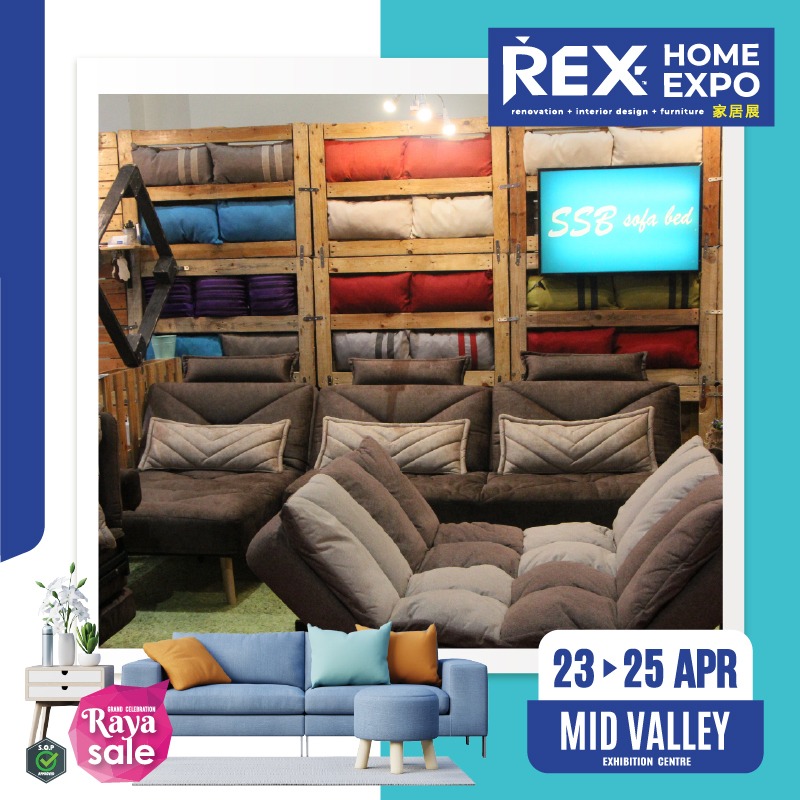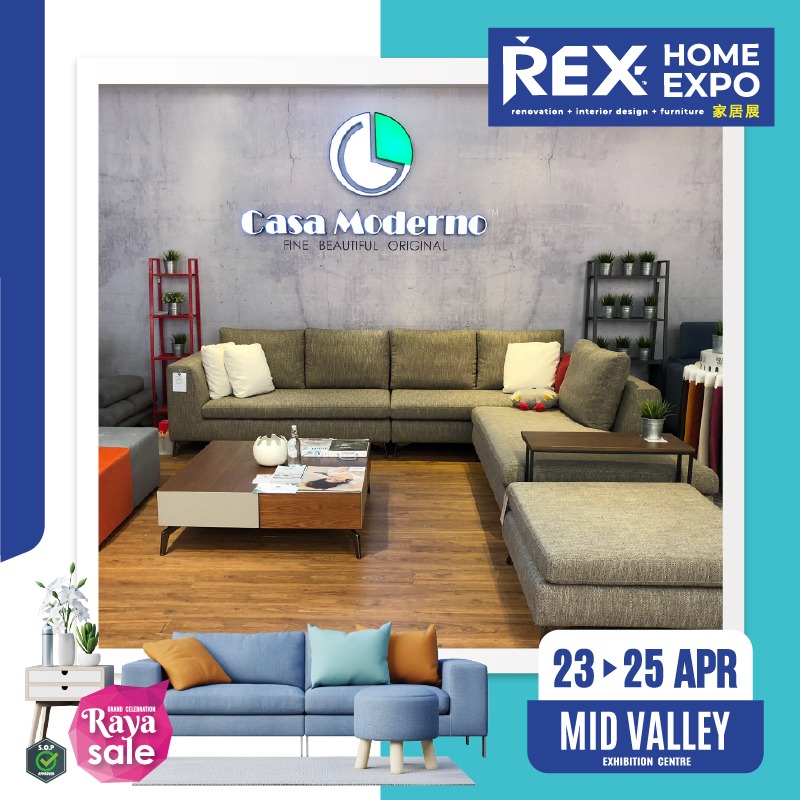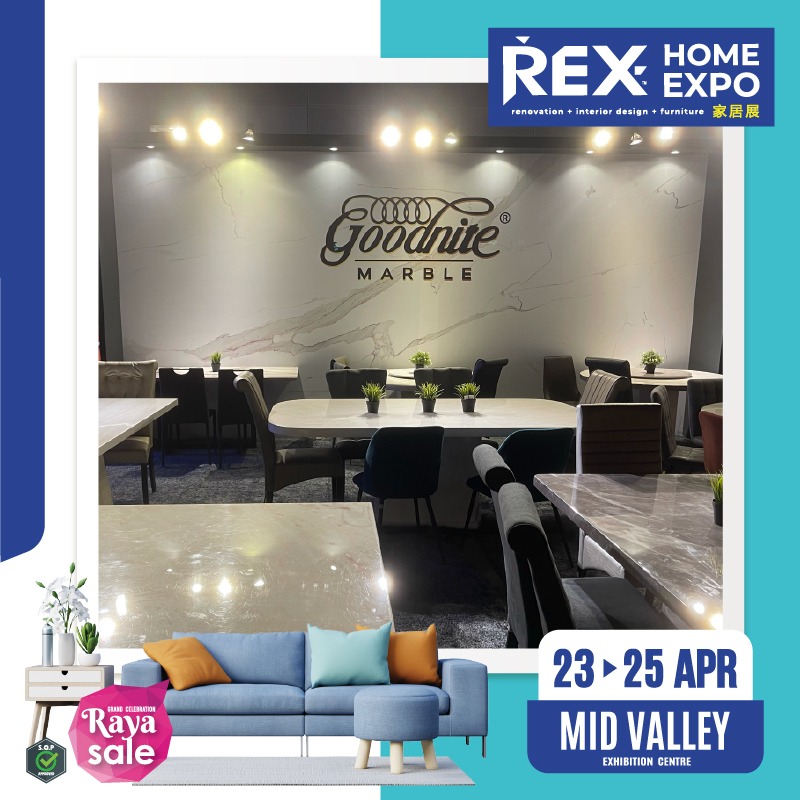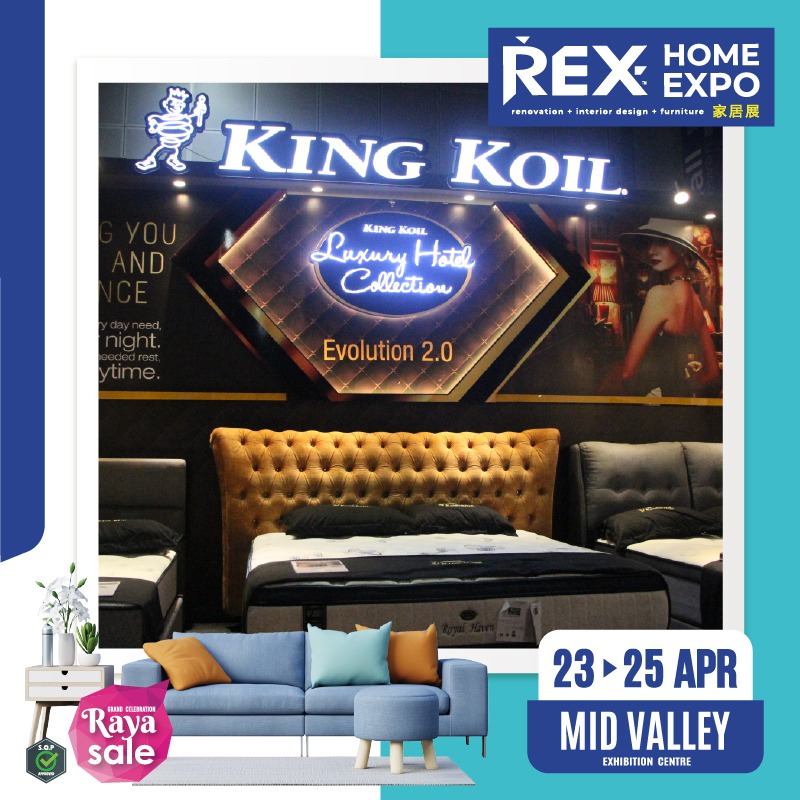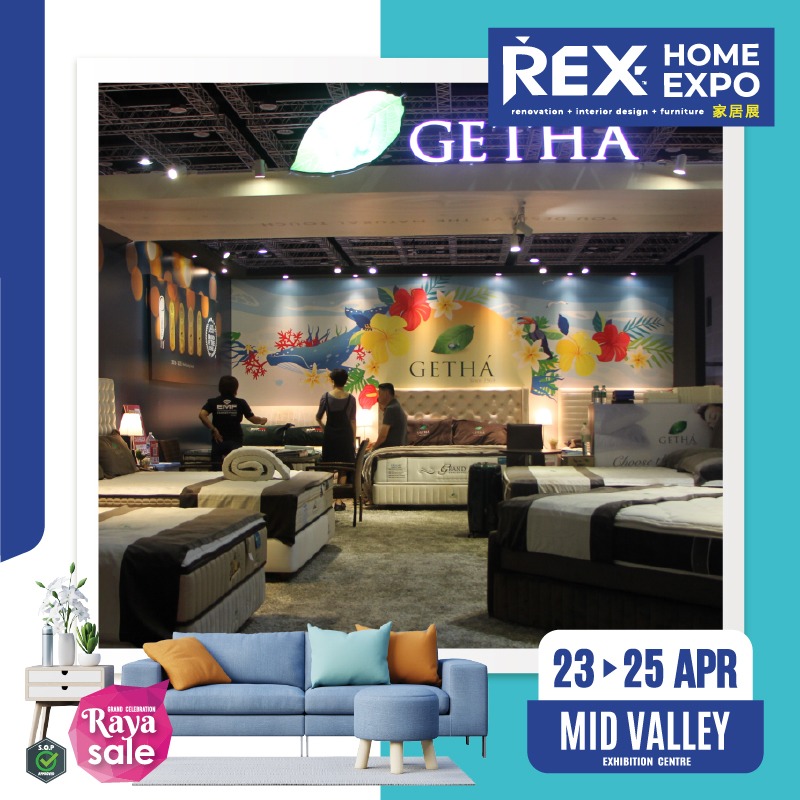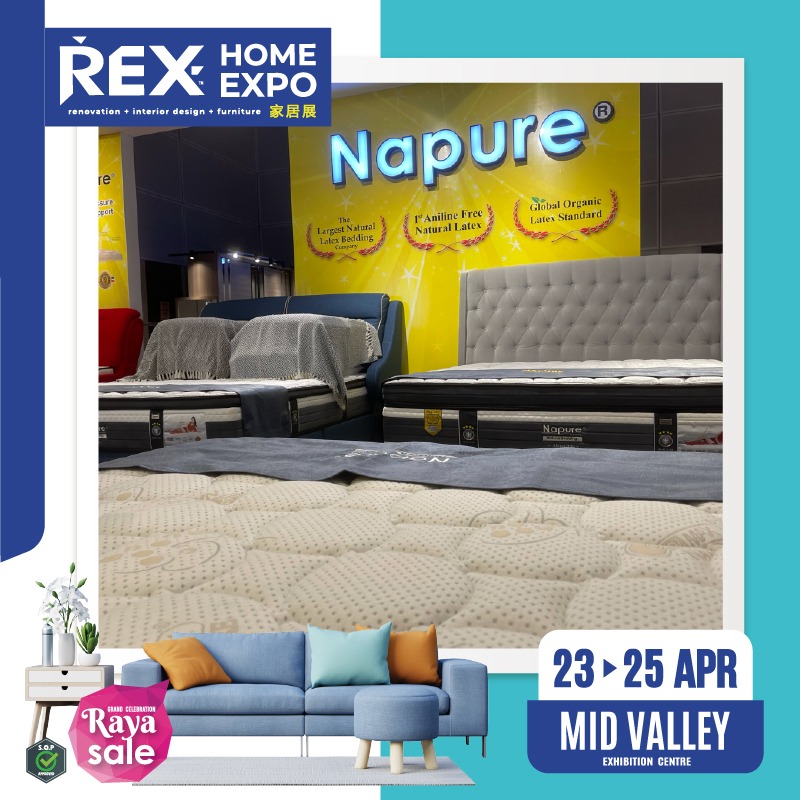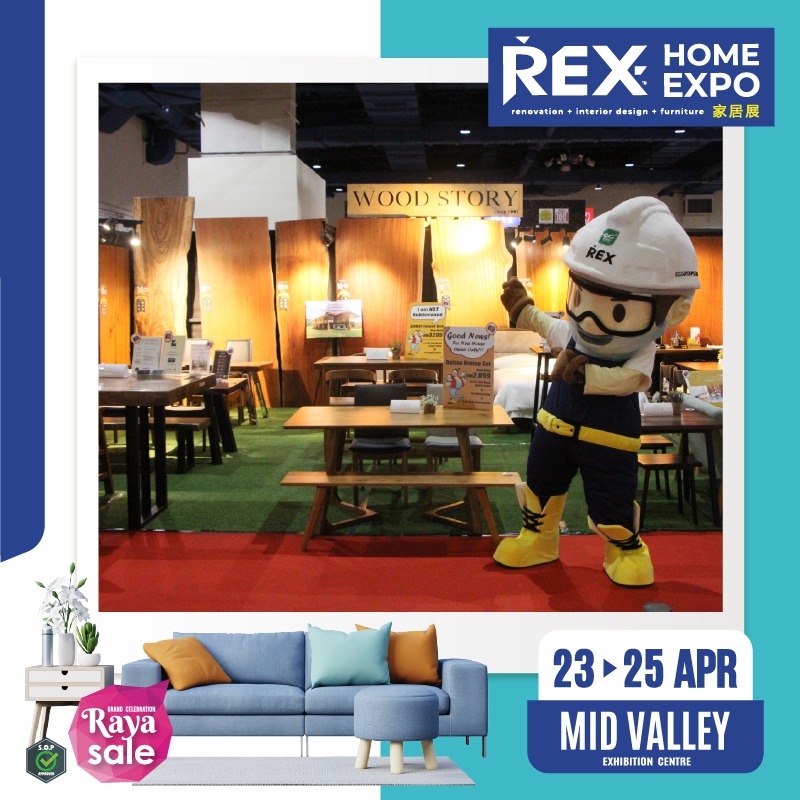 Are thinking of getting new furniture for your place to welcome Hari Raya? Ranging from sofa(s) to bedding, dining table(s) to flooring, REX Home Expo got it all and it'll be a one-stop destination to get all that you need for a stylish-looking new home.
4. Free gift and lucky draw
If you spend RM500 above you are guaranteed a free gift. And if you spend RM1,000 above then you are entitled to participate in the lucky draw event with prizes worth more than RM50,000.*
5. SOP approved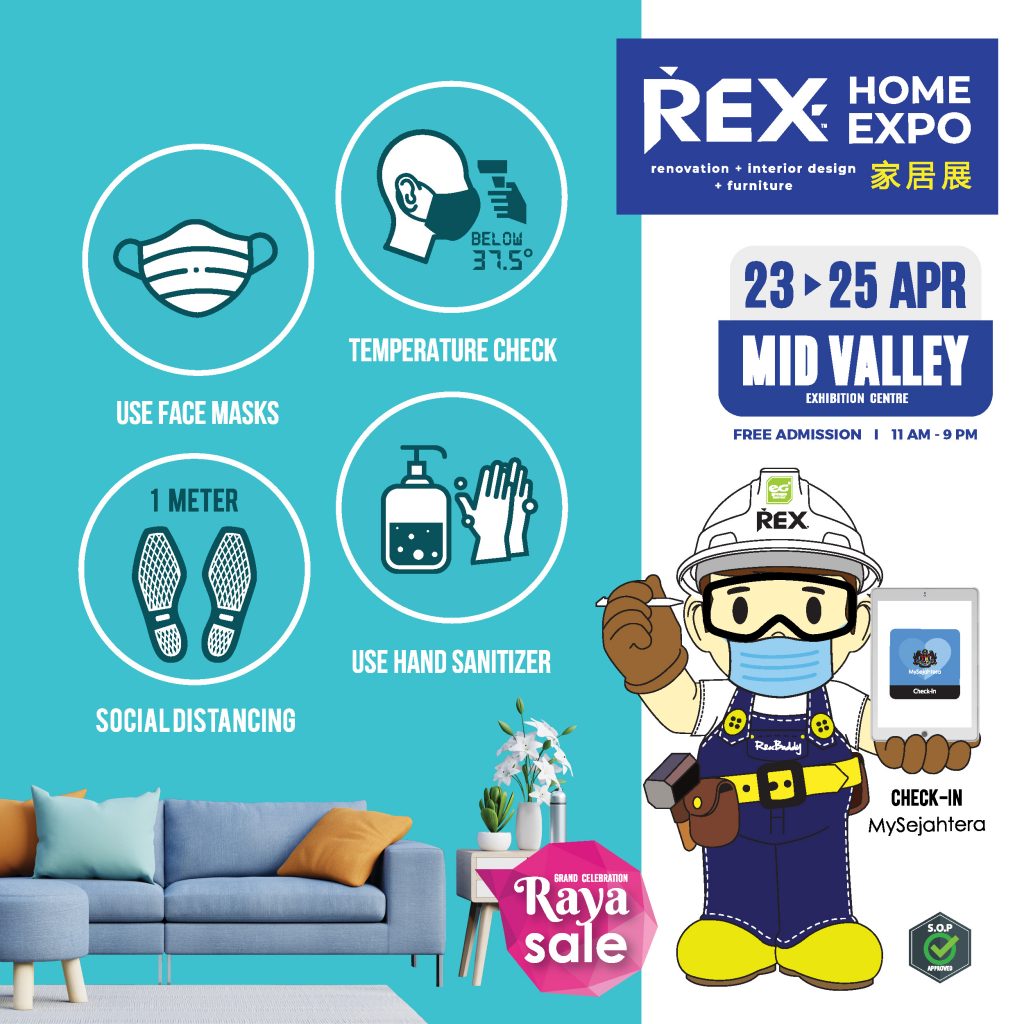 No worry for the RM10,000 fine! SOP adhering to the standard set by the Ministry of Health, ensuring every customer stays healthy and keeps your closest one safe.
6. TAG SHARE WIN Contest
Check out REX Home Renovation Expo Facebook page to join the contest and stand a chance to win.* Here are some brand offering with the ongoing contest:
Getha Full Latex Massage Pillow (Worth RM259)
Made with 100% natural latex. It conforms to the natural body contour for best sleep. While you toss and turn, gentle peaks of the pillow will provide a gentle massage.
Ecomatt Natural Latex Queen Size Mattress
Soft yet firm mattress that adjusts to your sleep style and body shape. Providing the best possible sleep experience.
Estee Soft Furnishing Venetian Blind 24sqft (Worth RM299)
This venetian blind offers a sleek and stylish design that is perfect for modern homes.
Therapedic Single 3 fold mattress (Worth RM1080)
Made with 100% natural latex. This mattress is covered by Knitted Cover with Zipper. Easy to clean and store.
Get your wallets ready and time to get some shopping done for your new home. Great deals awaiting at REX Home Renovation Expo, so hurry up and share this news with your friends and families and bring them along. Also remind them to participate in the TAG SHARE WIN contest to increase your chances of winning!
* Terms and conditions apply.
REX Home Renovation Expo — Raya Sale
Date: 23rd to 25th, April 2021
Venue: Mid Valley Exhibition Centre (MVEC)
Time 11:00 am – 9:00pm
To make sure you're not missing out on any updates, you can follow REX Home Renovation Expo's official Facebok pages and official website:
Facebook: REX Home Renovation Expo
Website: eggroups.com