Food & Drinks
RM1 Nasi Lemak, Restoran Warisan Sambal Opah @ USJ 9, Subang Jaya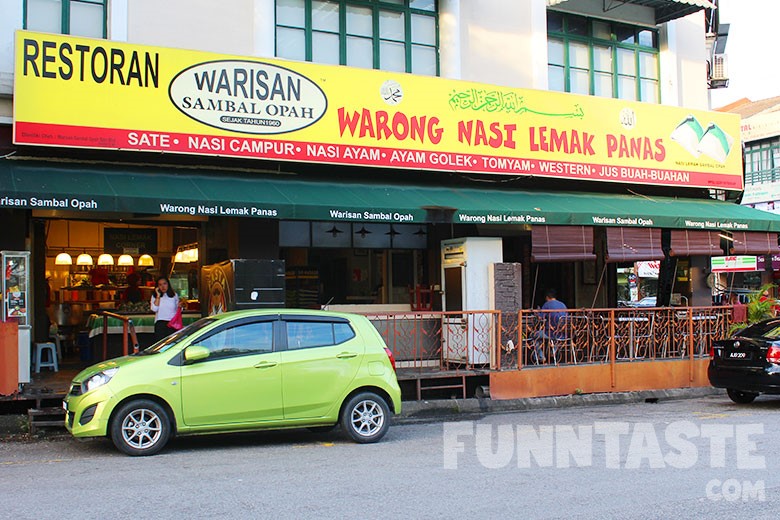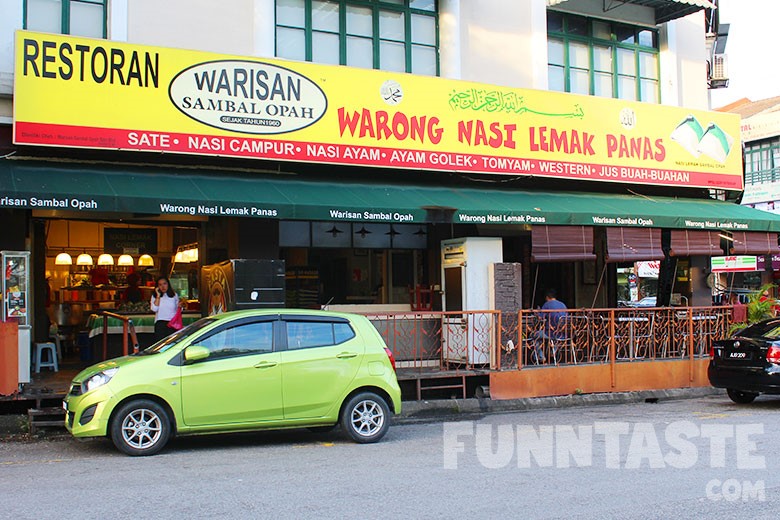 Restoran Warisan Sambal Opah serves one of the most popular nasi lemak in USJ, Subang Jaya. For many, it's also known as Nasi Lemak Sambal Opah. If you look at the signboard, you will see that this restaurant claims to have history dating back to 1960.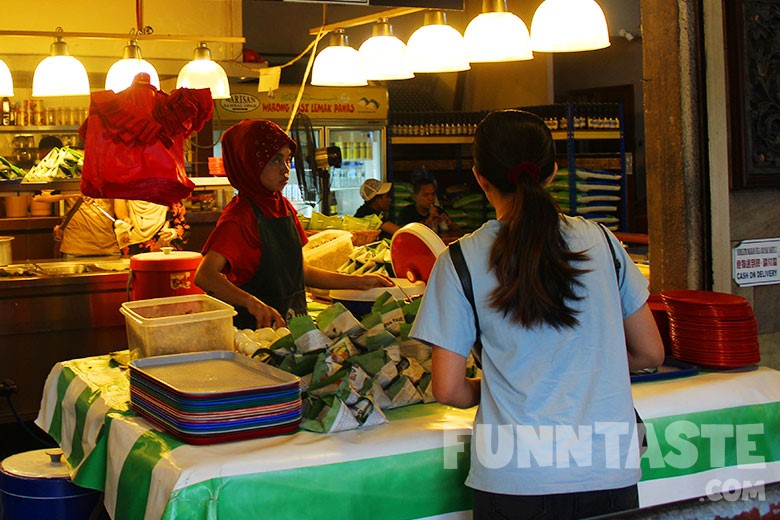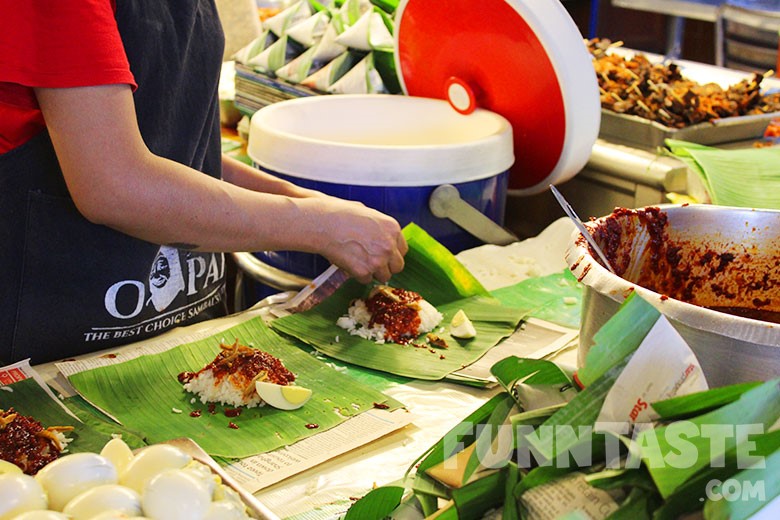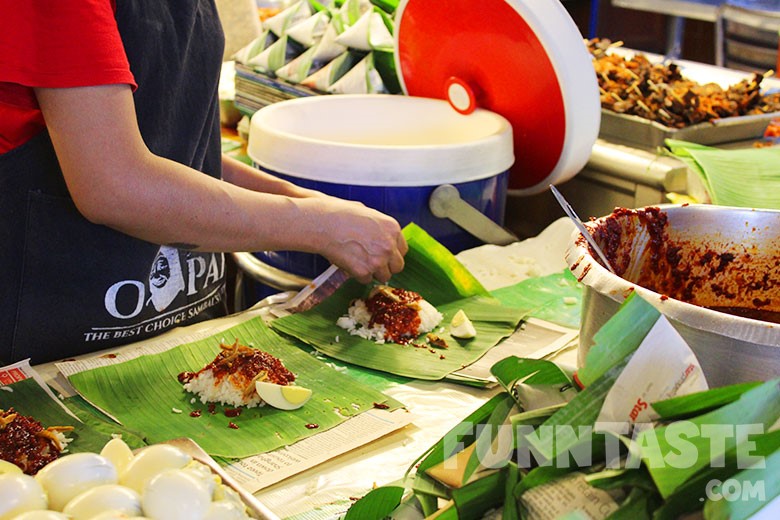 There are a number of pre-packed nasi lemak available but the kakak is constantly packing new batches. Each packet of nasi lemak cost RM1 and since it was cheap we bought a couple. It's also worth mentioning the staffs were very friendly and willingly to help.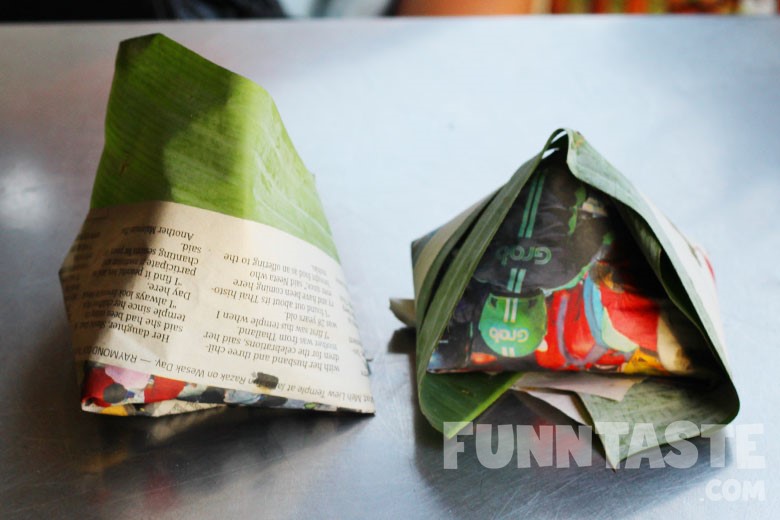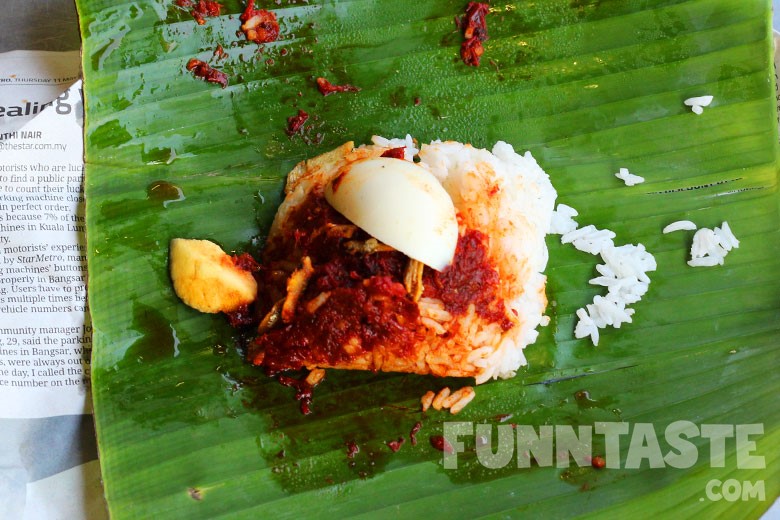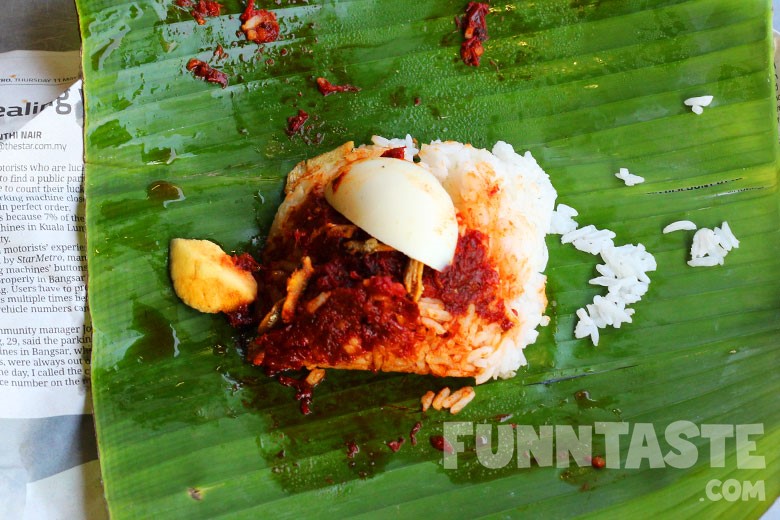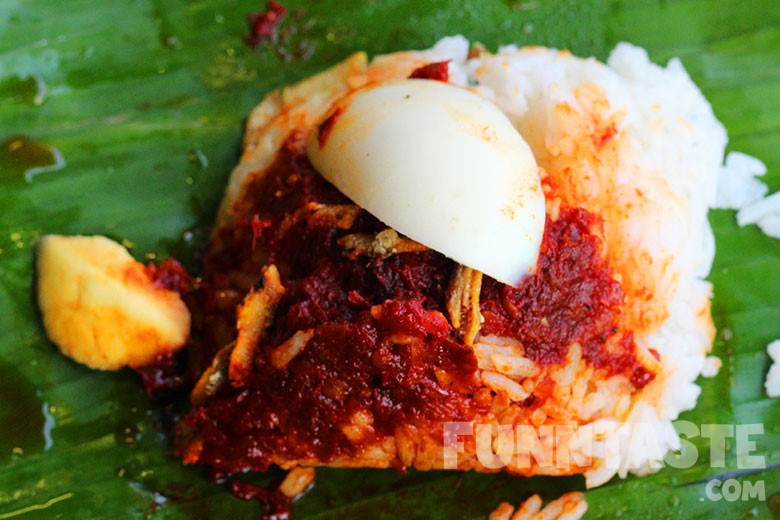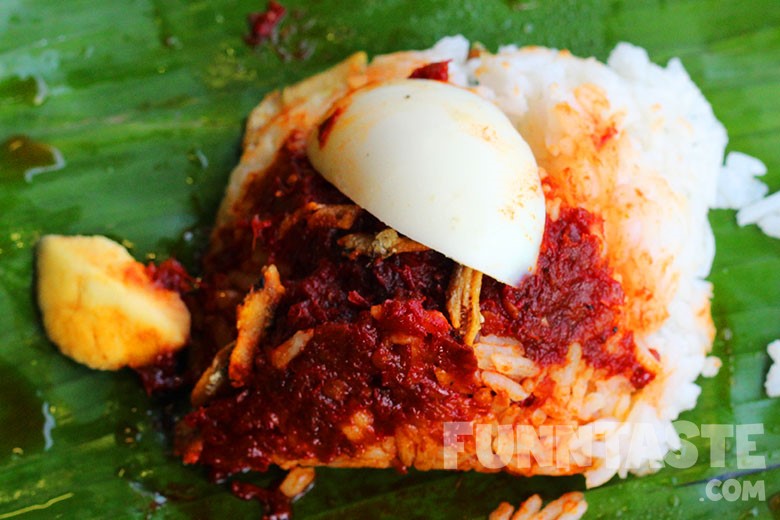 Turned out, Nasi Lemak Sambal Opah was tasty and enjoyable. The sambal had a rich consistency and spicy punch while the rice was fragrant and aromatic. Sadly, toppings of boiled egg, anchovies and peanuts were quite limited.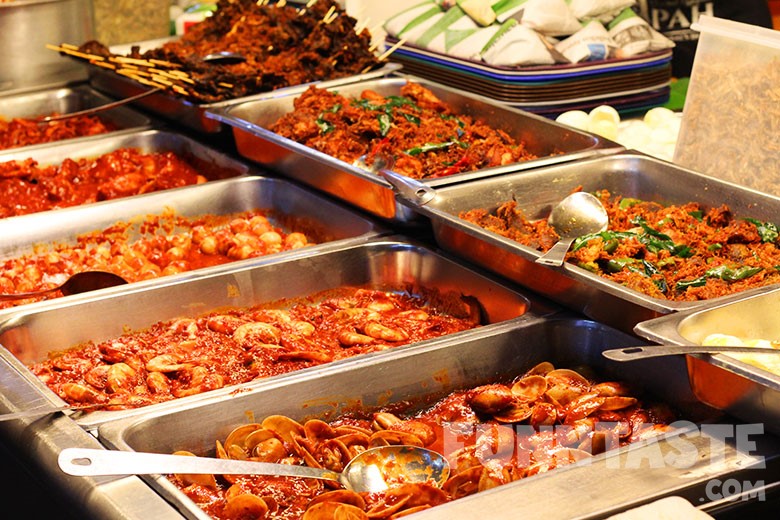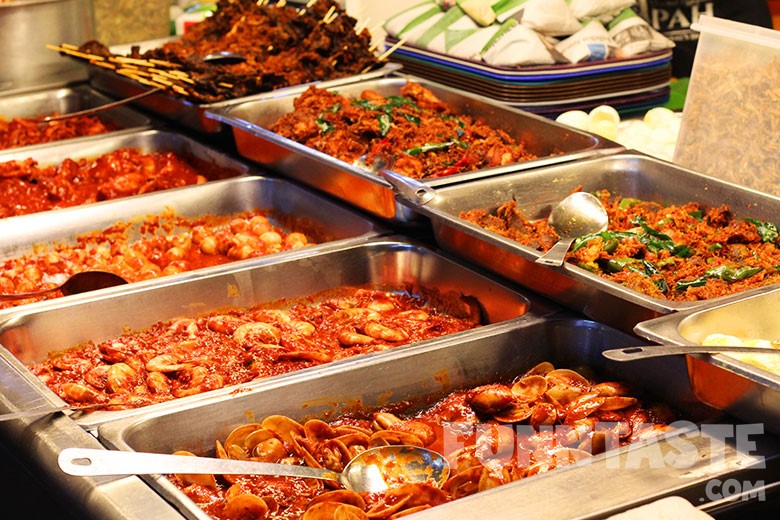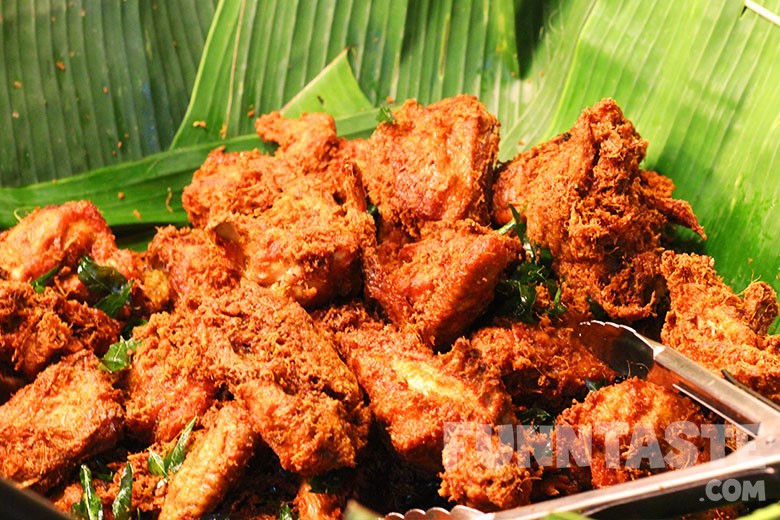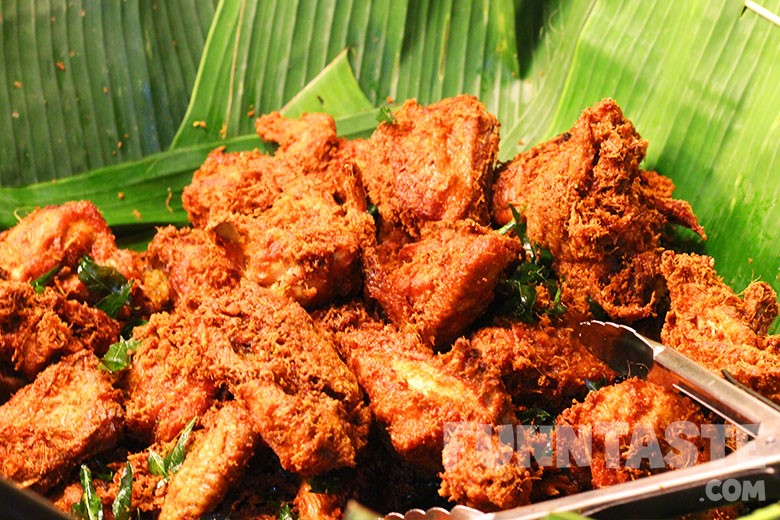 Nasi Lemak Sambal Opah offers a wide variety of additional dishes to accompany your nasi lemak packet. Dishes ranging from beef rendeng, sambal lala, sambal quail eggs, sambal prawn, sambal squid, fried intestine, fried egg, fried chicken and more.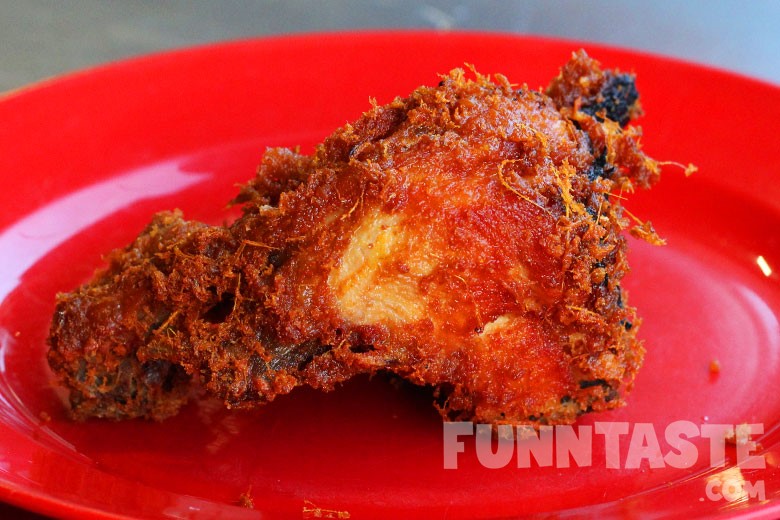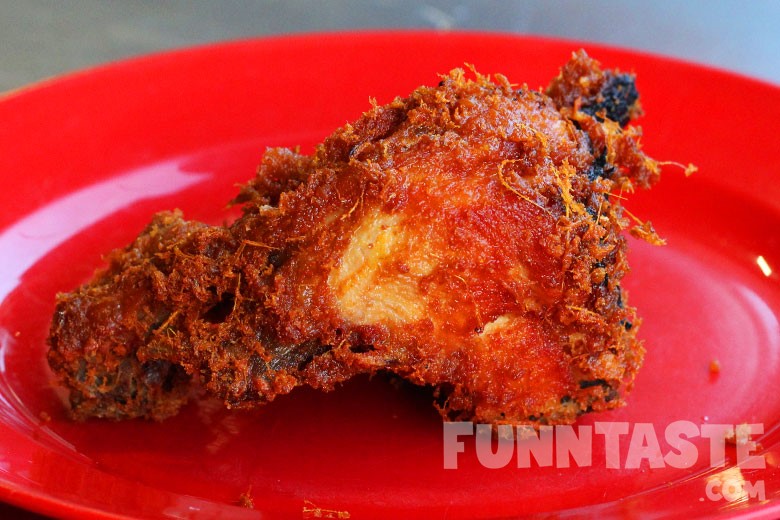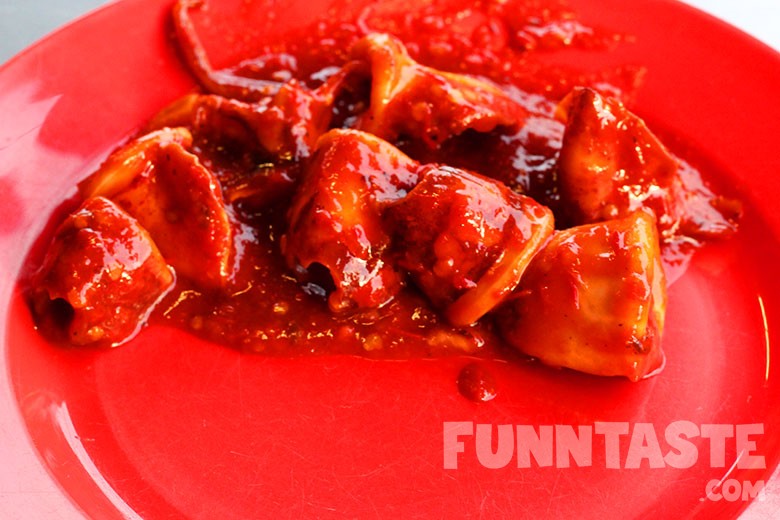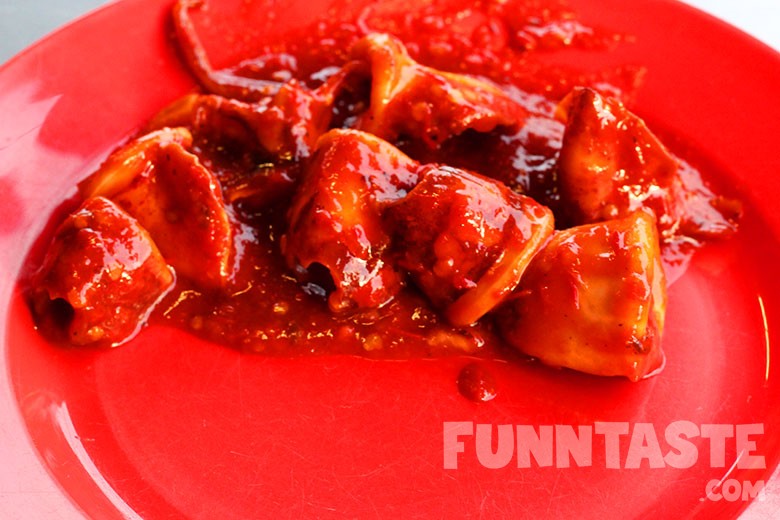 We opted for the Fried Chicken (RM4) and Sambal Squid (RM8) which was surprisingly quite expensive considering the size of the chicken and the amount of squid we took. Taste-wise, there's nothing much to shout about the fried chicken but Sambal Squid was on the sweeter side which perfectly balance out the spiciness from the nasi lemak.
Verdict
Being a big supporter of tasty and affordable food, we highly recommend you to try the nasi lemak at Restoran Warisan Sambal Opah.
More Info:
Restoran Warisan Sambal Opah
7, Jalan USJ 9/5p, Subang Business Centre,
47620 Subang Jaya
Cuisine: Malay
Operating Hours: 5.00PM – 5.00AM, Closed on Tuesday