Food & Drinks
10 Best Restaurants To Buka Puasa This Ramadan Month In Sunway Velocity Mall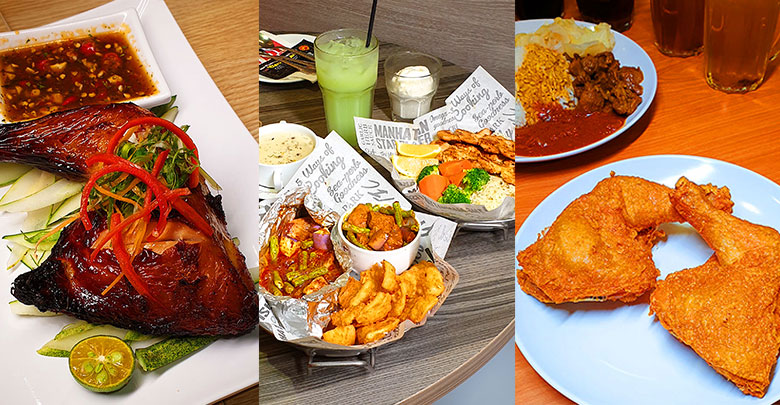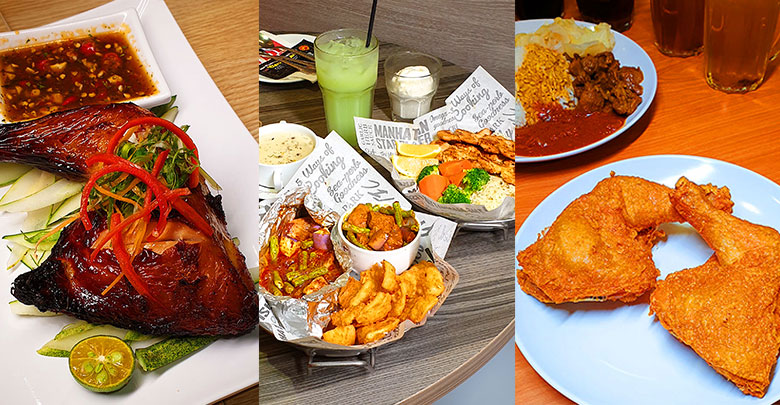 It's that time of the year again. Yes! It's the holy month of Ramadan which every Muslims fast during the day and feast during the night. There is no shortage of restaurants to feast like a king in Kuala Lumpur. However the hassle of finding parking in humid weathers or even worst, heavy rain can be a huge hassle, especially one is starving.
Hence what better way to "buka puasa" with family and friends than doing it in a shopping mall which has countless of Ramadan menu options, such as Sunway Velocity Mall.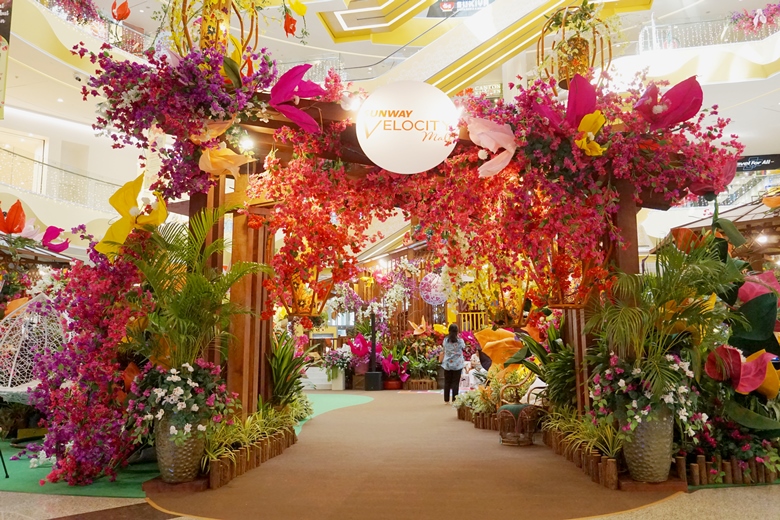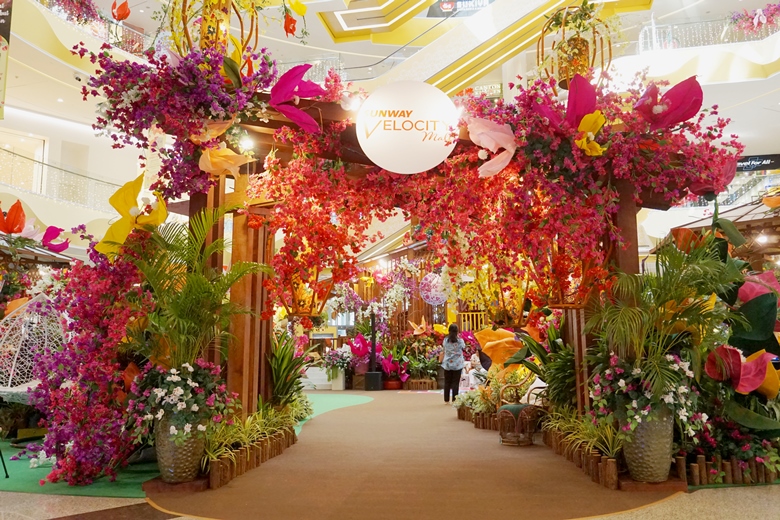 This year, many eateries in Sunway Velocity Mall have come up with lots of mouth-watering Ramadan sets.
With that said, here are 10 Best Restaurants To Buka Puasa In This Ramadan Month At Sunway Velocity.
1. The Chicken Rice Shop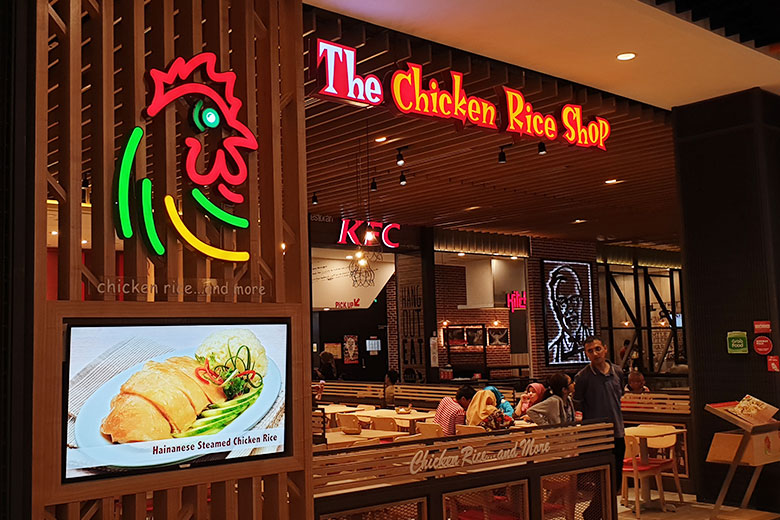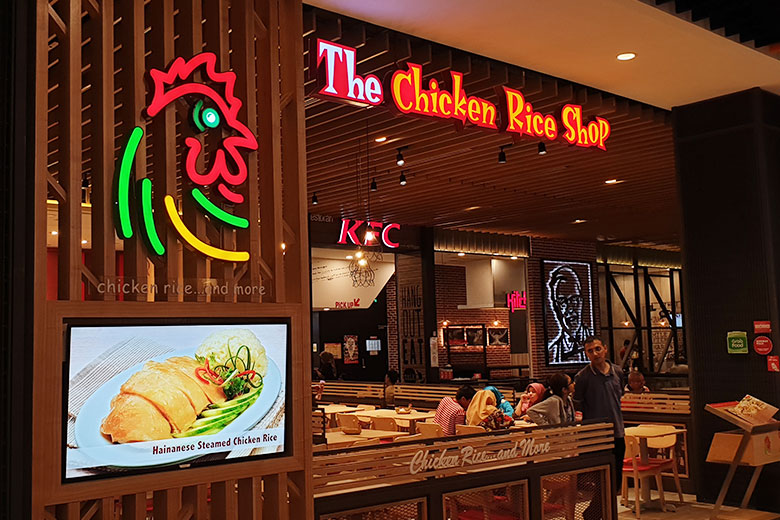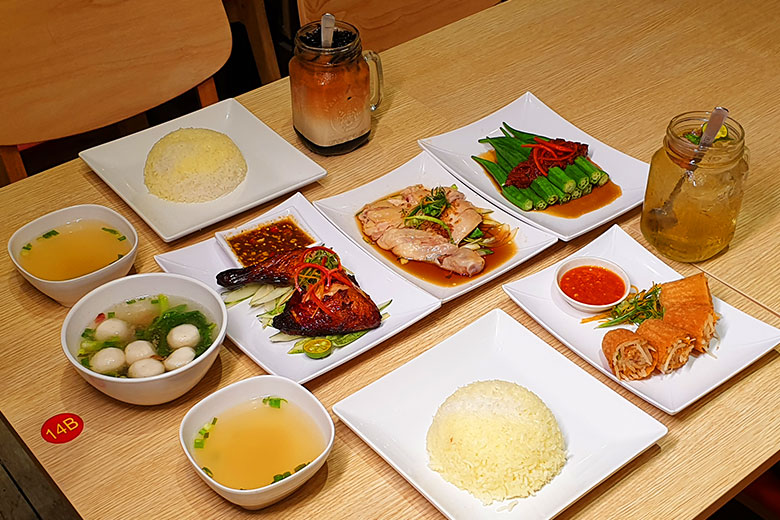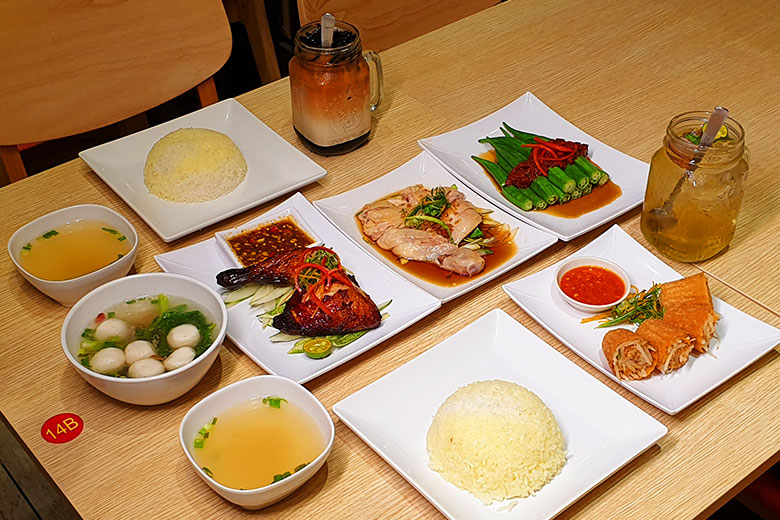 True and original Hainanese chicken rice in Sunway Velocity. The Chicken Rice Shop is many people's go-to spot for a comforting plate of chicken rice. In conjunction to this Hari Raya, they launched a menu called Ayam Bakar Oh-Semm with spicy sambal. Here are some of the dishes you can try.
Meal B Ayam Bakar Oh-Semm (2pax)
Ayam Bakar Oh-Semm (1/4 chicken)
Single Serve Hainanese Steamed Chicken
Nyonya Pai Tee (regular)
Sai Too Fish Ball Soup (regular)
Spicy Savoury Ladies' Fingers (regular)
2 bowls of Rice
2 soup of the day
1 Teh Lapis Oh-Semm
1 Fizzy Asam Boi
2. Simple Life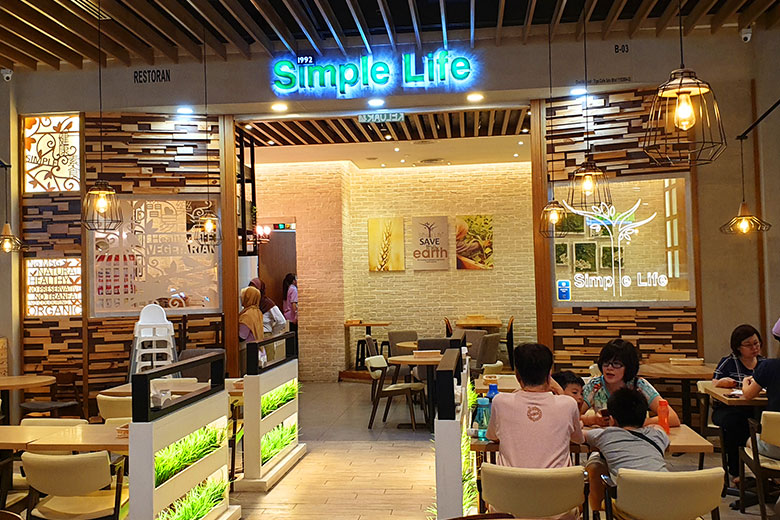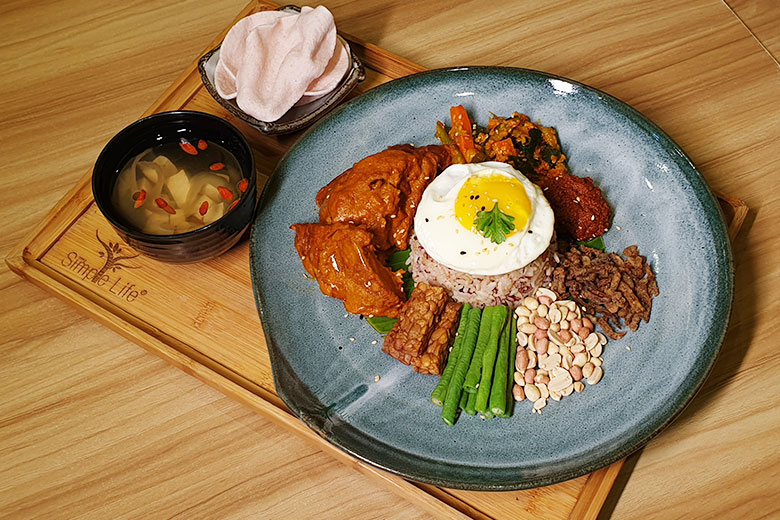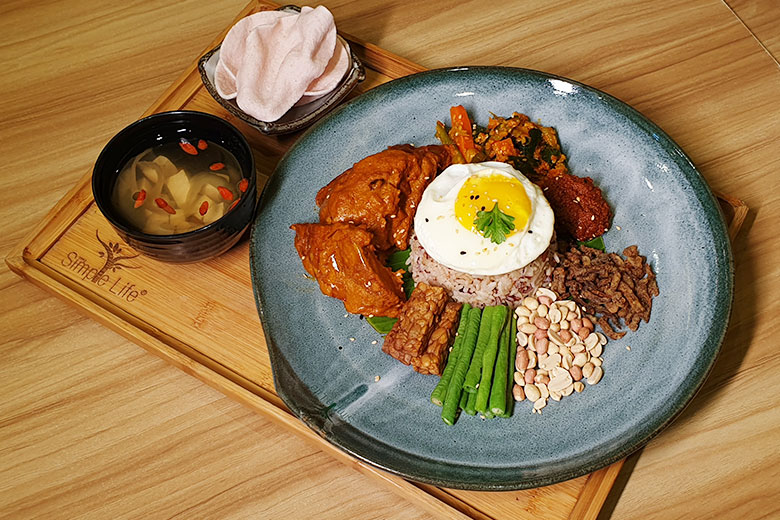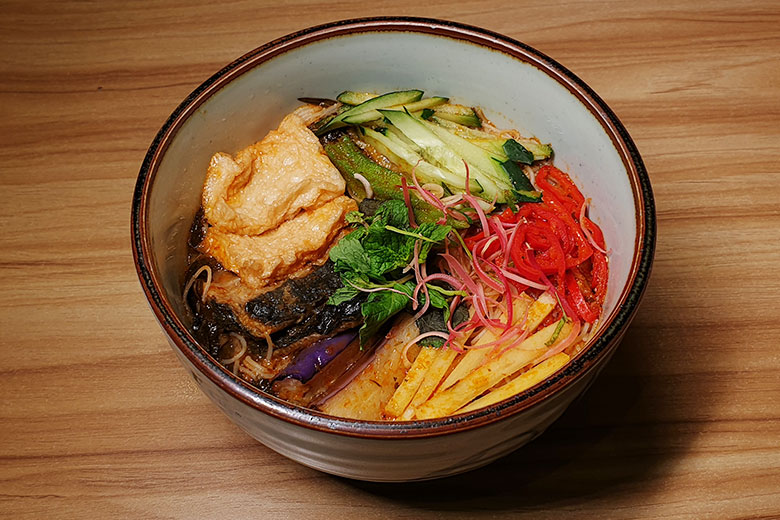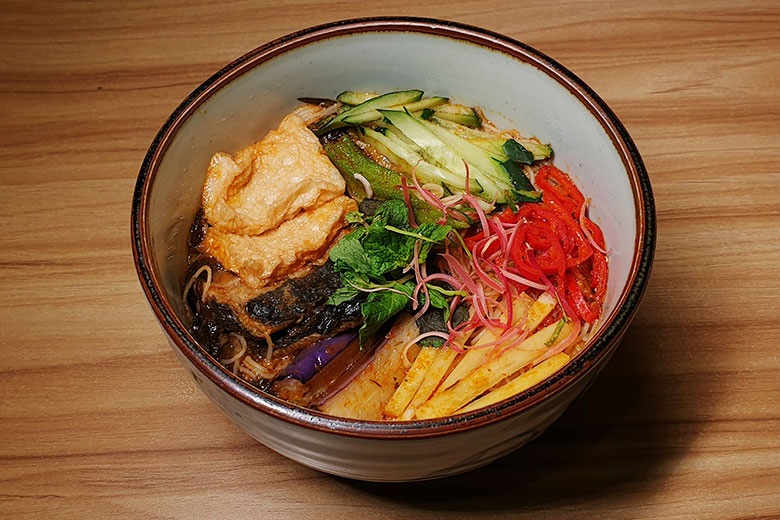 The one and only full fledge vegetarian restaurant in this list, Simple Life serves a wide variety of delicious Malaysian food with a vegetarian twist. Their signature Multi Grain Rice Nasi Lemak is a crowd favourite as it was flavourful and comes with many condiments. If you're more of a noodle person, Asam Laksa Brown Rice Bee Hoon will surely tickle your taste buds.
Asam Laksa With Brown Rice Ramen/Brown Rice Bee Hoon RM17.90
Multi Grain Rice Nasi Lemak RM19.90
3. O'Briens Irish Sandwich Café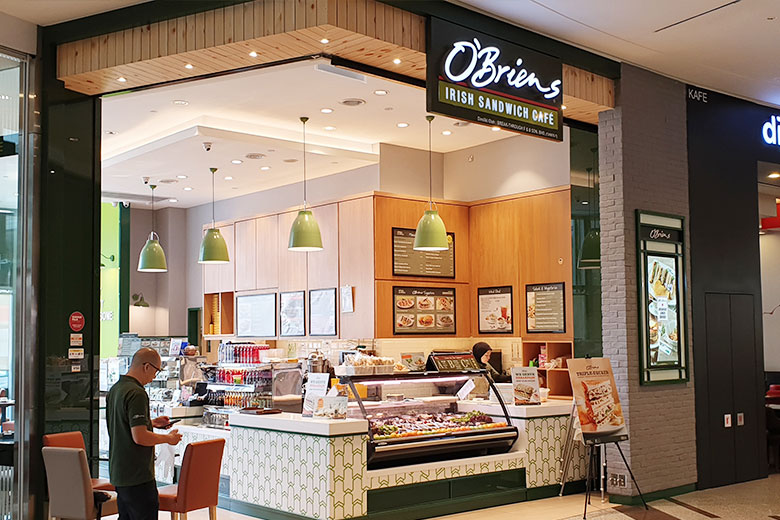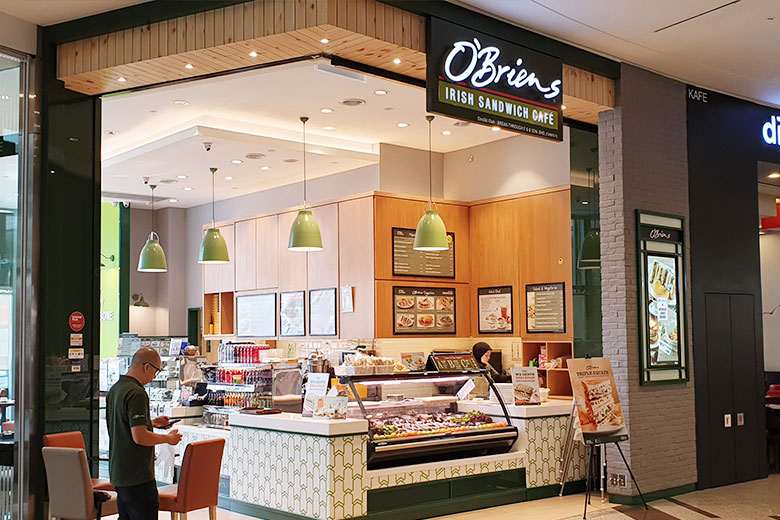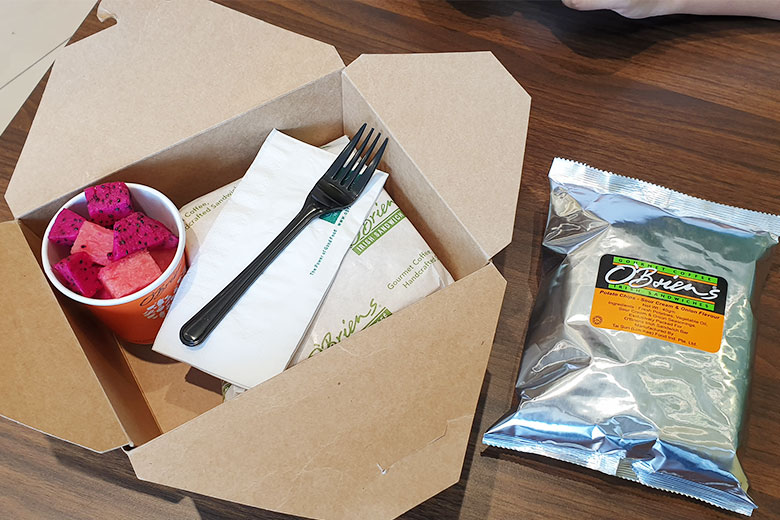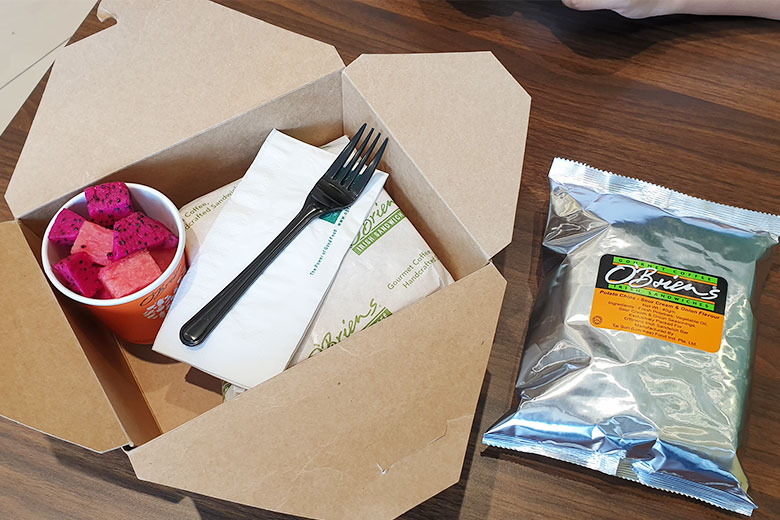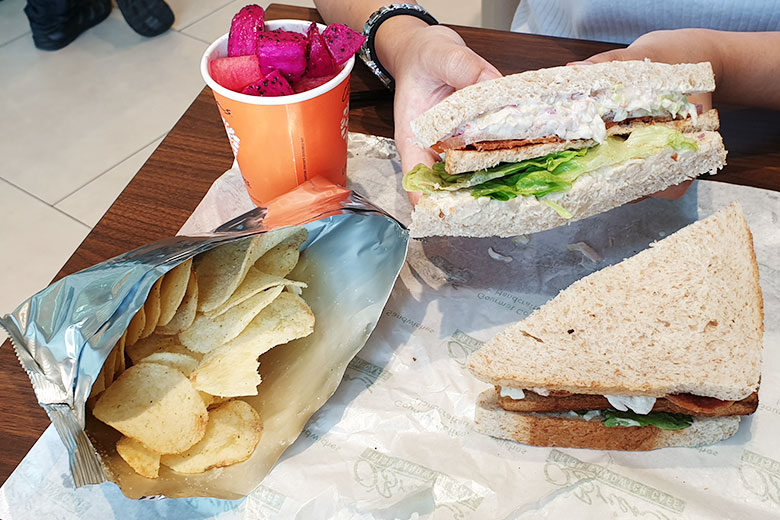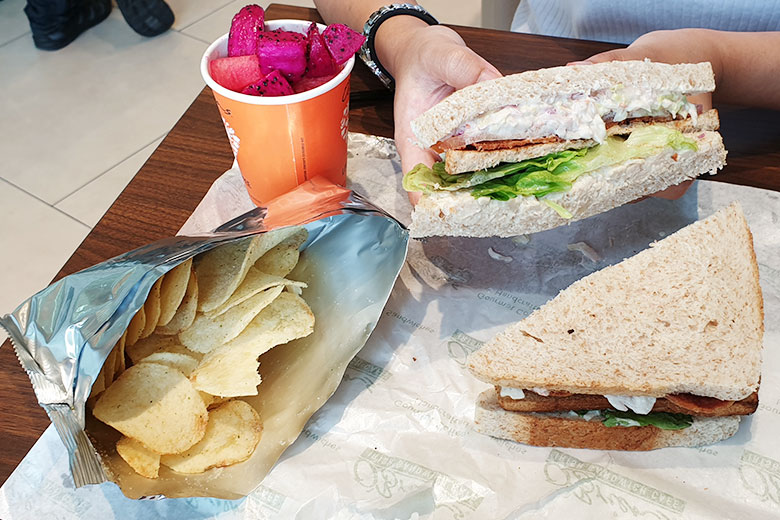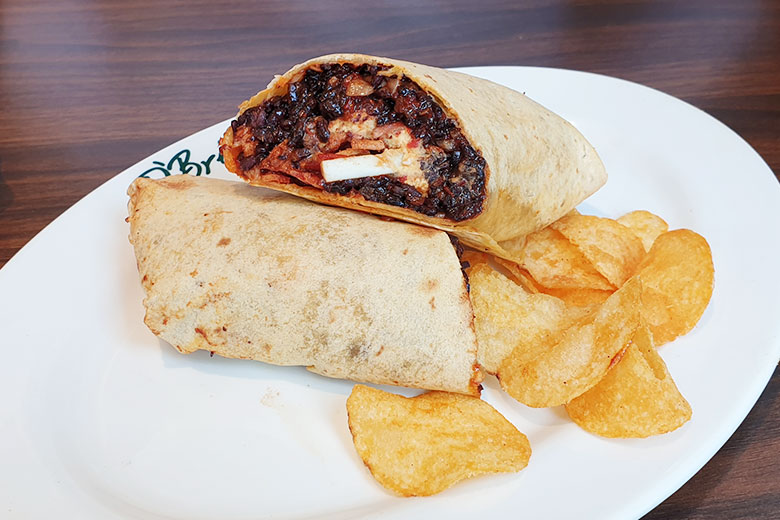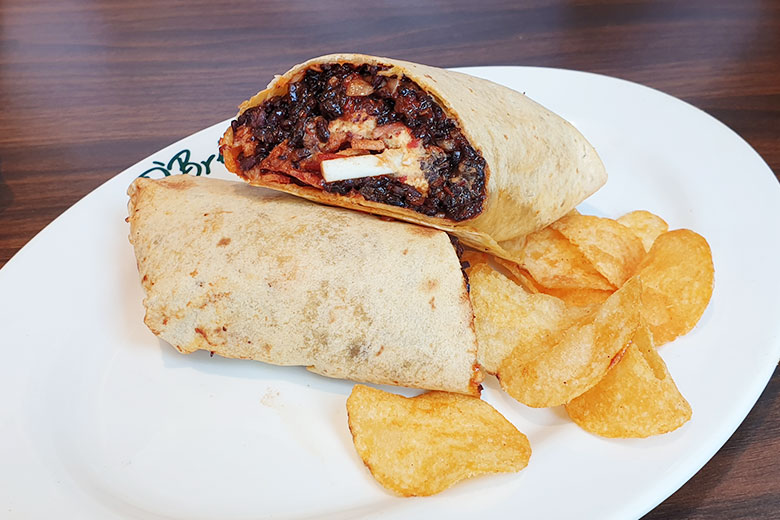 To those who craves for a healthy wholesome meal during Iftar, head over to O'Briens. They recently introduced a Malaysian fusion dish, Nasi Lemak Wrap filled with sambal, eggs, cucmber and anchovies. For something more fillings, you can try their Buka Puasa Box which comes with a sandwich, fruit, and chips, from RM22.80 to RM24.80.
Buka Puasa Box from RM22.80 to RM24.80
Organic Nasi Lemak Wrap RM16.90
4. Swensen's Restaurant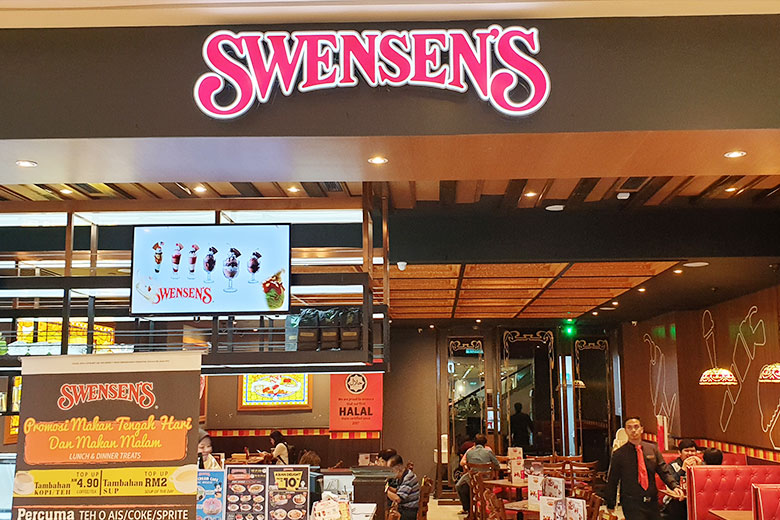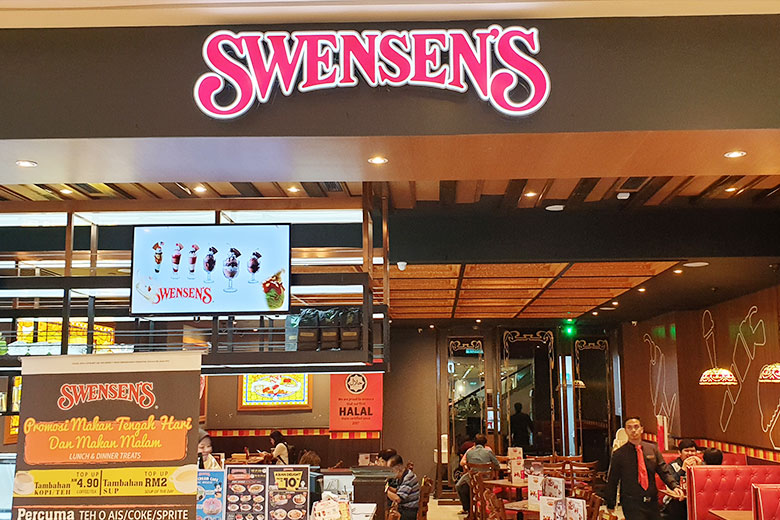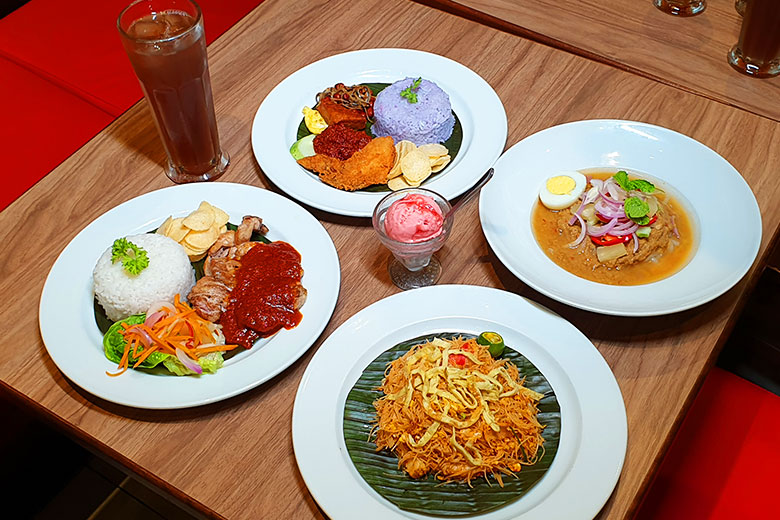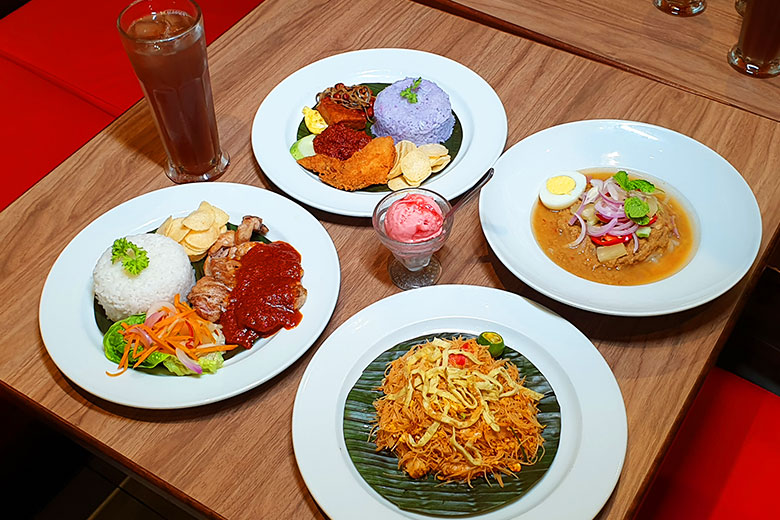 Despite well known for their wide variety of ice creams and desserts, Swensen's hot food are pretty good in value too. This raya, they have launched a series of comfort rice and noodle dishes.
All dishes comes with a free ice lemon tea and top up RM2 to get a single scoop ice cream.
Nasi Lemak RM12.90
Ayam Masak Merah With Rice RM11.90
Laksa RM11.90
Fried Mee Siam RM10.90

5. Black Canyon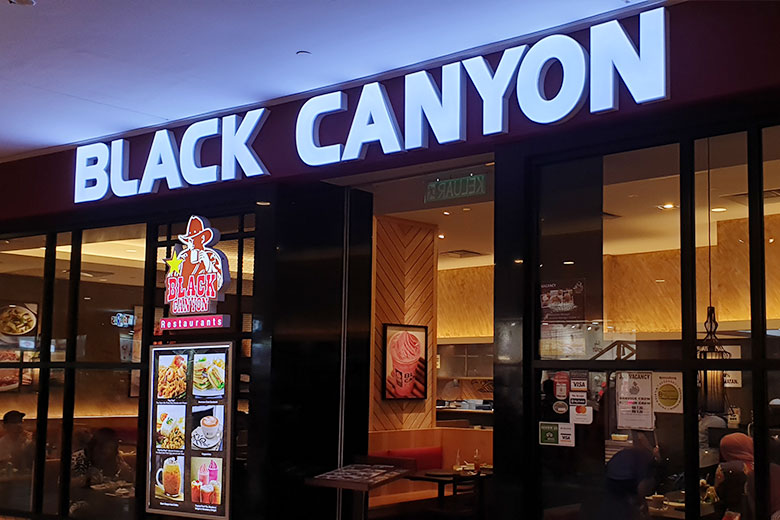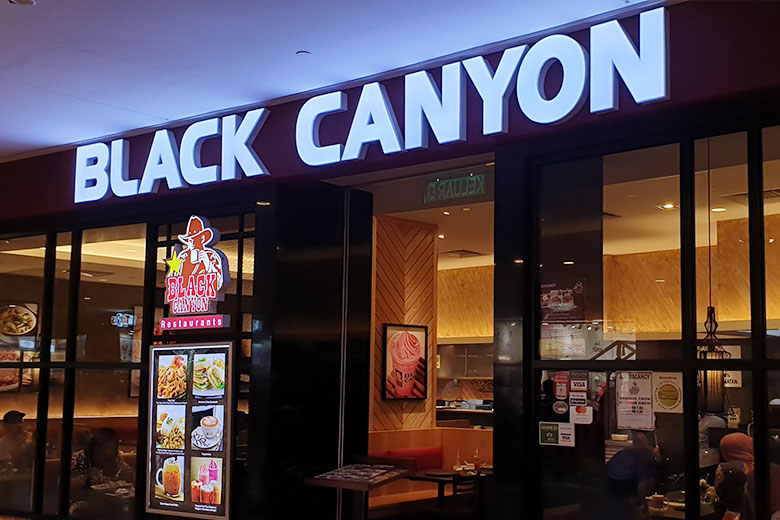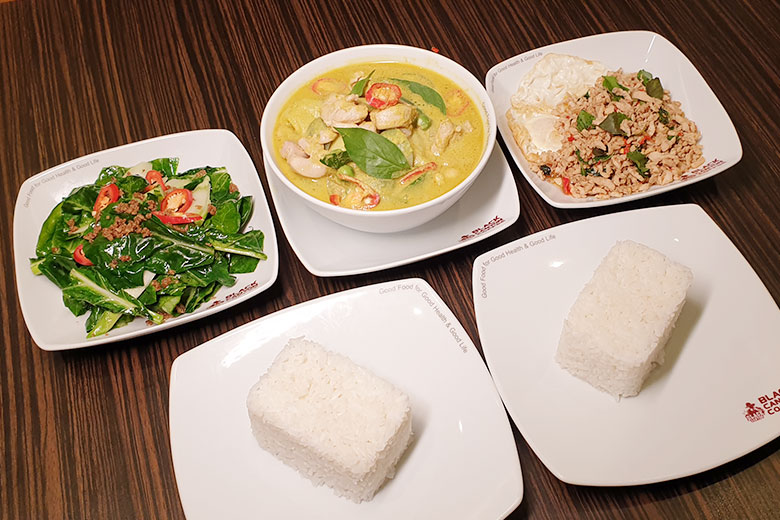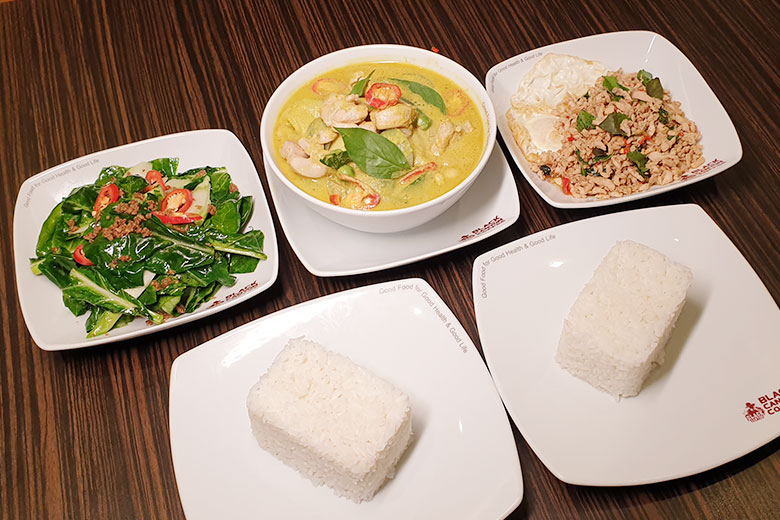 If you're a fan of Thai cuisine, then head over to Black Canyon. Themed Makan Malam, they have released number of raya set with their signature dishes.
Makan Malam Set 1 (RM39.90)
Stir Fried Kailan with Salted Fish
Pad Kra Paw Minced Chicken With Hot Basil and Fried Eggs
Chicken Green Curry
Steamed Rice x 2
6. The Manhattan Fish Market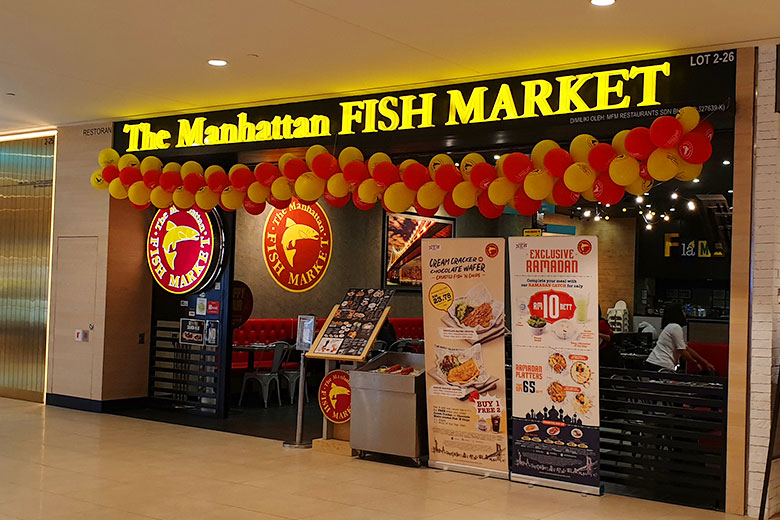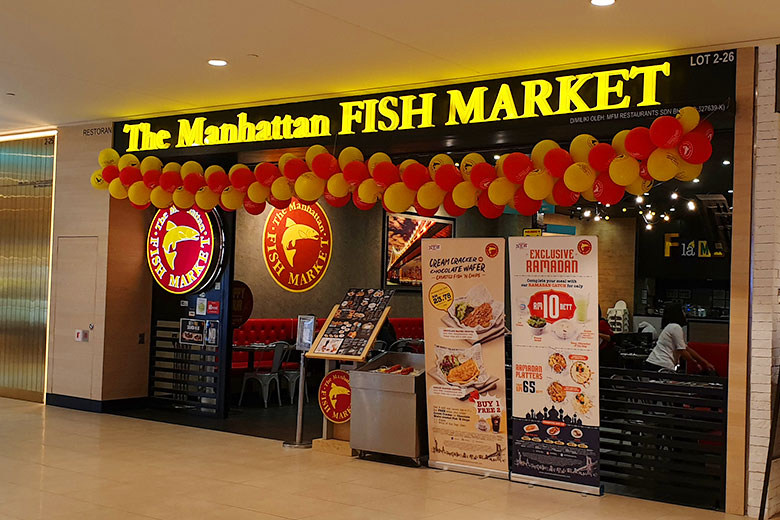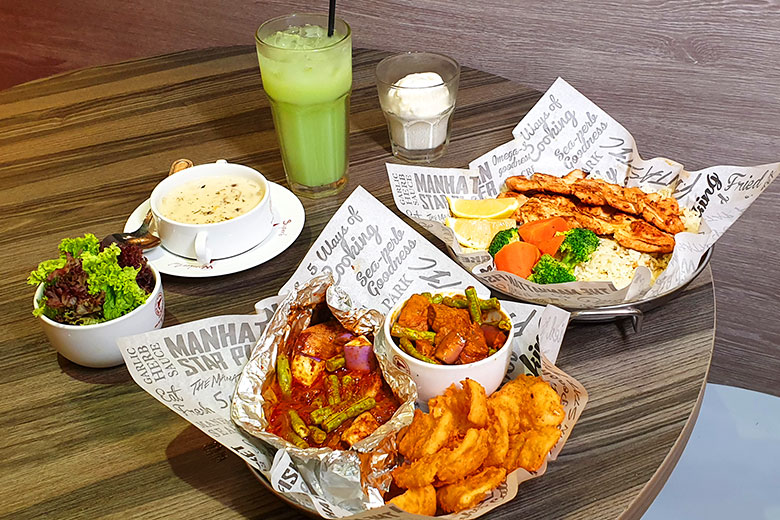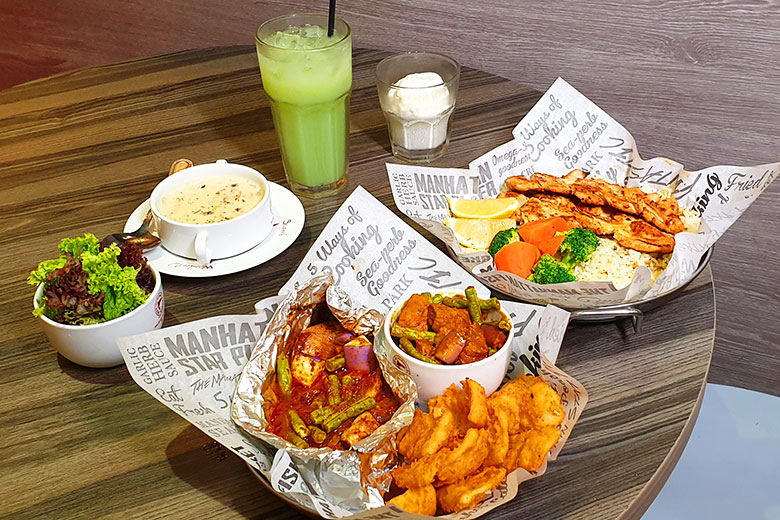 Manhattan Fish Market is celebrating Ramadhan with 7 different platters starting from RM65 to RM129 nett. They are also offering a special Ramadhan Catch refillable add-on, which includes one bowl of Soup/Chowder of the Day, a glass of Juice, one bowl of House Salad, and one Ice Cream for only RM10 nett.
Picture below shows Beef Murray Curry and Chery Snapper Assam Pedas Platter.
7. XiXiang Kaya Kopitiam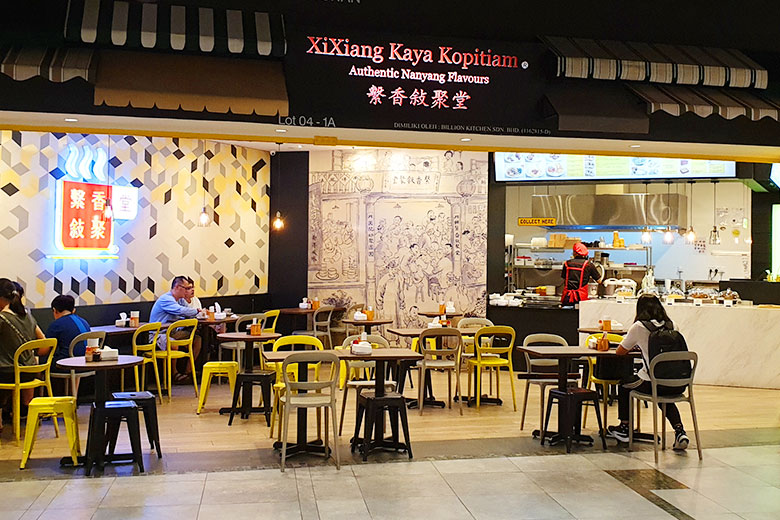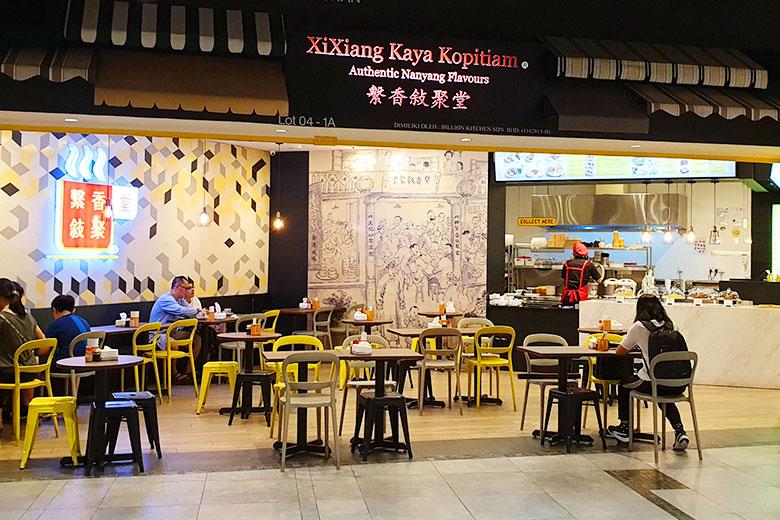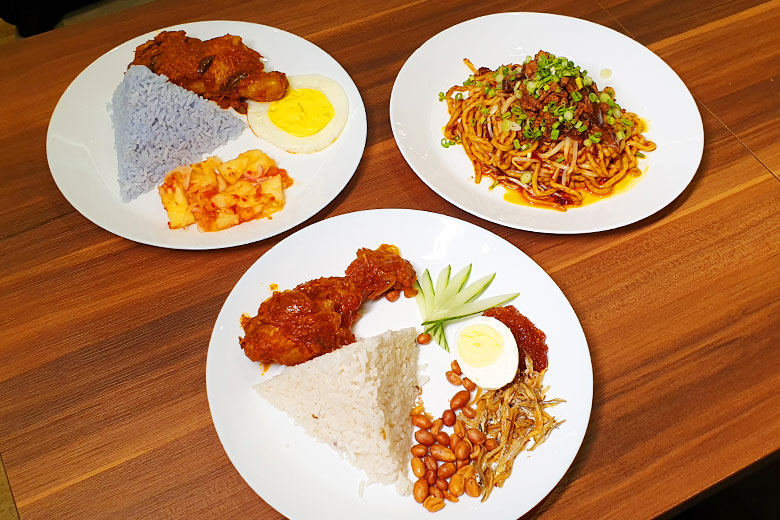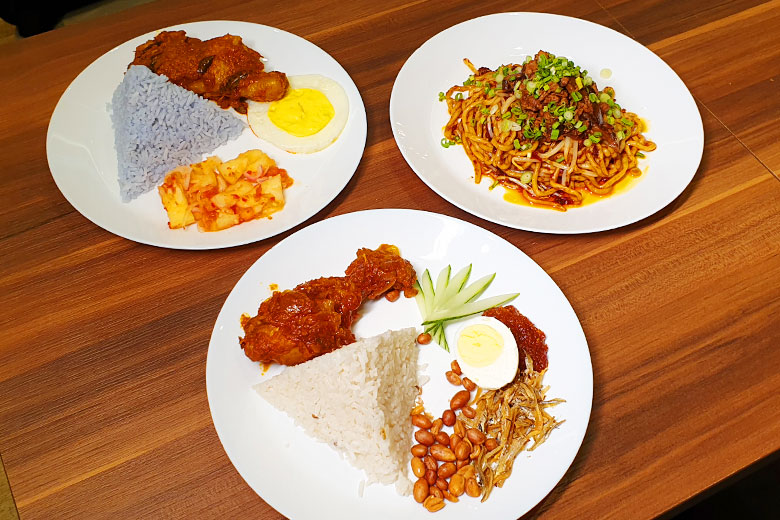 XiXiang Kaya Kopitiam is a traditional 'Kopitiam' style café. All their food and ingredients used are from Halal suppliers. In conjunction with Ramadhan, they are offering four different meals namely Signature Nasi Lemak, Hand-made Spicy Noodle, Xixiang Lao Bing, and Yogurt Curry chicken with Tomato Rice.
8. Kenny Rogers ROASTERS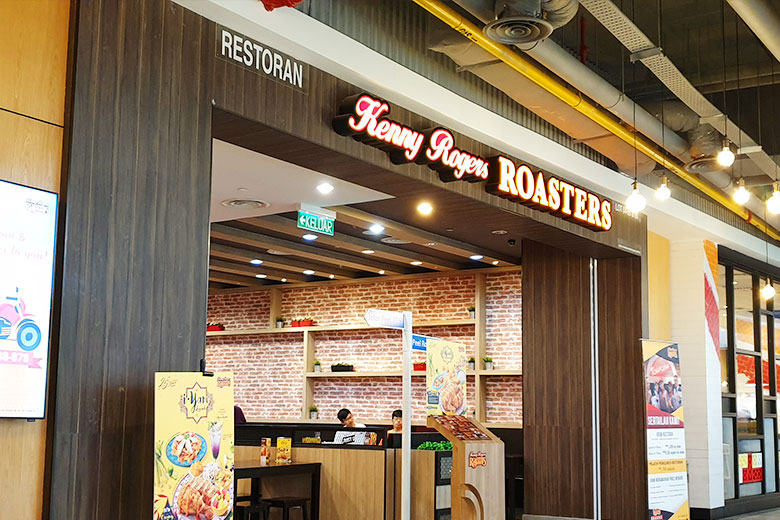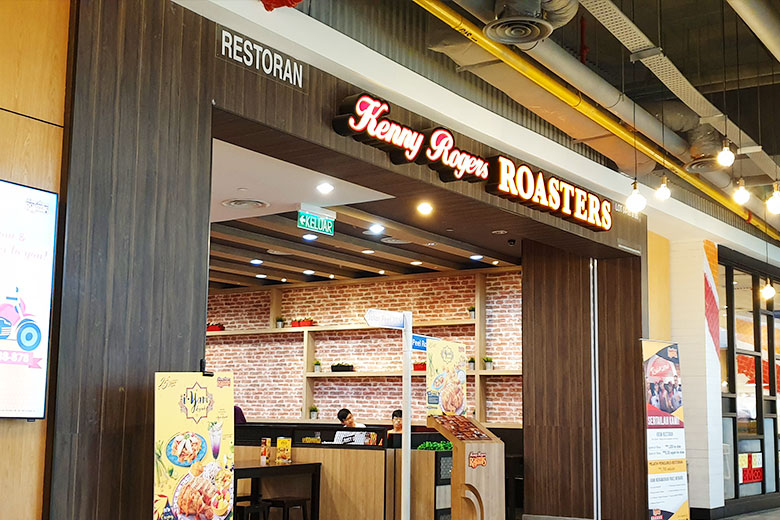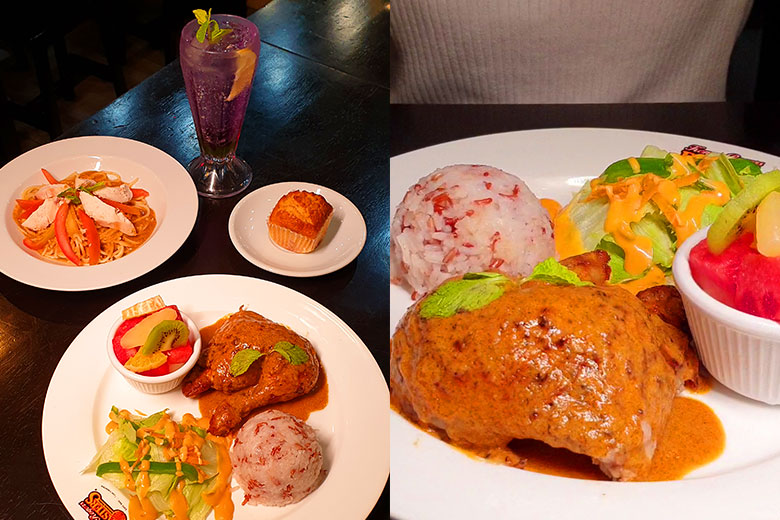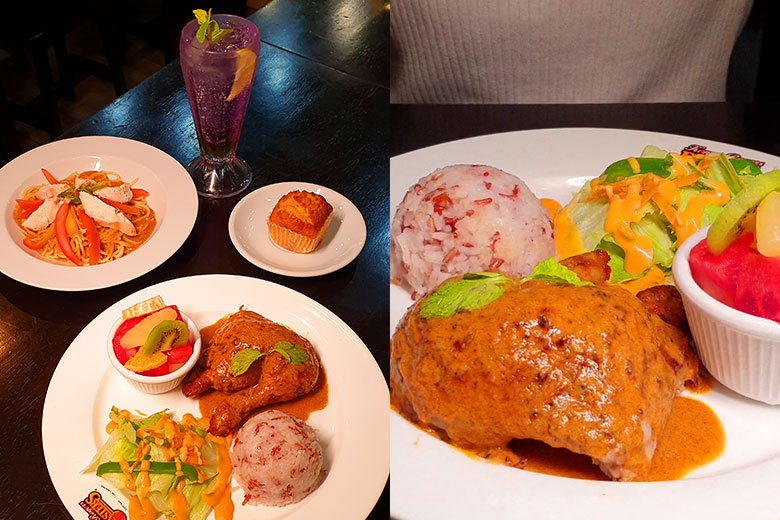 This Ramadan season, Kenny Roger Roaster is introducing their Ramadan set meal named i.Yam Legend Chicken Meals. The set includes Creamy i-Yam Meal which comes with a huge Tom Yam flavored chicken, Creamy i-Yam Spaghetti and Kaya Raya Mocktail.
Creamy i-Yam Meal – RM21.90
Creamy i-Yam Spaghetti – RM17.90
Kaya Raya Mocktail – RM9.50 (RM7.50 with purchase of any i-Yam Legend)
KRR Makan-Makan Set for 2
1 Creamy i-Yam Half Chicken with 2 side dishes + 1 Creamy i-Yam Spaghetti Lite + 2 muffins at RM45.90
KRR Makan-Makan Set for 4
1 Creamy i-Yam Whole Chicken + 3 side dishes a la carte + 1 Creamy i-Yam Spaghetti Lite + 4 muffins at RM77.90
PS: Prices and products vary based on location.
9. Lim Fried Chicken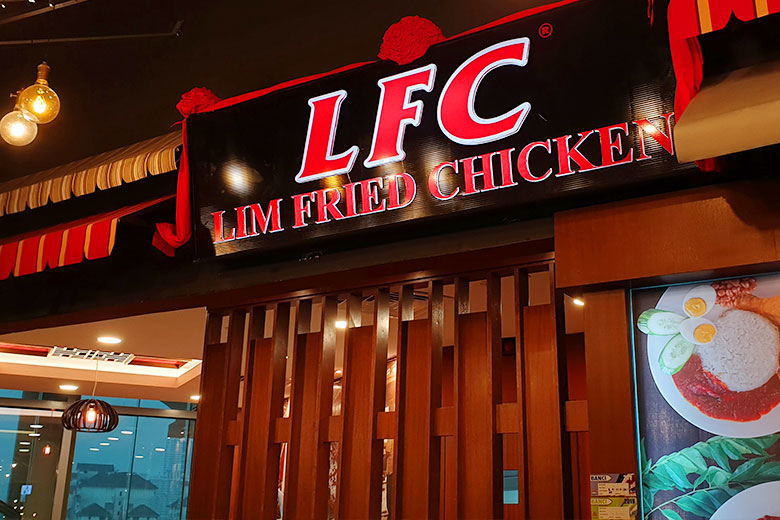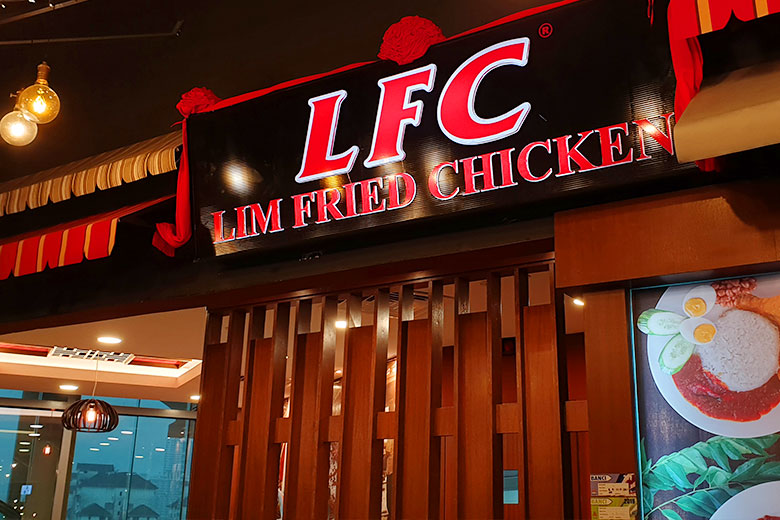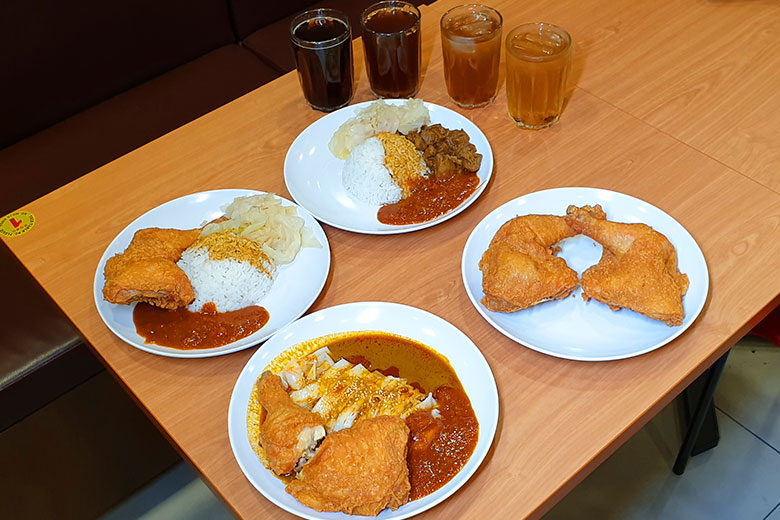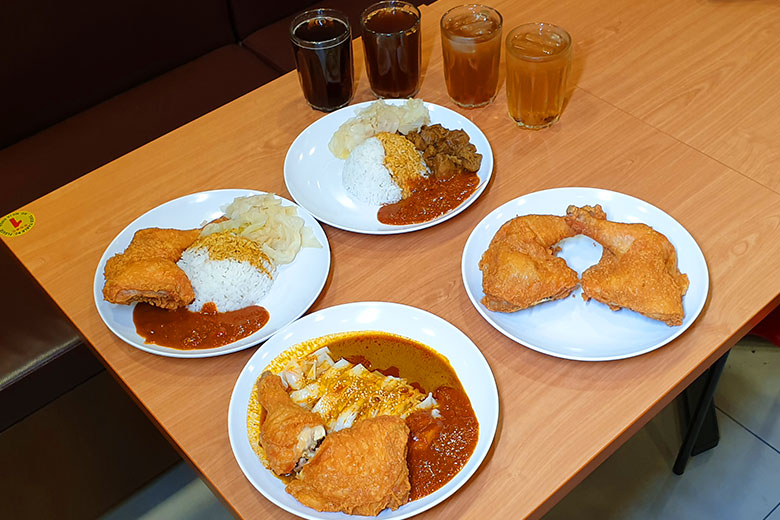 Do you know that you can get Lim Fried Chicken in a shopping setting? The popular fried chicken rice dish which started from a humble beginning as a food stall is in the house. This Ramadan, they are having 50% off on their in-house drinks, from Brown sugar ginger tea, Burdock tea, Red date longan tea to Sea bird nest.
Signature Rice with LFC Drumstick
Curry Chee Cheong Fun with LFC Drumstick
Curry Mutton Rice
Signature LFC Drumstick
10. Pho Street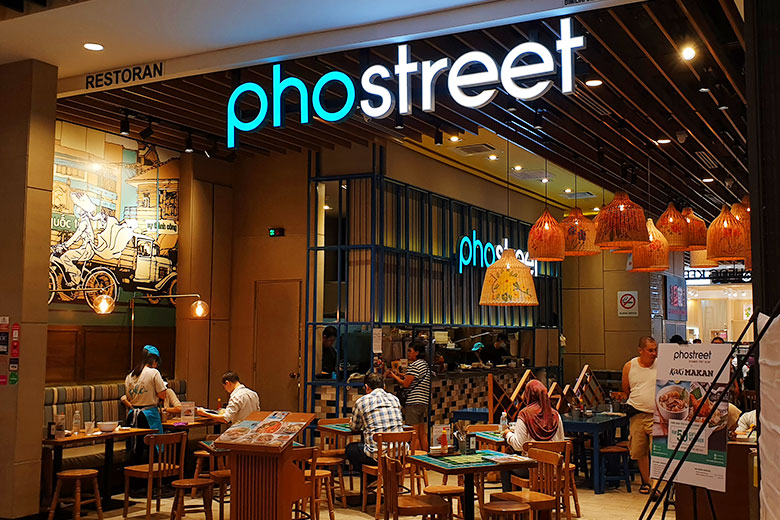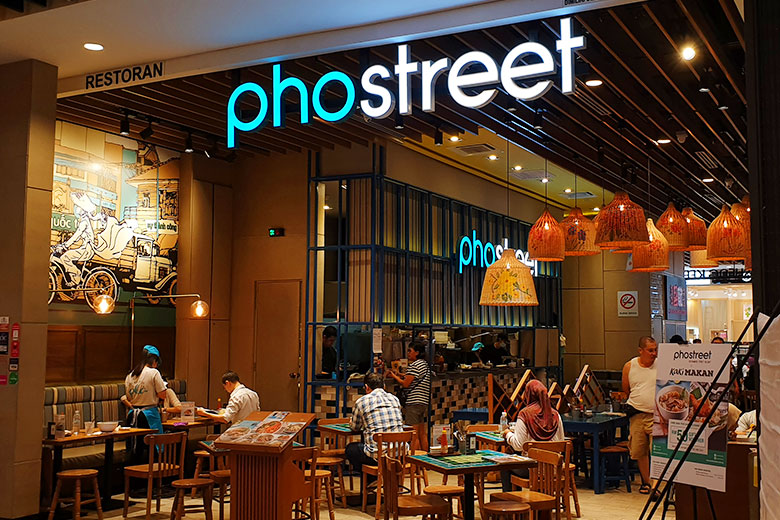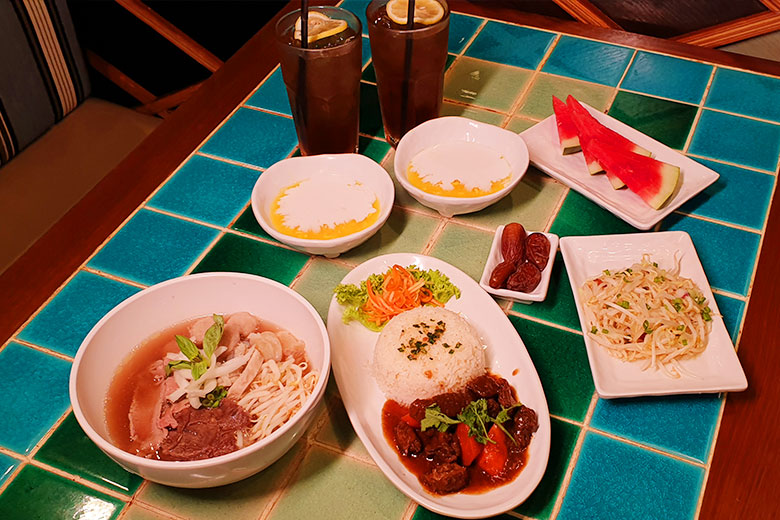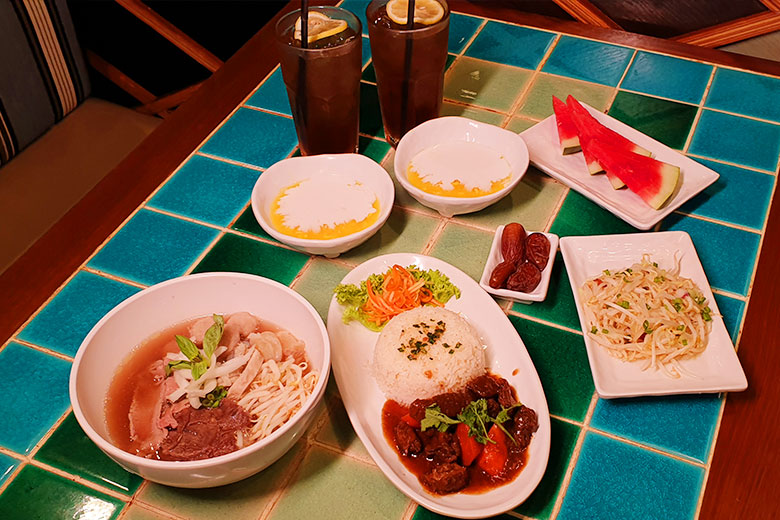 In conjunction with Ramadhan, Pho Street is offering a promotional package at RM49.90+ (for 2 persons) and RM99.90+ (for 4 persons).
Pho Beef Combination
Roasted Lemongrass Chicken with Fragrant Rice
Sweet Corn Dessert With Coconut Cream
Ice Lemon Tea x2
Dates
Stir Fried Beansprout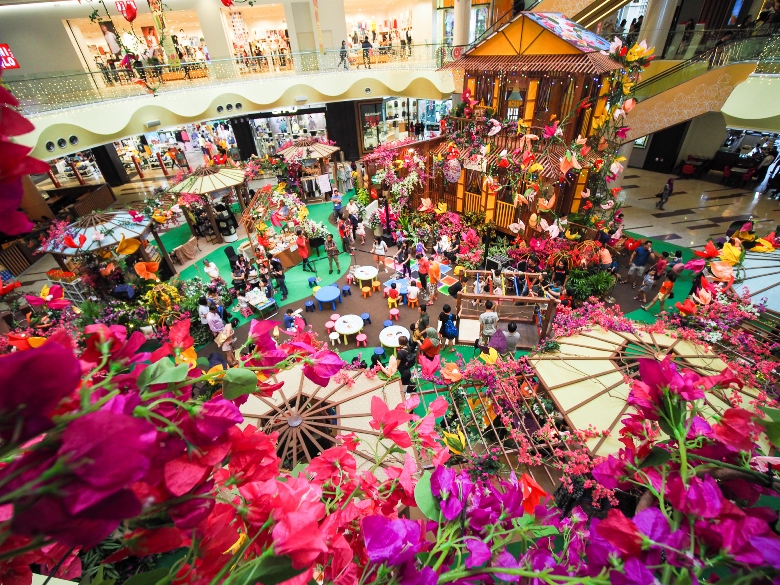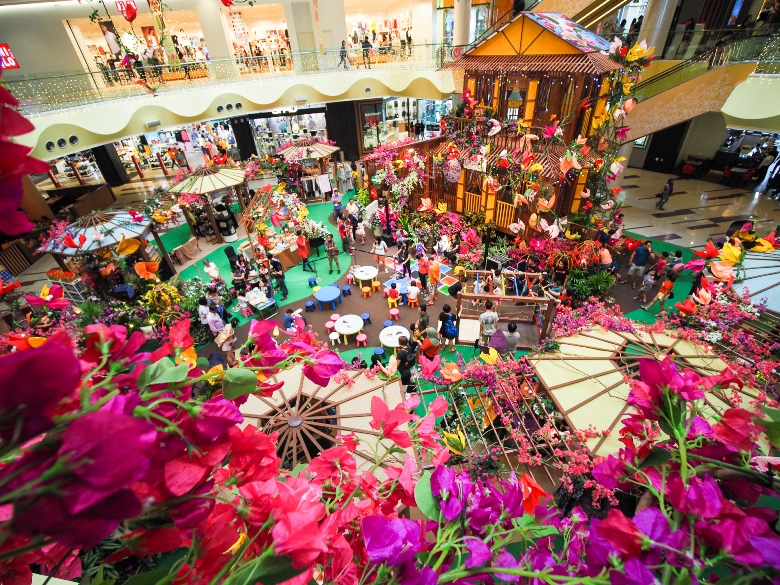 So here's the roundup of 10 awesome eateries Ramadan sets. It's worth mentioning that the mall has one of the best raya décor we've seen thus far. So make sure you have a drop by to check out, snap some photos and post it on your Facebook and Instagram.