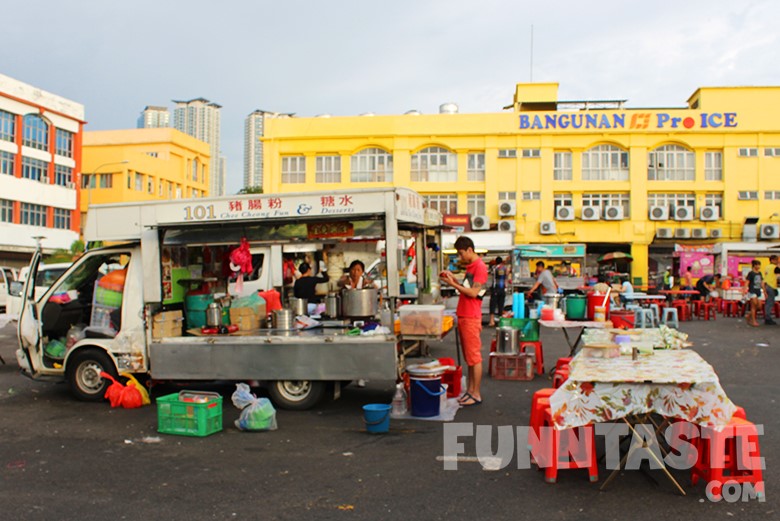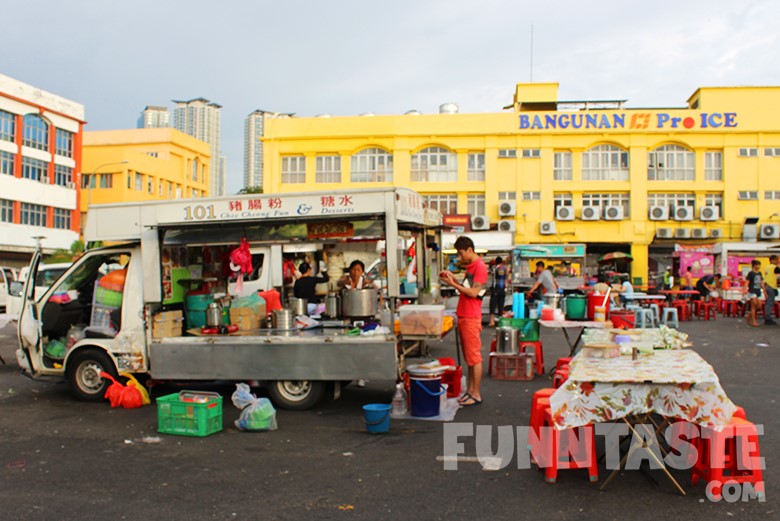 Although there are quite a number of Lok Lok trucks in Puchong, Puchong Lok Lok Street is still the most popular spot to get your cravings fixed.
Puchong Lok Lok street is situated behind Bagunan Pro Ice, the yellow shop lot next to IOI Boulevard. Around 6.00pm when the sun starts to go down, many Lok Lok trucks begin to set up their stalls.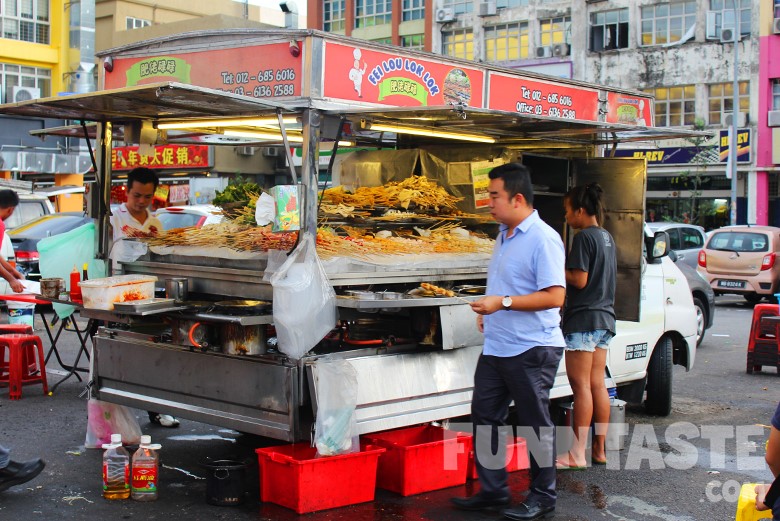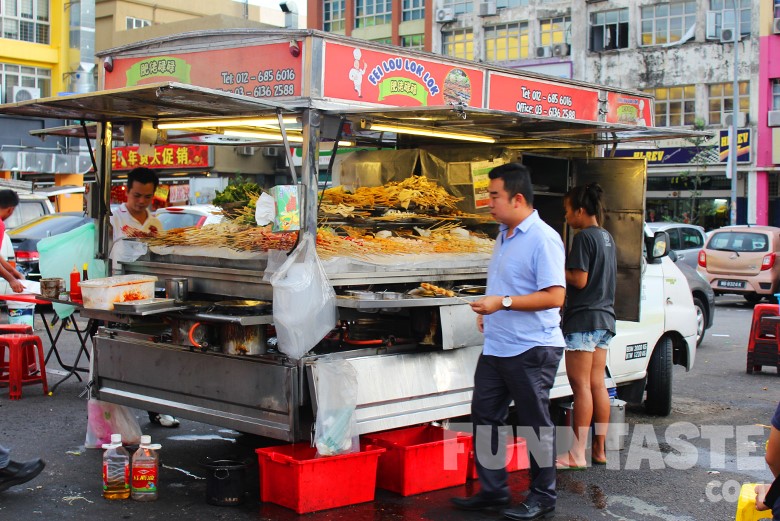 Apart from Lok Lok, there are also a couple of food trucks selling other items, such as Asam Laksa, Chee Cheong Fun, ABC, Prawn Mee, and more.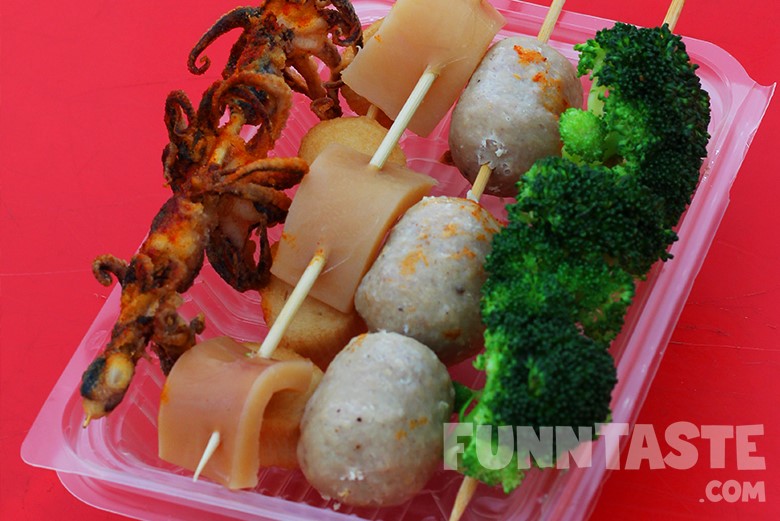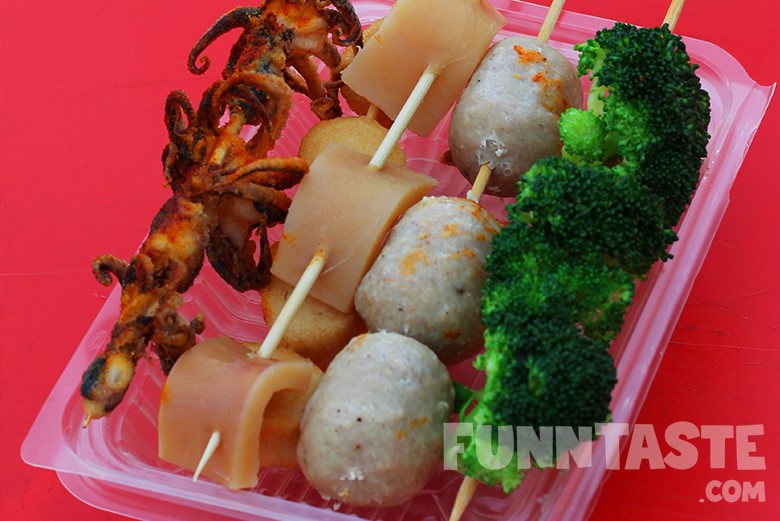 Just like any other Lok Lok stall, the ordering process is quite standardized – you pick your choices of skewered and dip into boiling water or get it fried in the deep-fry station.  Then you choose your choice of dipping sauce, ranging from chilli, sweet-and-sour, peanut, and spicy sauce.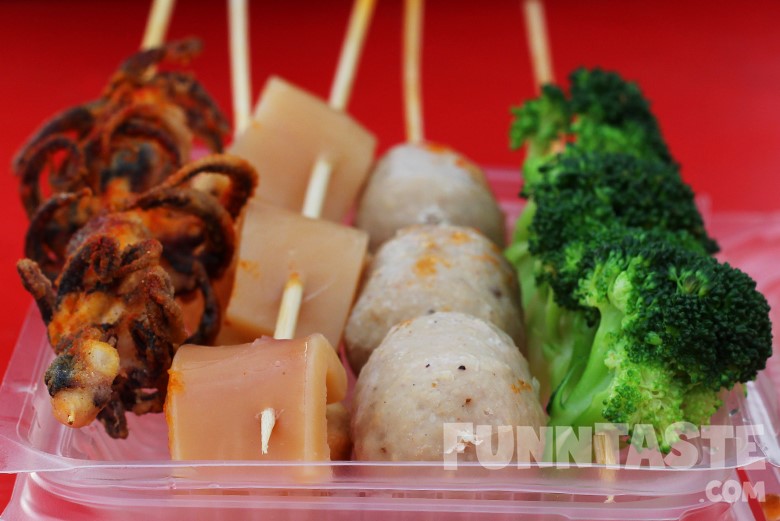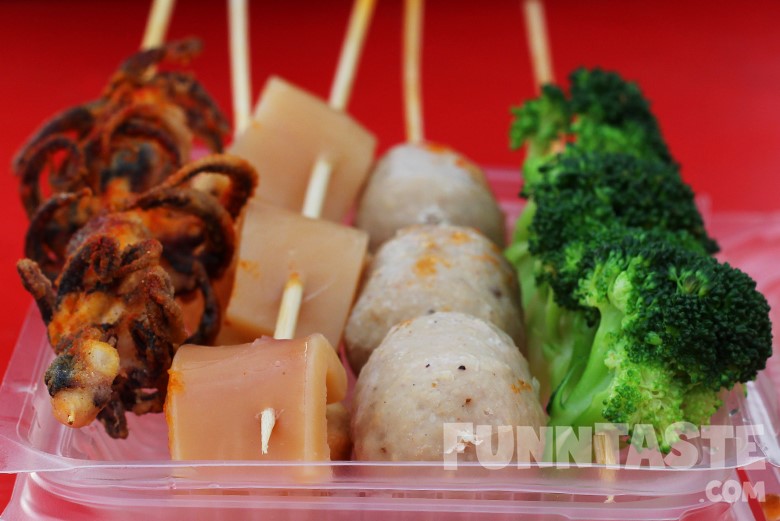 We  choose skewers of broccoli, cuttlefish, pork balls, and fried squid which cost a total of RM14. It is certainly not affordable even by Lok Lok's standards. Taste-wise is nothing out of the ordinary either, everything was good but nothing great.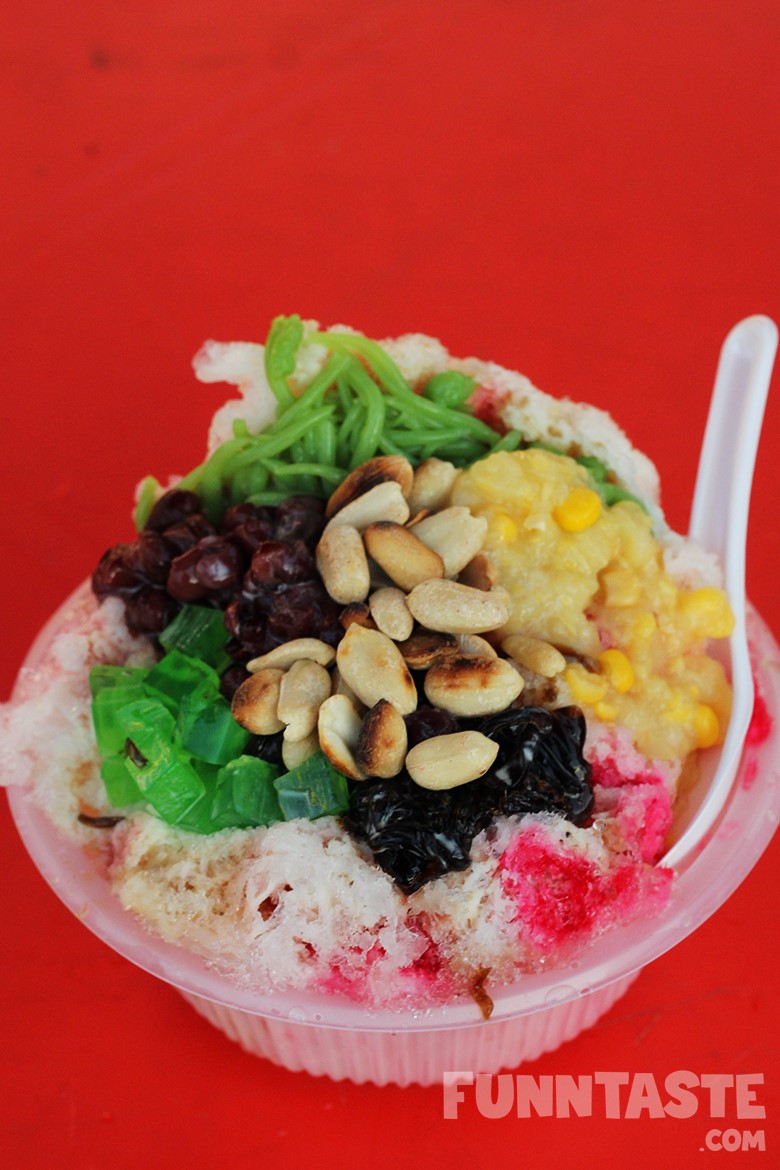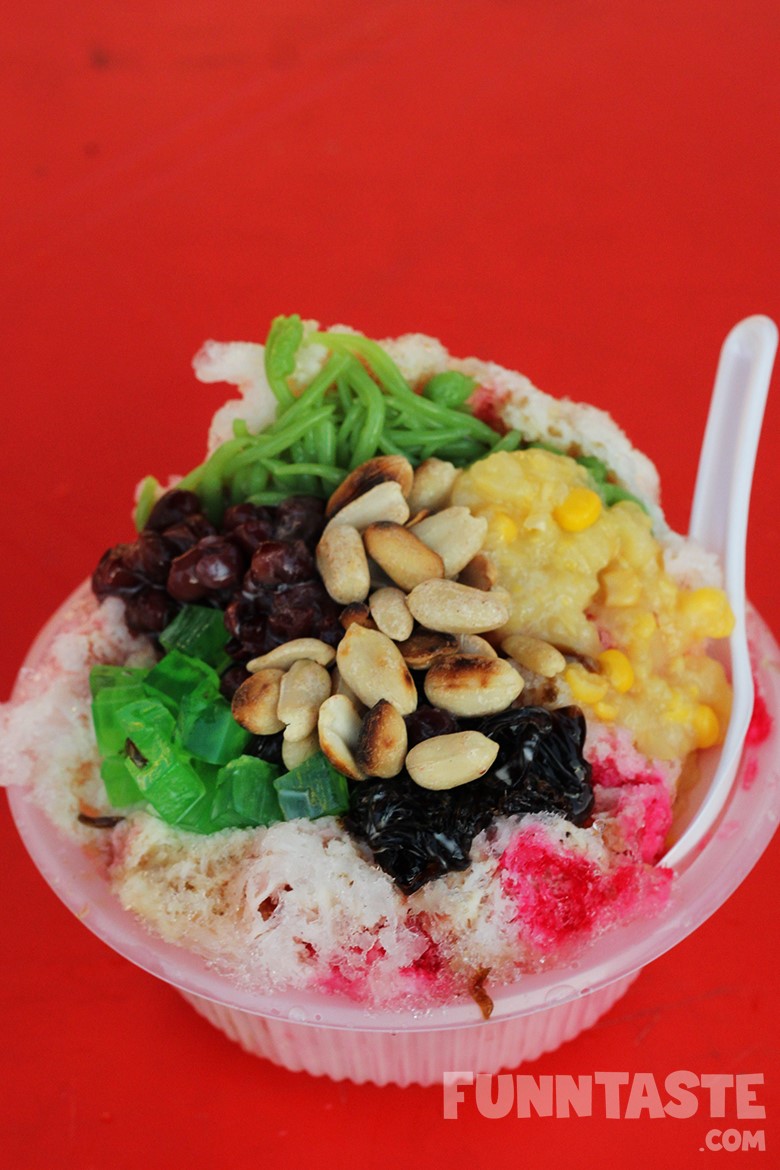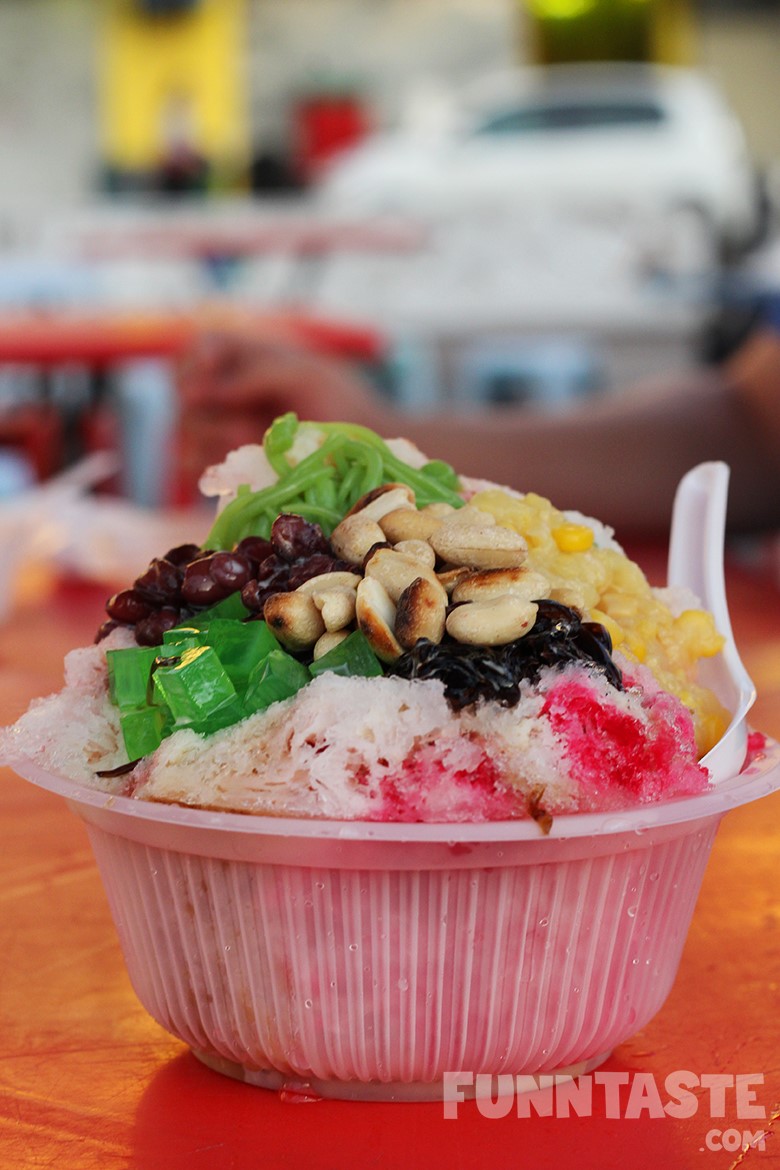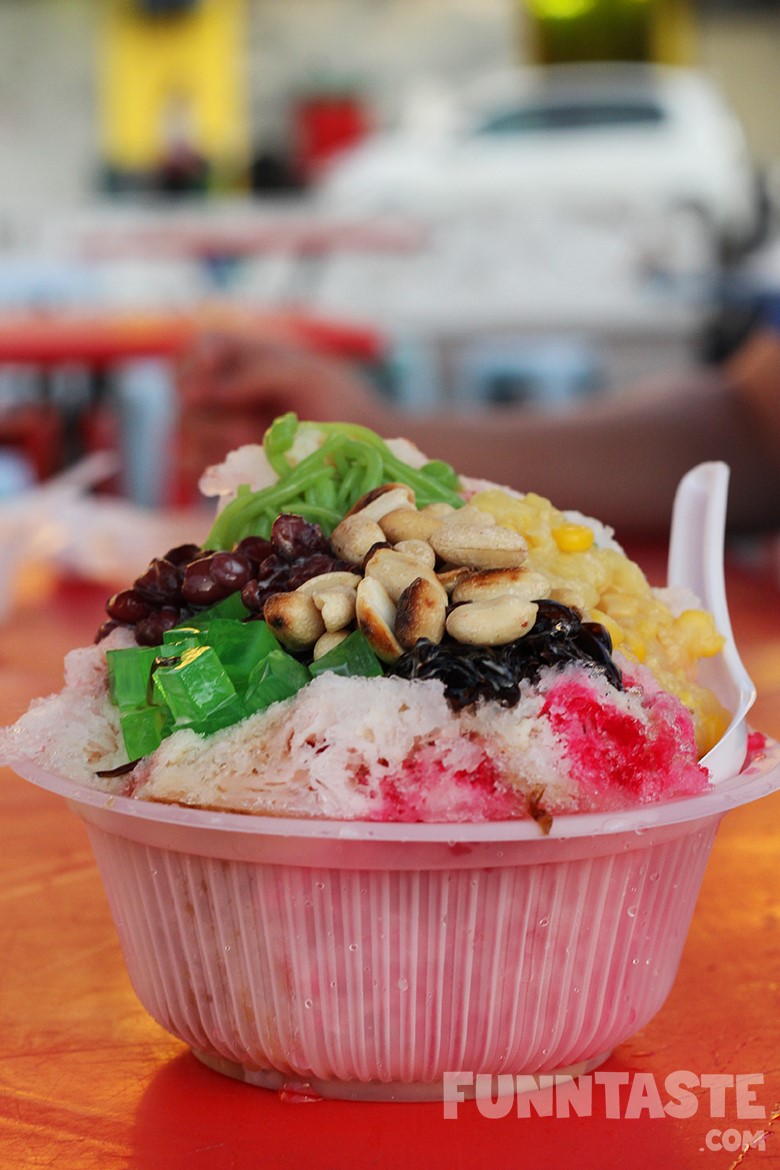 We also ordered a bowl of ABC (RM4) to cool down the spiciness from the Lok Lok sauces. The bowl was quite big however taste wise it was mediocre. Although toppings were generous and the flavours were good, the shaved ice was a tad hard to our liking.
Verdict
Although the food here was nothing special, we personally felt that people come here for the experience. The ambiance accompanied by the wide array of food choices certainly makes this a pretty good place to chill after work.
All in all we think everyone from Puchong should certainly experience Puchong Lok Lok at least once.
P/S: In terms of hygiene you'd probably have to close 1 eye, sigh Malaysians.
More Info
Puchong Lok Lok Street
18, Jalan Kenari 11,
Bandar Puchong Jaya,
47100 Puchong, Selangor
Cuisine: Chinese
Operating Hours: Starts at 6.30pm
Read also: 12 Must Try Pan Mee Reataurants In Kuala Lumpur