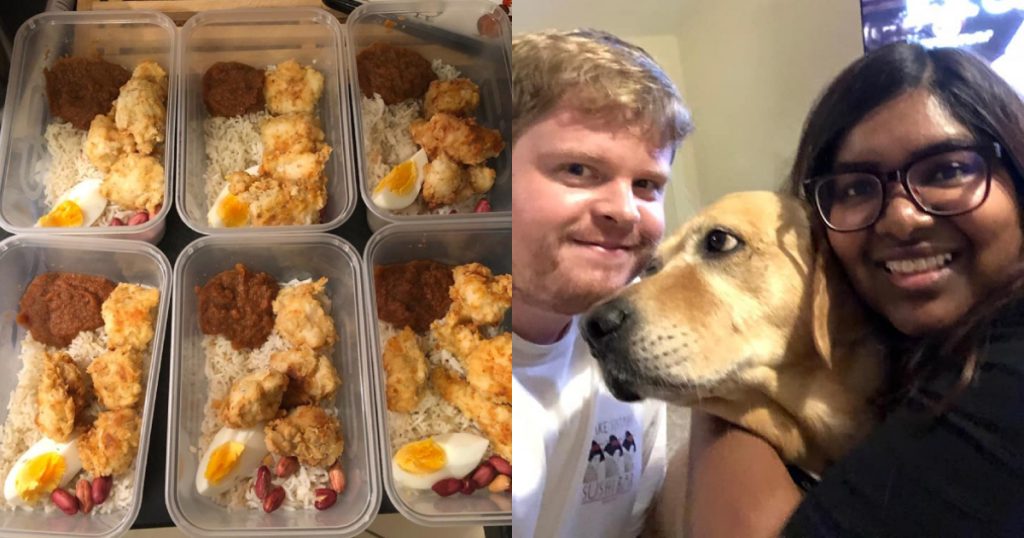 Feature Image Credit: makanatiom.com
Many homesick Malaysians are stranded overseas during this global pandemic. Aside from being separated away from their loved ones in homeland, some would miss the taste of the authentic Malaysian food.
Priyadashini Maganathan, otherwise known as Priya, migrated to Isle of Man after marriage in 2018 when she was 27-years-old. The Puchong native made a point to visit her single mother annually until last year, her plan was crushed. She hasn't been home for two years.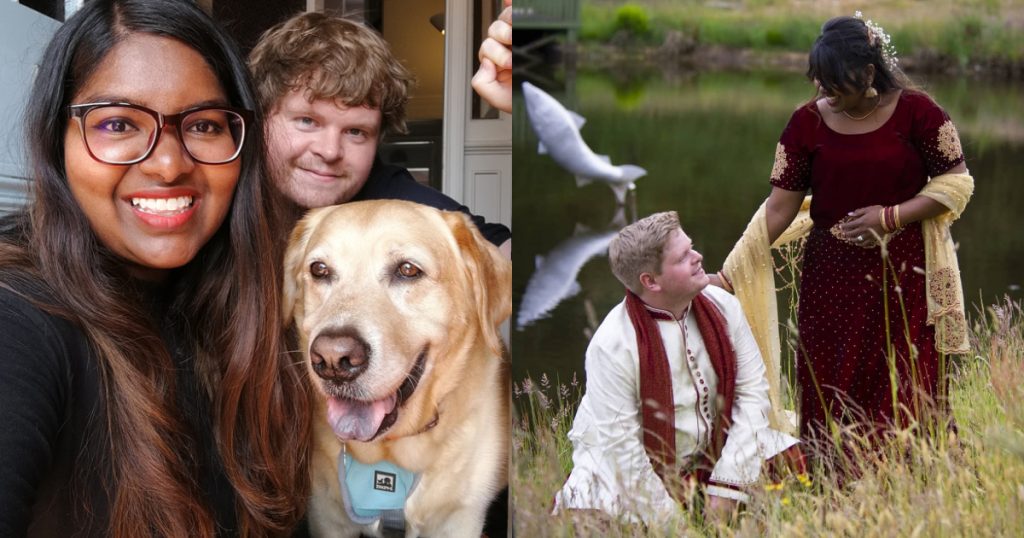 Meet Priya, a Malaysian who moved to Isle Of Man with her furkid, Thorin, after marrying her husband. Image Credit: Priyadashini Maganathan
One of the ways Priya cope with homesickness is to cook Malaysian food. She started cooking as a hobby after moving to Isle of Man, an island located approximately 3 hours ferry ride from Liverpool in the UK.
As a wedding present, Priya's mother gave her a written recipe book. Apart from seeking guidance from her mother, she learned how to cook herself by watching online videos.
Realising that she has a talent for cooking, Priya also found it hard to get a job with her marketing background hence she decided to start Makan at IOM, a food delivery business specializing in Malaysian cuisine.
This Malaysian Living In Isle Of Man Sells and Delivers Nasi Lemak and Many More Malaysian Food
Priya specialises in cooking nasi lemak, chicken rice, rendang, and curry puffs which have also been a hit amongst Malaysians who are living there.
Malaysian food is not something unheard of amongst people who live in Isle of Man and the UK. "They are quite familiar actually. Even many people on the island have been to Malaysia or Singapore," Priya shared.
Beef Rendang. Image Credit: @makan_at_iom
In terms of flavour and spicy level, Priya also gets local customers but tweaks her recipes to reduce the level of spiciness to fit the locals' taste buds. She tries her best to keep the authenticity of the flavours.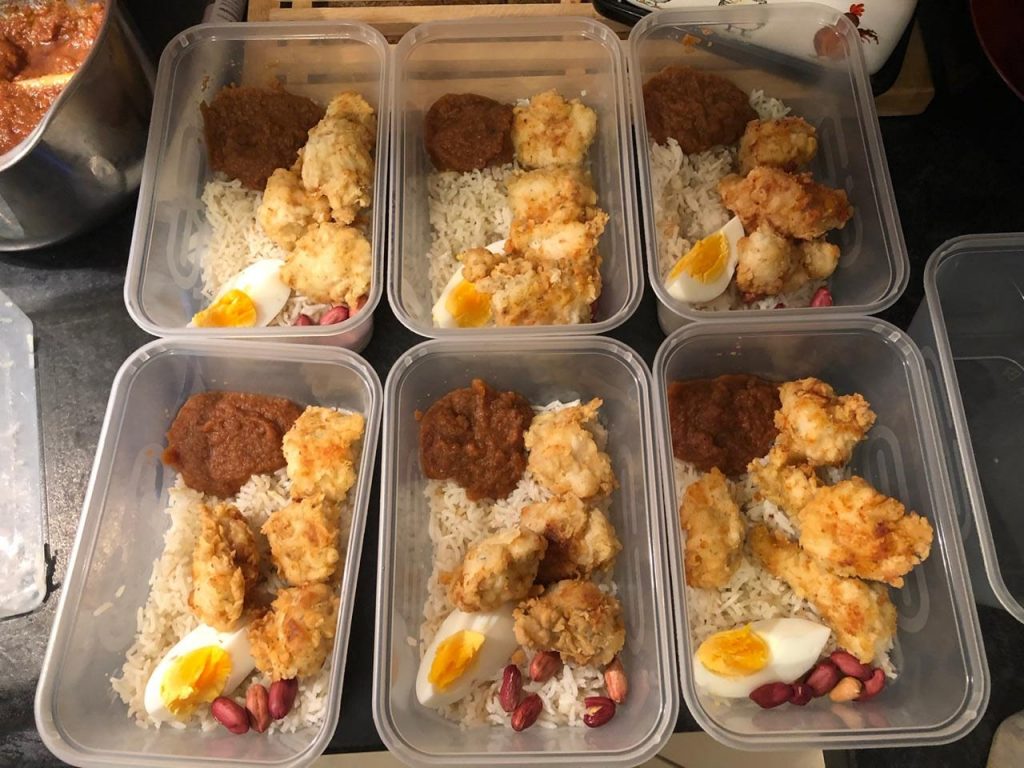 Nasi Lemak. Image Credit: @makan_at_iom
With the economy opening back up, Priya says that sales have been picking up
During the lockdowns in UK, Priya's business was affected and she had to resort to home deliveries as offices were closed. However as the UK government has opened up the economy now, things are getting back to normal for Makan at IOM and Priya.
Priya feels thankful that her husband's moral support has been of much help. Cooking wise, it wasn't so much as the UK and Isle of Man apply standard and strict policy on food hygiene and food handling. Priya even needed to attend a mandatory one-day course and get a certificate for food hygiene.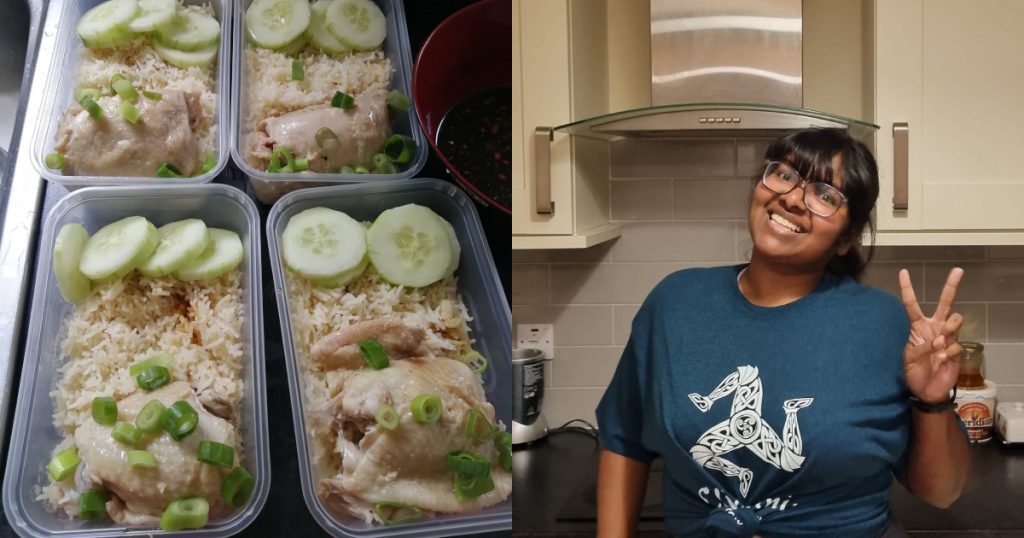 Chicken Rice. Image Credit: @makan_at_iom
"But for our personal meals, he definitely helps me. He even makes a good Wantan Mee," said Priya, cheekily adding that she really enjoyed her husband's home cooked Malaysian meal.
As a start-up coping with the pandemic, Priya and Makan at IOM rose soared to higher heights by persevering in the face of adversity and promoting flavours of Malaysia.
How To Order?
Website: www.makanatiom.com
WhatsApp: +44 7624317680
Delivery Days & Time: Wed, Thurs and Fri
Coverage Area: Douglas & Onchan
Also Check Out: 10 Japanese Restaurants To Go For Fantastic Ramen In The Klang Valley
–
Join our Private Facebook Group and share your passion for food and places around the Klang Valley with our community! We regularly post about hidden gems, places to explore, attractive promos and new food to try!
Click on the picture below and join our Facebook Group today.