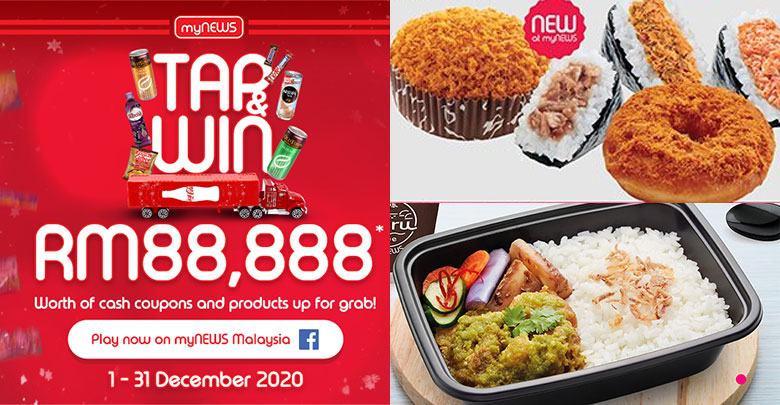 One of the great joys of Japanese's style convenience store culture — among the onigiri, the canned coffee, and the dozens of varieties of oden sticks. There are only handful of convenient stores in the market.
The explosion of Japanese's style convenience stores is one of the best things that happened in our food culture. Since the year 2020 is about supporting local business, homegrown convenience store myNEWS has released three promotions in the month of December.
Keep reading as the promotions are going to be good! Here are the three promotions by myNEWS in the month of December 2020. Let's all end it with a high note.
1. Get a limited edition Coca-Cola Truck at RM9.90 with minimum spend of RM15 in a single receipt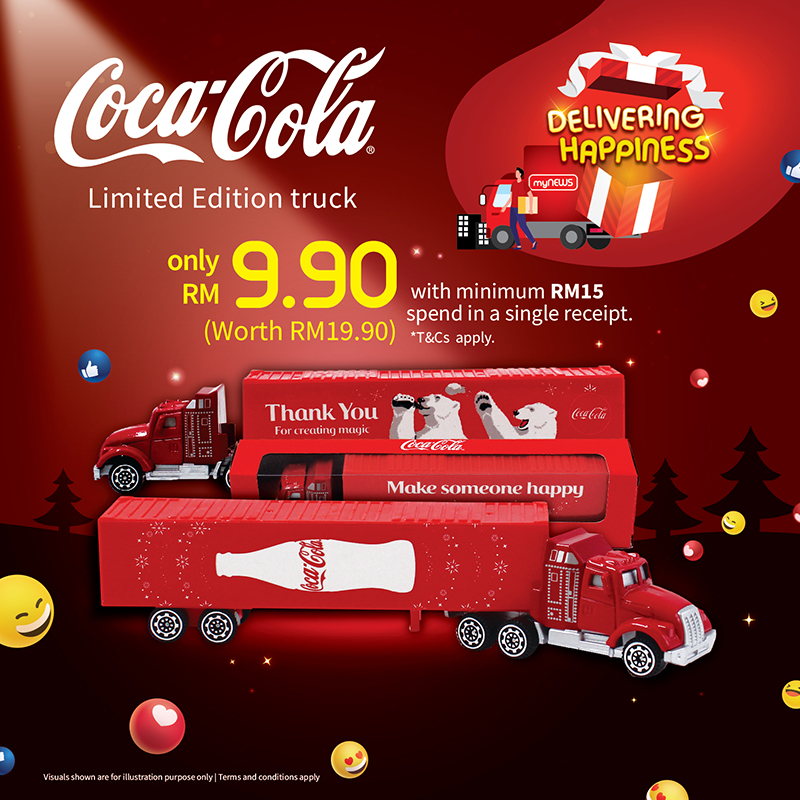 2. RM88,888 worth of cash coupons and products up for grab
Here are the 4 simple steps to WIN:
1. Play Tap & Win ( *you can only play once a day )
2. Catch as many goodies as possible within 15 seconds
3. Win cash coupons or products!
4. Download myNEWS App to claim the prizes!
3. [Berbaloi Combo] 20% discount for myNEWS members on certain Maru Kafe food
If there is one item that you cannot leave Maru Kafe without trying, it would be their bake goods.
For myNEWS members, you can enjoy 20% off for their Spicy Chicken Floss Donut and Spicy Floss Bun.
Ongiri lovers can make use of the discount to enjoy some of their best-selling onigiri — Tobiko Kani Mayo, Teriyaki Tenggiri Onigiri, and Daebak Tenggiri Onigiri.
4. [Berbaloi Combo] RM1.99 for any Goodday 250ml drinks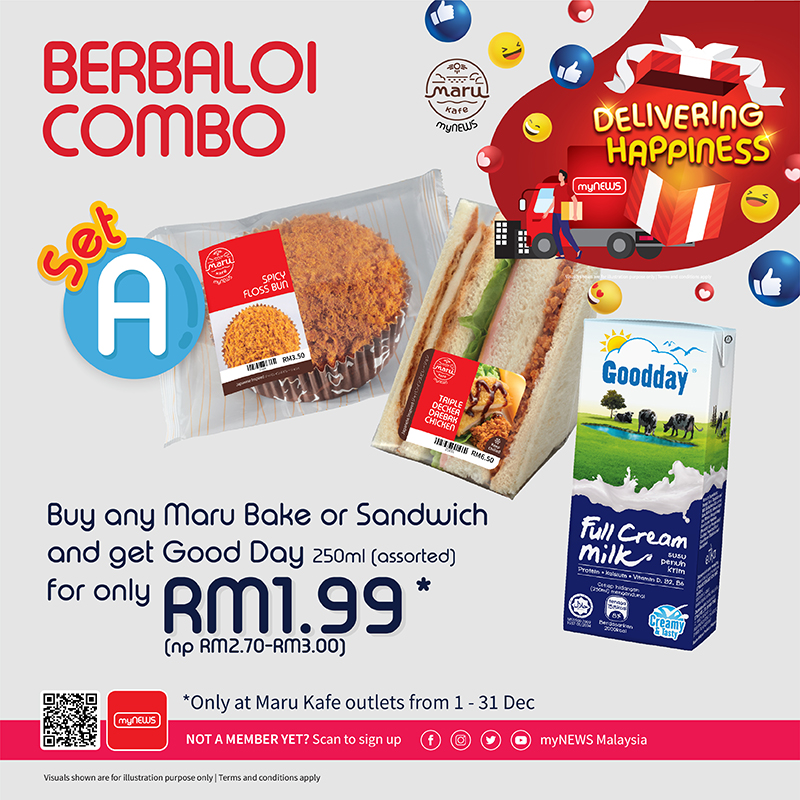 5. [Berbaloi Combo] RM1.99 for Acillis by Spritzer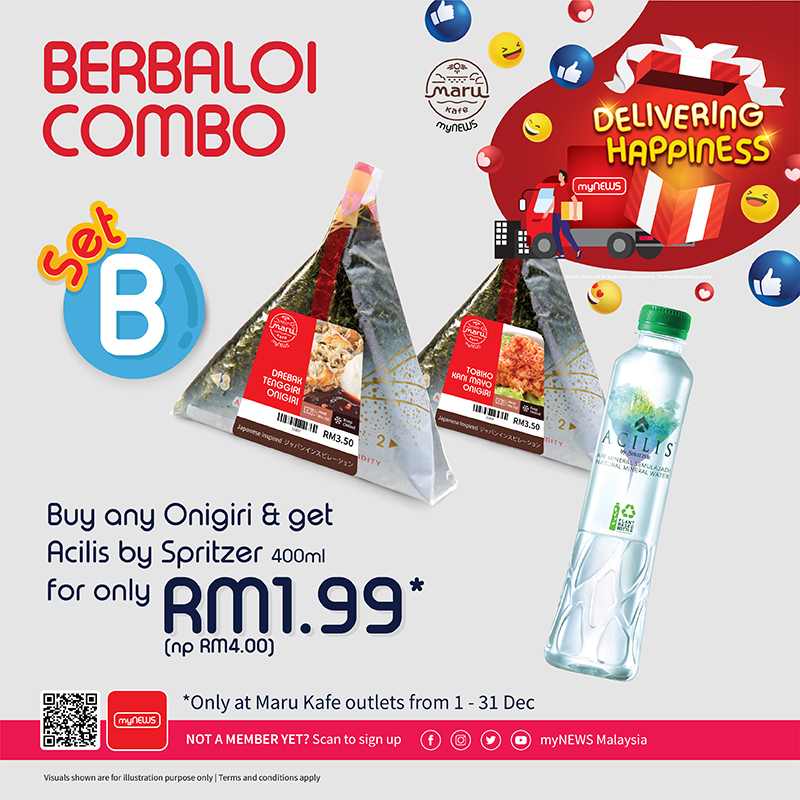 If you don't drink milk, you can get Acilis by Spritzer mineral water at RM1.99 by purchasing any Onigiri
6. [Berbaloi Combo] Free Coca-Cola by buying any bento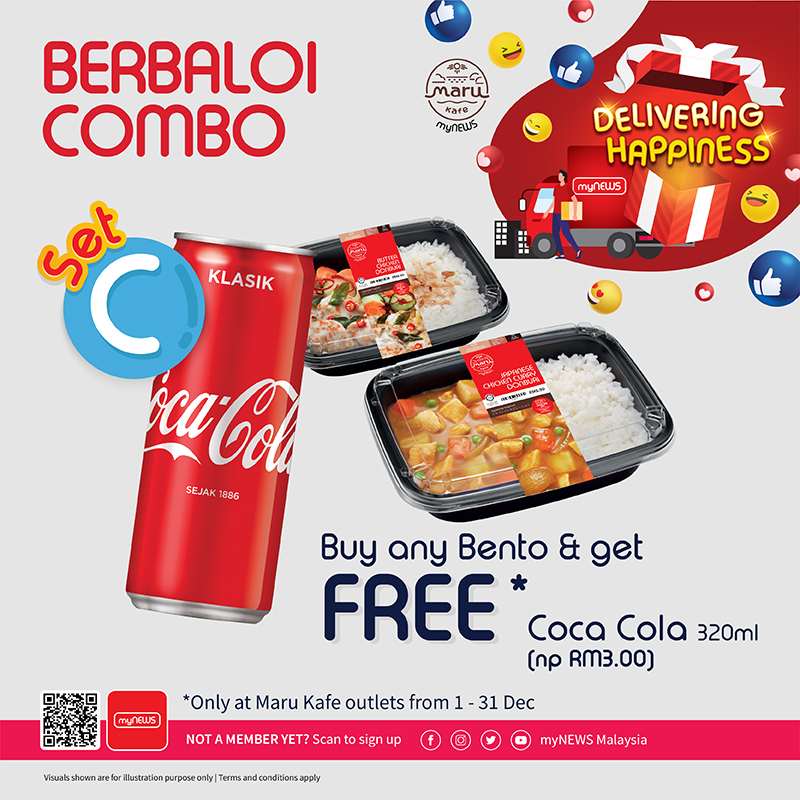 A bento meal won't be complete without a drink. You can get one free Coca-Cola drink by buying any bento in Maru Kafe.
7. [Berbaloi Combo] Enjoy Nescafe Smoovlatte 250ml for only RM1.99 by buying any pau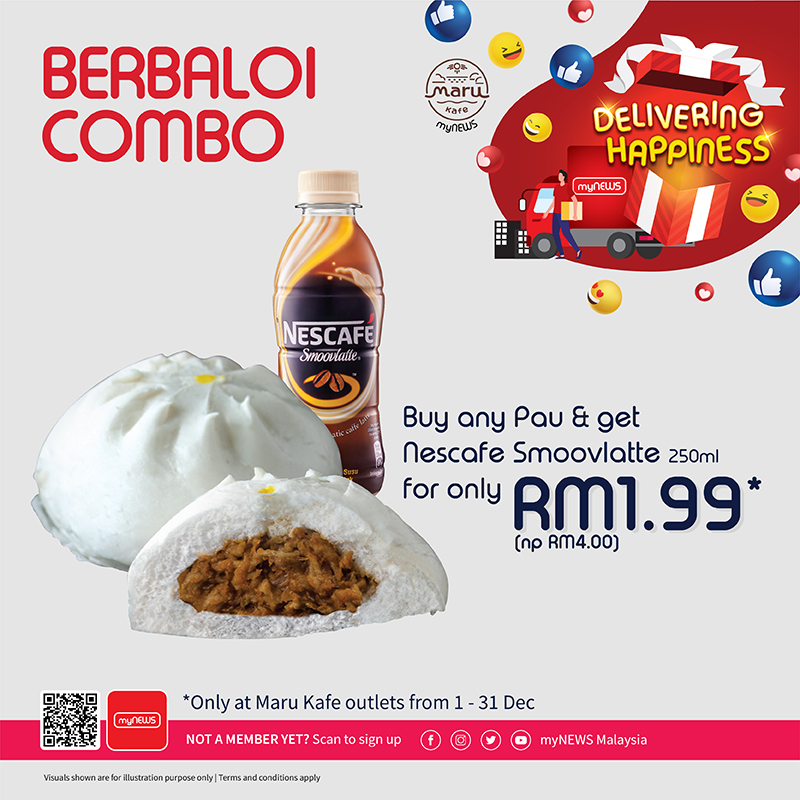 8. Buy 1 Hot Wheels Basic Car and get 1 Milo UHT 200ml for RM1
9. 30% off for any three toys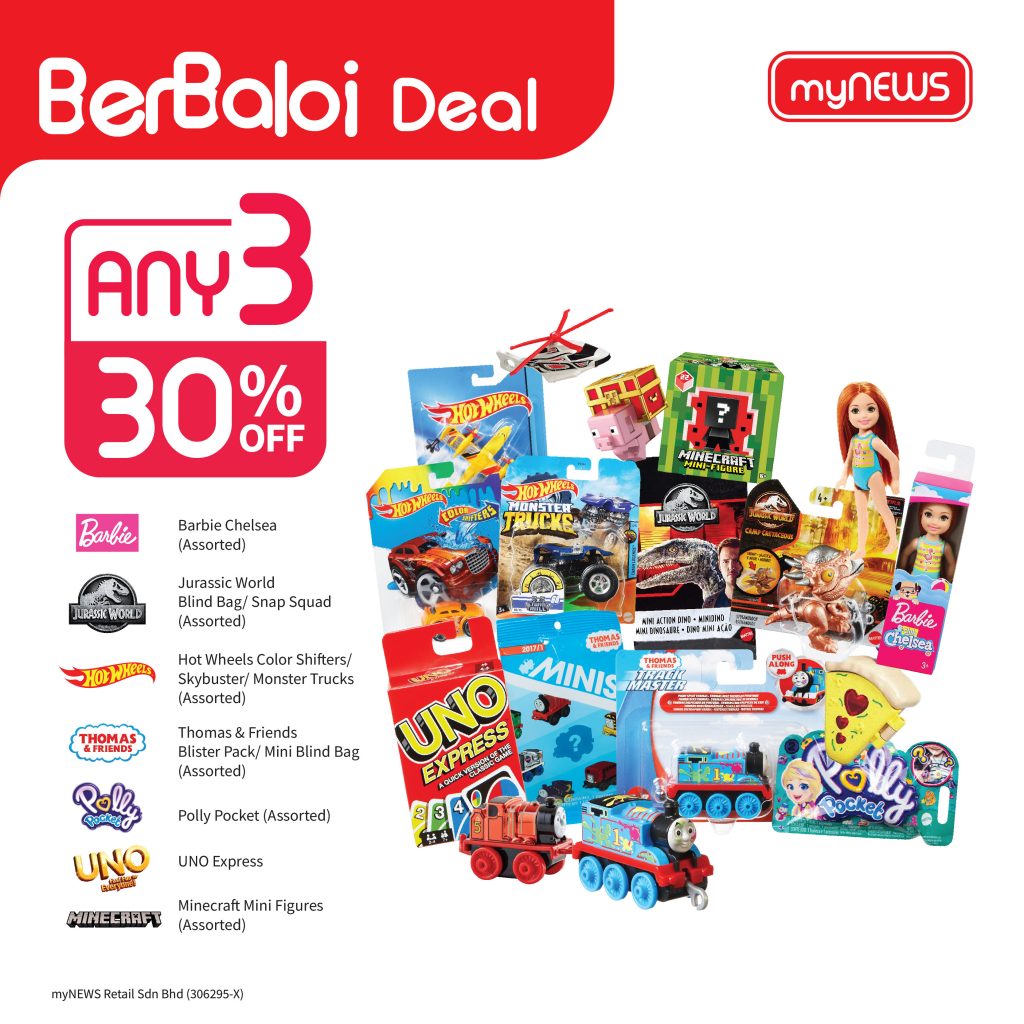 Promotion is only available at selected myNEWS outlets in the Klang Valley area only. Grab it fast while stocks last!
Please visit websites below for more information:
Facebook: facebook.com/mynewsmalaysia
Instagram:@mynewsmalaysia
Download the app: bit.ly/myNEWS_APP