MAMA noodle is one of Thailand's top selling brand of instant noodle. The brand is super popular and it has become so common that all instant noodles from Thailand are referred to by the term MAMA.
MAMA noodle has a wide variety of flavours like other brands but they are known for their Thai flavours like Spicy Basil Stir-Fried, Tom Yum Minced Pork, Chicken Green Curry and so on.
Despite it's popularity, not all Thai restaurants in town serve this comfort food. That said, we figured we would give you list of places that you could get your mama noodles fix right here.
Here is a list of 8 Places To Get Your Mama Noodle Fix.
1. Khunyai Thai Ho Chiak 坤太太泰好吃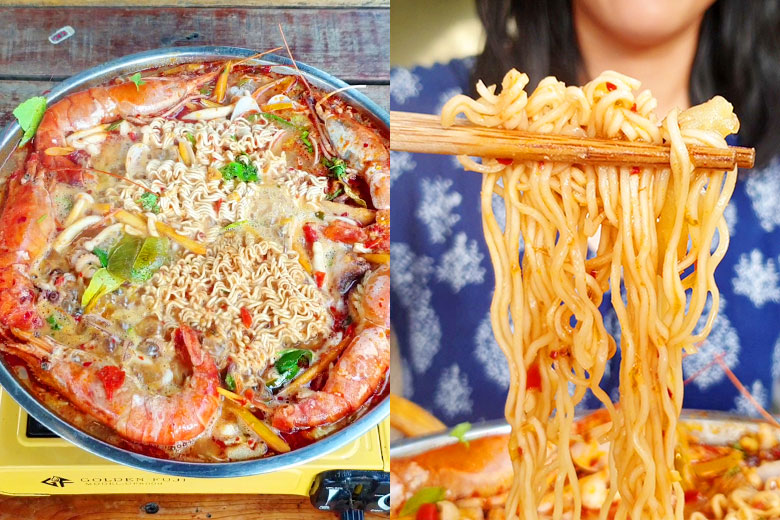 Image Credit: Fun N Taste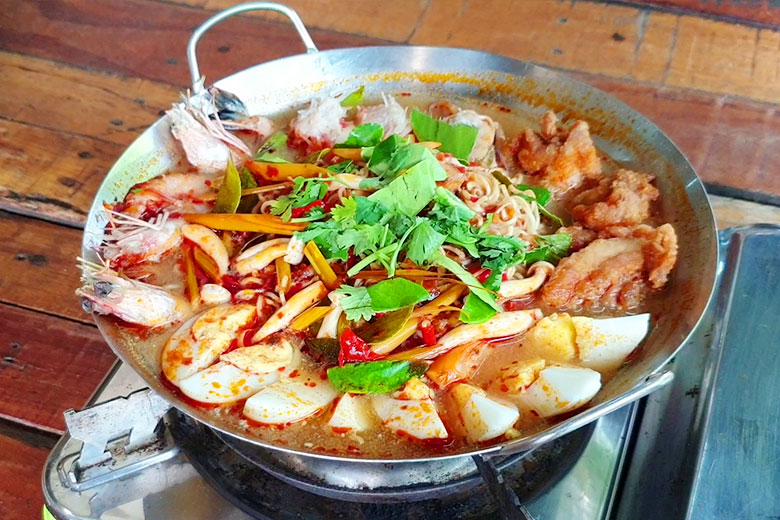 Image Credit: Fun N Taste
Khunyai Thai Ho Chiak formerly known as Khunyai Thai BBQ & Mookata Steamboat. The shop was previously situated at Taman Desa Petaling before relocating to Klang. The most popular MAMA noodle dish here is their Giant Fresh Water Prawn which can feed up to 4 to 6 people. Regular seafood MAMA noodle is also available for smaller group.
Address: 22-1, Jalan 2/125F, Taman Desa Petaling, 57100 Kuala Lumpur, Malaysia
Hours: 12pm – 10.30pm, daily
2. Mama Mee 夜宵食堂 @ Kepong Baru, Cheras, Puchong & Setapak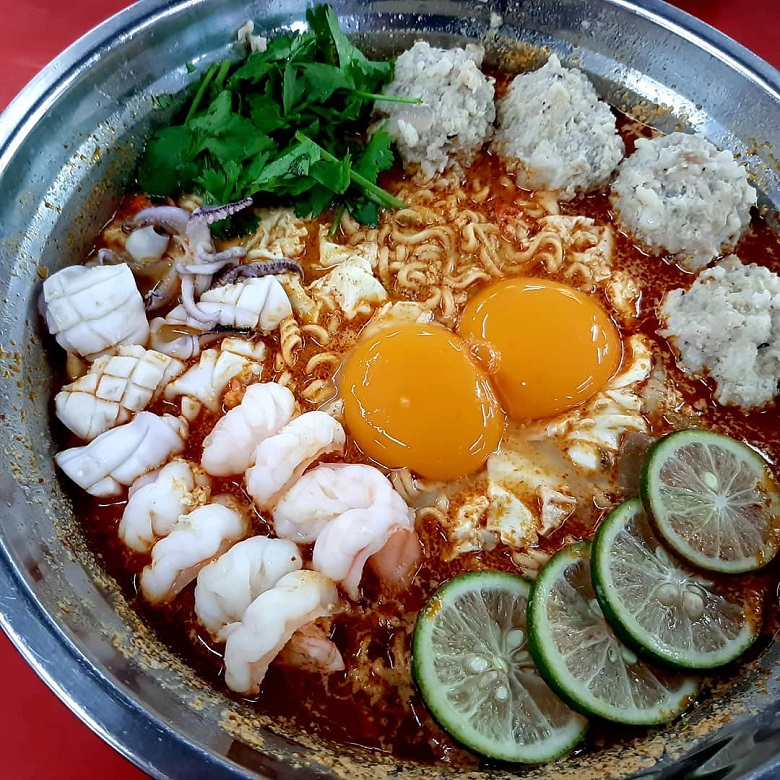 Image Credit: alvinchong38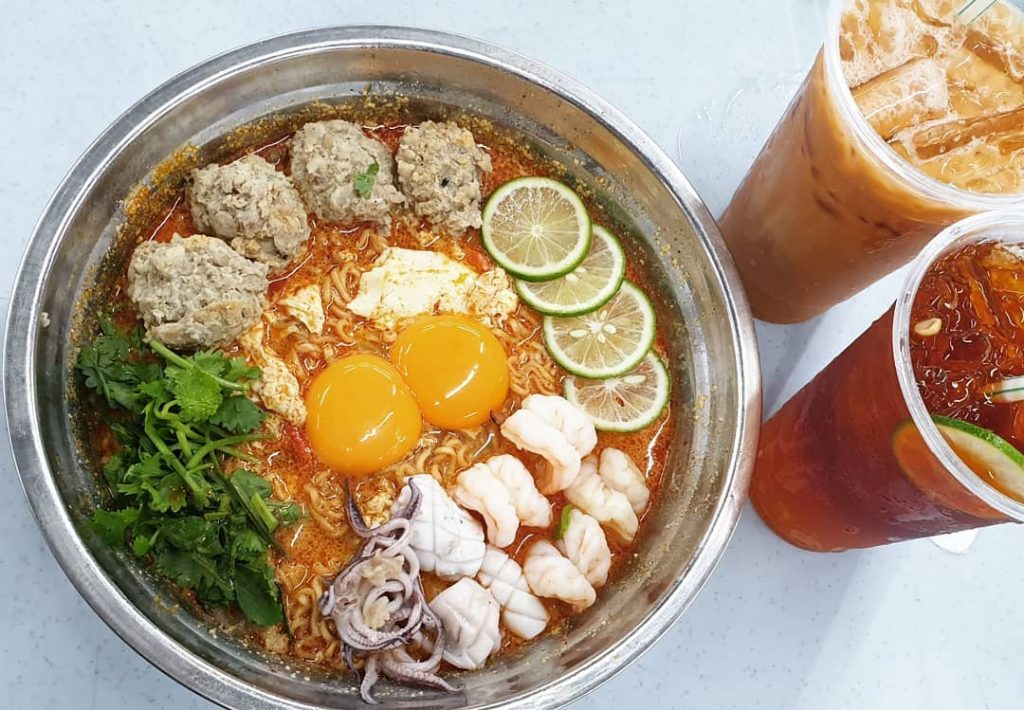 Image Credit: allen_yyw
Here you can find dishes that will hit that spot for you. They are best known for their Spicy Mama Noodles, with toppings of your choice such as squid, meatballs, smoke duck and lots more. Lime slices are added into the noodle to give that zesty kick. All in all, Mama Mee is the place to come to when you are craving a late night snack, just like the Chinese name suggested. Originating from Kepong, they have open four more outlets around the Klang Valley.
Address: Jalan Kepong Baru, Kepong Baru, 52100 Kuala Lumpur
Hours: 11am – 9.30pm
Address: BLK P, B 111, Jalan Kaskas, Taman Cheras, 56100 Cheras, Kuala Lumpur
Hours: 11am – 10pm
Address: H-01, 01, Jalan PPK 1, Taman Kinrara, 47100 Puchong, Selangor
Hours: 11am – 10pm
Address: 31, Jalan Prima Setapak 5, Setapak, 53300 Kuala Lumpur
Hours: 11am – 10pm
3. VeryThai @ Sunway Geo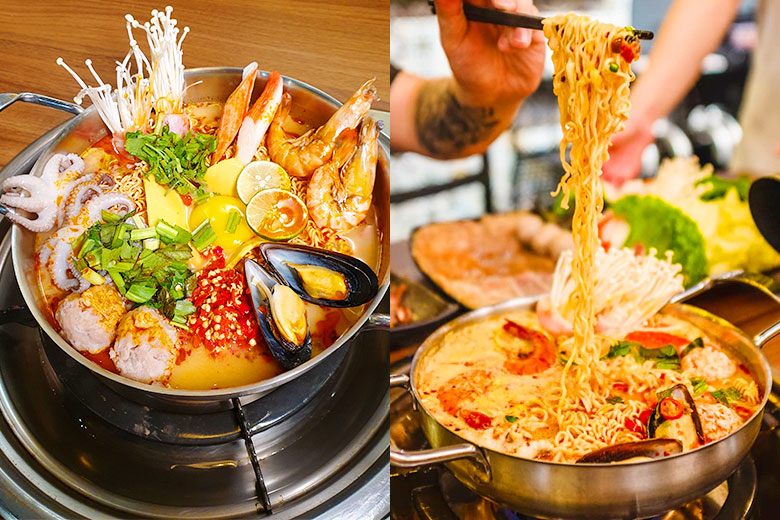 Image Credit: Fun N Taste, verythaikl
VeryThai is Thai restaurant in Sunway Geo, just right opposite Sunway Medical Centre. They sport a modern but yet simplistic interior that is decorated with Thai culture inspired artwork. This place is a great place for meals to enjoy with friends and family. We recommend their Cheesy Tom Yum Pot while you are here, which feed perfectly for 2 pax.
Address: B-01-3A, Level 1, Block B, Sunway Geo Avenue, Jalan Lagoon Selatan, Sunway South Quay, 47500 Bandar Sunway
Hours: 11am – 11pm
4. Little Rara Thai Noodle House (Halal)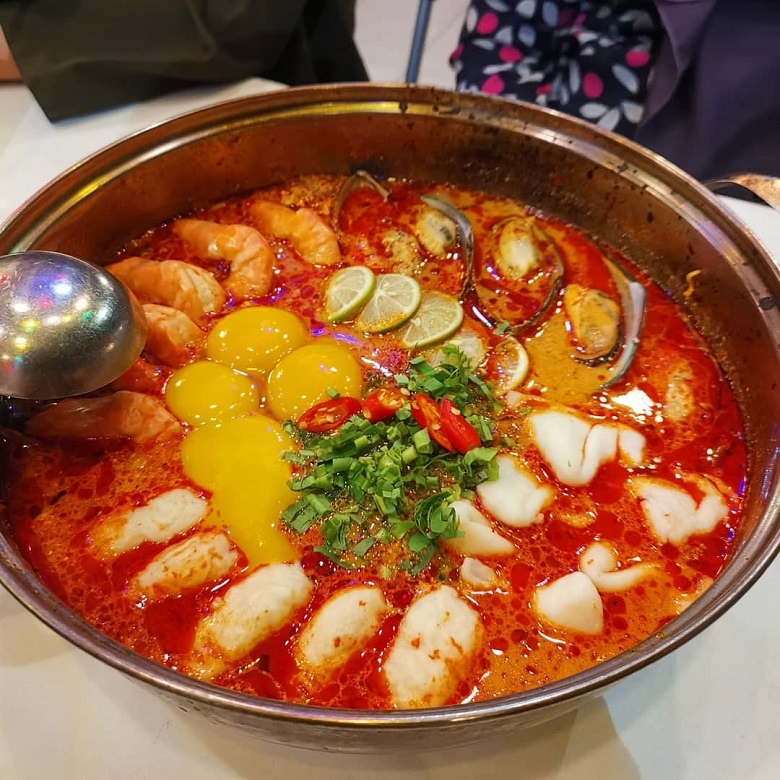 Image Credit: nadsfoodshot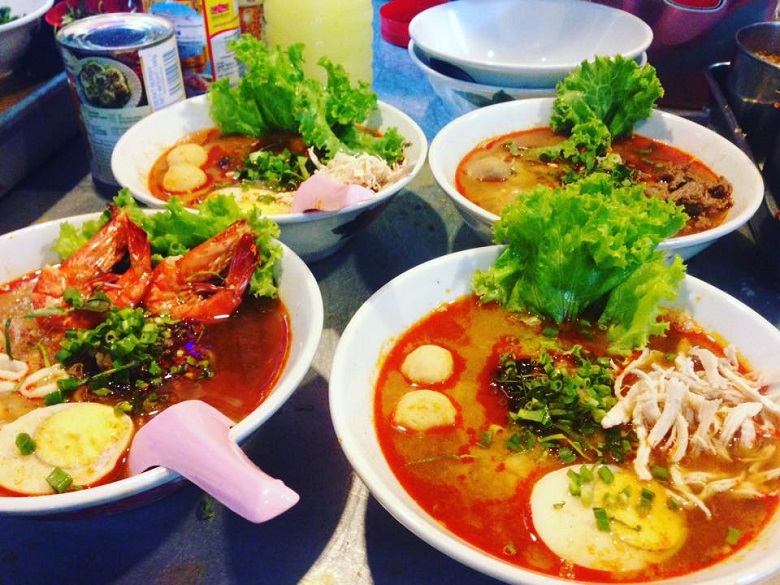 Image Credit: Little Rara Thai Noodle House
This quaint little restaurant is located behind Pavilion KL, next to Menara HLA. They whip up all your favourite Thai dishes here, from Pad Thai to Tom Yum Noodle soup. They have their own version of the Mama Tom Yam Noodles Pot, which has seafood and cheese in it. Everything here is reasonably priced so your wallet will thank you too. More importantly it's Halal therefore you can head over there with Muslim friends.
Address: 1, Jalan Kia Peng, Kuala Lumpur, 50450 Kuala Lumpur
Hours: 5.30pm – 12am, closed on Sundays
5. STREAT Thai (Muslim Friendly)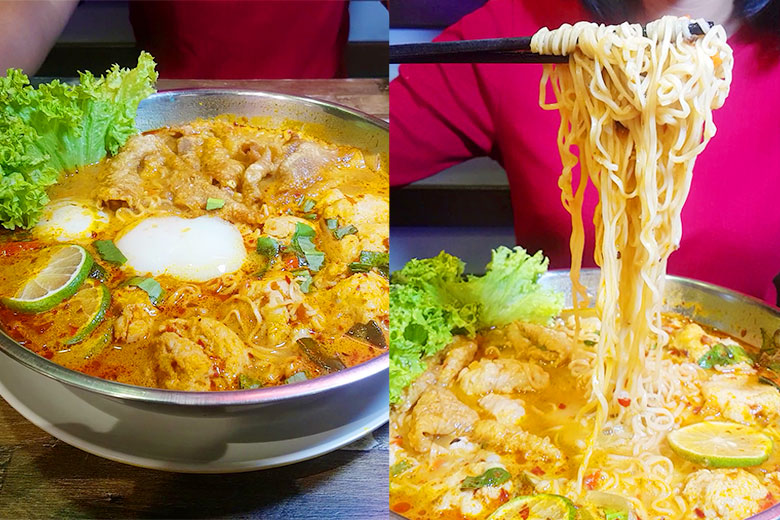 Image Credit: Fun N Taste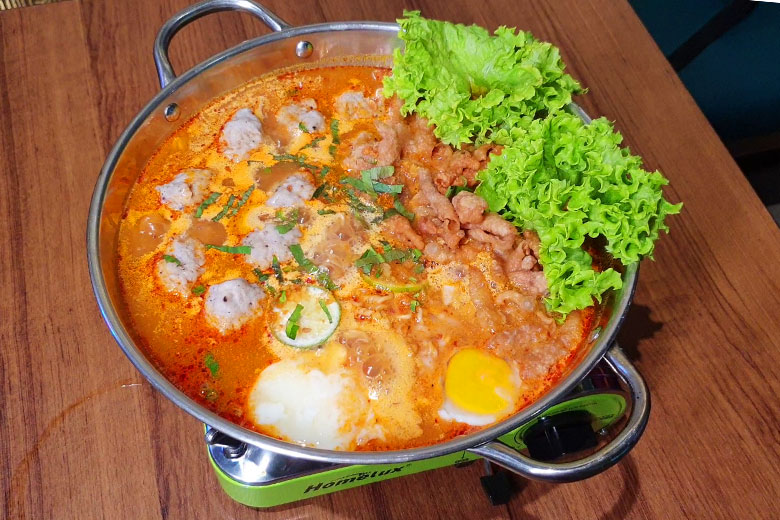 Image Credit: Fun N Taste
Streat Thai is a restaurant chain that aims to bring us the real Thailand street food dining experience. They serve a variety of scrumptious Thai food with Thai chefs stationed at each of the stalls to give you the best of the best. Their MAMA noodle dish, Tom Yum WoW Lok Chin Gai is a protein packed, veggie loaded pot of Thai-licious goodness with a double portion of imported Thai MAMA Instant Noodles.
Address: Jaya One The School, 100-G-001, No. 72A Jalan Universiti, Petaling Jaya 46200 Selangor
Hours: 11.30am – 10pm, (Sun-Thurs), 11.30am – 11pm (Fri-Sat)
Address: Kepong Village Mall, No 3, Jalan 7A/62A, Bandar Menjalara, 52200 Kuala Lumpur
Hours: 11.30am – 10pm
Address: G-3, Ground Floor, Nexus, Bangsar South
Hours: 11.30am – 9.30pm
Address: Tesco Extra, G30, 2, Jalan Midah 2, Taman Midah, 56000 Cheras, Federal Territory of Kuala Lumpur
Hours: 11.30am – 9.30pm
6. Baan Korat Thai Restaurant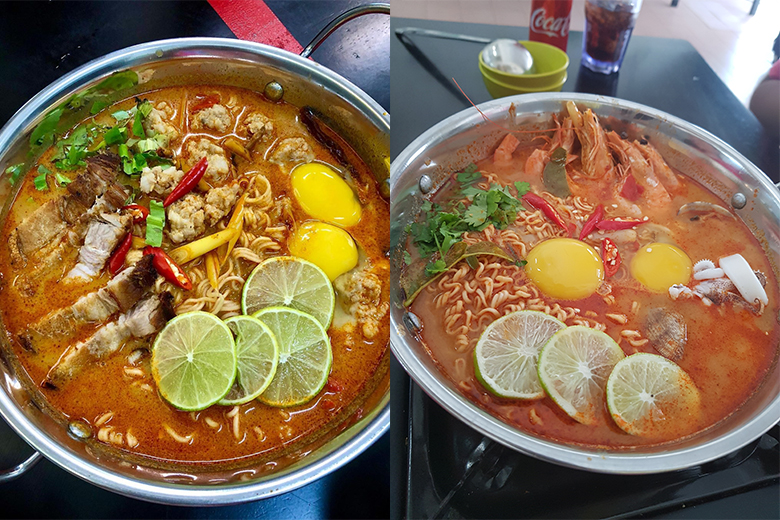 Image Credit: pureglutton (left)
If you love Thai food and live in Klang, Baan Korat Thai is should be on your radar. Located at Bandar Baru Klang, Baan Korat Thai is run by a friendly couple with the wife from Thai. Over here you can choose 2 different types of Instant Mama Noodle, one with pork and another one with seafood, or you can just mix the 2 together.
Address: 10, Lorong Tiara 1b, Bandar Baru Klang, 41150 Klang, Selangor
Hours: 12pm – 3pm, 5pm – 11pm, daily
7. Bangkok Thai Street Food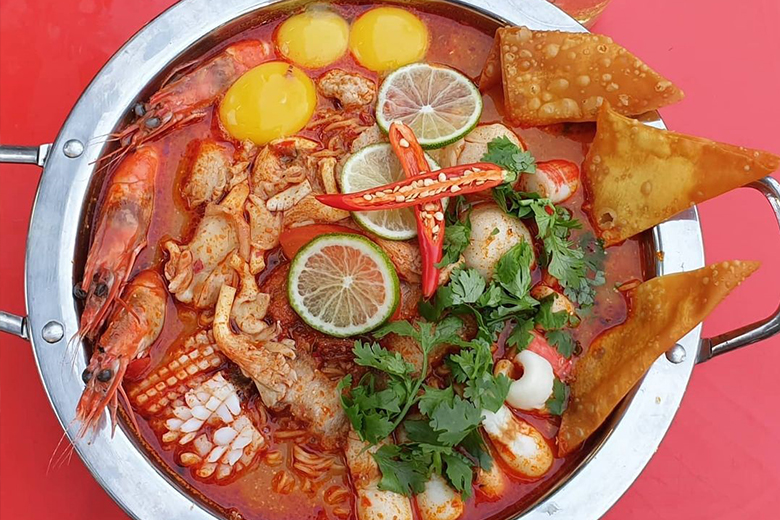 Image Credit: hungrypammy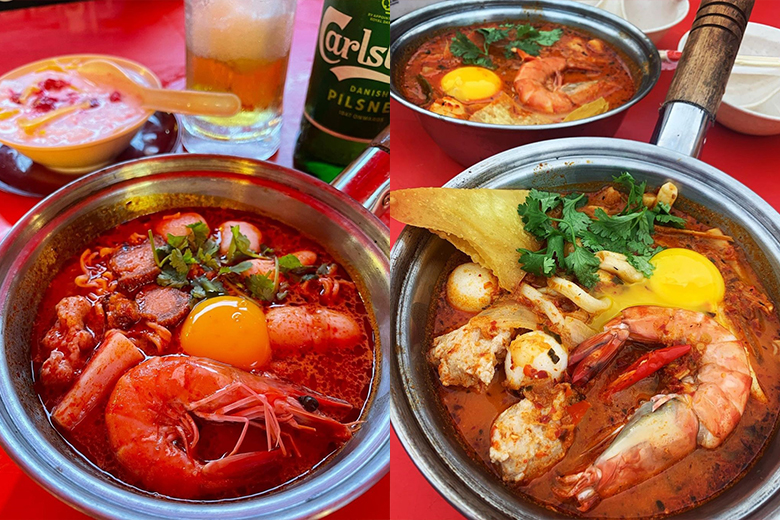 Image Credit: thefood.deliciousss & zoeychenyh
Malaysian husband and Thai wife team Jason Tan and Mrs Tan have created a back alley open space which provides a lively section to the dining experience, almost feel like you are dining in the street of Thailand. Thai food lovers usually come here for their Mama Noodle, Mookata, and wide array of seafood and pork skewers.
Address: 16A, Jalan Desa Jaya, Taman Desa, 58100 Kuala Lumpur
Hours: 6pm – 12am
8. Thai Luck Thai Cuisine (Muslim Friendly)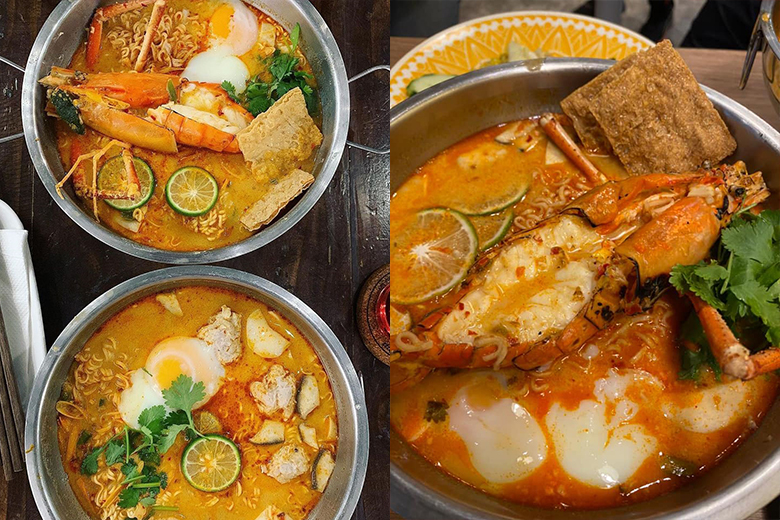 Image Credit: happin3ss_f00d & thai_luck
With a comfortable setting in each outlet and an extensive menu of our Thai cuisine favorites, it is definitely easy to feel happy when we are enjoying ourselves. Thai Luck Thai Cuisine serves their Mama Noodle with authentic Thai recipes and imported ingredients. Tomyam Mama Noodles Homemade Chicken Balls is their signature dish, or if you feel like splurging, they serve Tomyam Mama Noodle With Jumbo River Prawns.
Address: 7-0-11, Jalan 3/109F, Danau Business Centre, Taman Desa, KL.
Hours: 11am – 10pm
Address: Lot G03 & Lot G04, 03-01 & 03-01A, Tamarind Square, Persiaran Multimedia Cyber10, 63000 Cyberjaya
Hours: 10am – 8pm