Food & Drinks
12 Awesome Places In PJ & KL That'll Satisfy Your Pizza Cravings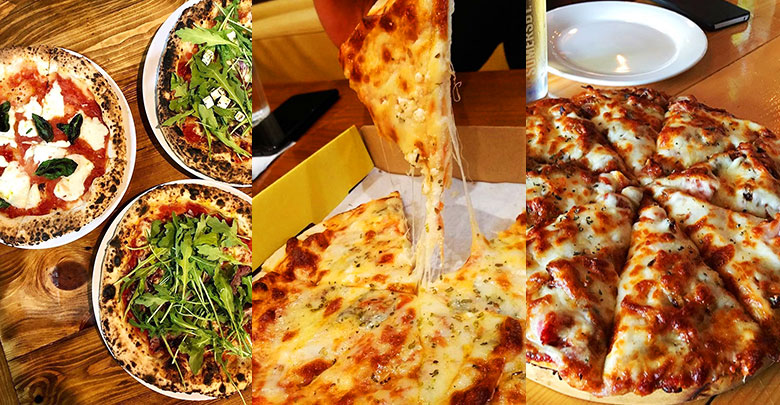 Feature Image Credit: chefmassyi, lilyongyoongcheng, itsmesrkw
What do you think of when the word 'pizza' is mentioned? It is not uncommon to imagine freshly-baked hand-tossed dough, dripping with melted cheese and topped with different meats and condiments.
If you're up to trying out this well-loved Italian dish with new twists, you should definitely head down to one of these pizzerias. Here are the 12 Awesome Places In PJ & KL That'll Satisfy Your Pizza Cravings.
1. Pizza Mansion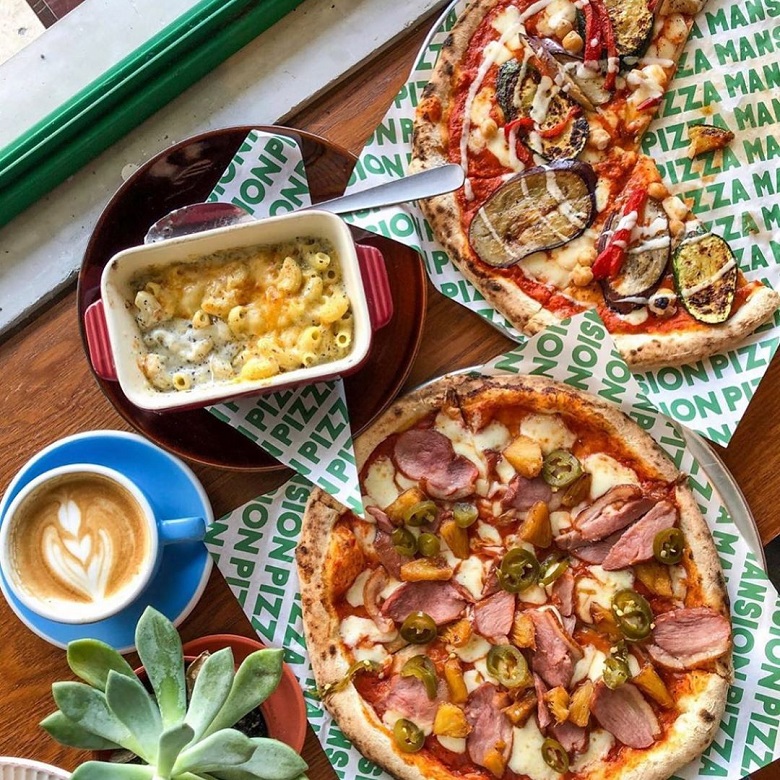 Image Credit: foodnwander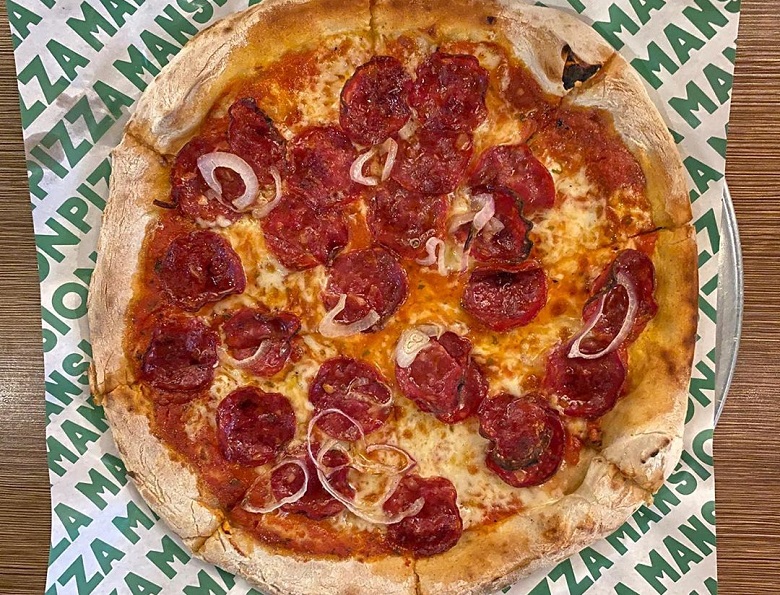 Image Credit: elvin_pocoyo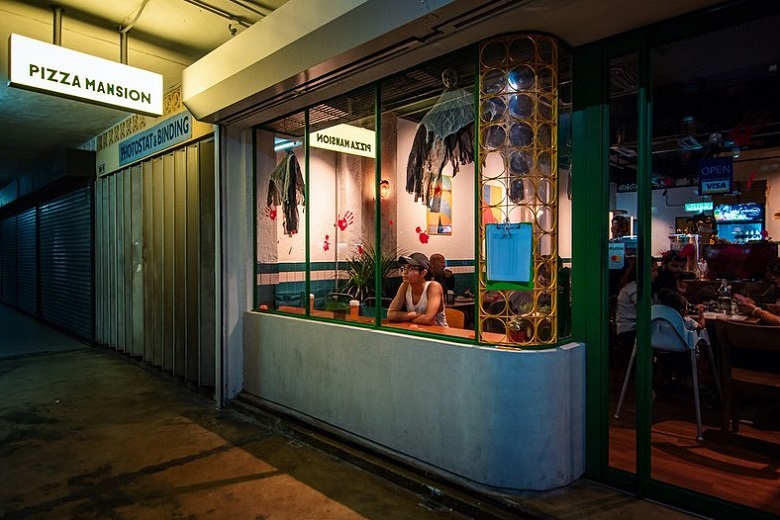 Image Credit: cedhausen
Located at Section 17 Petaling Jaya and Bukit Bintang, Pizza Mansion evokes an atmosphere of a classic old-school pizzeria. Their finger-licking good 11-inch pizzas are fired in their very own brick clay oven and they believe in sourcing the freshest ingredients and spices. 'Hey Margherita', 'Silence of the Lambs' and 'Smokey Robinson' are definitely a must-try.
Address: BG3, Block B, Happy Mansion, Jalan 17/13, Section 17, 46400 Petaling Jaya, Selangor
Operating Hours: 12pm – 10.30pm, daily
Address: 25, Jalan Mesui, Bukit Bintang, Kuala Lumpur
Operating Hours: 12pm – 10pm, Mon-Fri ; 8am 10pm, Sat & Sat
2. Proof Pizza + Wine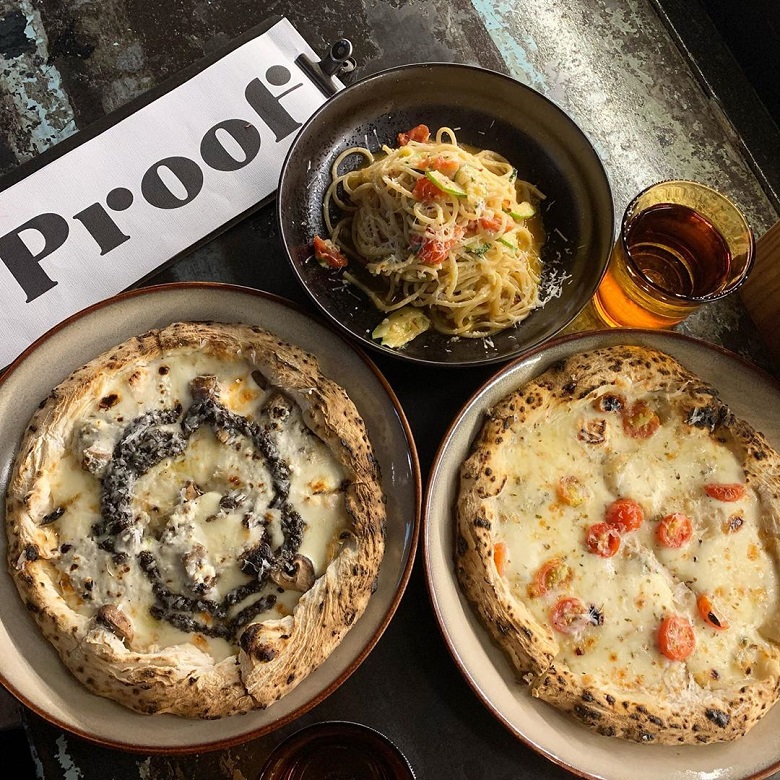 Image Credit: healthybunnies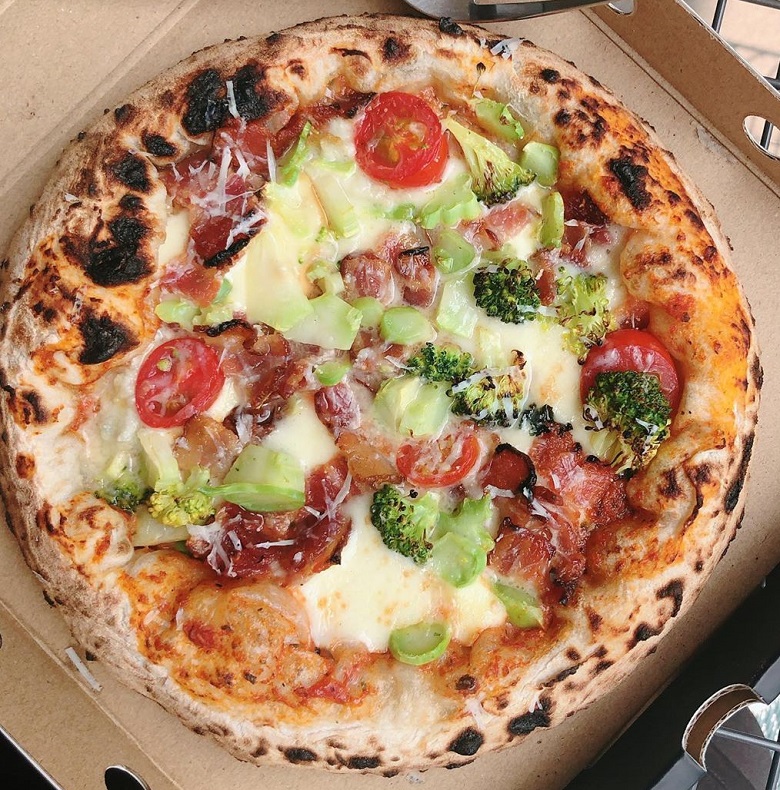 Image Credit: atsukoray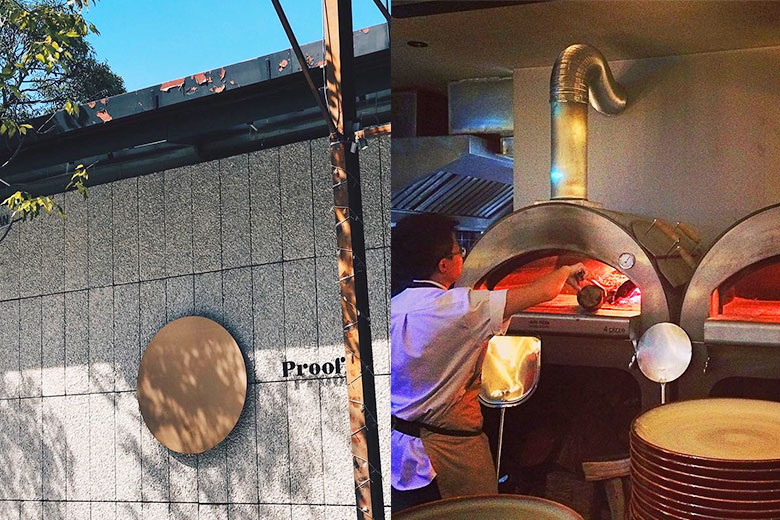 Image Credit: taraanisha & proofpizza_apw
Hidden within an old printing factory, now fully restored into a classy exhibition space, Proof Pizza + Wine has the perfect vibe and setting to go on dinner dates at, with their lights dimmed low and soft music playing in the background. Their sourdough pizzas are baked in a gigantic wood-fire oven, perfect to pair with a glass of wine of your choice, from a good range of Spanish and Argentinian wines.
Address: APW Bangsar, 29, Jalan Riong, Bangsar, 59100 Kuala Lumpur
Operating Hours: 12.15pm – 3pm, 6pm – 10.30pm, closed on Mondays
3. Positano Risto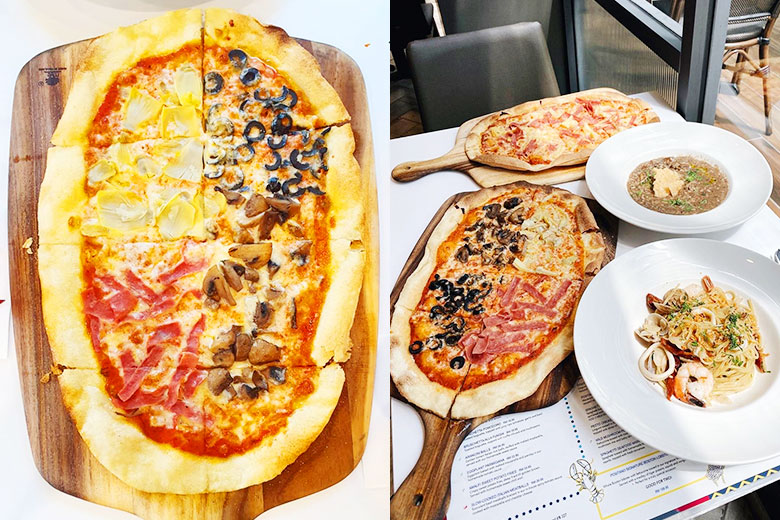 Image Credit: shircvenus & jasmine.chin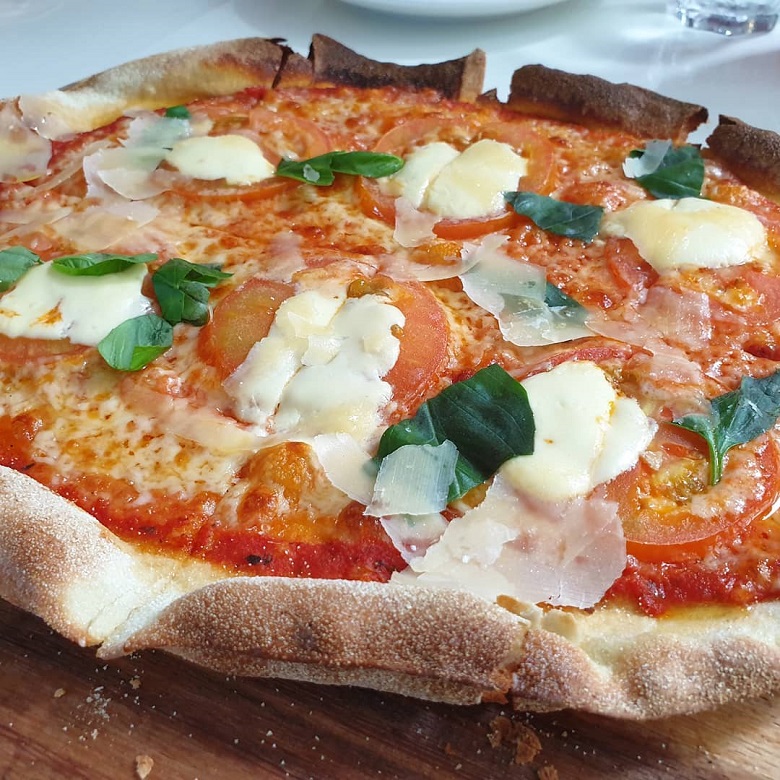 Image Credit: greengadis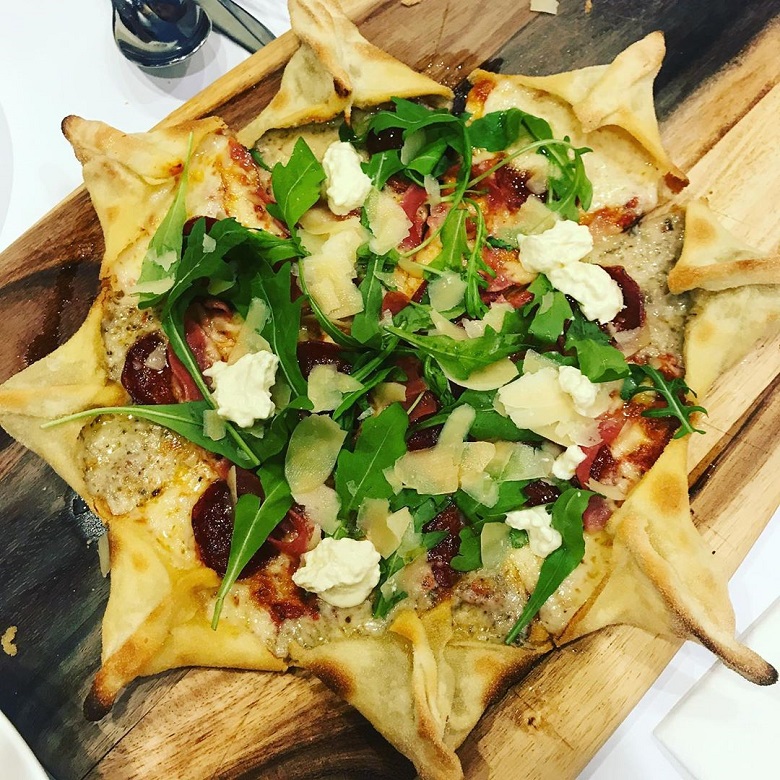 Image Credit: suzyscookery81
Positano Risto was founded by the owner, with the mindset that they wanted to have a halal Italian restaurant. Located in Publika Shopping Gallery, they serves not just your ordinary thin-crust pizza, but also specialize in folded pizzas filled with turkey ham and mozzarella cheese, which are known as calzones. Meat lovers would be spoiled for choice as they also serve pizzas topped with beef ragu, garlic herb chicken, and minced beef.
Address: Block C1, Lot 2, Level G3, Publika Shopping Gallery, Solaris Dutamas, No. 1, Jalan Dutamas 1, 50480 Kuala Lumpur
Operating Hours: 11am – 10pm, daily
4. Puzzini Swedish Pizza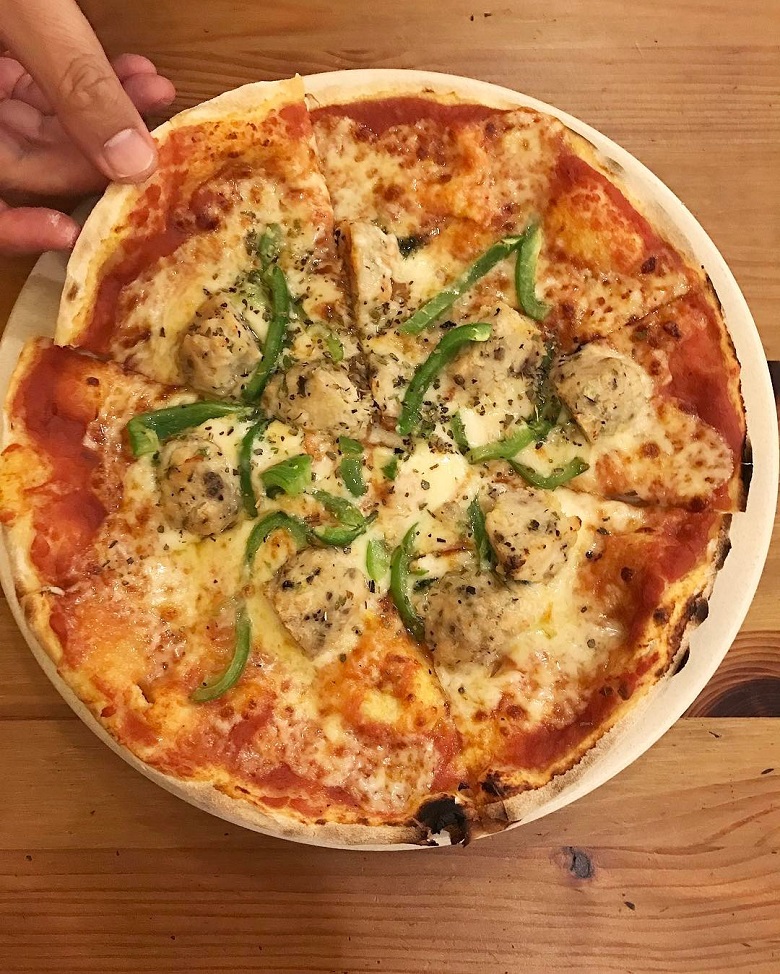 Image Credit: boo_licious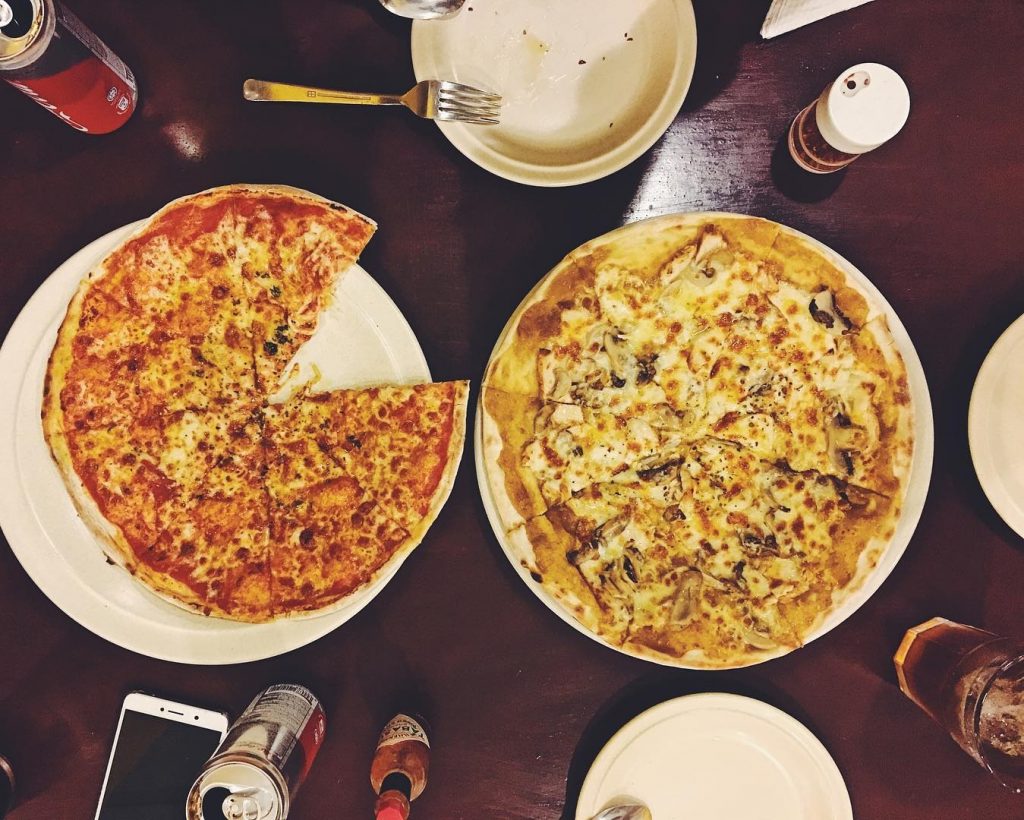 Image Credit: yk79
When the Italians migrated to Sweden in the 1950s, their culture made an impact on the Swedish, even influencing their local dishes. Puzzini used to located in Damansara Utama, and they have shifted to TTDI in recent years. They incorporated this unusual Italian-Swedish cuisine into their menu, served alongside 'husmankost', which are Swedish homemade meatballs. Pizza Karl Gustav Lamb is one of the signature pizza, which is topped with kebab minced beef or lamb. For those who have a sweet tooth, Chocolade Banna Pizza is a must-try.
Address: 41, Jalan Tun Mohd Fuad 3, Taman Tun Dr Ismail, 60000 Kuala Lumpur
Operating Hours: 11am – 3pm & 5pm – 10pm, Mon-Fri ; 11am – 10pm, Sat & Sat
5. Flam's The French Pizza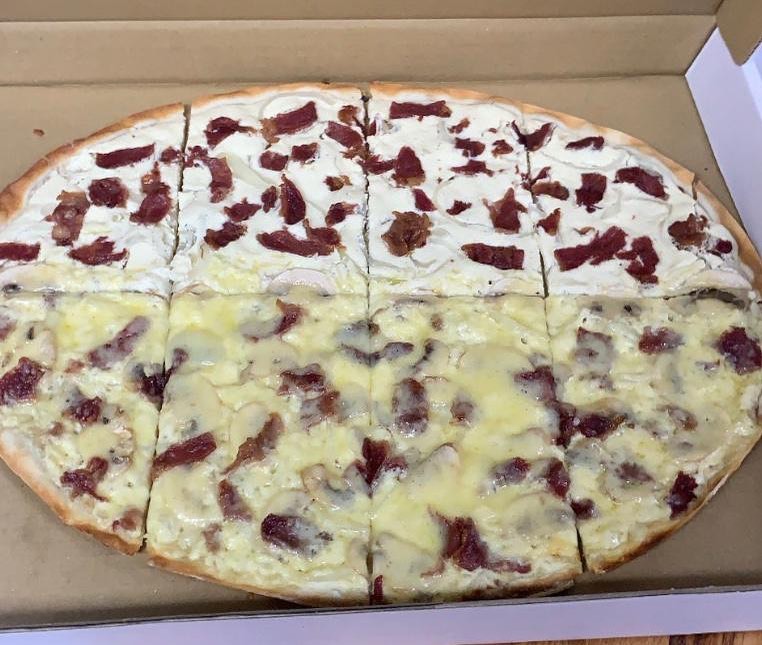 Image Credit: flamspizzakl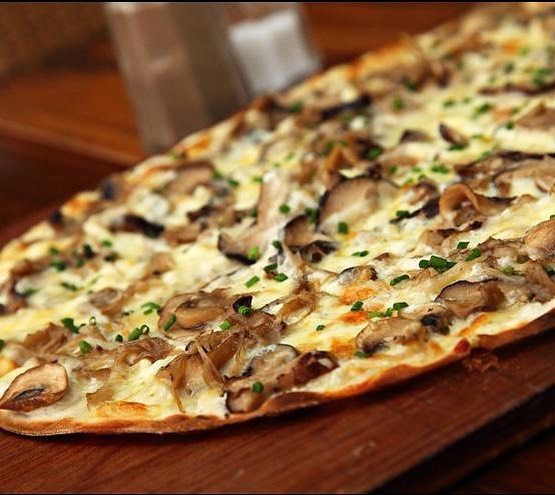 Image Credit: flamspizzakl
Flam's is perhaps the only pizza place in KL that serve French-style pizza. Sebastien Haegel, a French expat who has lived in Malaysia for over 20 years, brought the concept to Bukit Bintang. First things first: what is French-style pizza, you ask? Tarte flambée (as it's known in France) is sort of a hybrid between flatbread and pizza. Unlike Italian pizza, Flam's pizza is topped with with yogurt instead of tomato sauce. Our top picks include Mushroom Deluxe Flam's—their insanely good vegetarian pizza that comes slathered in yogurt sauce, and topped with mushrooms, cheese and herbs—Traditional Flam's, which is loaded with onions and beef bacons.
Address: 37, 39, 41, Changkat Bukit Bintang, Bukit Bintang, 50200 Kuala Lumpur
Operating Hours: 11am – 3pm & 5pm – 10pm, Mon-Fri ; 11am – 10pm, Sat & Sat
6. Pizza Plus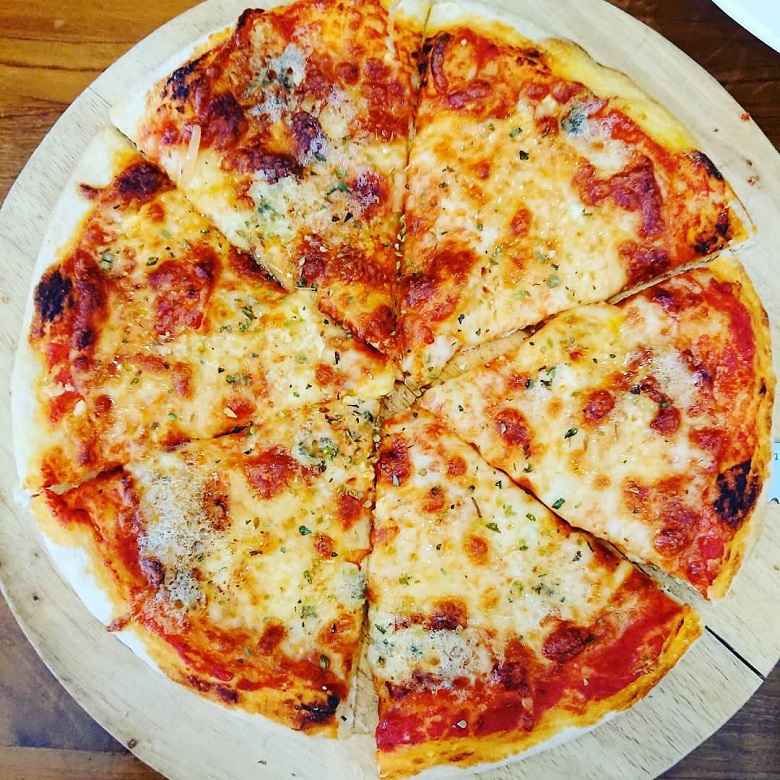 Image Credit: noormelissa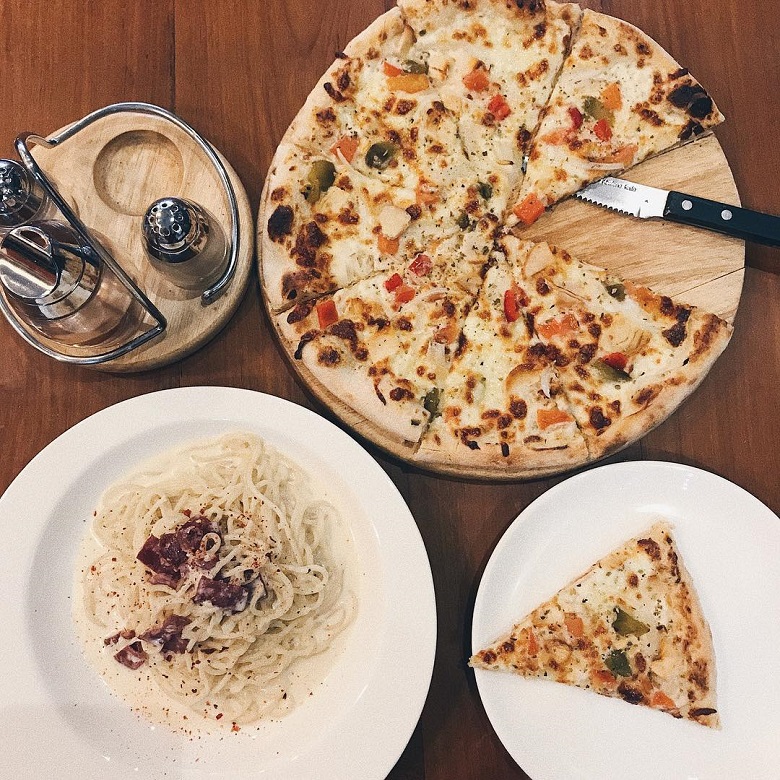 Image Credit: mieja_ibrahim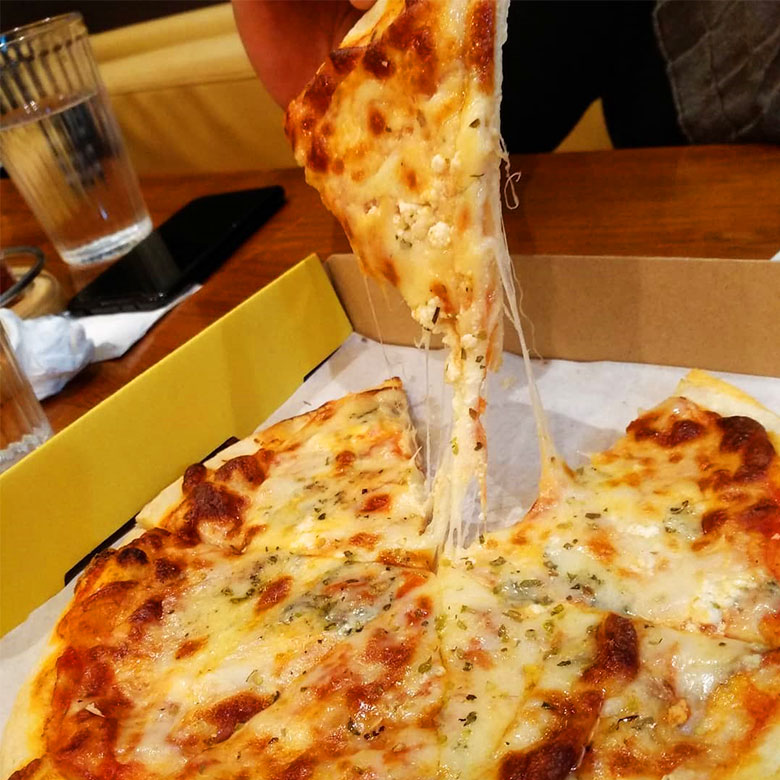 Image Credit: lilyongyoongcheng
Pizza Plus is a quaint little cafe that serves not only pizza and spaghetti, but also a variety of pasta and vegetarian meals, not forgetting a variety of authentic Italian dishes. Pair your meal with a nutty caramel milkshake and you're all set for a treat.
Address: 46, Jalan Dwitasik, Dataran Dwitasik, 56000 Cheras, Kuala Lumpur
Operating Hours: 11am – 10pm, daily
7. Atlas Gourmet Market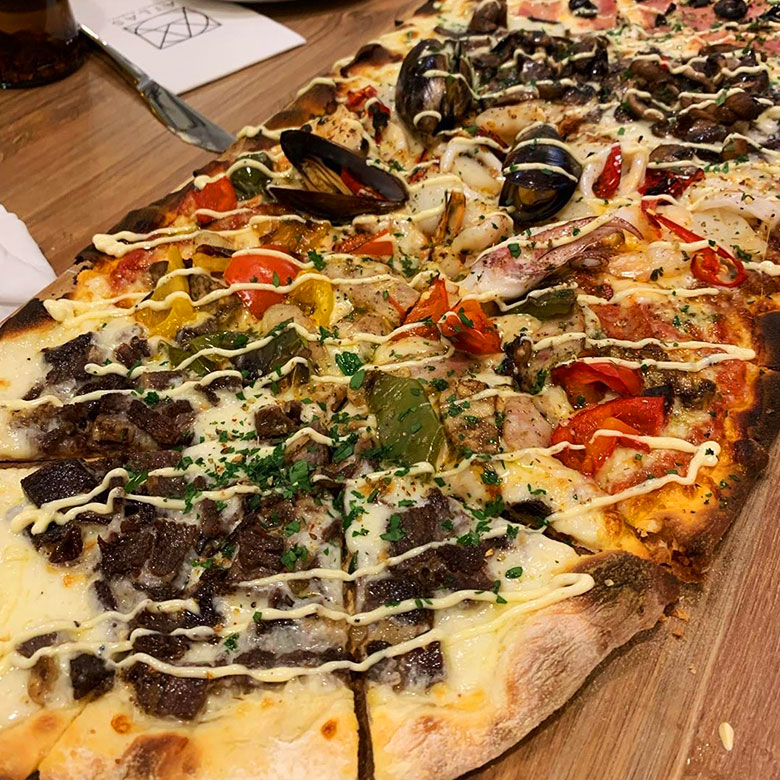 Image Credit: shafiqahanafi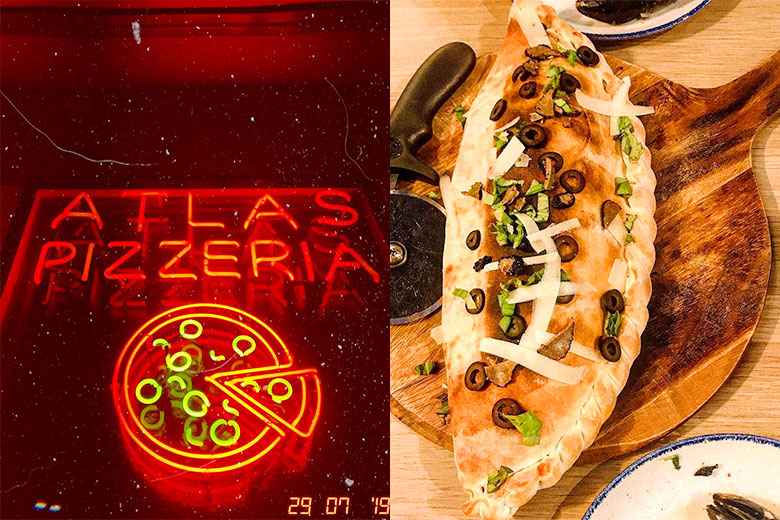 Image Credit: rizal.raduan & eetazzi
At this pizzeria, you are able to indulge in their 'Half and Half Pizza', pairing two different flavours and toppings on your pizza. This would definitely help make up your mind if you're unsure of which flavours to pick from. Their individual pizzas, such as 'Super Mario' and 'Killing Me Softly' are topped with seafood and melting mozzarella cheese.
Address: Lot b1-02, Shoppes at Four Seasons Place, Level B1, 145, Jalan Ampang, 50450 Kuala Lumpur, Federal Territory of Kuala Lumpur
Operating Hours: 10am – 10pm, daily
8. Monnalisa Italian Restaurant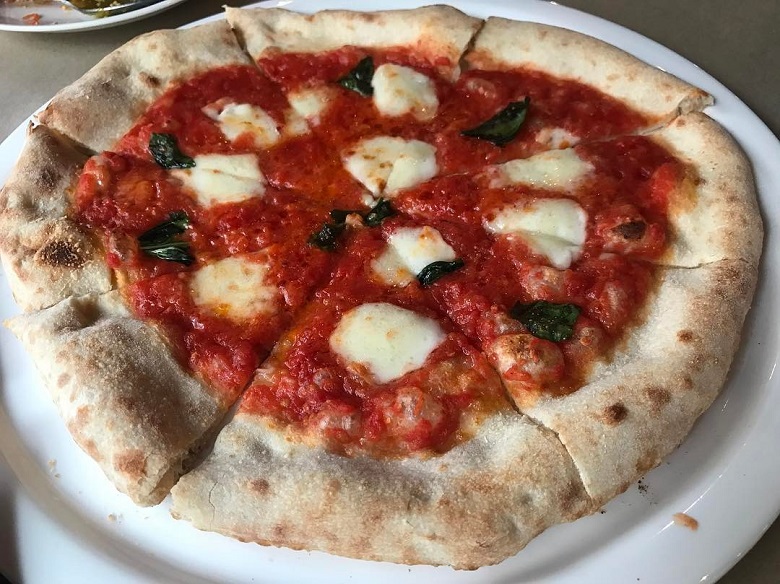 Image Credit: dr.marr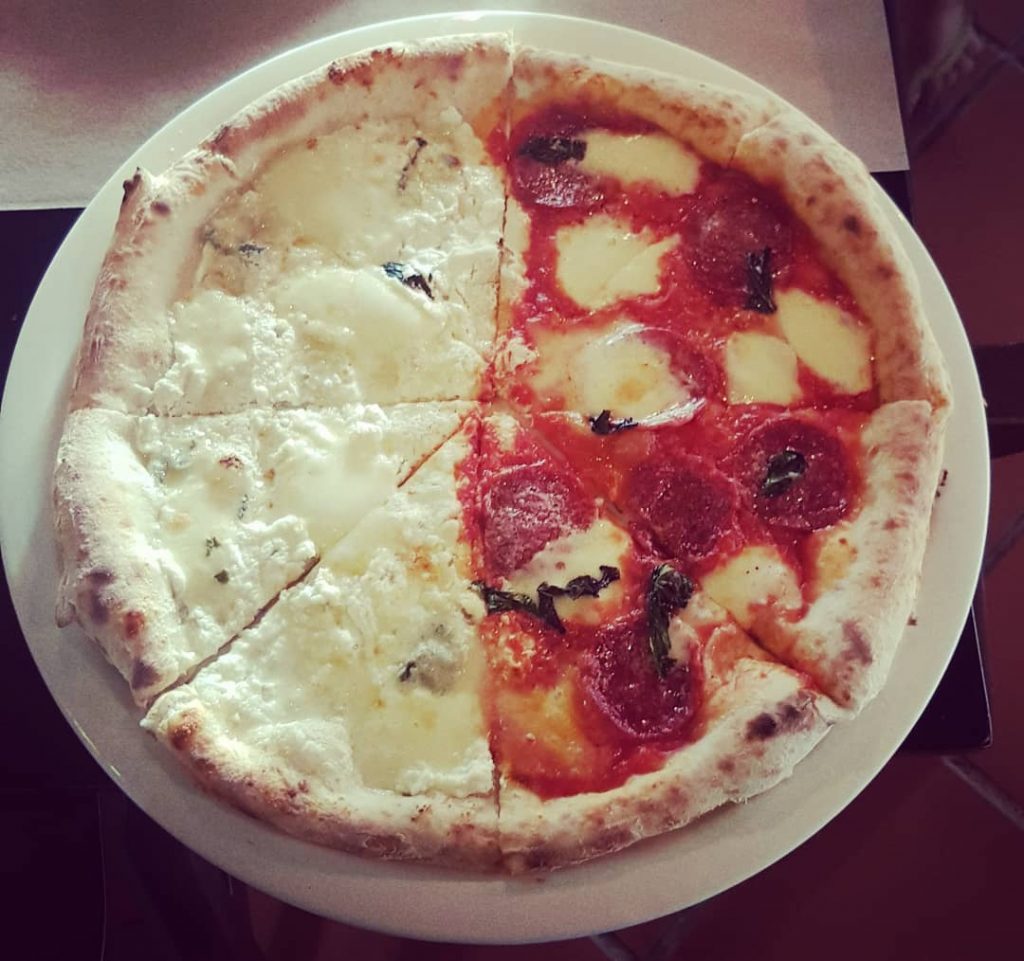 Image Credit: Monnalisa Ristorante Italiano
The Monnalisa was originally founded in 1962 in Napoli, Italy, by the owner's grandmother. Carmine who's the owner of Monnalisa, opened his restaurant in 2016 in hopes of reliving her legacy. Their 12-inch pizzas come with a variety of meats and spices that are sure to taste like home. They also specialize in deep-fried pizzas and bruschetta.
Address: Hartamas Shopping Centre, M-1-1, Sri Hartamas, 50480 Kuala Lumpur
Operating Hours: 4pm – 11pm, daily
9. Skippys Pizza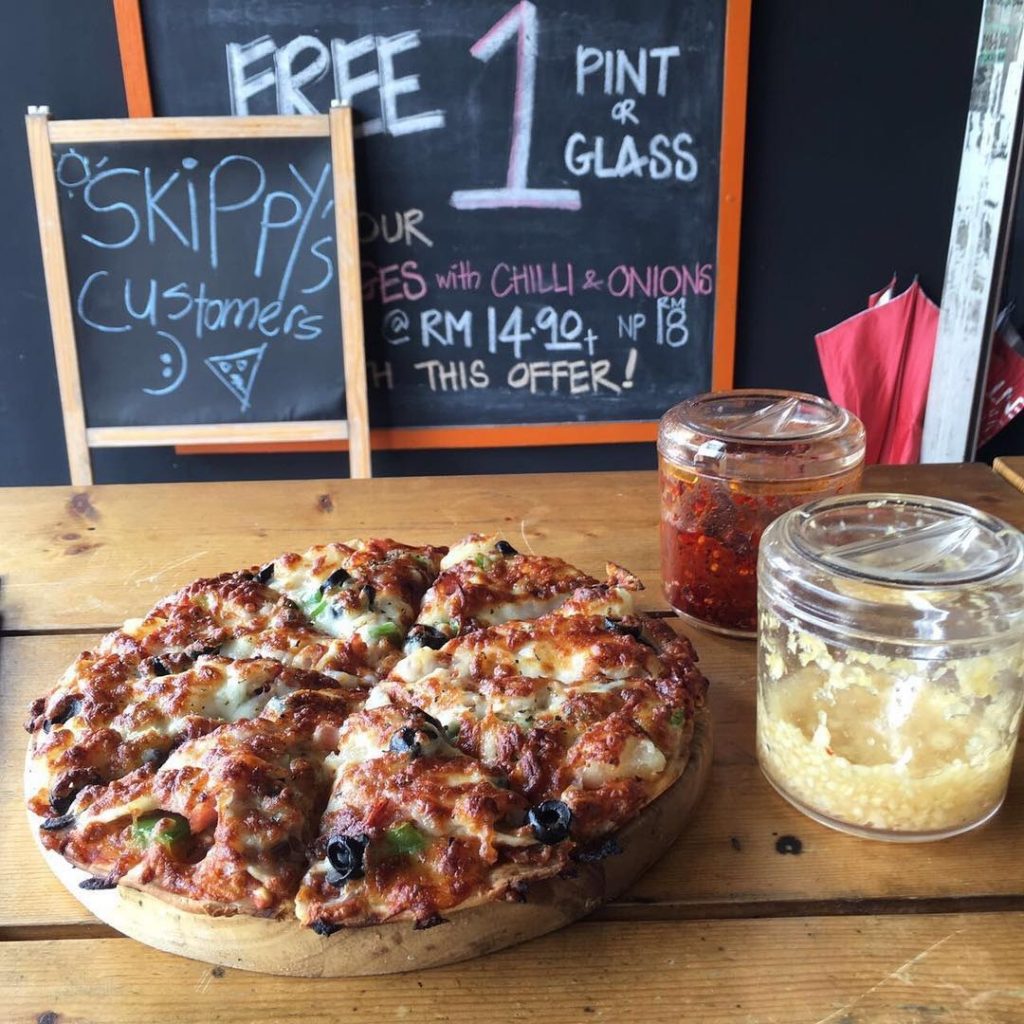 Image Credit: damansarauptown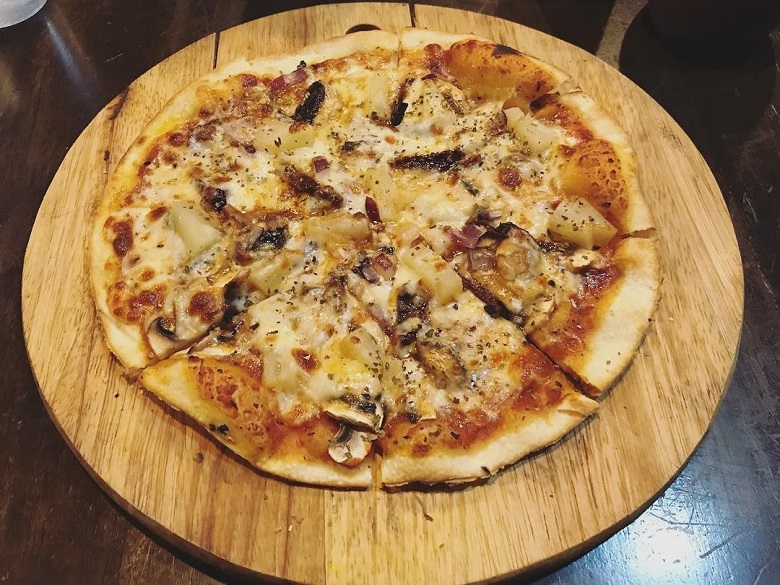 Image Credit: s.sarvanathan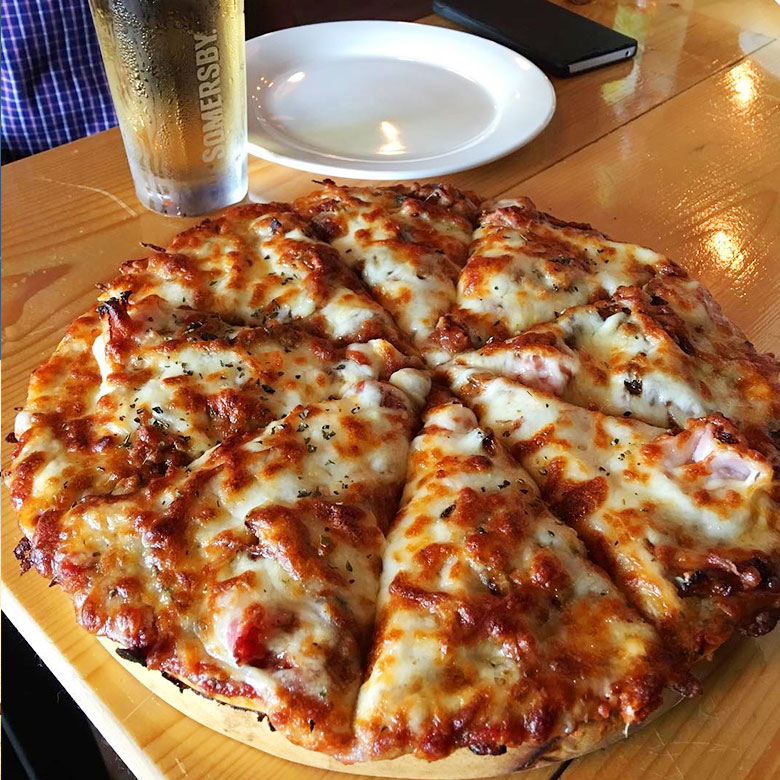 Image Credit: itsmesrkw
For those who love pork with pizza, you might have come accross Skippys Pizza. Nearly every pizza dish on the menu contains pork, be it bacon, sausage or pulled. Their pork varuvel pizza is one-of-a-kind as well and almost unheard of. Their pork burgers and vegetarian pizzas are complete along with pork ribs and chicken wings as well.
Address: Phileo Damansara I, 107 Block D, Jalan 16/11, Seksyen 16, 46350 Petaling Jaya, Selangor
Operating Hours: 11.30am – 10pm, daily
10. WOP Pizzeria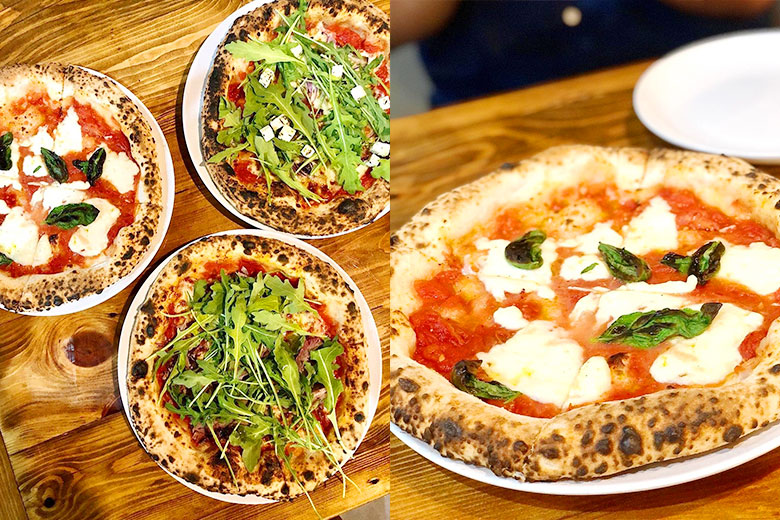 Image Credit: chefmassyi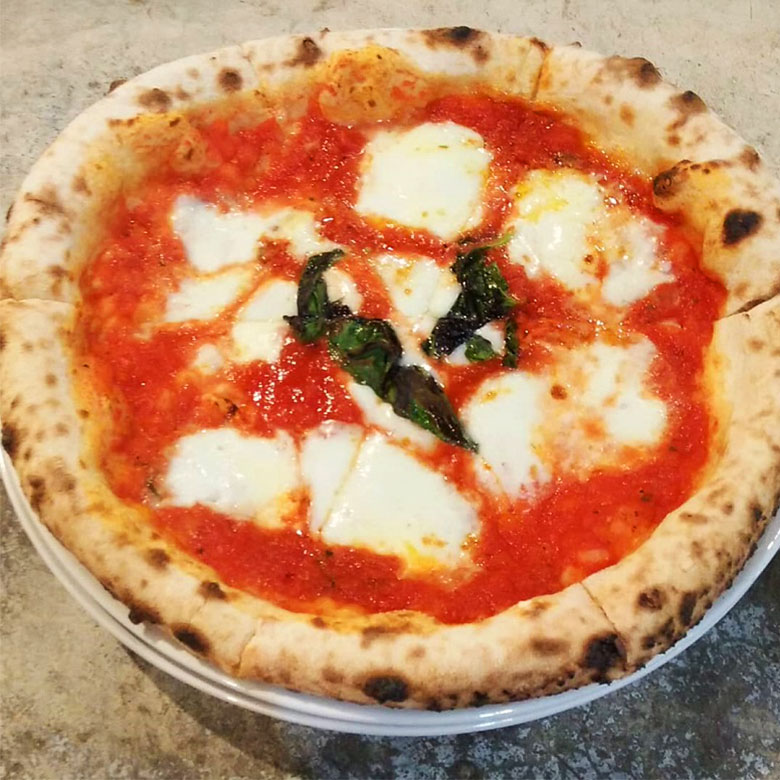 Image Credit: wop.kl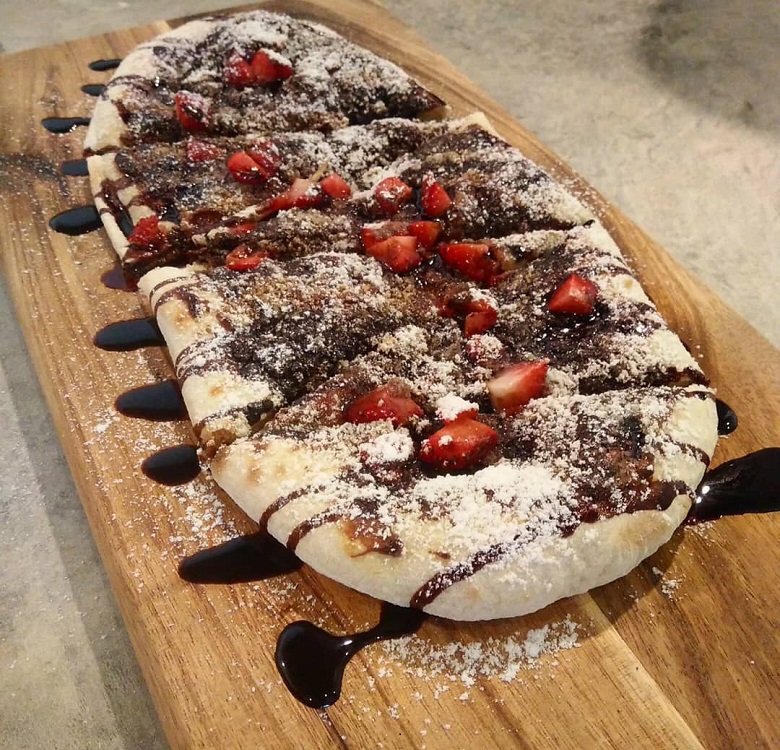 Image Credit: wop.kl
Another Halal pizza chain in this list. WOP is how they would usually go by and sourdough wood fire pizza is their highlight. Packed to the brim with mushrooms, mozzarella and feta cheese, their dishes are sure to make one's mouth water even before eating. There are also options of seafood, chicken and beef pizza, along with spaghetti and lasagna.
Address: Plaza Damas, H-0-8, No 60, Jalan Sri Hartamas 1, Sri Hartamas, 50480 Kuala Lumpur
Operating Hours: 11pm – 10pm, daily
11. My Pizza Lab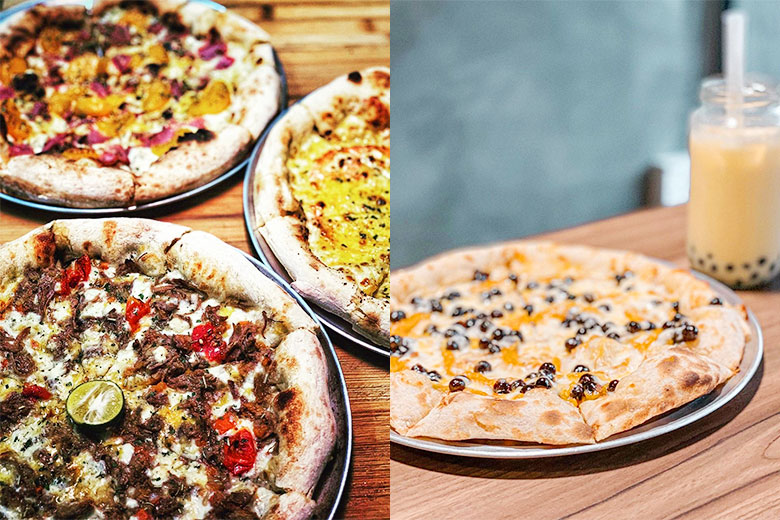 Image Credit: mypizzalab & kawlejen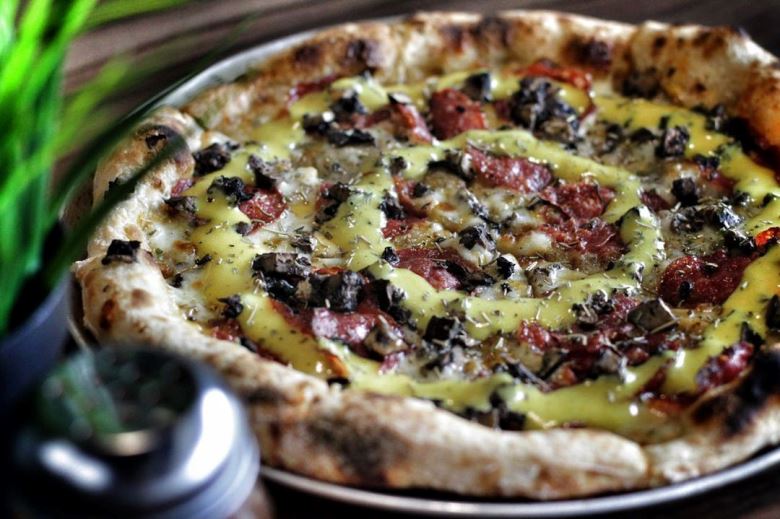 Image Credit: mypizzalab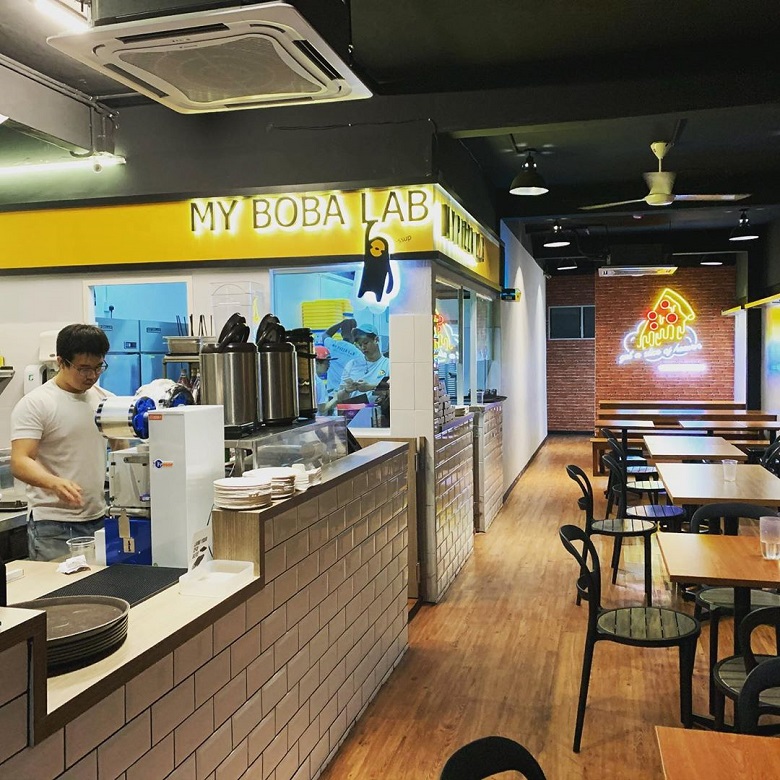 Image Credit: sansan_foodie_
Established under the renowned household brand, myBurgerLab, this restaurant would only serve some of the most unusual-sounding dishes, such as their boba milk pizza (yes, as in the boba pearl drink that was once trending), appealing foodies with an adventurous tongue. Their menu is made entirely on play of words that makes this store more appealing as well.
Address: 12, Jalan 21/22, Sea Park, 46300 Petaling Jaya, Selangor
Operating Hours: 5pm – 10pm, daily
12. Heritage Pizza KL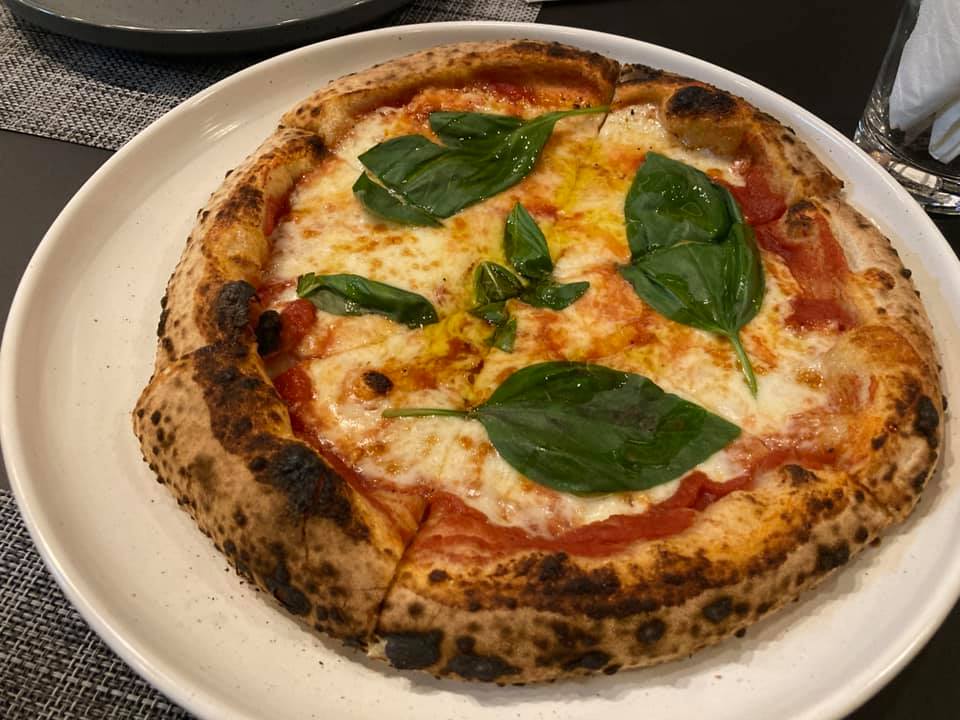 Image Credit: Heritage Pizza KL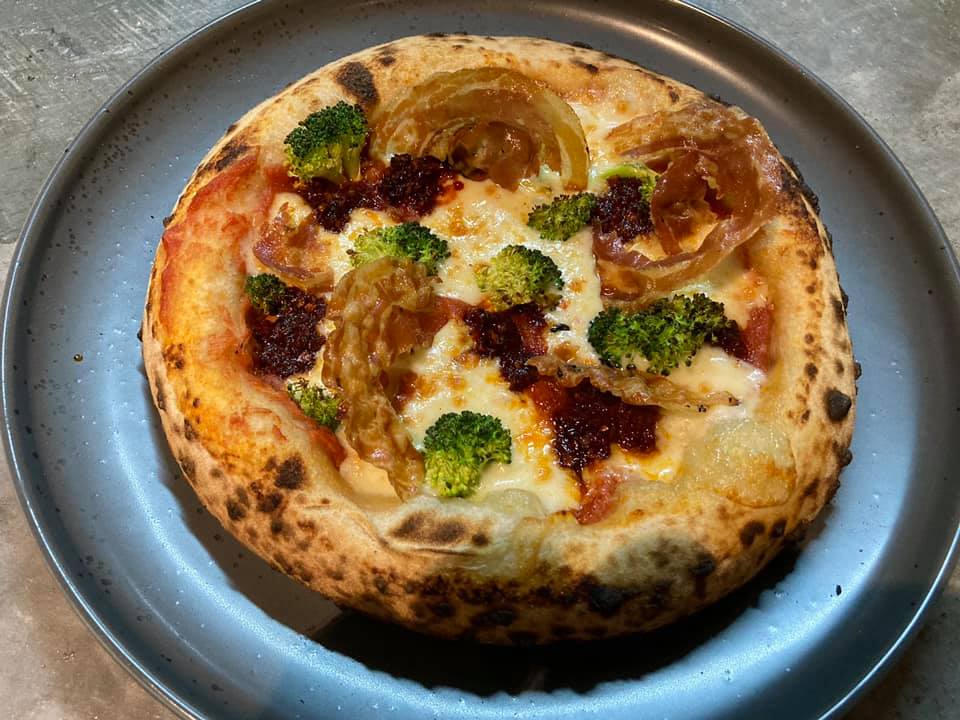 Image Credit: Heritage Pizza KL
Boasting the best pizza in KL city centre, Heritage Pizza has been open for just over a year but and has already made a name for itself when it comes to authentic Italian Neapolitan pizza. If you're want classic, their Margherita with mozzarella cheese and tomato sauce never disappoints. If you're all for unconventional, try their Calabrese which is topped with nduja, broccoli and crispy pancetta. Remember to ask for Burrata
Address: 26-G, Jalan Doraisamy, Chow Kit, 50300 KL.
Operating Hours: 12pm – 2pm, 6pm – 10pm, closed on Mondays
Also Check Out: 10 Beautiful But Underrated Malaysia Destinations Every Traveler Should Visit
–
Join our Private Facebook Group and share your passion for food and places around the Klang Valley with our community! We regularly post about hidden gems, places to explore, attractive promos and new food to try!
Click on the picture below and join our Facebook Group today.