Food & Drinks
Peel Road Chinese Nasi Lemak (啤律椰漿飯) @ Cheras, Kuala Lumpur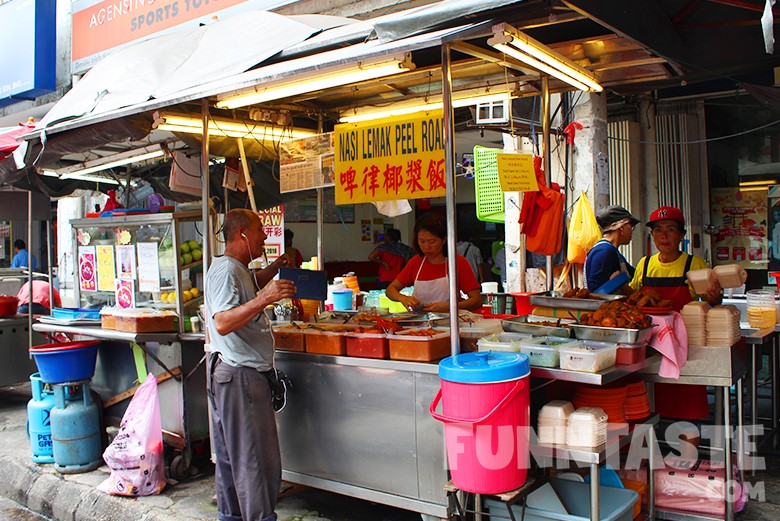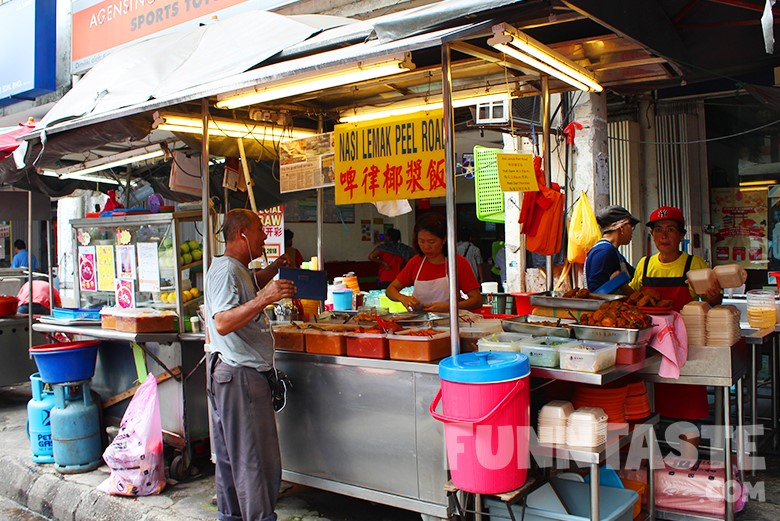 Mention Chinese Nasi Lemak, Peel Road Nasi Lemak is surely one of the places to come into mind. Not surprisingly, it operates in a Chinese coffee shop which also houses other Chinese food stalls.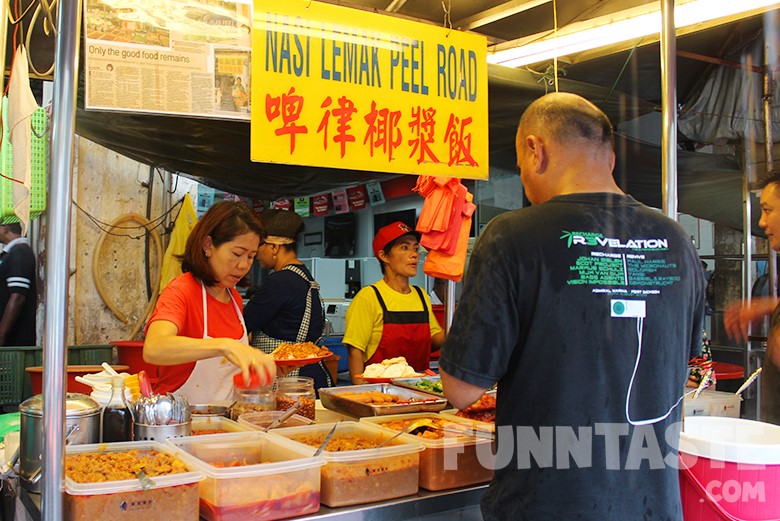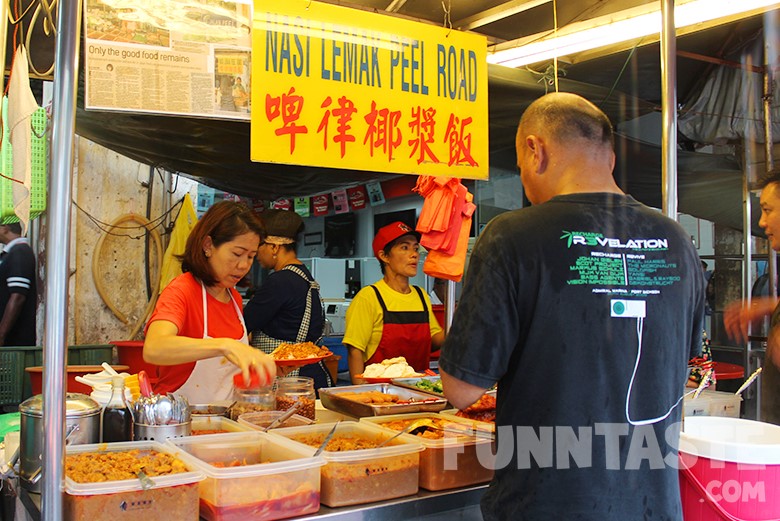 Although it is marketed as nasi lemak, the ordering process is quite similar to Chinese Mix Rice (zhap fan) style. You start off with a choice between white rice or santan rice, then you choose and scoop your preferred lauk to your plate by yourself.
Once you have chosen your side dishes, give your plate to the lady boss and request for the essential ingredients which are ikan bilis, peanuts, boiled egg and cucumber.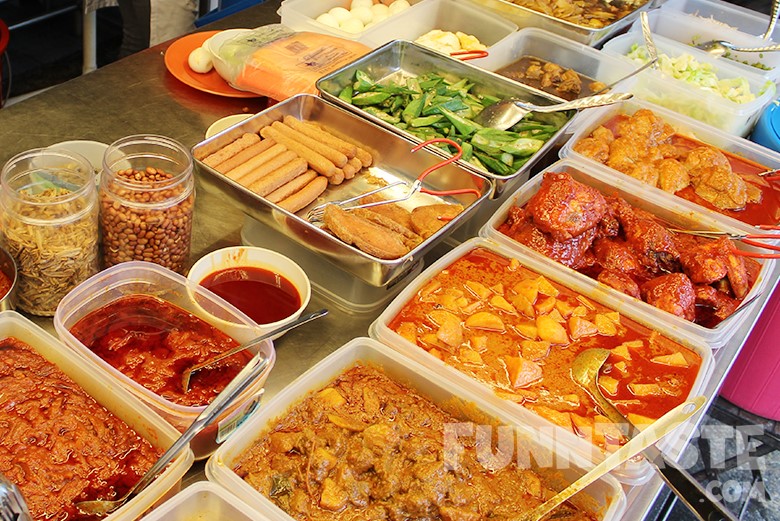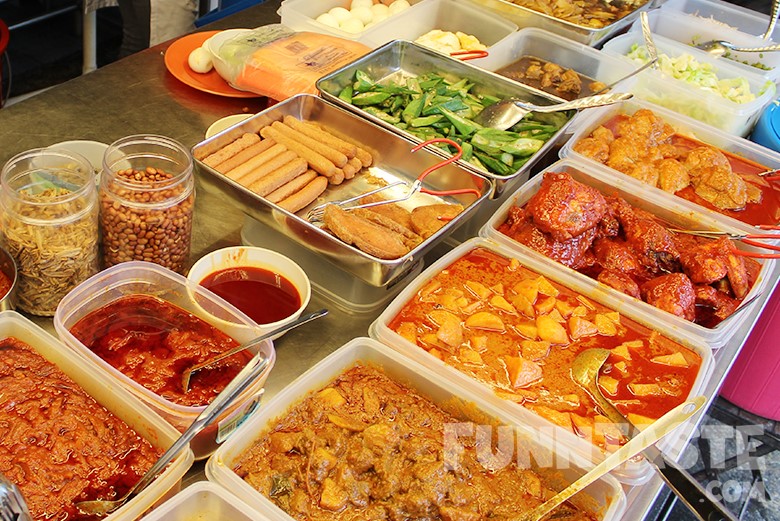 There are over 10 side dishes to choose, ranging from fried chicken, chicken curry, chicken rendang, mutton curry, wild boar curry, sotong sambal, vegetables and more. Accordingly many customers, the wild boar curry and sotong sambal are the best among all the side dishes available.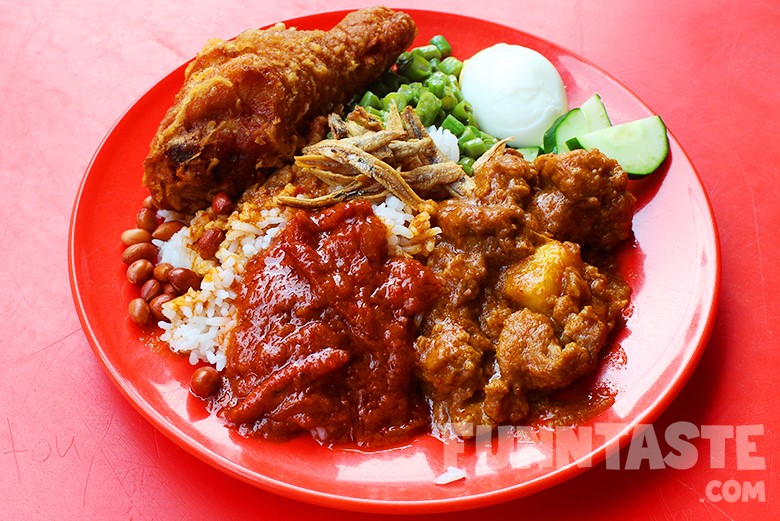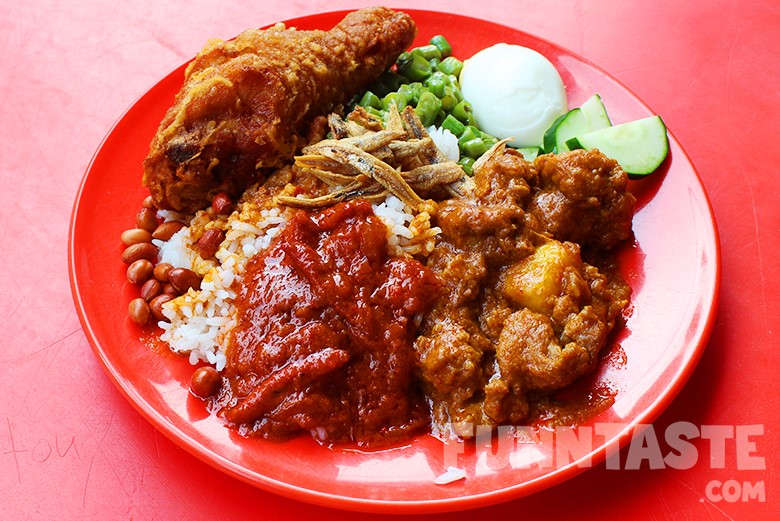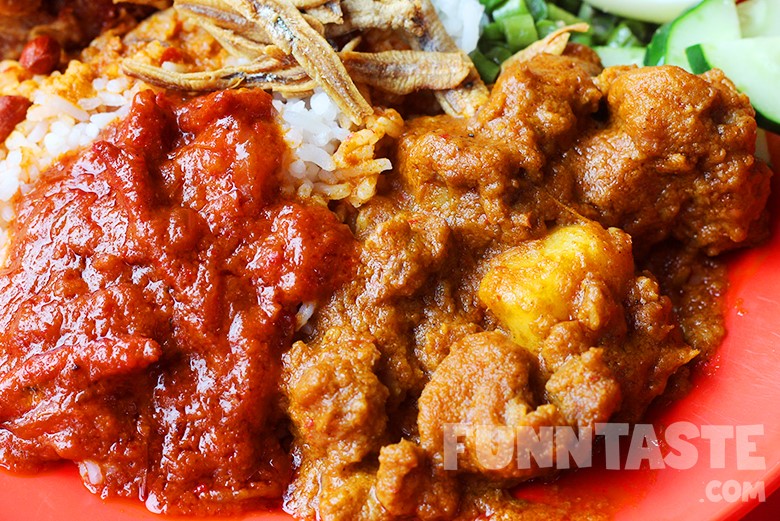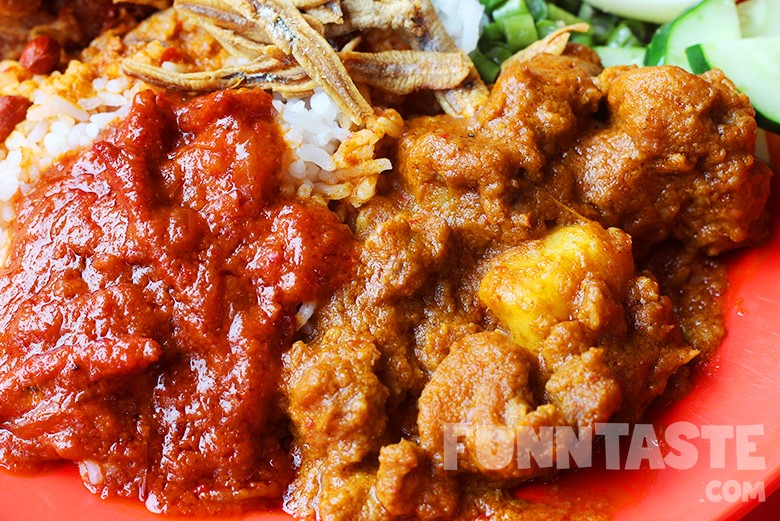 We piled the plate with wild boar curry, fried chicken and long beans which cost RM9. For some this might feel expensive, but when you consider the generous amounts of wild boar we took and the decent sized fried chicken, we would say the price is quite reasonable. Certainly not super cheap, but still value for money.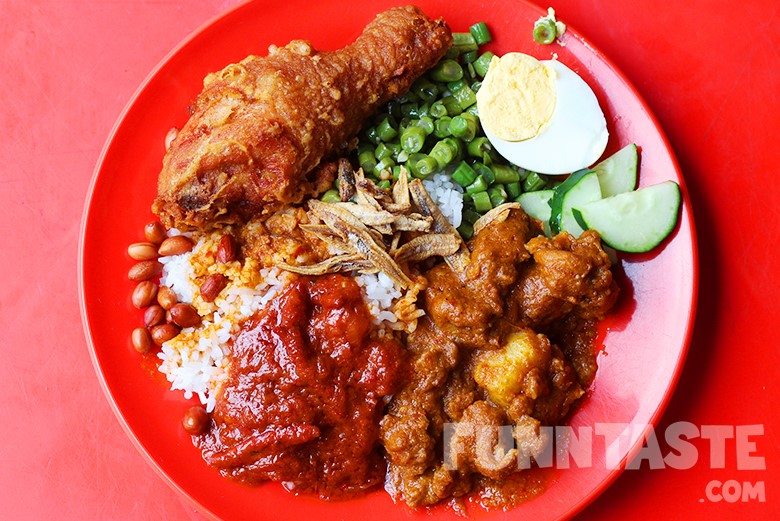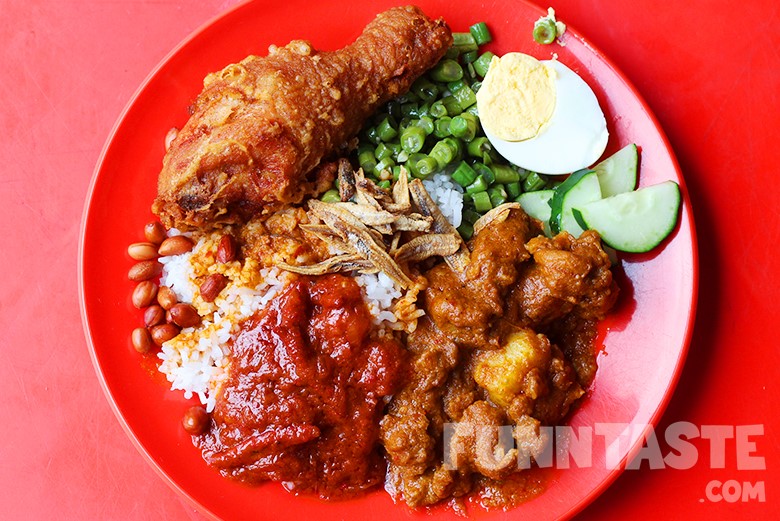 Despite not being big fans of Chinese-style nasi lemak, taste wise we are glad to say it was quite delicious. The coconut rice was quite fragrant and although the sambal was neither spicy nor sweet, it had a rich consistency and a good flavour.
The wild boar curry was absolutely delicious too!.It was meaty and tender and had a spicy fragrant in the curry gravy.
Verdict
Overall there was simply nothing bad to say about Peel Road Nasi Lemak. It tastes much like the conventional nasi lemak but with a little porky twist. The variety of side dishes can be a little overwhelming and the prices are fair due to it being a road side stall.
More Info
Peel Road Chinese Nasi Lemak (Near Sunway Velocity Mall)
88, Jalan Peel, Maluri,
55100, Kuala Lumpur
Cuisine: Malay-Chinese
Operating Hours: 2.30PM – 8.30PM, closed on Thursday & Friday
Read also: Brickfields Char Kuey Teow Stall @ Brickfields, Kuala Lumpur