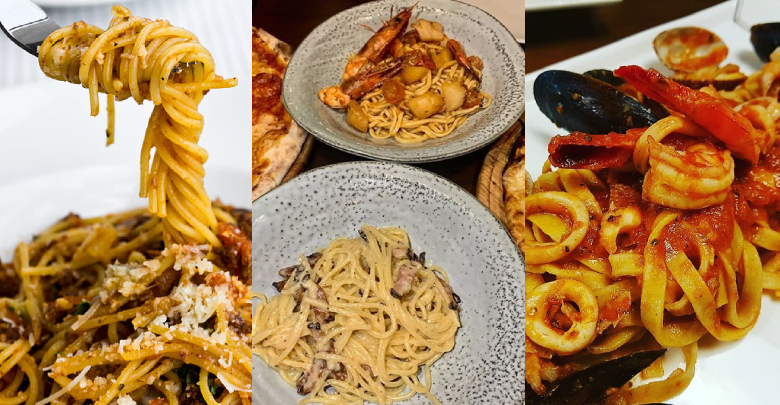 Feature Image Credit: fineartamerica.com, ms.amayzing, dinesh_mohankasi
With the inter-district travel restriction lifted, it's time to go food hunting again. This week we're going to introduce 10 amazing pasta spots. Whether you enjoy a classic Bolognese, carbonara or the layered goodness of lasagna, we can all agree that a plate of pasta checks all the boxes of comfort food: delicious and satisfying.
To help you save some time researching, we've dished some of the city's best spaghetti spots, from authentic Italian pasta, to food truck and budget one, these are 10 Amazing Pasta Spots You Absolutely Have To Try In The Klang Valley when the craving comes.
1. Rebel Pasta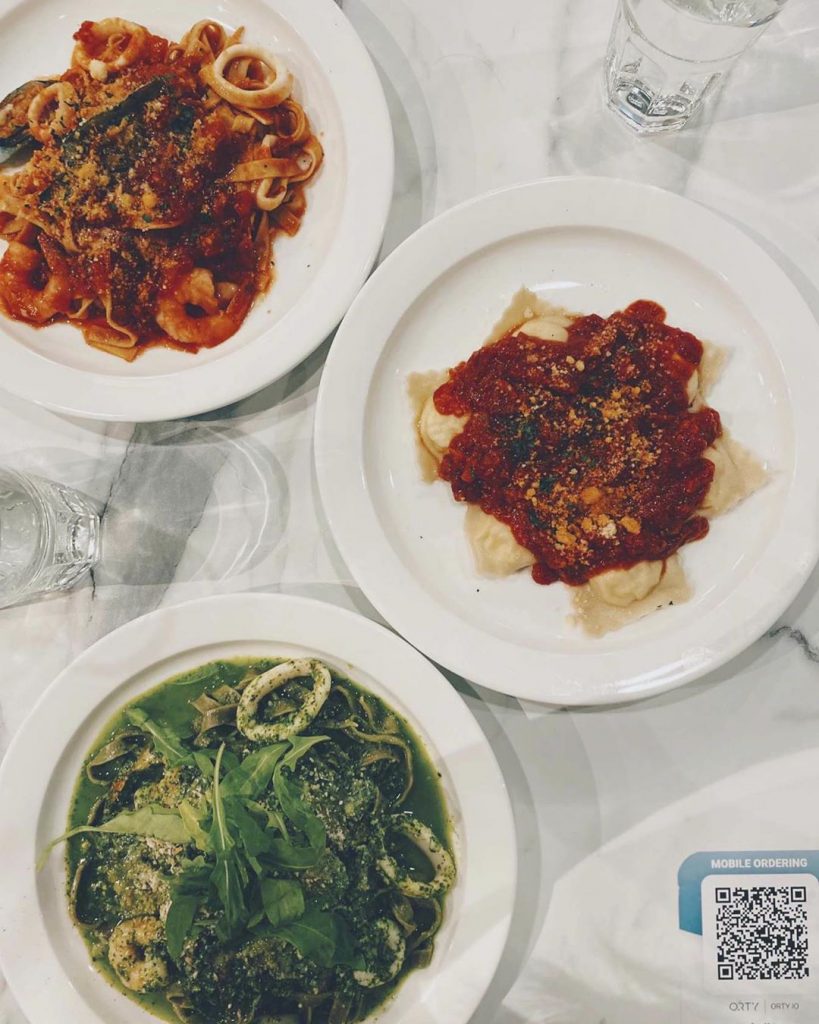 Image Credit: themelodychoi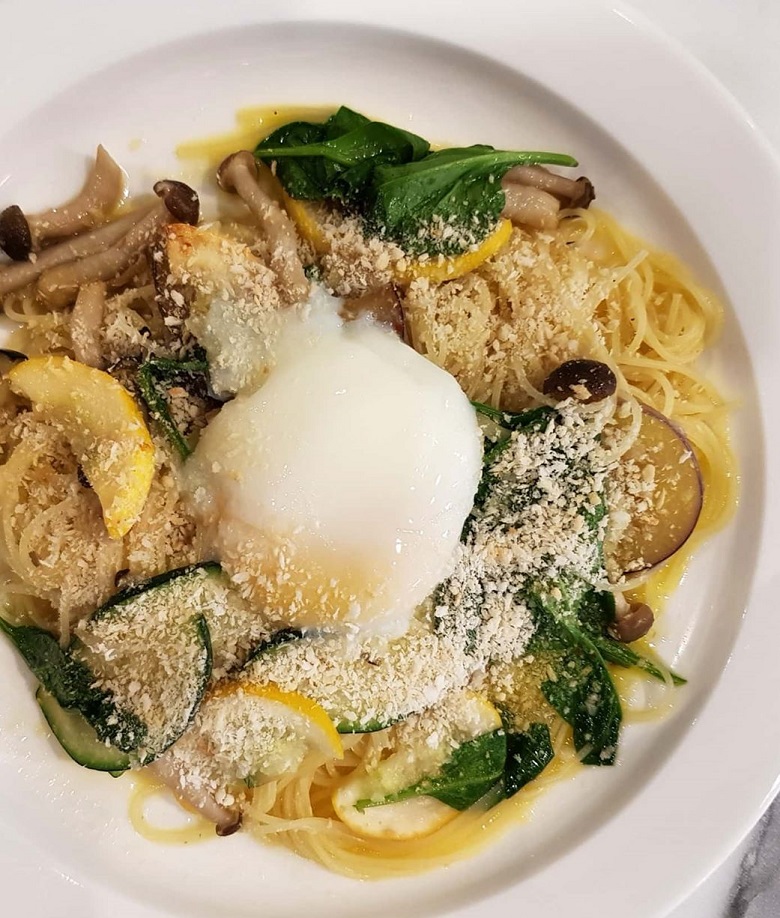 Image Credit: allieyee216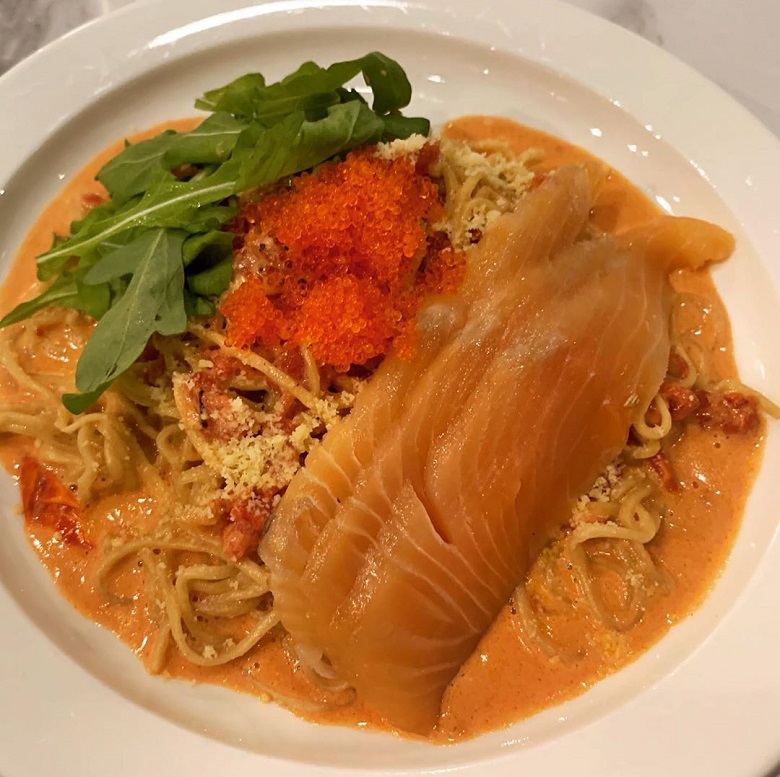 Image Credit: fujiman2020
If you're up for exciting and fun flavoured pasta, Rebel Pasta is ready to impress. The founder named it Rebel Pasta to remind us that things doesn't need to always go according to the norm. As such, the menu are not one would normally find in a traditional Italian restaurant. Matcha Pasta, Duck Rendang Pasta and Tom Yum Fettuccini, Rebel Pasta is definitely a spot for extraordinary pasta menu.
Address: 47G, Uptown 37, Jalan SS21/37, Damansara Uptown, Petaling Jaya
Opening Time: 11am – 9.30pm, daily
2. Rosso Pizza Wine Bar (Non Halal)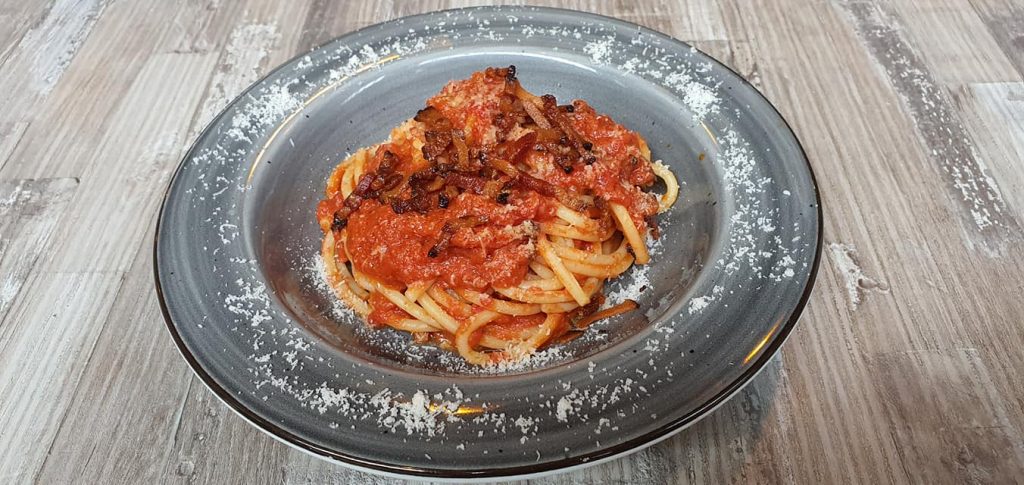 Image Credit: Rosso Pizza Wine Bar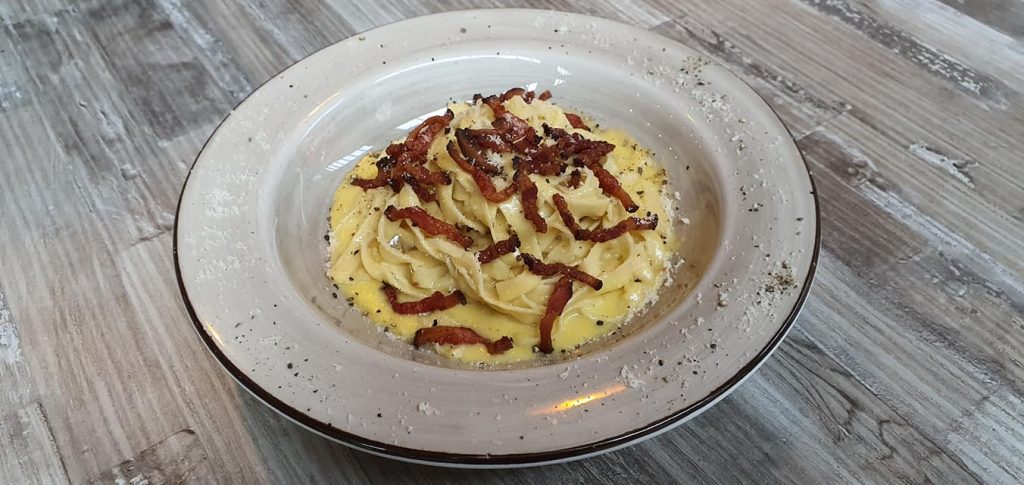 Image Credit: Rosso Pizza Wine Bar
With the restaurant founder originally from Rome, it's definitely worth trying out their selection of authentic Italian produce and specialties from The Eternal City. Located in Plaza Arkadia, Rosso Pizza Bar takes pride in its made-from-scratch pasta noodles and sauce. You can expect wide array of pasta dishes, from the classic Amatriciana, Carbonara to Al Nero Di Seppia.
Address: H-G-13, Plaza Arkadia, Desa ParkCity, Kuala Lumpur
Opening Time: 5pm – 1am, closed on Monday
3. Passione Ristorante Italiano (Non Halal)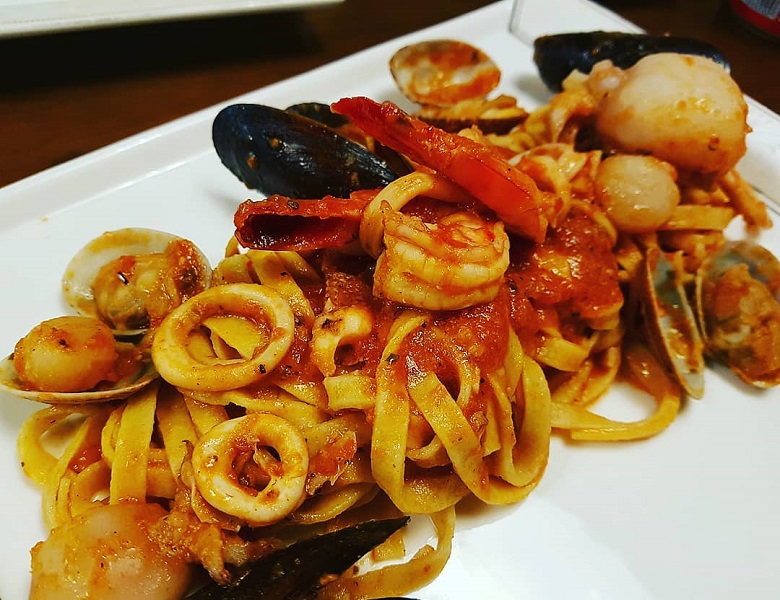 Image Credit: dinesh_mohankasi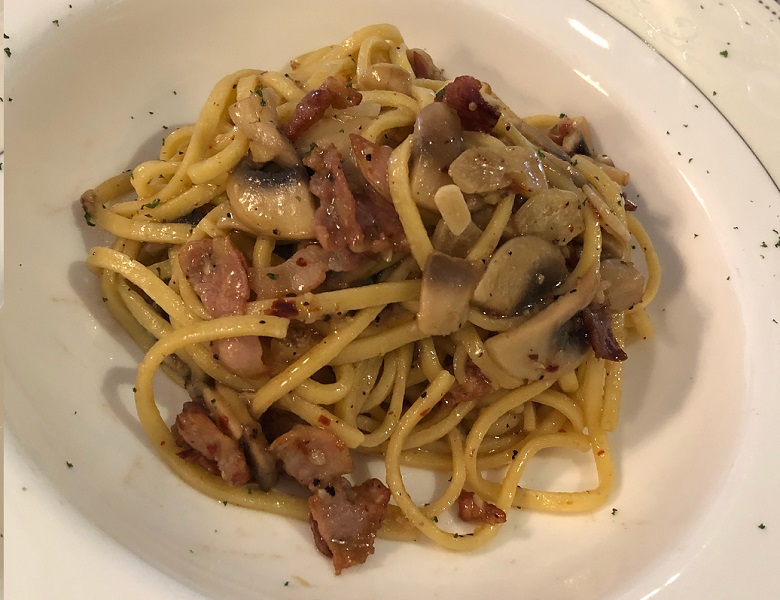 Image Credit: samhoi.my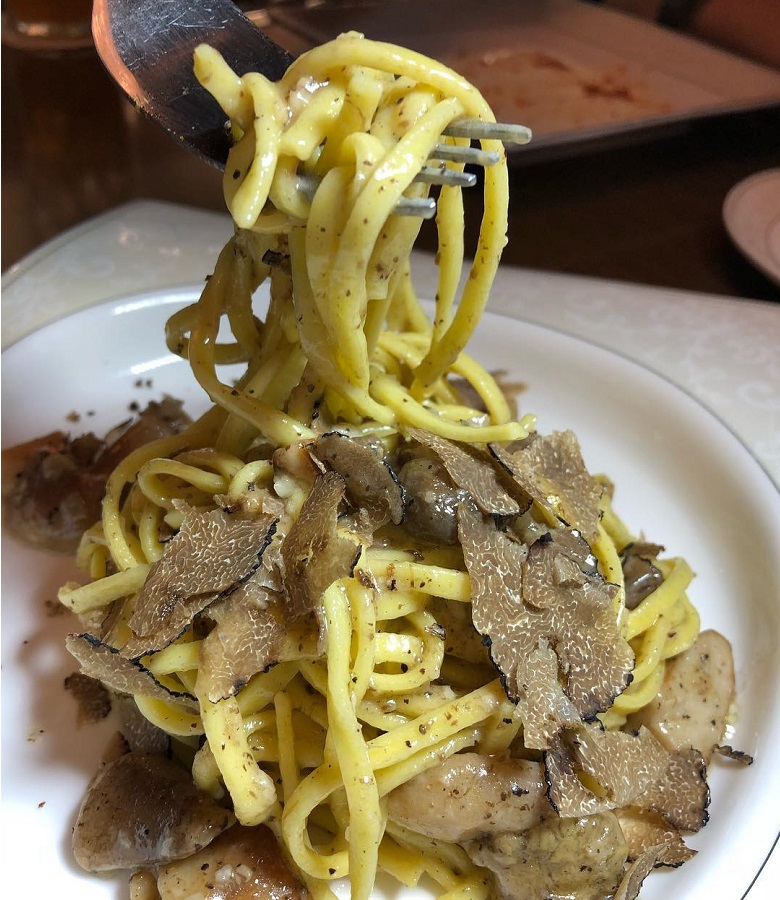 Image Credit: pureglutton
Passione Ristorante Italiano is located at the busy street of Sri Petaling F&B Hub. This non-halal Italian restaurant is one of KL's most popular Italian restaurants. It is a wonderful spot to bring a date for a romantic dinner, not only is the restaurant gorgeous but their authentic Italian style pasta is fantastic as well. Totally worth giving this place a try.
Address: No 19, Jalan Radin Bagus 9, Bandar Baru Seri Petaling, 57000 Kuala Lumpur
Opening Time: 1pm-2.30pm (Lunch) & 6pm-11pm (Dinner), closed on Tuesdays
4. Enoteca (Non Halal)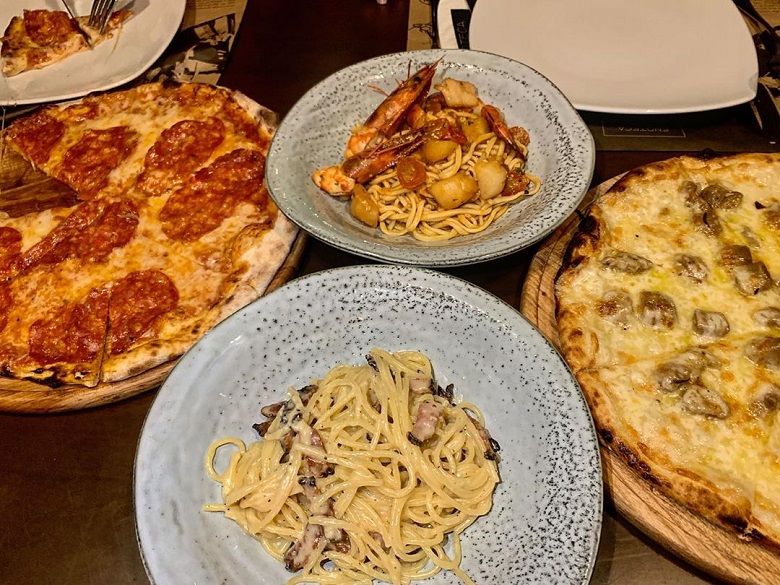 Image Credit: ms.amayzing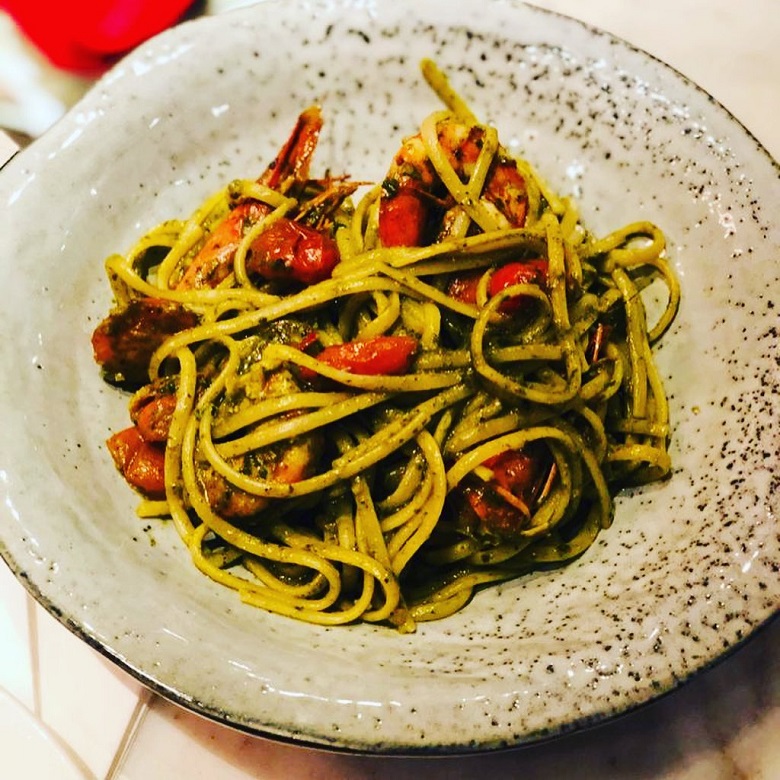 Image Credit: ms.ifood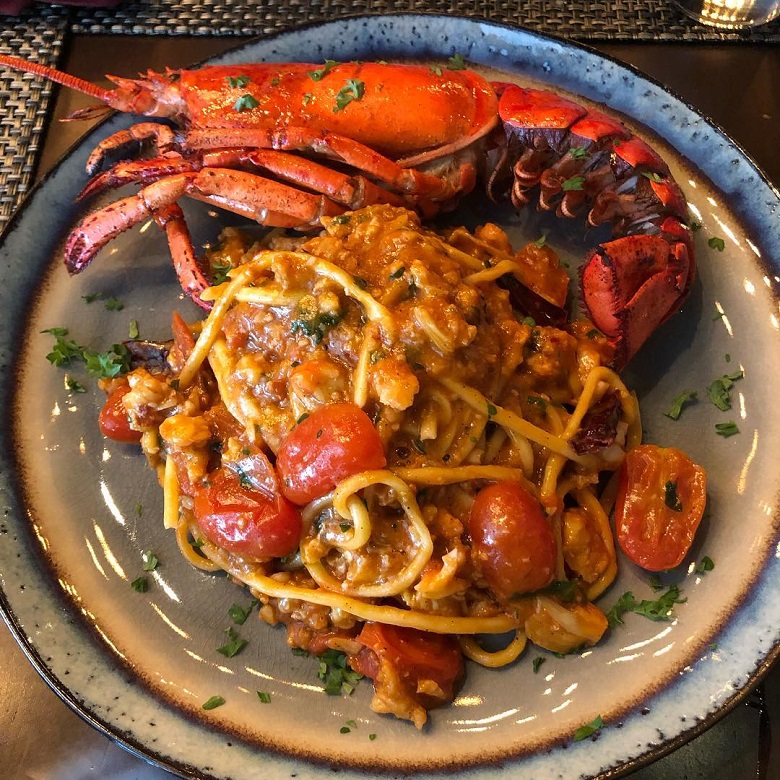 Image Credit: appleping77
Your love for wood-fired pizza, fresh spaghetti and traditional Italian pork shank will definitely be fulfilled at Enoteca Plaza Damansara. The establishment is true to its Italian flavours curated by the talented Chef Tomas, serving his signature dishes. Enoteca is an ideal restaurant for gatherings and celebrations or merely, a visit to satisfy your craving for delicious and authentic Italian food.
Address: 15 & 17, Plaza Damansara, Jalan Medan Setia 1, Bukit Damansara, 50490 Kuala Lumpur
Opening Time: 11am – 12am, daily
5. Basil Pasta House (Non Halal)
Image Credit: basilpastahouse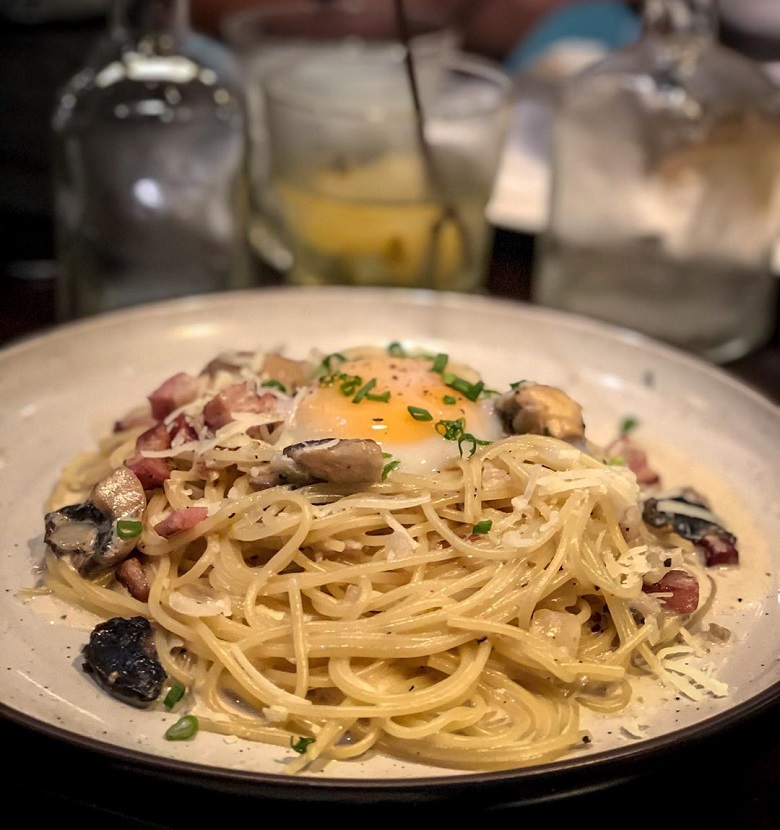 Image Credit: gexeng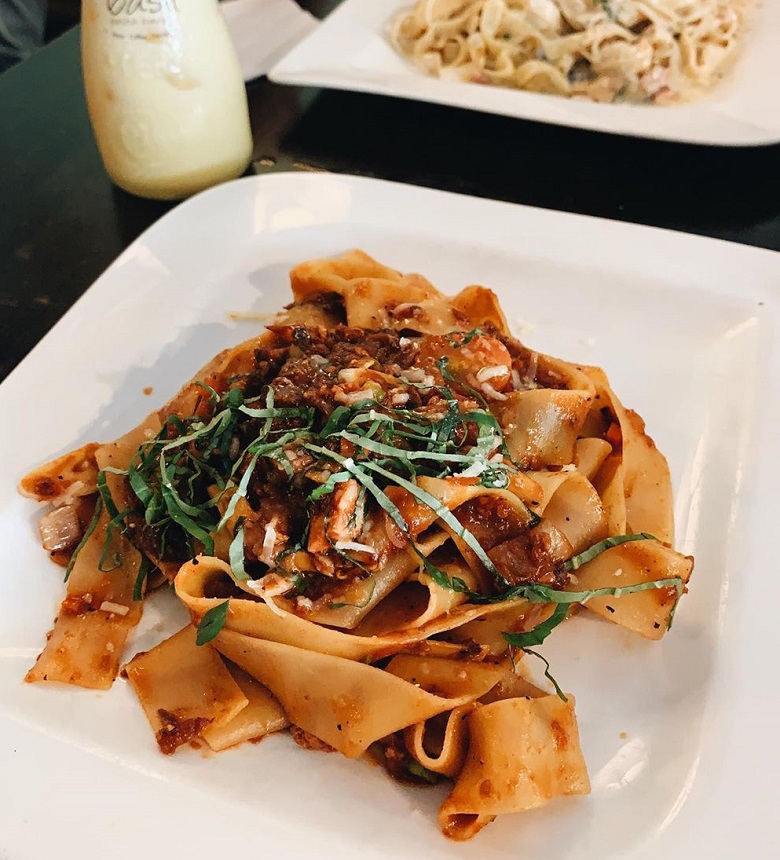 Image Credit: thenatashaeats
Okay, everyone does love authentic pastas and pizzas every now and then. But us being Malaysians, we tend to rojak mix everything, especially our taste in food. Basil Pasta House at Kuchai Lama is the ultimate fusion restaurant, serving curry spaghetti with pork chop and fusion pasta just to name a few. Basil Pasta House is a perfect place for you to explore your taste bud.
Address: 21, Jalan Kuchai Maju 6 Kuchai Entrepreneurs Park 58200 Kuala Lumpur
Opening Time: 12pm – 3pm, 4pm – 10pm (Mon-Fri), 12pm – 10pm (Sat-Sun), closed on Tuesdays
6. ZENZERO Restaurant & Wine Bar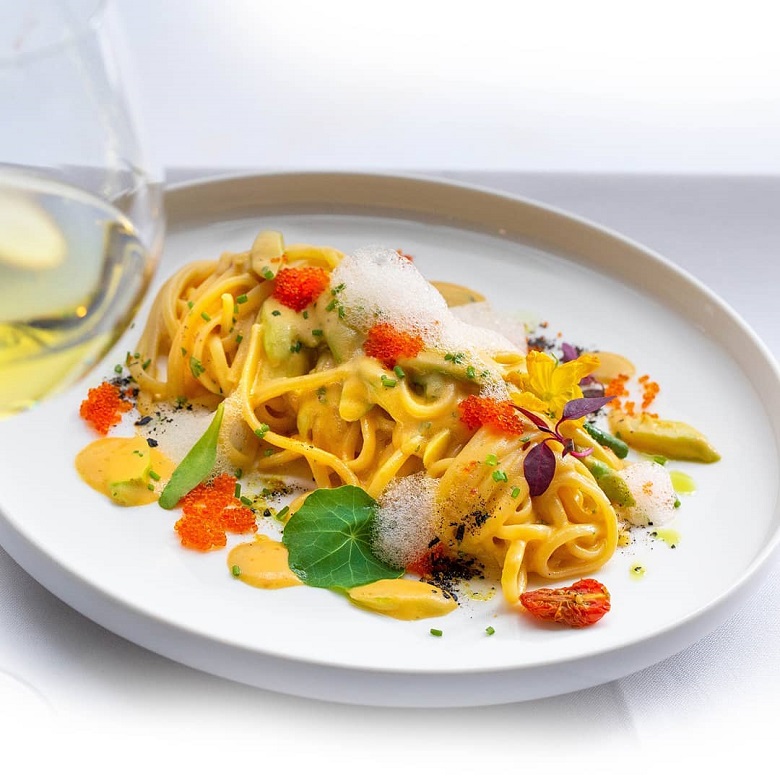 Image Credit: zenzero_restaurant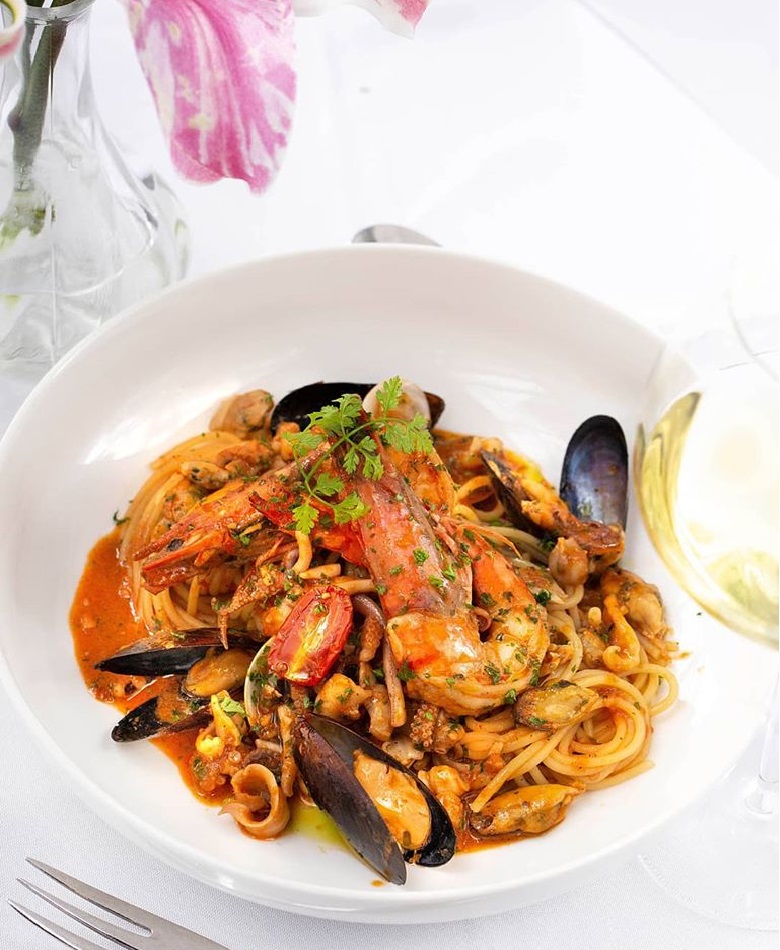 Image Credit: Zenzero restaurant & wine bar
The unfussy, modern and cozy atmosphere at Zenzero serves up authentic and refined Italian cuisine, all curated by renowned Italian chef Andrea Zanella. The menu at Zenzero changes seasonally with the goal of constantly providing guests the freshest ingredients and the best Italian cuisine experience. Also, compliment your perfect Italian meal with a plethora of fine Italian wine together with others from around the world.
Address: St Mary's Place – A09 Ground Floor, 1 Jalan Tengah, Kuala Lumpur
Opening Time: 12pm-late (Mon-Sun), 6pm-late (Sat)
7. Strato at Troika Sky Dining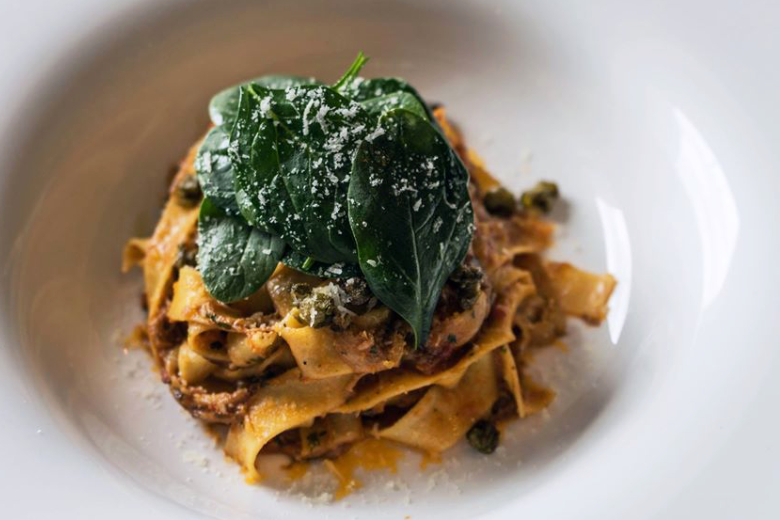 Image Credit: Strato at Troika Sky Dining
Image Credit: Strato at Troika Sky Dining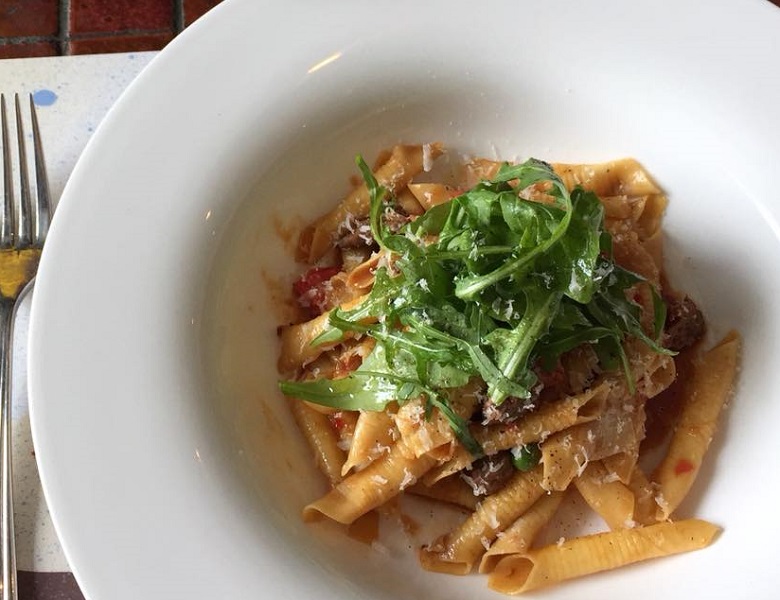 Image Credit: Strato at Troika Sky Dining
Troika Sky Dining's Italian restaurant, Strato serves up the best pizza and pasta accompanied with an industrial themed interior design and of course the top view of KL City. Everything in their menu is refreshingly different, yet never forgetting its origin. For one, they are taking pizzas and pastas to the next level by upgrading its classics like the bolognese and carbonara with the addition of high-end ingredients.
Address: Level 23A, Tower B, The Troika, 19 Persiaran KLCC, Kuala Lumpur
Opening Time: 12pm-3pm, 6pm-11pm, daily
8. La Risata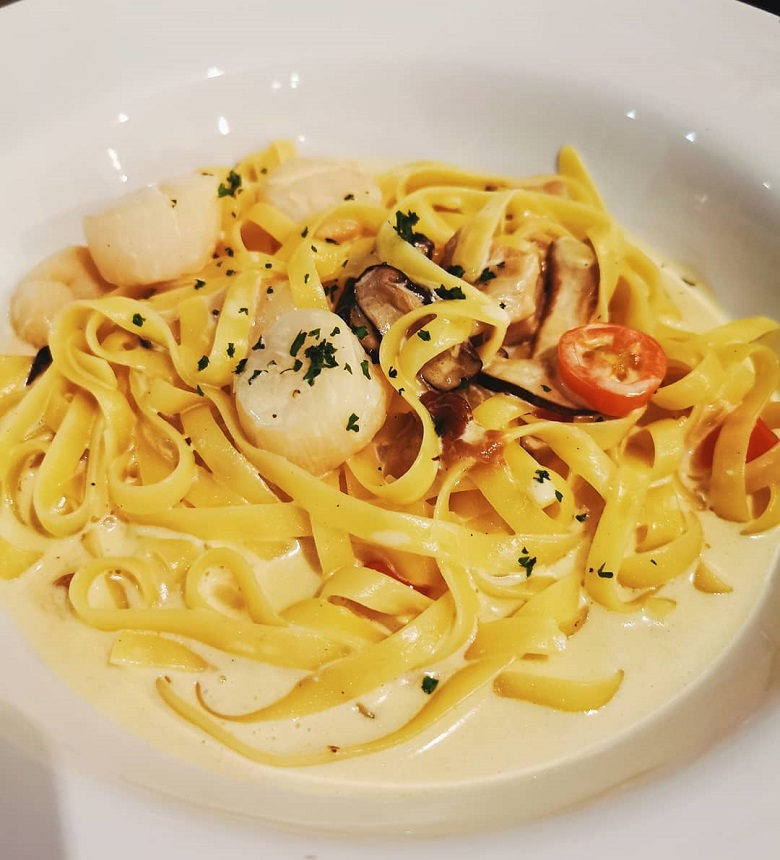 Image Credit: nicolechewed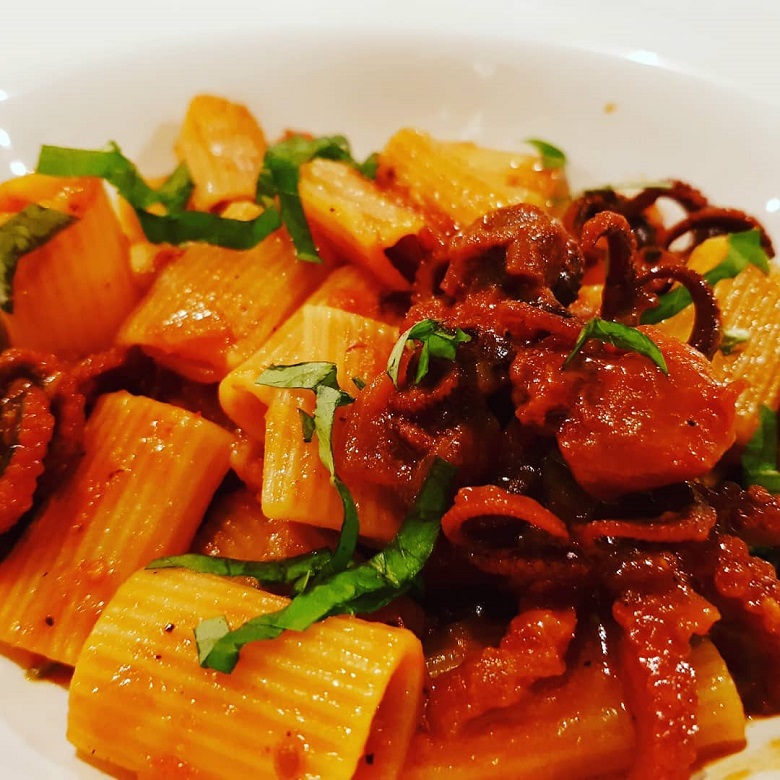 Image Credit: eatateeat80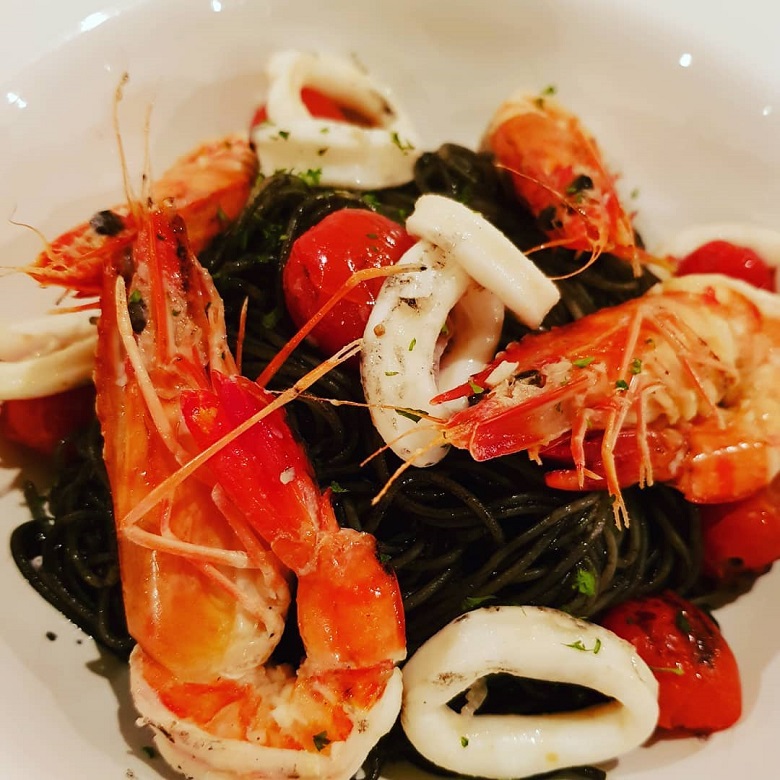 Image Credit: eatateeat80
La Risata is one of the well known restaurants that serves you delicious and authentic Italian cuisine. The establishment first opened its doors 21 years ago in Ampang offering a casual dining spot that serves up great meals. La Risata gives you a casual and rustic feel into their interior decor, features an open kitchen and value for money dining experience. If Ampang is a little far from you, do check them out at their Bukit Damansara branch.
Ampang: 16, Persiaran Ampang, Desa Pahlawan, Kuala Lumpur
Damansara: 128, Jalan Kasah, Medan Damansara, 50490 Kuala Lumpur
Opening Time: Lunch : 12pm – 2.30pm, Dinner : 6.30pm – 10.30pm, daily
9. The Humble Food Company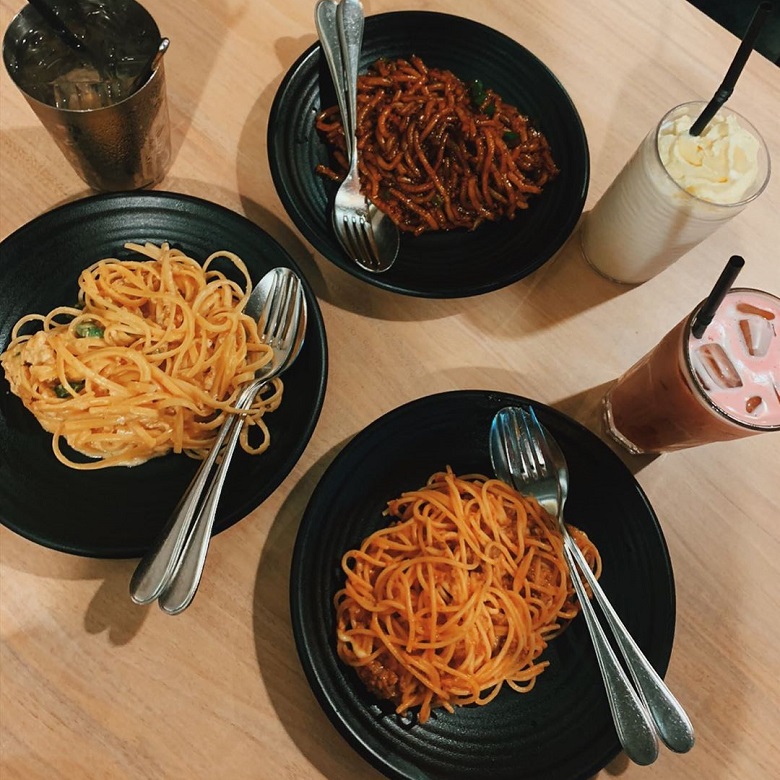 Image Credit: ahjumma_cooking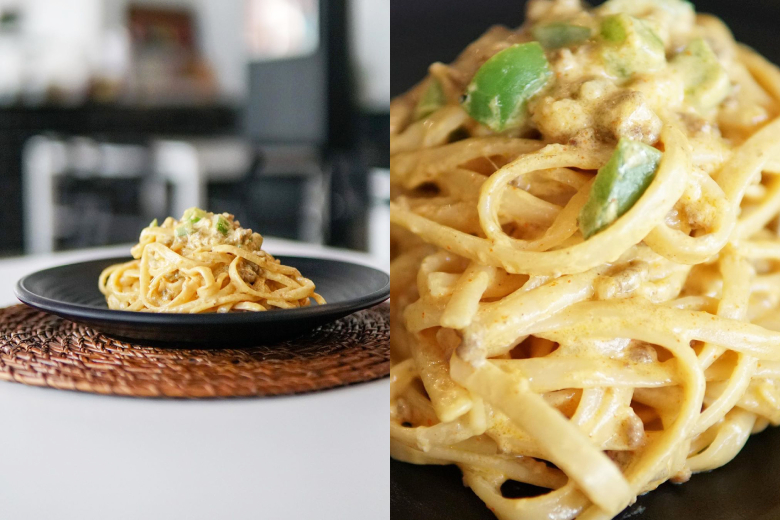 Image Credit: humblechefmalaysia
From a simple food truck roaming around the streets of Kuala Lumpur to having four outlets, The Humble Chef has really come a long way. Humble Chef continues to serve up a wide range of savoury pastas, breads and soups with prices ranging from only RM3 to RM10. Not feeling like having pasta that day? They do serve a number of fusion foods like Fried Laksa and Lamb-stuffed Omelette if you do feel adventurous that day. The place tends to fill up pretty quick so getting there right at their opening times is highly recommended.
Damansara Perdana: 39-1, Jalan PJU 8/5a, Damansara Perdana, 47820 Petaling Jaya, Selangor
Desa Pandan:12-G, Jalan 4/76c, Desa Pandan, 55100 Kuala Lumpur, Wilayah Persekutuan Kuala Lumpur
Opening Time: Lunch : 11am – 11pm daily
10. ANTE Kitchen & Bar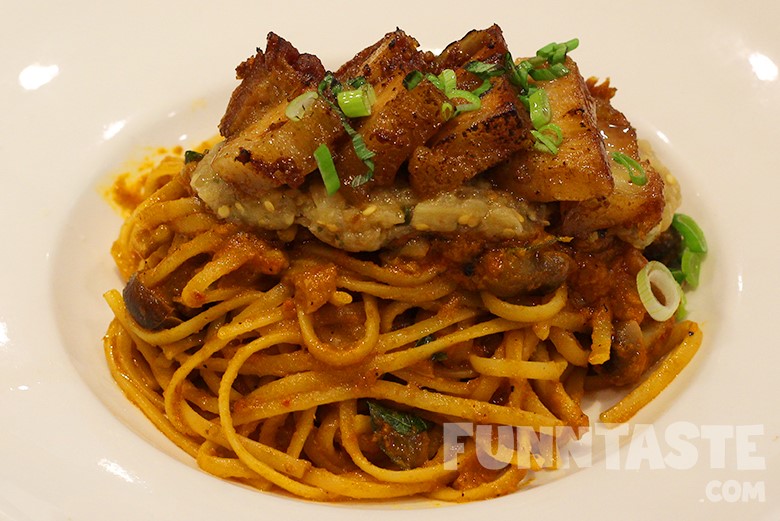 Image Credit: Fun N' Taste
ANTE is popular for their signature pork chop, but they do serve amazing pasta too. Craving something different? They also serve Curry Char Siu Pasta. As its name implies, it's a pasta dish cooked with curry, ANTE's own house made roasted pork and melted eggplant.
Address: Lot F346, First Floor, Rainforest, New Wing, One Utama Shopping centre. 1, Lebuh Bandar Utama, 47800 Petaling Jaya, Selangor
Opening Time: 10am – 10pm, daily
11. Michelangelo's Italian Restaurant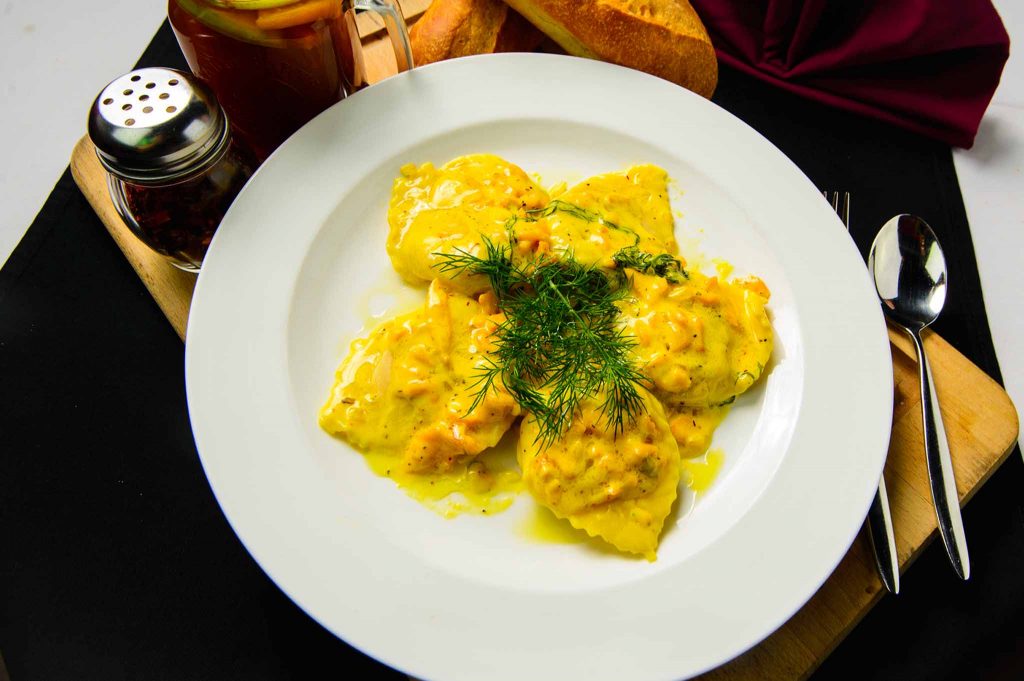 Image Credit: Michelangelo's Restaurant & Bar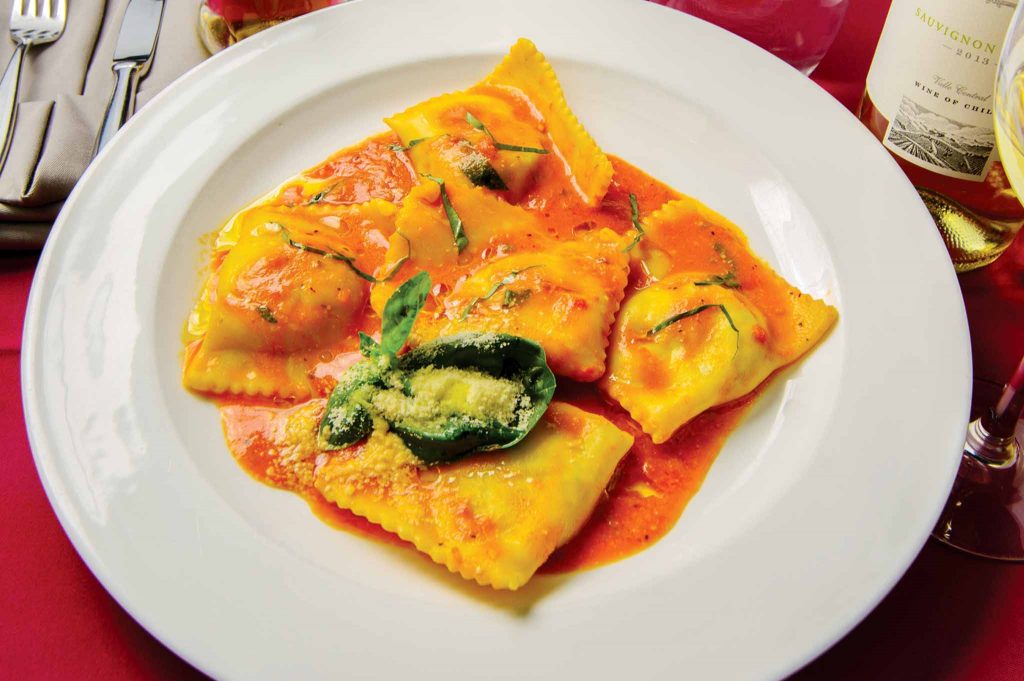 Image Credit: Michelangelo's Restaurant & Bar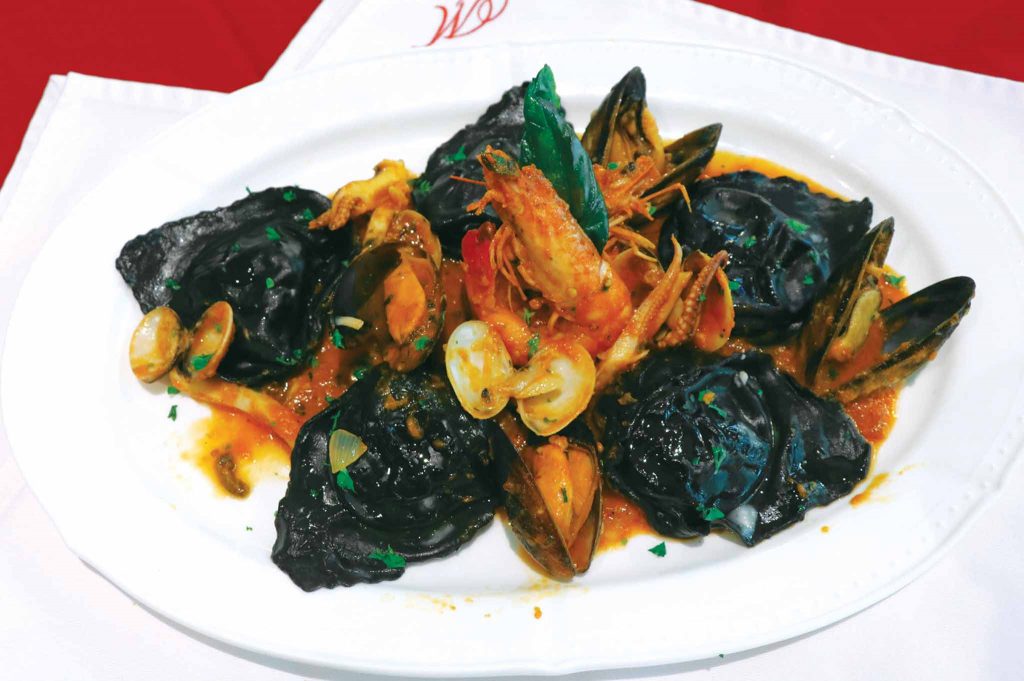 Image Credit: Michelangelo's Restaurant & Bar
Upon entering Michelangelo's, you will be greeted with intricate artwork and sculptures pay tribute to Italian history. Pair that with the attentive service by the trained staff, and you'll find yourself transported into an environment that resembles authentic Italian dining. Michelangelo's offers to die for pasta, which is hand made from scratch daily, under supervision by Chef Paolo Pala, who hailed from Orroli, located at west of Italy.
Address: Pavilion Kuala Lumpur, C3-04-00, 168, Jalan Bukit Bintang, 55100 Kuala Lumpur
Opening Time: 11am – 12am, daily
Also Check Out: This New Home & Lifestyle Store In Subang Jaya Sells All Daily Essentials For Only RM2.10
–
Join our Private Facebook Group and share your passion for food and places around Malaysia with our community. We regularly post about hidden gems, places to explore, attractive promos and new food to try.
Click on the picture below and join our Facebook Group today.