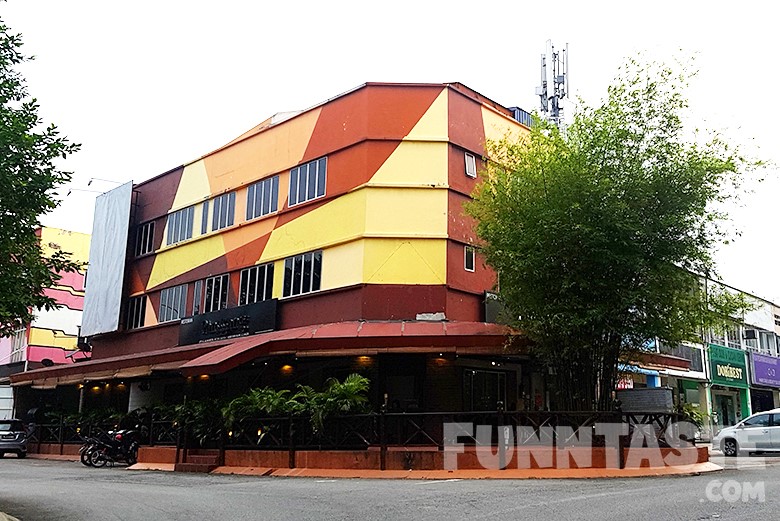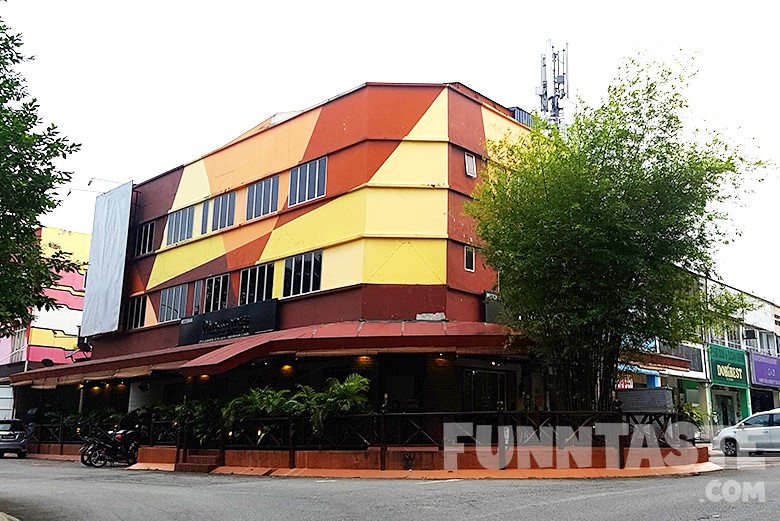 Panggang is a new Malay restaurant in Seksyen 17, Shah Alam. A couple of places of interests nearby include the Government Hospital Shah Alam, i-City and Universiti Teknologi MARA. Hence it's no surprised they are a popular venue for families and students to have a meal.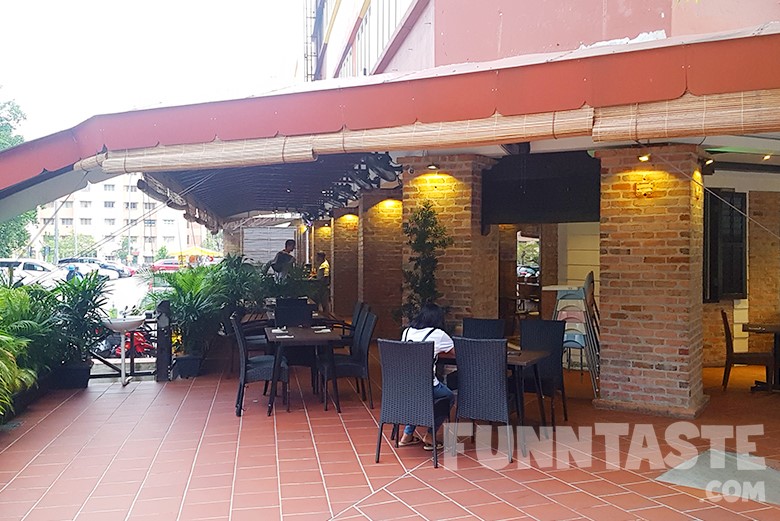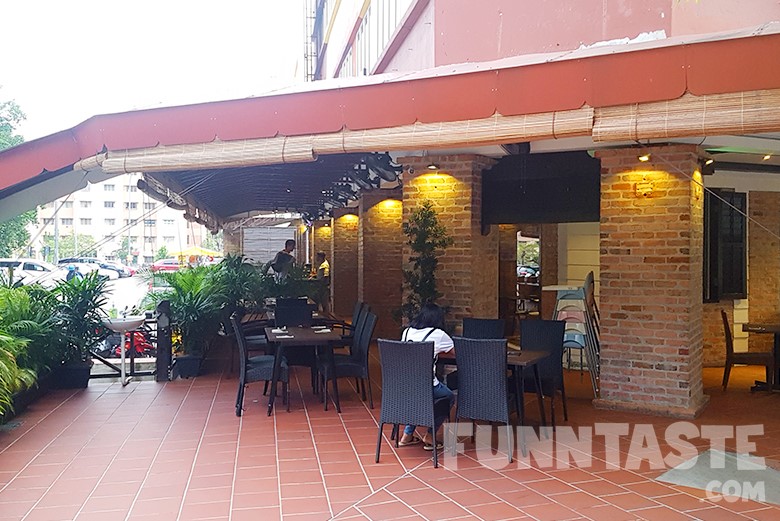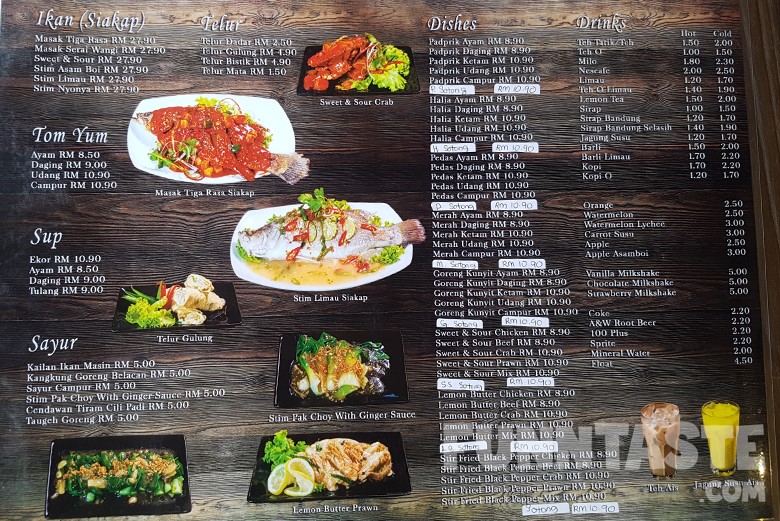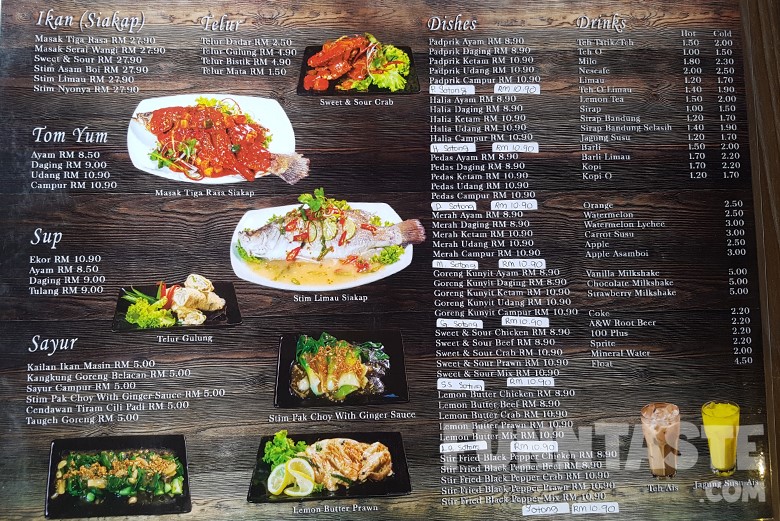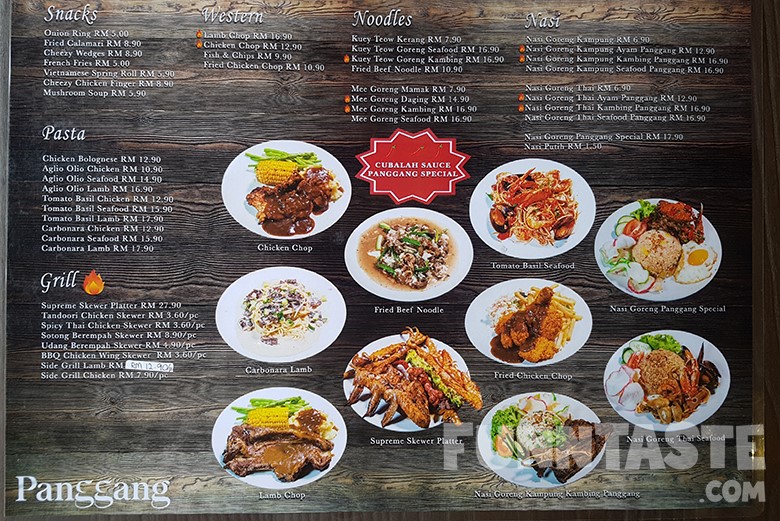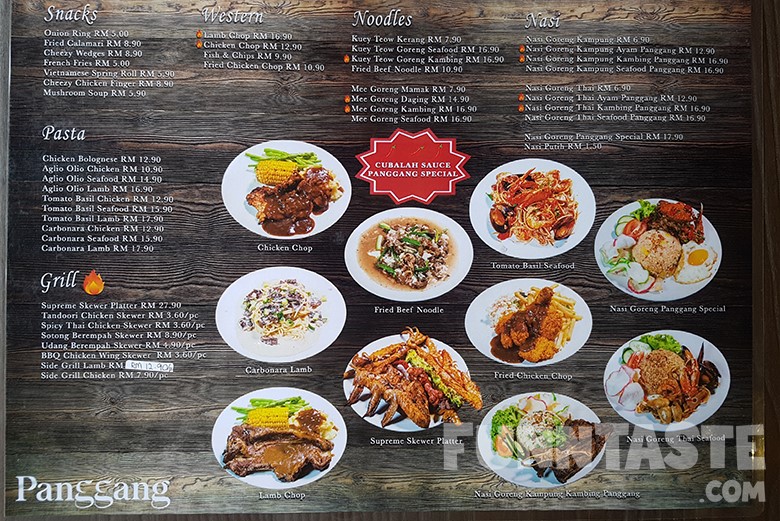 They specialize in BBQ grilled food and Thai Fusion as their menu offers everything from  BBQ Combo dishes to western food like chicken chop, lamb chop, pasta and other local rice and noodle dishes. Among all, their specialty is grilled meat which is a must order for first timer.
Every grilled meat dishes are made upon order to keep the meat tender and juicy. Panggang uses charcoal stove to grill their meat which makes a significant different as it gives out a smoky flavour which can't be replicated with gas stove.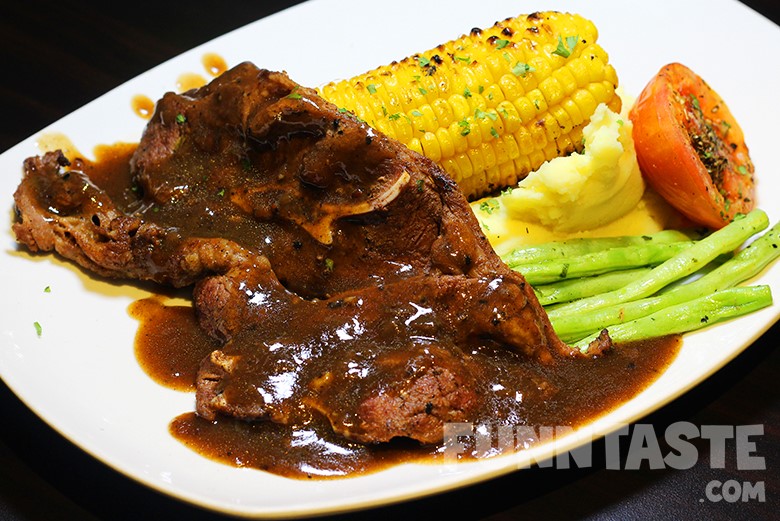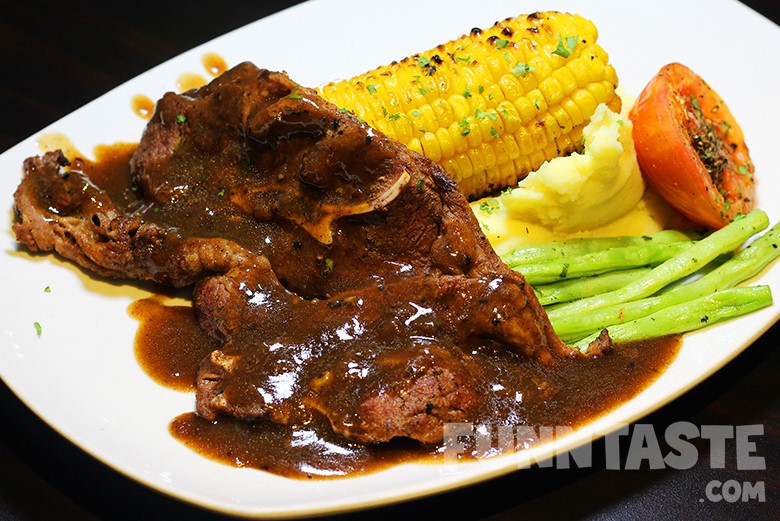 Lamb Chop @ RM16.90 is one of Panggang best seller which is grilled upon order and topped with black pepper sauce. While we were satisfied with the flavours of the lamb, we were pleasantly surprised at the price tag.
Price vs portion was quite reasonable especially when compared to Kuala Lumpur's standard.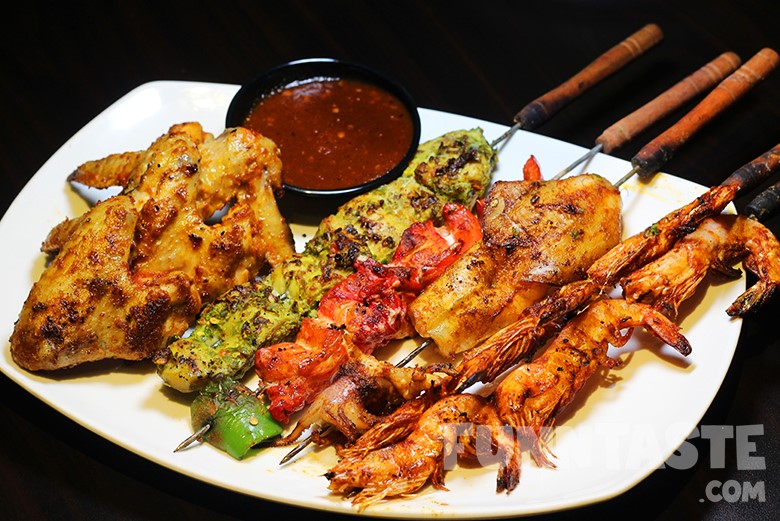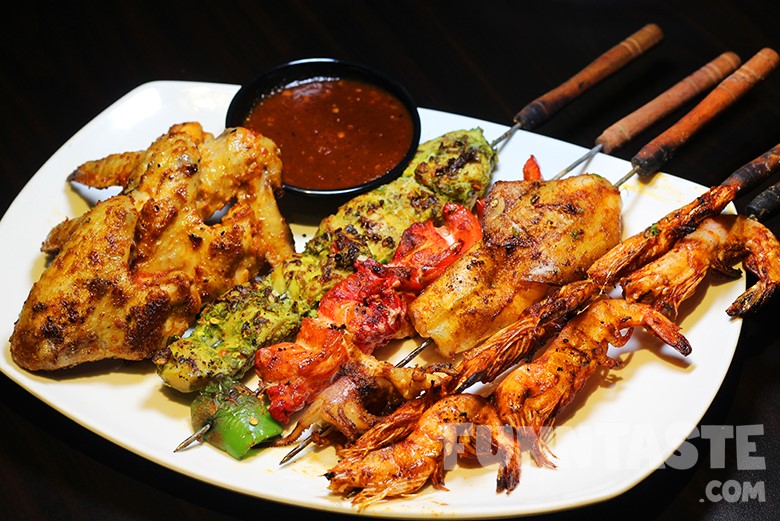 The Supreme Skewer Platter @ RM27.90 is a combination of different meats. They are chicken wings, squid, cuttlefish, and prawns. This could be shared comfortably among three or more people.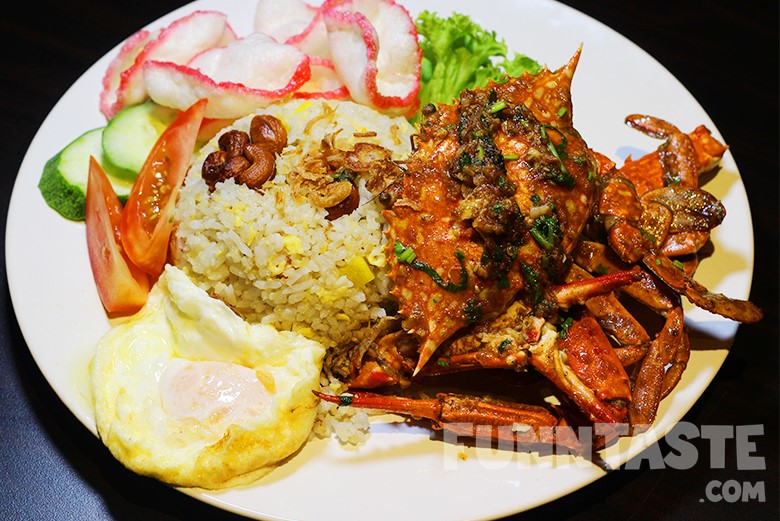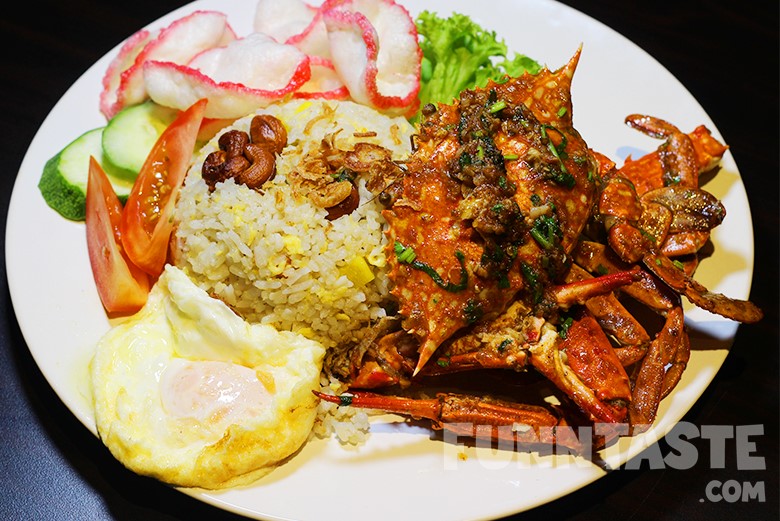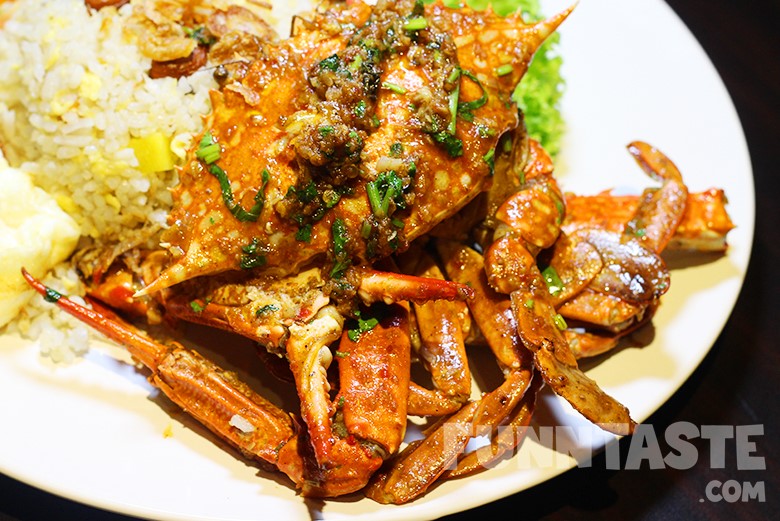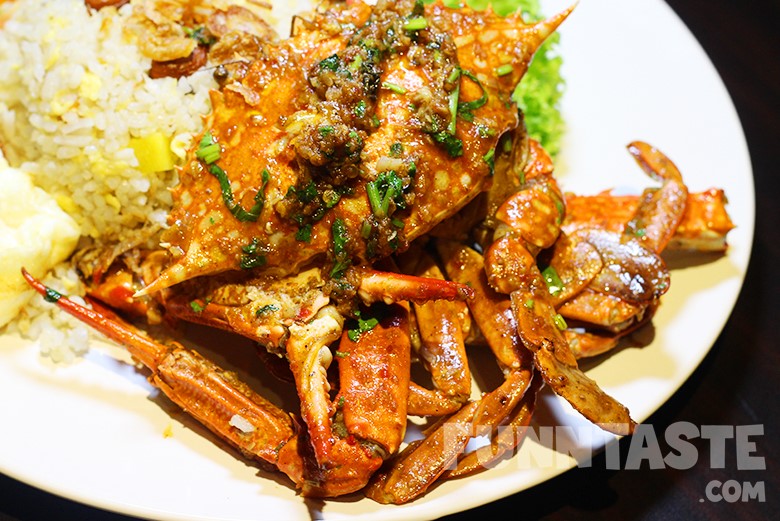 If you can't live without rice, the Nasi Goreng Panggang Special @ RM17.90 would likely satisfy your palette. This dish comes with a generous amount of topping and one entire crab. Needless to say, it is ridiculously cheap and taste wise was quite enjoyable.
Panggang Thai Fusion menu also offers a wide variety of sharing dishes including fish, vegetable, soup, seafood, poultries and more. This is more ideal for those coming in bigger groups.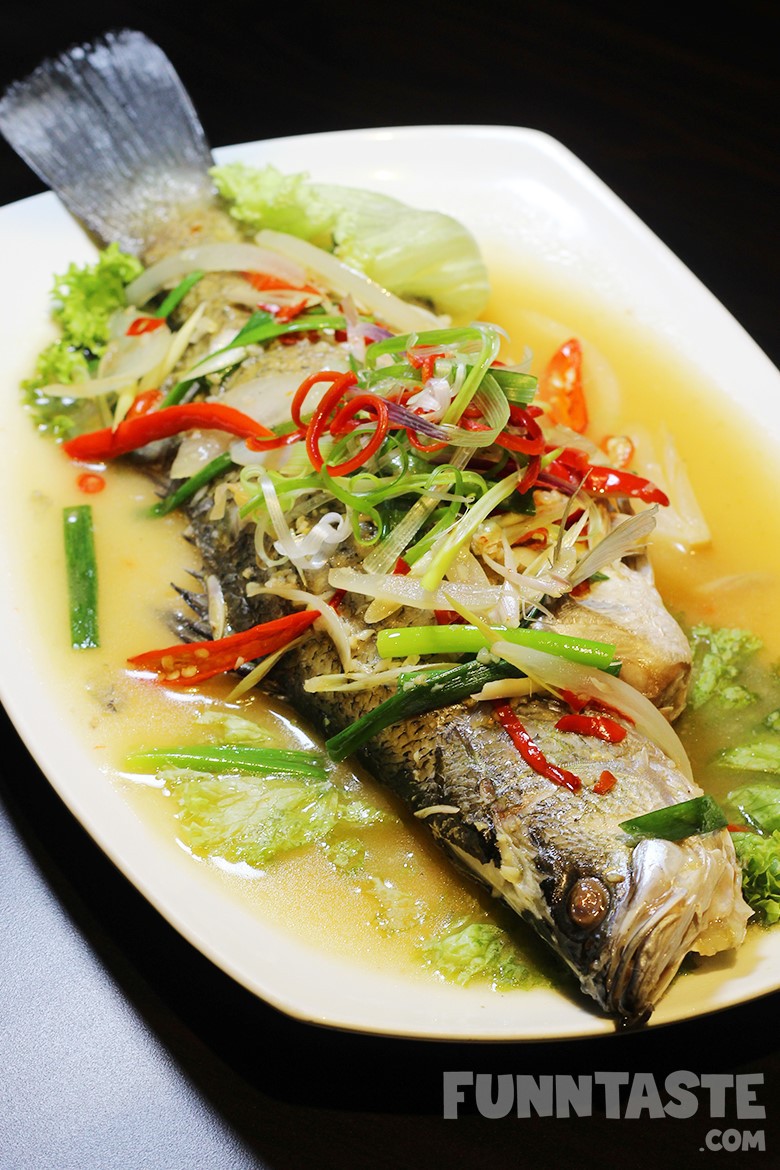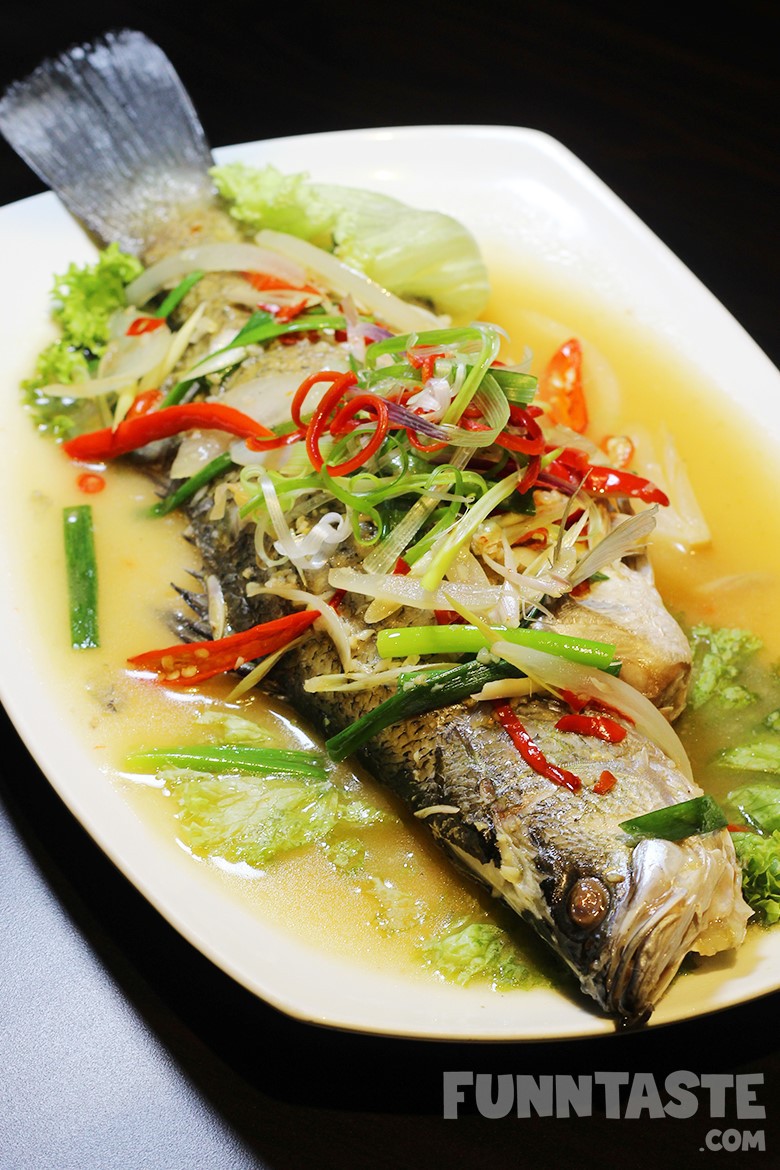 First time diners should definitely try their signature Stim Limau Siakap @ RM27.90 (600g ~ 800g). We reckon a portion like this could be shared comfortably among 3 people.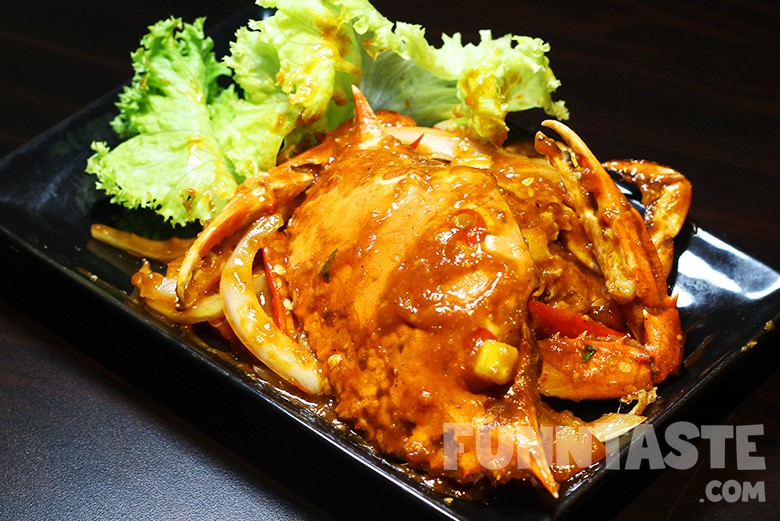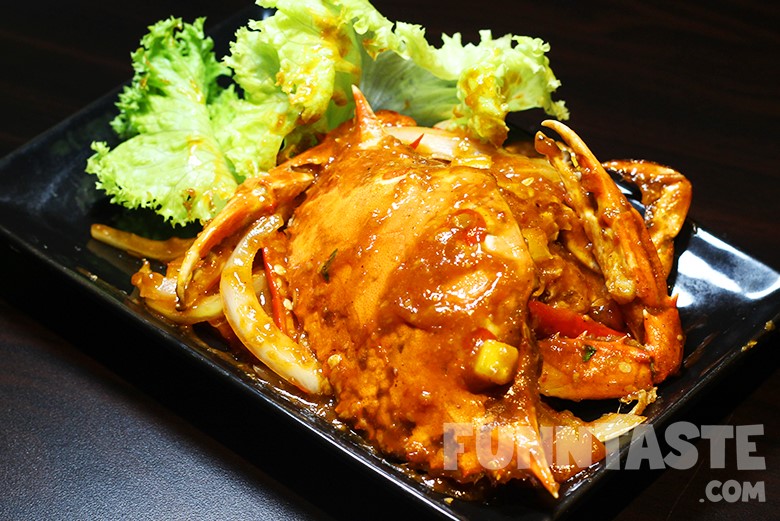 But if you are looking for something smaller you won't go wrong with their Sweet & Sour Crab (RM8.90) – it was super cheap, appetizing to be enjoyed with rice.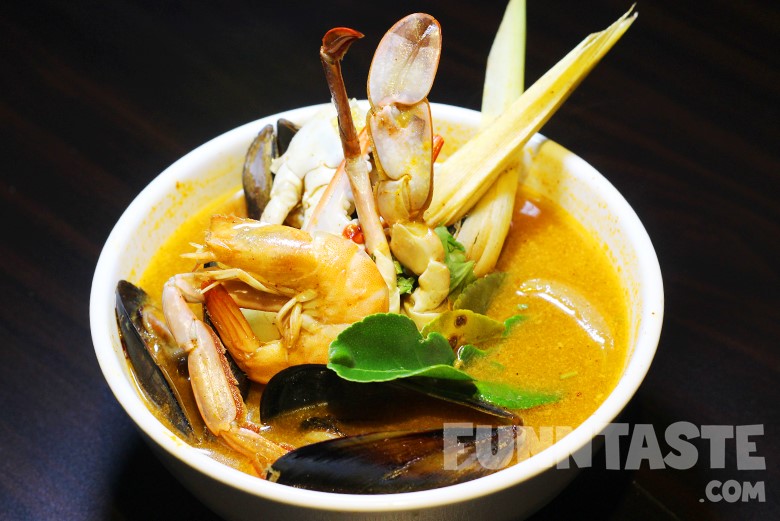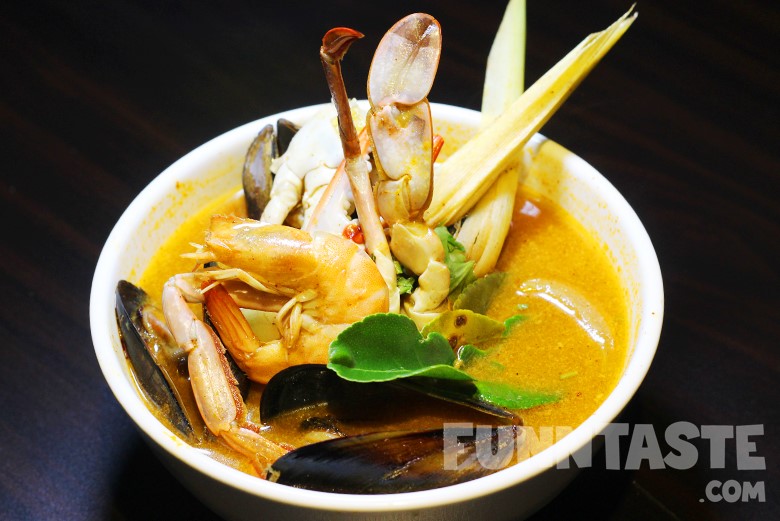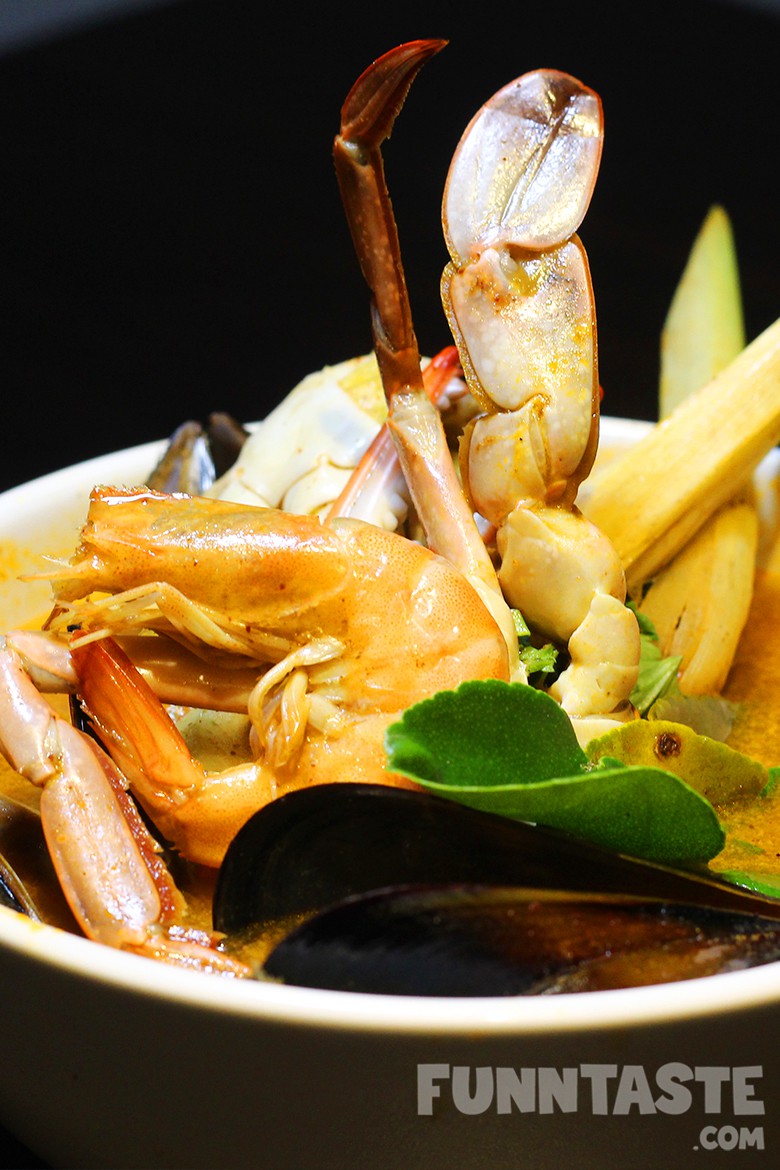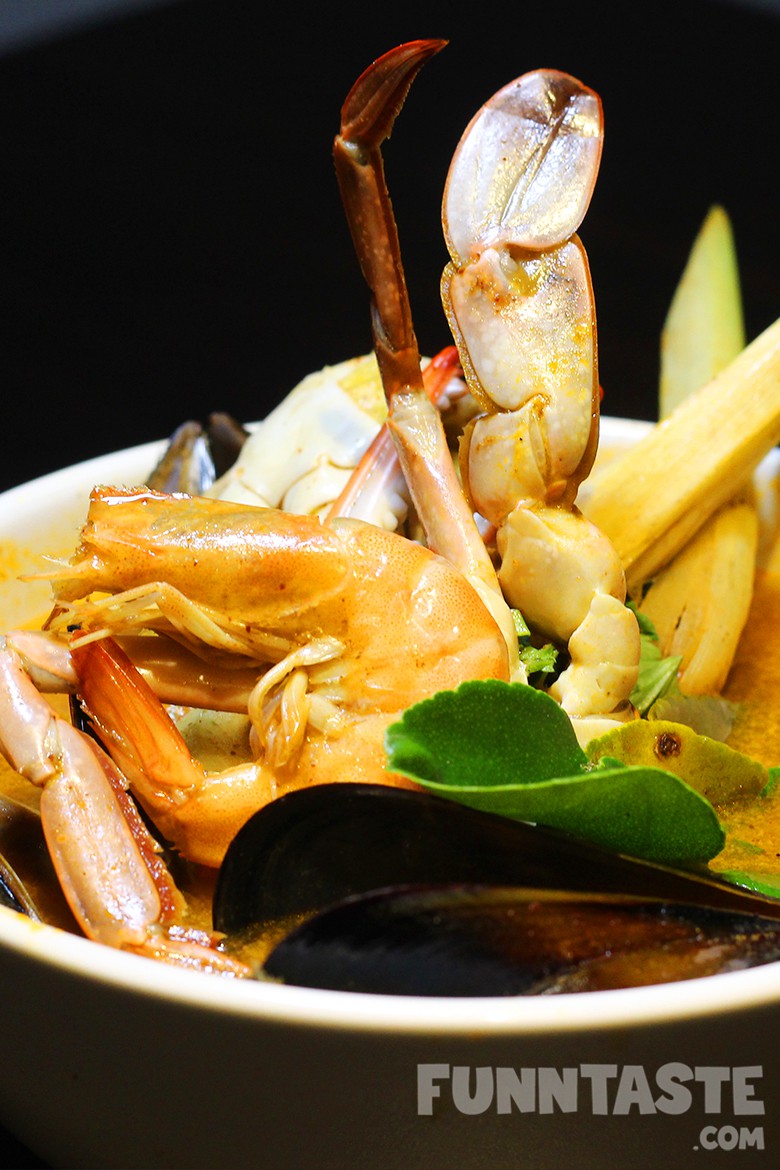 The Tom Yum Udang @ RM10.90 tasted quite similar to Malay-style with a rich and aromatic flavour. It is punishingly spicy too. And will likely not be suitable for those who have low heat tolerance.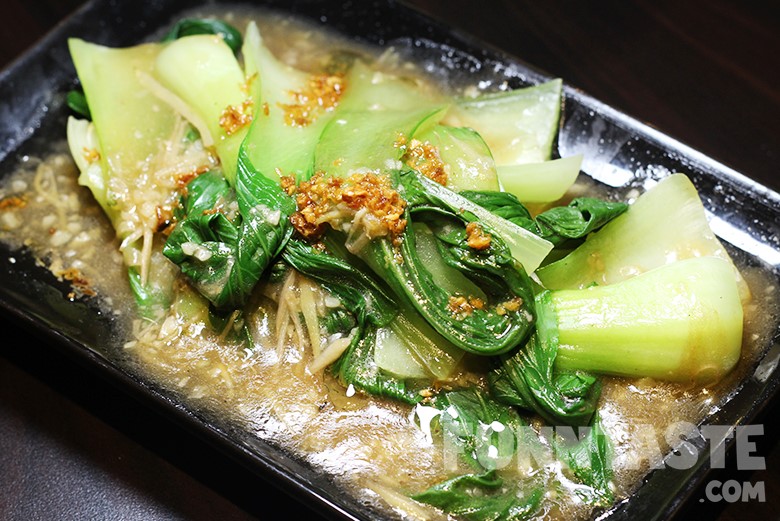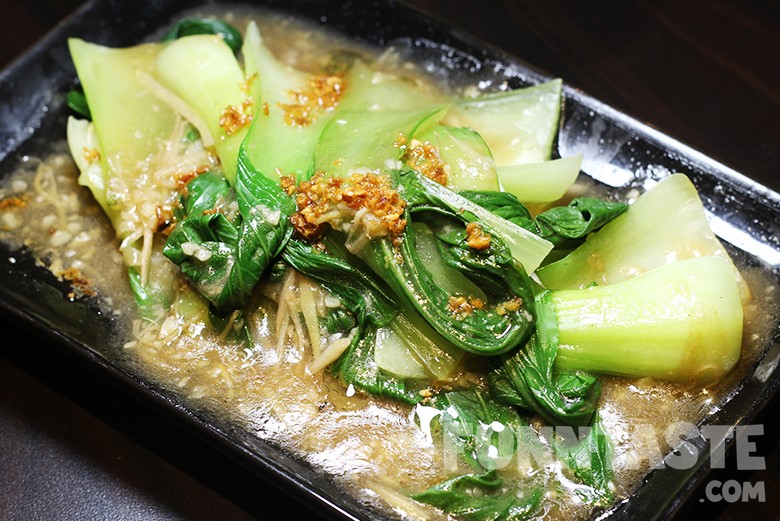 Stim Bak Choy With Ginger Sauce (RM5.00)
This article is written in collaboration with Panggang BBQ
More Info
Panggang BBQ
Lot2-G, Jalan Kristal AR7/AR,
Seksyen 7 Shah Alam
Operating Hours: 6.00PM – 12.00AM