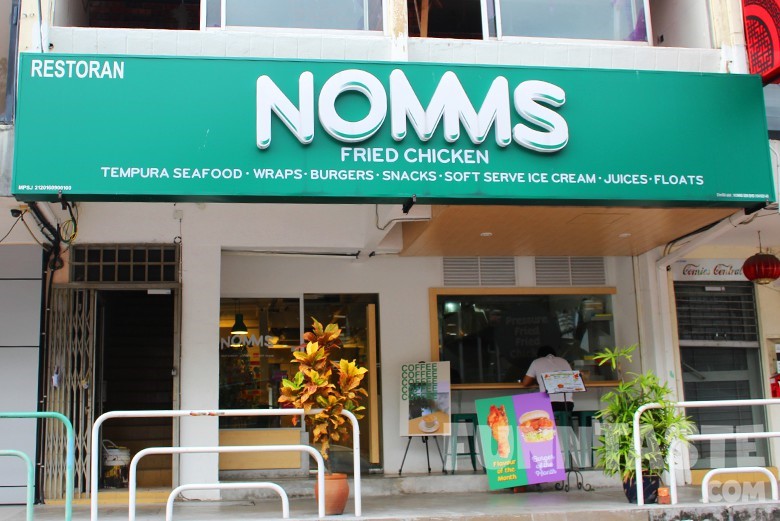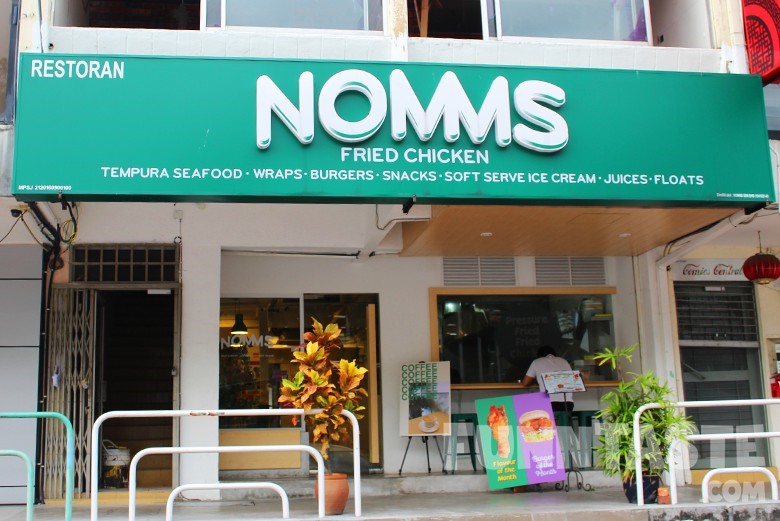 If you frequently visit SS15 area in Subang Jaya, you'd probably come across Nomms. This fried chicken joint opened about 2 years ago and aims to serve the best fried chicken in town. Being regular diners of Nomms, we personally felt this eatery is highly underrated and deserves your attention, especially if you're a fan of fried chicken.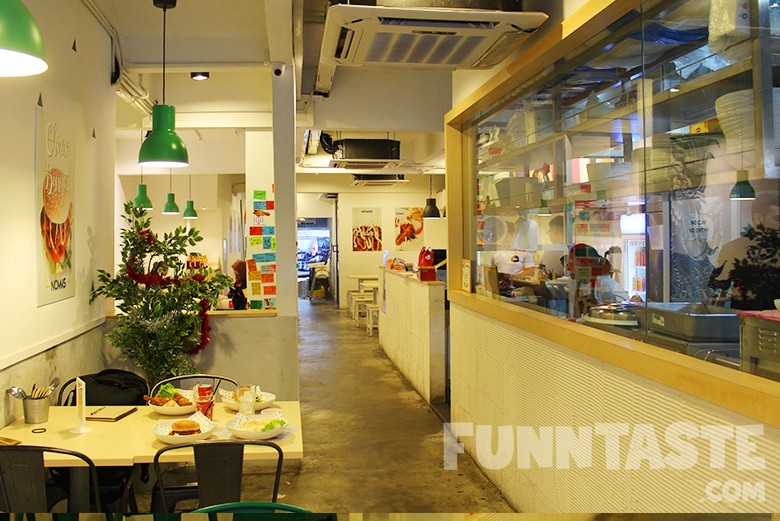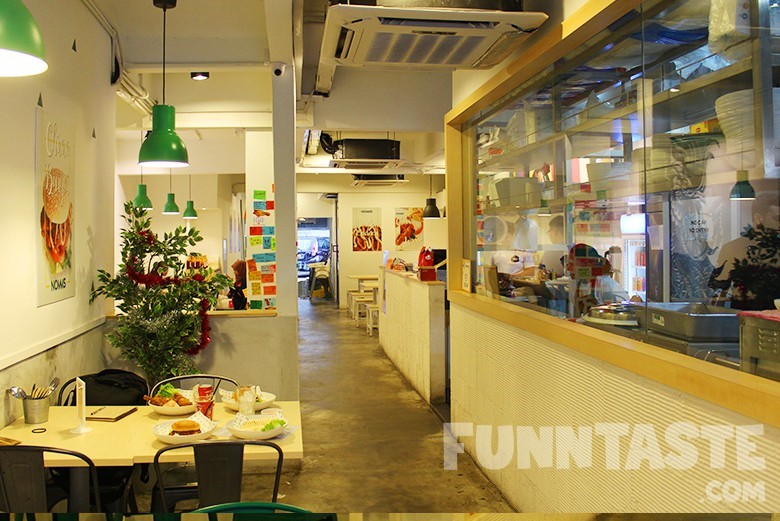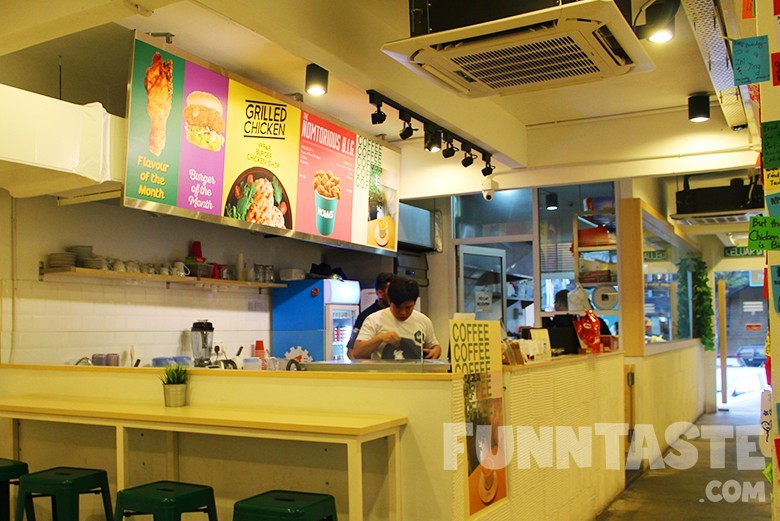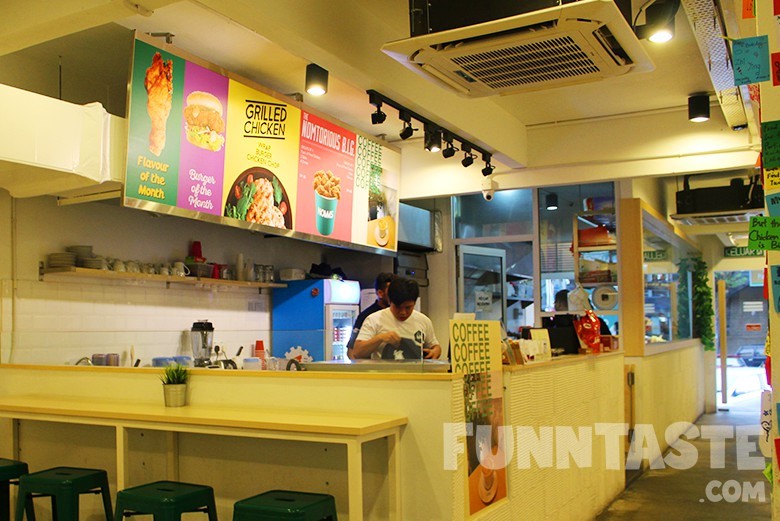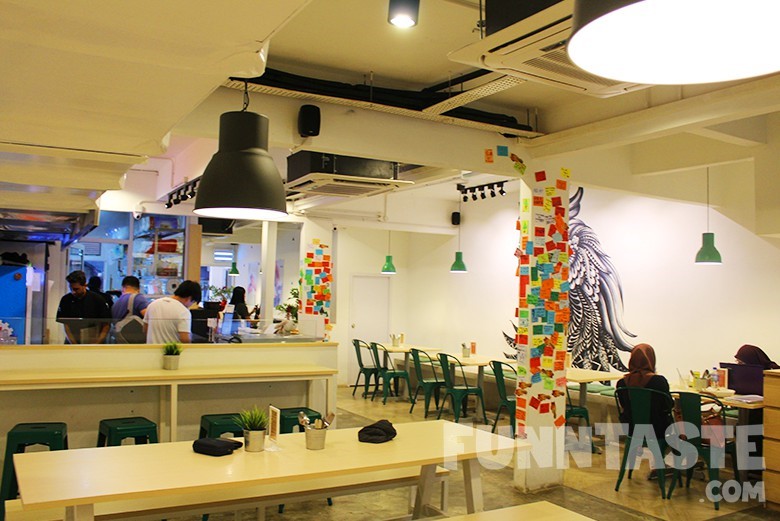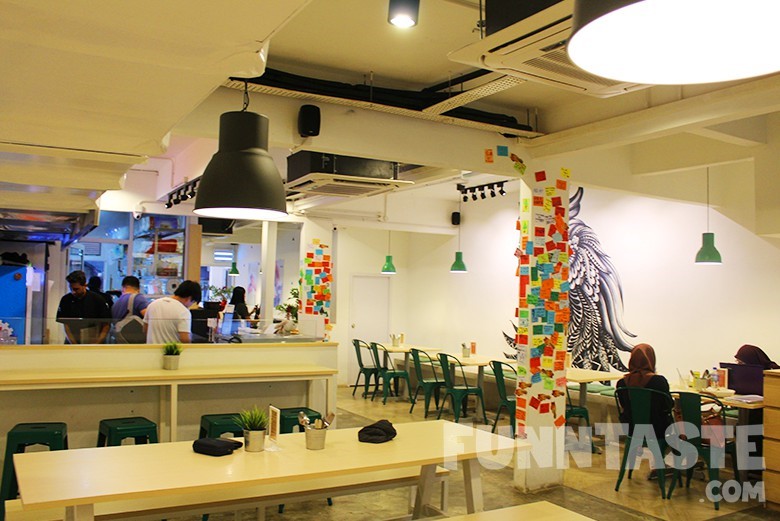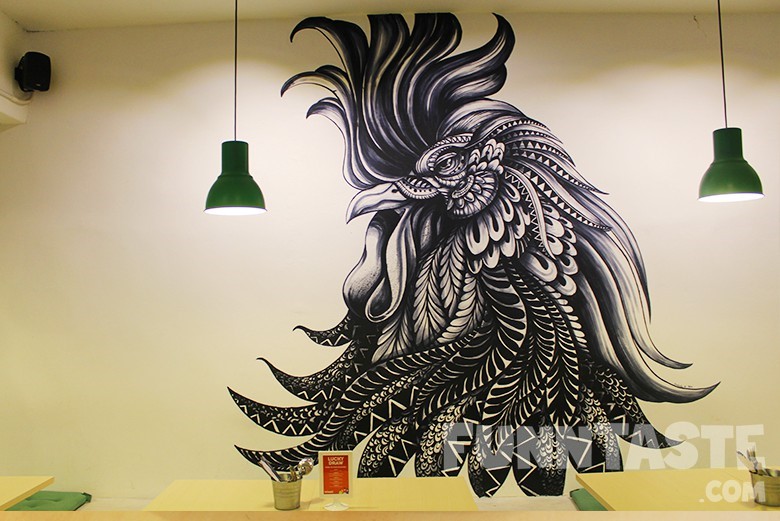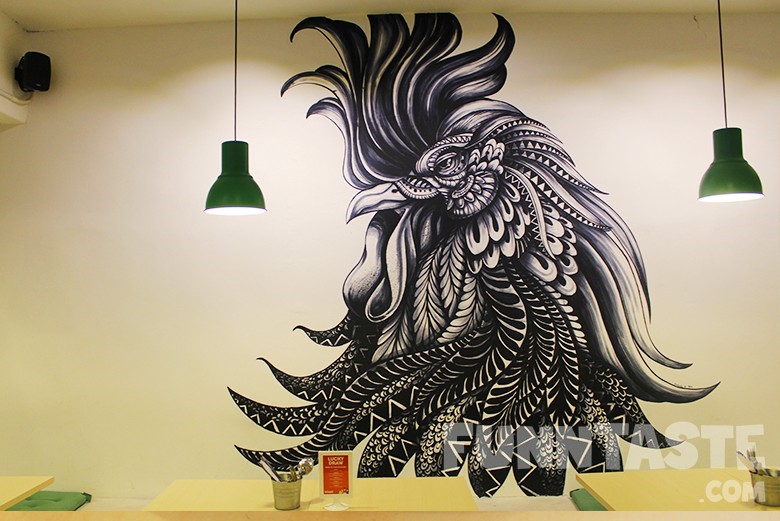 The outlet gives out a minimal and laidback vibe with its black metal chairs, wooden tables, cemented floors, paintings and witty notes left by diners.
A brief chat with the head chef revealed that Nomms cooks their fried chickens in closed pressure fryer in order to maintain moisture and flavours of the chicken. The eatery also takes freshness of chicken very seriously as they never use frozen chicken.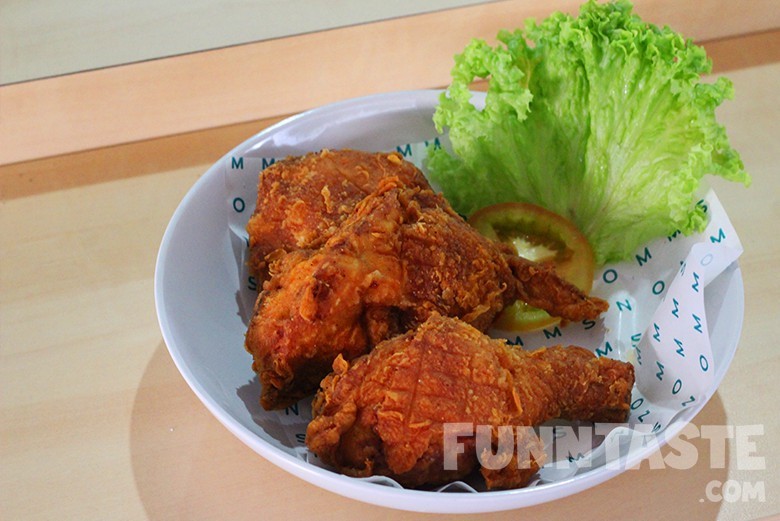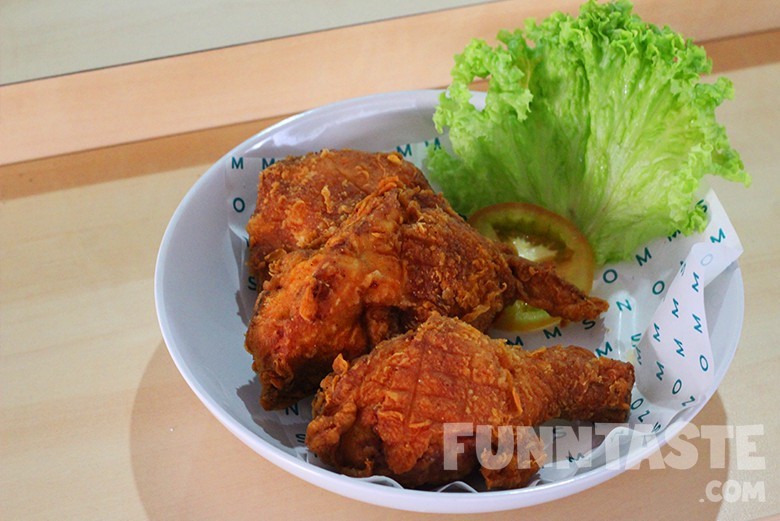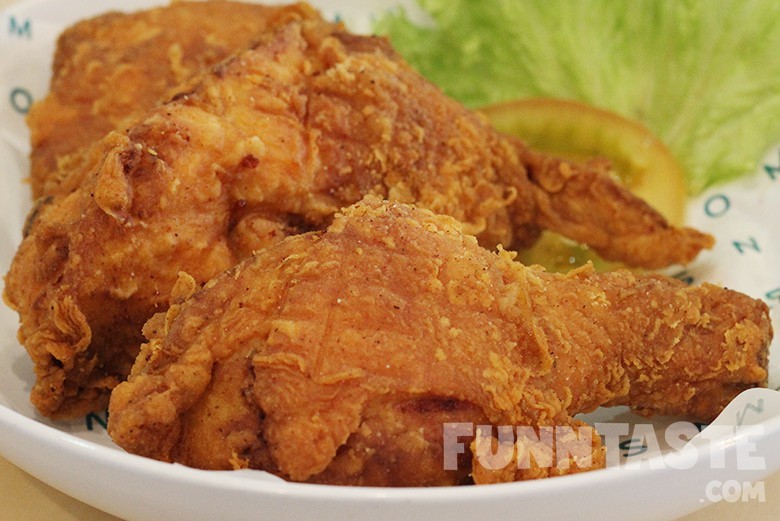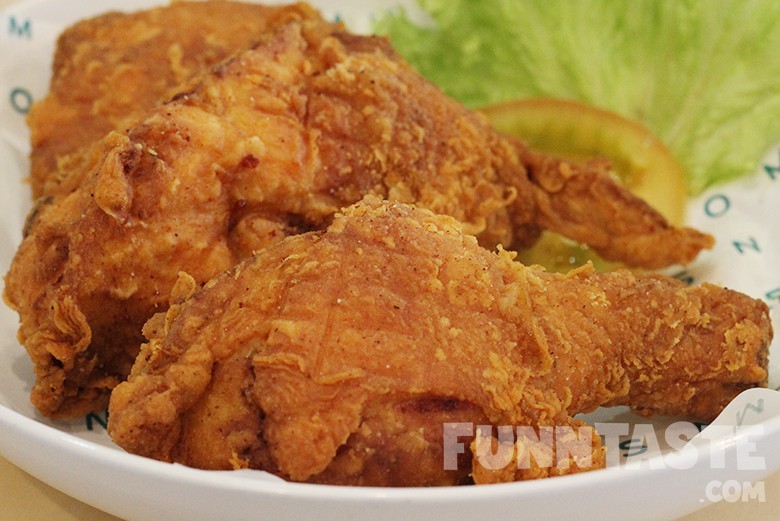 We started off our lunch with 3 Pieces of Fried Chicken (RM16). The sizes of the chicken pieces were quite decent, especially considering the price. Like any tasty fried chicken, the flavours are concentrated at the skin part.
The chickens were quite soft and juicy when eaten hot. The fragrant and flavours from the skin was quite tasty as well. We felt everything tasted "real" as opposed to artificial flavours which can be found in most fast food chains.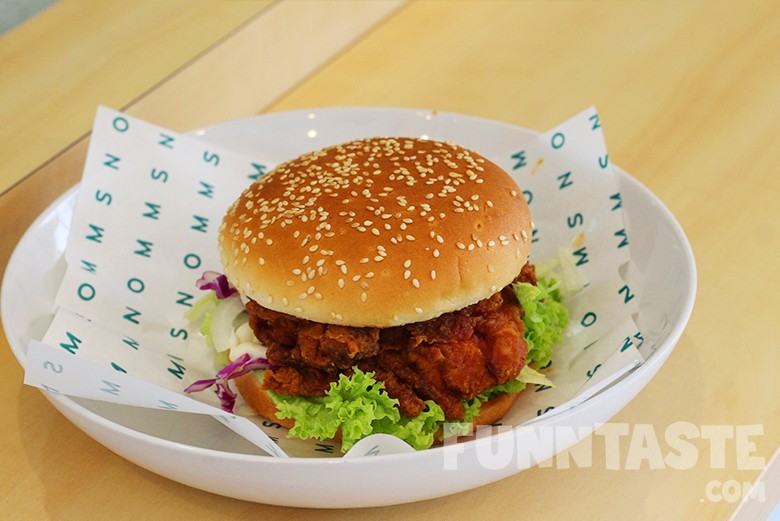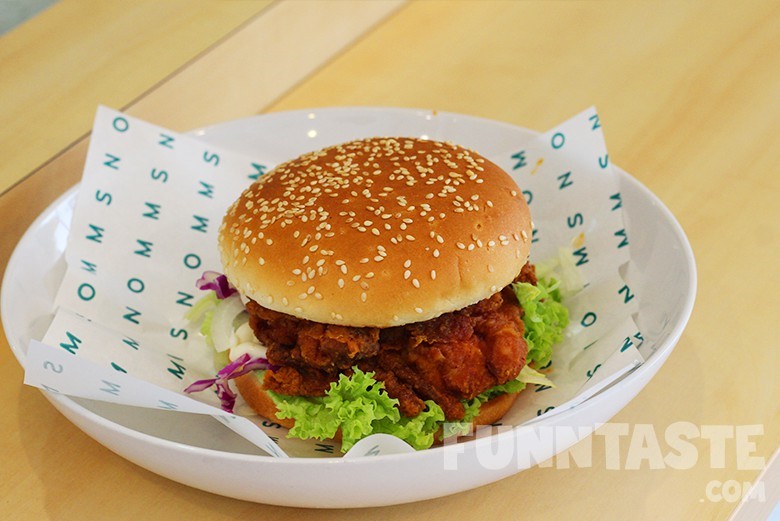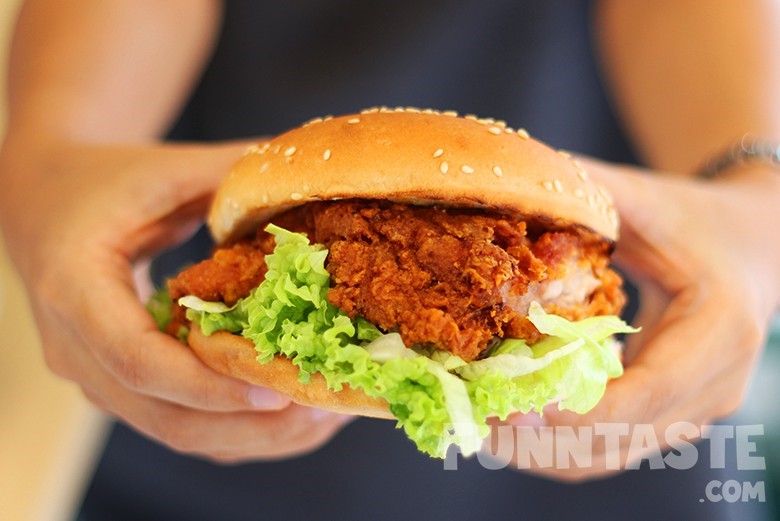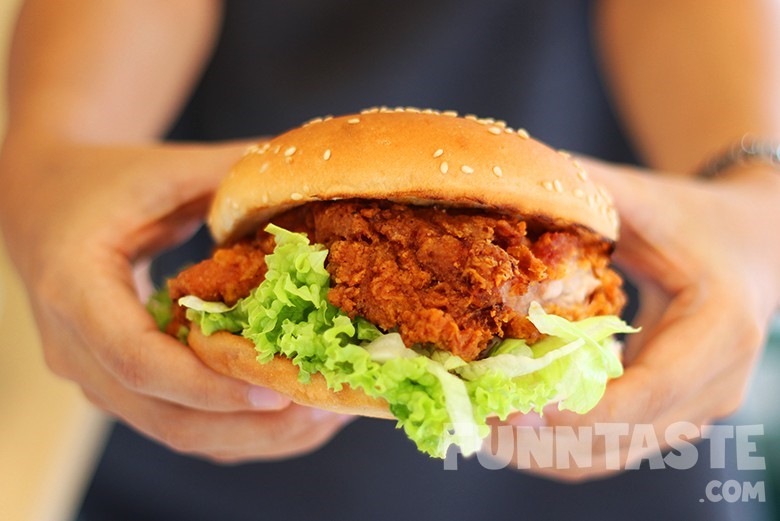 Burgers are always a must for us hence we also tried the Fried Chicken Burger (RM17). It's stacked with a thick chicken patty and lettuce. The chicken patty is addictively crunchy which compliments the soft buns well.
The portion size of the burger is satisfying, we especially loved that patty to bun ratio. Simply put, the Fried Chicken Burger at Nomms is the BOMB.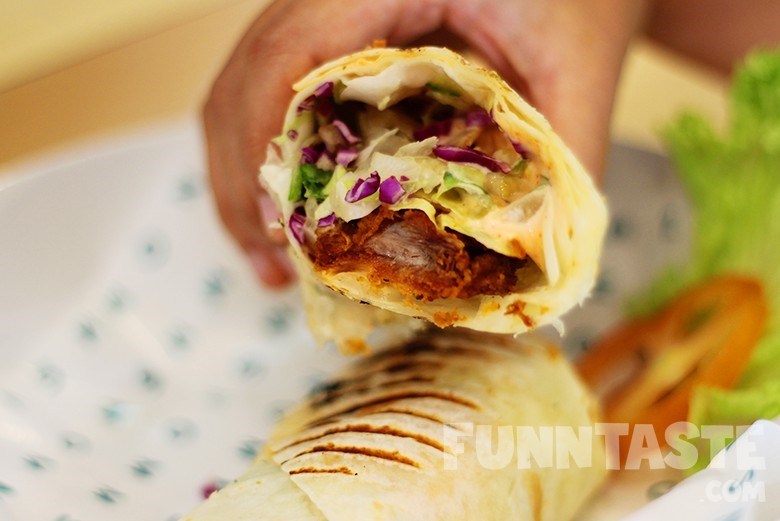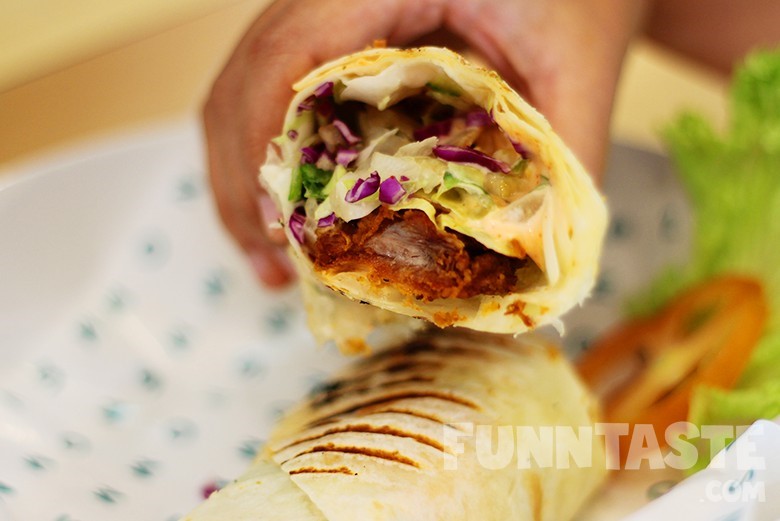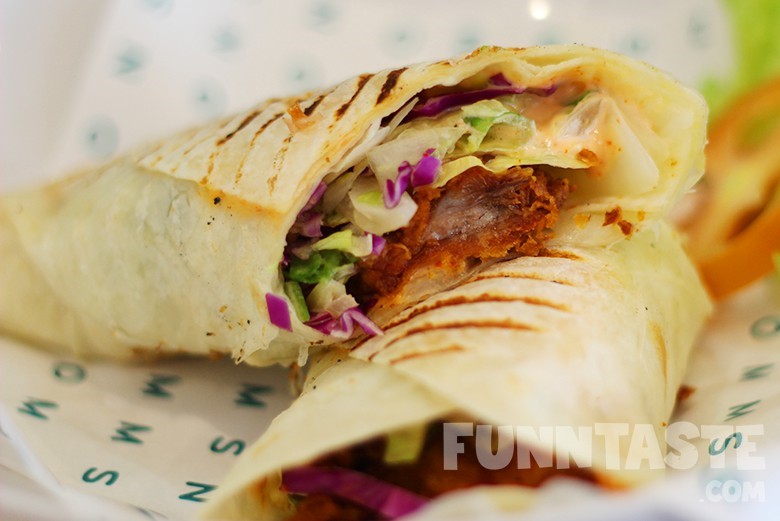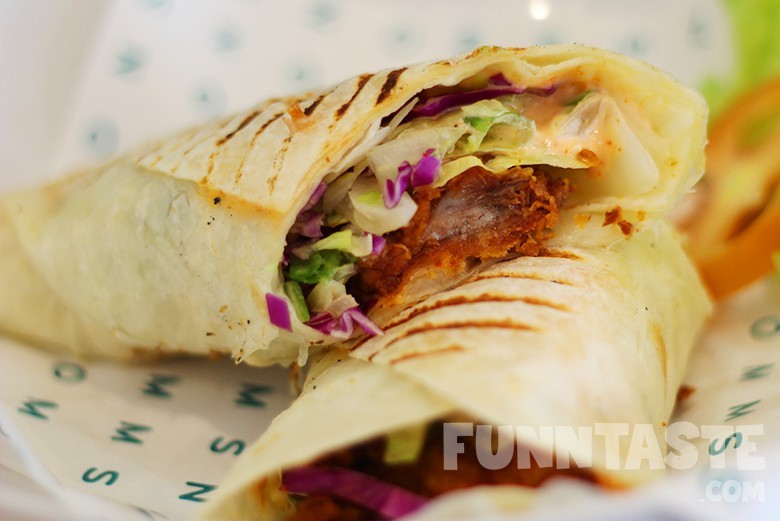 If you're looking for a healthier alternative, you can opt for the Wrap (RM16). This dish was filled with boneless fried chicken pieces, lettuce and other veggies topped with their signature sauce. We found this to be filling and flavourful, the crunchiness from the lettuce and flavours from the sauces and fried chicken made this an enjoyable dish.
Aside from serving fresh chickens at an affordable price, what made Nomms truly stand out from other fried chicken restaurants is their wide array of unique sauces. For the Fried Chicken Burger, you may choose either Original or Spicy Nomms Sauce. For the Fried Chicken you'll have 1 extra option which is the FOTM (Flavours Of The Month) sauce.
We sampled the Orignal Nomms Sauce and it was freaking delicious.
We were informed that Nomms offers a special flavour of the month for their Burgers and January's speciality is Tom Yam flavoured Burger. Being fanatics of Burgers and Tom Yam, we can't resist without sampling it.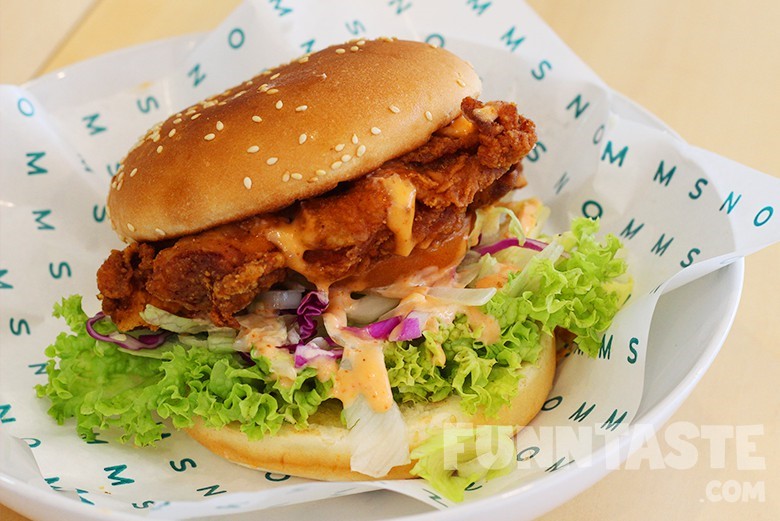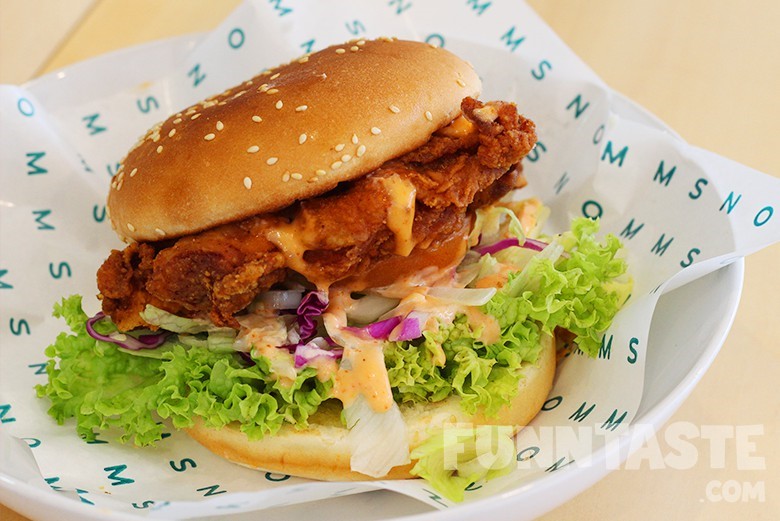 While the Tom Yam Burger looks exactly as the regular Chicken Burger the flavours are quite distinctive. The infusion is certainly something interesting, however try not to put too many sauce as it can over shadow the Tom Yam flavours. Furthermore, the strong Thai infused flavours from the Tom Yam burger is already flavourful enough even without the sauces.
Verdict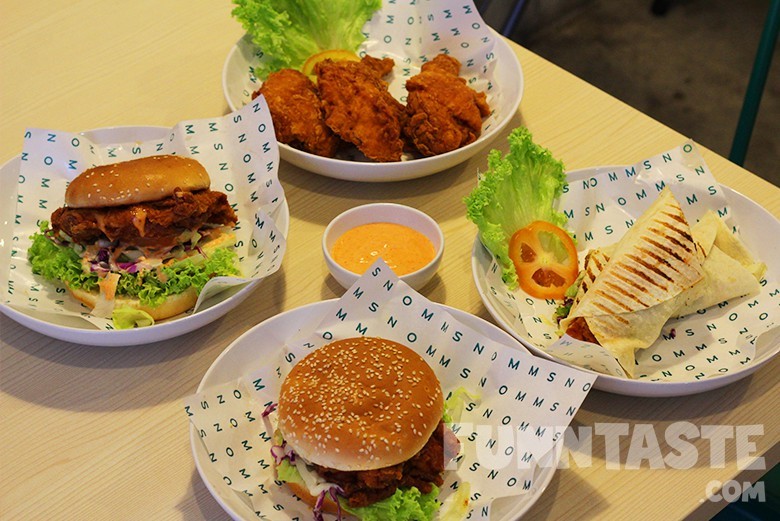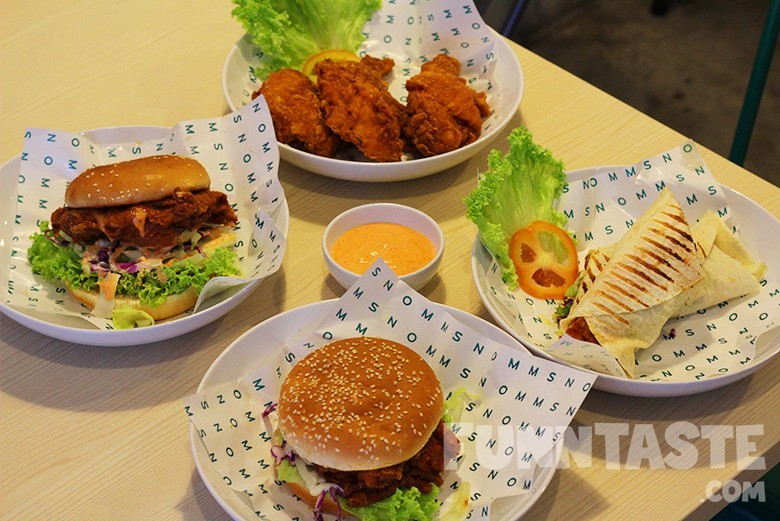 To say Nomms serves quality fried chicken at an affordable price would be pretty accurate. Taste-wise it doesn't disappoint either. This restaurant is perfect for those who are looking for a tastier alternative to the usual staple fast food eateries.
If you're planning to dine at Nomms, do note that parking can be a major issue, so be prepared to walk.
This article is written in collaboration with Nomms SS15 Subang Jaya.
More Info
Nomms
36, Jalan SS 15/4,
Subang Jaya, 47500,
Selangor.
Cuisine: Western
Operating Hours: Daily 11:00AM–10:00PM
Phone Number: 03-5611 0796
Facebook: facebook.com/nomms.my