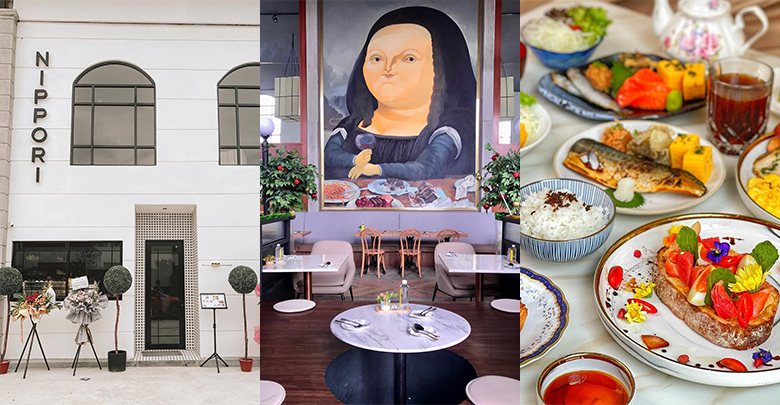 Image Source: @yvonnesoo & @chrysallis3
With another wave of MCO and only essential businesses being allowed to operate, it surely must be dull to not be able to cafe hop. Rest assured, when the wait is over you can once again be free to visit Instagrammable cafes all around town. On that note, Nippori Bistro was one of the most talked about cafes among foodies in 2020.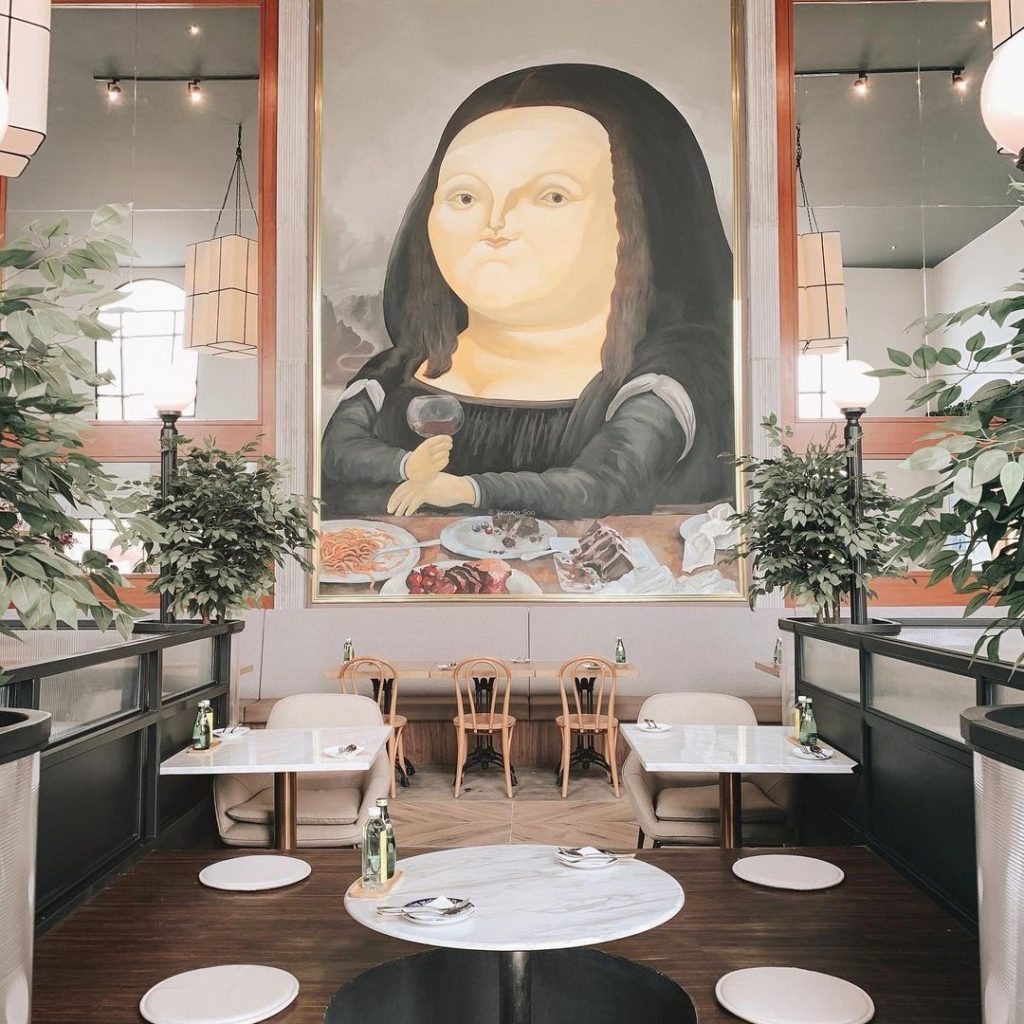 Image Source: @yvonnesoo
"So what is all the fuss about Nippori Bistro?"
Nippori Bistro is founded by the same brain child as Nippori Japanese Cafe in Empire Damansara. The founder, Daichi Fukuzato, 31, comes from an interracial background. His mother is a Malaysian-Chinese whereas his father is a native Japanese.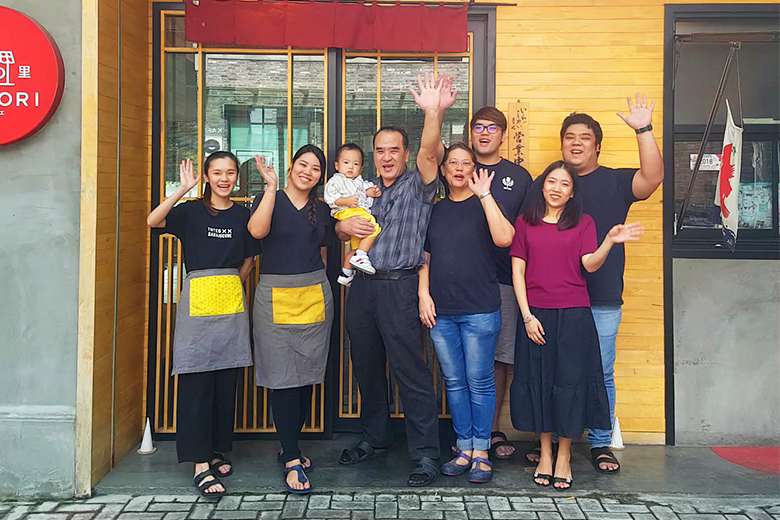 Daichi & His Family, The Brains Behind Nippori
The idea of Nippori Bistro came about 3 years back, knowing there's a market opportunity, Daichi had combined the most desirable Japanese and European food together. With that concept in mind came the birth of Nippori Bistro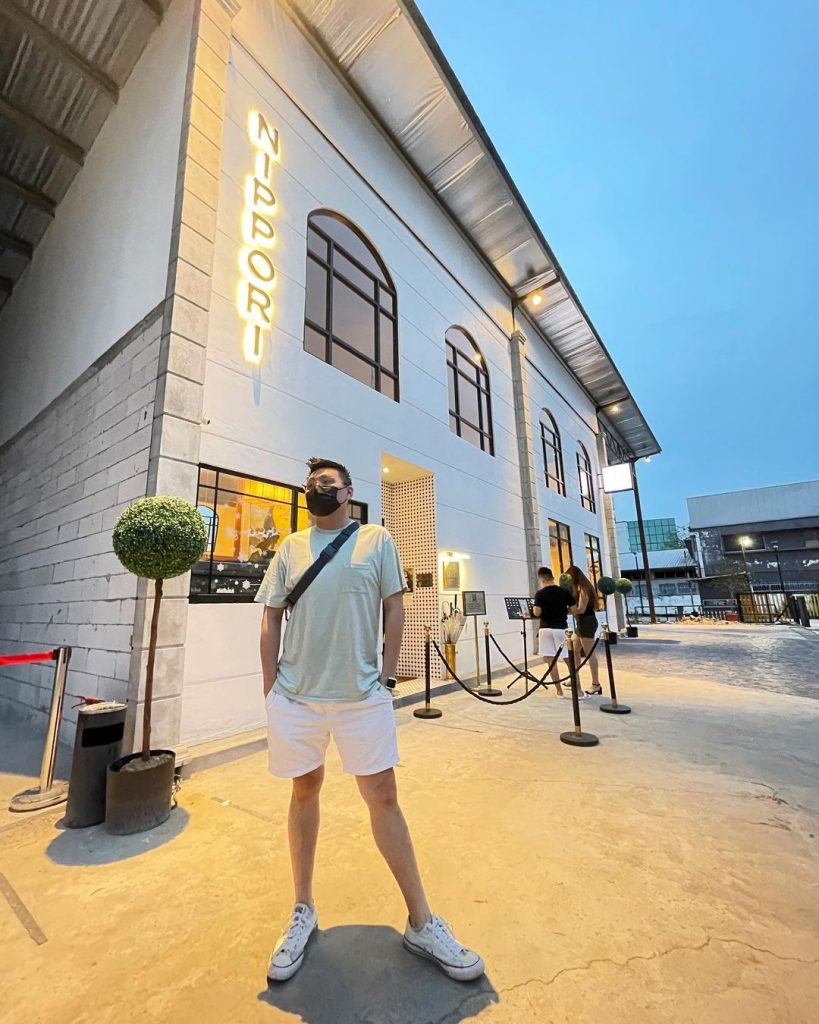 Image Source: @jonathannnlee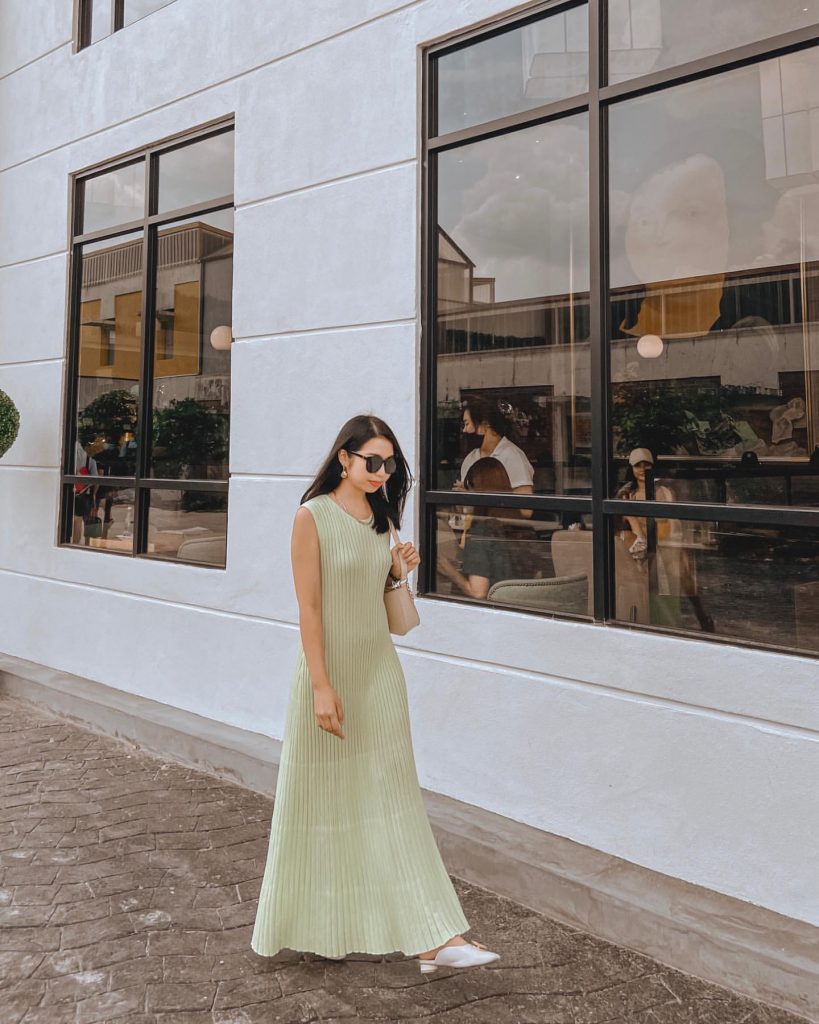 Image Source: @shiqin__c
Nippori Bistro was opened in October 2020. Daichi cited the venture was also inspired by the time when he studied hospitality in Switzerland. In fact, the obese Mona Lisa portrait in Nippori Bistro was supposed to be something else.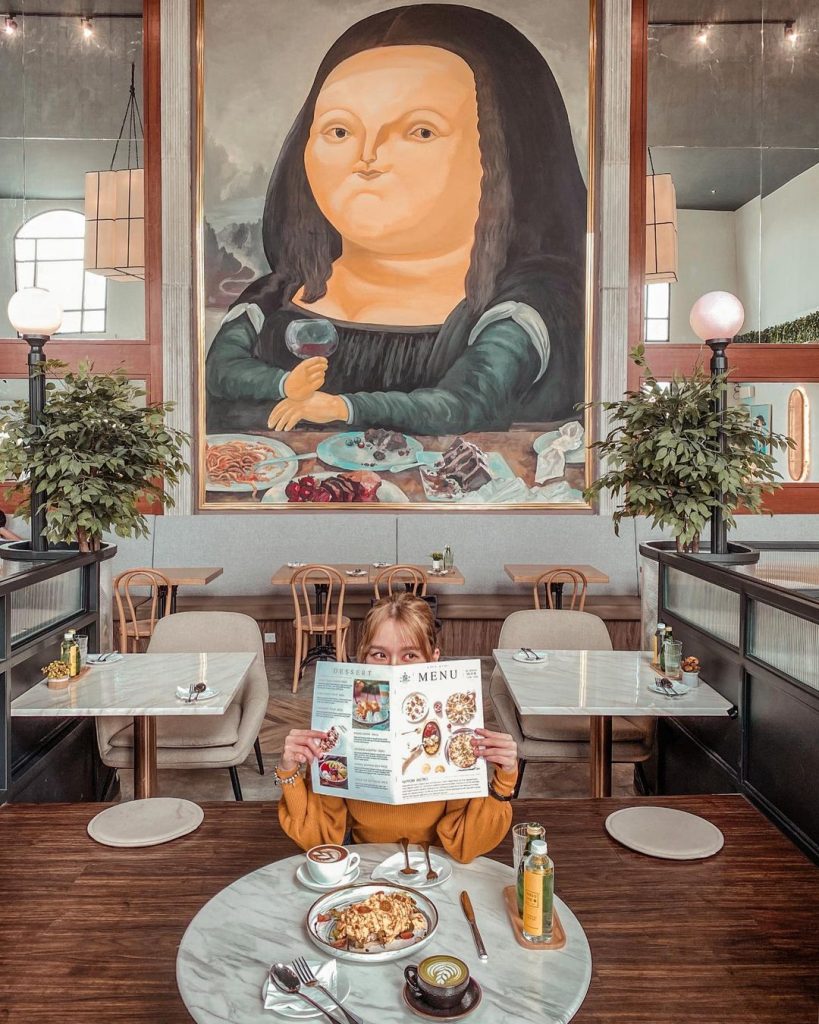 Image Source: zoe_toh
"I even thought of placing an English lady in a kimono since our restaurant concept was fusion. But in the end, I couldn't make any decision until one day I was scrolling through my old album, and saw a photo of myself in Paris when I was in University, I found the picture of Mona Lisa at the art museum." – the founder Daichi shared with us.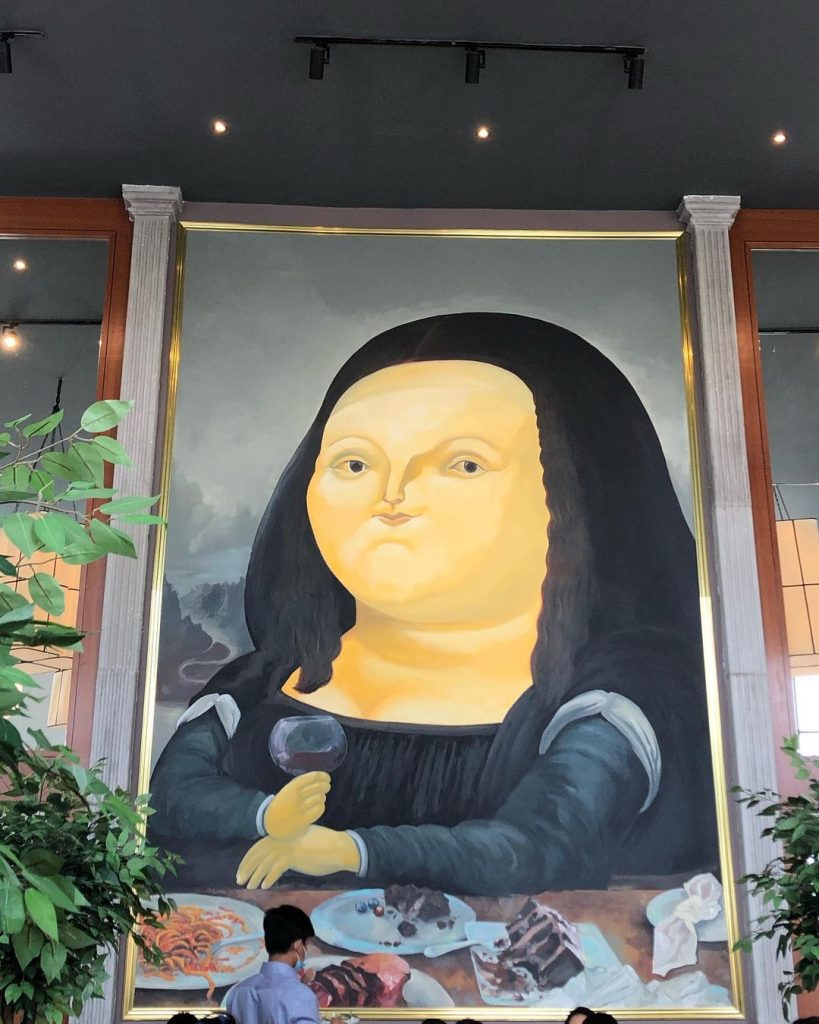 Image Source: trisharandomeats
This then sparked a memory of tourists flooding and gushing all over Mona Lisa's picture which led to the idea of putting up a portrait of an obese Mona Lisa with a glass of wine in hand. Patrons are now left in awe, as this is now the most Instagrammable spot in the entire bistro.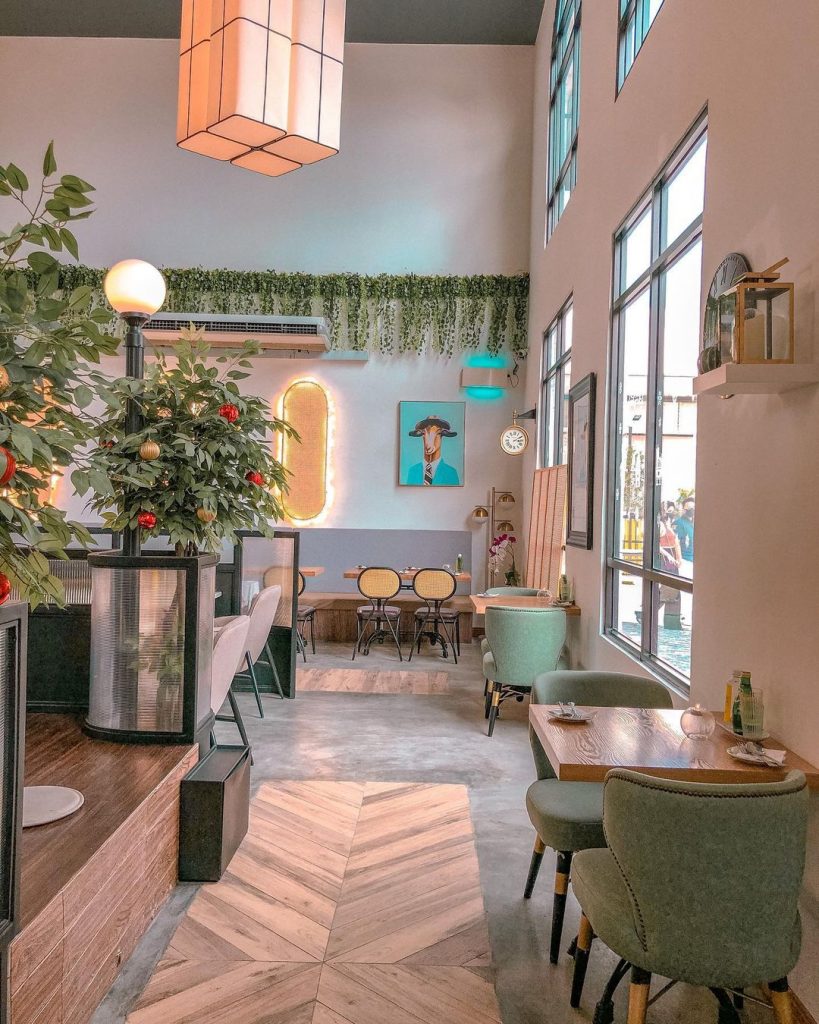 Image Source: laip3ng5124___ig
"I remember everyone was crazy standing in front of the portrait Mona Lisa taking pictures of her which reminded me how famous and well known she is to the world. So I decided why not put a "huge" Mona Lisa on our wall to represent Nippori Bistro" Daichi added.
As soon as you step into this 2000sqft cafe, a sophisticated but not overly done ambiance washes over you. The interior is designed in a way that gives out a hint of British colonial residence. A very classic and elegant takeover is what Nippori Bistro is.
The sugar, spice and inspiration behind the menu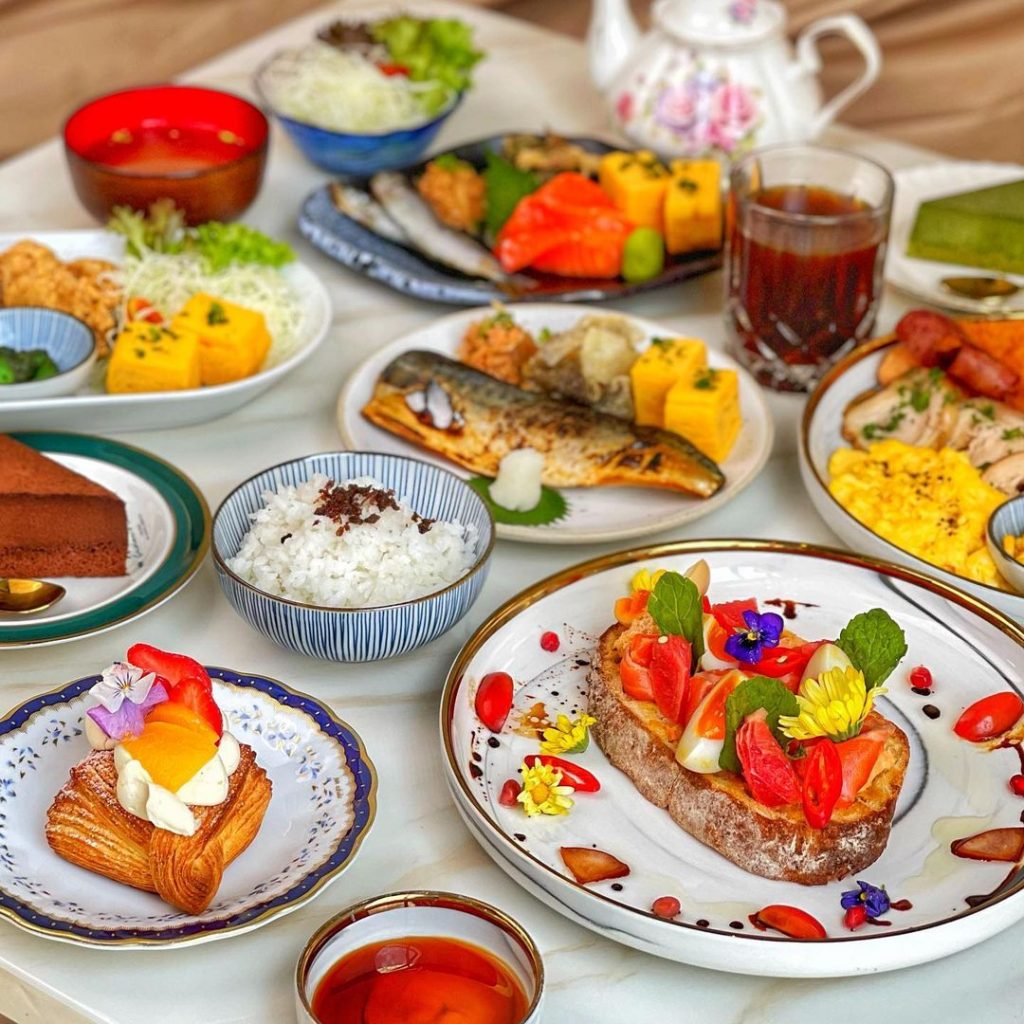 Image Source: _daichif_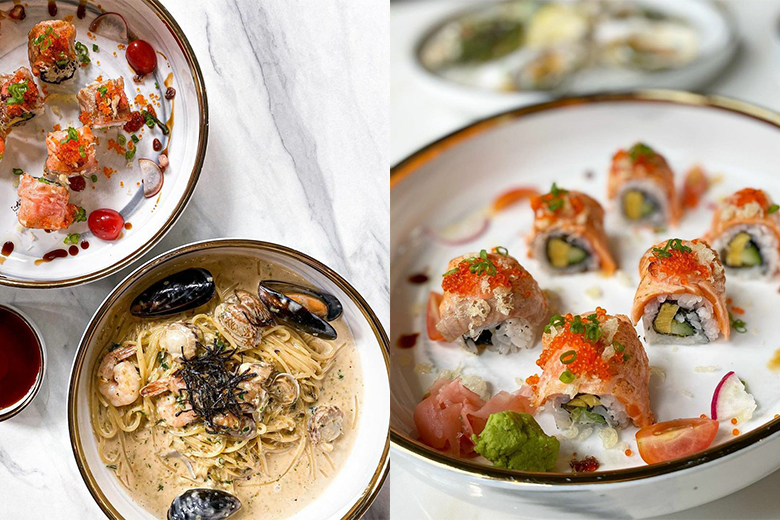 Image Source: xplorewithmei & littlemoment_ac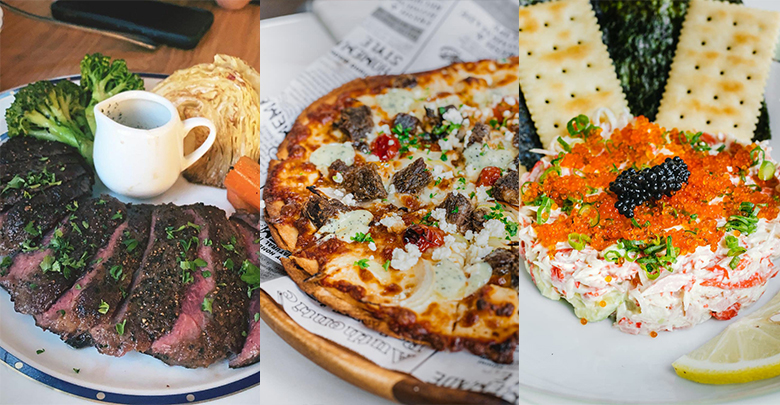 Image Source: juexii & Calista Tang
Specialising in Asian fusion cuisine, some of the top dishes served here are the Foie Gras Heaven (sushi topped with foie gras) and the Deep Sea Konbu Pasta (Pasta-Italian, Konbu Japanese).

Located at the far corner of the cafe is a French pastry counter with cakes and sweet treats to satisfy your sweet tooth. Daichi was quick to mention that Nippori Bistro bakes all their pastries and cakes in-house.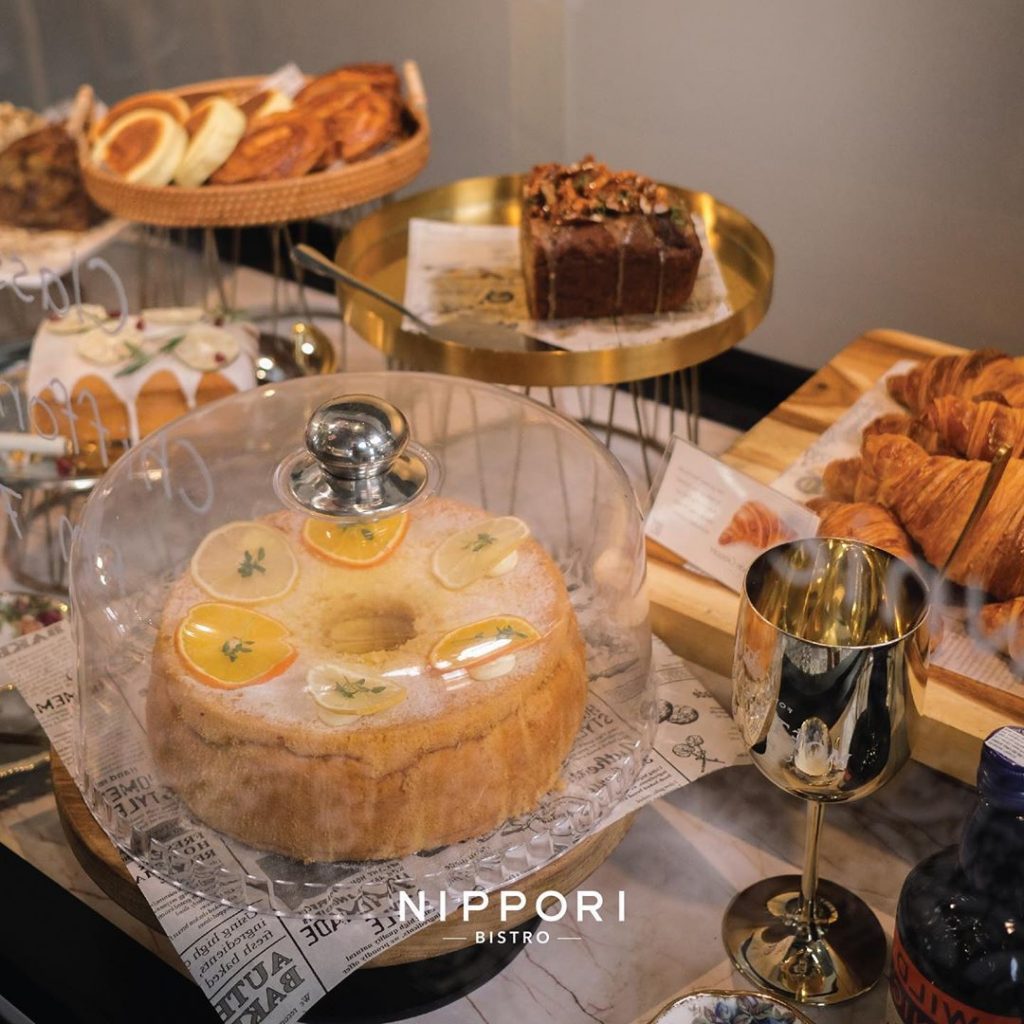 Image Source: Nippori Bistro
If people just come here for ONE dish, what would you recommend them to try?
"Deep sea kombu spaghetti" (But if the person don't like heavy cream feeling, don't go for it) Daichi said.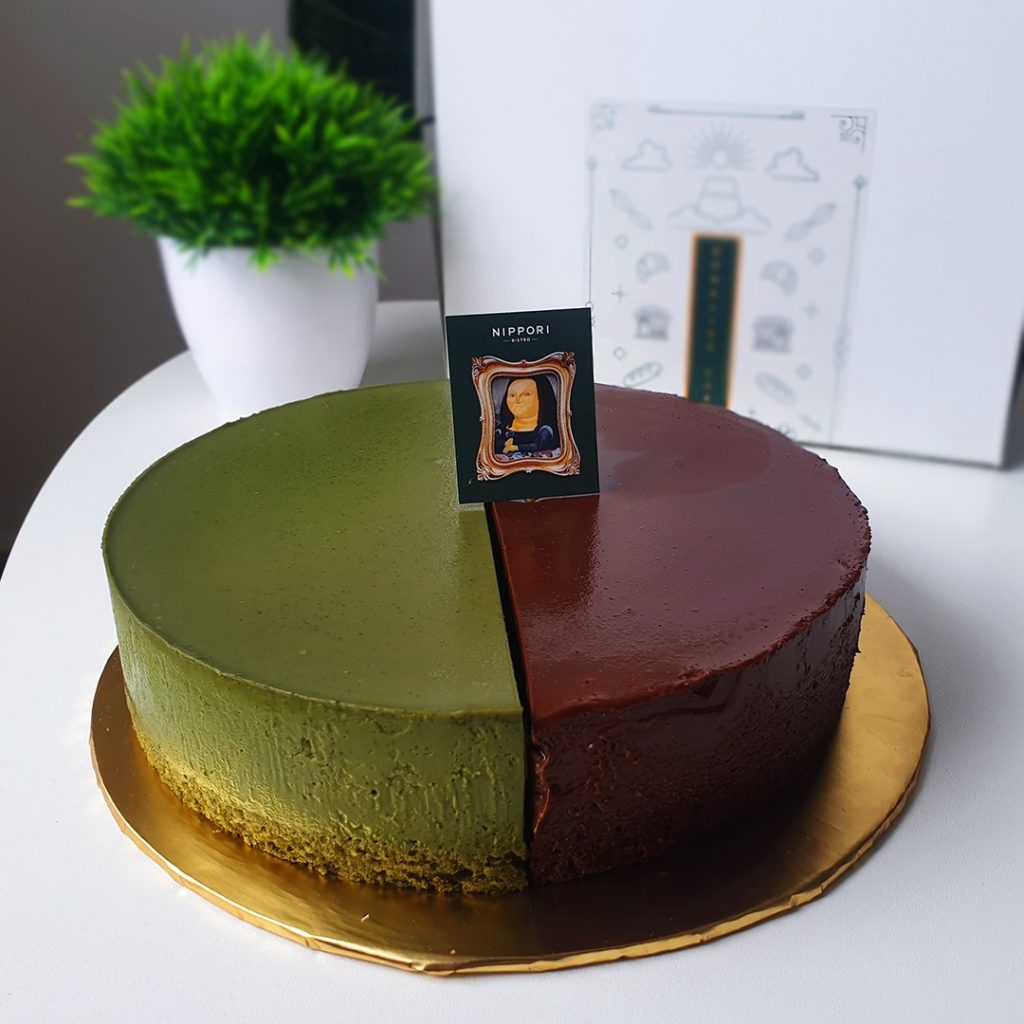 Image Source: Fun N' Taste
Poshly designed, the delectable desserts are kept in a glass container right beside the striking orange high stool. Among the favourites are the Belgium Mona Lisa, Kyoto Mona Lisa and Hokkaido Burnt cheesecake.
Many fusion cuisines aren't successful in Malaysia, but what makes Nippori Bistro different?
Daichi believes most people in the Asian-fusion industry miss out on a crucial element that drives them forward which is passion. You cannot simply put Roasted Pork on Nasi Lemak and call it a fusion dish, you have to make sure the flavours are on point and gel well.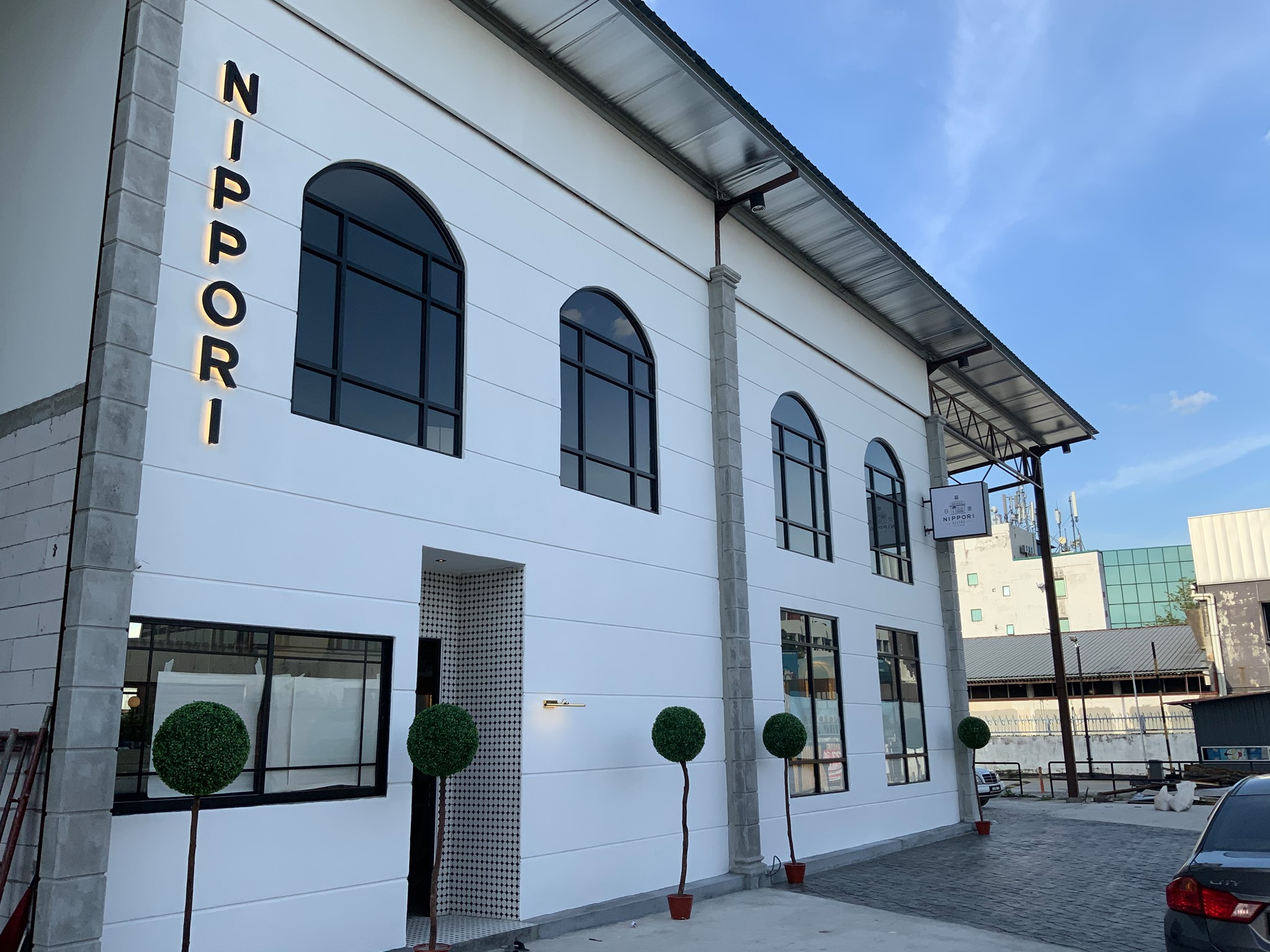 Image Source: Nippori Bistro
Looking back on his journey so far, Daichi noted that "we run a restaurant not because of money; it's all about "passion". I feel some restaurant owners forget this important thing.
Another important element is to have a strong identity. For example, Nippori Japanese Cafe is known for its Japanese home cooked concept, whereas Nippori Bistro is known for its Japanese-European concept.
Since it's MCO 2.0, Nippori Bistro is not open for dine in, however you can try their amazing dishes via takeaway or delivery.
Click on this link for more info.
Nippori Bistro
Address: Lot2&3, B Land Lot 2, Jalan 51a/225 Section 51a, 46100, Petaling Jaya
Phone Number: +6011-5992 0379
Status: Muslim-Friendly