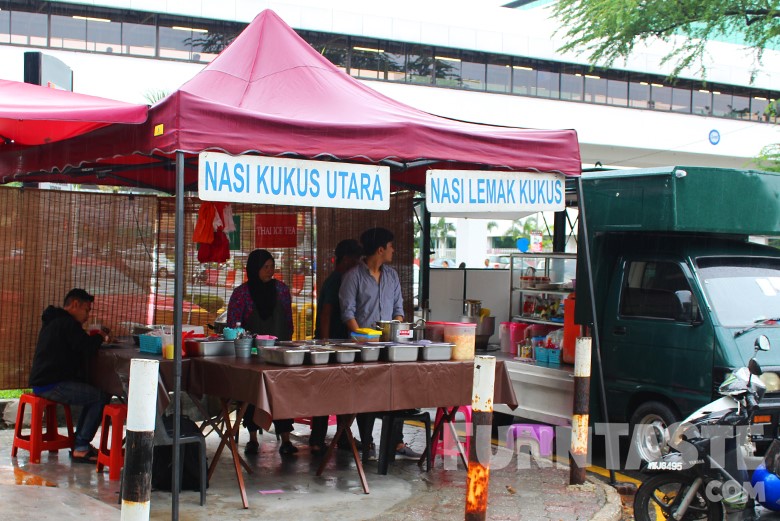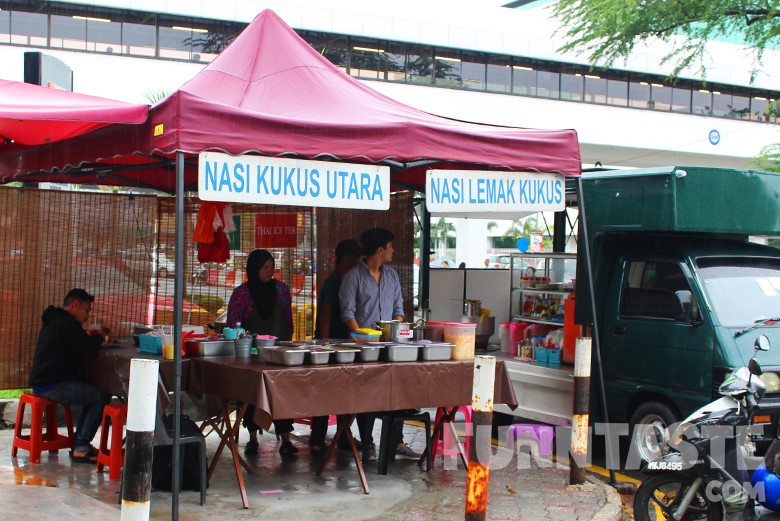 While there's no shortage of delicious food in Subang Jaya area, finding the right Nasi Lemak stall can be an overwhelming experience as there too many options available.
Tucked away in a less bustling side of Subang Jaya, Nasi Lemak Kukus SS12 is located prominently outside of Sime Darby Medical Centre. According to the owner, this stall has been operating for 20 years at the same spot, which says a lot about their credibility.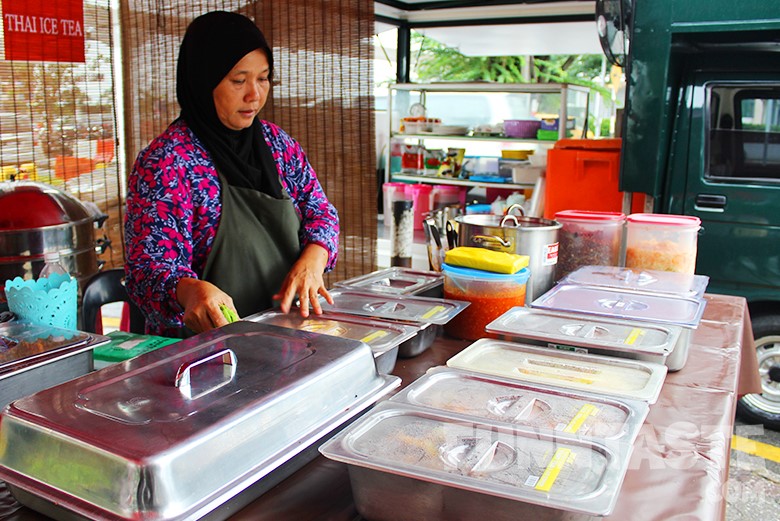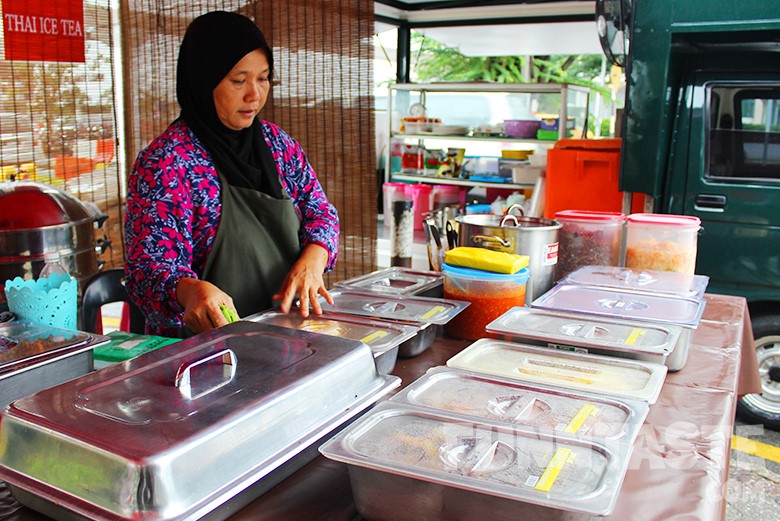 One thing about this humble nasi lemak stalls that stands out is the wide array of lauk-pauk – everything from beef rendang, prawn & petai sambal, beef lungs, and more are available. Aside from nasi lemak, nasi kukus is also sold here.
Much like most Nasi Lemak stalls, you will be served a standard plate of coconut rice, anchovies, egg and cucumber topped with sambal. Then you proceed with the lauk of your choice and the mak cik will add them for you. We went with 2 toppings for each nasi lemak dish.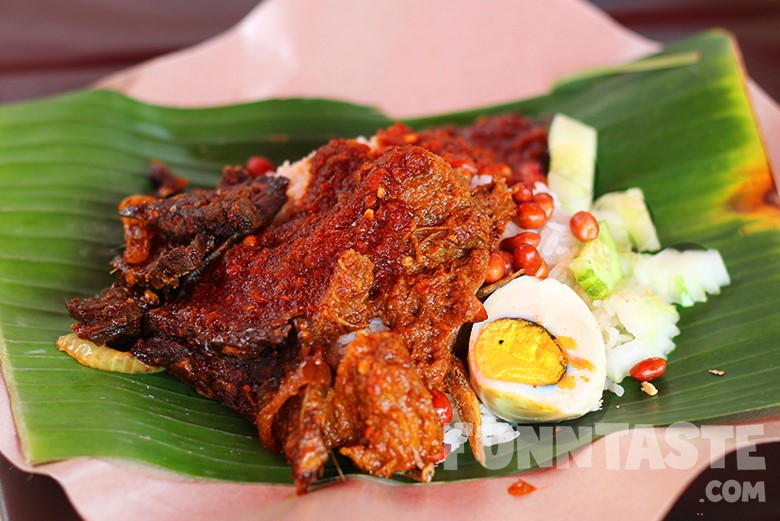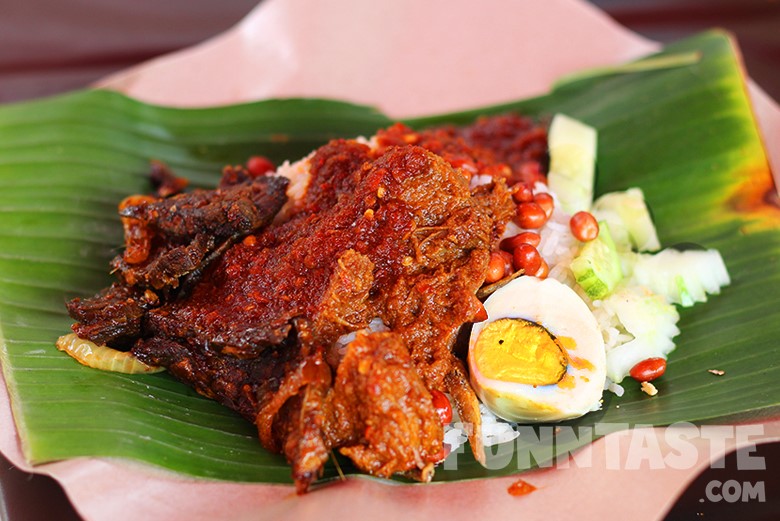 Nasi Lemak with Daging Rendang and Paru (RM9)
Get ready to drool if you love sambal. The sambal by Nasi Lemak Kukus SS12 was fiery, in a good way. Every bite mixed with the meat was bursting with flavours, and it should satisfy your palates if you're into spicy food.
The beef rendang was wonderfully marinated, packed a savoury punch would make you feel sad at your last bite. On top of that, they nailed it with the beef lungs. If you tried beef lungs before you'd know that it's a dish that difficult to perfect, however the beef lungs here was easy on the mouth, just the right texture.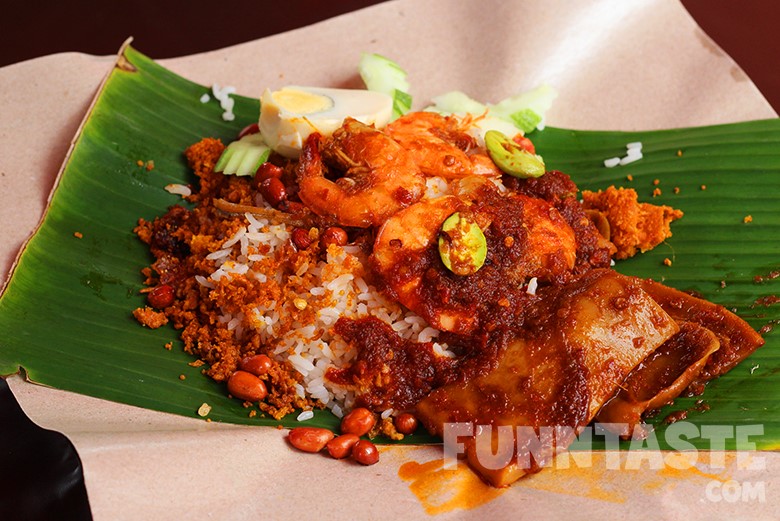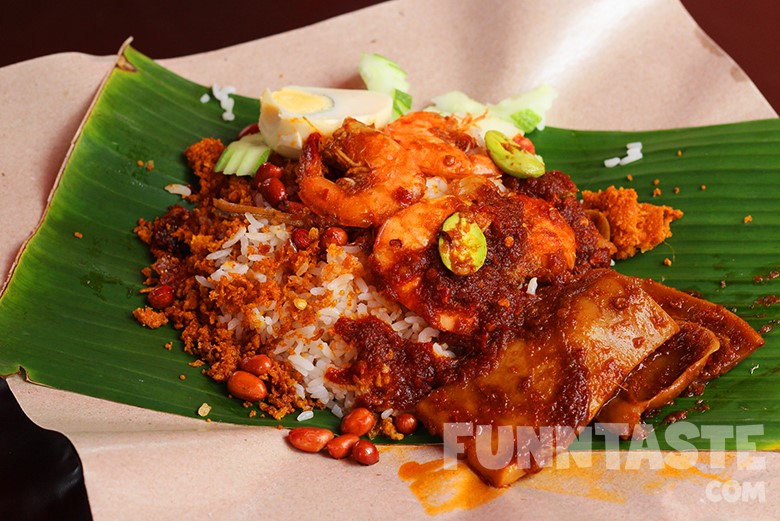 Nasi Lemak with Petai Prawn and Squid (RM12)
One of the must-eats at the Nasi Lemak Kukus SS12 is their highly recommended Prawn & Petai, where prawn is cooked to perfection. Although it's cooked with petai, the taste and smell of stink beans was not too overpowering to the sambal.
The squid was particularly big. It's bigger than what you would usually find in a typical nasi lemak stall. The texture of the squid was surprisingly tender and it soaked up the sambal that was cooked with it well.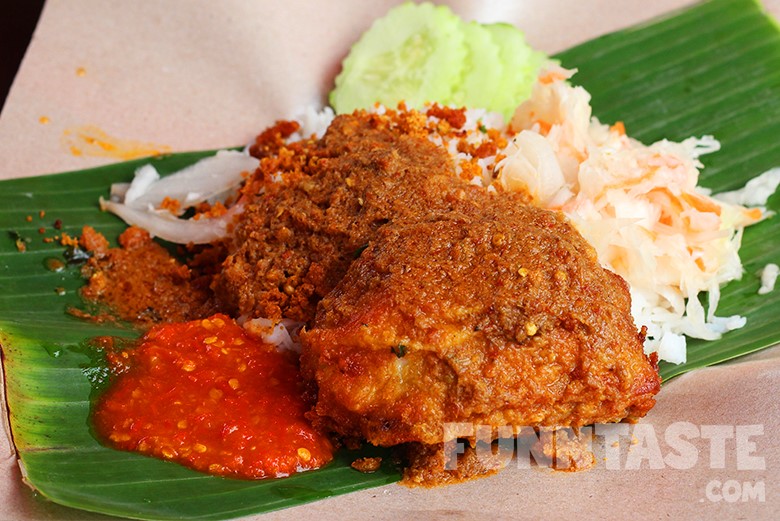 Nasi Kukus (RM7)
This dish looked promising and tasted even better. The acar alongside the rice was crunchy and gave the dish a distinguish flavour when eaten together with the rice. The fried chicken was nicely marinated, and fried to perfection, further complementing the dish.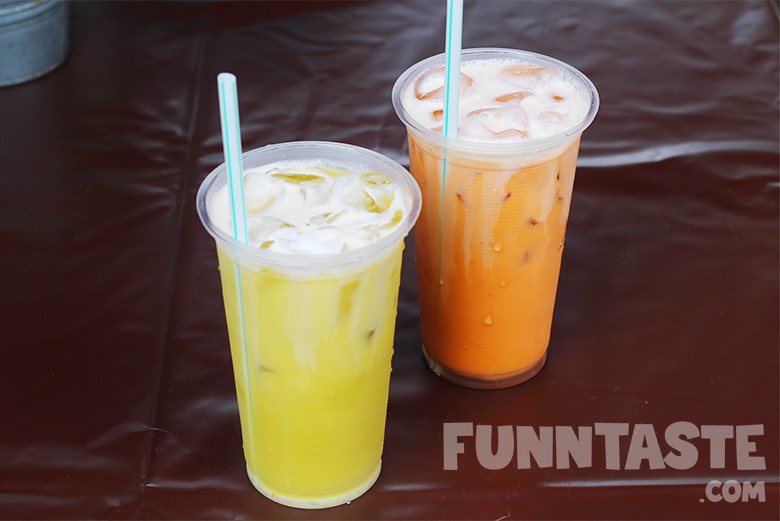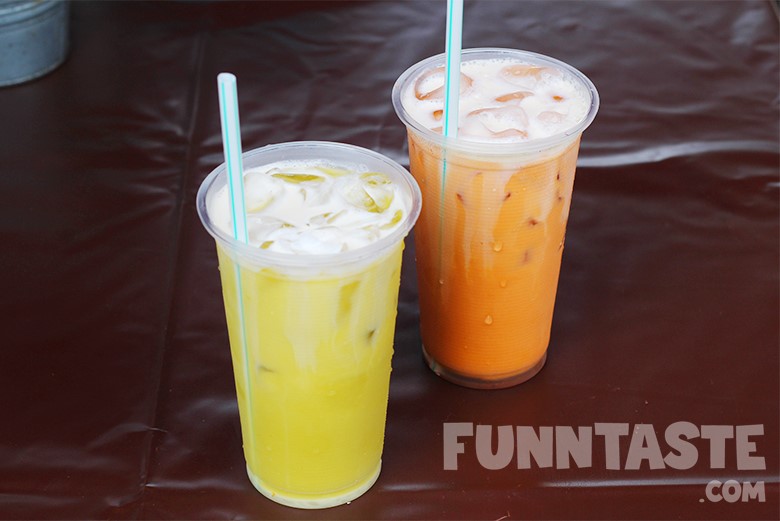 Wash all the spiciness down with some Thai Ice Tea (RM6) and Thai Green Tea (RM6).
Verdict
All in all, Nasi Lemak Kukus SS12 is indeed a hidden gem. All dishes we ordered makes up for an incredibly satisfying lunch. While there are many nasi lemak stalls around town, Nasi Lemak Kukus SS12 particularly stands out for its wide array of toppings and delicious flavours. We can foresee ourselves coming back to this stall in the near future.
More Info
Nasi Lemak Kukus SS12
SS 12, 47500 Subang Jaya,
Selangor (Infront of Sime Darby, Subang Jaya)
Operating Hours: 1PM – 10PM (Closed on Sunday)
Phone Number: 019-3923058 / 019-2767792
Read also: Fish Head Curry @ Ratha Raub, Damansara Uptown