PJ-ians are no strangers to Nasi Lemak Bumbung in Seapark, a famous nasi lemak eatery which has been operating in SS21 for more than 20 years.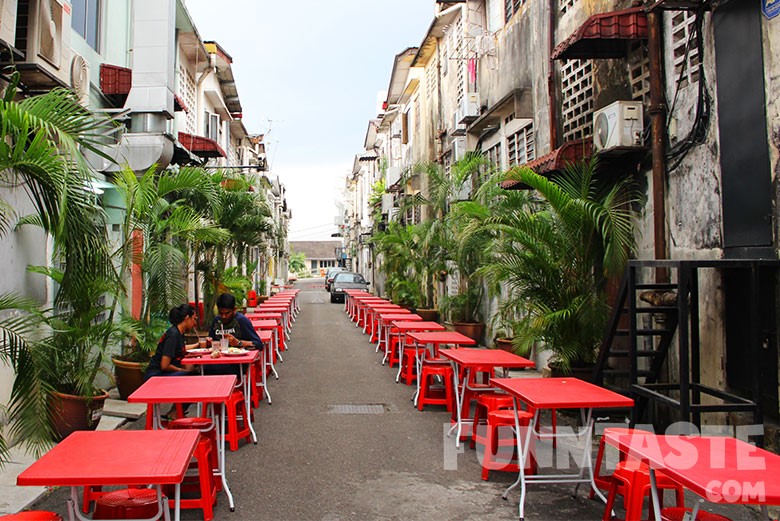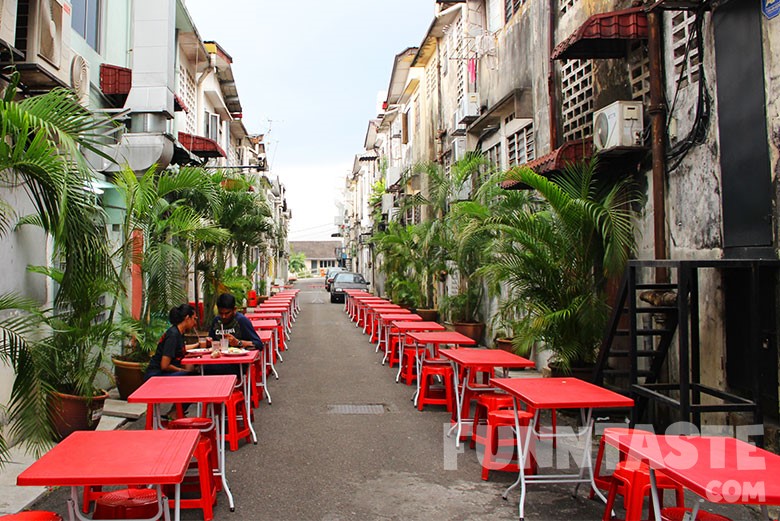 The eatery's name bumbung is derived from the venue which is set at a back lane of shop lot which does not have a roof over it.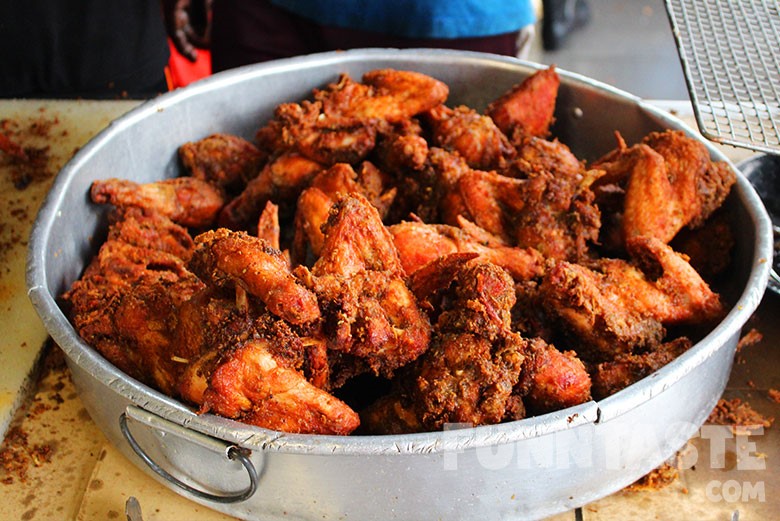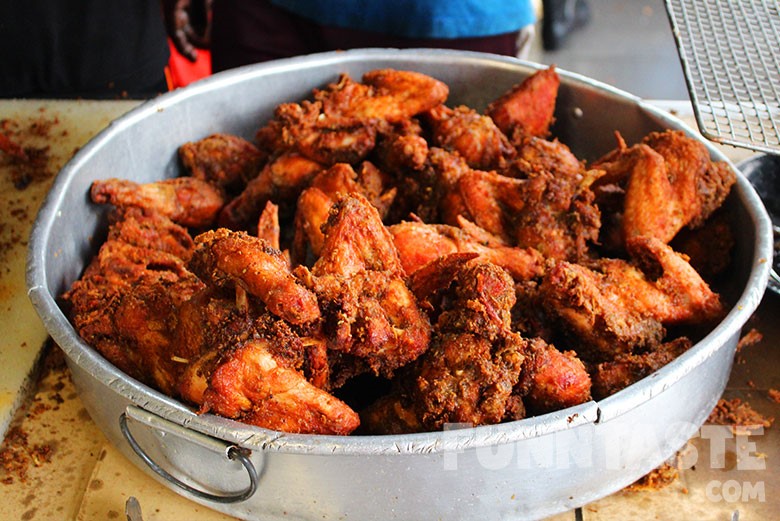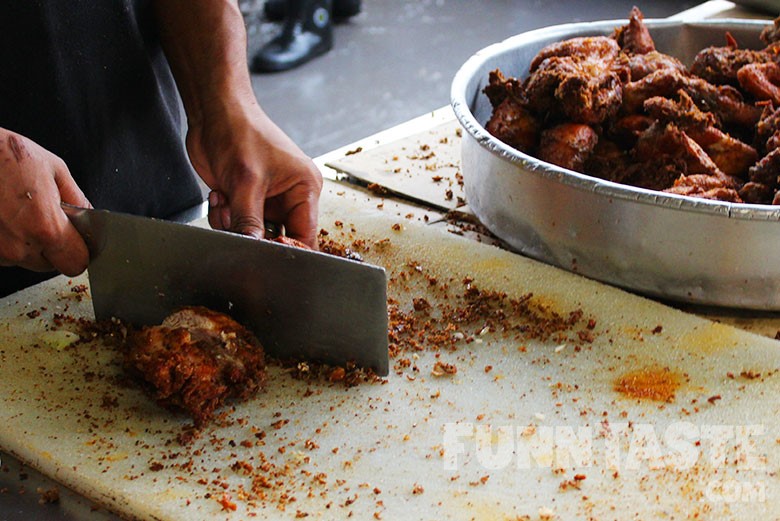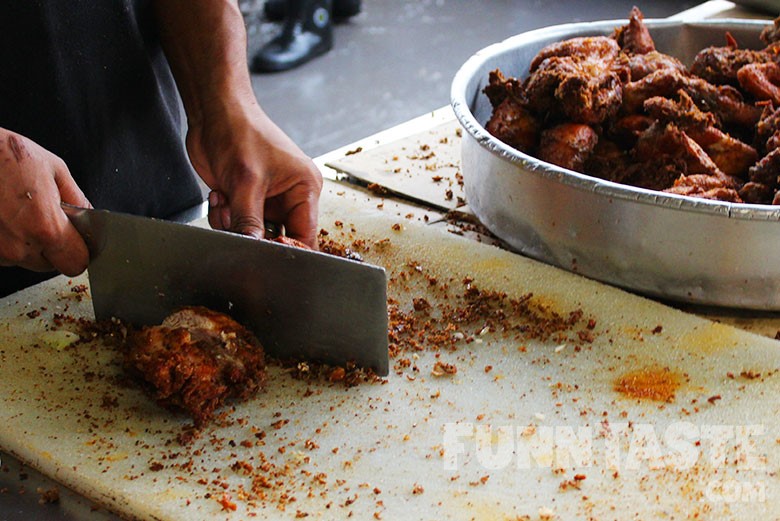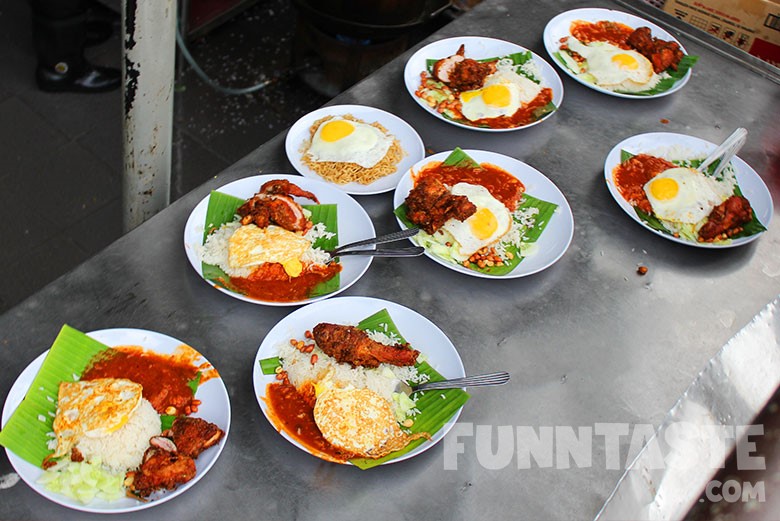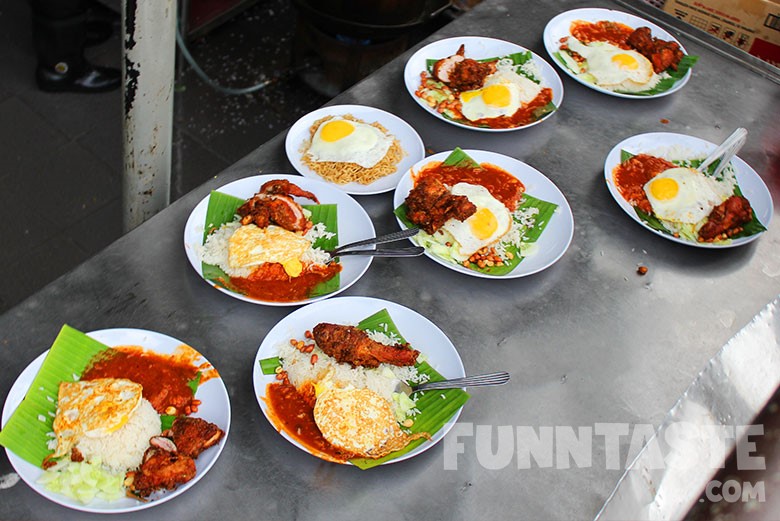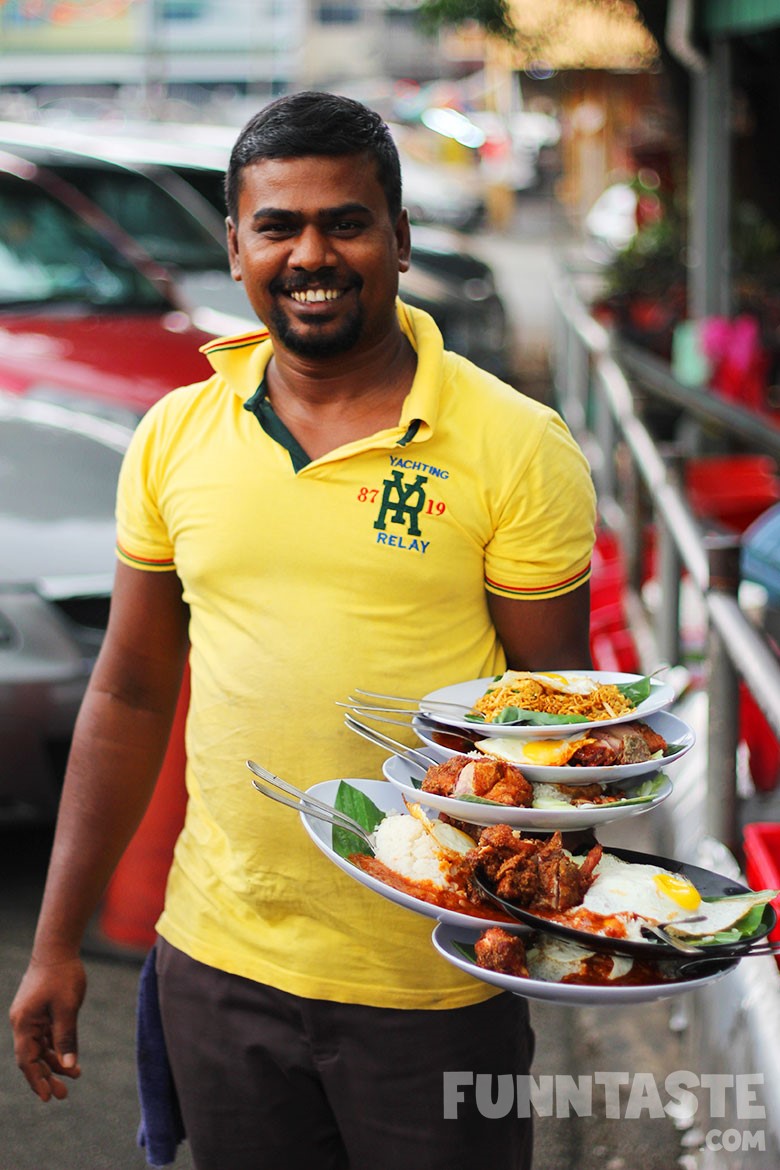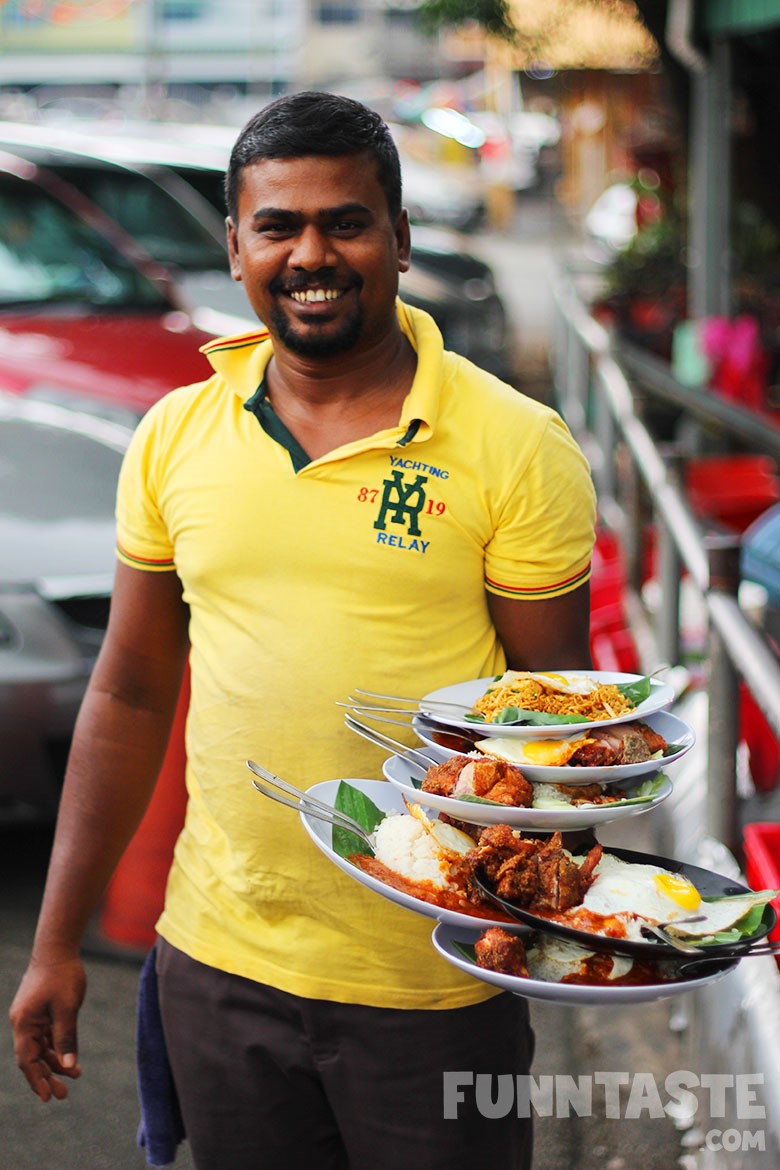 Service was quick so you will get your nasi lemak fast. Ours arrived in less than 10 minutes.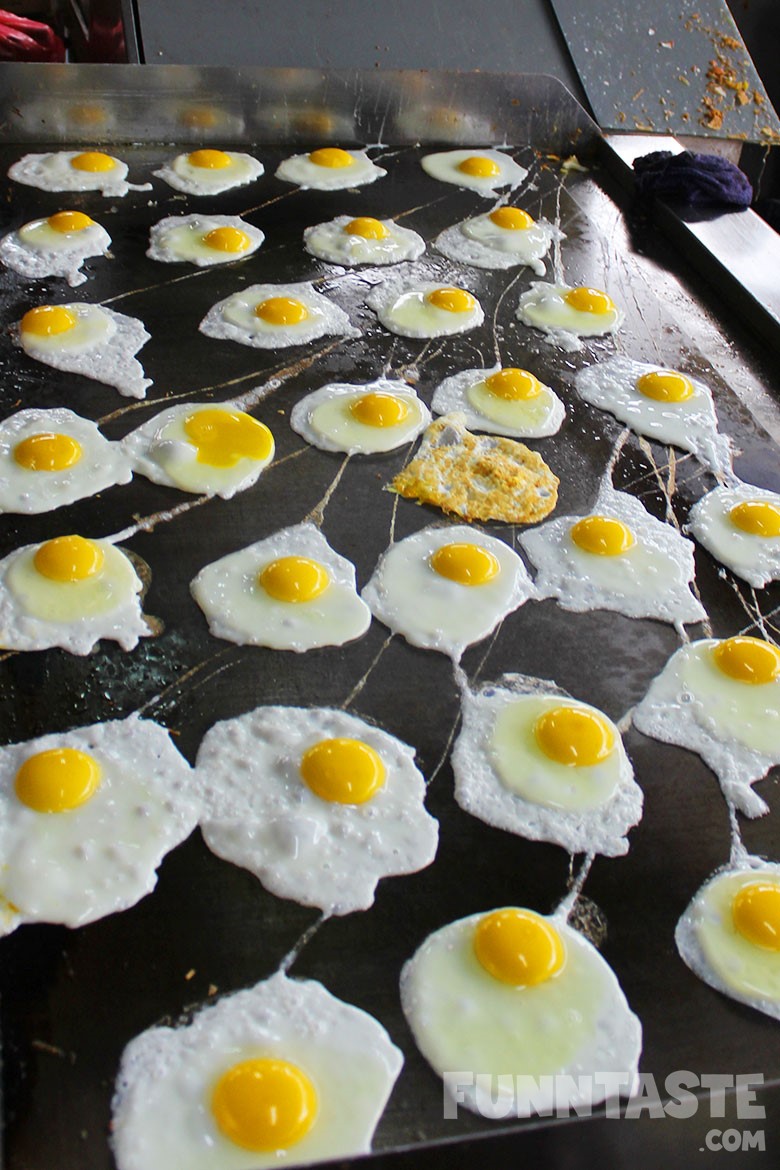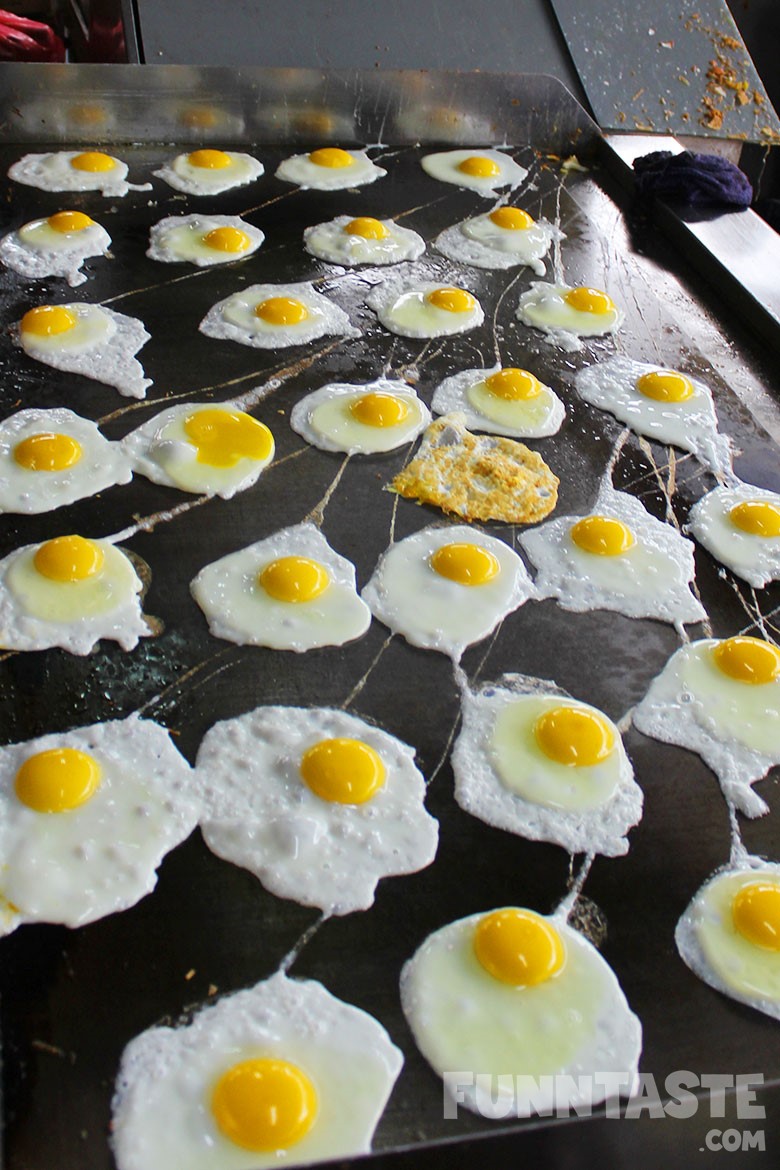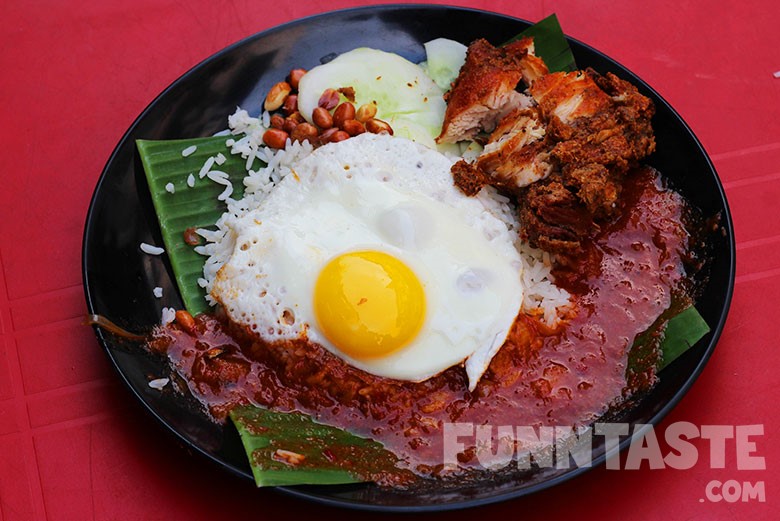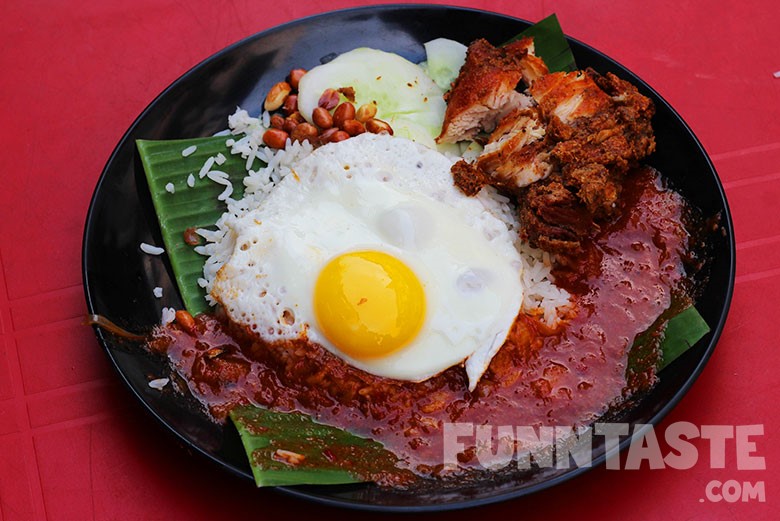 A standard plate of Nasi Lemak with fried chicken cost RM6 which comes with anchovies, sunny side up egg, peanuts, and sambal.
Appearance wise, it almost looked like a combination of nasi kandar and nasi lemak, which is not surprising consider the fact that this nasi lemak stall is managed by Indian people.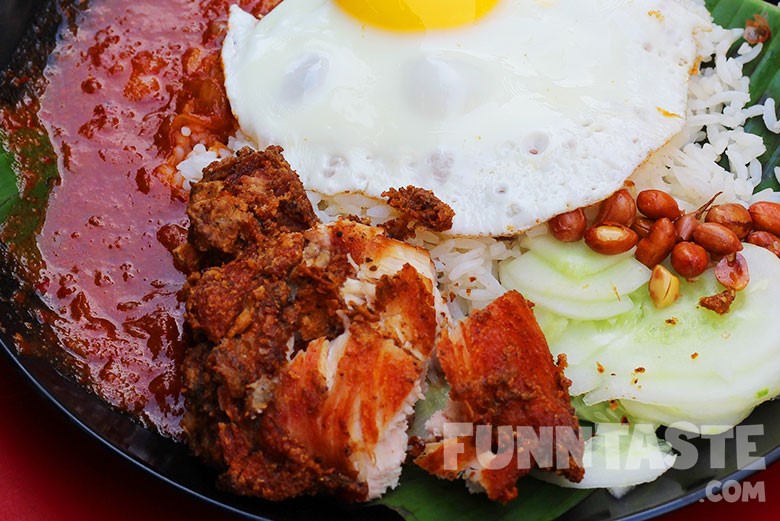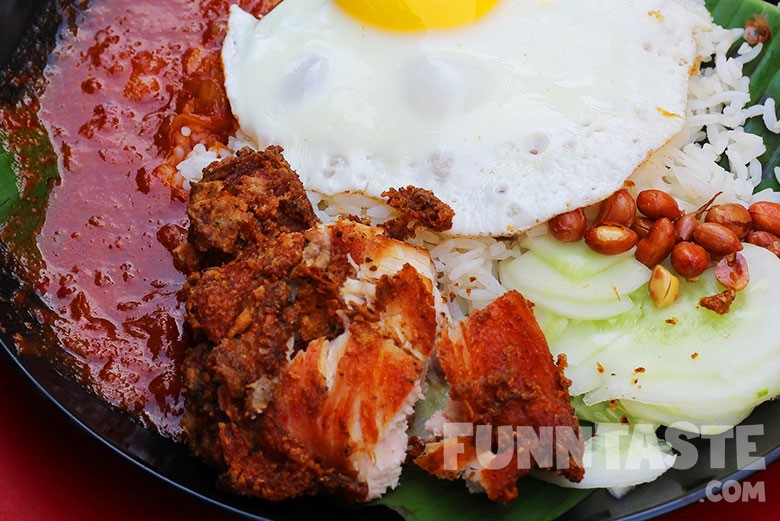 Firstly, we have to say that the fried chicken is one of a kind, something new which we've never tasted before. It was crispy and aromatic, as all fried chicken should. The unique part is its skin which almost tasted like muruku. Upon closer look we saw some Indian spices such as cumin and fennel seeds which explain the unique taste.
The aromatic rice came topped with a generous serving of sambal. Taste wise, it wasn't spicy to begin with, in fact it was well balanced with a hint of sweetness, which we reckon comes from the onion bits.
Verdict
As we were eating, more and more people started filling into Nasi Lemak bumbung, but don't be put off by that because there are ample of seating throughout the alley.
It's also worth mention that this eatery makes a good place for supper as they operate until past midnight. On top of nasi lemak, they also serve mee goreng.
More Info
Nasi Lemak Bumbung (Beside Maybank)
Jalan 21/11b, Sea Park,
46300, Petaling Jaya
Cuisine: Malaysian
Operating Hours: Mon – Sat: 5.30PM– 4AM | Sun: 5.30AM – 12AM
Read also: 10 Best Nasi Lemak In KL & PJ That Is Not Village Park