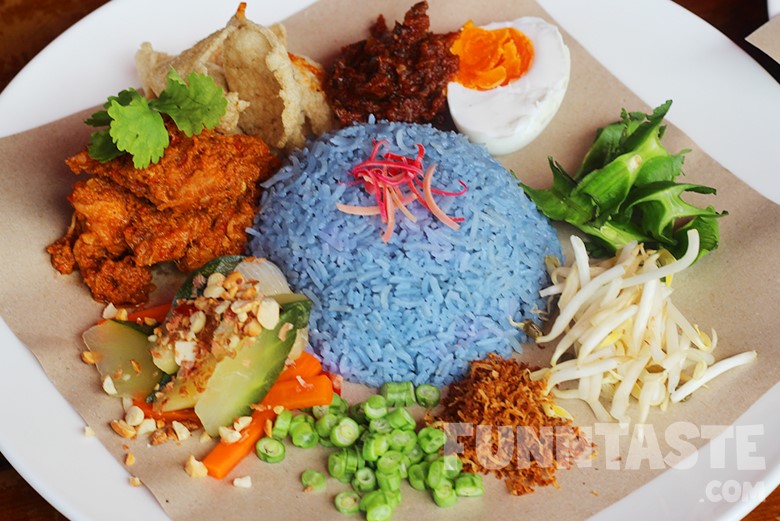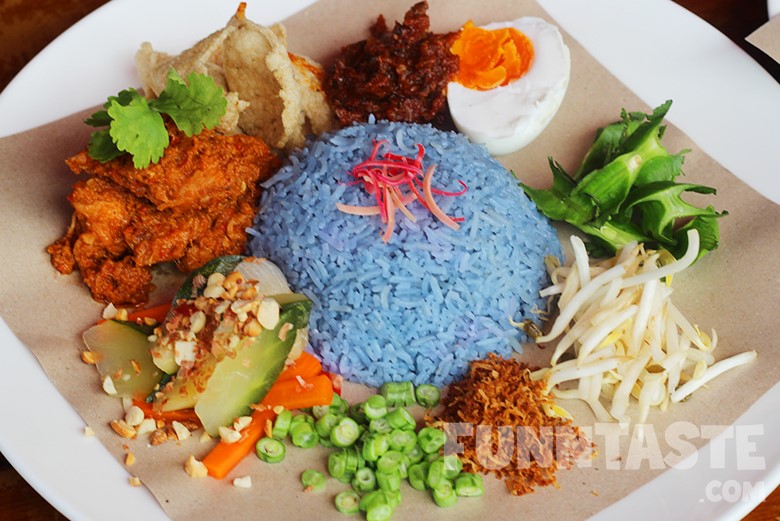 In conjunction with Merdeka, ANTE is launching a special Nasi Kerabu Pork Rendang available in both Publika and 1 Utama outlets. This month long promotional dish is available only from  the 1st of August to the 31st of August 2018 at RM23.90.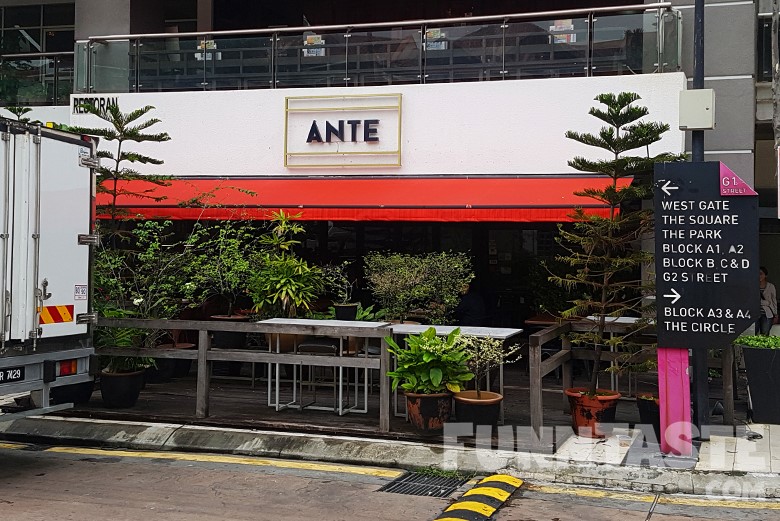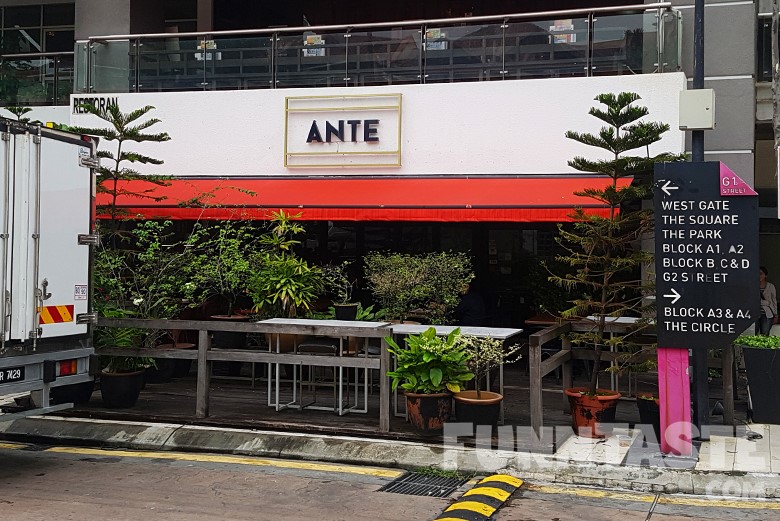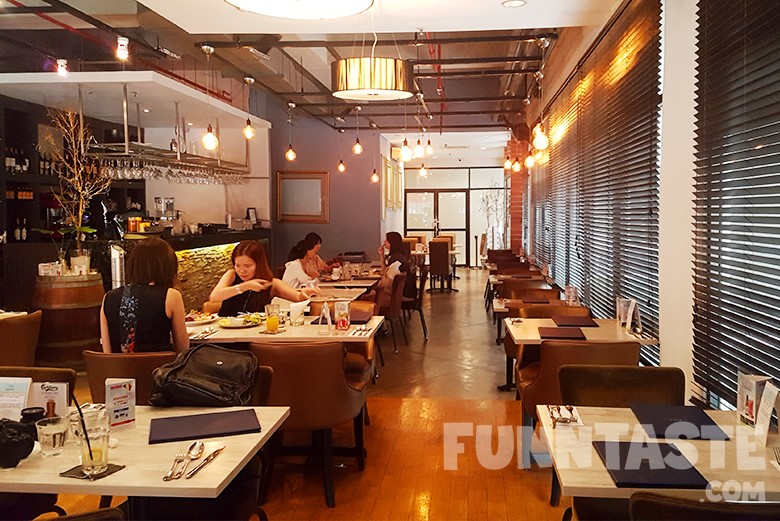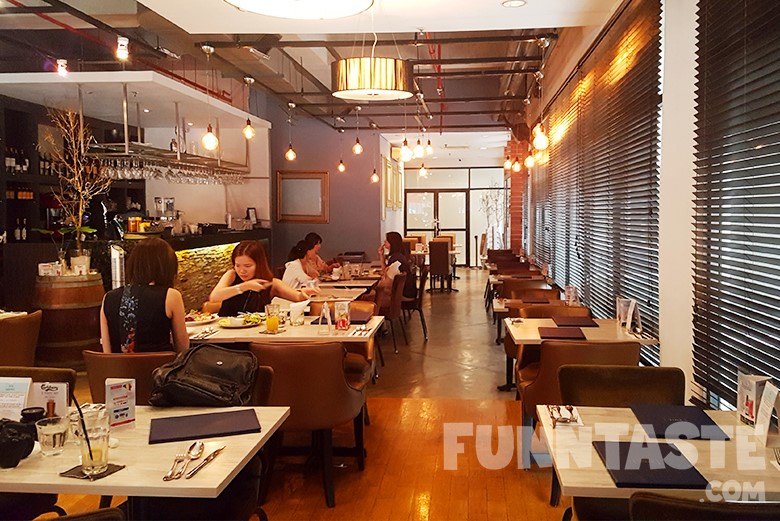 For those who are not familiar, ANTE is a highly rated premium pork restaurant in the Klang Valley. They have won various awards and been featured by many media outlets including Time Out KL, Says, The Star, The Edge and more.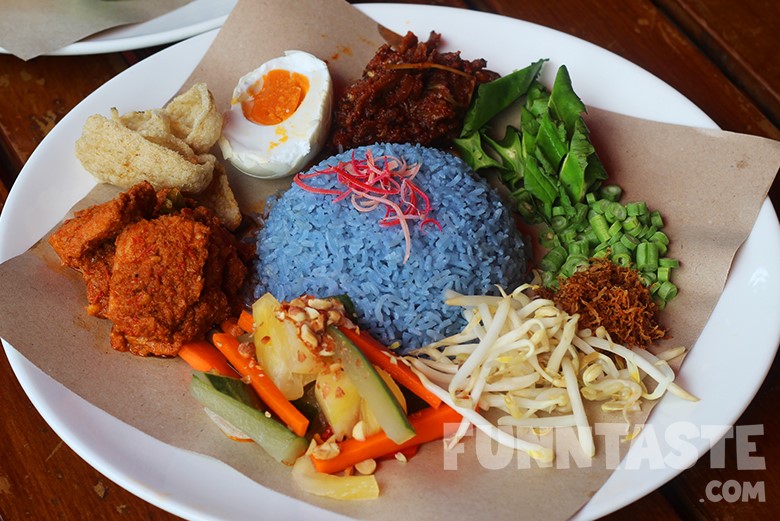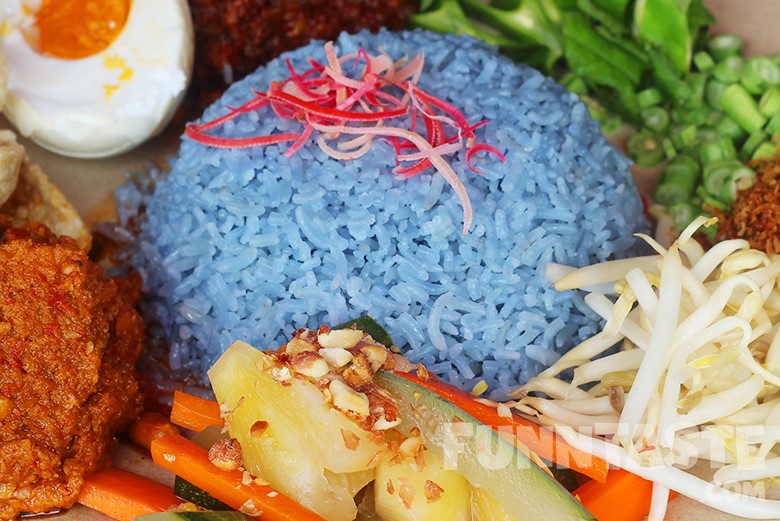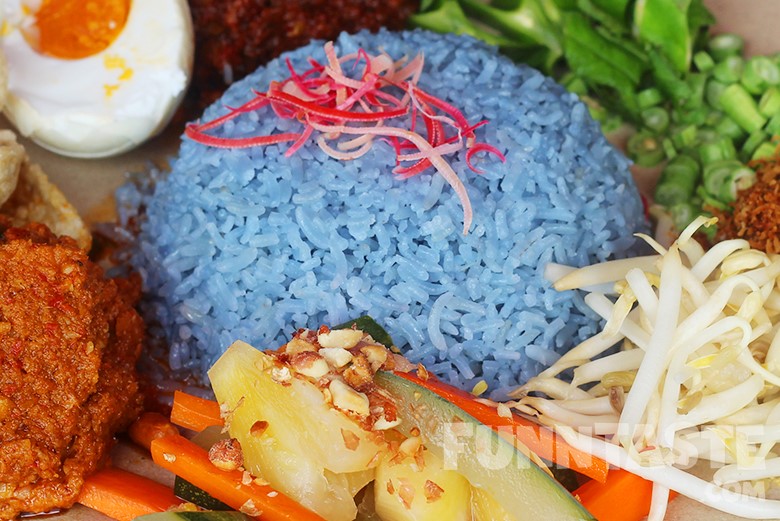 ANTE uses natural Butterfly-Pea Flowers (which is from one of their staffs' grandparents' garden) to dye their fragrant rice blue. The rice is also cooked with fresh coconut cream and gives out a strong and appetizing fragrance.
The dish comprises of house made pork rendang, salted egg, homemade asian pickles (acar), anchovies sambal, toasted coconut (kerisik), and fresh vegetables such as bean sprout, four-angled bean, and long beans.
We believe this unique fusion-mash-up of Nasi Kerabu and Pork Rendang is yet to be done by any other restaurant in the Klang Valley. Taste-wise, it exceeded our expectations by leaps and bounds. The secret to a good Nasi Kerabu is to mix everything up and let the difference of textures, flavours and fragrance fuse with each other before taking a spoon of the heavenly concoction into your mouth and slowly savor the playfulness of everything together.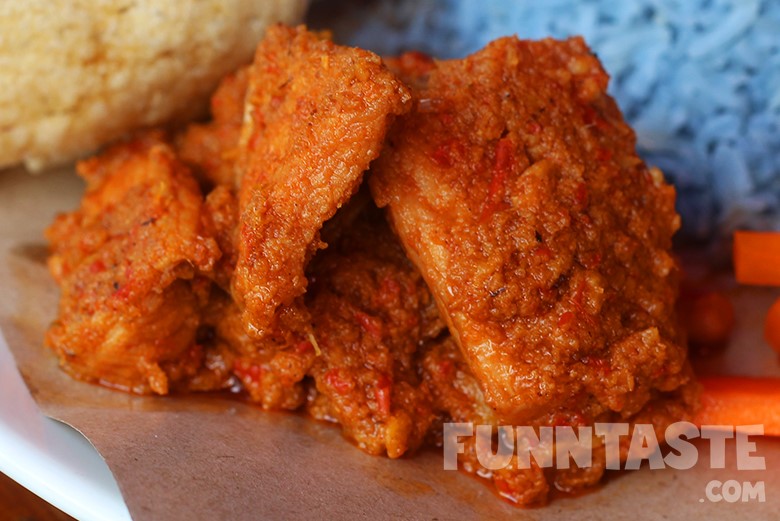 The Pork Rendang and rich Ikan Bilis sambal are two things that really stood out. The Pork Rendang was undoubtedly delicious and we liked it as the rendang was bold and flavourful. As the meat was cooked for 5 hours, you can tell because it was really tender.The pork shoulders used was marinated well with flavourful spices.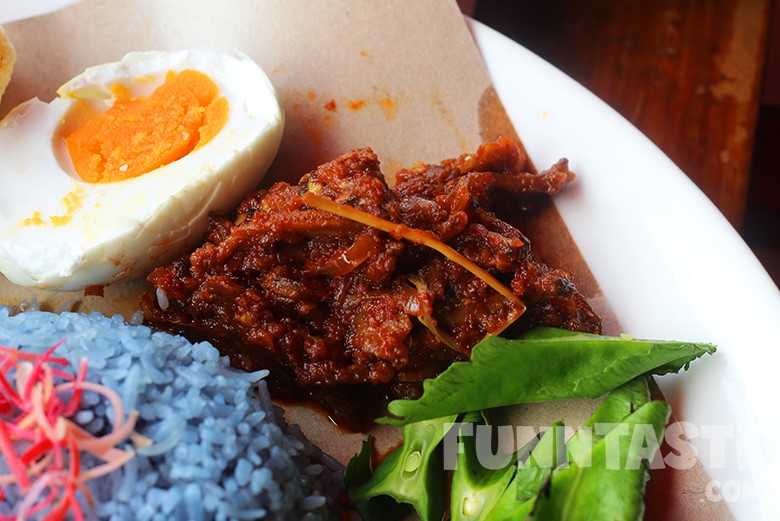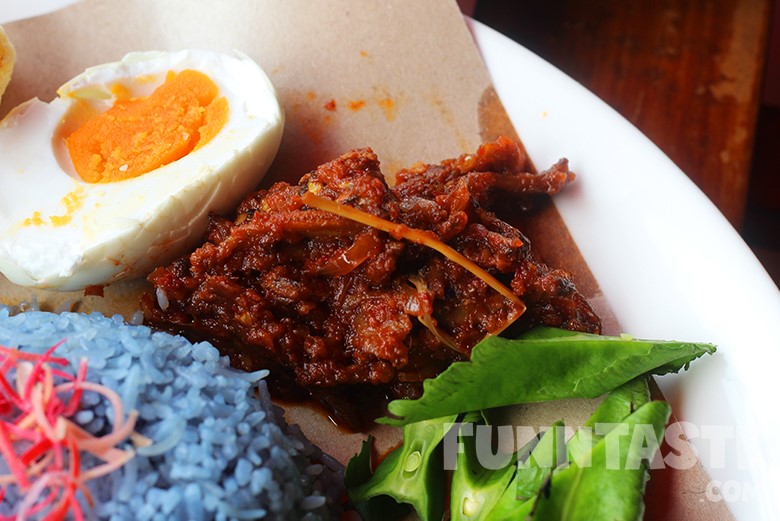 As for the Ikan Bilis Sambal, it's one of the better ones out there, packing just right level of spiciness.
Add-ons for the Nasi Kerabu Pork Rendang is also available with the following price:
Pork Rendang @ RM12.90
Extra Blue Pea Flower Rice @ RM5.90
Keropok Ikan @ RM4.90
Acar/Ikan Bilis Sambal/Salted Egg/Sunny side up egg @ RM2.90 each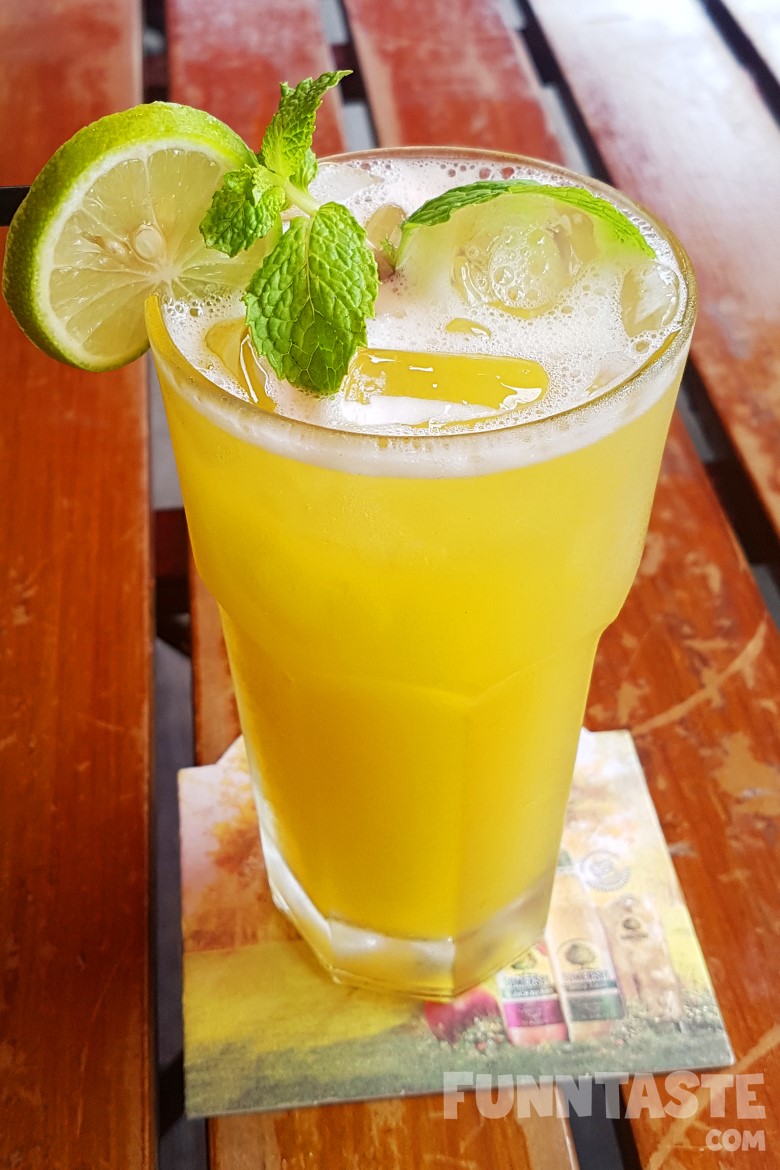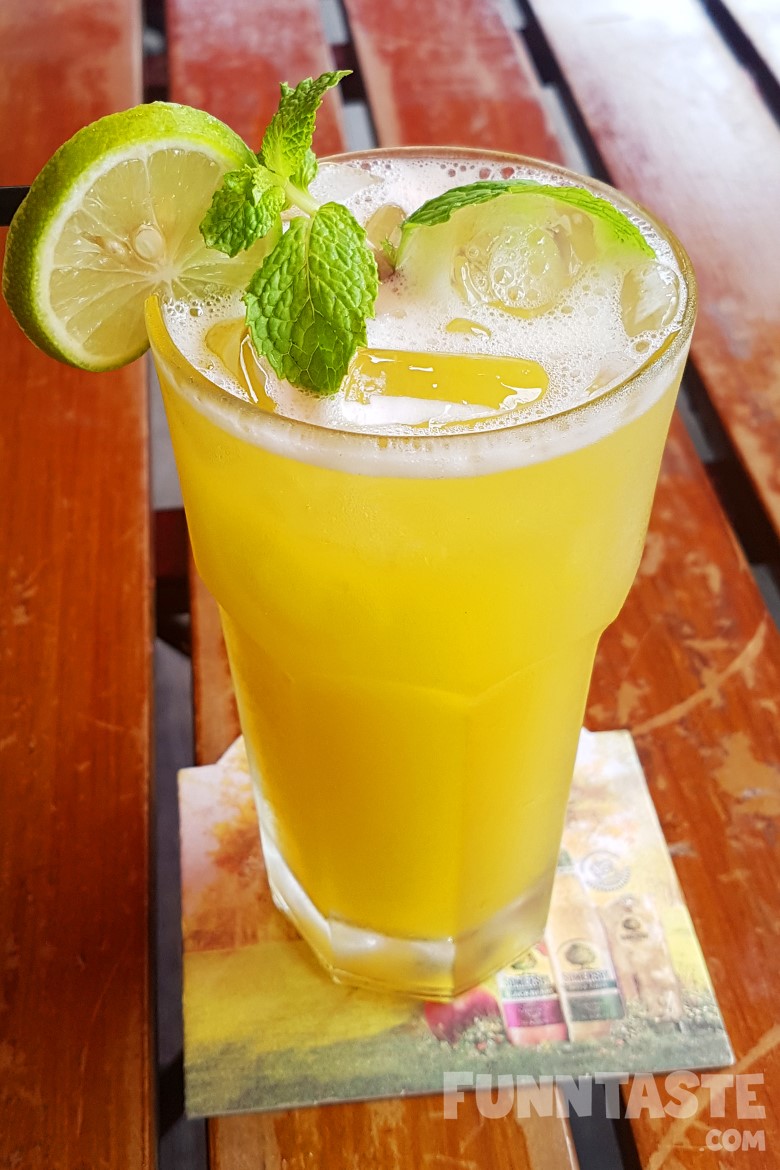 According to Eat Drink KL, the Passionfruit Cooler (RM12) goes well with the Nasi Kerabu Pork and we couldn't agree more!
All in all, if you're a fan of Nasi Kerabu do consider trying this at ANTE……because if you haven't had your favourite local food being "porkified", life is not complete. Don't miss out on this dish as it only available for the month of August.
This article is written in collaboration with ANTE.
ANTE 1 Utama
Lot F346, First Floor, Rainforest,
New Wing 1 Utama Shopping Centre,
Bandar Utama, 47800 Petaling Jaya,
Selangor.
Opening Hours: 10.00AM – 10.00PM, Daily
ANTE Solaris Dutamas
A2-G1-09, Solaris Dutamas 1
Jalan Dutamas 1,
50480 Kuala Lumpur.
Operating Hours: 11.00AM – 10.30PM, Daily