Food & Drinks
Nasi Kandar Ayam Merah (Nasi Ganja) @ Yong Suan, Ipoh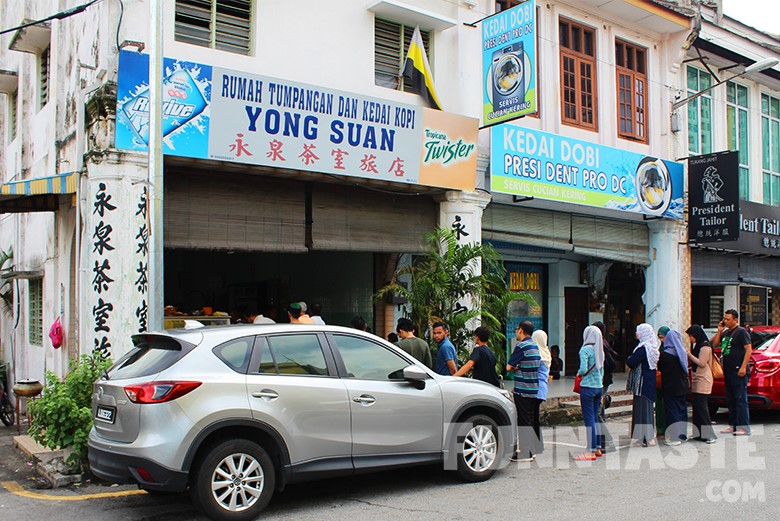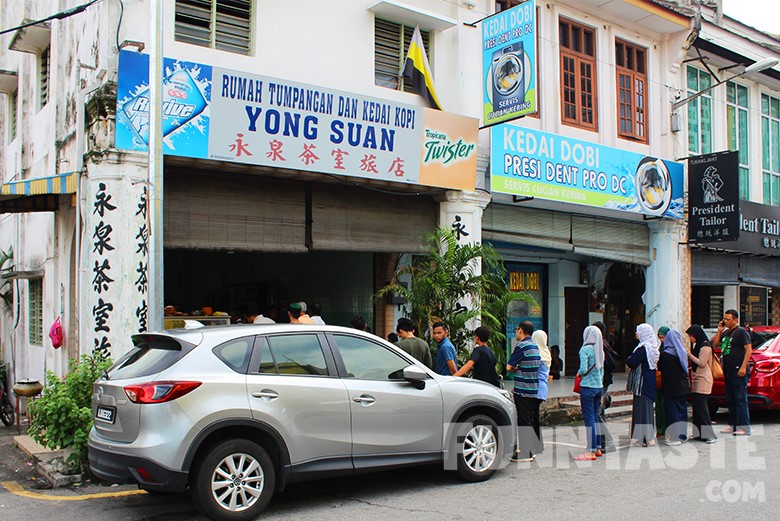 If you are planning on a food hunting in Ipoh, Nasi Kandar Ayam Merah should be on your MUST TRY list. It is not only one of the most popular eateries in Ipoh but also the only notable Nasi Kandar in town.
While the official name of the restaurant is Nasi Kandar Ayam Merah, the locals nicknamed it "Nasi Ganja" due to its addictiveness. Despite the nickname, fret not as there are no marijuana used in any of the ingredients.
Much like Nasi Kandar Penang Kok Siong in Puchong, Ipoh's Nasi Ganja is operated in a Chinese coffee shop.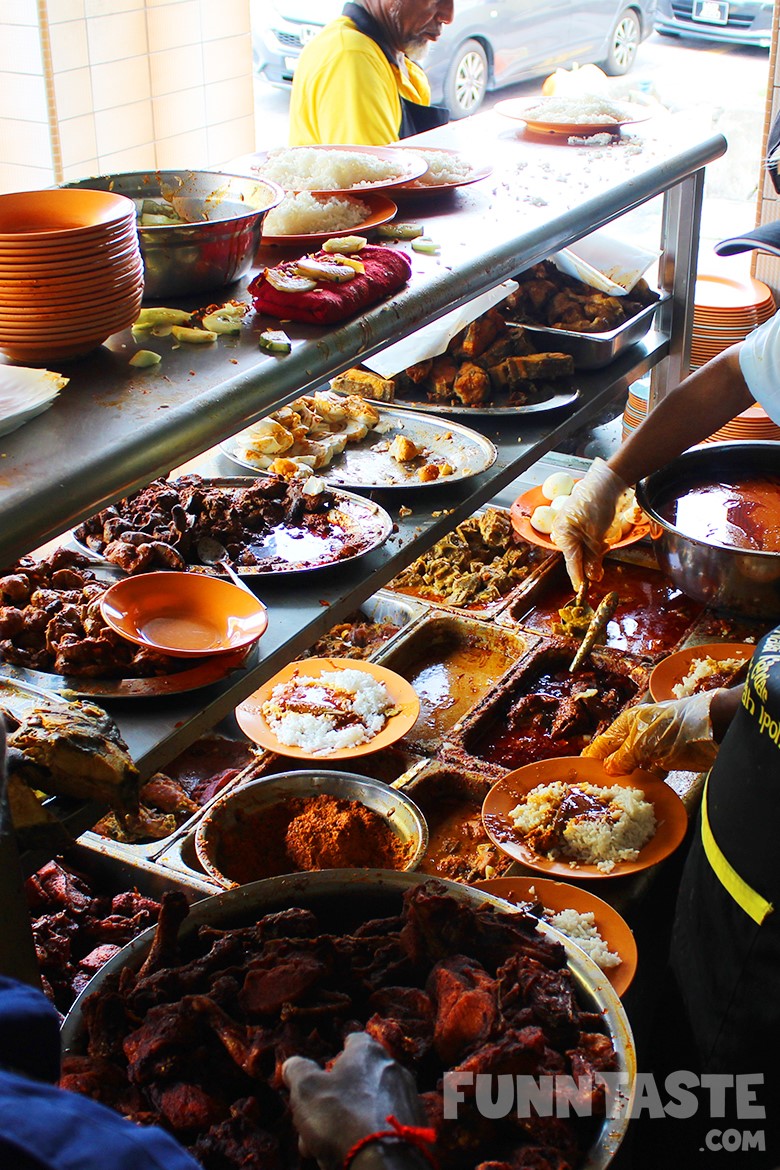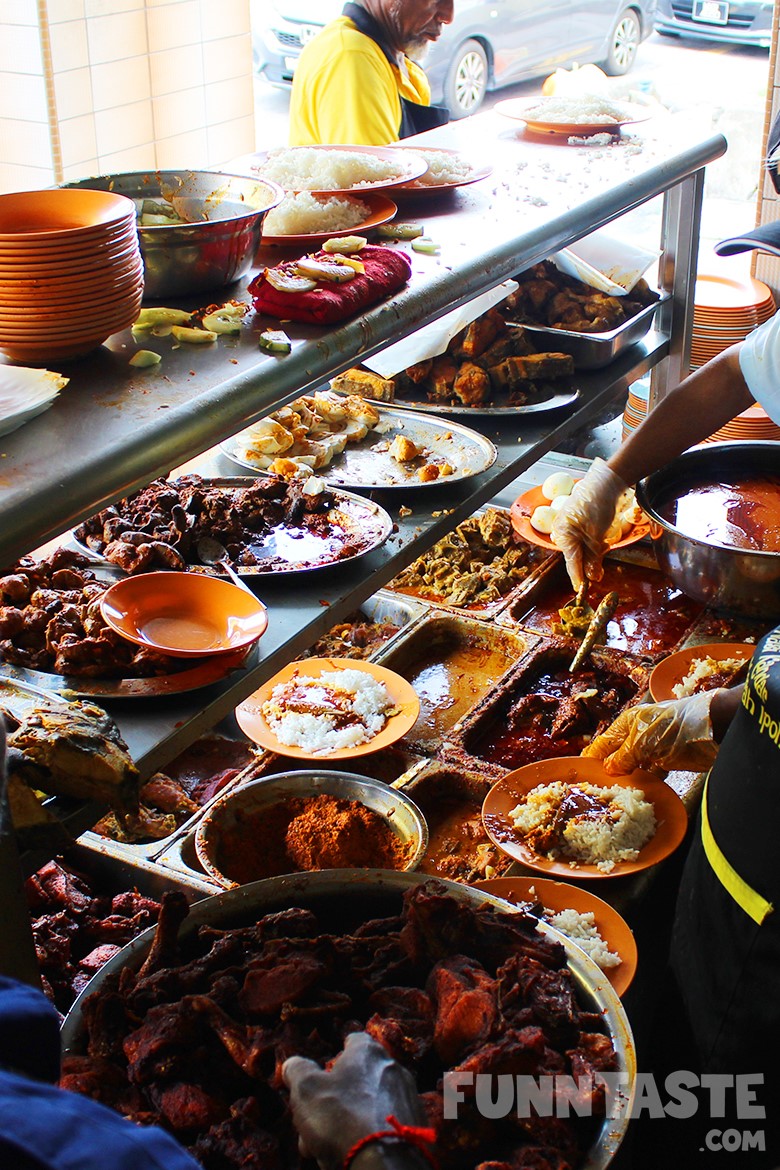 If you are planning to dine in you do not have to worry about the dreadful long queue as it is for those who are having their Nasi Kandar take away. However if you are dropping by during lunch hour, it would be impossible for you to find a table without sharing it with others.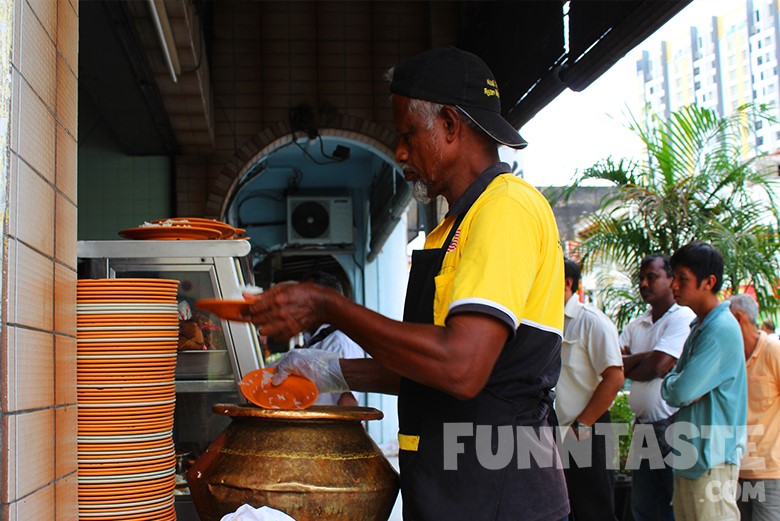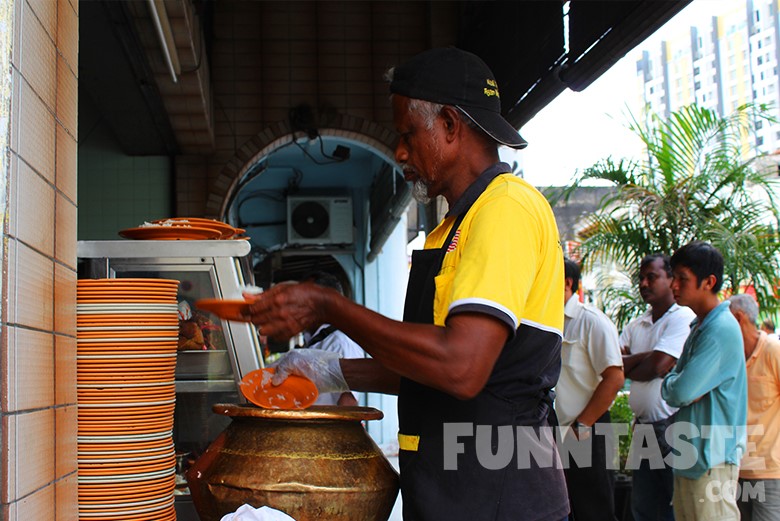 Luckily the majority of people from Ipoh are friendly and are more than willing to share a table with you.
Once you find a place to sit, do tell the staff what you want in your plate of Nasi Kandar.  The service was surprisingly quick and efficient as it took around 5 minutes for our food to arrive despite the large crowd.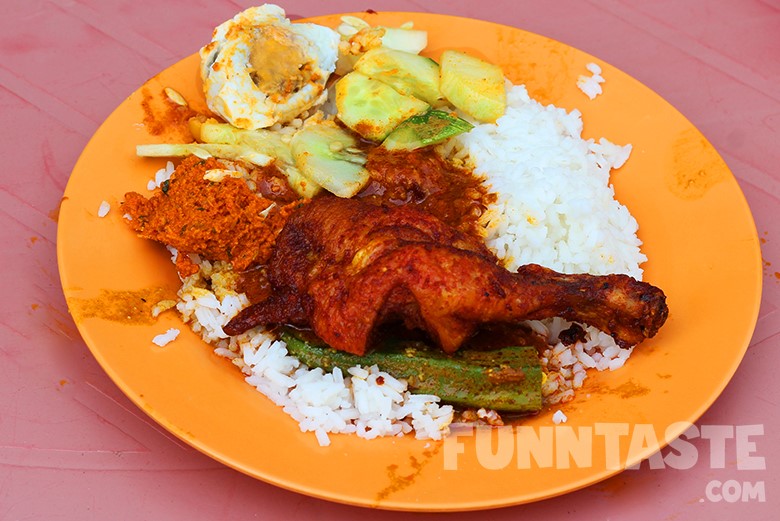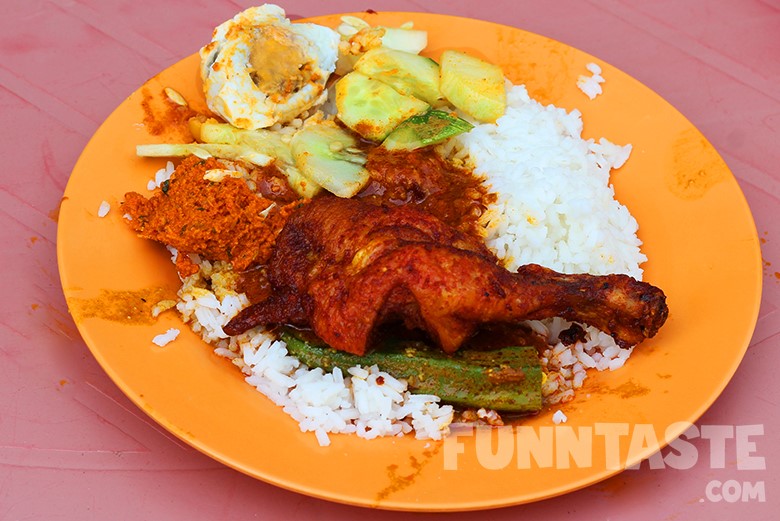 We had the signature plate of Nasi Kandar which came with fried chicken, salted egg, okra and sliced cucumbers topped with their special chutney and robust curries.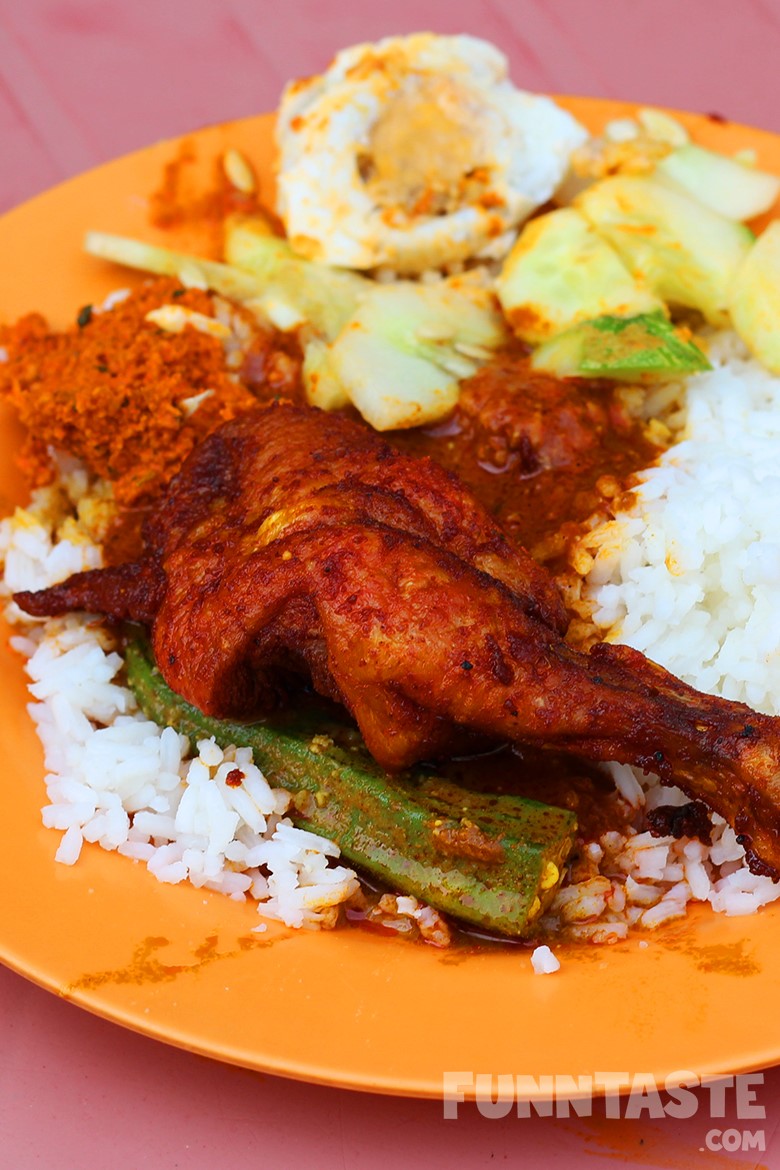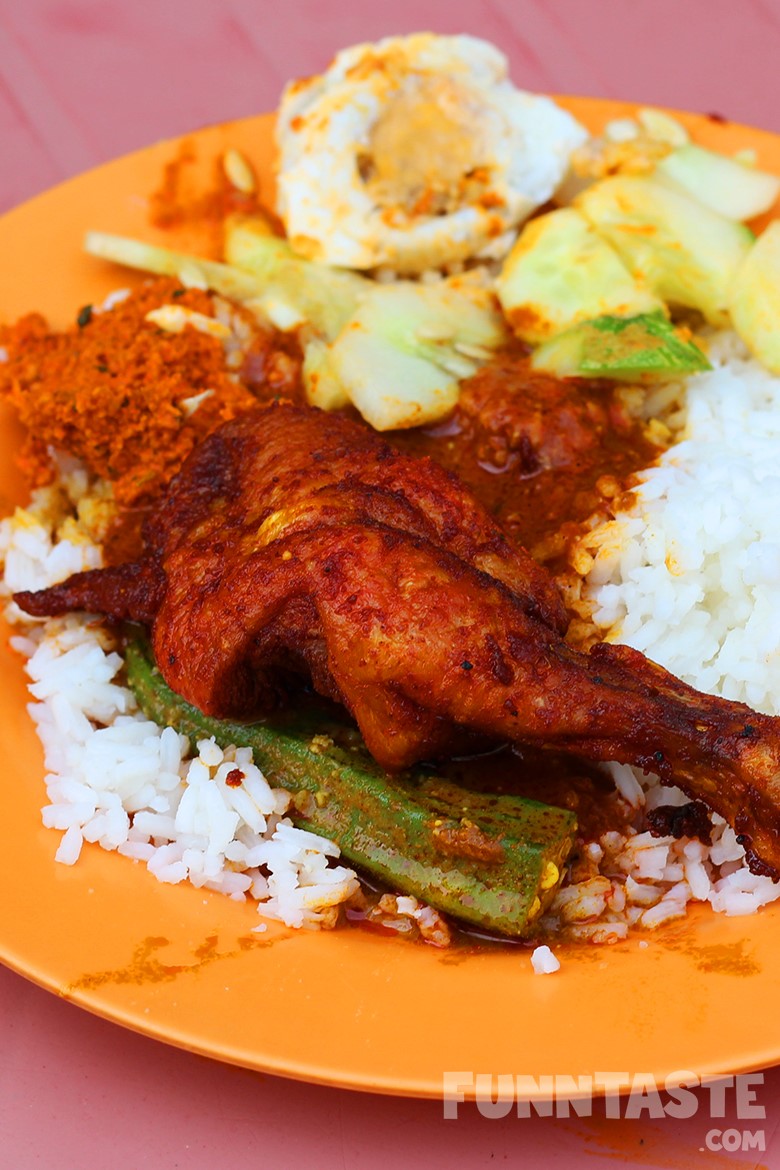 Although the fried chicken was a tad hard to our liking, overall the dish was pretty amazing. The curries were spicy and flavourful and complimented the fluffy and soft rice well. The chutney and salted egg brought unconventional flavours to the typical Nasi Kandar dish.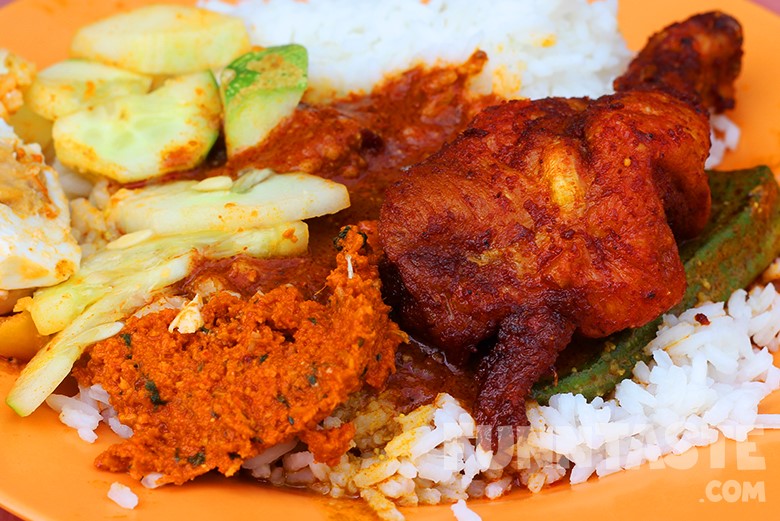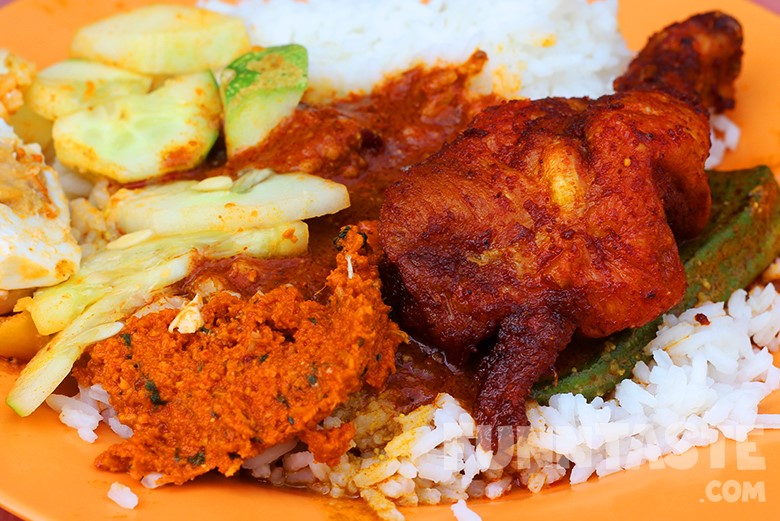 The curries were clearly the wow factor of this dish hence do request for "kuah campur banjir" for a satisfying feast.
Verdict
Taste wise, the uniqueness of this dish was the curry and the addition of chutney and salted egg. While the chicken breast was hard, we found the drumstick to be quite tender and flavourful. Do tell the staff which chicken part you want to avoid disappointment. The portion has slightly decreased compared to few years ago, nonetheless you can ask for extra rice which is charged affordably at only RM0.50.
Overall, Nasi Kandar Ayam Merah was an incredibly satisfying meal. It's a good place for you to quickly satisfying your Nasi Kandar cravings and move on with your day.
More Info
Restoran Nasi Kandar Ayam Merah (Nasi Ganja)
Yong Suan Coffee Shop
2, Jalan Yang Kalsom,
30250 Ipoh
Cuisine: Indian Muslim
Operating hours: 9.30am – 5pm, Daily