Things To Do
11 Must Visit Theme Parks To Go To During The Holidays
Remember those good ol' days you had fun as a kid at theme parks? When your parents would surprise you the next morning to an adventure of a lifetime? Well fret not, we may be adults but we are still kids at heart. This is our chosen list of theme parks that you and your loved ones could enjoy during the holidays.
1. Sunway Lagoon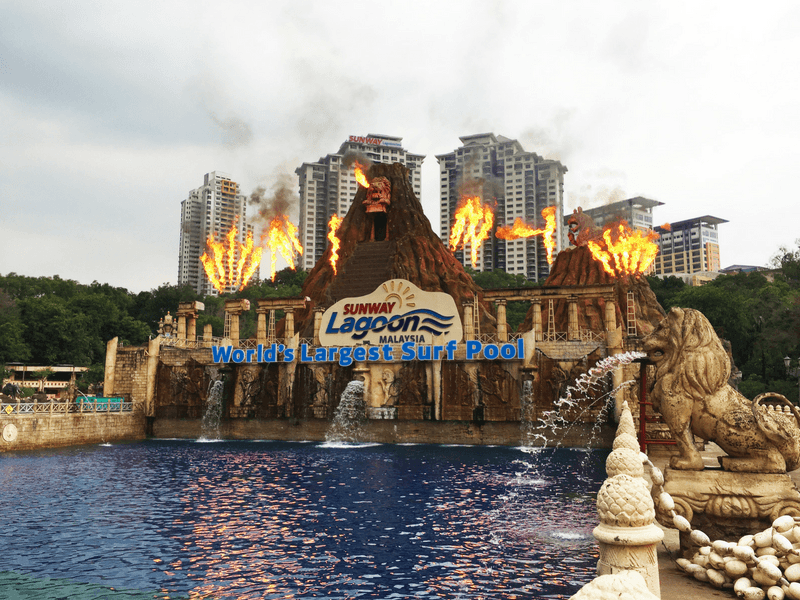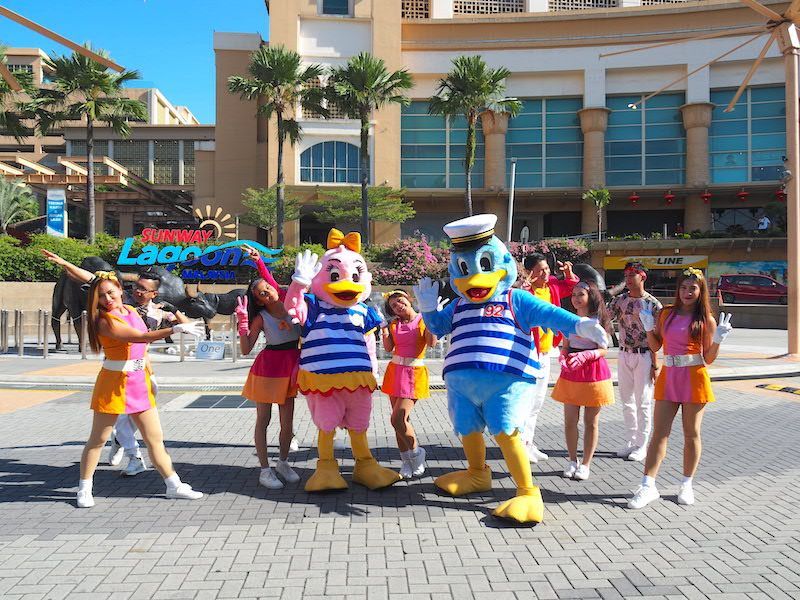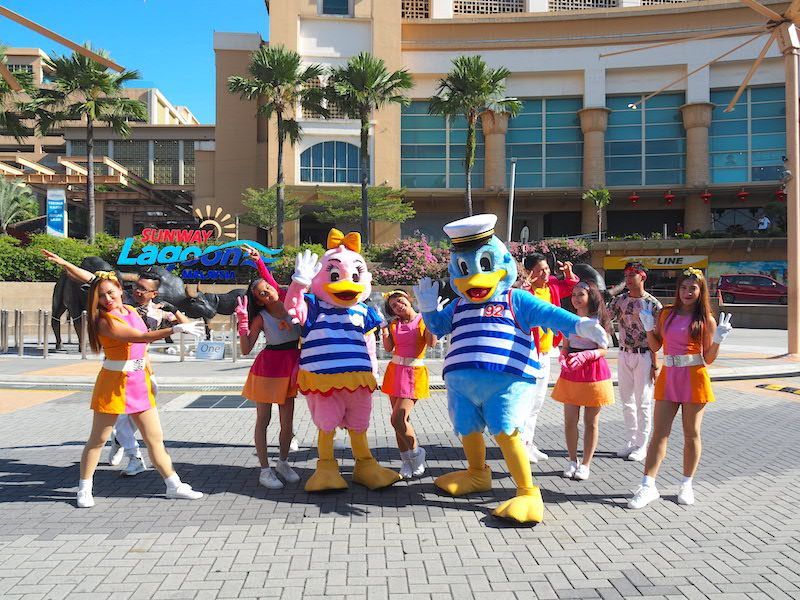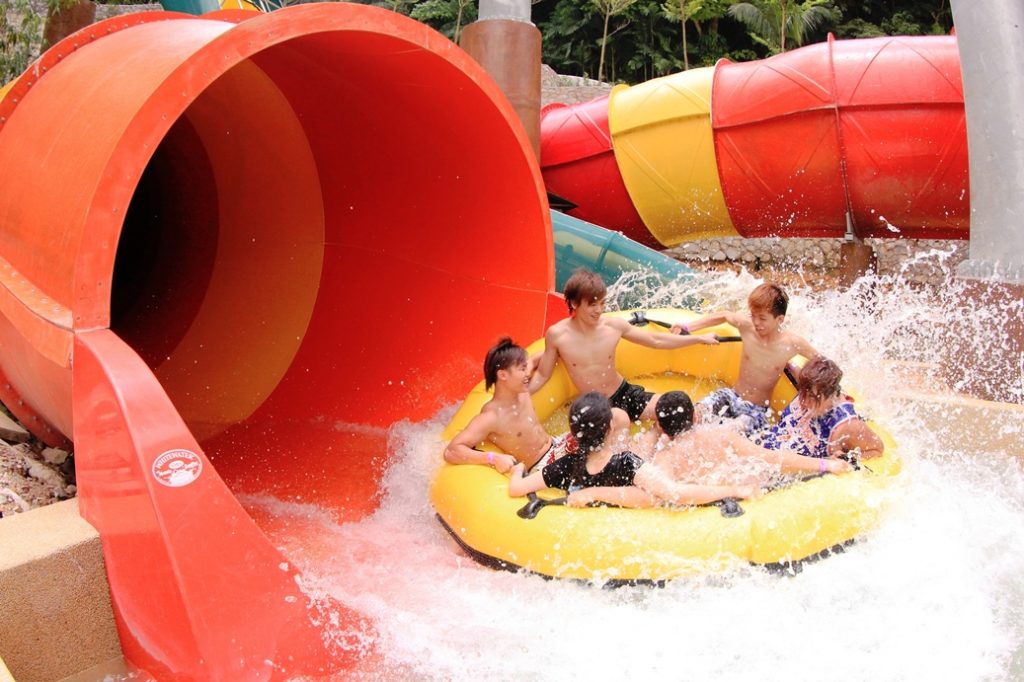 Known as one of the best theme parks in Malaysia, Sunway Lagoon is suitable for all ages with more than 80 attractions available. There are five main areas in this park: Amusement Park, Water Park Extreme Park, Scream Park and Wildlife Park. Some of the activities you'll come across include of Bungee Jumping, the Surf Beach and many more. To add more to the thrill, don't miss out on the Vuvuzela – a water ride that launches you from a 11 storey high tower and plunges you through water turbulence. How exciting does that sound?

Operating Hours: 10:00am – 6:00pm, daily
Address: 3, Jalan PJS 11/11, Bandar Sunway, Selangor


2. Genting's Skytropolis Funland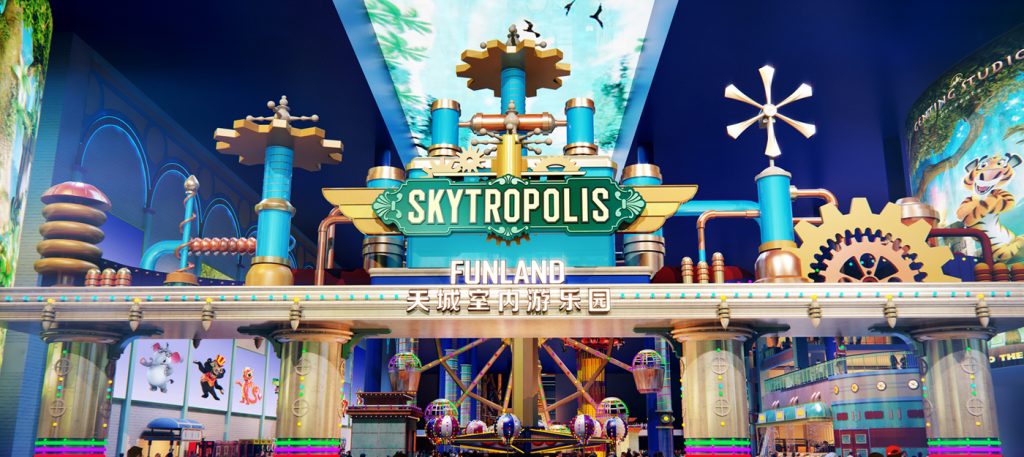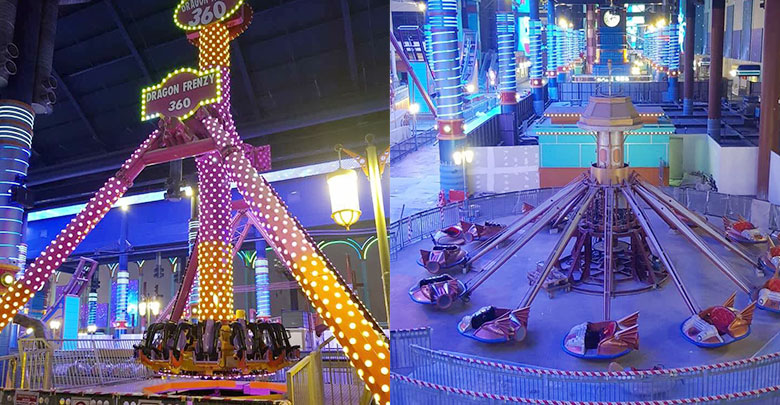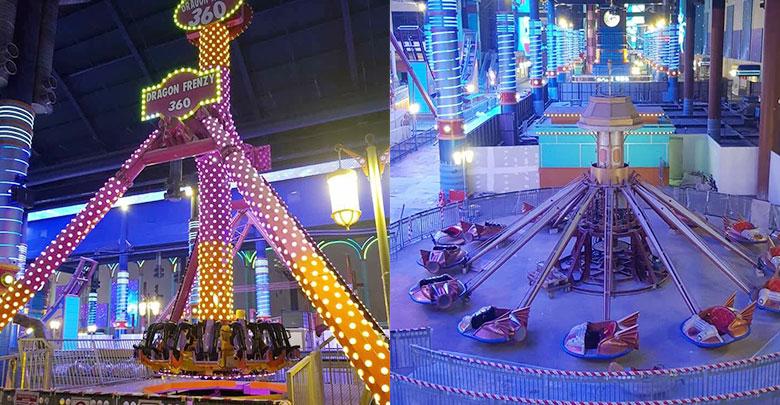 A place we call Cool Land, where the wind is chilly and the environment is an ideal playground for those who are kids at heart. There are plenty of amazing rides and VR experiences you can find at this new and improved indoor theme park. Although with limited space, it is surely pack with plenty of awesome rides. For now there are only 13 rides out 21 that is functioning whilst the others are still in the midst of construction. Well, it sounds pretty dope to me already.

Operating Hours: 10:00am – 12:00am
Address: Level 1, First World Plaza, Genting Highlands, Pahang


3. Movie Animation Park Studios (MAPS)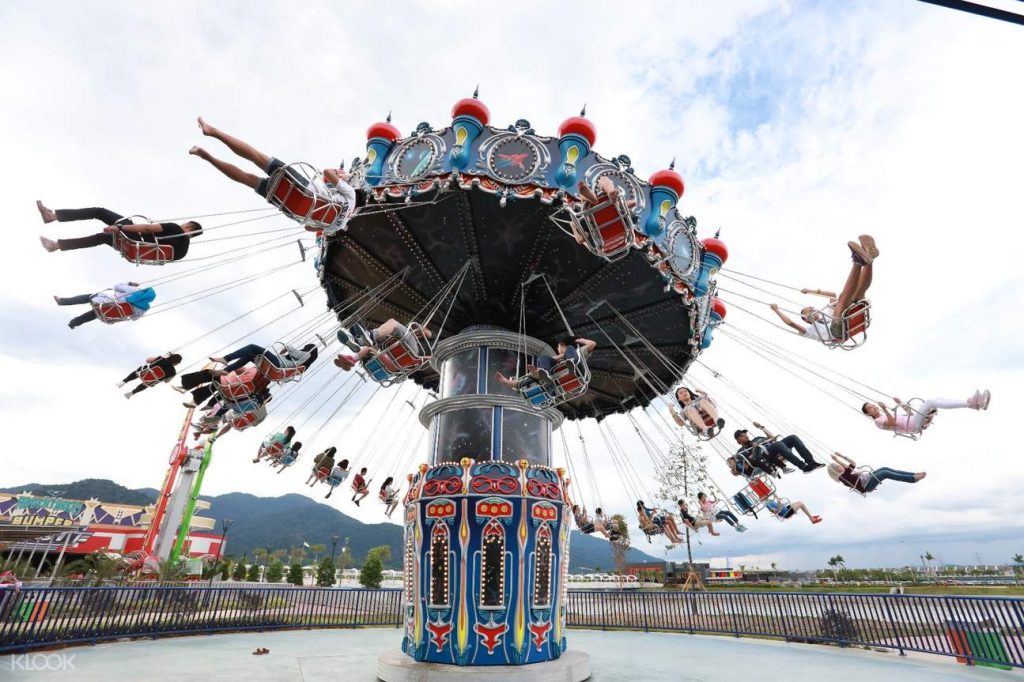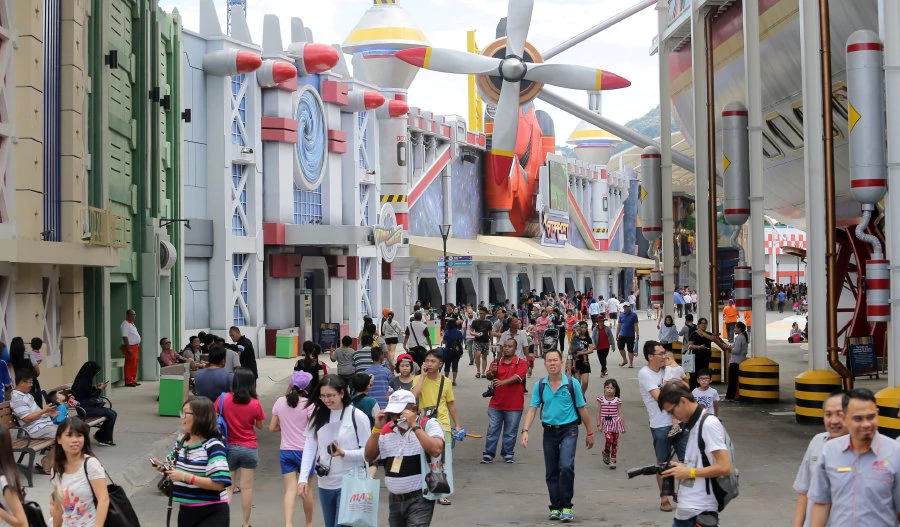 Opened its doors in 2016, MAPS is the place where you would want to hang out with your loved ones. There's about 23 interactive attractions, 15 thrilling rides in 6 different thematic zones in this animation theme park. Enjoy thrilling rides such as the Megamind Megadrop, Hyperspin and Asteroid Attack. Aside that, you would stumble upon popular characters such as the Smurfs – so be prepared to have their song stuck in your head for most of the day.
Operating Hours: Monday to Thursday (4:00pm – 12:00am), Friday, Saturday, Sunday, Holidays (10:00am – 12:00am), closed on Wednesdays except school & public holidays.
Address: Persiaran Meru Raya 3, Bandar Meru Raya, Ipoh, Perak
4. Lost World Of Tambun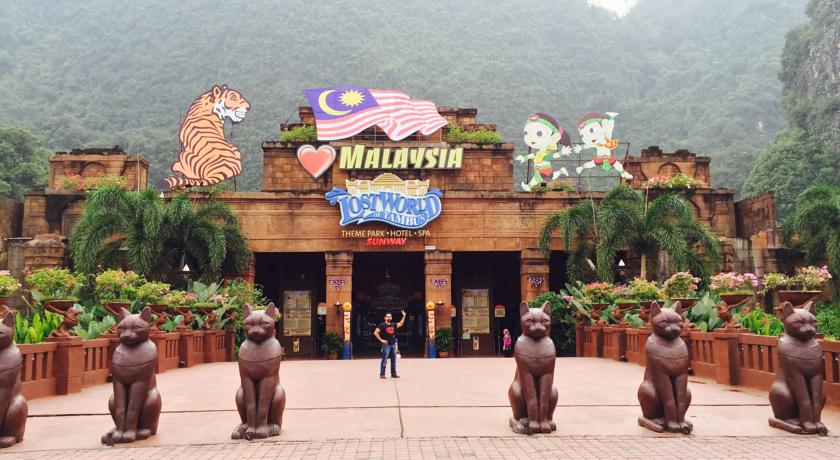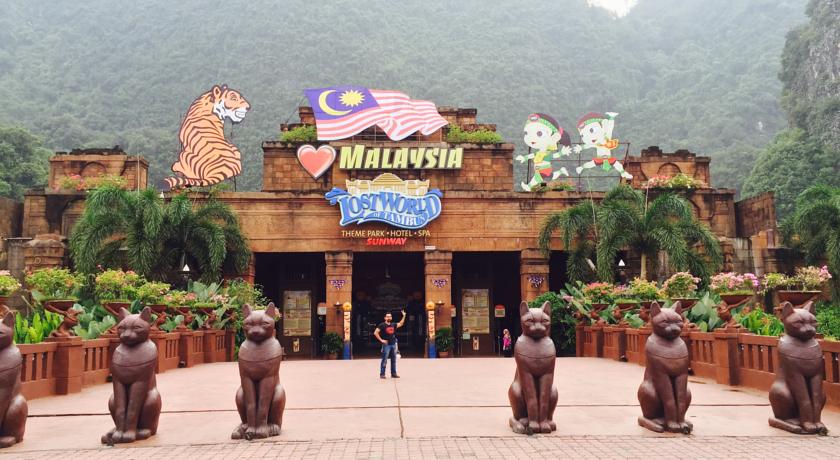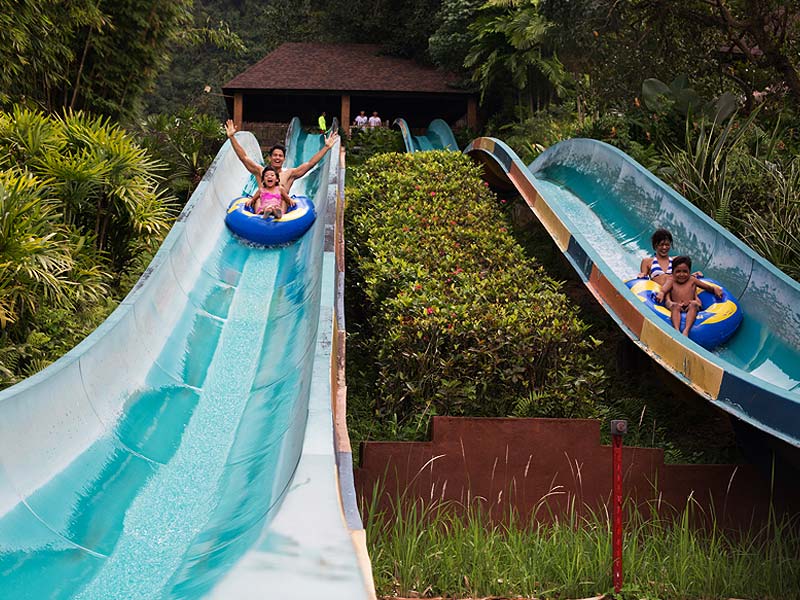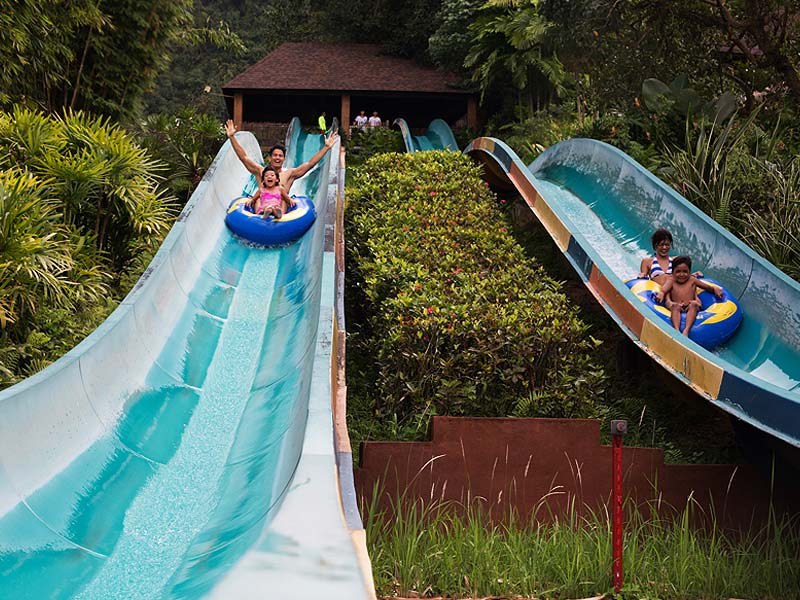 Located in Sunway City in Ipoh, this is the perfect spot for you to be at – if you are running away from all the hustle and bustle of the city.
The theme park is known for those who are seeking for a more adventurous experience. Take your pick between enjoying your time at the Lost World Water Park, Petting Zoo, Amusement Park, Tiger Valley, Tin Valley or the Adventure Park. If you are a more laid back person who rather chill, then you'll be able to enjoy the numerous water slides at the Water Park. And at night, don't forget to take a dip at their Hot Springs for some zen time. Other than that, there's a roller coaster at the Amusement Park to give you such a thrill or you can even do some canooing or rock climbing at the Adventure Park.
Operating Hours: Monday-Friday (11:00am – 6:00pm), Saturday, Sunday, Holidays (10:00am – 6:00pm), closed on Tuesdays except on school & public holidays
Address: No.1, Persiaran Lagun Sunway 1, Sunway City Ipoh, Perak
5. Legoland Malaysia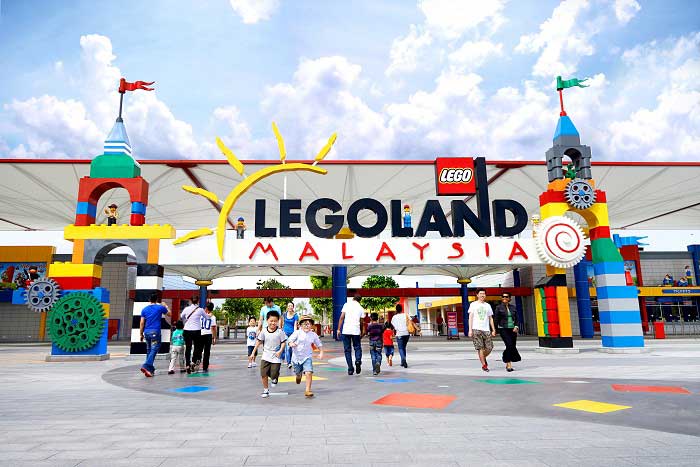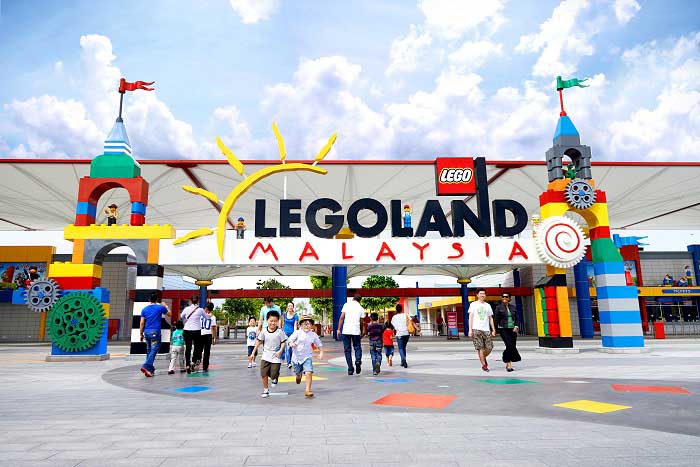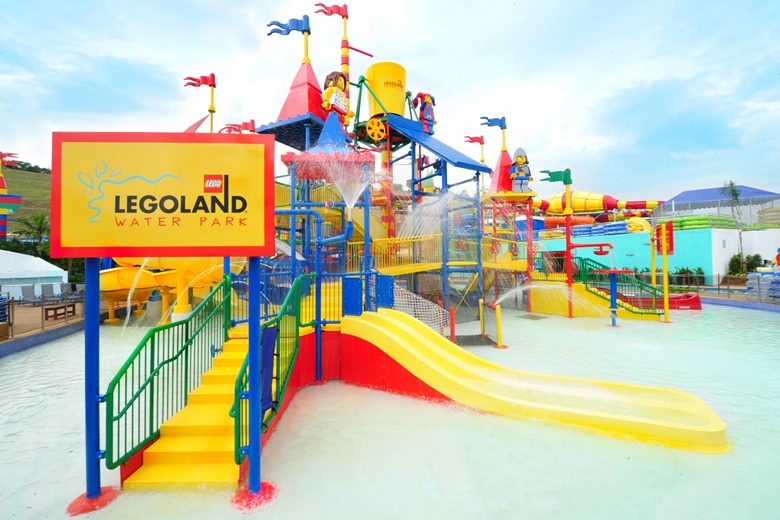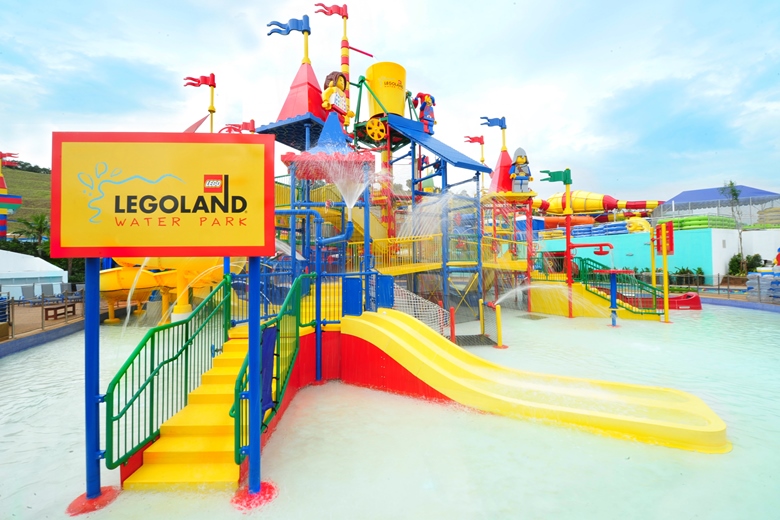 A theme park that coincides with everyone's interest, featuring zones such as Imagination, The Beginning, Lego CIty and Lego Kingdoms. These areas are catered to different age groups so if you are interested in taking a ride on their speedy roller coasters – then that'll be for kids aged 8 and above. Whilst The Mini Land is where you can take your toddlers and take a scenic walk through the replicas of the famous landmarks around the world. All that are actually constructed with legos.

Operating Hours: 9:00am – 7:00pm, daily
Address: 7, Jalan Legoland, Bandar Medini Iskandar Malaysia, Iskandar Puteri (Nusajaya), Johor


6. A'Famosa Melaka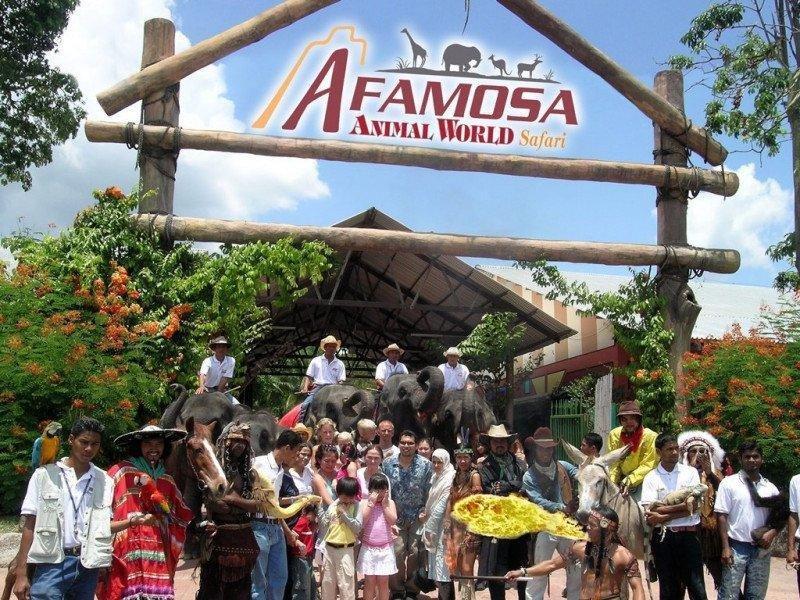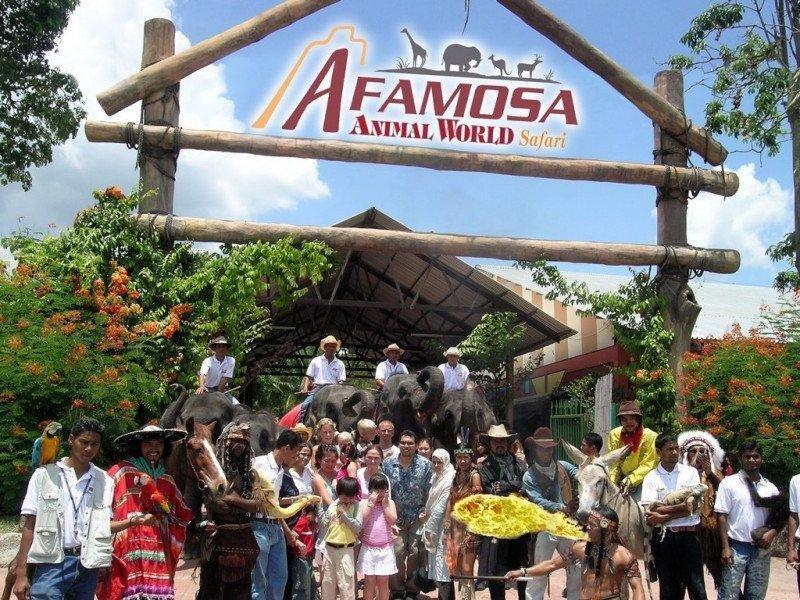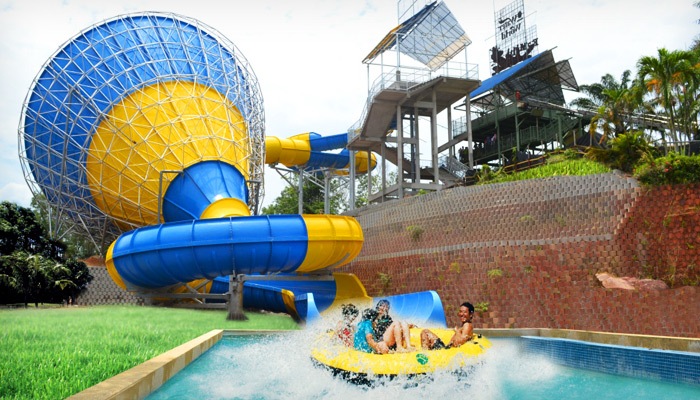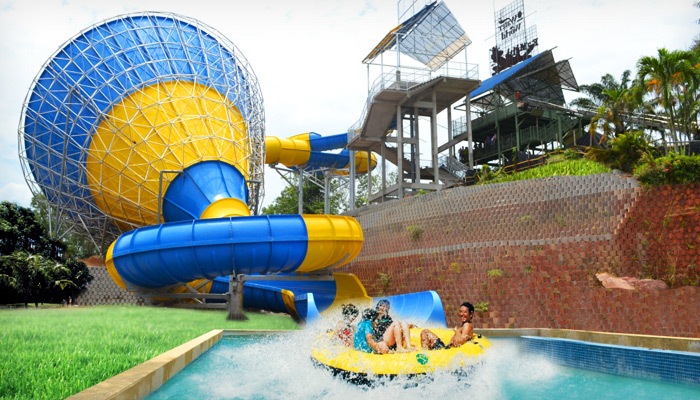 Melaka is filled with history hence the resort is named after the Portuguese Port down in the heart of its town. You can find plenty of cool attractions here such as The Animal World Safari, The Cowboy Town, the Theme Park and there's even a golf course for all you golf kakis out there.

Operating Hours: Monday – Friday (11:00am – 7:00pm), Saturday – Sunday, Holidays (9:00am – 8:00pm), closed on Tuesdays
Address: Jalan Kemus, Simpang Empat, 78000 Alor Gajah, Melaka

7. The TOP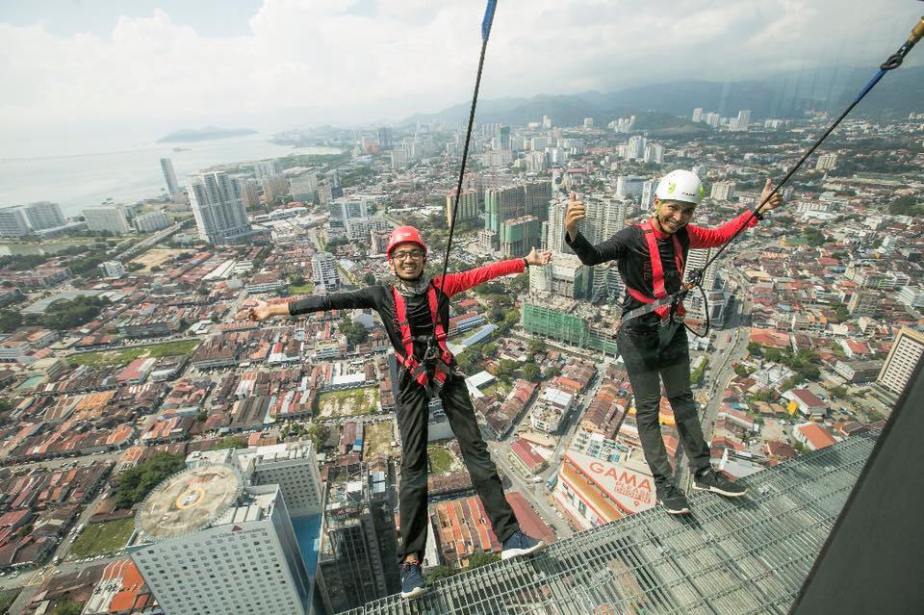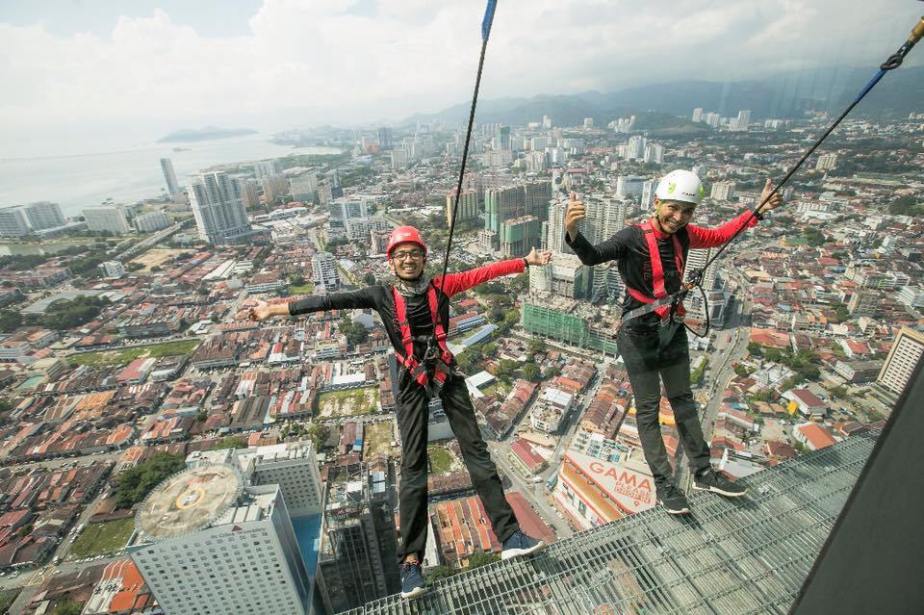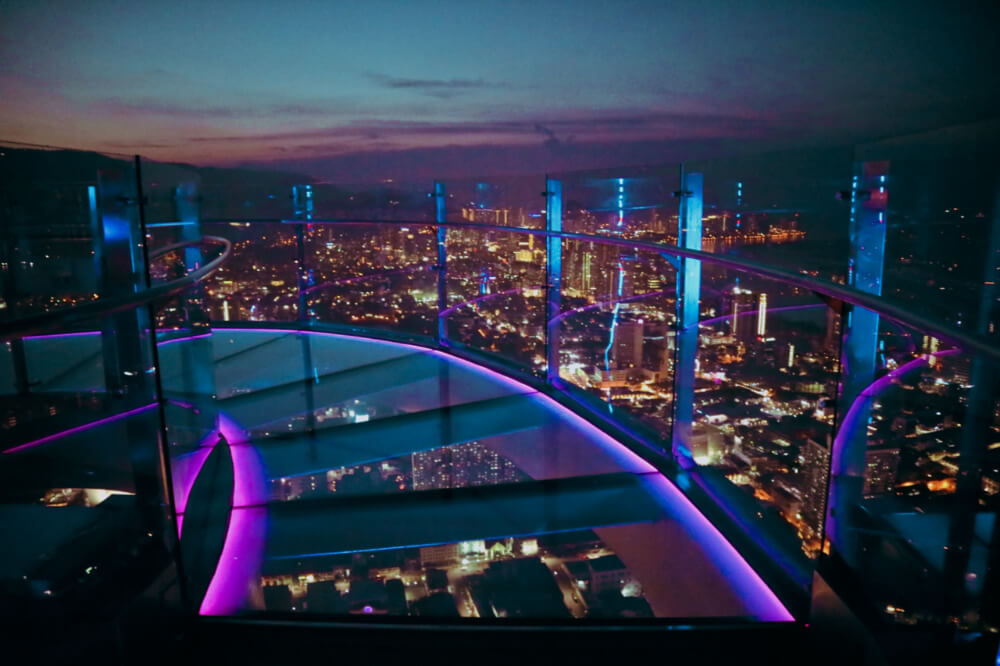 Located in Penang, enjoy a selection of cool attractions that can be found at this amazing spot. A thrill junkie would enjoy this rope course challenge called Gravity Z. 239 metres above the ground, there will be six obstacles you'd need to break through. Conquer your fear of heights as this is simply one of the best things to do. And if that isn't the case, then enjoy a bird's eye view at their Rainbow Skywalk. Dwell in the stunning views of what the ton has got to offer from its highest point.

Operating Hours: 11:00am – 8:00pm, daily
Address: 1, Jalan Penang, George Town, Penang
8. ESCAPE Adventure Play Theme Park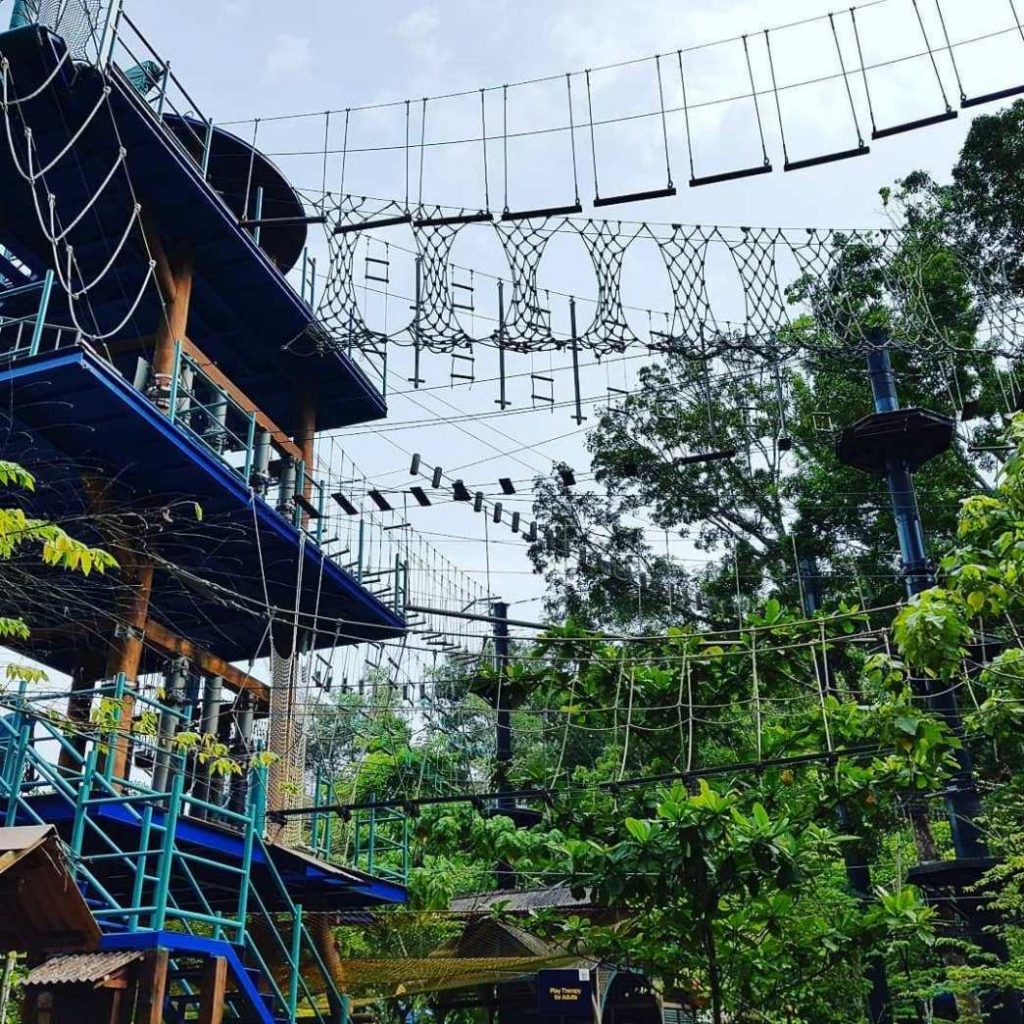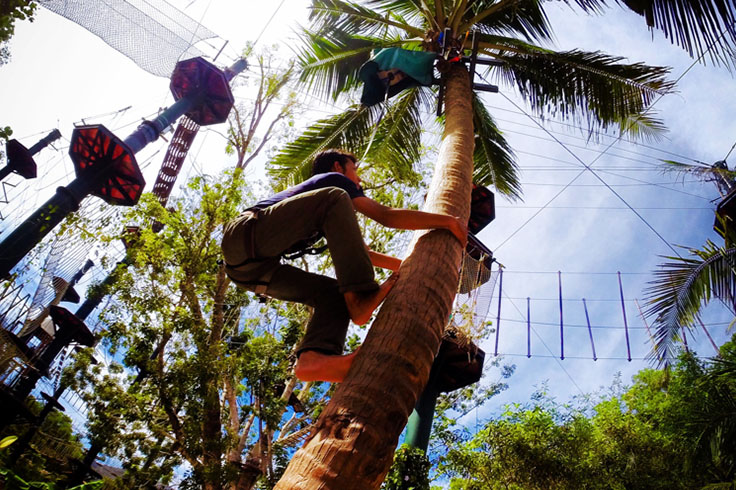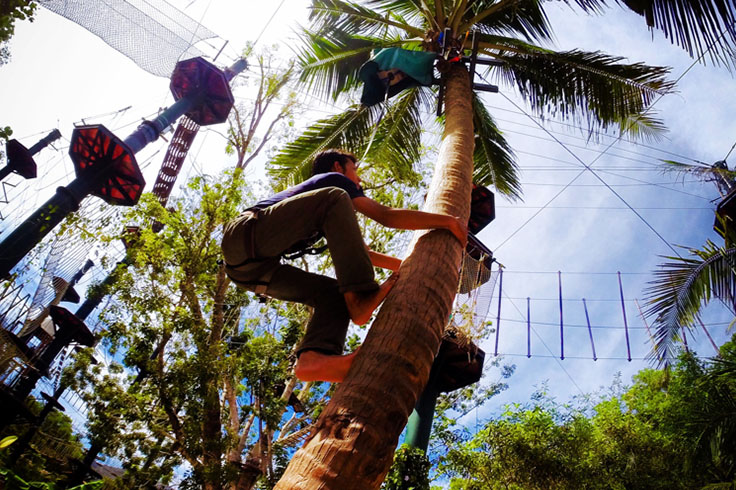 This is an outdoor sports park with thrilling rides such as Coco Climb or A-Maze. If you are an adrenaline junkie then this is the right park for you. It also guides you by encouraging physical wellness as well reconnecting with mother nature. Hands down, this would truly be an unforgettable experience for you.

Operating Hours: Tuesday – Sunday (10:00am – 6:00pm)
Address: 828 Jalan Teluk Bahang, Teluk Bahang, Penang Island
9. Berjaya Times Square Theme Park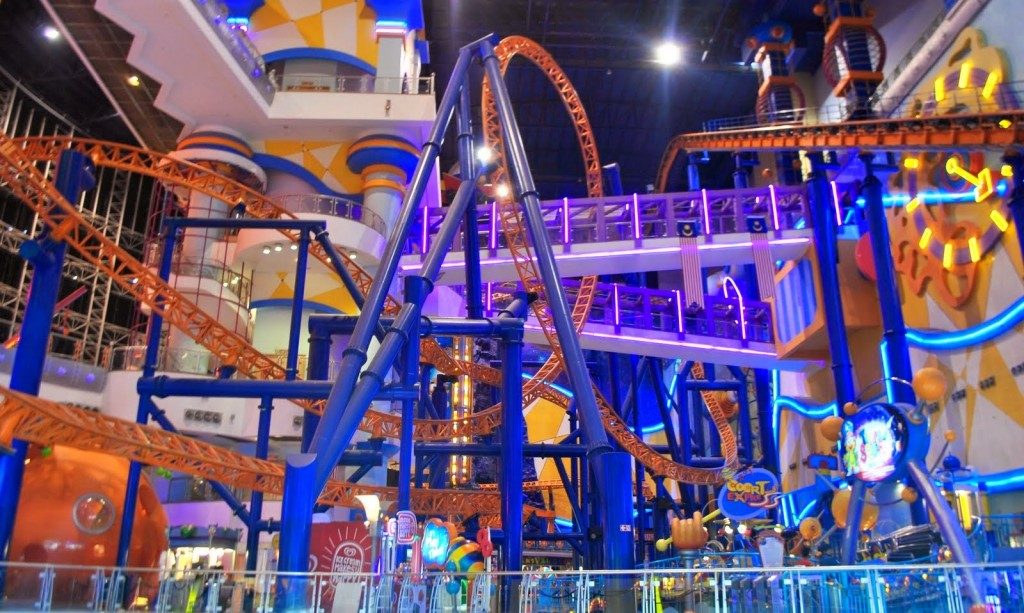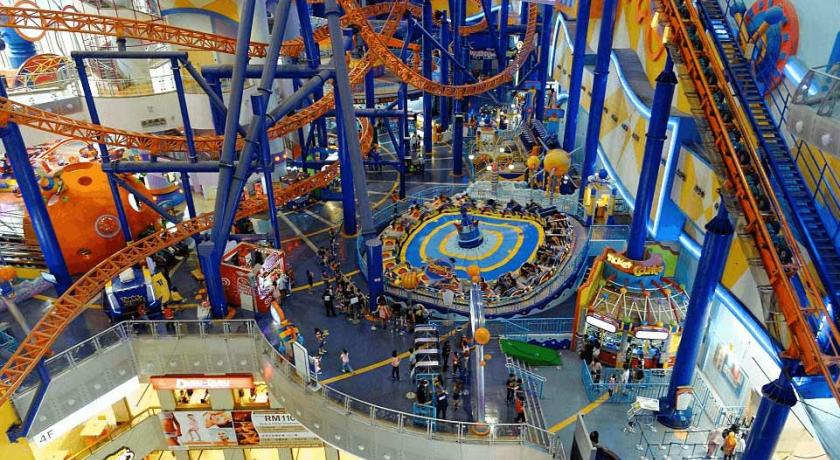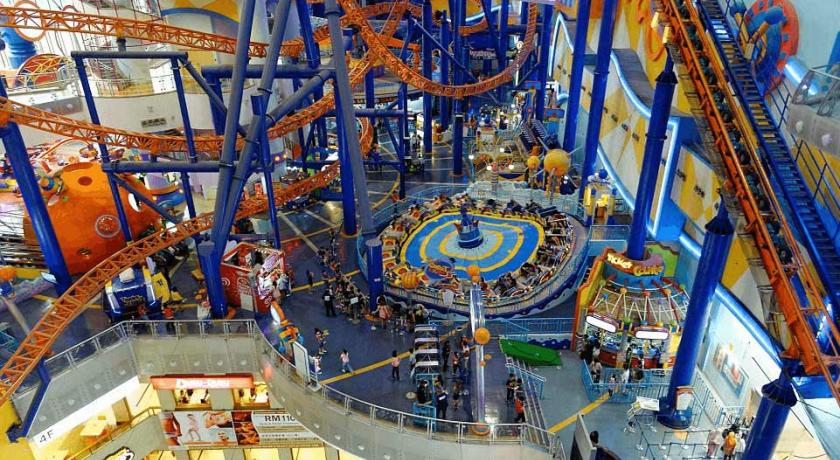 Sometimes #2 could be a hassle journey so the alternative shot here is all the way in the centre of Kuala Lumpur. The theme park is even featured in the Malaysia Book of Records as the first largest indoor Theme Park in the nation. There are 3 levels inclusing a Fantasy Garden and Galaxy Station. Get your adrenaline pumping with rides such as DNA Mixer and Supersonic Odyssey.

Operating Hours: Monday – Friday (12:00pm– 10:00pm), Saturday & Sunday (11:00am – 10:00pm)
Address: 5, Berjaya Times Square, No.1, Jalan Imbi, Kuala Lumpur

10. District 21 Indoor Adventure Theme Park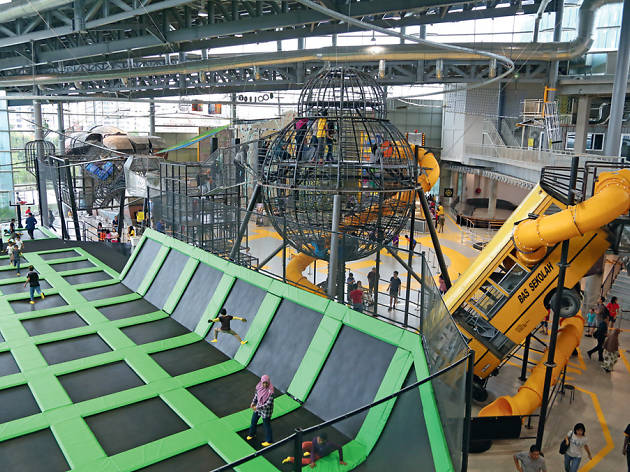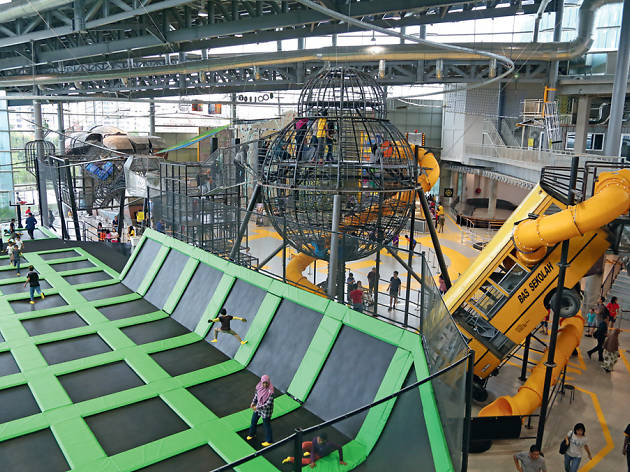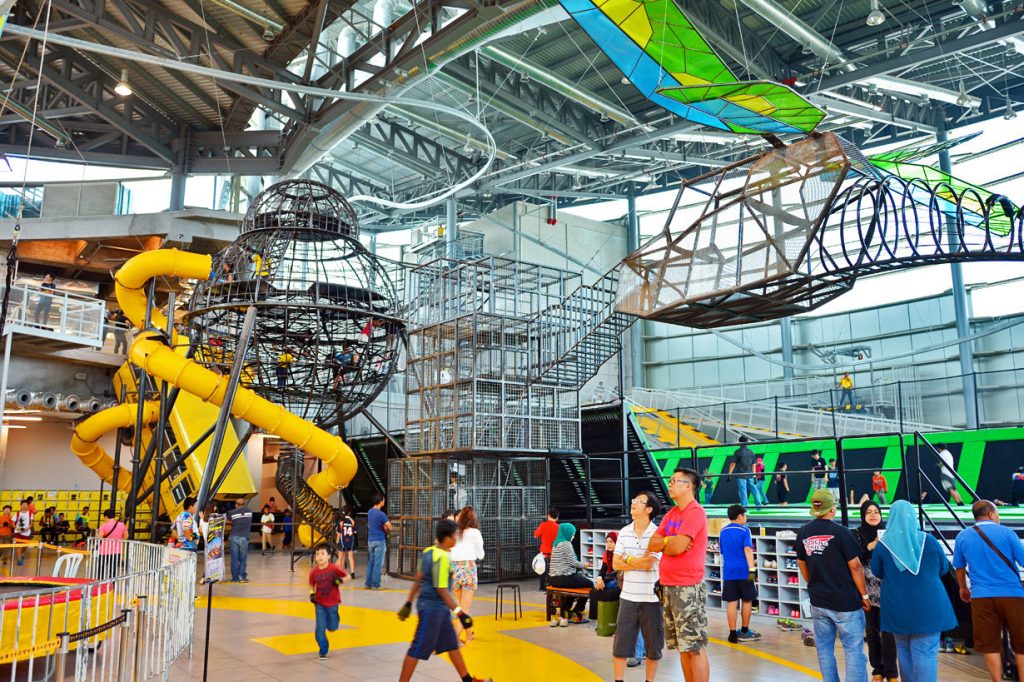 Similar to #8 but if you aren't the sunny, outdoor type of person but is still an adrenaline junkie – then here's an indoor version to that. Test your stamina and strength at this Indoor Ninja Warrior Course. Challenge yourself with strength and on the spot solving skills as you climb a wall at the Power Station. Get on the Roller Glider which is combination of a roller coaster and zip lining, giving your experience an extra thrill.

Operating Hours: Monday – Friday (12:00pm – 8:00pm), Saturday, Sunday, Holiday (10:00am – 8:00pm)
Address: District 21, AT 6, Level 1, IOI City Mall, Lebuh IRC, IOI Resort City, Putrajaya

11. i-City Shah Alam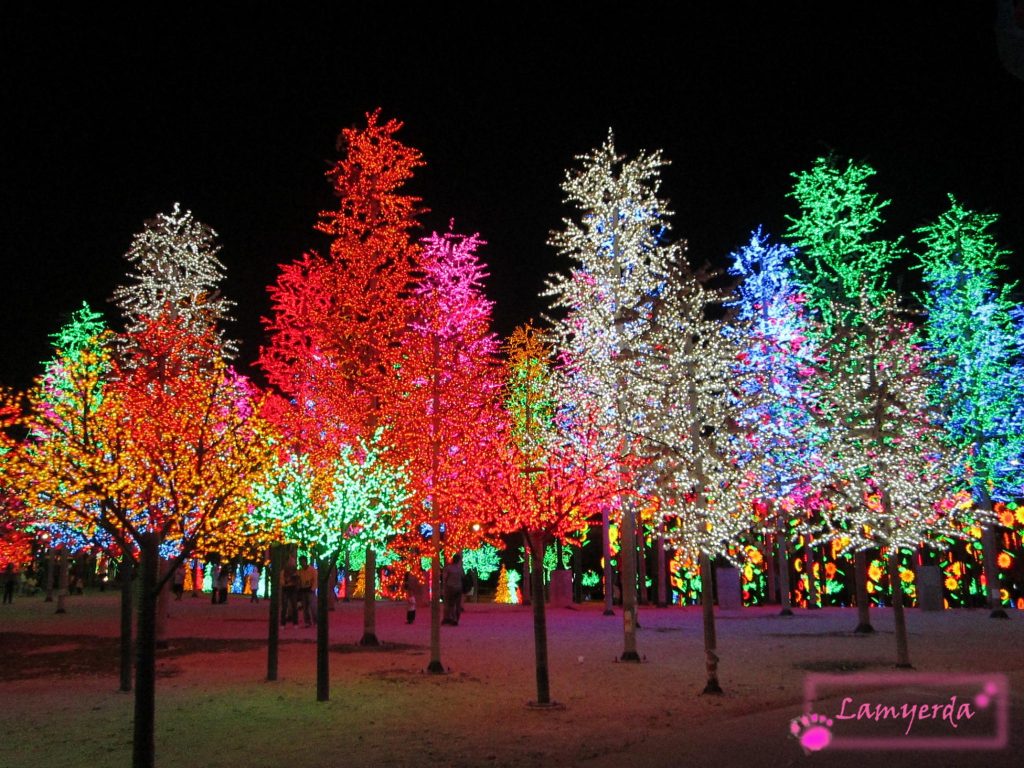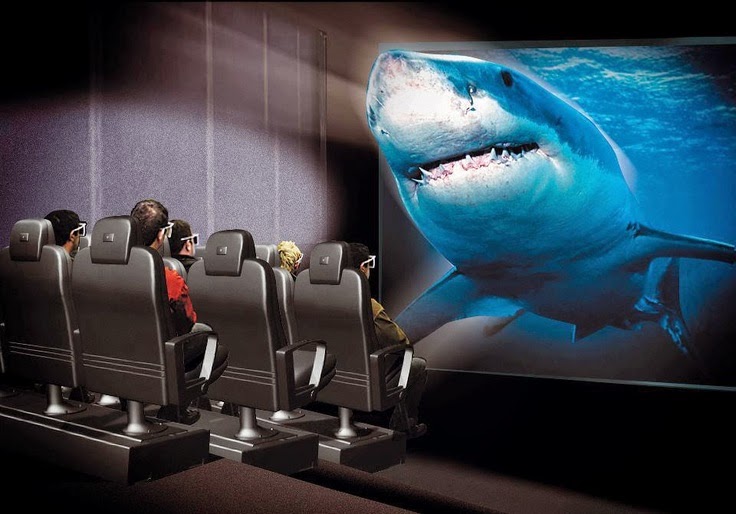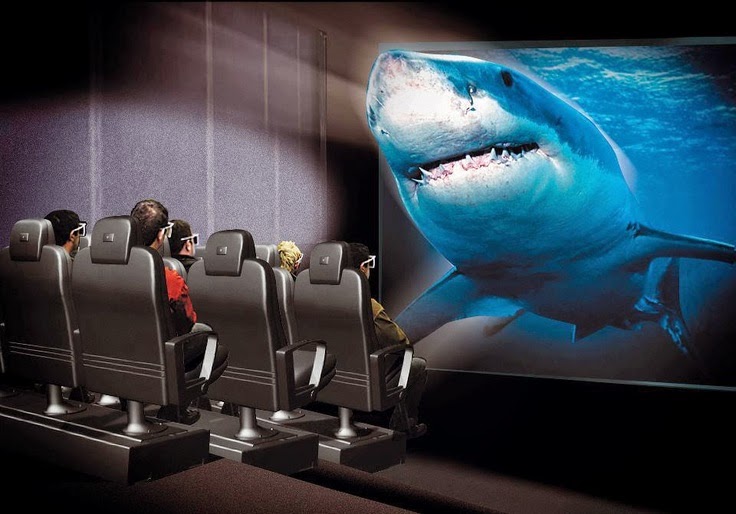 Known for its beautiful LED lights, i-City has various attractions – all that are exciting, thrilling and more. Pose with its colourful display of lights that will certainly up your Instagram game. There's a haunted house so get ready to be spooked with scary surprises, a 5D cinema to boost your cinematic experience and get up close and personal with some international-known celebrities that are made out of wax.

Operating Hours: 11am-12am, daily
Address: D-1-G, Jalan Multimedia 7/AJ, CityPark, i-City, Shah Alam, Selangor