Food & Drinks
Mr.Chiam Pisang Goreng @ Brickfields(Opposite YMCA), Kuala Lumpur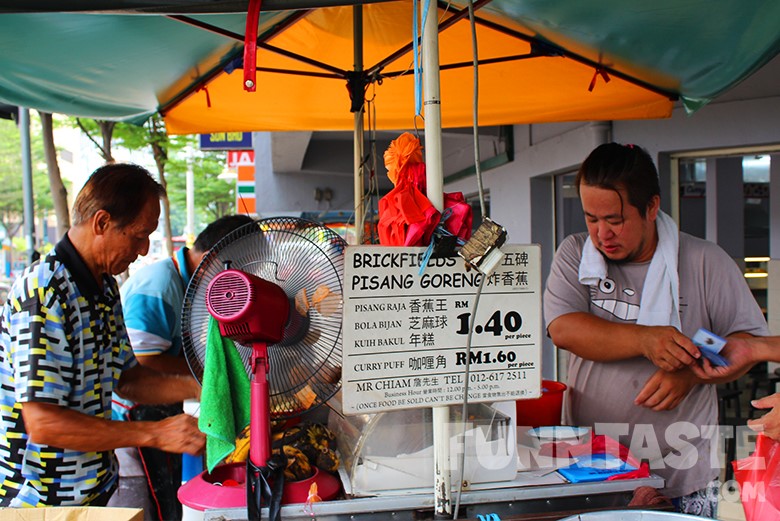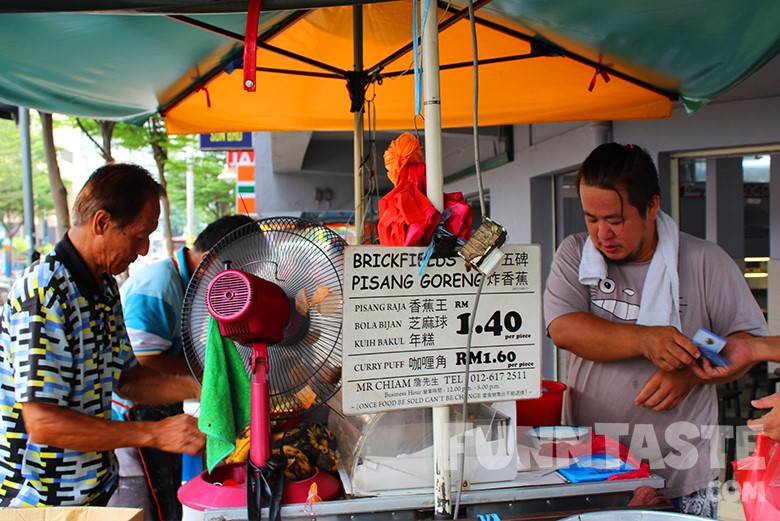 This popular Pisang Goreng stall is located opposite YMCA, Brickfields which is right in front of the popular Restoran One Sentral. With the long line of customers, it is clear that Mr Chiam's Pisang Goreng stall has gained a cult following of loyal customers over the 30 years of operation.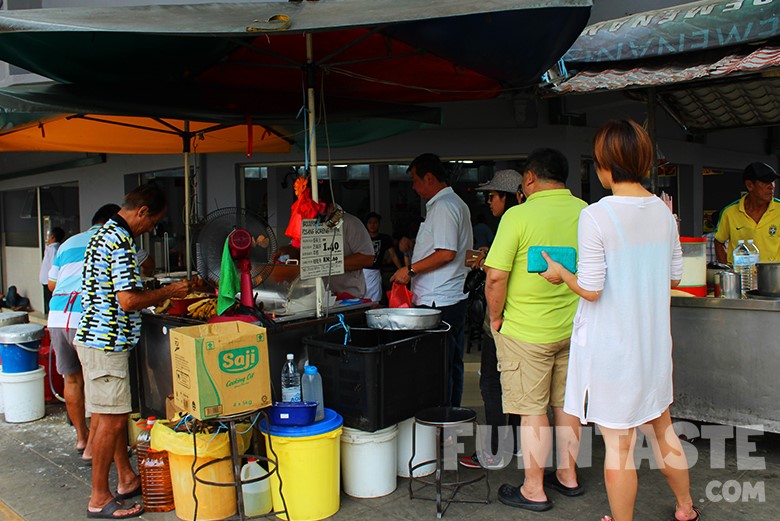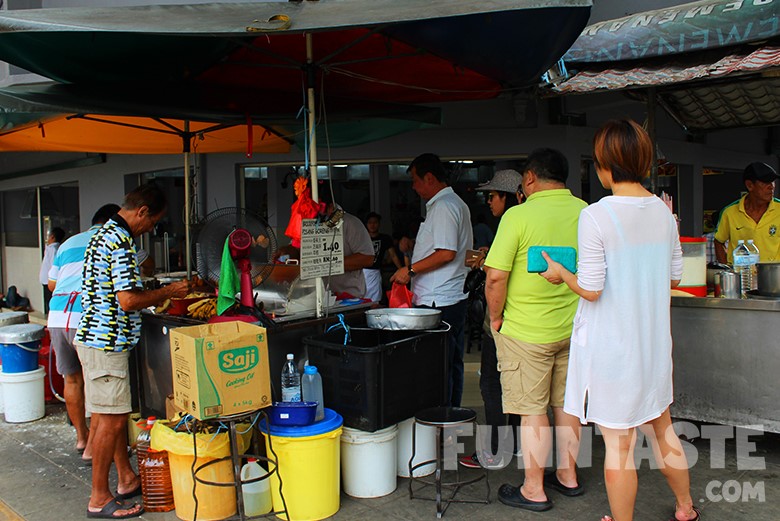 Mr Chiam's Pisang Goreng stall is one of the many long lasting roadside eateries around Brickfields. This humble stall only sells 4 items – pisang goreng, kuih bakul (sweet rice cake fritters), sesame balls and curry puff. All items are freshly made and new batches are consistently sold out with new customers flocking over to buy.
When we first got to know about Mr Chiam's stall, we didn't think much of it as we thought it's just banana fried fritters. And boy we were dead wrong.
The stall is mainly operated by a father and son duo. What we felt adorable is that the son was spotted with a Totoro T-shirt, and days ago we saw on Facebook that he was wearing Doraemon shirt. Guess he likes Japanese cartoon a lot.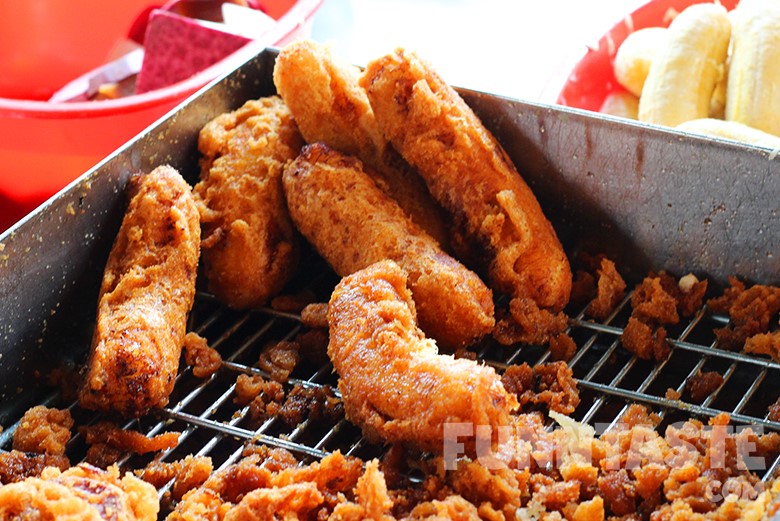 The fresh bananas are peeled battered on the spot, and fried at the roadside stall. We didn't get to try the curry puff, but all fritters were great, with pisang goreng being the best of course.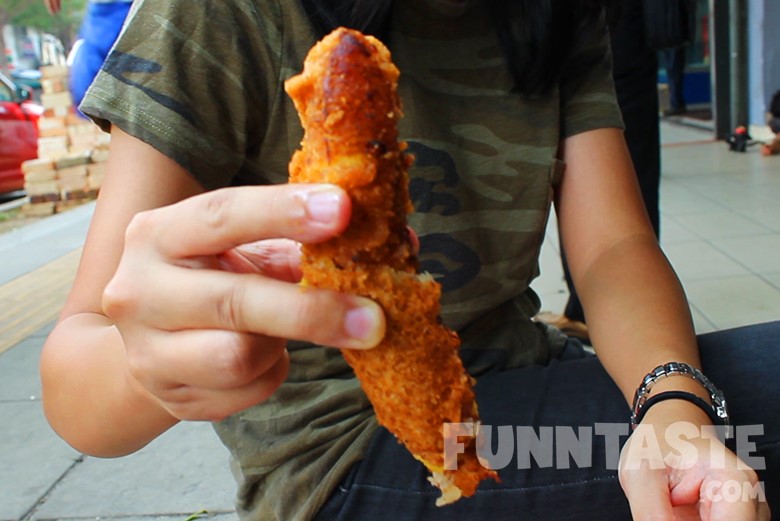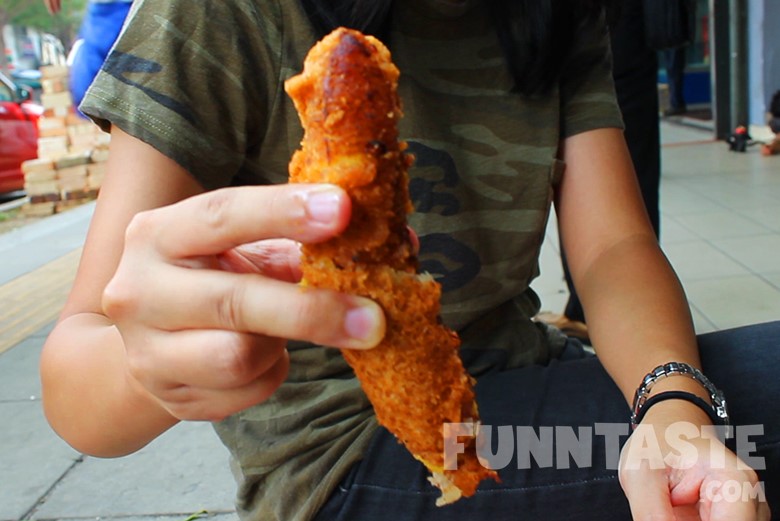 What makes the goreng pisang here stand out from the rest is the use of pisang raja which are firm, soft and incredibly sweet.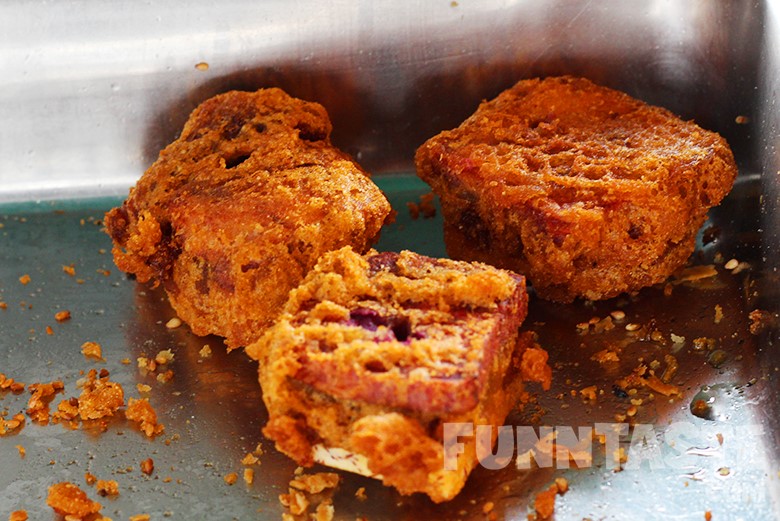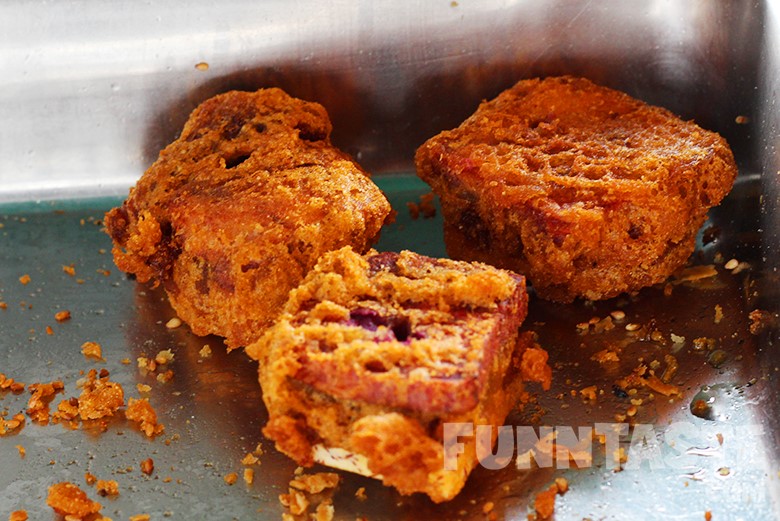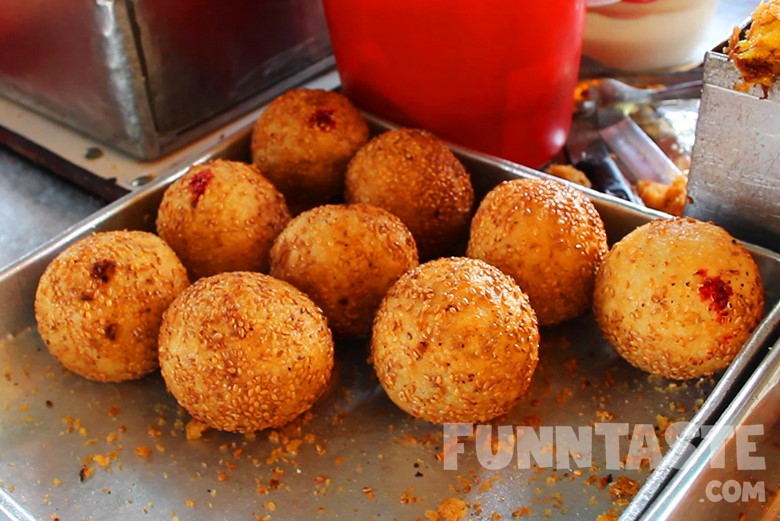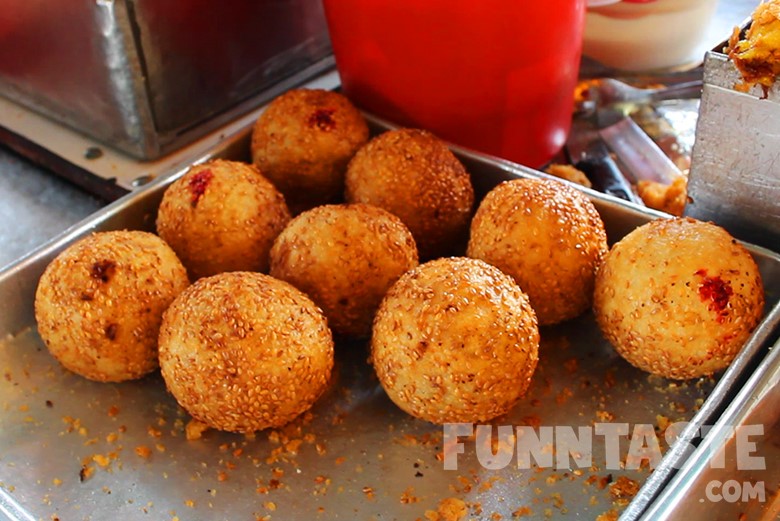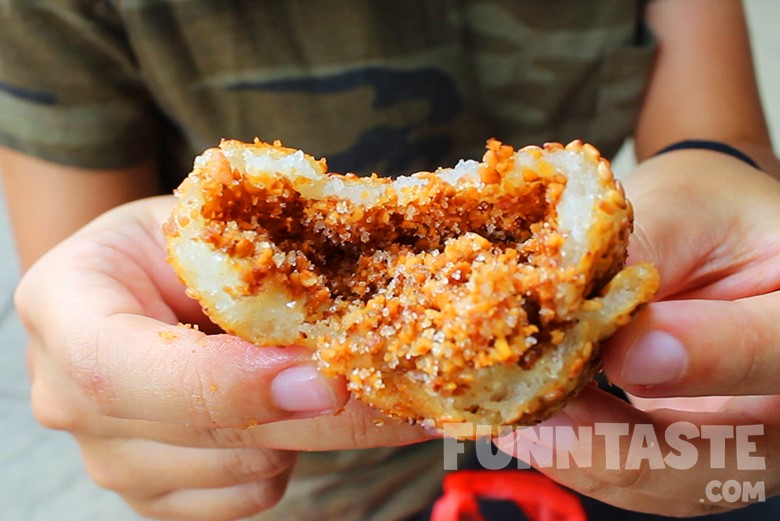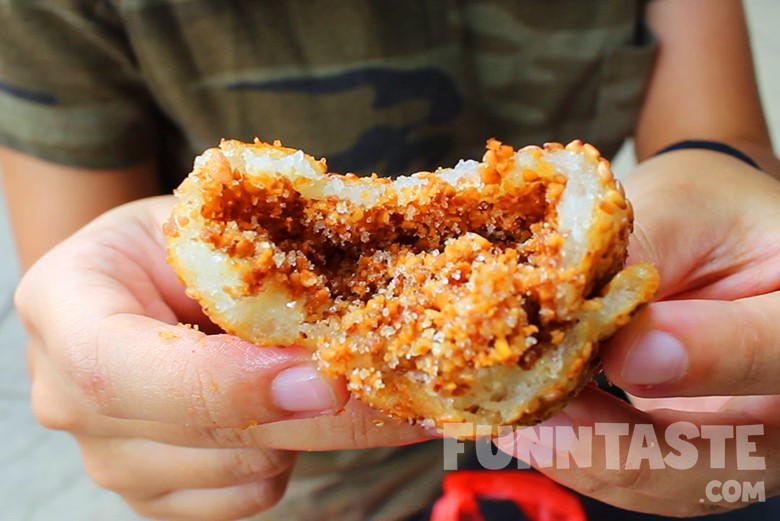 Though the sesame ball was greasy to the touch, it was fried until golden brown so it is both crisp and chewy from the glutinous rice flour. The peanut fillings were not much, but it was enough to enhance the whole item.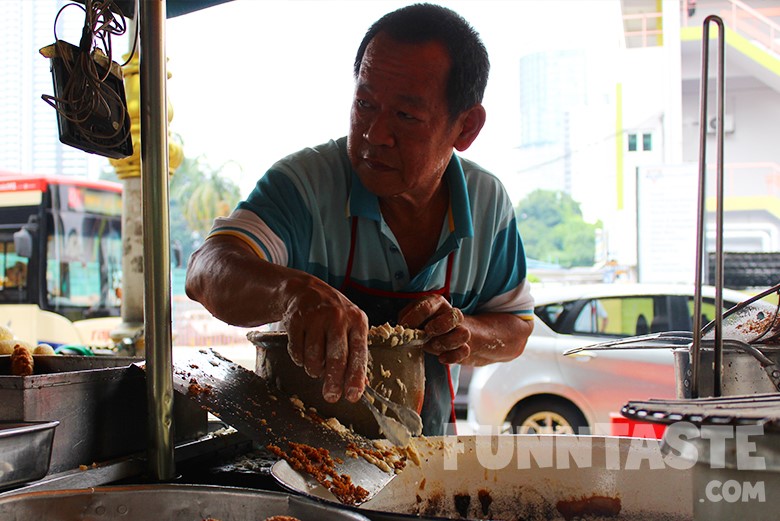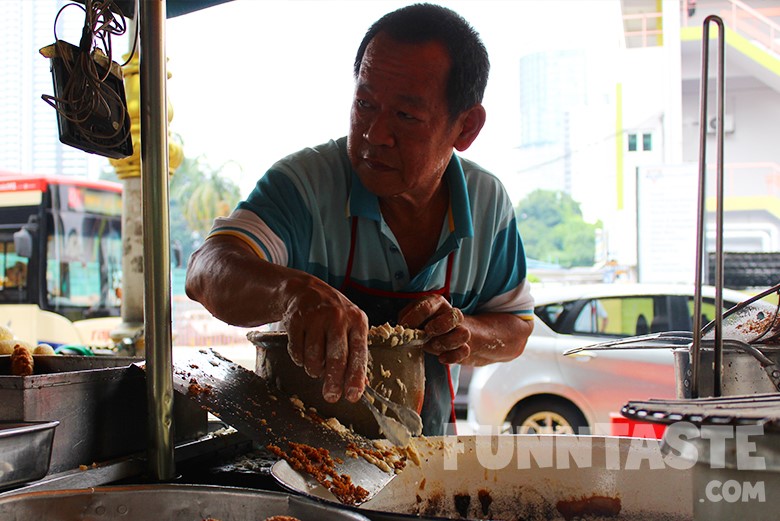 At the end of the day, these are just pisang goreng. While we wouldn't describe them as extraordinary or die-die must try, these afternoon snacks were still delicious. If you happen to be around Brickfields area it's definitely worth a try.
While the prices may seems to be on the higher side, considering the size, quality and taste of the pisang goreng and the fact that only pisang raja is used, we would RM1.40 for a pisang goreng is certainly reasonable.
There is a soya bean stall which is sold by an elderly uncle right beside of Mr Chiam's stall. So it is great to quench your thirst while waiting for your order to be done.
Pisang Goreng – RM1.40
Sesame Ball – RM1.40
Kuih Bakul – RM1.40
Curry puff – RM1.60
More Info
Mr.Chiam Pisang Goreng
Opposite YMCA, Brickfields, KL
Business hours: 12.30pm – 6pm