Food & Drinks
Mike's Burger Grill Celup @ Seksyen 14, Petaling Jaya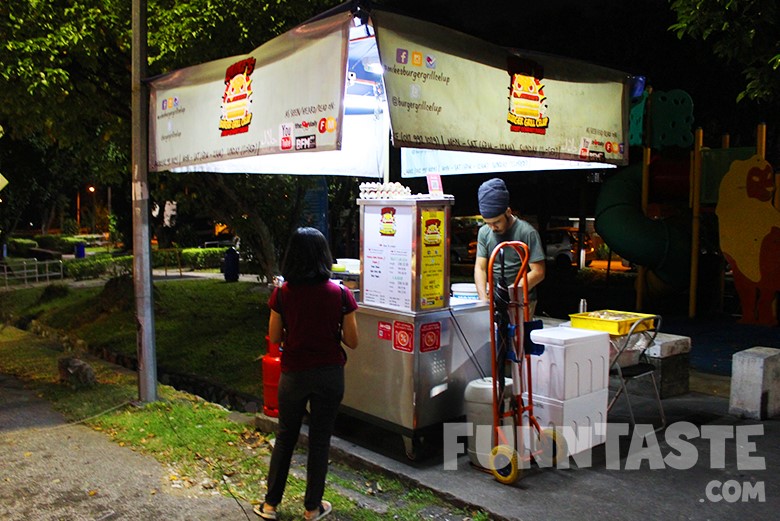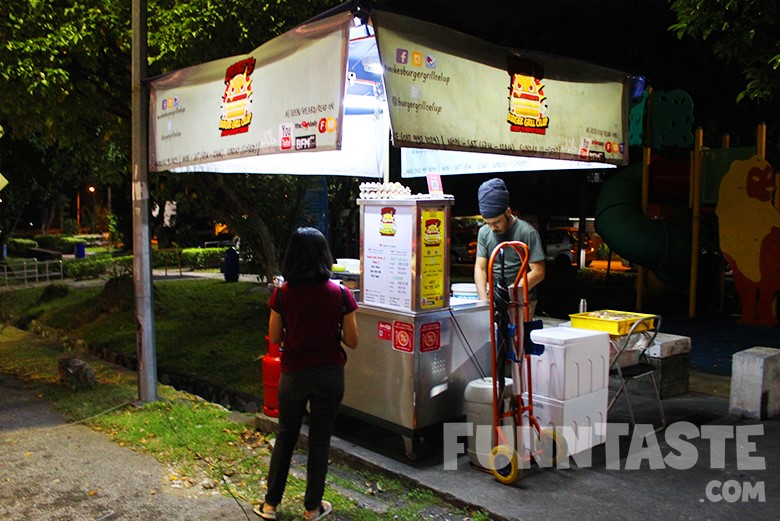 Mike's Burger Grill Celup is one of the most popular gourmet street burger stalls in Petaling Jaya. The owner/chef, Mike was previously a professional chef for over 10 years before setting up his own burger spot. By exploiting his skills, knowledge and years of experience, Mike has successfully develop one of the best Asian-Infused burgers in town.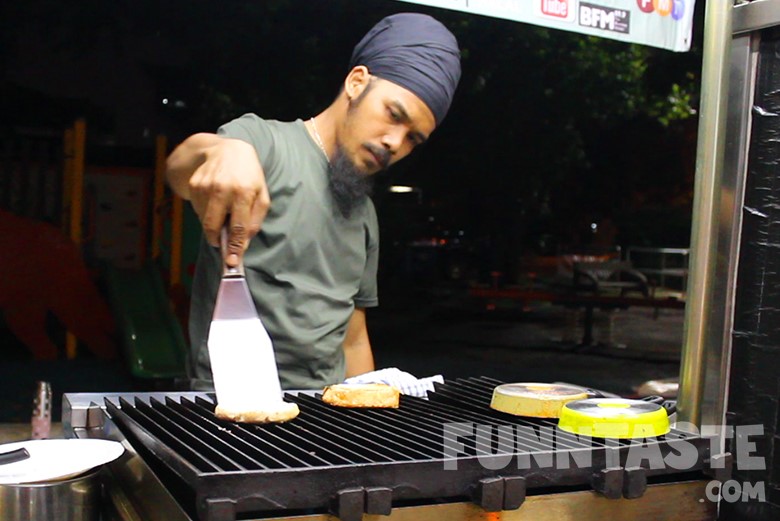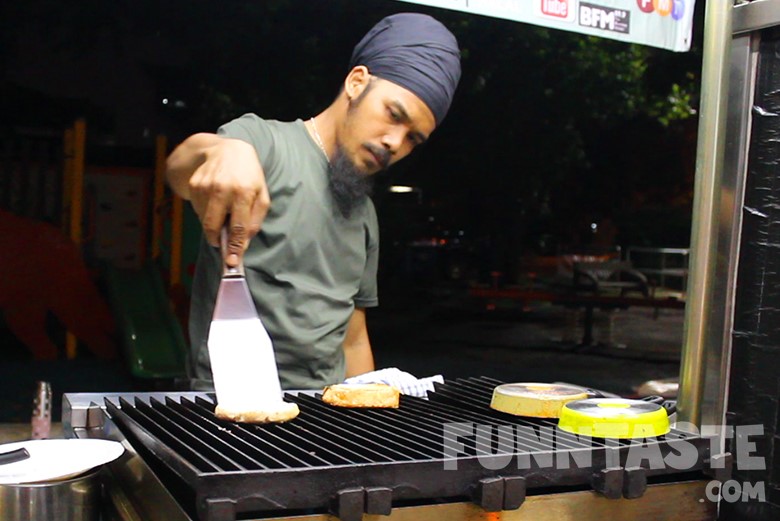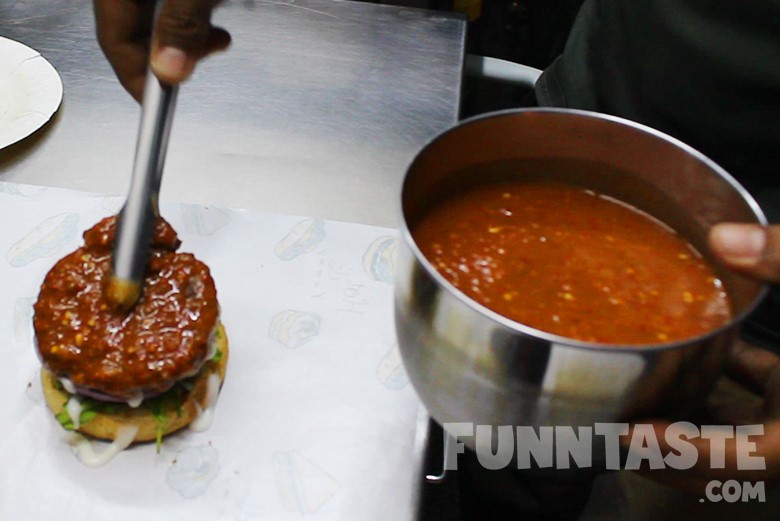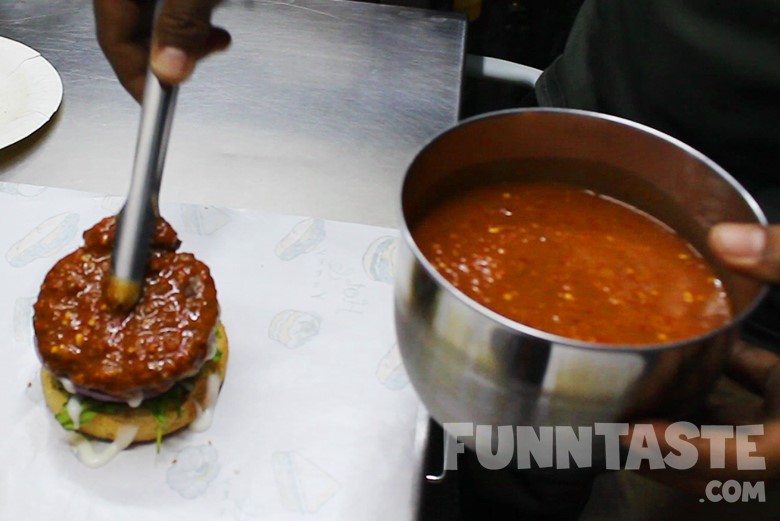 Kangkung Sambal Belachan, Kungpao, Cream Cheese, Apple Butter BBQ and Black Pepper sauces are available but subject to availability because the sauces have to be made fresh daily. Mike also makes his own beef, chicken and lamb patties which are fresh and consists of 80 – 100 percent pure meat.
Among all the sauces, Mike's Burger Grill Celup is well-known for Kangkung Sambal Belachan which is a huge hit among folks living in Petaling Jaya.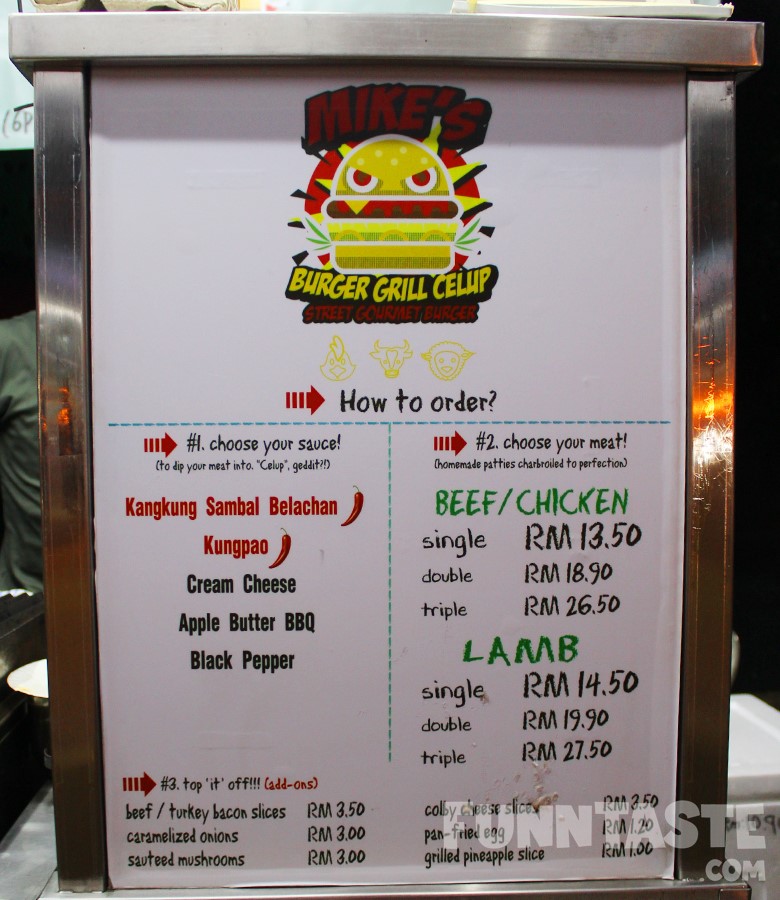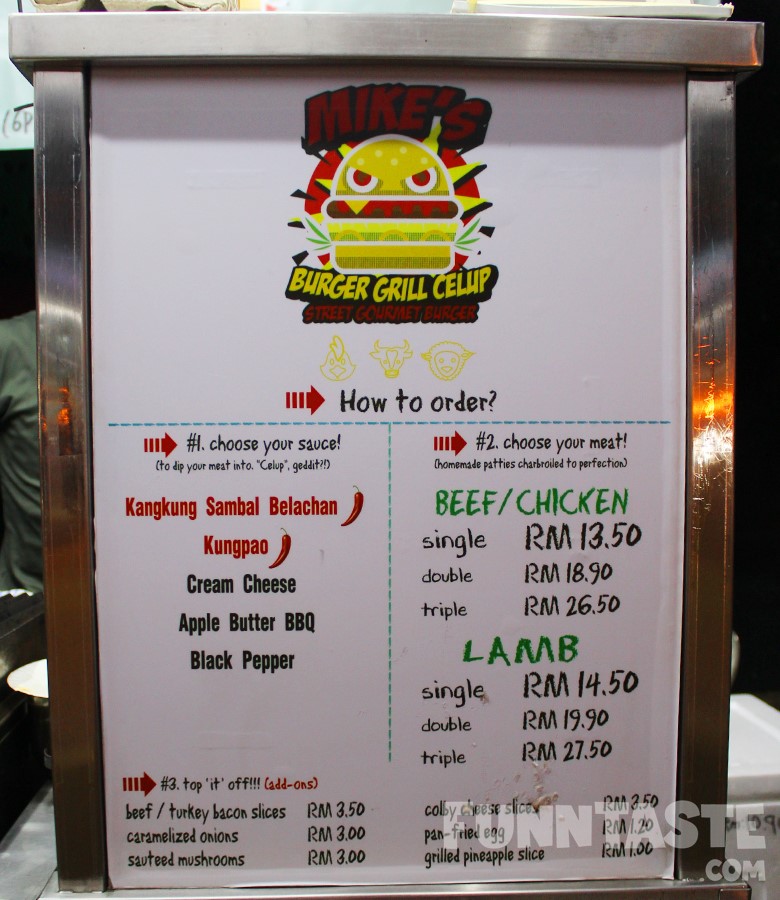 Here's his simple and straightforward menu. You can custom make your own burger with any sauces, patties and extra toppings. Since it was our first time here we decided to stick with his best seller.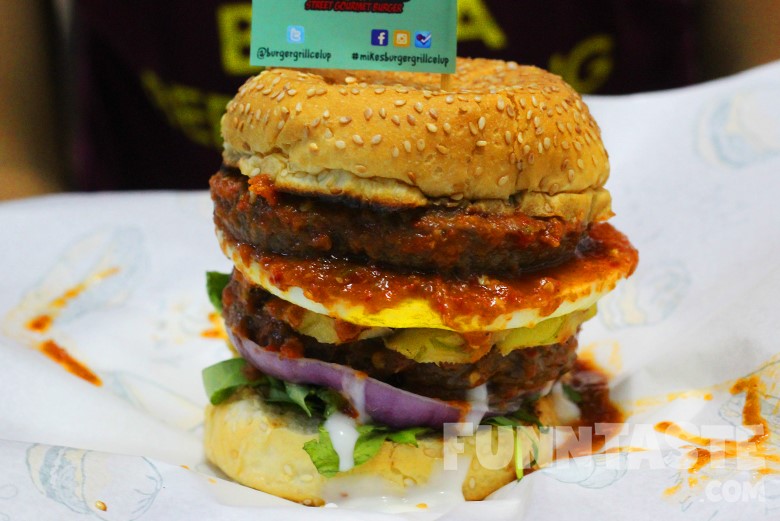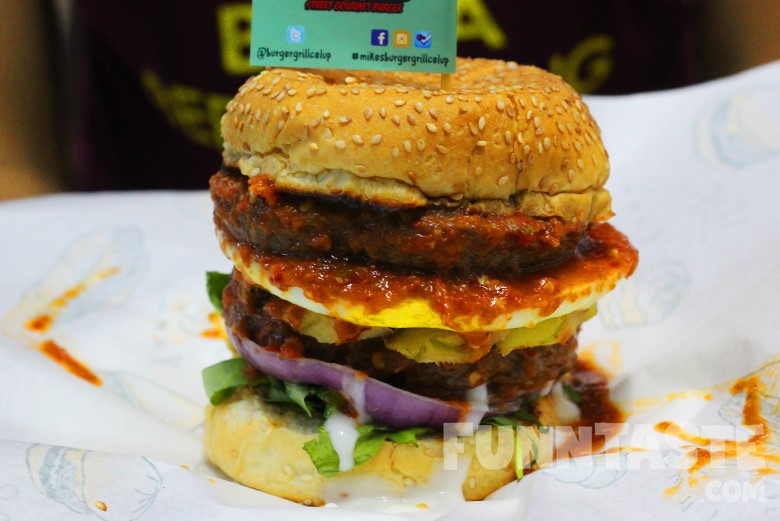 Kangkung Sambal Belachan Double Beef Burger @ RM21.10
Our customisation resulted in a towering beef burger that is sandwiched with all the goodness. It is prepared with Kangkung, Onions, Grilled Pineapple, Slice Pan-Fried Egg and double beef patty which is dipped in thick Kangkung Sambal Belachan sauce.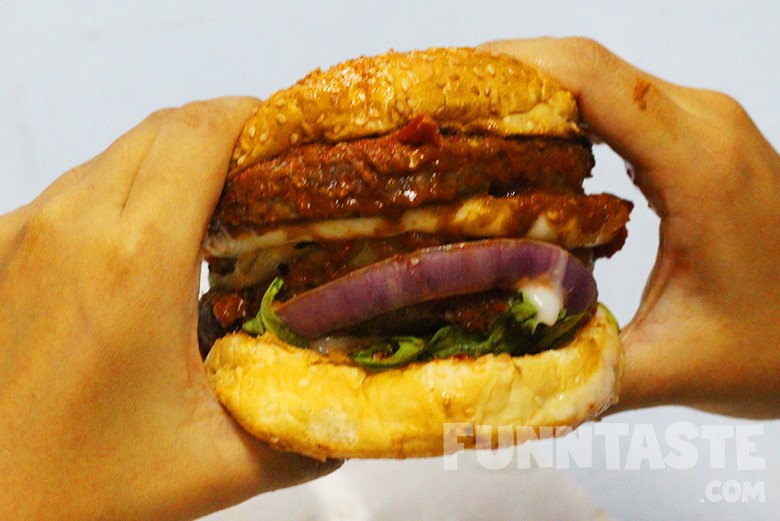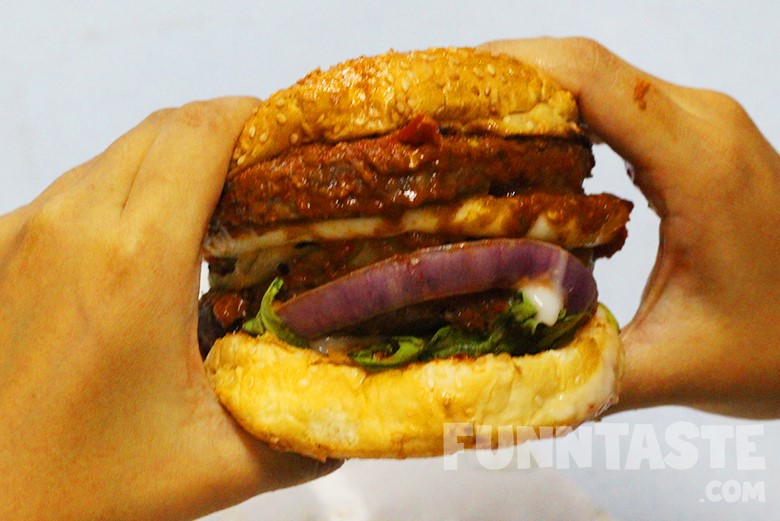 With so many ingredients and flavours in one burger, the flavours were as expectedly explosive. The patties, which were already appetizing and delicious on its own became more flavourful with the Kangkung Sambal Belachan – having a spicy kick and oomph too. Frankly speaking the quality and taste was unexpected from a roadside burger stall as it was really delicious
Multiple add-ons such as extra beef/turkey bacon, sautéed mushrooms, cheese slices are available but quite pricey.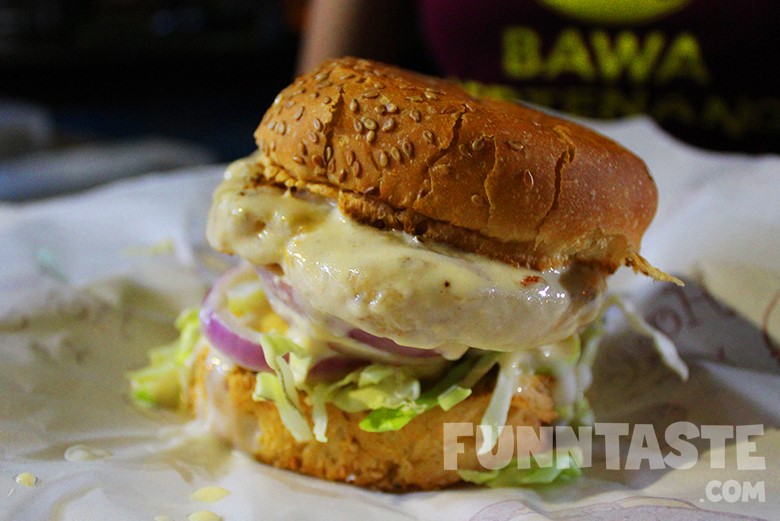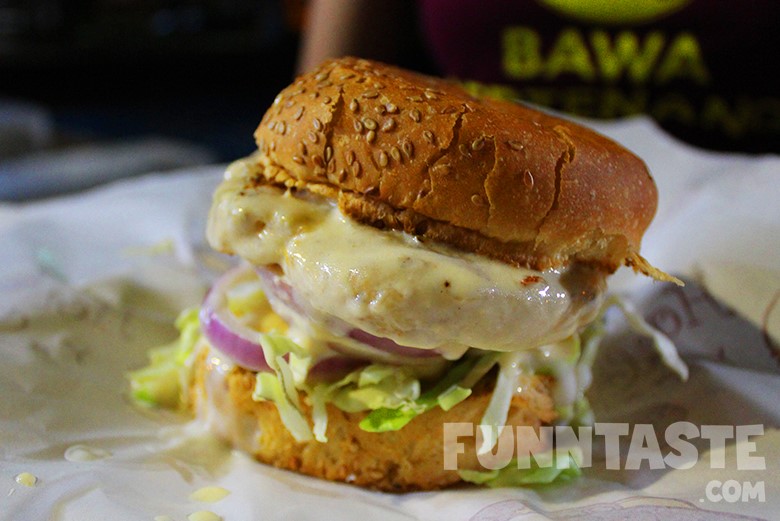 Impressed by Mike's Kangkung Sambal Belachan sauce burger, we ordered Single Chicken Burger with Cream Cheese Sauce (RM13.50). While it is still a good burger with all its cheesy sauce glory, it was not same level as the Kangkung Sambal Belachan. If you have low heat tolerance you can opt for this, we guess.
If for some reason you prefer to have Ramly Burgers, you will be utterly disappointed as Mike's Burger Grill Celup serves only gourmet burgers.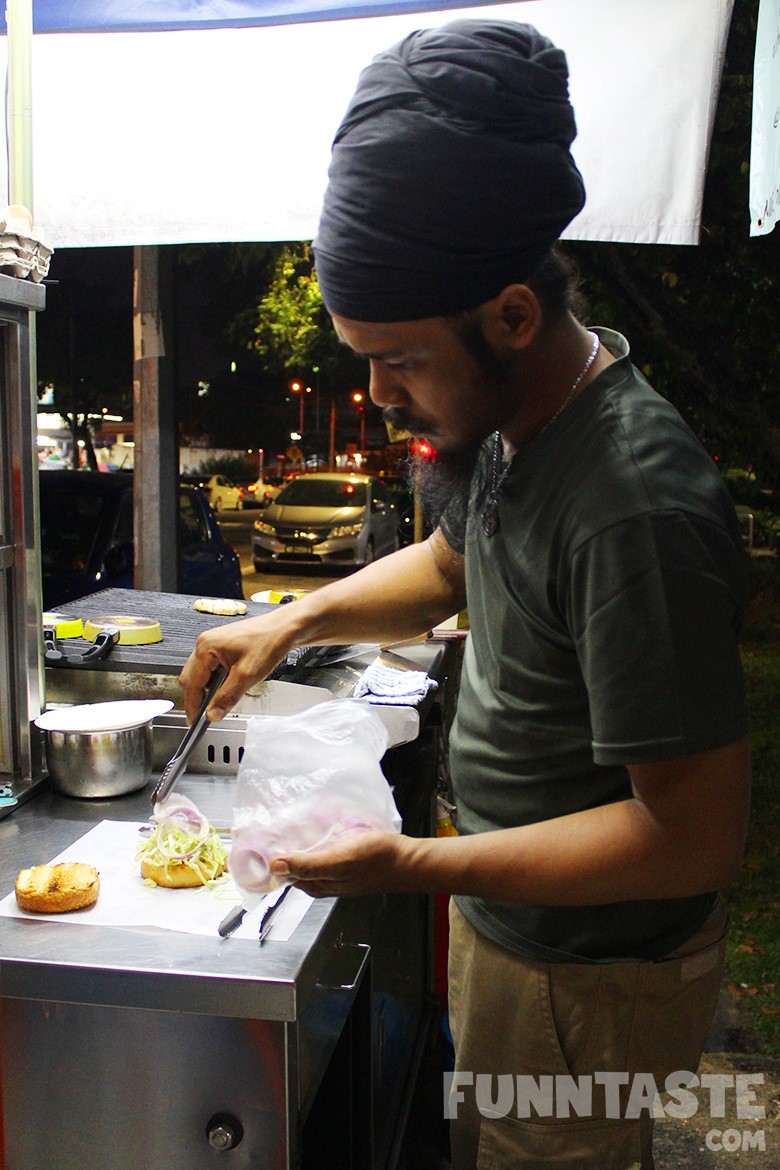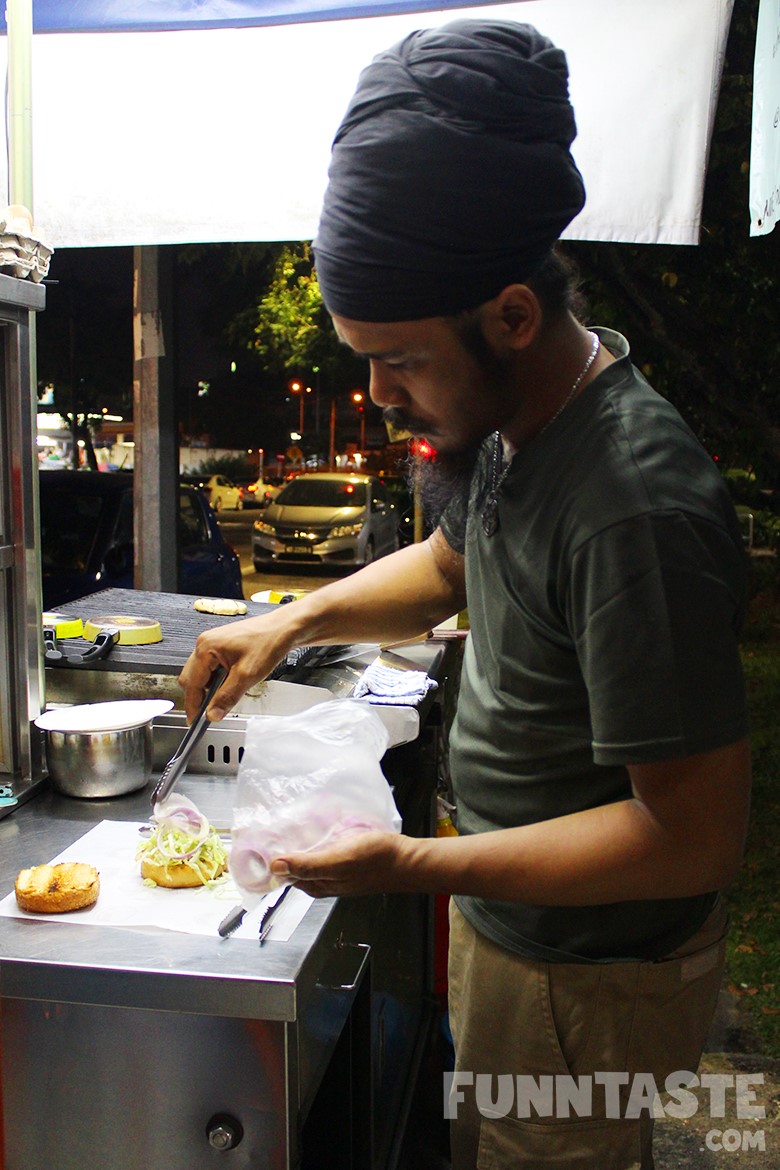 We don't know why we feel that we should mention this, but Mike was surprisingly a friendly and super-cool chap. He is an Indonesian-Indian and could speak English fluently. He is more than willing to carry out a conversation with you about anything.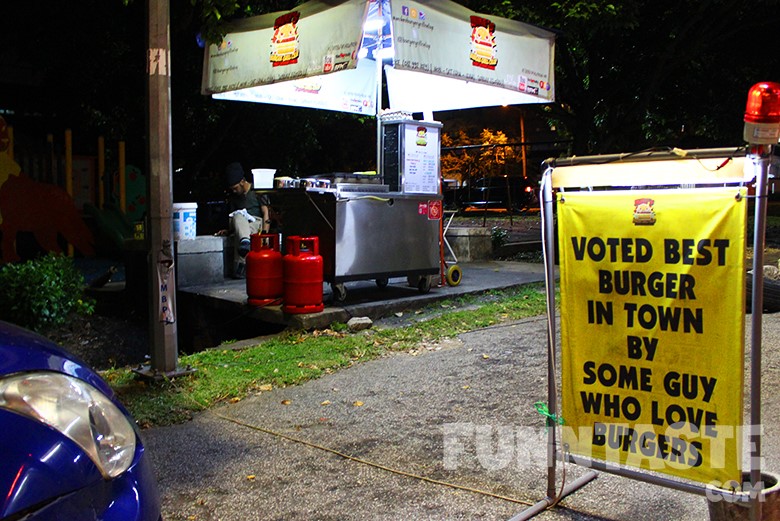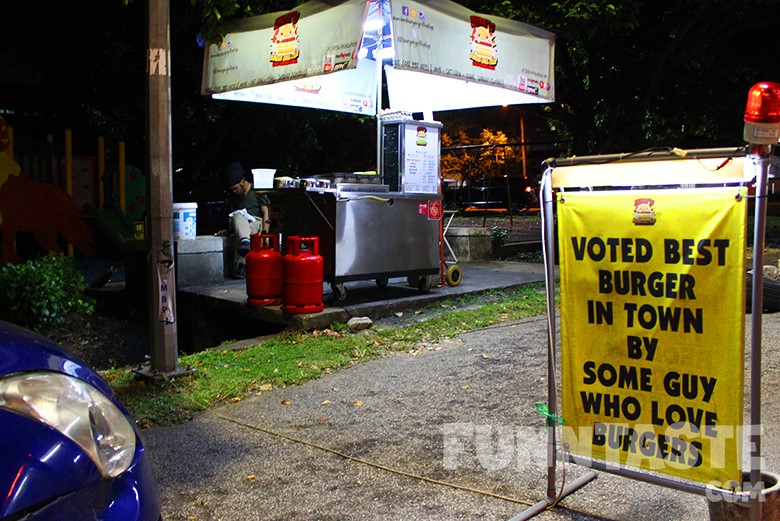 More Info
Mike's Burger Grill Celup
Jalan 14/48, Seksyen 14,
46100 Petaling Jaya,
Selangor.
(In front of Restoran Mei Keng)
Operating Hours: 6.00PM – 12.00AM, closed on Sundays [best contact +6012-992-1029 first]