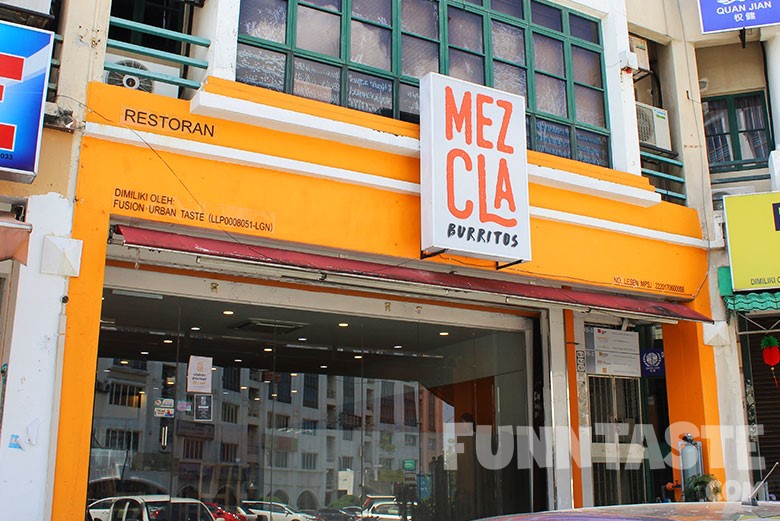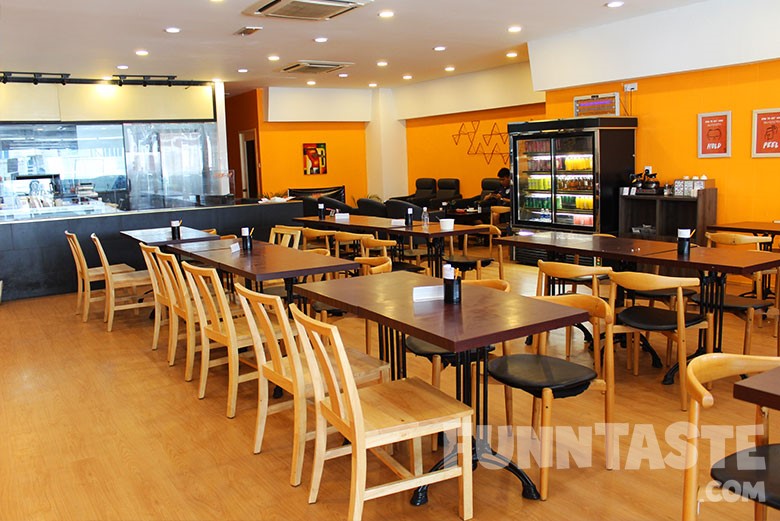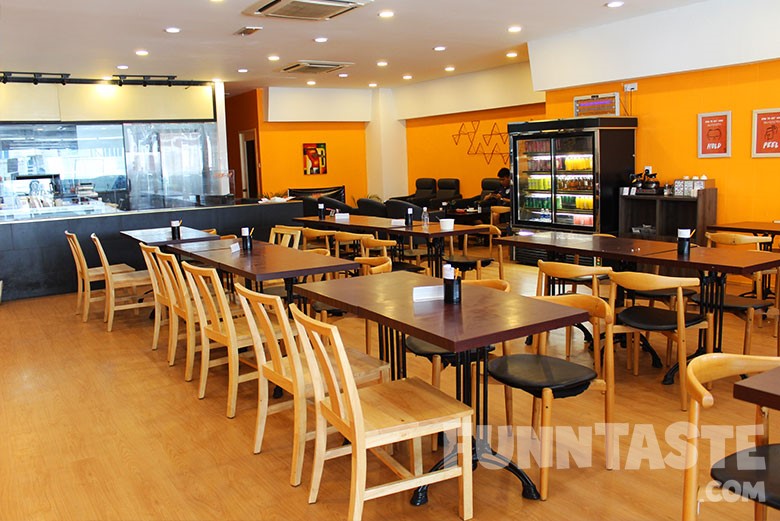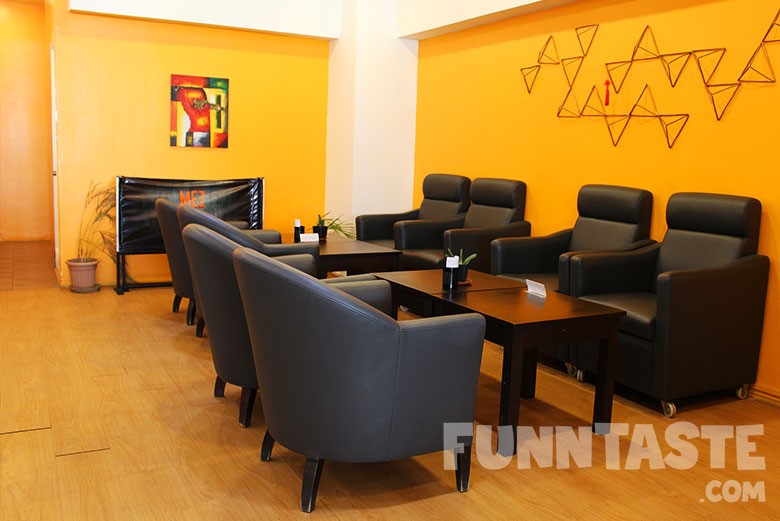 A good and affordable Mexican restaurant is a rare find in Malaysia, but lucky for Subangites there is one hidden gem located in the heart of USJ 9.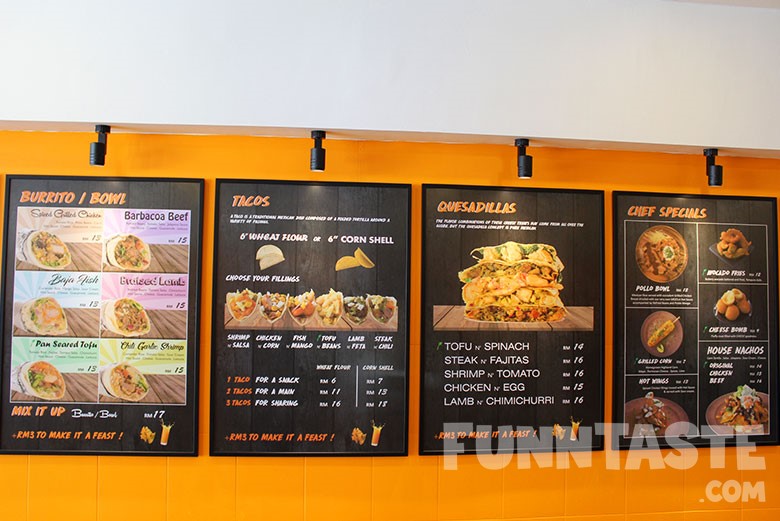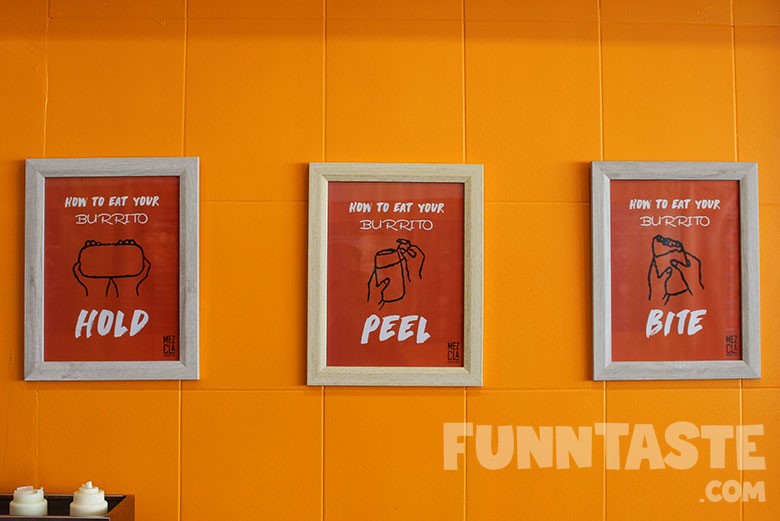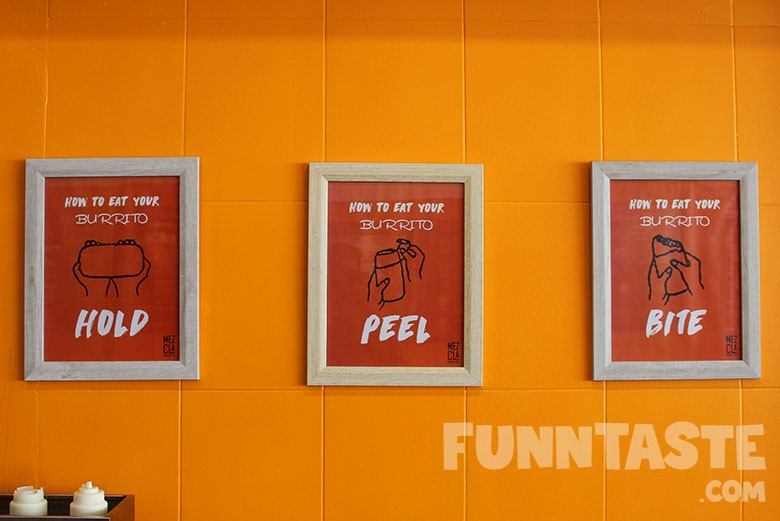 Mezcla Burrito Bar is a Mexican restaurant that serves pork free Mexican (Tex-Mex to be exact) favourites such as Burritos, Burrito Bowls, Tacos, Quesadillas and Nachos, all served with fresh ingredients and homemade sauces.
The name Mezcla came from the Spanish word "mezcla" which means "mix it up".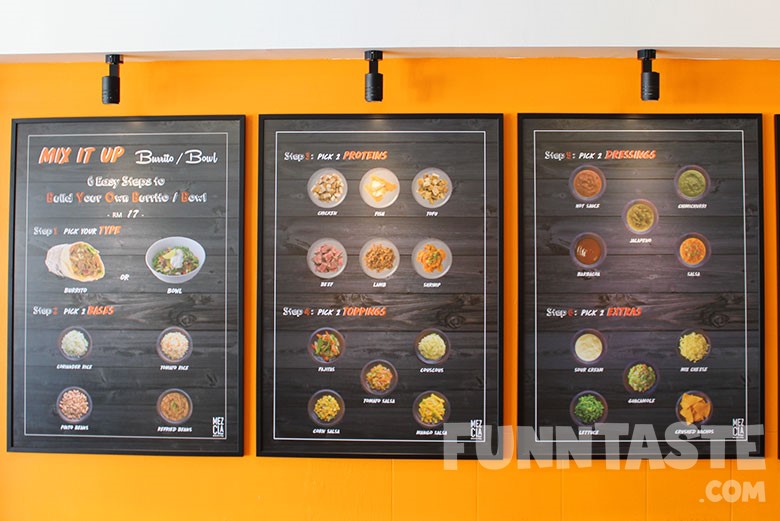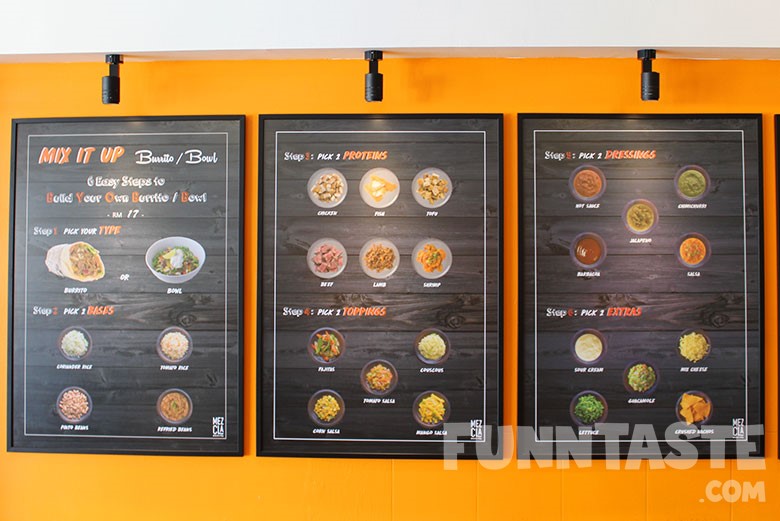 True to its name, Mezcla lets you customize your Burrito just the way you want it.  You can think of Mezcla as the Subway for Burrito as you can choose everything that goes into your Burrito.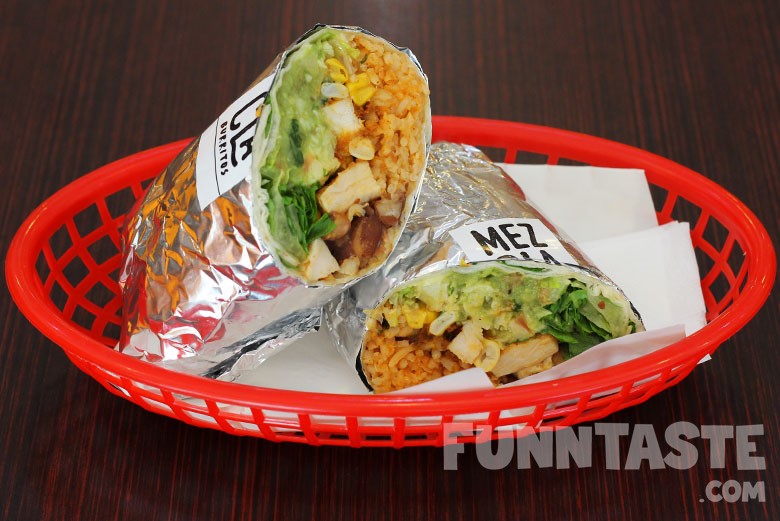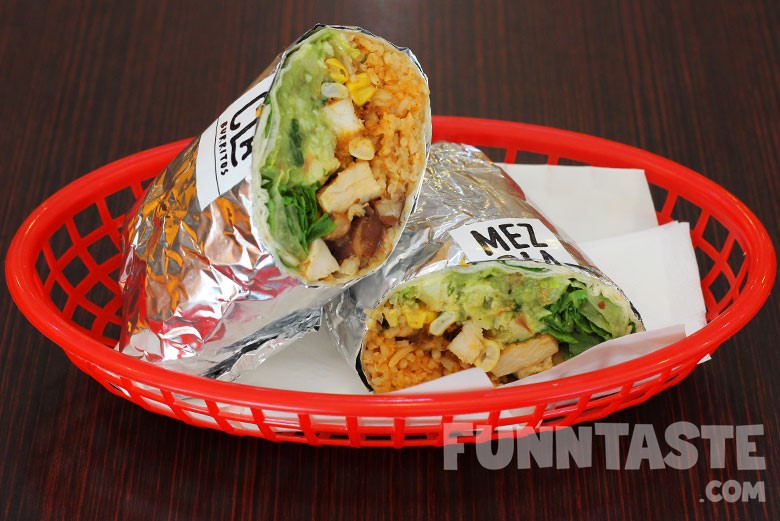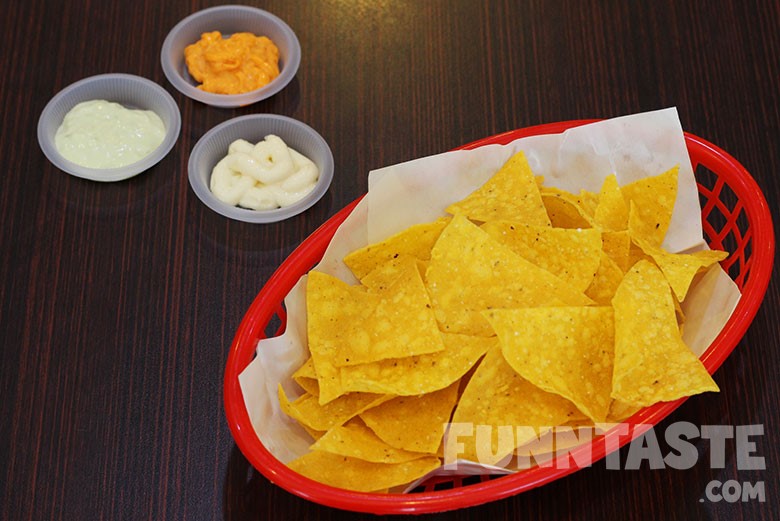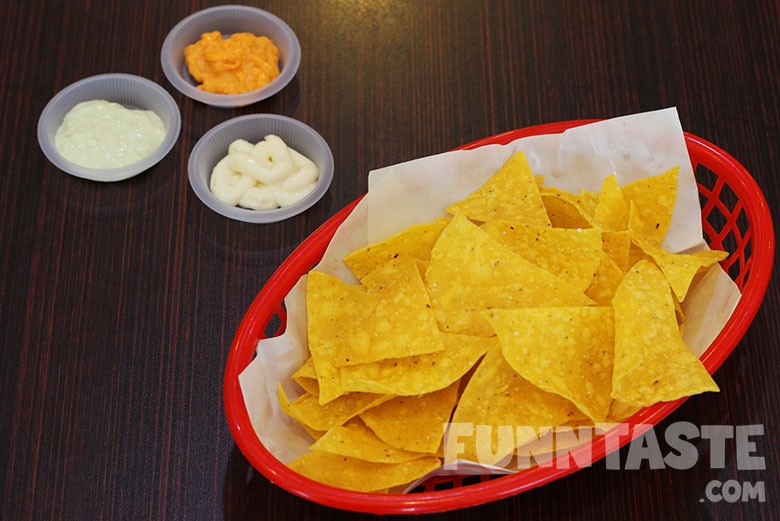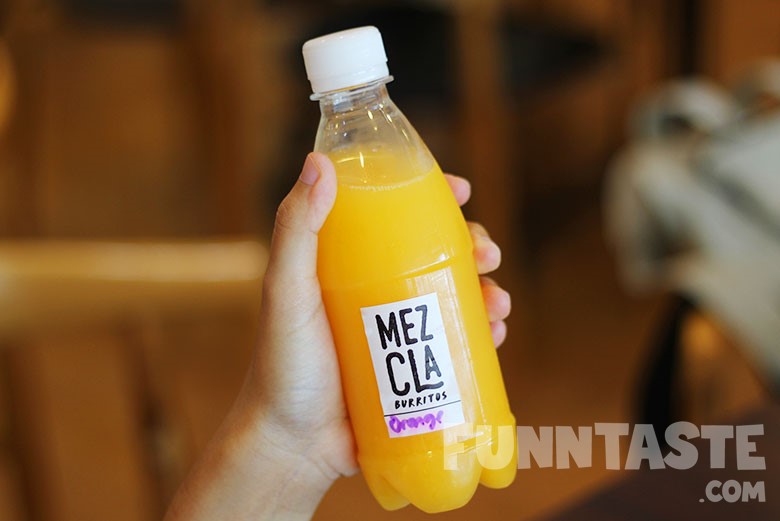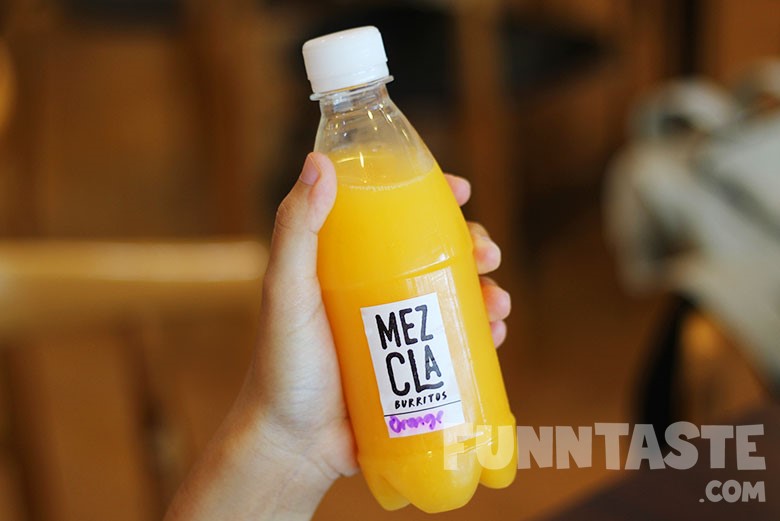 Watching your Burrito being made from scratch is part of the experience. Since it was our first time here we decided to stick with their prefixed Burrito – Spiced Grilled Chicken (RM13). Much like most fast food joints, a RM3 add on will give you drinks and fries nachos on the side.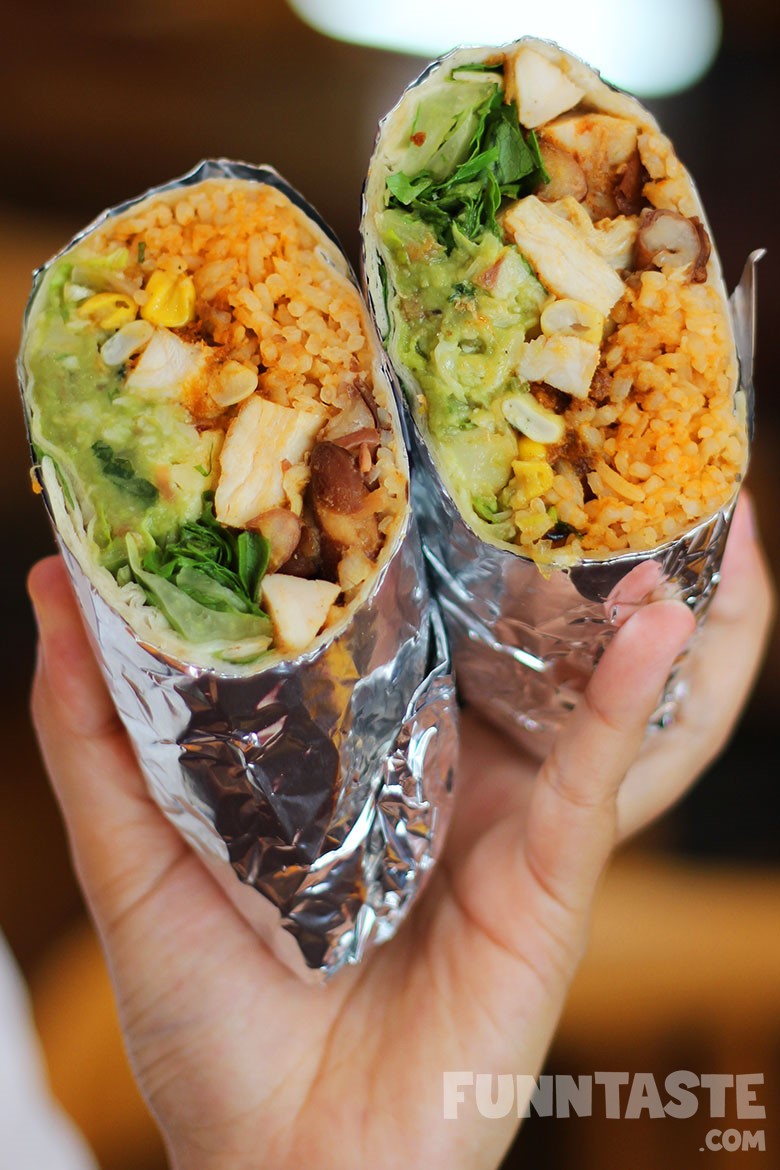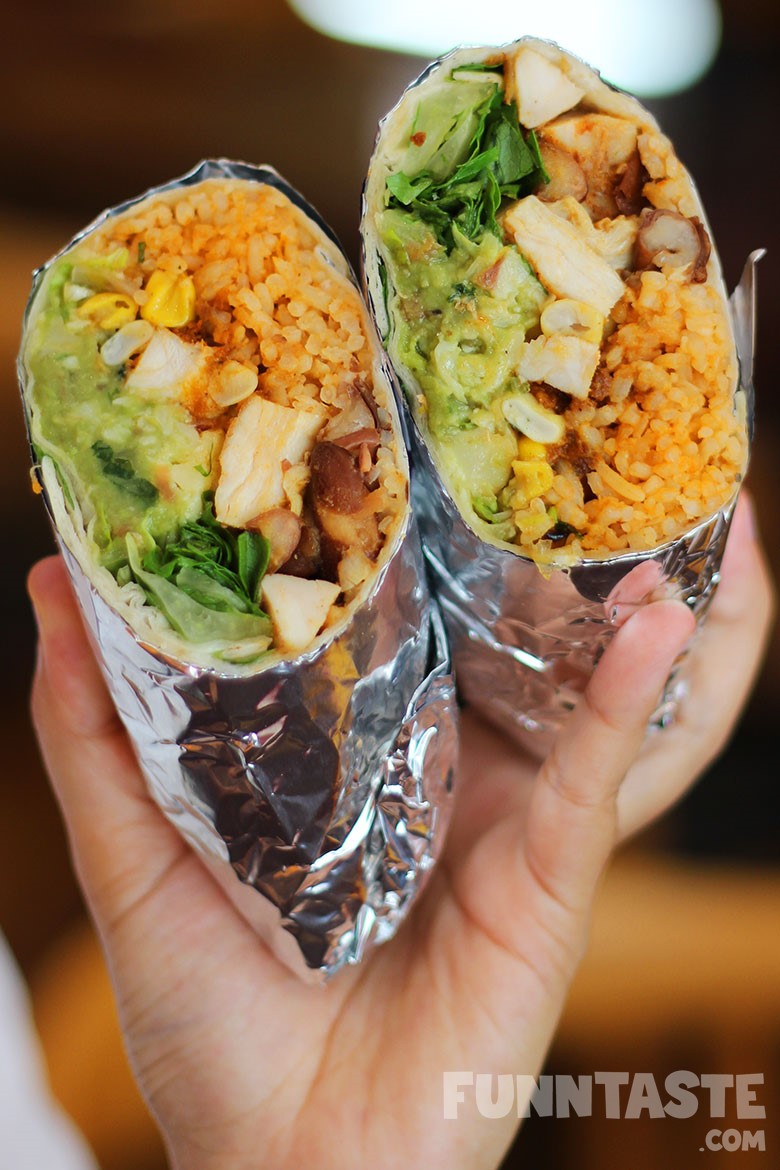 The Burrito was heavy which was a positive sign that we were going to have a filling and satisfying meal, and indeed it was. Mezcla was incredibly generous with their ingredients as the Spiced Grilled Chicken was stuffed with tomato rice, pinto beans, corn hot sauce, cheese, guacamole and lettuce.
Taste-wise we thought it had rich Mexican flavours. We could certainly taste the tomato sauces in it, but it was not overpowering at all.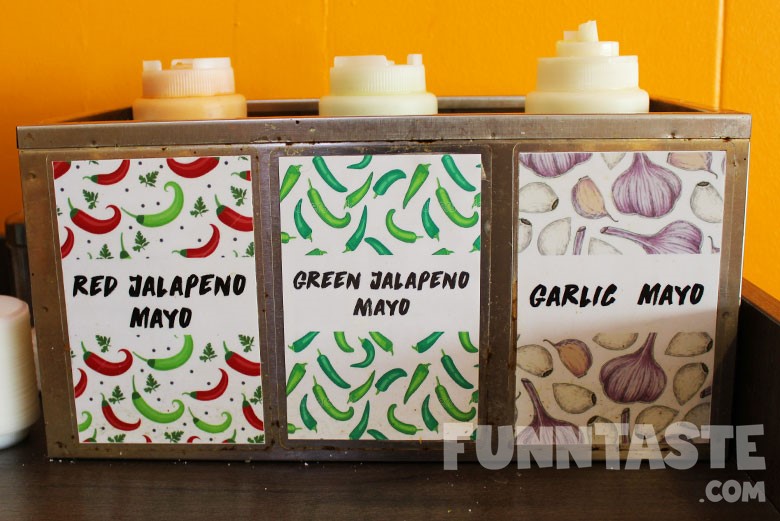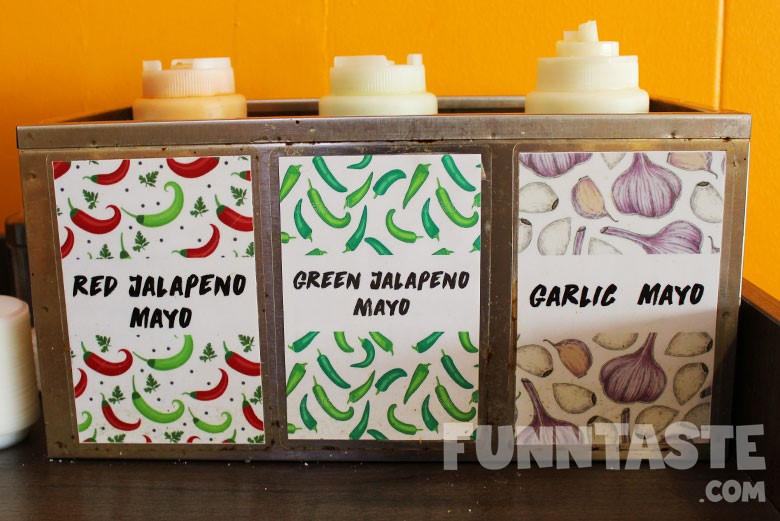 Mezcla offers 3 main sauces – Red Jalapeno Mayo, Green Jalapeno Mayo and Garlic Mayo. We found all sauces to be equally tasty.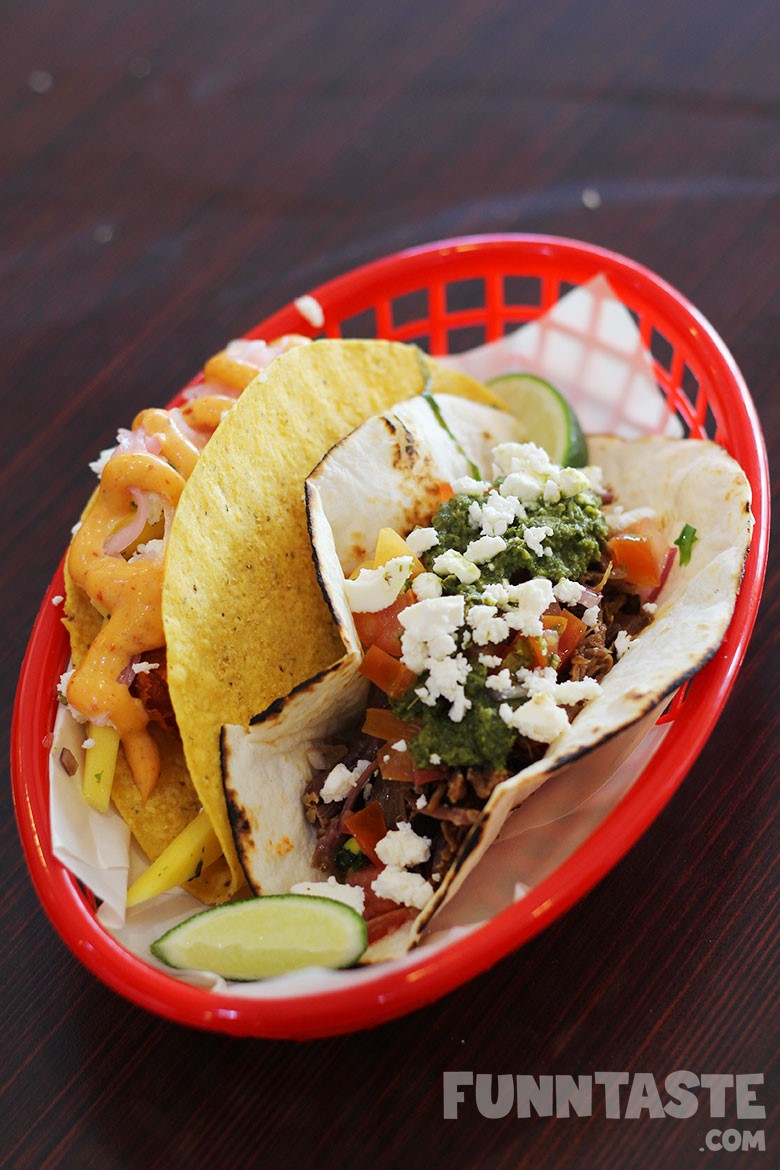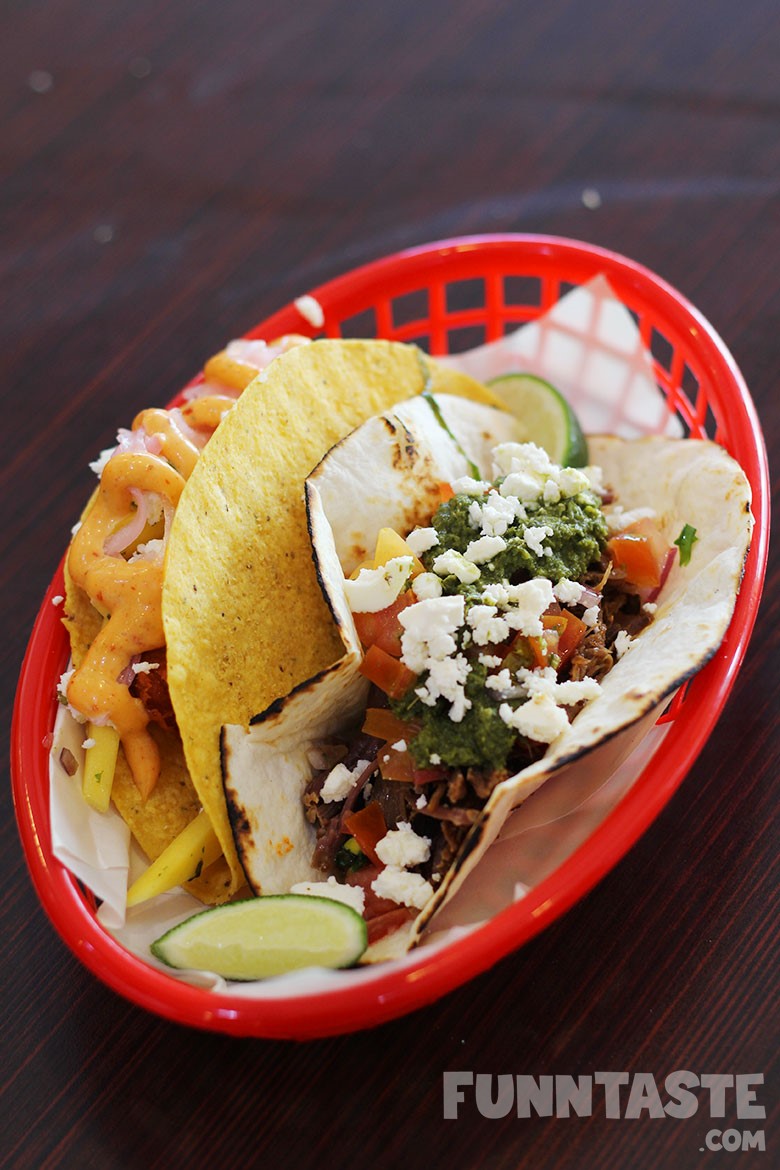 Being a Tex-Mex restaurant, both hard shell and soft shell tacos are available here.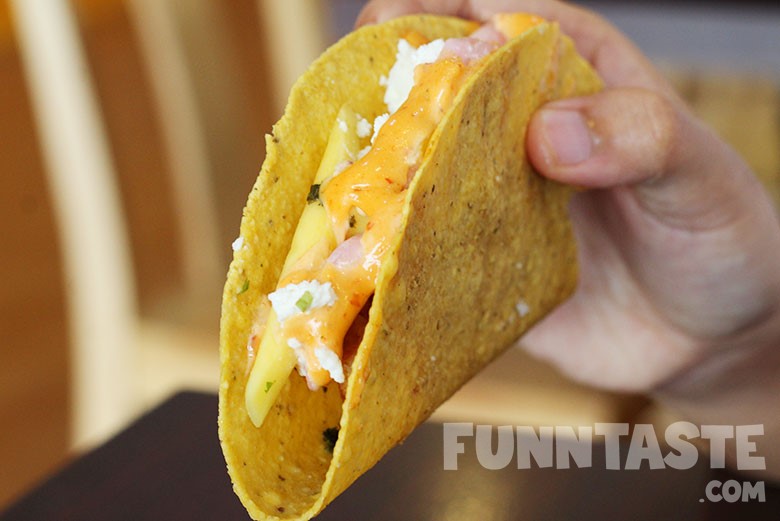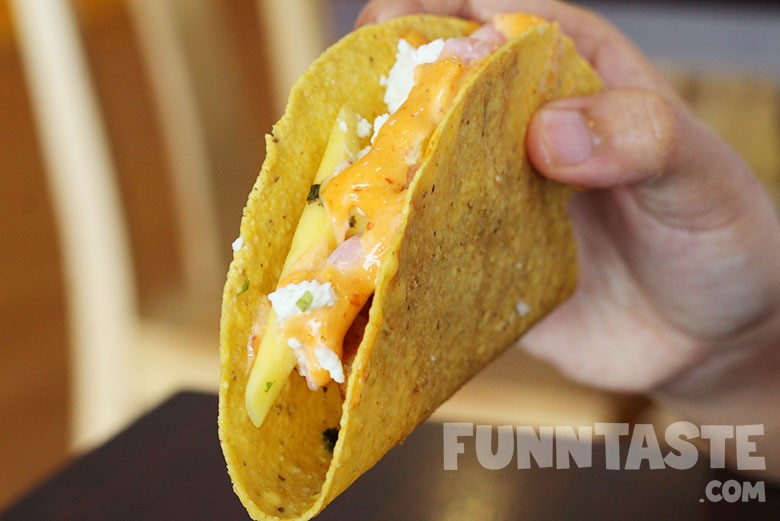 Fish N Mango with Corn Shell (RM7) had a good crunch to it which nicely complimented the soft ingredients inside. It was topped with a good amount of fishes, mango slices, onions and more, drizzled with their homemade sauce.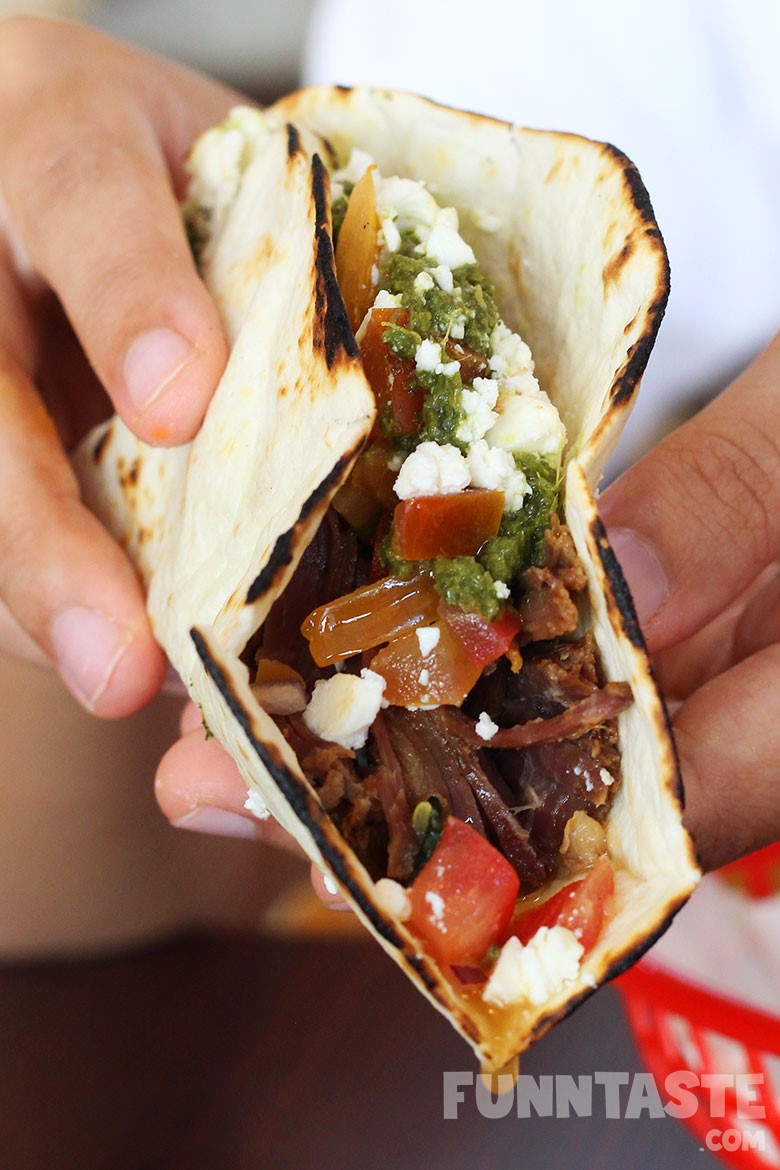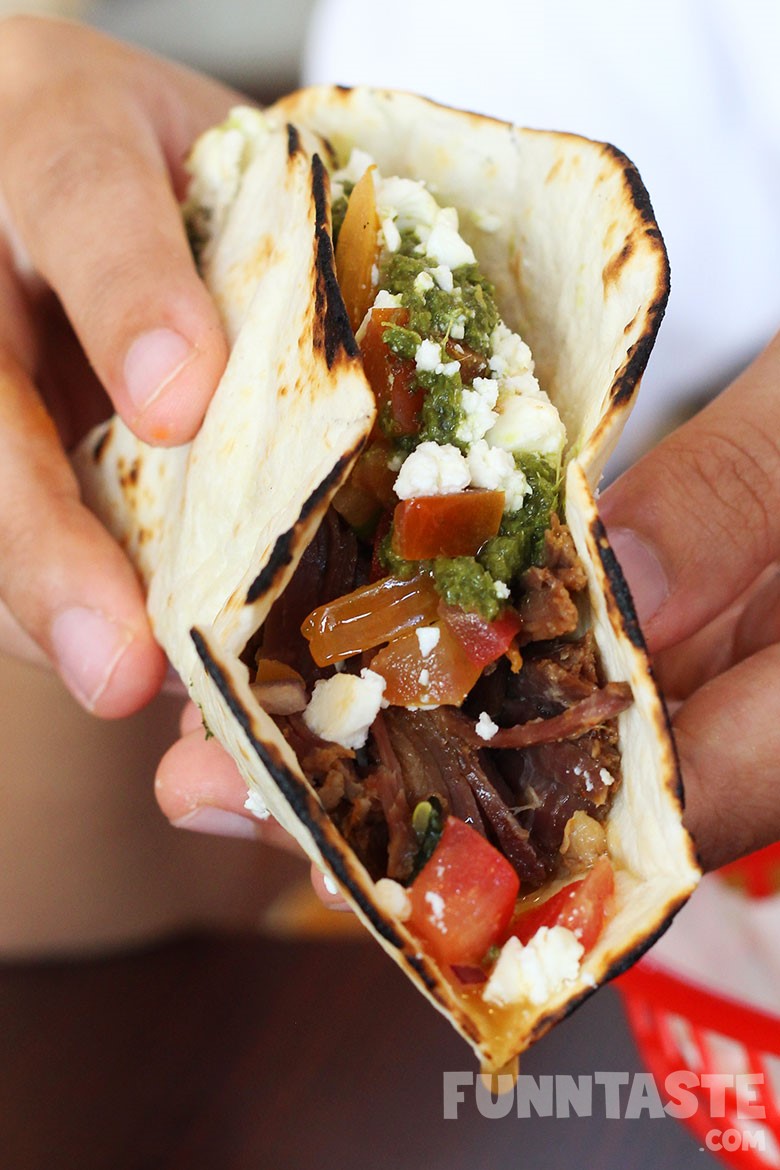 Lamb Feta with Wheat Flour (RM6) was stuffed with chunks of lambs, feta cheese, lots of greens and also topped off with their homemade sauce. The lamb was so flavourful, tender and lean.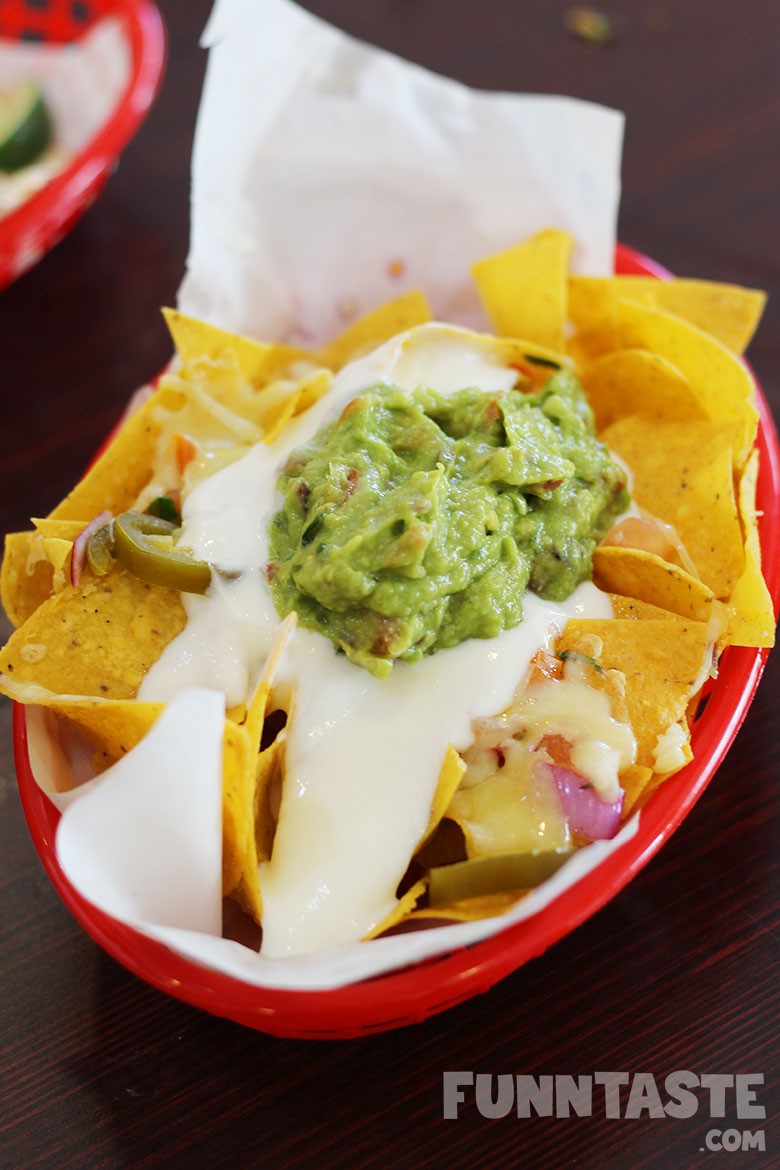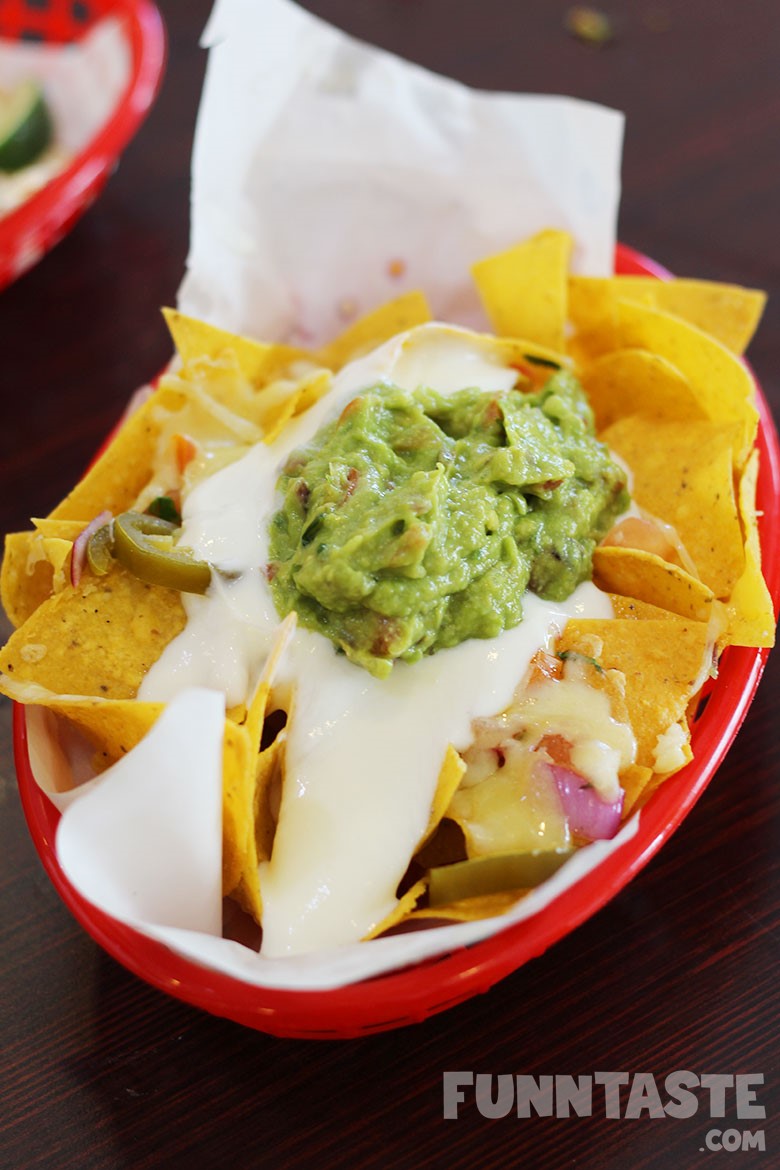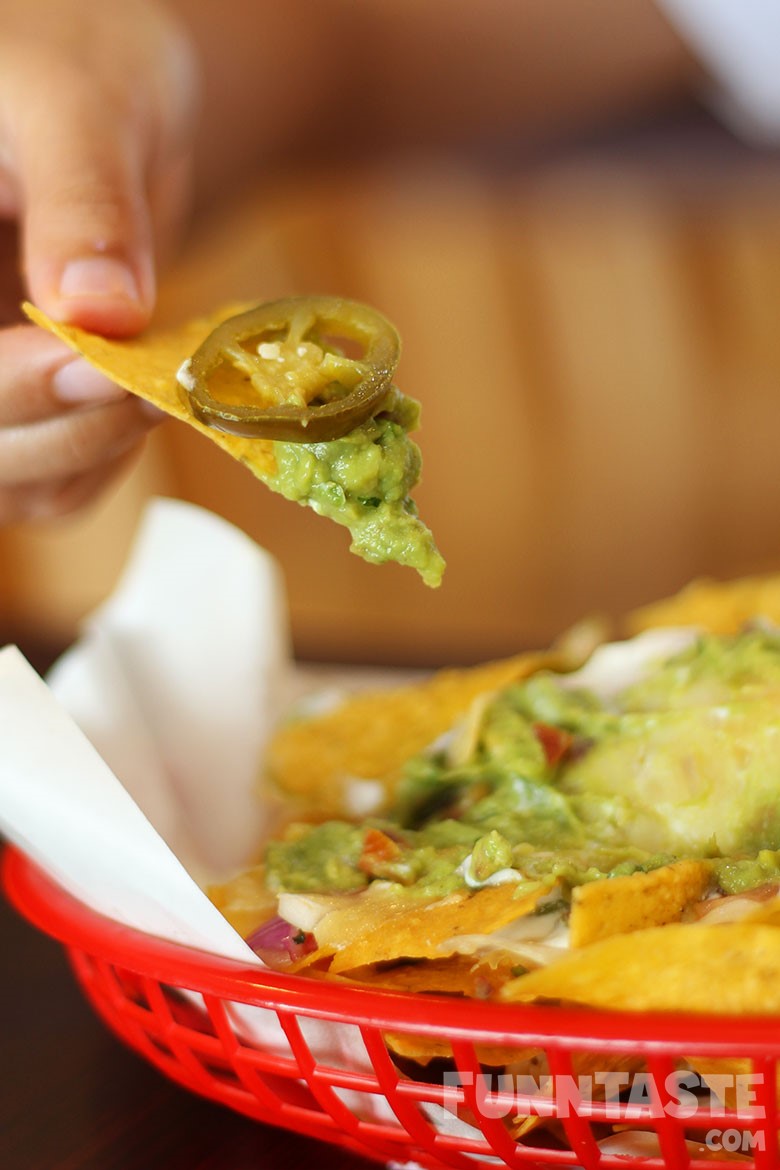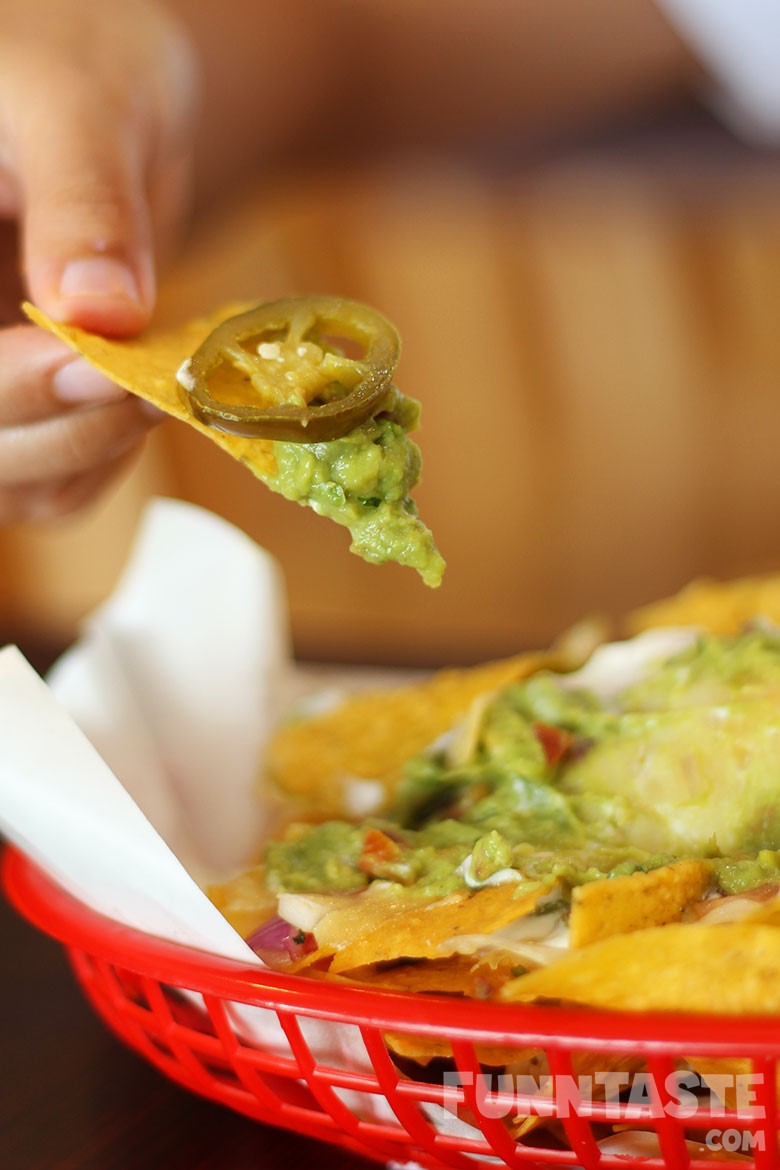 For a good end-meal snack, we had the House Nachos Original (RM14). Much like all the other dishes, Mezcla was incredibly generous with their ingredients and toppings. There we no shortage of cheese, salsa, jalapeno, sour cream and guacamole in this dish.
Verdict
Regardless what you choose to eat at Mezcla, you will most likely leave the restaurant with a stuffed tummy. At least, we felt the burrito and taco were incredibly filling.
Overall, we were happy with the portion size and quality of the food. On top of that, the vibrant orange wall and casual setting made this a nice place for dining with friends and family. If you are a fan of Mexican food, or have never tried it, we suggest giving Mezcla Burrito Bar a shot.
This article is written in collaboration with Mezcla Burrito Bar.
More Info
Mezcla Burrito Bar
18-1, Jalan USJ9/5Q,
Taipan, Subang Jaya,
Selangor.
Cuisine: Mexican
Operating Hours: 12–3PM, 6–10:15PM, closed Wednesday
Facebook: facebook.com/mezclaburritos/