Food & Drinks
It's Not April Fool Yet, This Ramen Spot In PJ Serves… Matcha Ramen?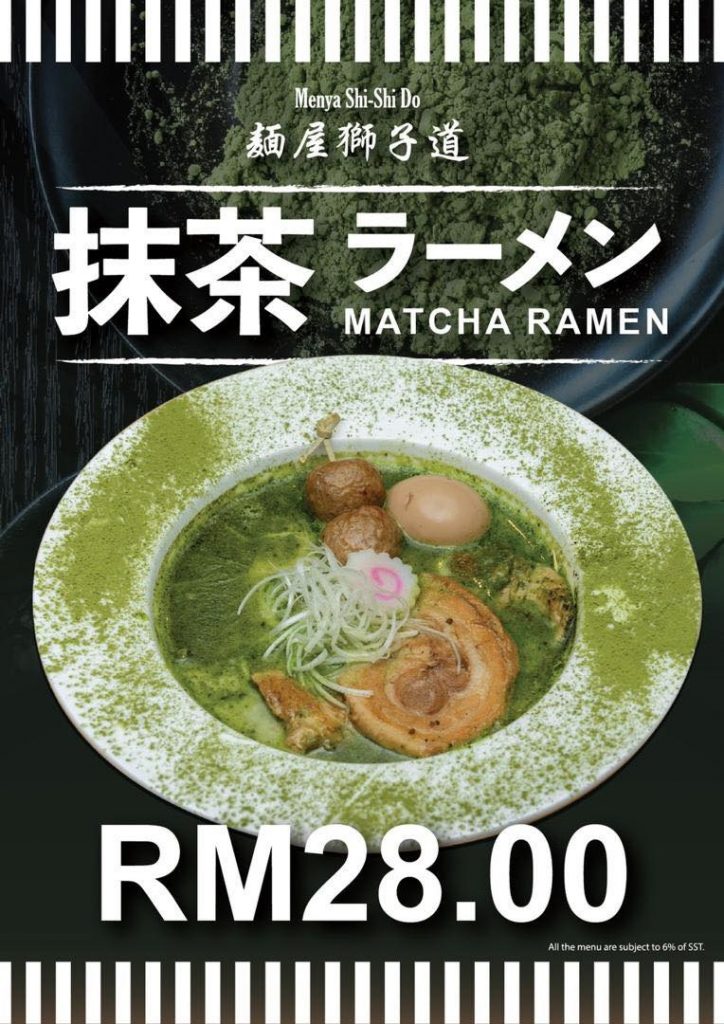 We, Malaysians are no stranger to weird food combinations, like Cendol Pizza or Petai Burger, have you tried these yet? To strive in today's F&B world, people can get super creative with food to stand out. Needless to say, food lovers like us are always down to try any form of weird food combination.
Menya Shi Shi Do, one of the most popular ramen spot in Petaling Jaya just came up with a new dish called Matcha Ramen.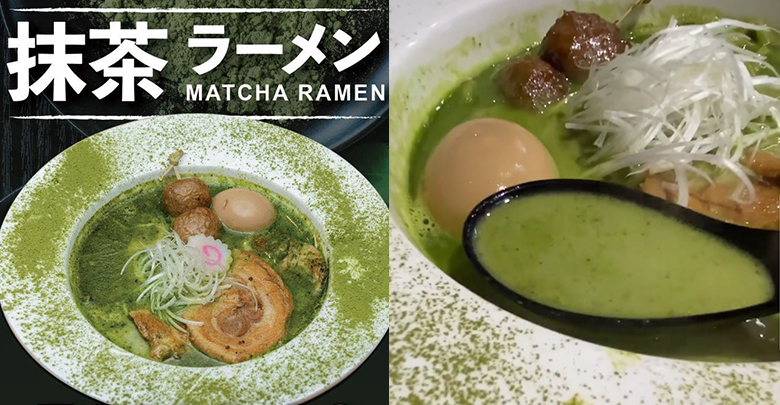 Priced at RM28 for a bowl, the ramen comes with matcha-infused pork broth, pork chashu, cheese meatballs and egg. Menya Shi Shi Do doesn't pour green tea into the ramen broth. Instead, it mixes matcha powder into the soup broth.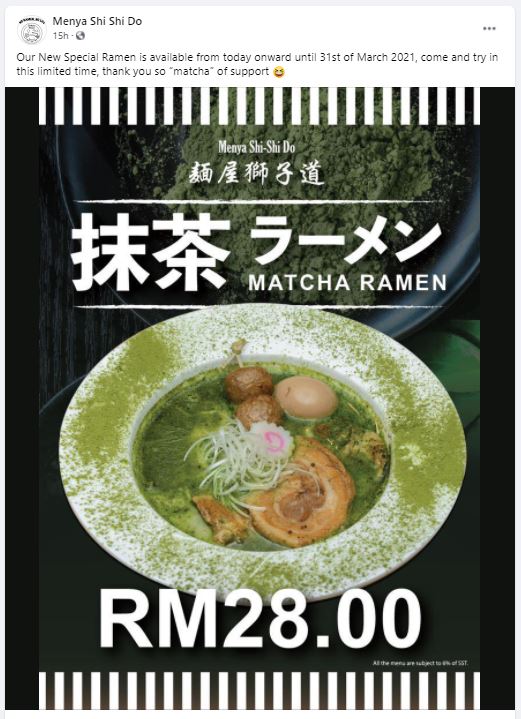 It sounds like you're pretty much slurping down ramen noodles immerse with a pool of matcha drink?
This dish is only available at limited time until March 31st. If any of you have try it, do let us know your feedback in the comments! We would love to hear from you.
Menya Shi Shi Do
Address: Lot 100 P2.039, The School Jaya One, No, 72A, Jalan Universiti, 46200 Petaling Jaya, Selangor
Operation Hours: 11am – 9.30pm
Social Media: Facebook | Instagram